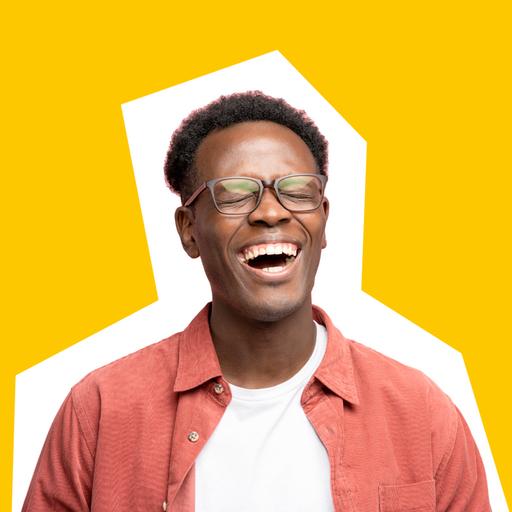 Father's Day
Messages
for Every Dad
There's no one quite like your dad and, other than his birthday, there's no better reason to spoil him than Father's Day. Whether he's dad, grandad or might-as-well-be dad, they hold an important place in our hearts. That's why we've put together some inspiring suggestions to help you write the perfect Father's Day message. And the best part? You get all the credit.

FATHER'S DAY MESSAGES AND QUOTES
Father's Day messages should come from the heart – but sometimes, the brain needs a little help. With busy work weeks, families and everything else that happens in life, suddenly June shows its unexpected face and it's Father's Day already, on Sunday 19th June.
It's important to say how we feel – however we want to say it. Whether you take your dad for a tasty meal, treat him to a day at the footie, gift grandad a bunch of flowers or simply package a few choice beverages (or buy a hamper pre-filled with tasty treats!) – wrap it all up with the perfect words to say you care.
FATHER'S DAY MESAGES FROM A DAUGHTER

"Wishing the best dad ever a wonderful Father's Day."
"Of all the amazing dads in the world, I'm lucky to have the best one."
"I appreciate all the things you do, even if they sometimes go unnoticed."
"You're the best dad a gal could ask for."
"Happy Father's Day to the number one dad. I wouldn't change you for the world."
"For the dad who's always a shoulder to cry on and a person to laugh with – thanks for being there for me."
"You're more than just a dad, you're my best friend and mentor. Thanks for being you."
"Even though we sometimes bicker, everyone knows that thieves are thicker."
"Love you Dad – there's no one I'd rather fight over the TV remote with."
"Thank you for encouraging my dreams and supporting me through my hardest challenges."
"To a one-of-a-kind dad on Father's Day, I love you to the moon and back."
"From teaching me to swim to tying my laces, thanks for teaching me all the important stuff."
"For the dad that builds the best princess castles and pirate forts a kid could ask for. You rock!"
"You were always there for me when I needed you most, and for that I'm always grateful."
"You're like a dad to me. Thank you for being such an important part of my life."
"Whoever said diamonds were a girl's best friend got it wrong. In my case, it's you."
FATHER'S DAY MESAGES FROM A SON

Father-son relationships are very special. Sometimes, you're more like competitive best mates than anything else. Here are a few ideas to inspire you this Father's Day.
"To a superhero dad on Father's Day."
"Thanks for always believing in me and cheering me on."
"If I end up half the man you are, it's more than I could ask for. Happy Father's Day."
"Here's to the best dad around! You're my best pal."
"Happy Father's Day to the top dog with the best skills."
"Have a great Father's Day Dad – the next round is on me."
"Thanks for all the laughs, jokes and kickabouts over the years. They'll always mean the world to me."
"For teaching me everything I needed to know in life and how to be an amazing dad – I got it all from you."
"Happy Father's Day to the man I look up to each day."
"To all the snowball fights and footie games in the garden, thanks for bringing so much fun into our lives."
"For being my greatest role model, I don't know what I'd do without you."
"Thanks for always putting in the time for my dreams and hobbies, even if it meant pausing yours."
"I'll never meet a better dad, friend or life coach than you. As a father, I'll have some pretty big boots to fill."
"For supporting me through thick and thin, helping me achieve my ambitions and always being there for me. Thanks for being such an amazing dad."
"You taught me how to be a better person, by learning from the best."
FATHER'S DAY MESSAGES THAT ARE JUST PLAIN FUNNY

"Happy Father's Day to the best dad in the world – and coincidentally, mine!"
"To the dad whose hugs are better than his cooking, thanks for being the best."
"Happy Father's day from your favourite child (don't deny it)"
"Thanks for teaching me life's important lessons, like how to parallel park and grumble at the TV."
"To the world's most okay dad – Happy Father's Day!"
"Thanks for being the best free taxi service a kid could ask for. You always get a five-star rating from me."
"Happy Father's Day, Dad. You must be pretty great because I came out fantastic."
"For a glorified money bank and bag carrier – you're not half bad. Happy Father's Day to a cracking dad."
"Happy Father's Day to the grooviest grandad there ever was – we love you!"
"I didn't think anyone could be as funny as you. Until I looked in the mirror, of course."
"I tried to think of a sick burn, but your roast potatoes get burnt enough. But we still love you!"
"There's no one I'd rather let snore through a movie night. The popcorn is on me!"
"Thanks for your cheesy jokes all these years. Unlike you, they never get old!"
"To the dad with the coolest record collection – can I borrow a few?"
"Thanks for always sharing your midnight snacks with me after I said I wasn't hungry."
"I'd be lost without you Dad – and without the SatNav, we'd all be lost! Happy Father's Day."
Father's Day can be tricky to cater for sometimes, especially if you can't be there in person.
There are plenty of Father's Day gifts you can send that say you're thinking of him. Bag a tasty hamper with all his favourite goodies, or why not treat him to a nice Father's Day bouquet for once? Your heart-felt message will be the cherry on top – trust us.