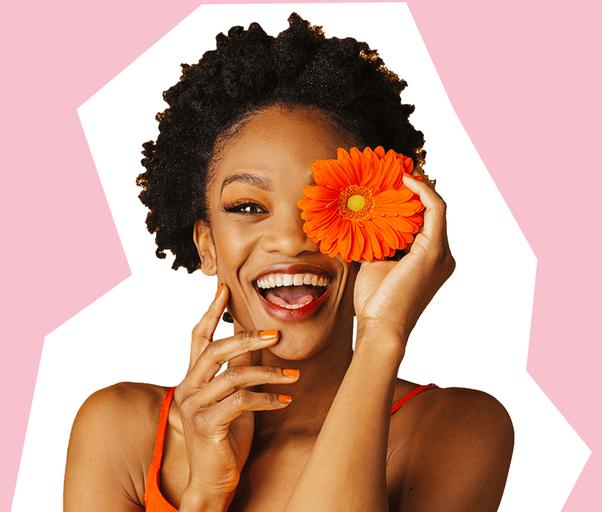 Why Flowers Are
Great For Wellbeing
15th October, 2021
15th October, 2021
9 REASONS WHY FLOWERS ARE GREAT FOR YOUR WELL-BEING
We all know flowers are beautiful but did you know that they're good for your well-being too? No? Well read on because we're going to share some of the best flowers for health (and there's probably more than you thought). If you want to get into the geeky stuff you can find out more here otherwise, let's jump in!
1. THEY HELP WITH MEMORY AND CONCENTRATION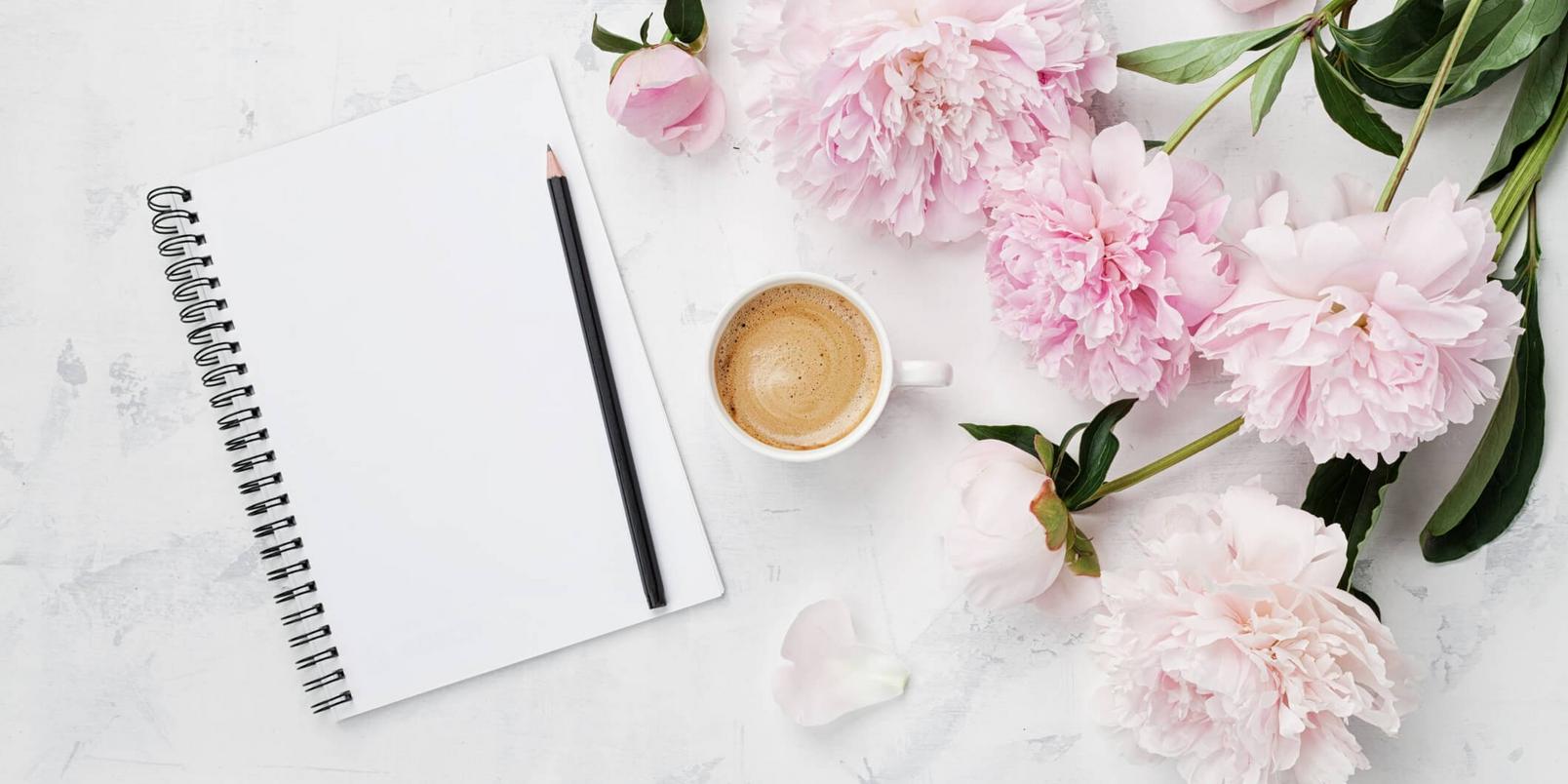 It may come as a surprise but plants have been proven to help with memory retention. In fact, studies show that going outside or just being in nature can help memory retention increase by an incredible 20%! So, if your brain is ever feeling a little frazzled and you're finding it hard to remember things, a quick walk in nature could be just the ticket.
2. THEY CAN PUT YOU IN A GOOD MOOD
Flowers and plants make you happy! We kid you not! Research has found that having different plants and flowers in the home makes us feel more positive. And we all know a positive mental attitude is the best way forward! Not only that, they can help reduce the likelihood of stress-related depression. Overall, they make you feel more relaxed and less stressed.
If you want to find some more ways to help relieve stress at home we have a great read for you on how to be happy at home.
3. THEY HELP YOU GET BETTER QUICKER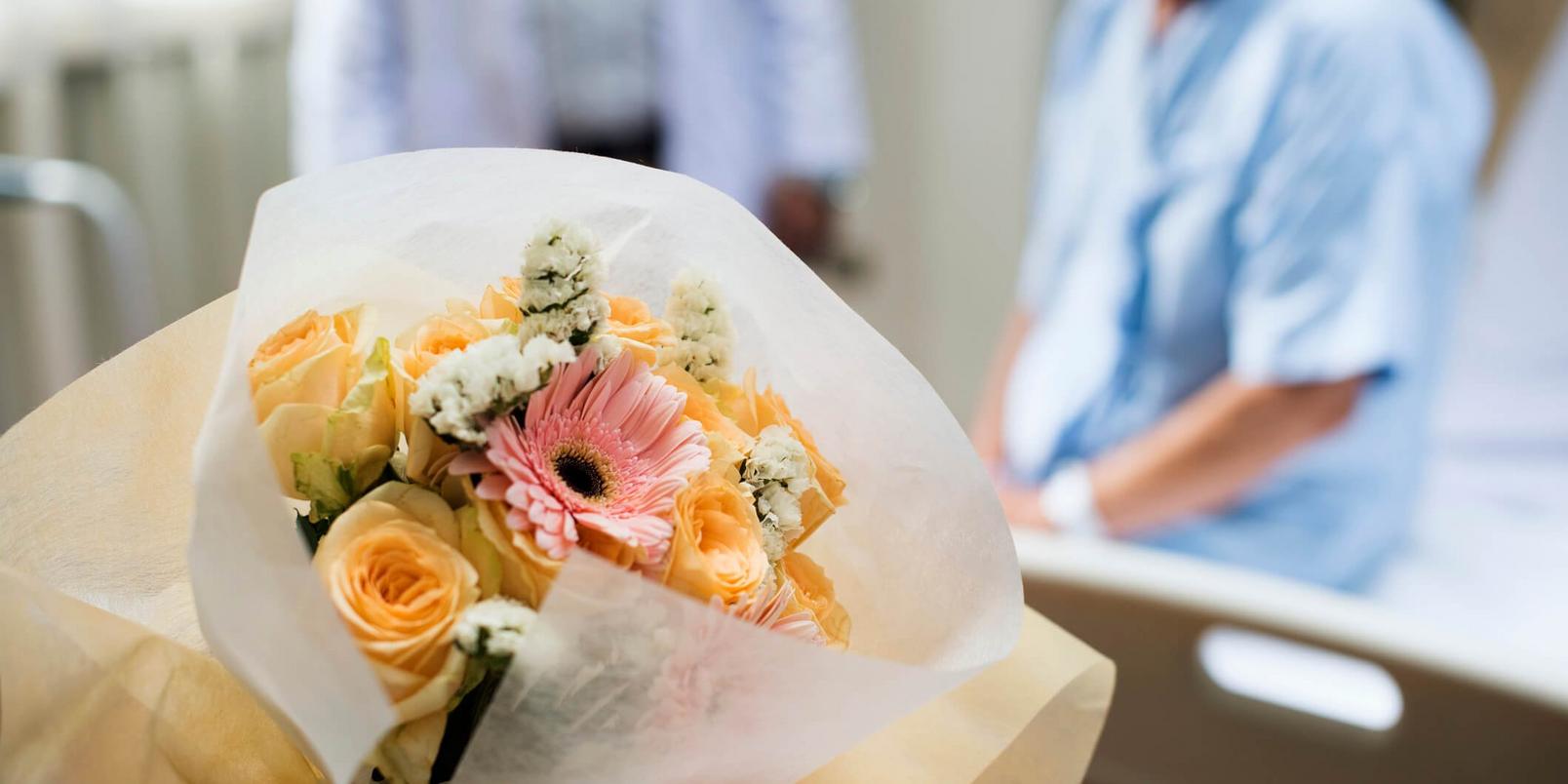 We know it sounds crazy, right? But it's true! Scientists did research to see how having plants and flowers in a patient's hospital room affected their recovery. And, it definitely panned out. Patients who had daily views of flowers and plants recovered significantly quicker than those who didn't. The next time someone you know is feeling under the weather a beautiful bunch of get well flowers could be just what the doctor ordered!
4. THEY PURIFY THE AIR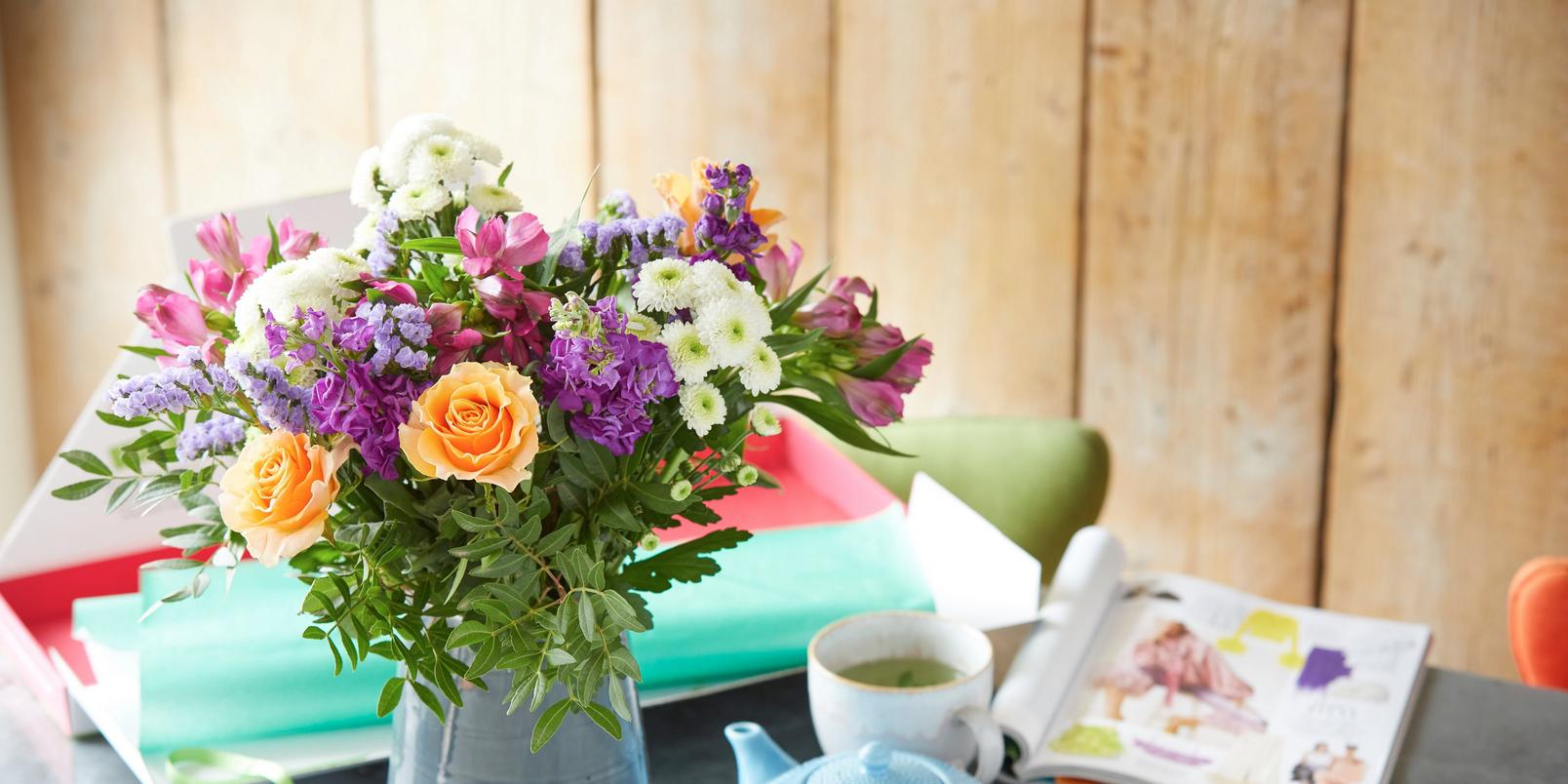 Some really great plants are air purifying ones, given that they can also help purify certain toxins out of the air. Snake plants and peace lilies would make a perfect get well gift too as they are easy to look after and they look fantastic.
5. THEY HELP BUILD BETTER RELATIONSHIPS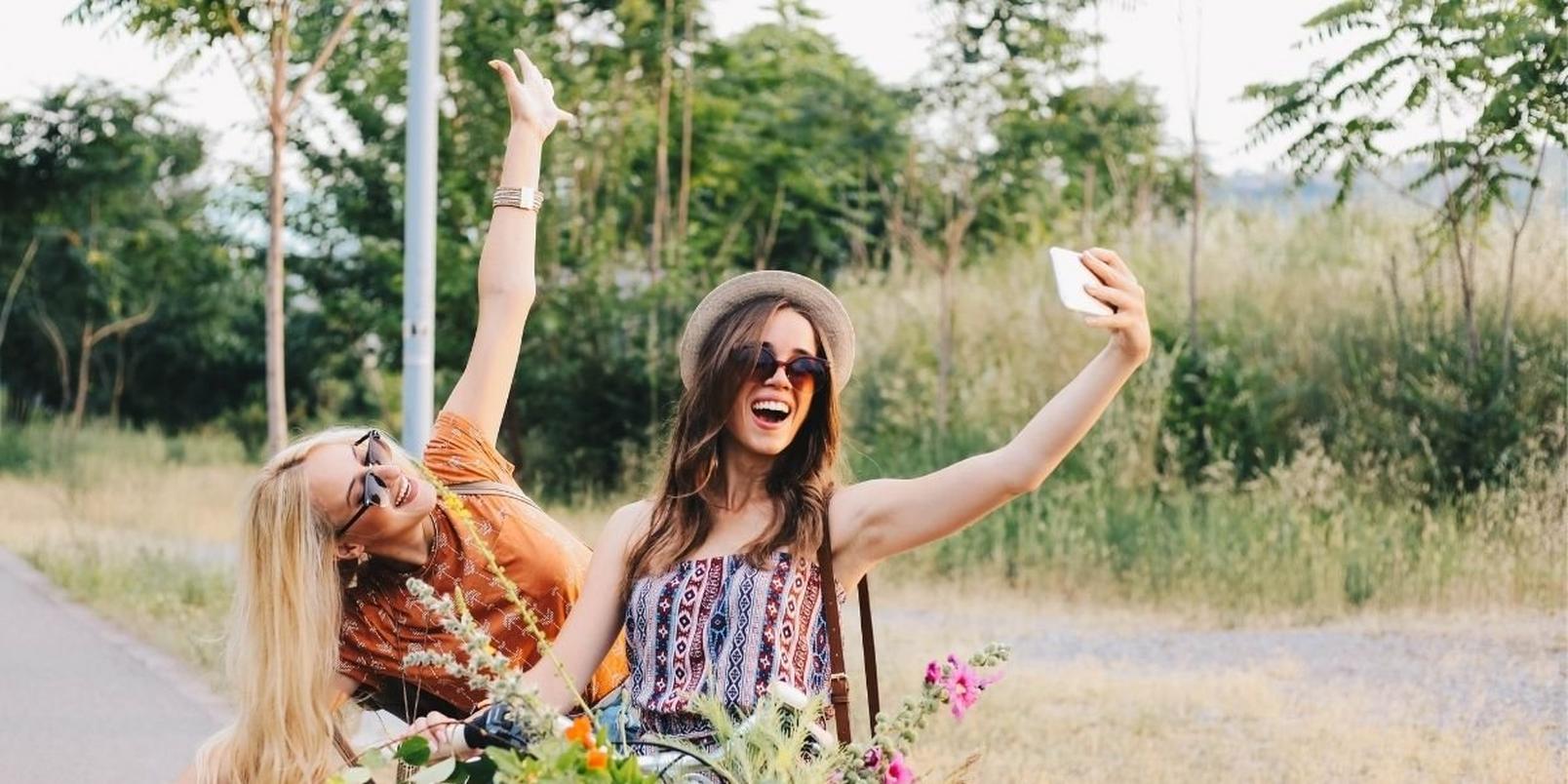 Another little known fact is that being around flowers and plants can help build relationships. Yes, you read that right, flowers can help you make friends! The study found that the more time people spent around flowers the more compassion they had for others. It's not just the act of being around nature either, giving and receiving flowers has a positive impact on relationships - as they say, when words aren't enough , say it with flowers!
6. THEY HELP PRODUCTIVITY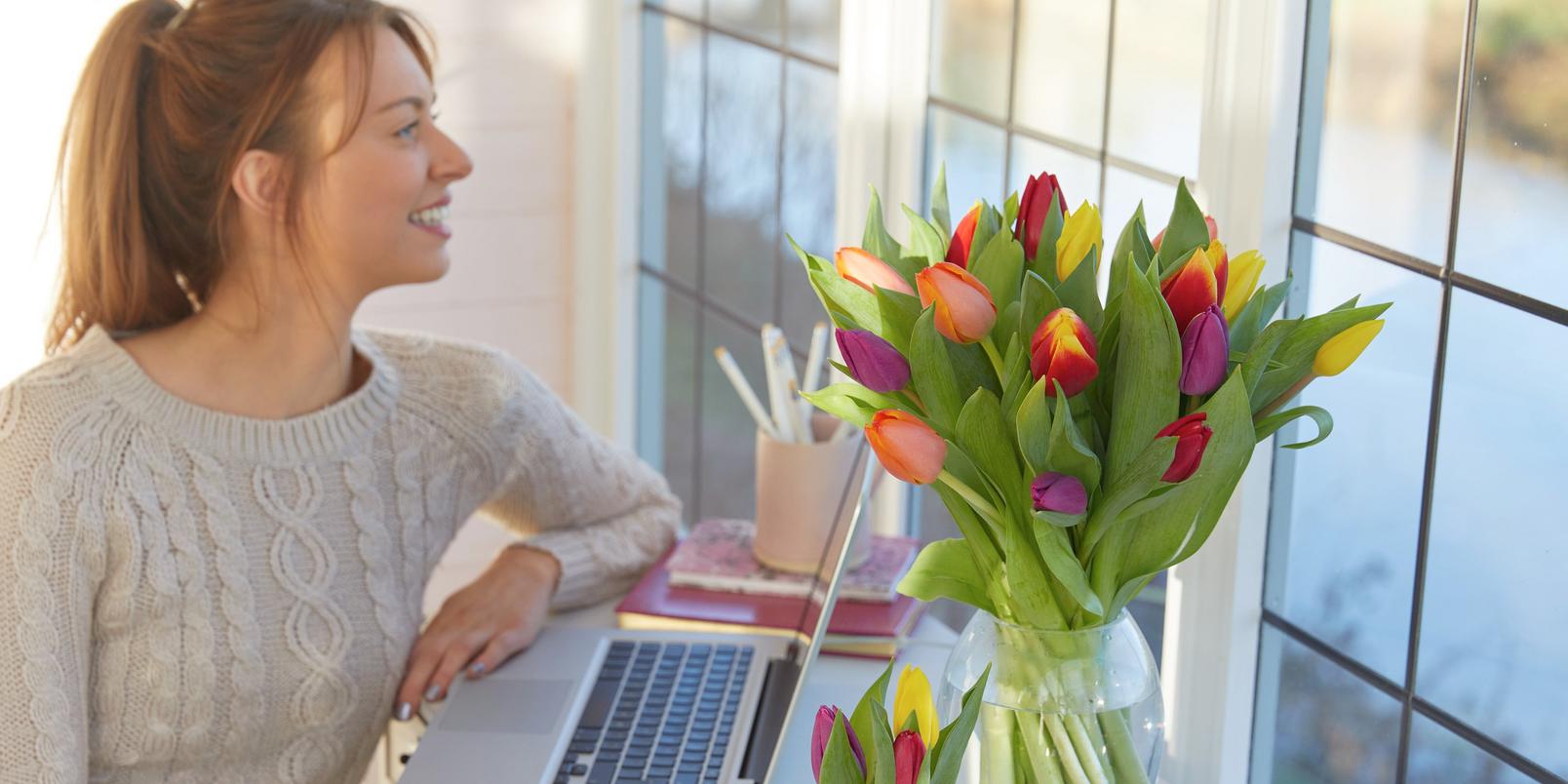 Believe it or not, spending time around flowers and plants makes you more productive. It's not just memory plants help with either. Studies have also found that having plants and flowers around the home and workplace helps increase levels of concentration and therefore productivity. Have a home office? Why not place a lovely bunch of flowers or even a cute little plant on your desk to keep your brain on top form.
7. THEY INCREASE ENERGY LEVELS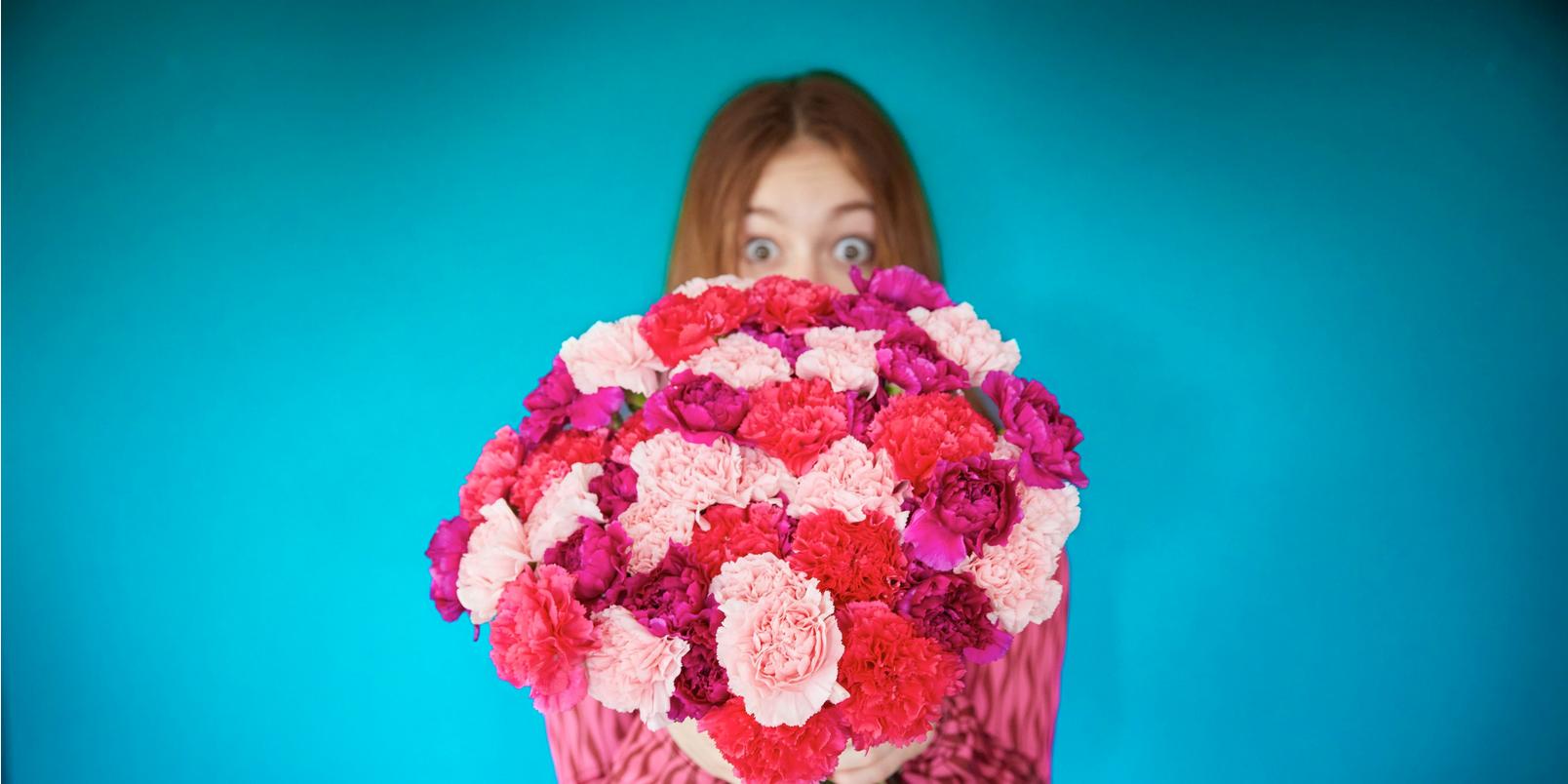 Again, this one might be a bit obvious but being around nature can improve energy levels. You may have noticed if you've ever felt a bit lethargic that even just stepping outside in nature makes you feel more invigorated. So, why not bring some of that into the home with a gorgeous plant or some beautiful flowers? Not only will they brighten the space but they'll make you feel more energetic. Who doesn't want to feel more awake throughout the day?
8. THEY CAN HELP WITH MENTAL HEALTH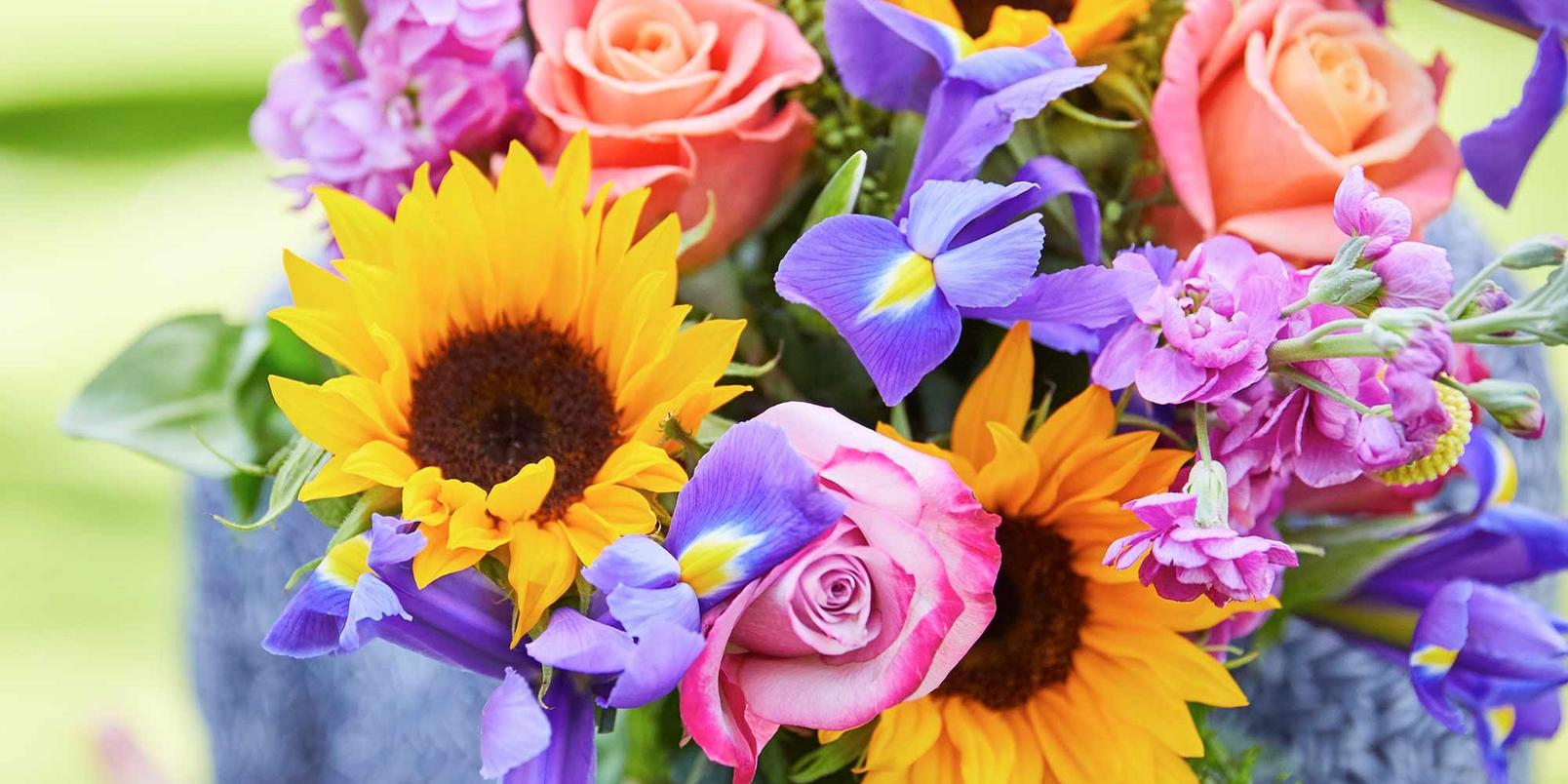 It's so important we take time for ourselves and take care of our mental health. And, one thing that can help is surrounding ourselves in nature and all things floral. Studies have shown that being in nature can help boost positivity - and a positive mental attitude can help with being mindful. Keeping a plant or two in the home or even receiving a gorgeous bunch of flowers is sure to boost your mood and make you feel more mindfully at peace.
9. WORKING WITH PLANTS CAN HELP ALLEVIATE STRESS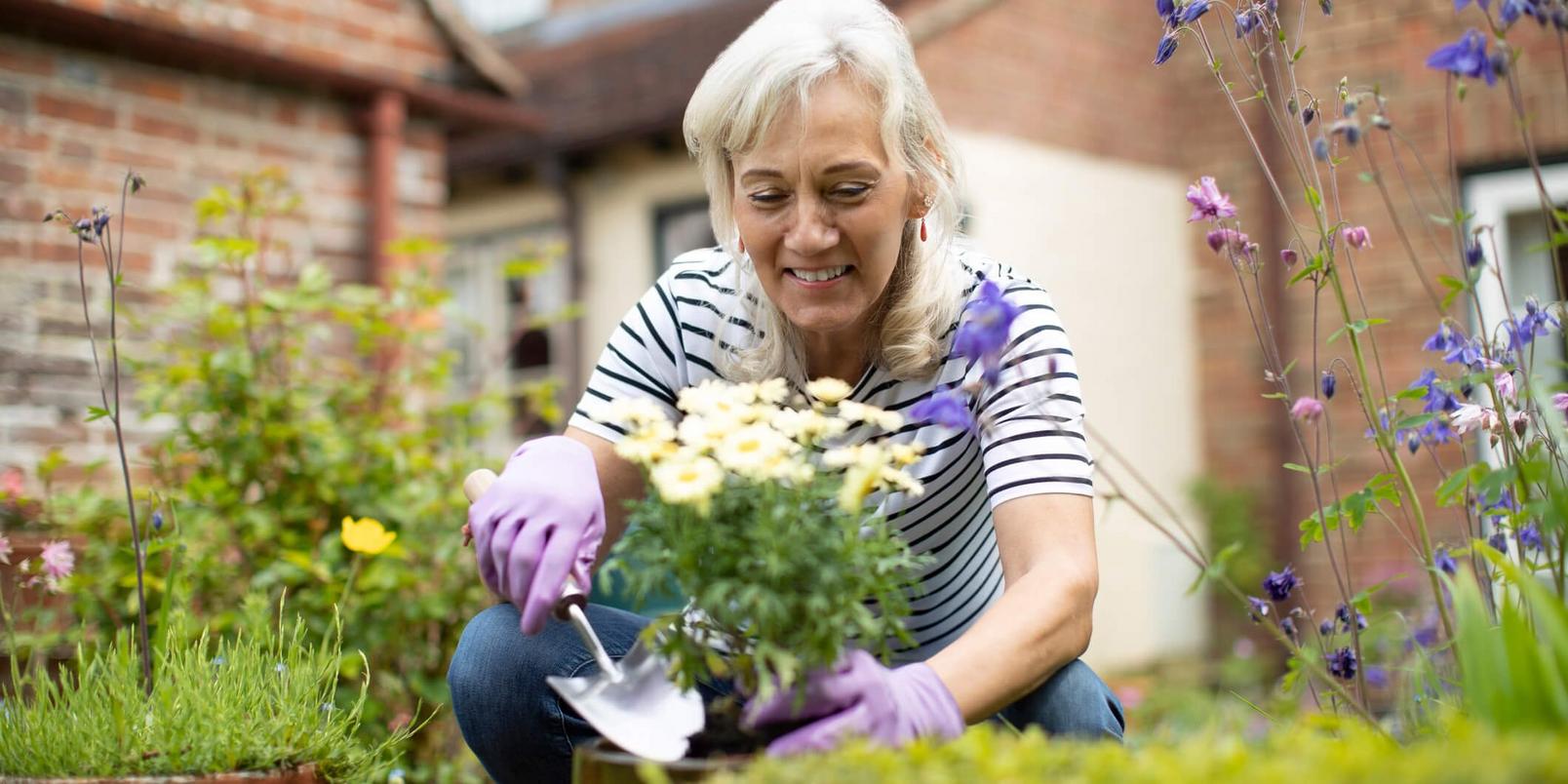 So, we know that being around plants and flowers can help boost our mood but did you know that gardening is also a proven way of relieving stress? Not only are you outside in nature, but the act of taking care of plants can help people channel their stress into something beautiful. It gives people pleasure and helps to make them feel happier in themselves. Plus, it's a productive activity. There's so many bonuses to gardening that we wonder why you haven't already taken it up!
6 FLOWERS AND PLANTS THAT ARE PERFECT FOR WELL-BEING
Alright, so now you know the benefits of surrounding yourself in flowers and plants, let's look at some specific flora for you to decorate your house with!
LAVENDER - FOR RELAXATION AND SLEEP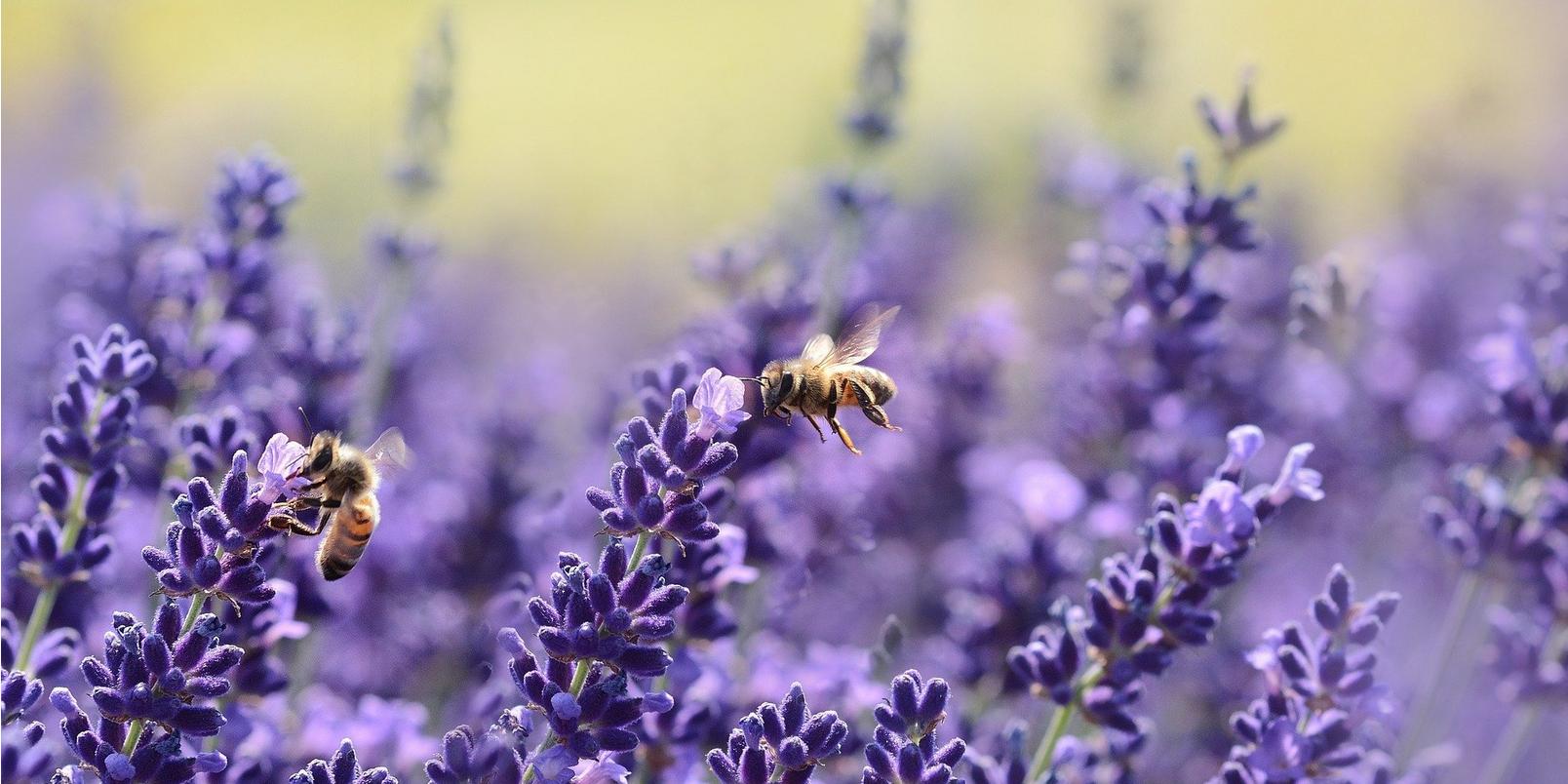 We all know the super scented plant, lavender. It has many relaxing properties which can often help people fall asleep. There of course many products that you buy with lavender in them but why not do a little DIY and make your own sleep aid? Get your hands on a simple lavender bush and cut some of the stems off. Crush them up a little and stick them inside a tiny organza bag et voila! Stick this under your pillow and enjoy a relaxing night's sleep with a gorgeous scent to fill your nostrils.
JASMINE - FOR SLEEP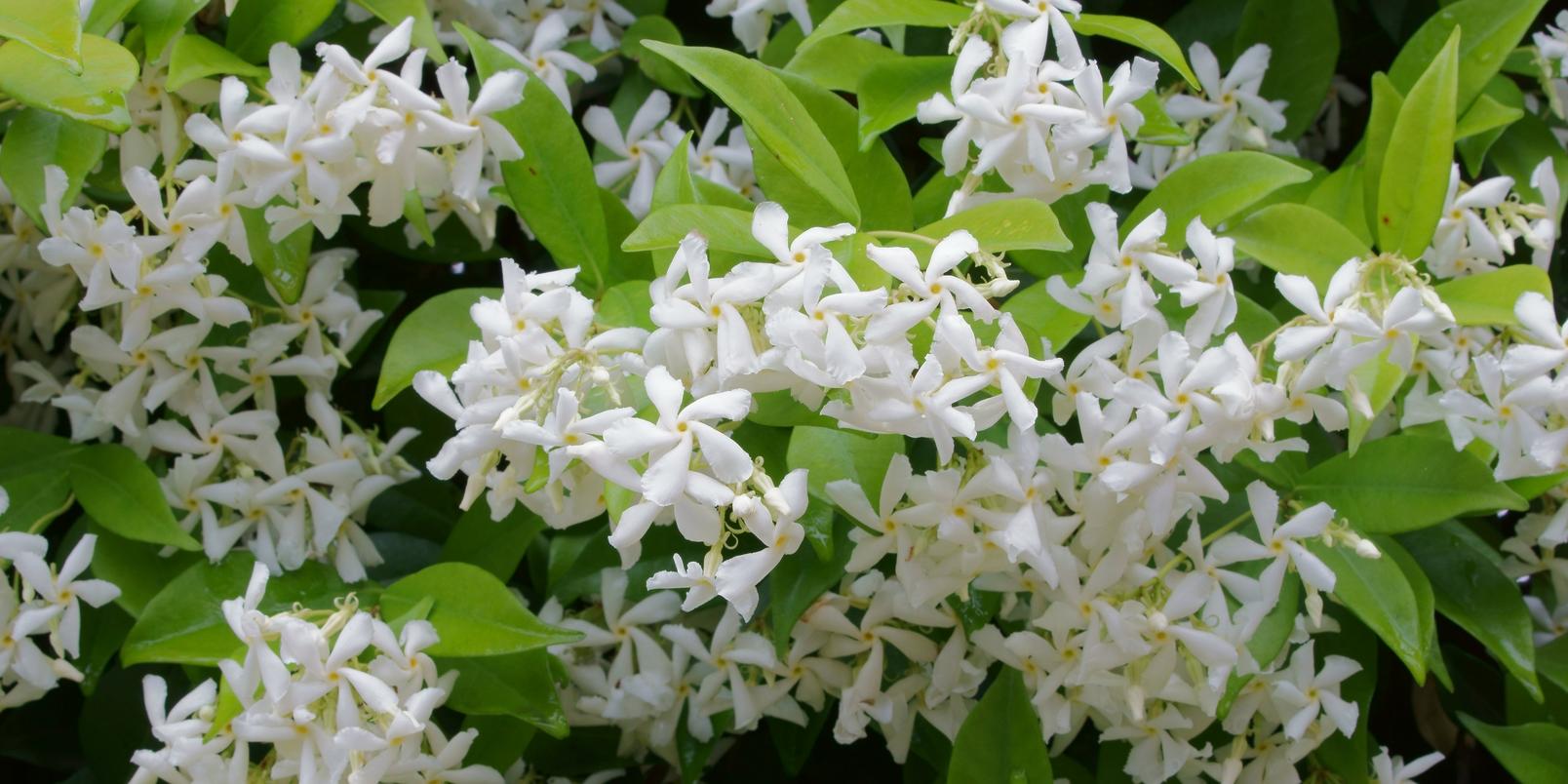 Another beautiful plant that's actually pretty easy to look after is a little pot of Jasmine. Yep, that's right this gorgeously scented and lovely decorative plant can help you fall right to sleep. Much like the lavender plant, Jasmine has many relaxing properties. No need to cut this one up though, simply stick it in a lovely pot somewhere in your bedroom and enjoy the benefits of a beautiful plant that will also make you feel super relaxed!
CHRYSANTHEMUMS - FOR BOOSTING YOUR MOOD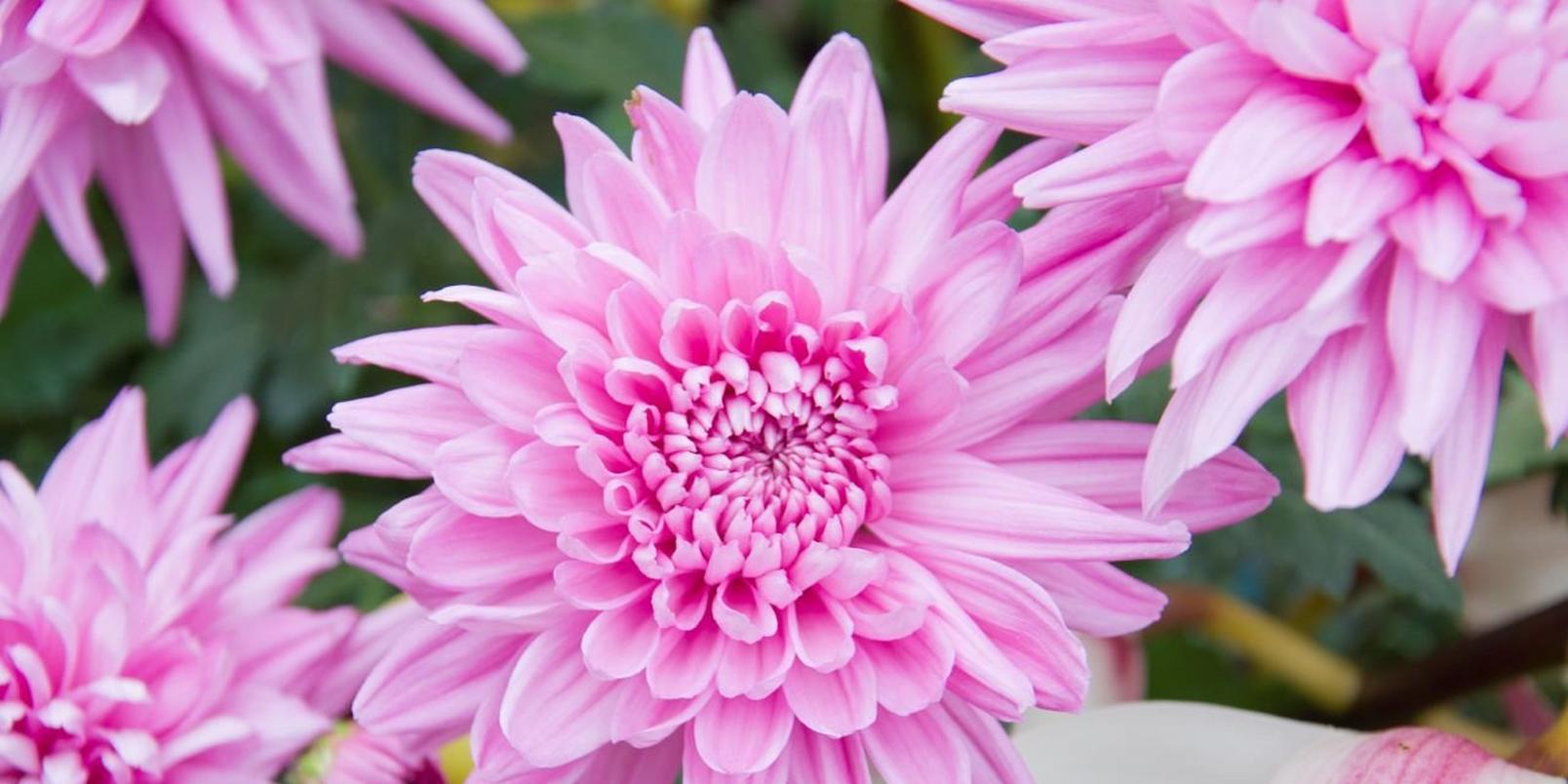 Okay, this one was a surprise to us as well and a little bit different. Chrysanthemums, believe it or not, are mood-boosting wonders. It goes without saying that flowers naturally make you feel happy, but when chrysanthemums are drunk within a tea, they not only help relieve symptoms of worry and stress, but the aroma is said to also help relieve stress. Plus, it's really easy to make! You just need some Chrysanthemum flowers (dried is best) and some boiling water - and that's it! Let it brew for about 3-5 minutes depending on how strong you want it. Then, add sugar or honey for a sweeter taste and make sure to drain the petals before drinking.
SNAKE PLANT - FOR A PRODUCTIVITY BOOST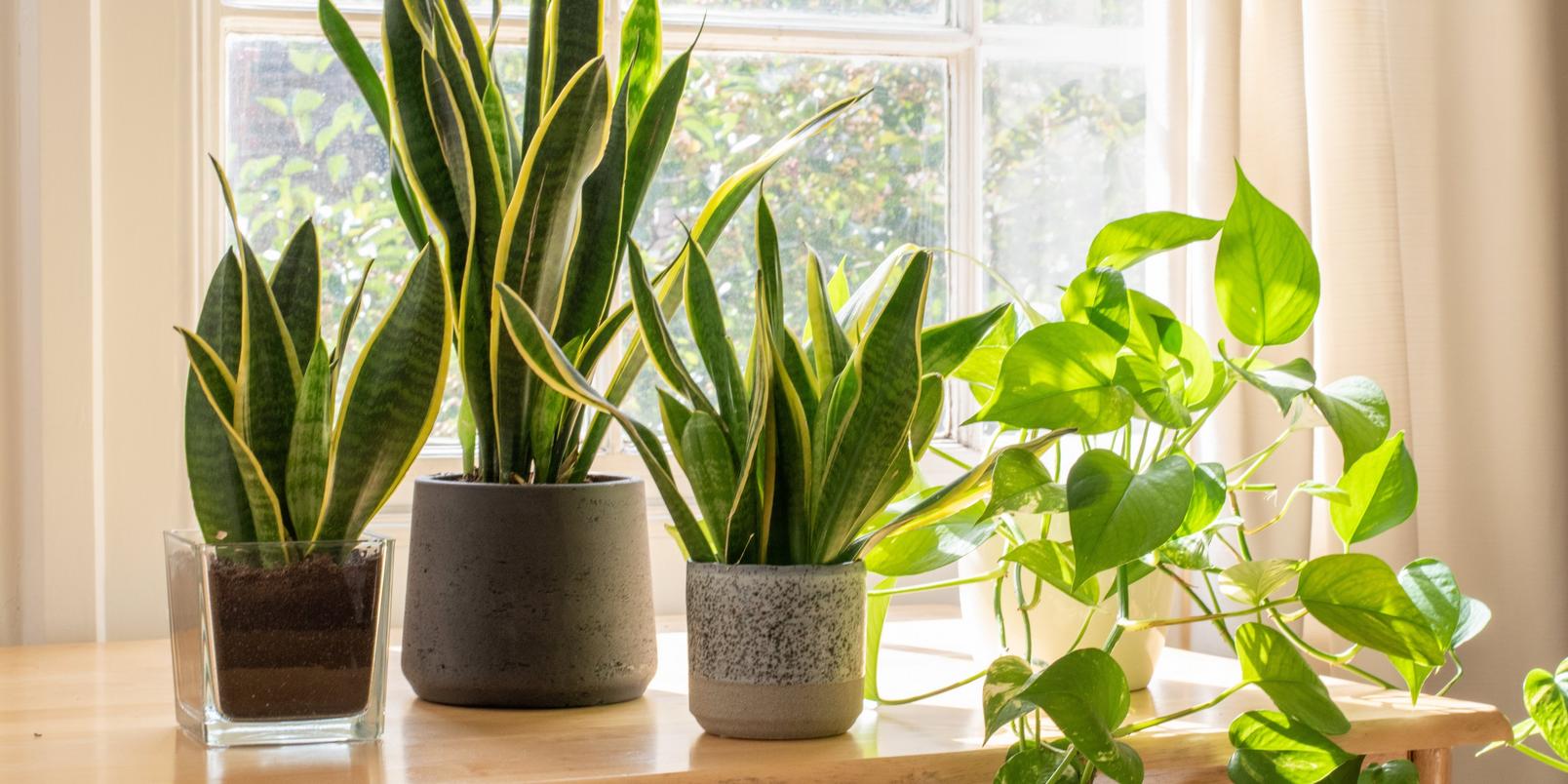 We talked about plants helping to boost productivity but if you want a plant this is also easy to look after, go for the aptly named Snake plant. It's name may not be very inviting but it's gorgeous green leaves will make the room feel brighter and also help you to concentrate and, ultimately, be more productive. We say it's a win-win! Did we also mention that they're hard to kill? (Seriously, this one is great for notorious plant-killers).
LISIANTHUS - FOR CREATIVITY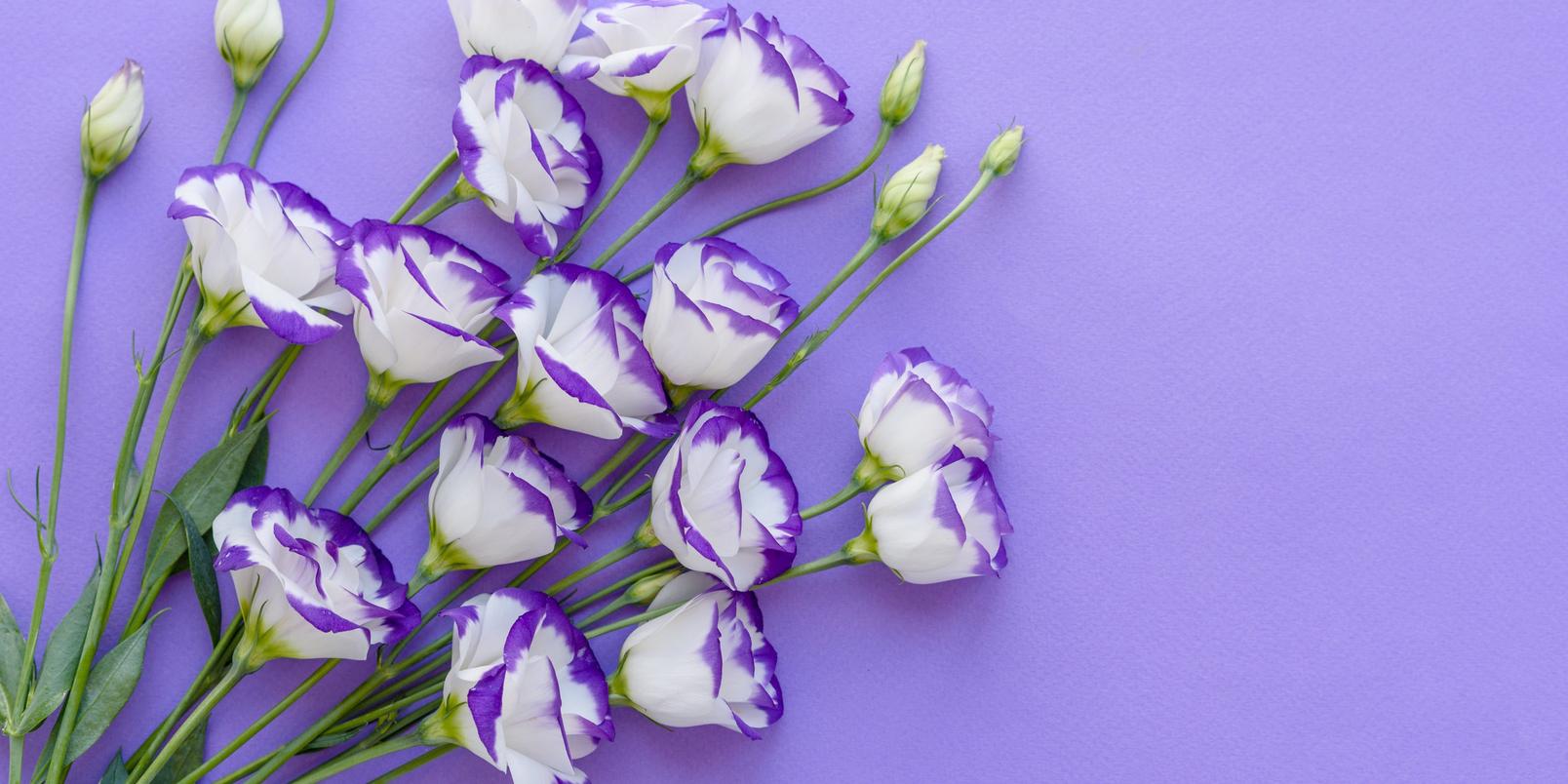 Want to get your creative juices flowing? Just add lisianthus! So, if there's a project you've been unmotivated to finish, or simply want to get your craft on, perhaps consider some lisianthus to boost your inspiration.
BRIGHT COLOURFUL BOUQUETS - FOR MAKING YOU HAPPY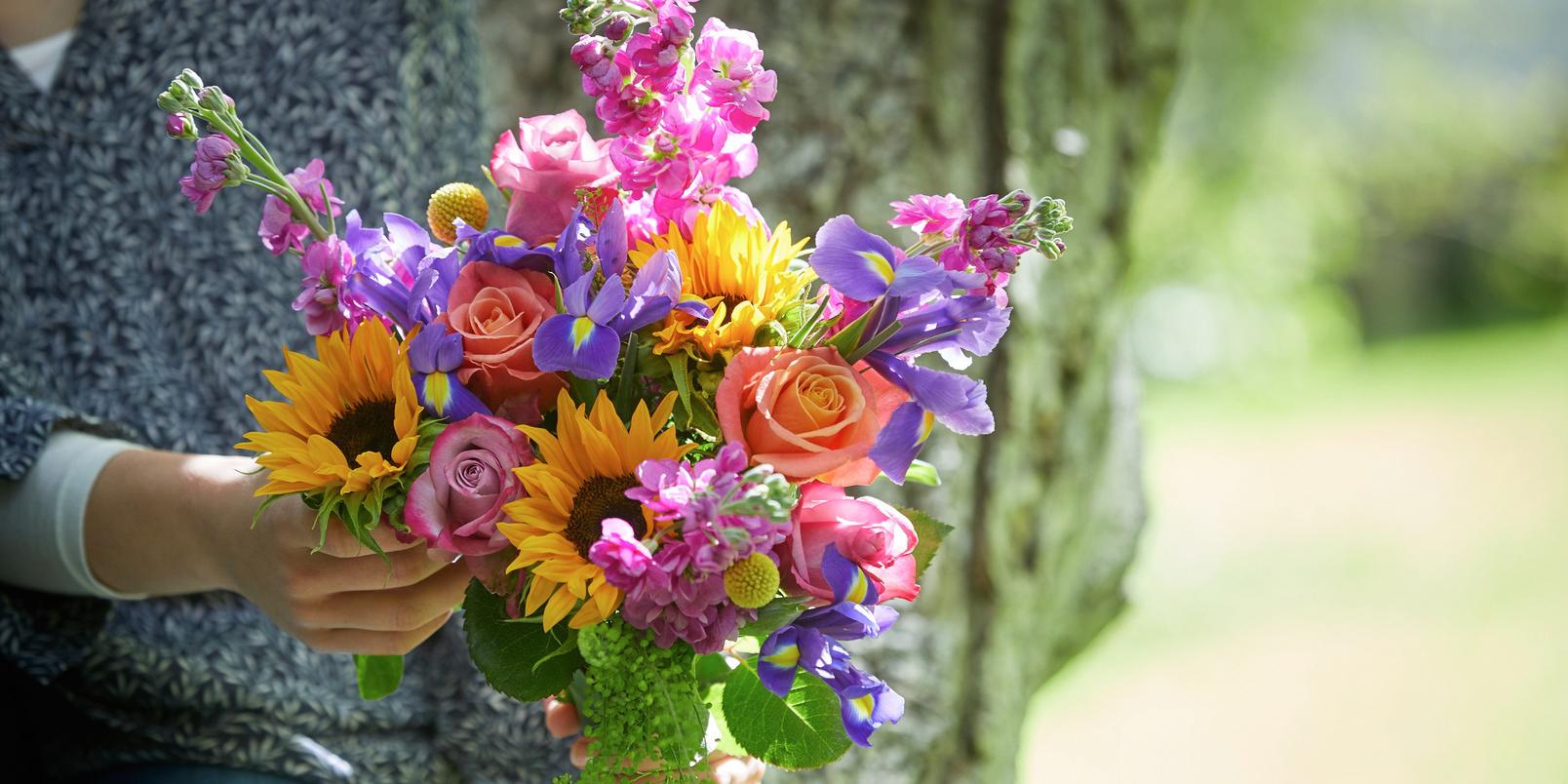 This one isn't quite just one flower type but all types of flowers. We all know that receiving a bunch of beautiful flowers can really boost your mood and put a smile on your face. How great is it when you open your door to find a beautiful bouquet of flowers waiting for you? That's exactly how we feel about giving and receiving flowers. They don't just boost your mood because they're floral, the mere act of receiving flowers and knowing someone's thought of you is what really makes you smile.
We know flowers and plants are a great addition to the home and also make us feel good, so why not grab your own gorgeous flowers today or treat someone special to really put a smile on their face.