Flowers by Post
Flowers by post = joy. Special occasion, surprise treat – whatever your reason, sending flowers in the post is the easy way to get happiness delivered.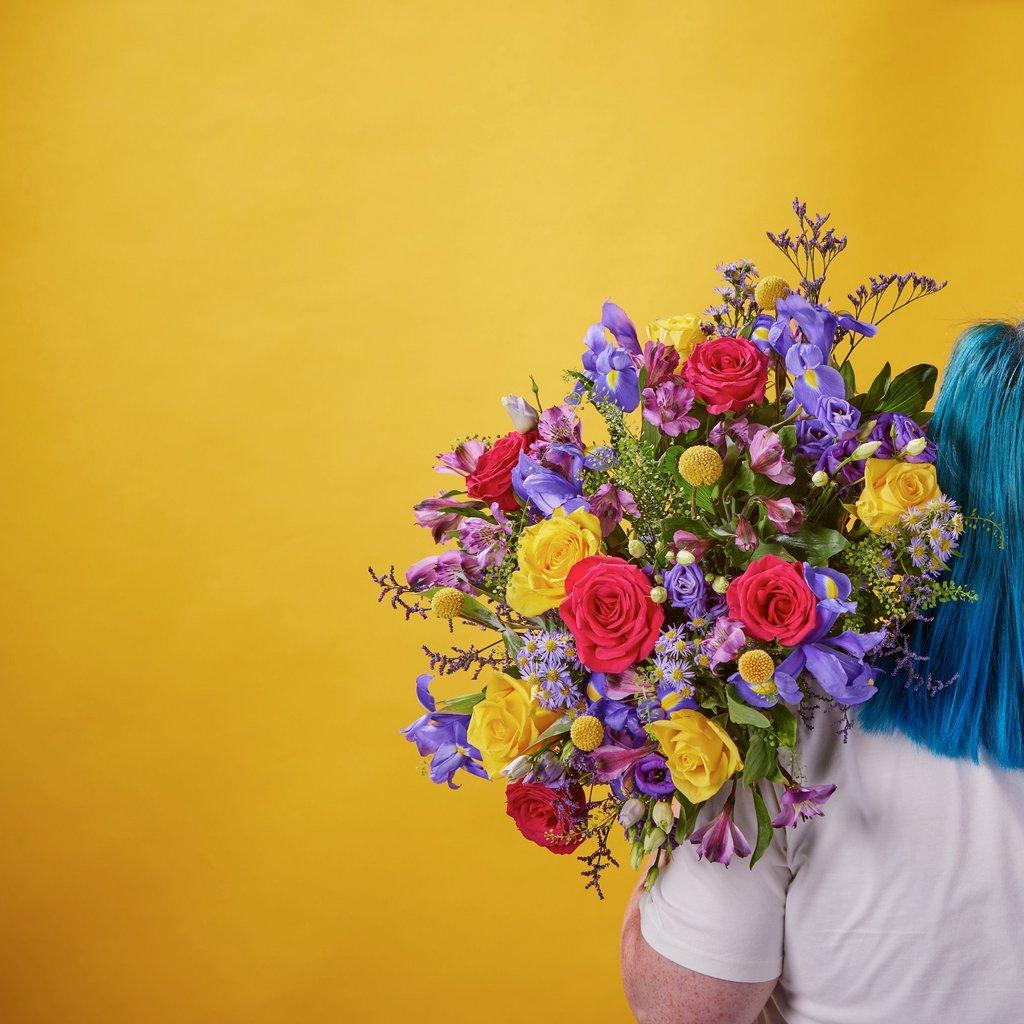 Decades of sharing smiles and happiness by post.
Free next day delivery - always.
Free chocolates, using code FREECHOCS
Extra free stems
Happiness guaranteed.
Free next day delivery on all flowers by post
All of our fabulous flower bouquets are delivered by post. Every single bunch comes with free next day delivery, so in just a few clicks your gorgeous blooms will be on their way, delivered the very next day. It's never been simpler to send joy across the UK.
Flowers Delivered By Post
Flowers By Post UK
Why send flowers by post?
How are postal flowers delivered?
Our postal flowers are packaged really carefully in one of our bright and beautiful delivery boxes, designed to keep your flowers safe on their travels. Whether your flowers are arriving on their doorstep or through the letterbox, all of our flowers by post are sent in bud (that means they haven't bloomed yet) so they can create happiness for as long as possible.
Our letterbox and postal flowers are delivered for free by our trusted delivery partners, with 9/10 orders arriving on the day you choose. You can even order flowers today for delivery tomorrow, just be sure to place your order by 5.30pm (weekdays). Need a guaranteed delivery for a special occasion? No worries, whether it's a birthday surprise or anniversary gift you can choose to upgrade to DPD delivery at the checkout to guarantee delivery on a specific date.
What are the best flowers to send by post?
You can send most flowers by post, but here are a few of our favourite blooms that are happy to be delivered by post:
All the flowers we post are happy in our packaging for up to 48 hours, so they can arrive looking fresh and fabulous. On warmer days, they might look a little thirsty when they arrive - just trim their stems, fill a vase with fresh water and flower food and pop them in - they'll perk up in no time.
Flowers at affordable prices? Check. Free delivery? Check. An extra treat? Check. We know spreading happiness shouldn't cost the earth - we pride ourselves on offering our customers high quality blooms at affordable prices, so you'll get more petals for your pennies with our flowers by post. You can be rest assured that when you're sending a smile, your wallet will be smiling too.
Why choose us to send flowers by post?
We've been delivering smiles and happiness in the form of flower bouquets for over 40 years - that's over 12 million beautiful bunches being sent by post across the UK. Not only do we have fresh flowers for less than £30 and offer free next day delivery - wait, that's not all - we like to give you a lot of little extras for free, including extra stems and free chocolates, so you can get a whole bunch more for your money. The best bit? We're rated great on Trustpilot so you can be sure that your flowers are in good hands.
Trust us to deliver your flowers by post