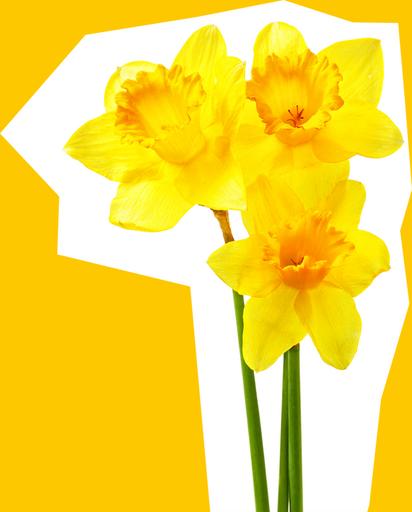 Daffodils: Everything
You Need to Know
If there is one thing guaranteed to lift the spirits at the end of the winter months, then it must surely be seeing a host of cheerful daffodils. They really are a clear signal that spring (and hopefully the warmer months) are on their way. What could be better!
In the UK we really do love this flower, so much so we currently produce around 90% of the world's daffodils - that's a lot of happiness we're growing! If you're thinking of sending someone a cheerful bunch of these iconic flowers to brighten up their home, then let us tell you a little bit about these happy blooms.
Although daffodils first became popular on our shores during the 17th Century, when flower girls used to sell them on the streets of London, this flower has a history that goes much further back. In fact, the existence of these blooms was first recorded by a Greek botanist as far back as 300BC. Fast forward a few hundred years and these determined little flowers continued to grow in their native meadows and woods across Europe and North Africa. Even today, Spain still has the greatest variety of this species growing in the wild.
So how did we end up with them in the UK? Well, we have the Romans to thank for that one. When they landed on our shores it is thought they brought this flower with them for the pain relief and wound healing properties they believed were found in their sap – an old tale that's since proven to be untrue!
The Romans are also known to have planted daffodils as a symbolic way to remember loved ones or comrades who had died in battle; a tradition we still follow today.
Marie Curie, the UK's leading end of life charity, supports everyone affected by terminal illness, bereavement and grief. The annual Great Daffodil Appeal encourages us to wear a daffodil and come together to support each other and remember loved ones we have lost. Since the coronavirus pandemic, Marie Curie has joined forces with over 60 charities and organisations to create a National Day of Reflection on 23rd March; a day to remember loved ones who have died, support people who are grieving and connect with each other.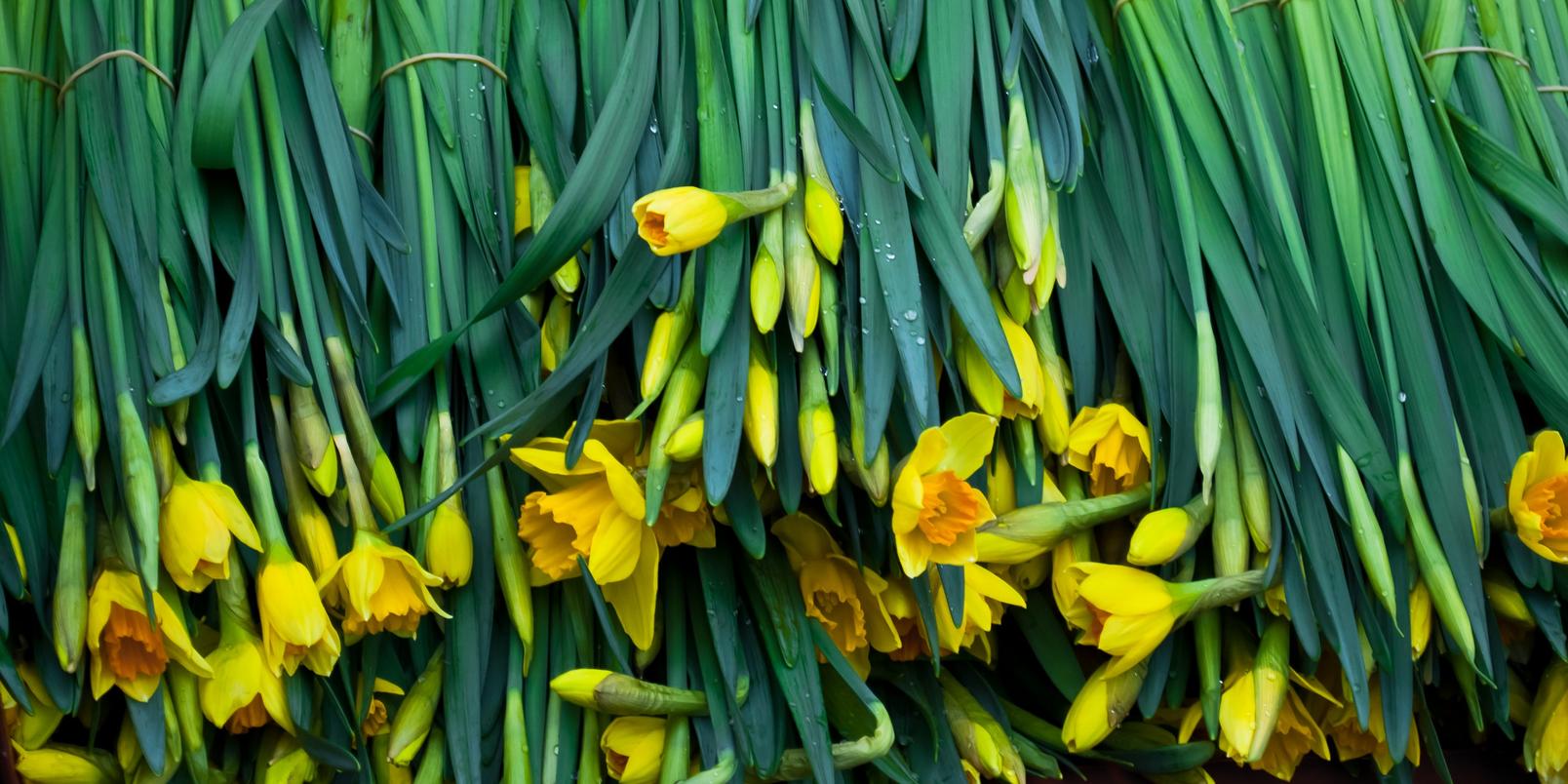 Are daffodils and narcissus the same?
Don't be confused if you ever see a lovely bunch of these flowers called narcissus instead of daffodils. There is often a misconception that there's a difference between the two, but narcissus is simply the Latin botanical name for this group of flowers. The name is said to go back to Greek mythology when a young man couldn't find love until he saw his own reflection in a lake. Unable to leave, he finally died and his body turned into the narcissus flower.
No-one really knows where the daffodil name comes from although many believe it came from another similar plant called Asphodel. Over the years, the daffodil has been given many nicknames, including the Lent Lily, which is probably earned because it appears in the period leading up to Easter. Other names include the Shropshire term Daffodowndilly and the Welsh name cenhinen Bedr (it means Peter's leek).
Although many believe the name daffodil only refers to the traditional trumpet shaped flowers, it does in fact cover an entire range of flower colours, shapes and sizes. You can choose anything from delicate cup and saucer blooms with white petals and a bright yellow centre all the way through to double petal options.
Whether you call this flower narcissus or a bunch of daffs, there is certainly plenty of choice available. In the 19th Century breeders started to take the wild daffodil and cultivate them into the flowers we know and love - there are almost 27,000 different varieties of this flower available today.
When it comes to choosing your flower it's worth knowing that the colours of the daffodil fall into two separate parts – the petals and the cup (this is the inner trumpet part). We've rounded up some of our favourite daffodil colours.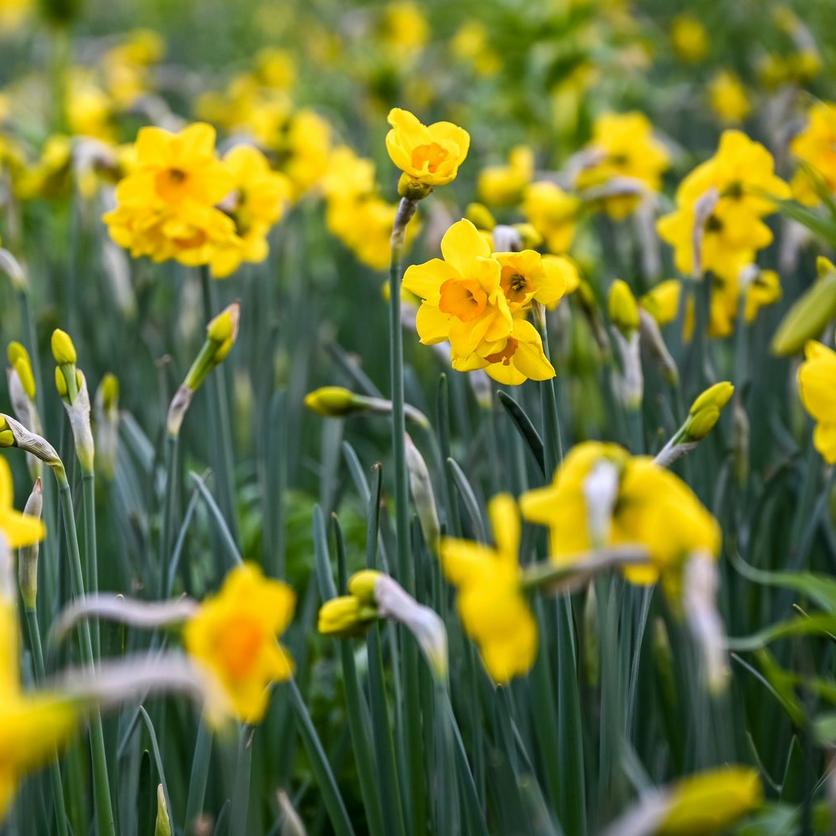 Yellow Daffodil
Despite all the efforts by breeders, most daffodils today are still yellow in colour. The shade of yellow between the two sections can vary from yellow petals with an orange inner cup all the way through to both sections appearing in the same colour. If you're looking for a flower that brings about happiness, then you would have to choose the classic yellow daffodil. Consider sending a bouquet of these cheery flowers to your mum and dad to brighten their day after the dark winter months.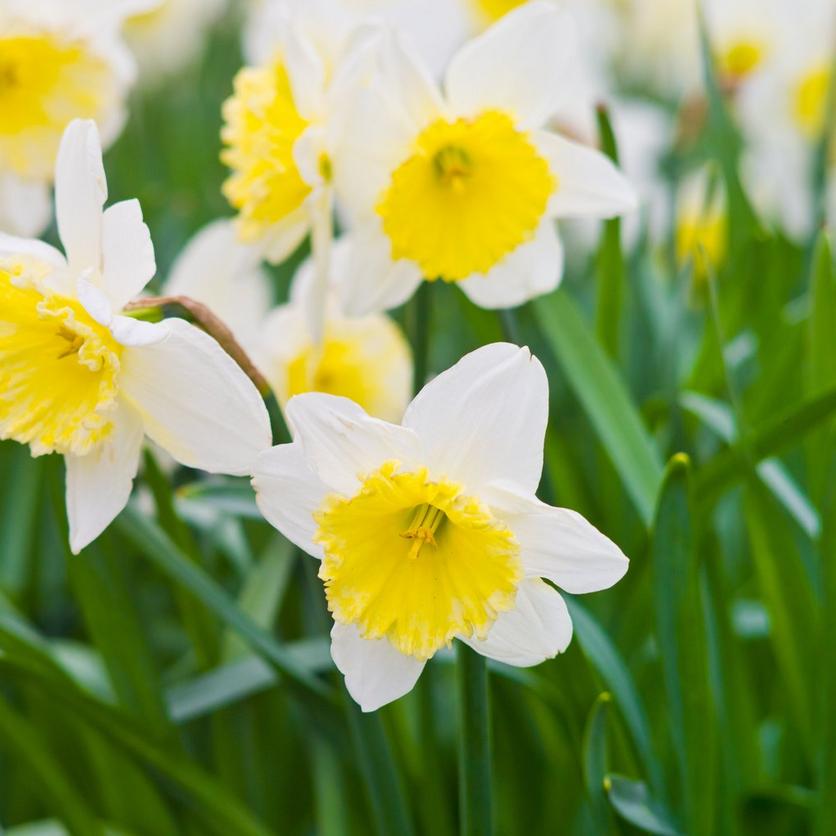 White Daffodil
Next to the yellow variety, white daffs are probably the next most commonly found blooms. With these flowers the petals are always white and the cup either appears in the same colour or in a striking yellow or orange inner. As with most white flowers, these daffodils symbolise purity and fresh starts – a perfect bunch to give to parents who have had a new baby in the month of March.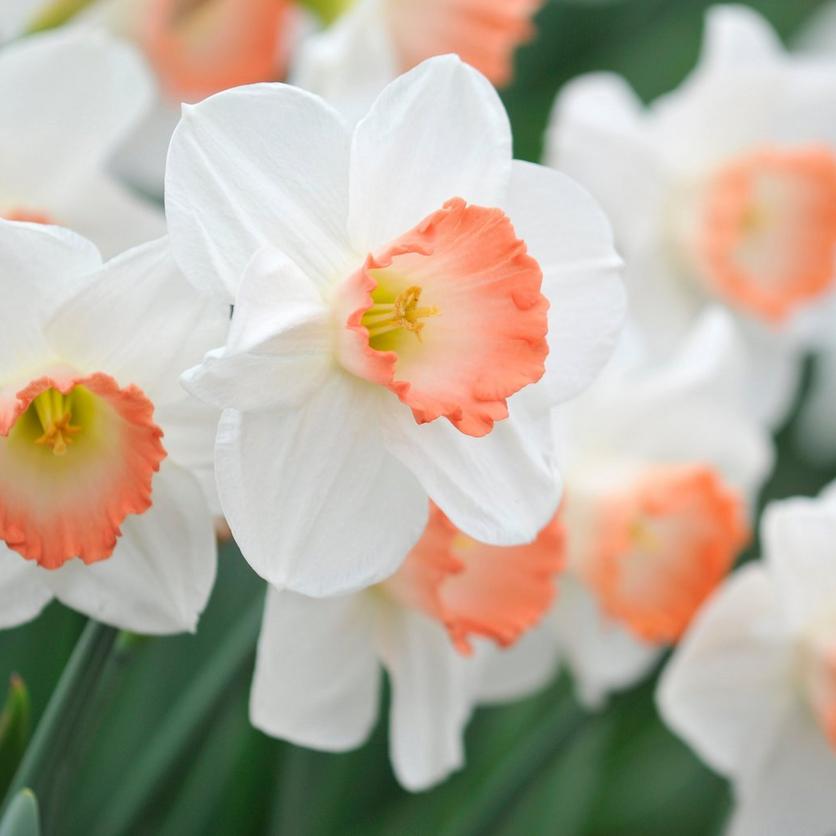 Pink daffodil
Pink daffodils are thought to have been around for about 100 years, but you still don't find that many of them around. These flowers look very delicate compared to their yellow counterparts and feature white petals with a soft pink cup with the colour either on the tips or as a solid trumpet. These daffodils have become a symbol or uniqueness (probably because they are so hard to find). They also symbolise love between friends, a perfect gift to give to your besties.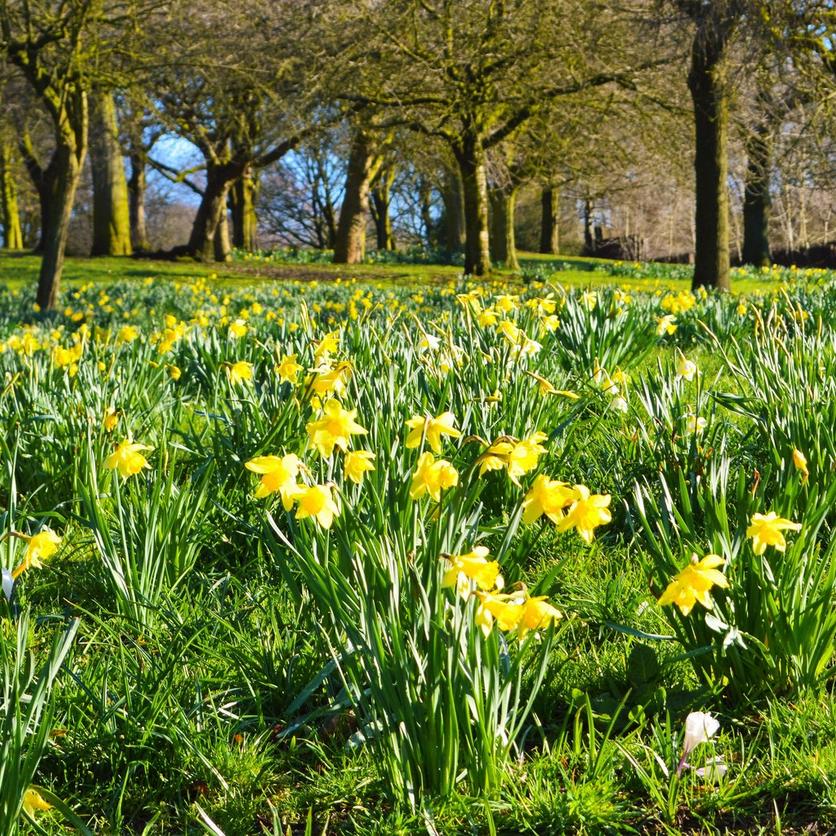 Wild daffodil
Wild daffodils native to the UK are usually found in damp woods, fields, grasslands or orchards. This rare plant is found living in patchy areas often on the west side of the country. They are recognised by the fact they are smaller in size and have paler petals with a deep yellow cup.
When to send daffodils as a gift
One of the lovely things about daffodils (apart from the fact they look so lovely) is that there are so many reasons to send a bunch, especially in the month of March.
Unsurprisingly, this bloom is the birth flower of March so if you know some celebrating their birthday in this month why not include some in a bouquet perhaps mixed in with those other spring flowers like tulips and irises. This flower also means cheerfulness and happiness, so a great choice if you want to cheer up a friend, and they are the bloom for a 10th wedding anniversary.
The 1st of March marks St David's Day when Wales celebrates their patron saint. If you know anyone with Welsh connections, why not send them a big bouquet of daffodils to celebrate their national flower and help them join in with the festivities.
Of course, who can forget that the month of March is all about Mothers' Day (in 2023 it's on the 19th of the month, just in case you need reminding). Why not send a bouquet of Daffodils with some pink roses (they represent love, appreciation and gratitude) and of course the traditional flower for mothers, the carnation.
Daffodils typically bloom around the Chinese New Year, and they believe the flower symbolises luck and good fortune - so if you know somebody who is about to embark on a new journey in their life consider sending them a bunch of these blooms.
Add some spring sunshine to someone's day.