Jersey Flower Delivery
In Jersey in 1981, some clever holidaymakers stopped sending postcards home and started sending carnations instead. A simple way to spread happiness by post, it was the start of something special, and Flying Flowers was born.
Blooming for over four decades, we deliver a fabulous range of fresh flowers and plants to Jersey, whatever the occasion. Whether you're looking for a flower delivery in Jersey to celebrate an extra special birthday, wanting to send some birthday flowers by post or just want to add a bit of sunshine to someone's day, ordering flowers to be delivered in Jersey has never been easier. The best bit? All of our flowers and plants come with free delivery, so you can add some joy to your day whilst you are making theirs.
Jersey flowers by post for every occasion
SEND FLOWERS FOR EVERY OCCASION
Seasonal Flowers Delivered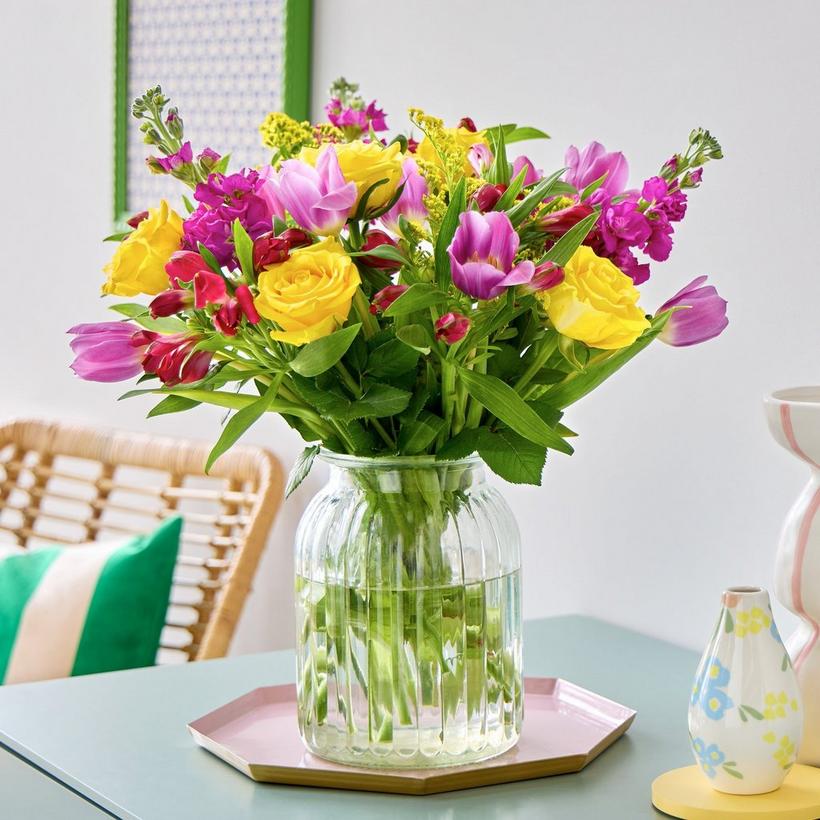 From fabulously festive flowers, to cheerful roses and scented stems, we've picked the best of the seasonal bunch. Send some sunshine by post with a fresh flower delivery.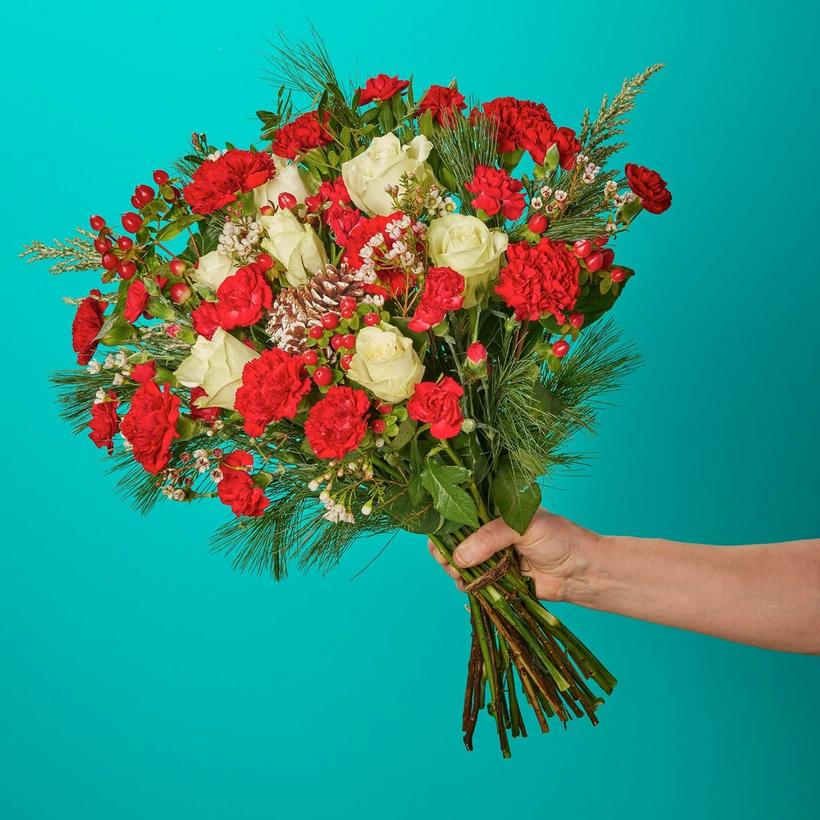 Cheap flower delivery in Jersey
When you order flowers with us, it's super simple and you can get a whole bunch more, without spending a penny more. Our flowers by post not only look great but they are great value too, with flowers from £25, free delivery across all of our range and added extras for free. So, whether it's a birthday bunch, a celebratory flower surprise or a thank you flower bouquet, we're here to help you put a smile on their face with some flower power.
Trust us to send flowers to Jersey
Four decades after we started out in Jersey, we've delivered over 12 million bunches – that's hundreds of smiles created each day. Not only do we make your life a little bit easier with free, next day flower delivery, but all of our fabulous bunches come with a 7 day freshness guarantee and a brilliant customer care team, who really do care. Don't believe us? We're rated great on Trustpilot.