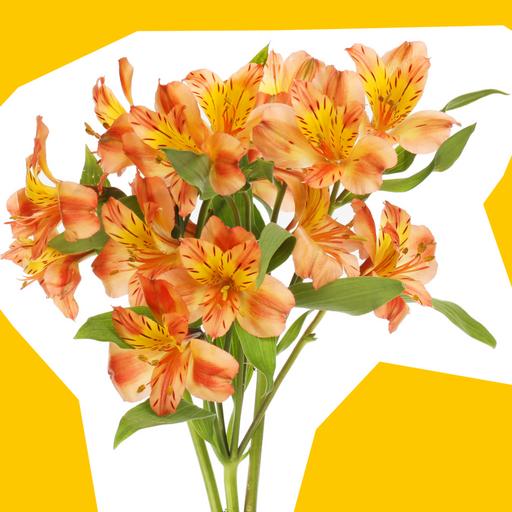 Alstroemeria:
Everything
You Need to Know
There is nothing better than a big bunch of alstroemeria. Available all year round, these beautiful and unique flowers come in a wide range of colours and styles and feature distinctive twisted leaves.
Don't let the delicate looks of this bloom fool you. It was first discovered growing in South America and it can survive tough and extreme conditions, from snowy mountains to forests and even dry deserts! Due to its native links and the fact it looks a lot like small lilies (although they're not officially related), this flower is also known as Peruvian Lily or Lily of the Incas.
So, how did they earn the name most of us recognise? For that one we must thank a Swedish explorer called Claus von Alstromer. After discovering the flower in the 18th century he decided to bring the bloom to Spain and from there its popularity grew and the flower was named after him.
With its distinctive markings and bountiful colour choices it's not hard to see why it's one of the most popular flowers. In this guide we explain everything you need to know about the amazing alstroemeria, from the meaning of alstroemeria, to alstroemeria flower varieties and how to care for them.
Shop All Alstroemeria Bouquets
Meaning of Alstroemeria
Alstroemeria blooms have six petals, each said to represent different characteristics – understanding, humour, patience, empathy, effectiveness and respect. For this reason, this flower represents friendship, after all these are the key ingredients that go into the perfect friendship! Why not give a bunch of these blooms in a mix of colours to your friend who needs a pick-me-up, or to celebrate your besties on Galentine's Day?
If you combine the meanings behind each of the petals and a bouquet of these blooms in white, which represents purity, it makes them a perfect choice for a wedding bouquet. Mix these flowers in with some pink roses, which stand for gratitude and admiration, and red tulips which mean perfect love for a perfectly romantic selection.
If you decide on a bunch of these flowers in orange, they're said to symbolise energy, passion and bringing positivity into your home. These blooms in yellow mean happiness and joy, so why not send a bouquet if someone you know who could do with a boost of positive energy or has recently moved home.
Go for some alstroemeria in pink and they are all about romance. Why not mix them in with some heavenly pink peonies (which are also about love) and red alstroemeria (which represent passion) and present them to that special person in your life.
Purple blooms are all about royalty. Ok, so you don't need to send a bunch of these to a member of the Royal family but why not send a bouquet of blooms in this colour to someone who's the King or Queen of your life.

Alstroemeria Flower Types
Did you know that there are roughly a staggering 250 different varieties of alstroemeria in the UK? You certainly won't be stuck to find one you like.
We've covered off the colour choices, but what makes each variety so unique are the fantastic markings found on their inner petals and changing colours between the different petals which vary with different types.
Some of the most popular varieties include Indian Summer which features striking outer petals in orange with inner petals in yellow, both of which feature streaks of purple. If you're looking for a pop of happiness, then you would have to go for the Lutea. This flower features beautiful yellow petals with brown speckles.
For something in a warming colour, you might want to go for Orange King. As the name suggests it has orange petals with yellow splashes and dark red speckles on the upper petals. Or if you're looking for something as unique as they are, why not go for the unusual Cahors which has soft pink outer petals with magenta-pink flashes. What makes it stand out are the three inner petals are almost entirely yellow with dark red speckles.
If you're looking to create a dreamy bouquet of flowers to welcome a new baby, why not try Junon. Its white petals with incredibly pale pink flashes make it the perfect choice. For that supremely royal flower, you must go for the Intichancha variety. This one has deep purple petals that look stunning sitting against some beautiful cream flowers such as tulips or lisianthus.
For a truly romantic bouquet, why not go for the Alstroemeria Amsterdam. This bloom has distinctively red petals with darker speckles that go perfectly with that other flower of love, the red rose.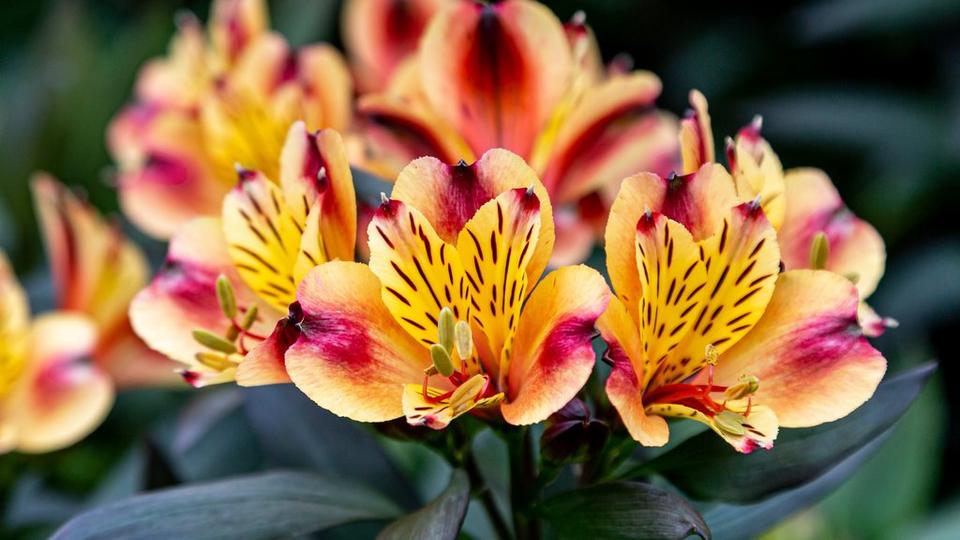 Indian Summer Alstroemeria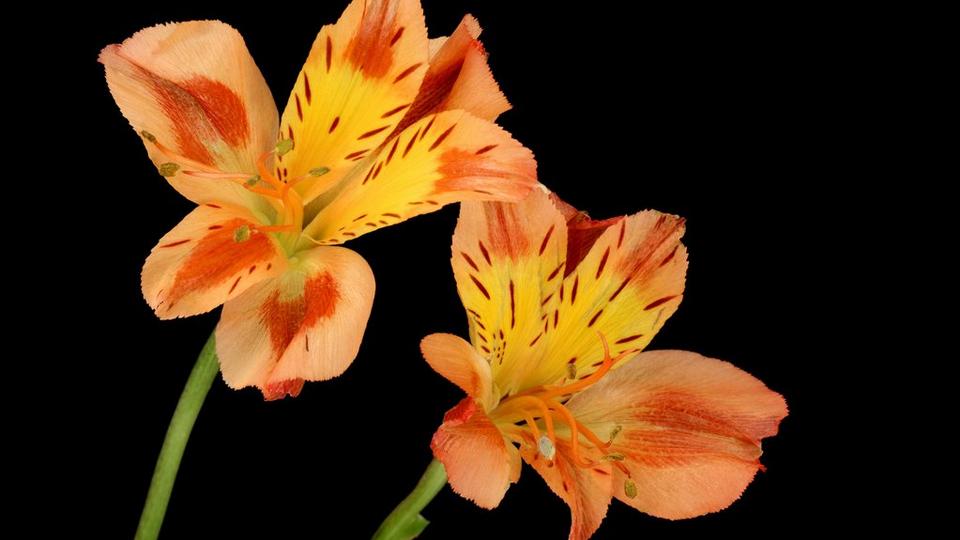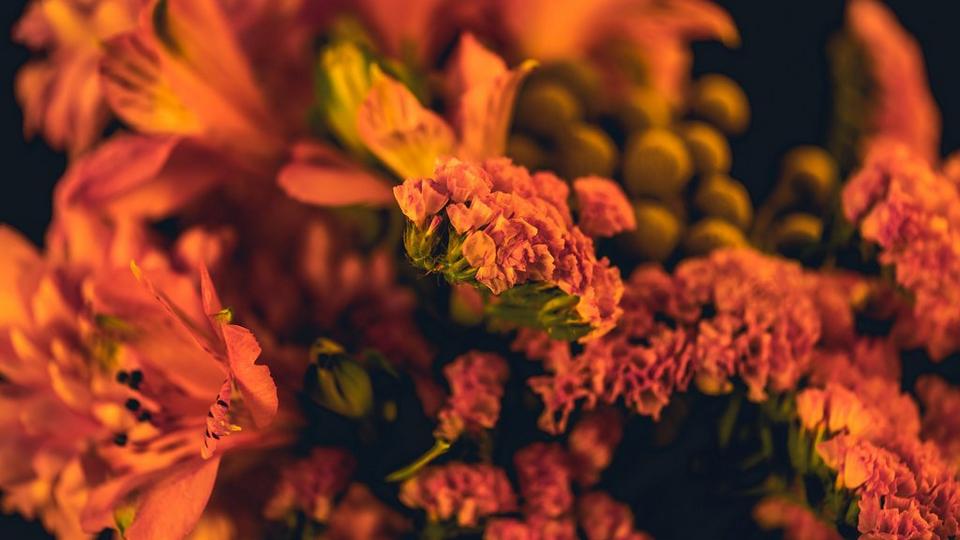 Alstroemeria Flower Care
Apart from its incredibly beautiful looks, there are two reasons why these blooms are so popular sitting in your vase. The first thing is that they are available all year round – there are not many blooms that can do that! The second reason is they last a long time and, with the right care, can last up to two weeks.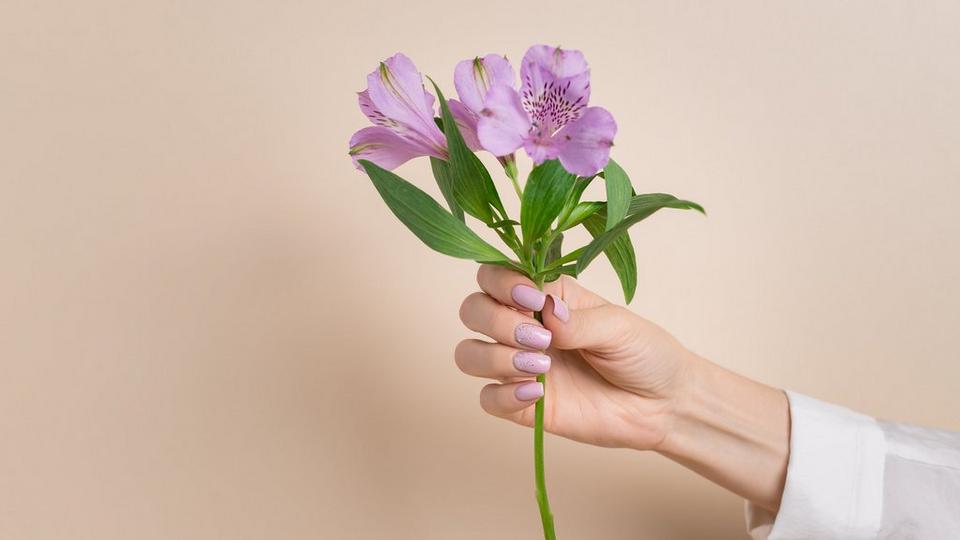 Step One
To get the most out of your flowers, remove any leaves that will sit under the water line.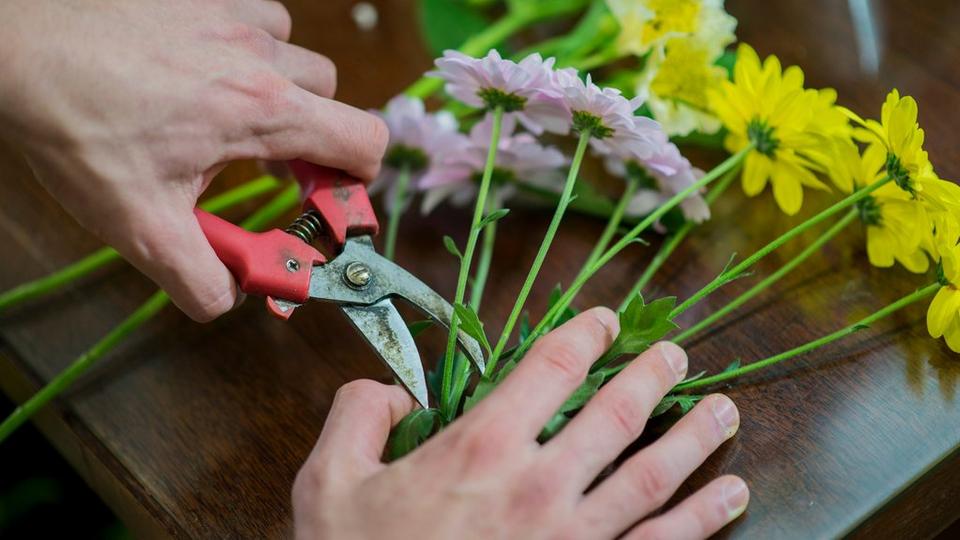 Step Two
Then, take a sharp pair of scissors or secateurs and snip about 4cm off the bottom of the stem. Make sure you cut at an angle.
Step Three
Now place the flowers into a vase filled with clean water and display your alstroemeria in a cool area out of direct sunlight.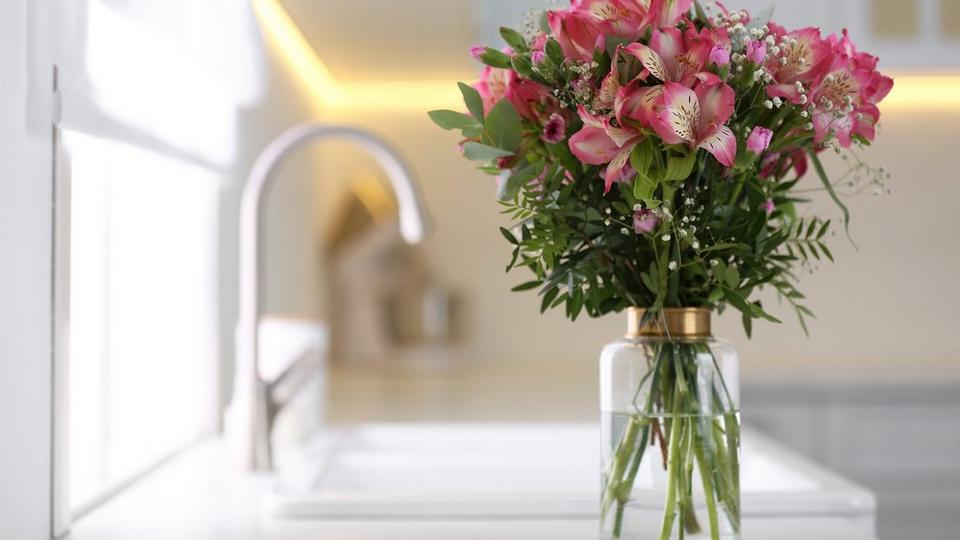 Step Four
Make sure you change the water every few days just to keep everything fresh.
Just be aware, these blooms have no scent. So, if you're looking to send a scented bouquet, you might be better off choosing some seasonal stocks or freesias instead.
Are Alstroemeria Poisonous to Cats?
Although they look and sometimes are called the Peruvian Lily, don't get the two confused. Lilies are known to be incredibly dangerous to cats and if eaten can make them incredibly ill, potentially causing fatal kidney damage. Although the reaction isn't quite so severe for dogs they will still feel pretty poorly. Probably best not to send these blooms if you know someone who has pets.
Unlike their namesake, the kinder alstroemeria doesn't have quite the same problem. If your cat were to eat them, it could cause a tummy upset or skin irritation. Although it will make your cat feel a bit miserable for a while it won't cause any serious problems. Phew! Although to be on the safe side it's best to keep them in a room where your cat can't enter.

Send long-lasting flower power with a bouquet of alstroemeria.