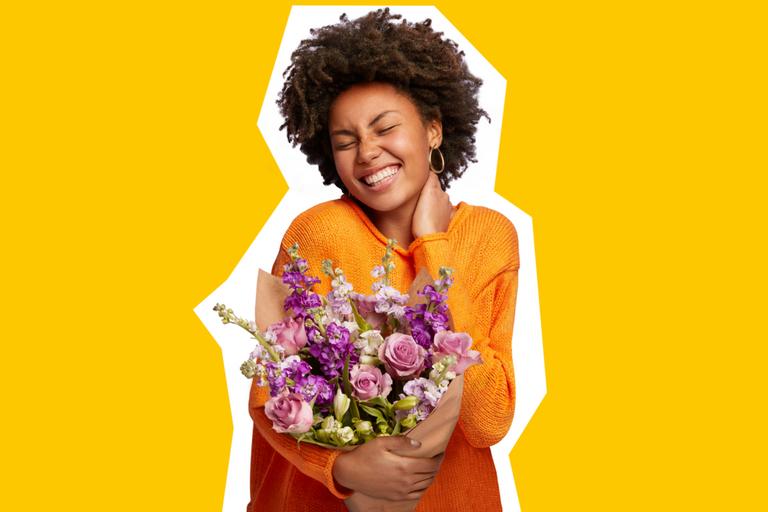 FLOWER
SUBSCRIPTIONs
Send happiness through the post every month with our seasonal flower subscription.
MONTHLY FLOWER SUBSCRIPTION
Imagine a beautiful bunch of blooms appearing through the post every month. Our fresh flower subscription really is the gift that keeps on giving - perfect for that tricky-to-buy-for friend, spoiling mum, or even treating yourself. And best of all, our monthly flowers are delivered for free and feature the best of British stems. What could be better?
CHOOSE YOUR FLOWER SUBSCRIPTION
HOW OUR FLOWER SUBSCRIPTION WORKS
Spreading happiness shouldn't be hard. Brighten up their day, whatever the occasion, with our monthly flower delivery. Whether it's as a birthday gift, to spoil them at Christmas or Mother's Day, or to simply spread a little joy, our subscription flowers are the perfect gift. From just £26 a month, fill their home with fresh flowers each month. All you need to do is choose how long you'd like blooms delivered for - either 3 months, 6 months or 12 months and select your first delivery date, and we'll take care of the rest. Gorgeous flowers will appear on their doorstep once a month (around the 18th), delivered for free by our trusted delivery partner.
To make that gift extra special, you can add your own special touch - from hip hip hooray to happy birthday, you can choose one of our lovely greetings cards, printed with your heartfelt wishes, to be included with the first delivery. And from us? We'll add in a little extra bunch.
FLOWER SUBSCRIPTIONS MADE EASY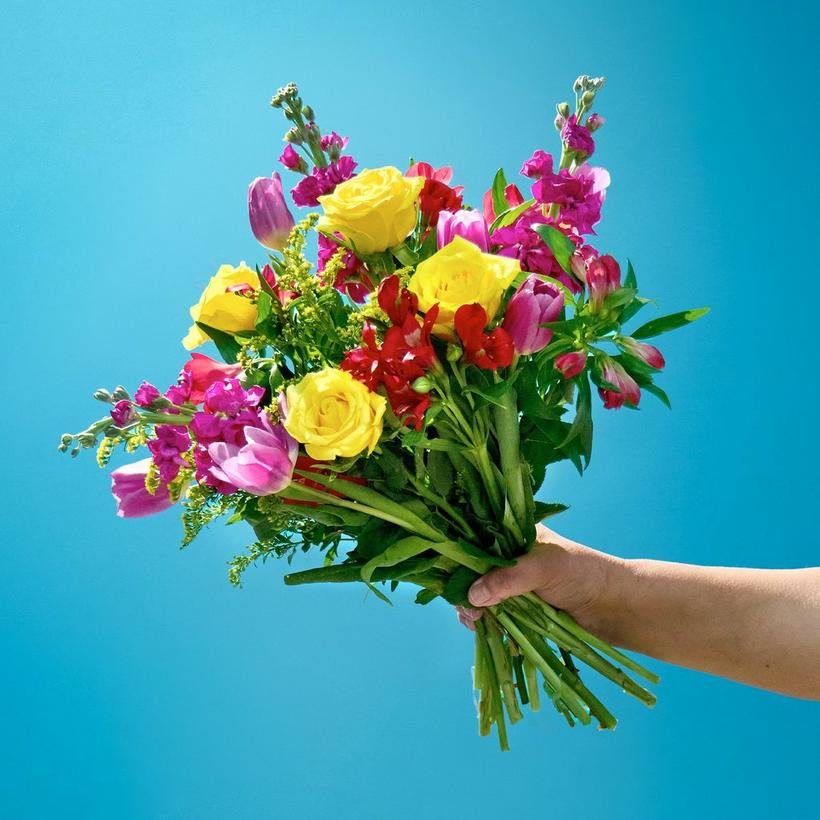 A pick of the bunch, every month! Our seasonal flower subscription is the perfect gift (for them or for you!), whatever the occasion.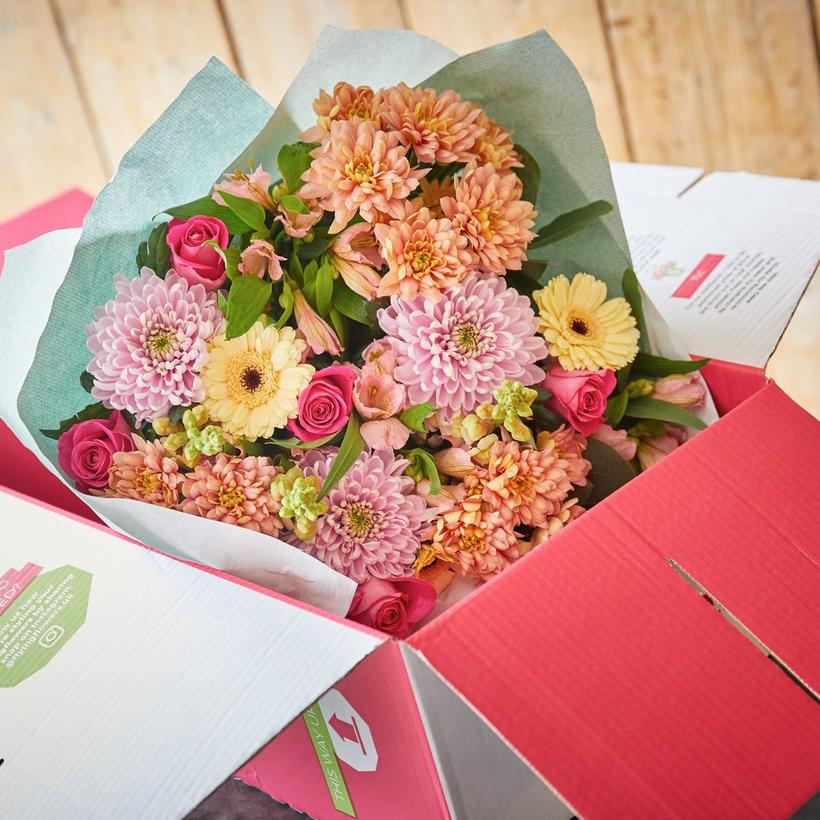 WHAT FLOWERS ARE INCLUDED IN THE SUBSCRIPTION BOX?
We select from the freshest, seasonal stems every month, so it all depends on what Mother Nature has in stock. They're always guaranteed to be gorgeous, though, so you can trust us to make their day. We're also proud to support our British growers, so we make sure British stems are included in every box, all year round.
Take a peek at our upcoming subscription boxes…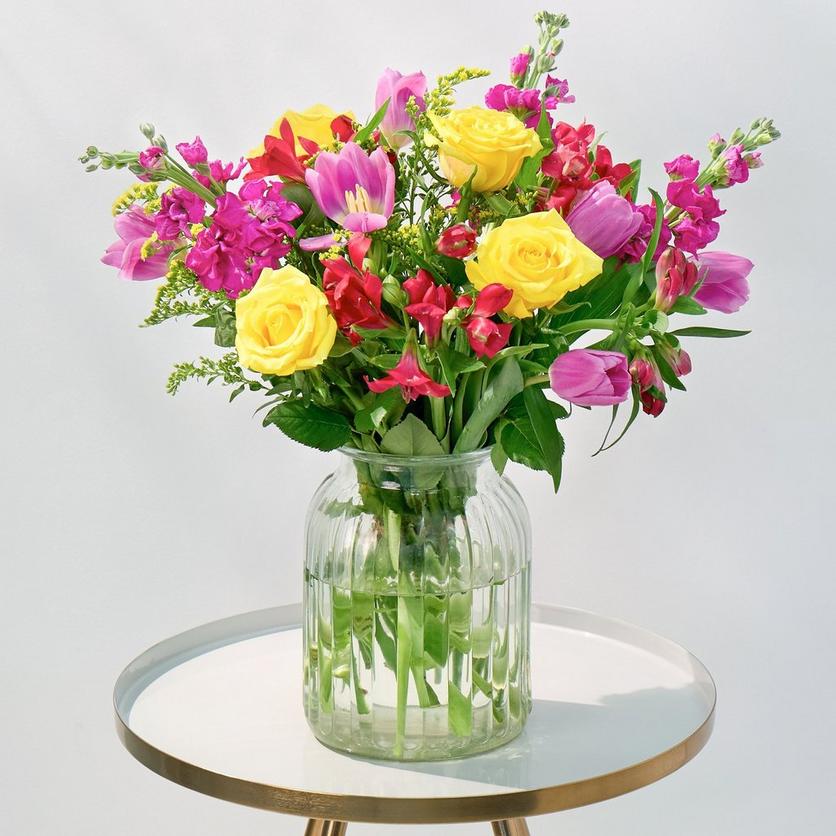 DECEMBER JOY
Blooms in rich shades of purple and pinks, the last subscription box of 2023 is a stunning showstopper. Featuring deep purple roses, purple santini chrysanthemums, velvety purple carnations and white antirrhinum, it's a bouquet that is guaranteed to spread some joy. Whether you're celebrating a December birthday, saying 'Merry Christmas' or sending love from afar, December's bouquet will add a touch of magic.
SENDING A FLOWER SUBSCRIPTION AS A GIFT?
Print off one of these handy PDFs to tell them about their gift subscription.

Why choose our flower subscription?
"I bought a monthly subscription for my daughter last year and the flowers have been really lovely - every time"
HOW TO KEEP SUBSCRIPTION FLOWERS FRESH
Like all of our flower bouquets, our monthly flowers are delivered in bud so they arrive as fresh as can be – in fact every bunch is guaranteed to stay looking fresh for 7 days. Each subscription box includes a sachet of flower food and top care tips to make sure the flowers bring happiness for as long as possible.
Sending a gift subscription? Here's our top tips on how to keep flowers fresh, so you can give them some guidance if they're not sure.
FLOWER CARE FOR SUBSCRIPTION FLOWERS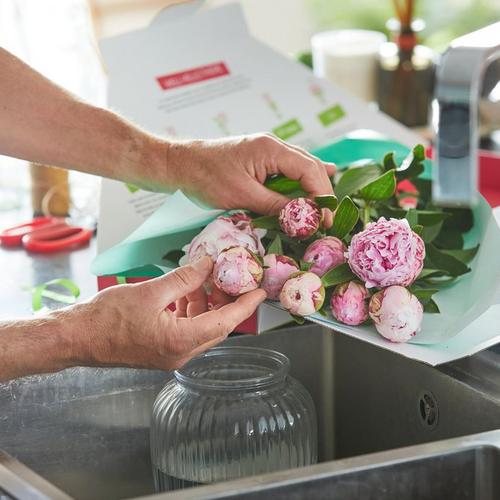 1) Choose the perfect vase. We recommend something simple - the flowers will make a statement!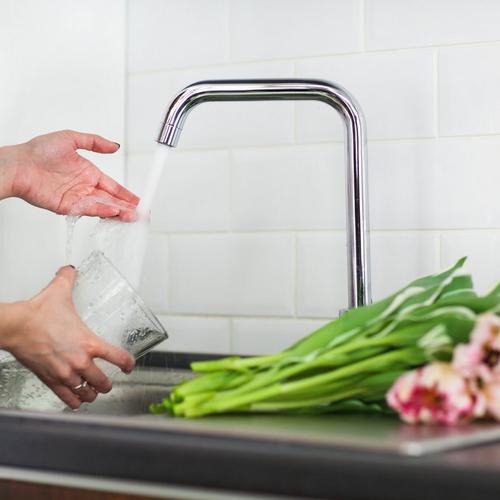 2) Fill the vase with fresh water, add in the flower food that arrived with it and give it a stir. The flowers will be thirsty after their travels!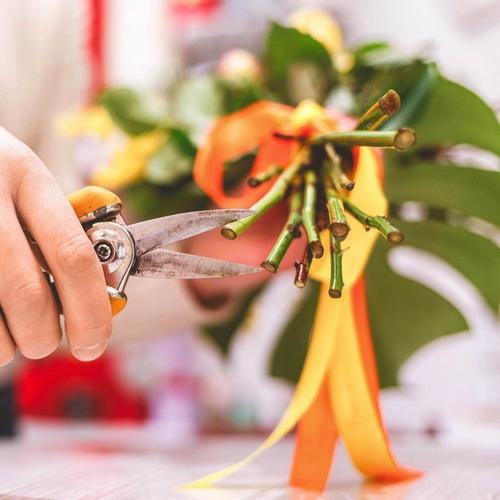 3) Remove any leaves that could sit below the waterline. Trim your stems at a 45 degree angle - this helps the water uptake to keep them looking their best.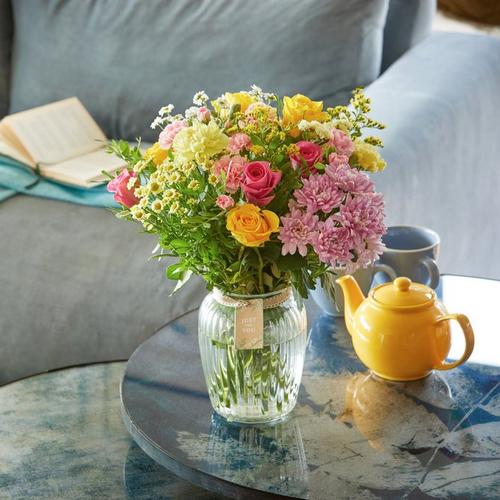 4) Pop them pride of place and let them bring joy to your day, every day.
FREQUENTLY ASKED QUESTIONS ABOUT OUR SUBSCRIPTION FLOWERS
HOW DOES OUR FLOWER SUBSCRIPTION WORK?
Each month of the selected subscription duration, a bouquet of fresh, seasonal flowers will be delivered to the doorstep. Subscribing to happiness is as simple as one, two, three:
1. Choose how long you'd like the flower subscription to last for – you can choose to send monthly flowers for 3 months, 6 months or a whole year.
2. Select your first delivery date - whether it's a birthday surprise, a Mother's Day treat or simply to spoil them rotten, choose the date you'd like the first subscription box to be delivered. Monthly flowers will then be delivered on (or as close to) the 18th of every month, for as long as the gift subscription lasts.
3. Practice your 'wow, they look amazing!' - you'll be saying it every month when you see the flowers.
Want to keep your subscription going for even longer? Simply add your next flower subscription to the checkout for happiness on repeat.
HOW LONG DO SUBSCRIPTION FLOWERS LAST?
Our flowers are picked and packed at their freshest and delivered in bud, so they are guaranteed to stay fabulous for 7 days.
CAN I SEND A FLOWER SUBSCRIPTION AS A GIFT?
Yes! Whether as a birthday gift or to spoil Mum on Mother's Day, our flower subscription is the perfect gift that keeps on giving.
HOW DOES THE PAYMENT WORK?
Choose how long you would like your monthly flower subscription to last, pop it in your basket and pay for the duration of the flower subscription in one go. And we don't charge for delivery, all of our subscription flowers are delivered for free!
Of course! We pride ourselves on creating happy moments, but if for any reason you (or the recipient) aren't finding the flowers to bring you joy, then get in touch with our Customer Care Team who will be more than happy to help.
WHAT HAPPENS IF NOBODY IS IN FOR DELIVERY?
If the recipient is out, our delivery partner will aim to leave the box in a safe place or arrange for a re-delivery so they don't miss out on their monthly bouquet. If you have a question about amending your delivery, get in touch with our Customer Care Team who will be happy to help.