Flower Bouquets
Looking for flowers online? We pick the best of the seasonal bunch to go in our flower bouquets, perfect for every occasion. And, even better, every single bunch comes with free delivery! Sending a gorgeous bouquet to make their day has never been easier.
Flower Delivery for All Occasions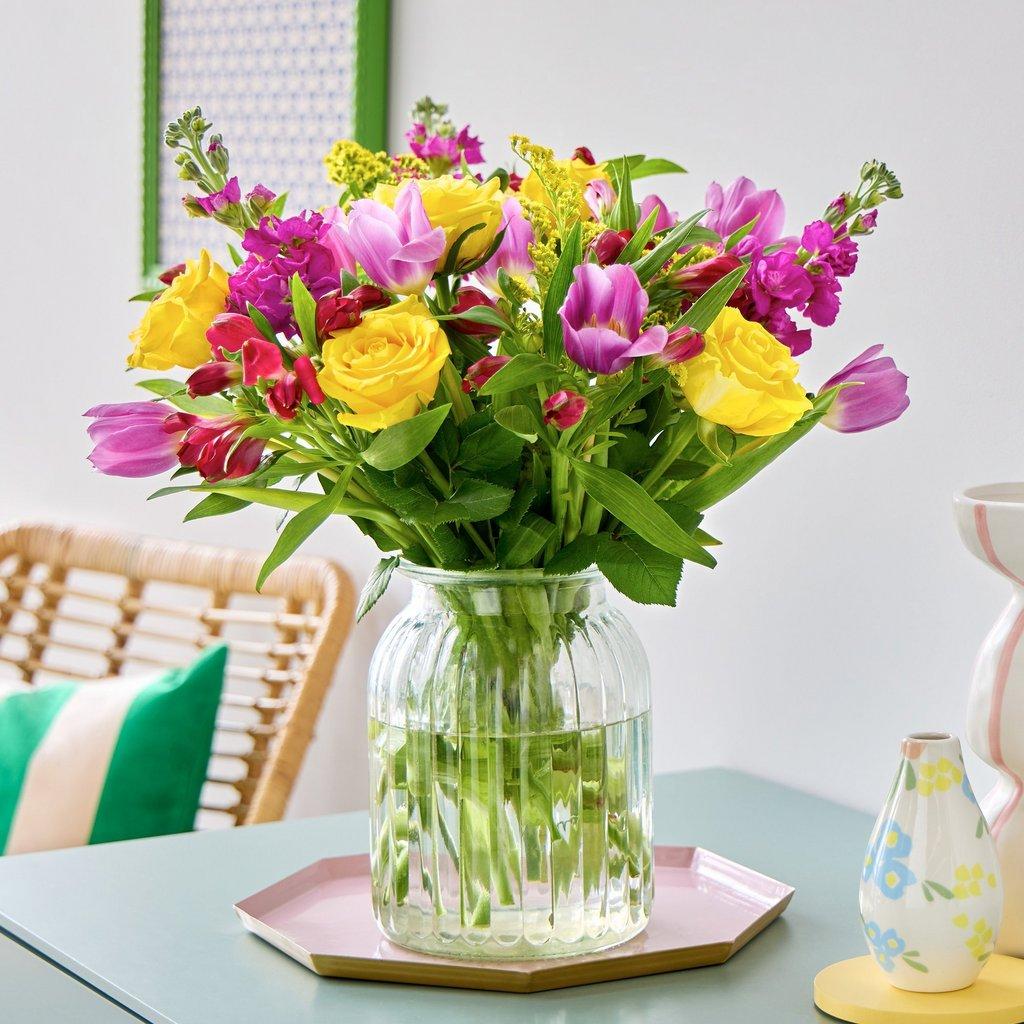 Fresh flower bouquets, free next day delivery
Looking for flowers in a flash? Our fabulous range of flower bouquets are available for delivery tomorrow.
Place your order before 7.45pm weekdays & 11.30am Sundays for your flowers to be flying through the post and delivered to their door tomorrow. Easy!
Trust us to deliver your flower bouquets
Looking for a bouquet of flowers?
If you want to send flowers in the UK, we're your people: we've been spreading happiness in the form of flower bouquets since the '80s. Since then we've delivered millions of gorgeous bouquets up and down the land, and shared even more smiles. Whatever the reason behind sending a bouquet of flowers, we're here to make it a whole lot easier with our gorgeous, great value bouquets.
Send Flowers Across The UK
Flower Delivery Across the UK