Manchester Flower Delivery
Home to the worker bee – a symbolic representation of the hard workers of Manchester during the industrial revolution – and a bustling city with a hive of activity, Manchester has been crowned the best city in the UK for bees. With over a quarter of a million worker bees living in the beehives at Manchester Cathedral alone, our fuzzy friends have helped pollinate thousands of flowers which are delivered by us straight to your doorstep.
Whether you're looking for a flower delivery in Manchester to celebrate your very own Queen Bee, wanting to send some birthday flowers as special as they are, or just fancy sending some sunshine by post, ordering flowers to be delivered in Manchester has never been easier. The best bit? All of our flowers and plants come with free delivery, so you can add some joy to your day whilst you are making theirs.
And with our flower delivery service in Manchester, you're joining us in our mission to help save the bees so we can continue to deliver fresh flower bouquets in and around Manchester. Happy bees, happy you, happy us.
Flower delivery in Manchester for every occasion
SEND FLOWERS FOR EVERY OCCASION
Seasonal Flowers Delivered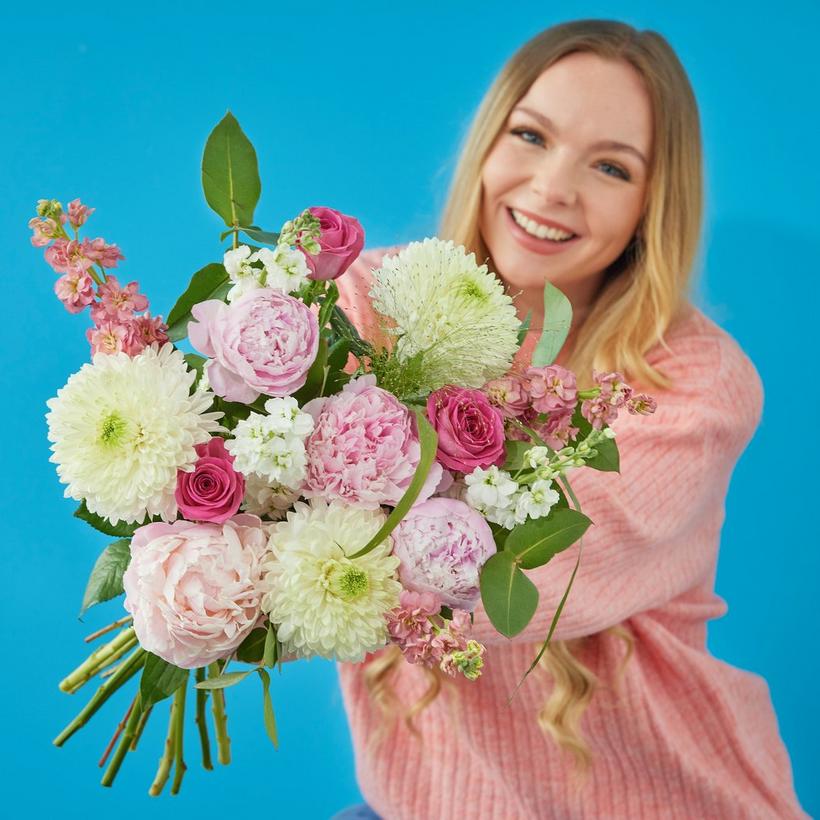 From fabulous pink peonies, to cheery yellow sunflowers and scented stocks, we've picked the best of the summer bunch. Send some summer sunshine by post with a fresh flower delivery.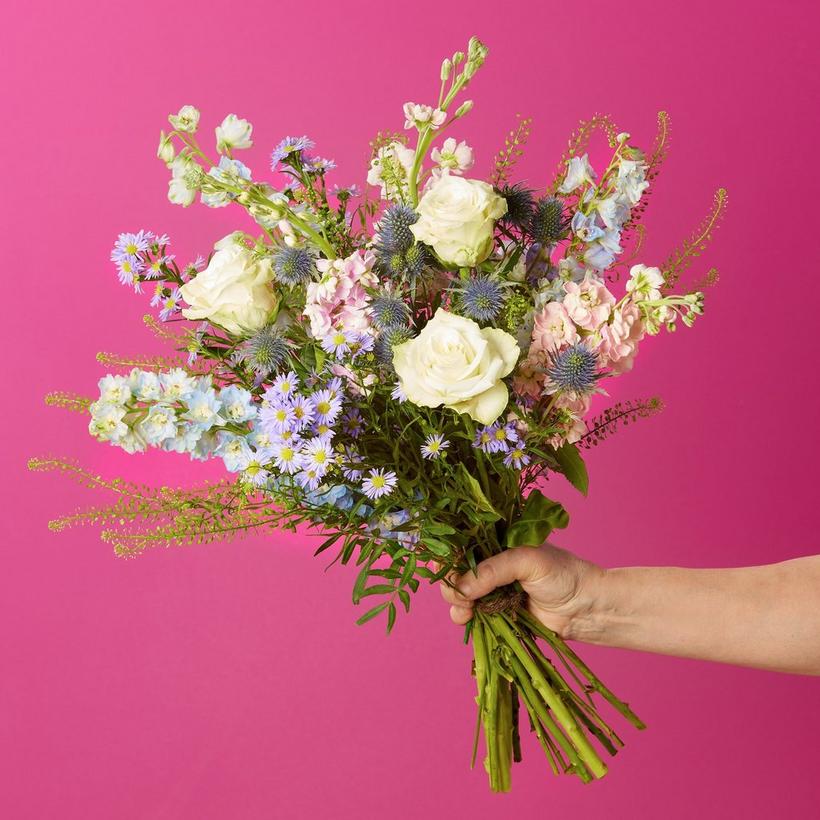 Cheap flower delivery in Manchester
We're the brand that give you more, without you having to pay a penny more! From free delivery across our whole range, to free chocolates and extra free stems on selected products, you can get a whole bunch more for your money with our great value flower bouquets.
Trust us to send flowers to Manchester
With the help of our fuzzy friends, we've been delivering smiles and happiness in the form of flowers for over 40 years – that's thousands of bouquets being delivered in and around Manchester each year. Whether you're ordering flowers online for delivery in Bolton, searching for a birthday flower delivery in Bury, want to brighten someone's day in Salford or send congratulations to your loved ones in Stockport, our flower delivery service is one of the best in Manchester. Don't believe us? We're rated great on Trustpilot.