FLOWER DELIVERY TO PUT A SMILE ON THEIR FACE
With free next day delivery across all of our flowers by post, to added extras and extra free stems, we're here to help put a smile on your face too.
Christmas Flowers And Gifts
SEND FLOWERS FOR EVERY OCCASION
FLOWERS DELIVERED ACROSS THE UK
Over the years, we have grown to be one of the UK's most loved brands to send flowers by post. We use only the freshest, seasonal flowers which are guaranteed to stay fresh for 7 days, and make sure we support our British growers where possible. From Jersey to John O'Groats, Manchester to Maidstone, London to Lands End, Birmingham to Bristol, we spread joy to all four corners of the UK with our flower delivery service.
We started out in Jersey - that little island between England and France. In 1981, some clever holidaymakers swapped sending postcards for sending carnations. 40 years on we've delivered over 12 million beautiful bunches - and smiles – to doorsteps across the UK and have become one of the best flower delivery services in the UK. From those big occasions not to be missed, to blooms to send just because, to fabulous flower bouquets for those last-minute surprises, send an online flower delivery today and spread a little happiness by post.
SEND FLOWERS STRAIGHT TO THEIR DOOR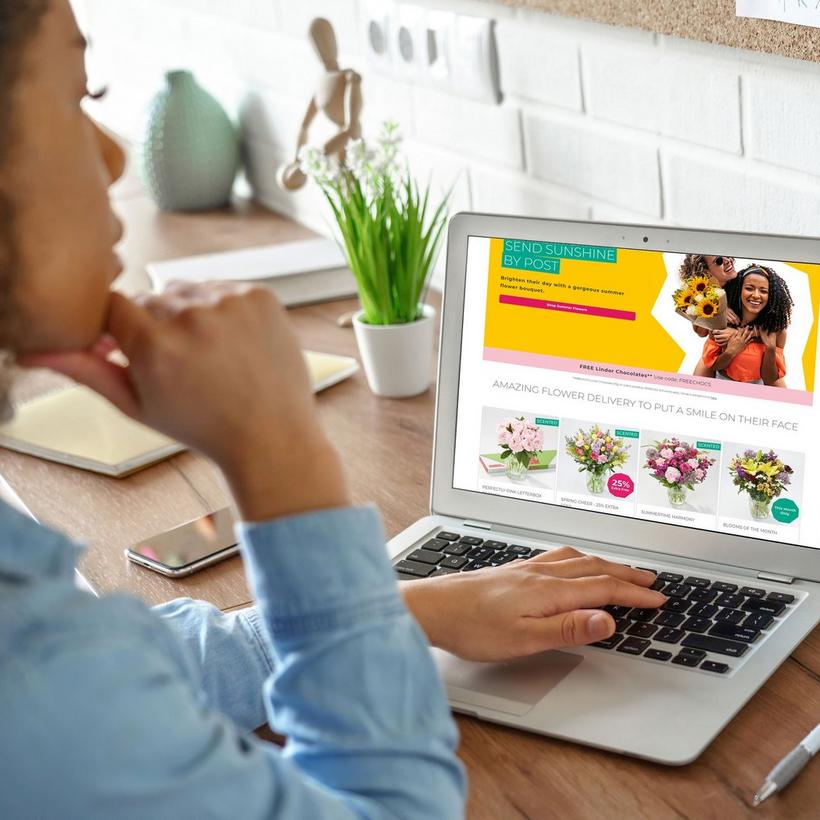 Looking to send flowers online? Our flower delivery is simple. Simply pick your bouquet, add your card message and they'll be delivered the very next day. Not only are our flower bouquets beautiful, but they are great value too - so you are guaranteed to get more petals for your pennies.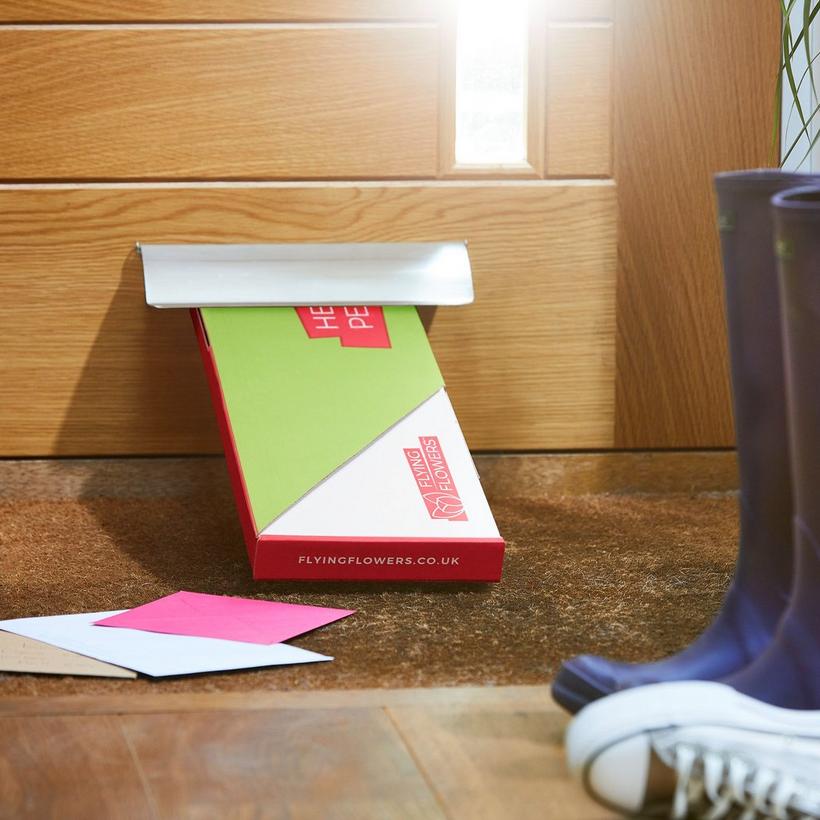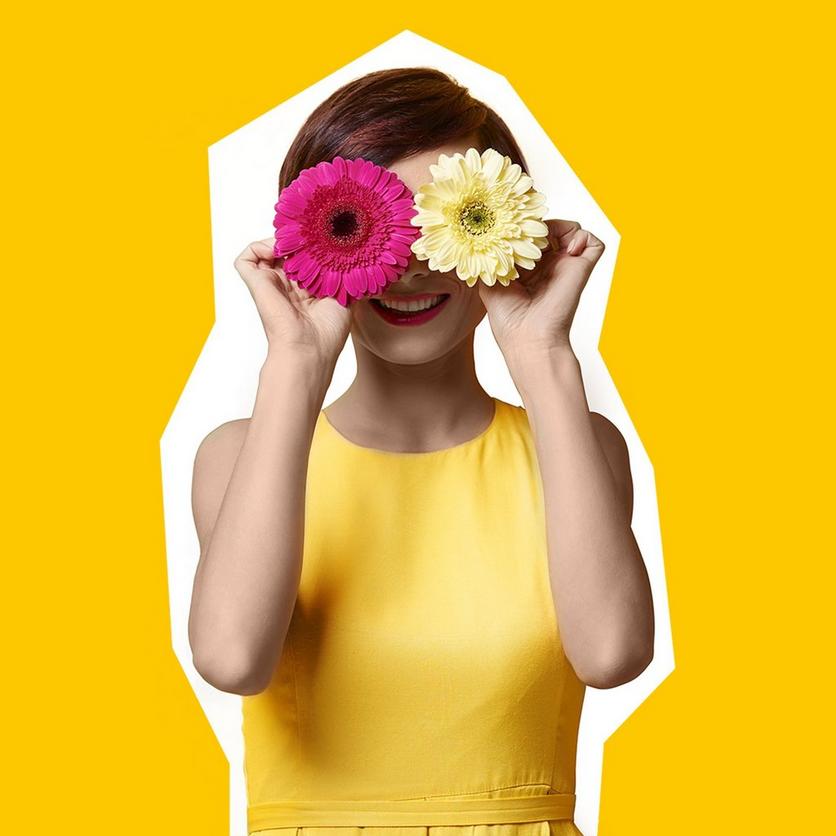 SPREAD SMILES AND HAPPINESS WITH FLYING FLOWERS
We're Flying Flowers, the happiest flower biz around. We're all about one thing: smiles. We want to spread joy and happiness as far as we can. How do we do that? Well, we're glad you asked. We make bunches for all, we support British growers and we back brilliant causes. What's not to love?