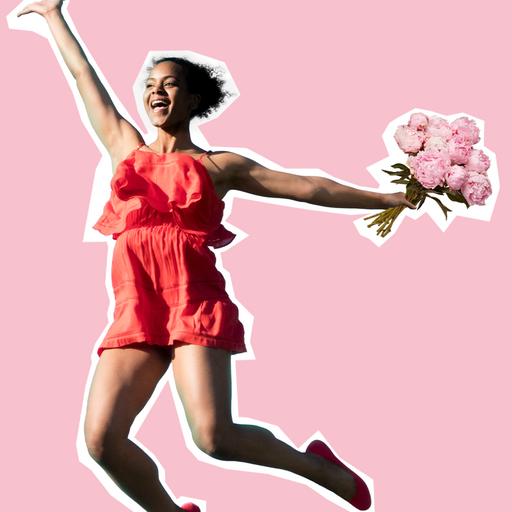 Peony wedding
flowers
10th December, 2023
10th December, 2023
Flowers are a chic way to brighten up any occasion – whether you're saying thanks to a friend or celebrating a special birthday. No event is more deserving of some blossoming beauties than your wedding. What better bunch to choose for your big day than a bouquet of peonies? With peonies symbolising love, joy, and good luck, add them to your wedding flowers to say "I do" to your perfect wedding day bouquet.
WHEN ARE PEONIES IN SEASON?
Peonies are only in season for a short time – from late April to mid-June. These springtime stunners are always a popular choice for wedding flowers, but the peony is also a bashful bloom, flowering for about a week before hiding again. This makes the peony perfect for a late spring or early summer wedding bouquet.
If you've got your heart set on peonies, but your special day is happening outside of prime peony season, don't panic. There are plenty of other flowers similar to peonies that will create the same effect so you can still carry the wedding flowers of your dreams.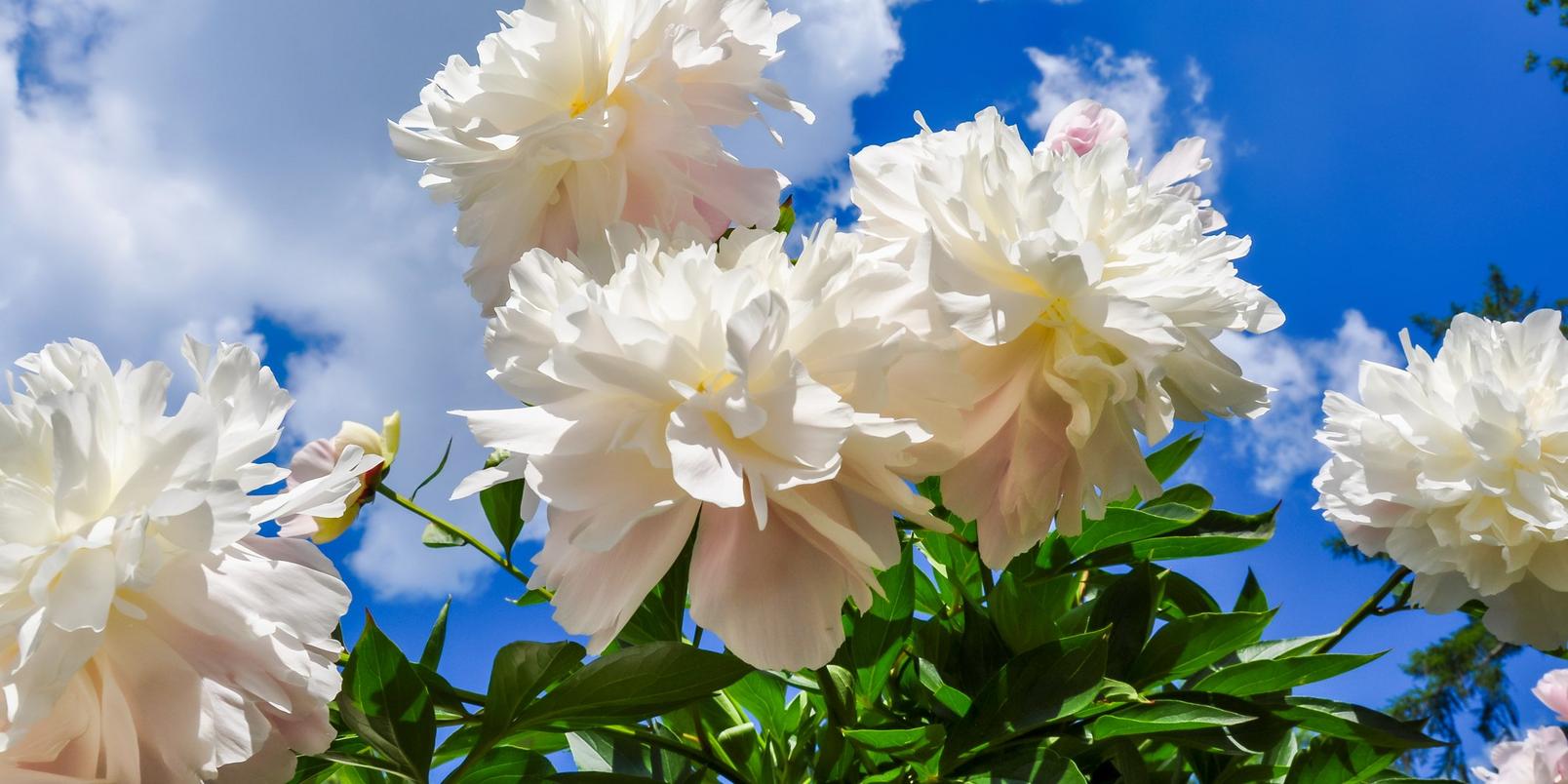 PEONY WEDDING BOUQUET
Peonies come in many stylish shades of pink, white, and red – the perfect colours to build your bridal bouquet around. Whether you want peonies to be the star of the show, or you want them to mingle with your other favourite flowers, there are plenty of ways to create a peony wedding bouquet that's unique to you.
Married to the idea of a white wedding? A bunch of pure white peonies will carry on the theme. Mix in some baby's breath, stephanotis, and daisies to add some natural texture to your bouquet, or add white roses, jasmine and hydrangeas for a more elegant bunch.
If you want your wedding to look pretty in pink, then peonies have the perfect petals for the job. Alongside some delicate cherry blossoms, blooming hibiscus, and bright tulips, the peonies will really pop and create a romantic arrangement to brighten your big day.
Nothing says romance like the colour red. To create your statement selection, complement your peonies with classic red roses and carnations. Chrysanthemums and marigolds can also add a playful touch to your bouquet.
Of course, if you're a peony purist, why not keep it simple? Pick peonies in a pastel pink, deep red, crisp white, or a mix of all three.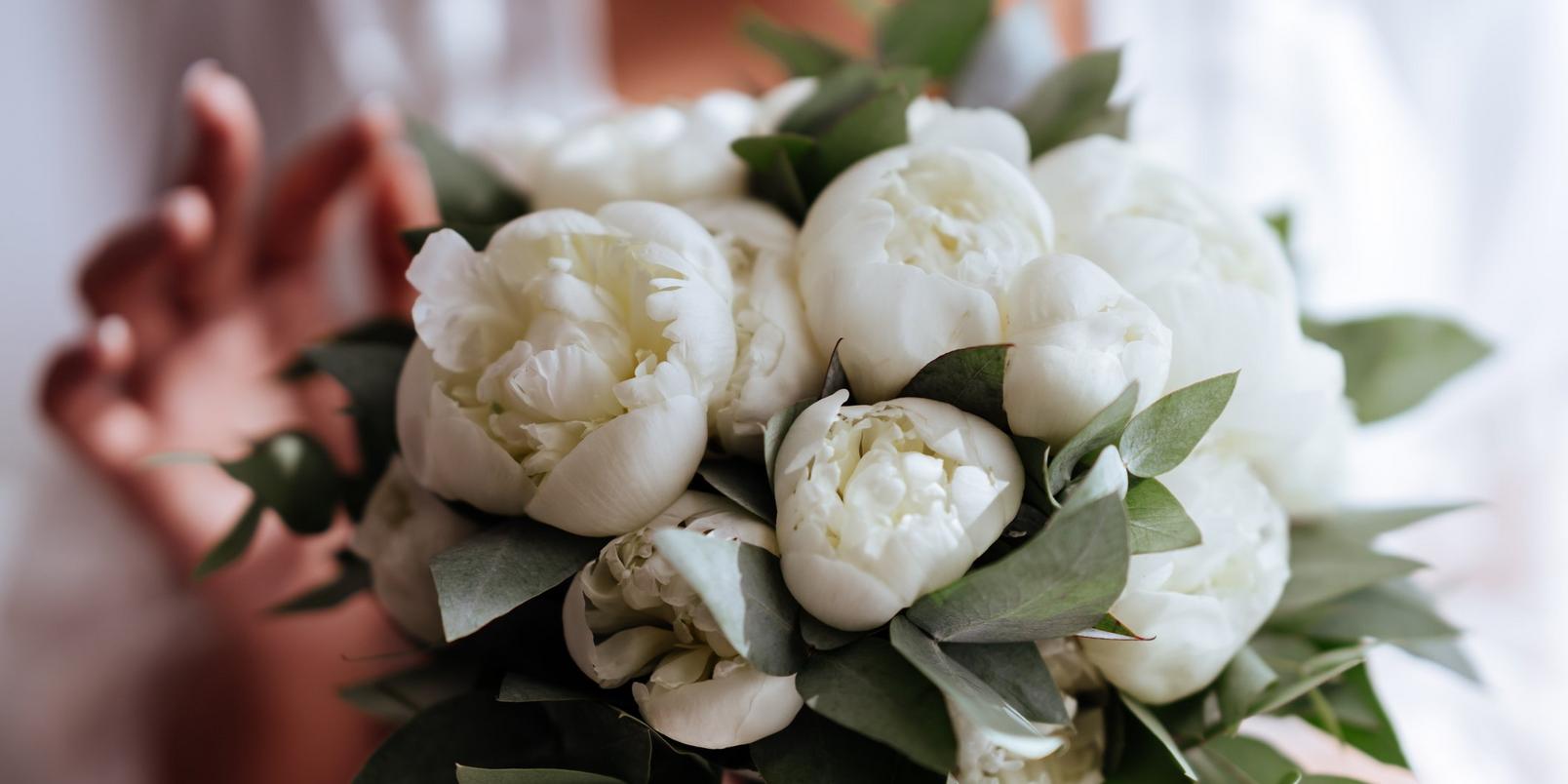 HOW TO USE PEONIES AT YOUR WEDDING
Peonies don't just have to be for your bouquet. From your hairdo to your table settings and venue decoration, there are many opportunities for you to include your favourite flower in your celebrations.
TABLE DECORATIONS
Whatever the theme of your wedding day, flowers are always welcome at the table. Make peonies a part of your centrepiece for a pop of pink or red against crisp white tablecloths. Show them off in crystal vases or as part of a multicoloured display. You could create floral centrepieces that are similar to your bouquet if you want to stick to your theme, or simply choose peonies that complement the colours of the setting.
Press their petals into seating cards, placemats, coasters, or even plates and glassware for something a bit different. They'll add a wow factor to the table and give your guests something else to compliment you about.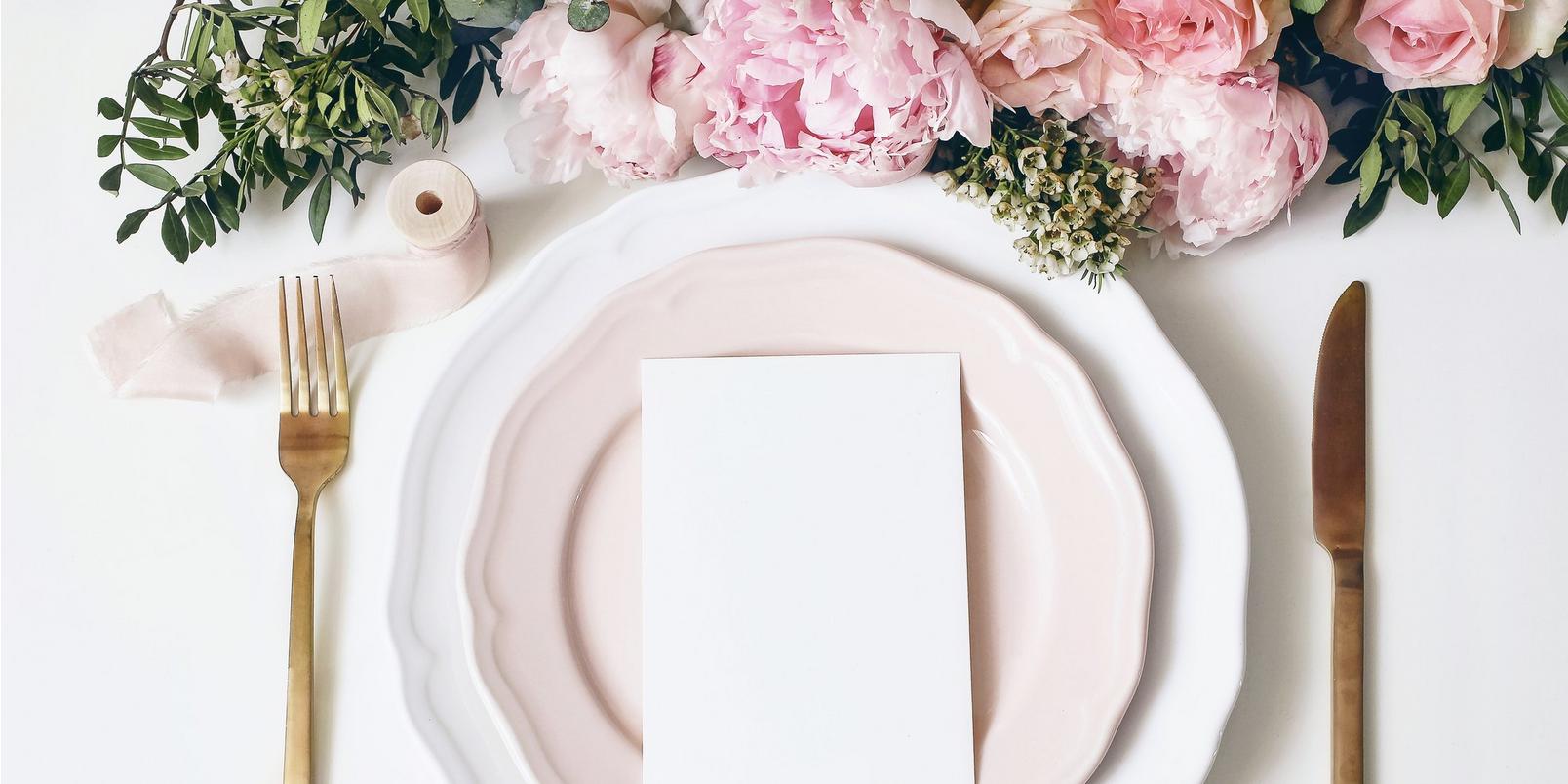 VENUE DECORATIONS
When it comes to florals, more is more. What better day to fill with beautiful sights and scents than the most romantic day of your life?
Have the flower girl and bridesmaids scatter peony petals down the aisle instead of rose petals for a pretty twist on a wedding tradition. Tie it all together with peonies in their hair for a blooming beautiful bridal party.
Don't forget to feature your favourite flower in your wedding photos. A flower arch is a fantastic talking point for your guests and creates a gorgeous backdrop for some special snaps of the day. Put a peony flower arch at the altar to celebrate the main event or have it at your venue so you and your loved ones can continue to admire it when the party is in full swing.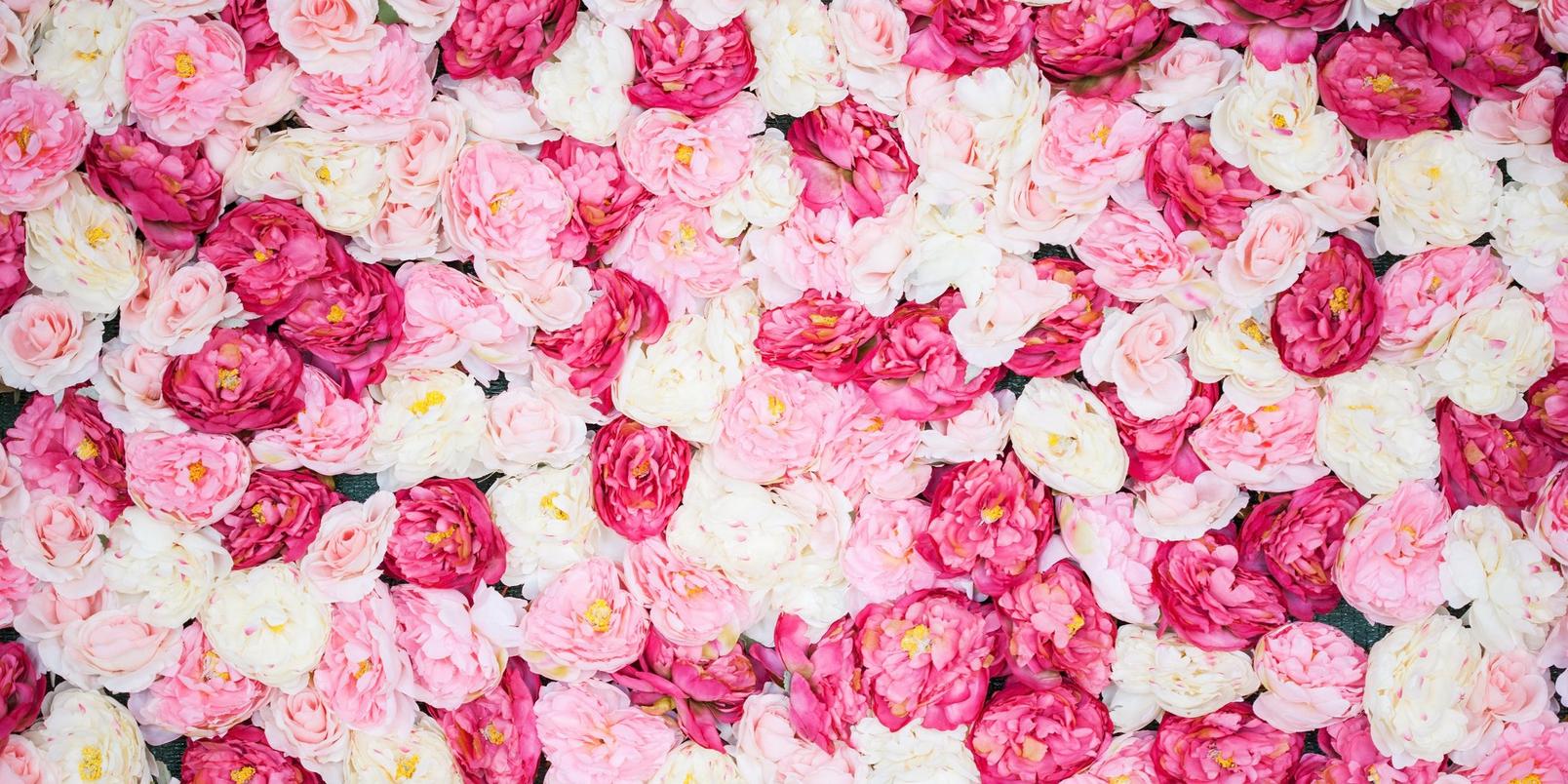 WEDDING CAKE
The best part of any wedding – the cake. Make it even better by adding a stunning topper made from your favourite flower. Turn your peonies into a beautiful wreath to crown your cake or have them peeking out from between each tier. The peony is easy to transform into a showstopping cake topper, and whatever colour icing you choose, you'll be able to find the perfect shade of peony to suit your style.
Make the peonies part of the cake for an extra tasty twist to your wedding cake. You can use peony water like rose water to enhance the flavour of the sponge, and you can even make a syrup with the leaves. The peony petals are perfectly edible and can be sugared and added as delicious decoration.
From the perfect bouquet to carry with you down the aisle to an ingredient in your wedding cake, it's no surprise that peonies are such popular wedding flowers. It's your wedding day, so why should you compromise? Peonies make the party. And, with so many ways to include peonies in your celebrations, it's easy to make your special day even more special.