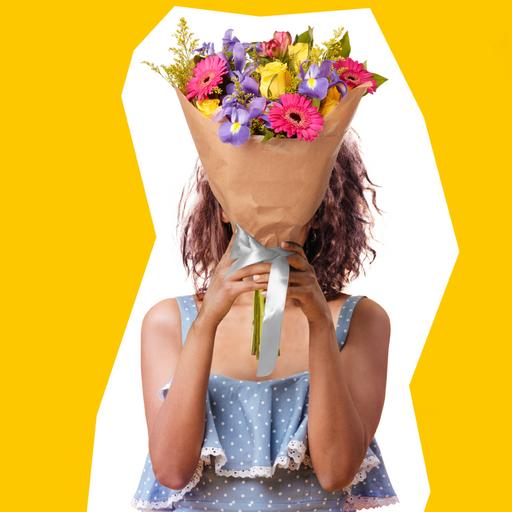 They've worked their socks off and hopefully managed to have a little fun along the way. But now their degree has ended. It's time to say well done and celebrate their graduation.
Whether they've done three, four, five or even six years, we think they deserve an extra special gift. After all, this is a big occasion that marks a huge achievement, you could say it's one of those milestones in life.
The world is now their oyster. Maybe they've got a new job lined up, or perhaps they're taking a break from everything and heading off on some adventures on a gap year. Whatever the next chapter delivers, we've got some great graduation gift ideas.

Ideas for graduation gifts
The hard work has paid off. Whether it's a graduation to celebrate the end of school or completion of a college or university course, they definitely deserve a gift that will bring a smile to their face. What could be better than a fabulous bouquet of flowers? You don't even have to wait for graduation day, send one of our bunches of happiness as soon as possible. Peonies are the perfect choice because these flowers symbolise prosperity and happiness, but often graduations fall outside of peony season. Instead, choose some flowers similar to peonies, such as pink roses, carnations and pink lilies – these ones are all about admiration, congratulations and prosperity. Or keep it simple with a cheerful sunflower bouquet – these are guaranteed to bring them joy.
Maybe you know someone who has finished their nursing qualification and is moving straight out of home into a new job. A lovely idea would be to get something like a yellow orchid houseplant, as these are often given as a way to congratulate someone. Not only does convey happiness, joy and strength but it will also brighten up their new home.
Want to bring them happiness for longer? Then gift one of our flower subscriptions or plant subscriptions – simply choose from 3, 6 or 12 months and they'll get joy delivered each month.
They say the way to the heart is through their stomach, so spoil them with a special meal at a restaurant they've been wanting to try for ages. Or treat them to a luxury food hamper which they can share with their friends for their very own celebration.

Graduation gifts for her
Has your daughter or niece finished her PhD? Then choose something that will make her feel like a queen with the ultimate pamper gift. Let's be honest, the pennies to spend at university are usually limited so she deserves a treat. Get yourself a lovely gift box and fill it with tissue paper, then all you have to do is fill to the brim with products she'll love – make them as luxurious as you can afford. You can even add in a voucher for a massage or a spa day for something extra special.
If she's heading out into the workplace you'll need to upgrade her student rucksack. Take inspiration from commuters with a luxury backpack or fabulous handbag - something big enough to fit in her laptop, notepad, water bottle and anything else she'll need.
Or for something she can cherish, go with a beautiful piece of jewellery. You could even get a heartfelt message engraved on the inside – what could be better.
Is she keen to continue learning? Then get her a kit which will get her started on a new craft or hobby, perfect for her to relax after work or at weekends.

Graduation gifts for him
Has your son wrapped up his master's or has your godson finished his degree? It's time to reward him with a present that gets him ready for work. Getting up on time might be a struggle after the university days, so make sure he's never late to the office with a new watch - you could even engrave the date of his graduation on the back or buy him a personalised leather pouch for him to keep it in.
A great idea is to get him an instant camera that he can use to document the next stage in his life. You can get some great retro-looking ones that he can take on his new adventures. This is a great gift for someone taking a gap year, they can document all the moments and then instantly print them out and share. Even better, why not finish the gift with a photo album so that he can gather those happy memories in one place.
Don't make looking smart a chore. Nothing beats the feeling of a wet shave, so get him started with the ultimate grooming kit. Get the full kit with a shaving brush and soap, razor and don't forget the after-shave balm.

Graduation messages
You've got the perfect gift and card for them. Now you need a heartfelt message that sums up everything you feel about them. Here are some ideas for graduation messages to write in a graduation card.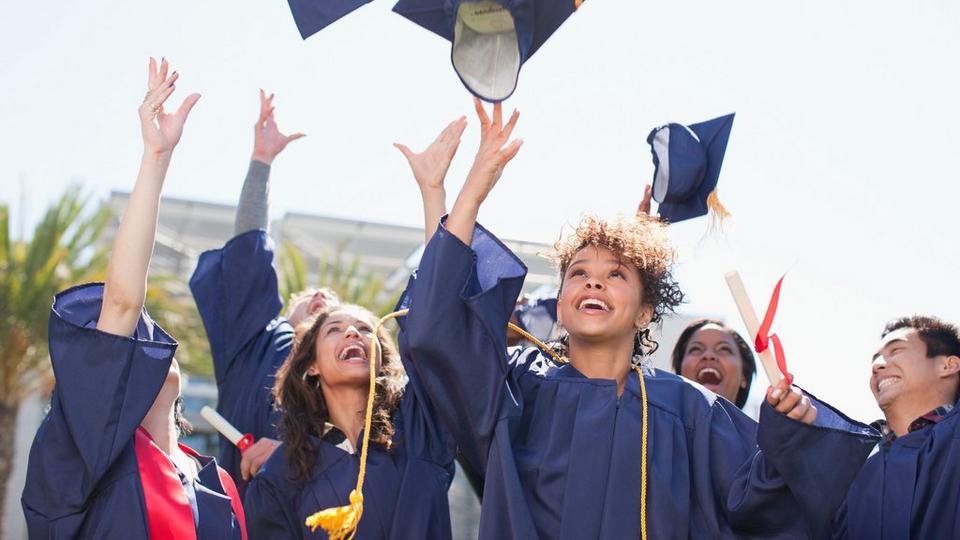 Every day since you were born we have been so proud of you. Today, on your graduation we are positively bursting with pride. You are an amazing person and we can't wait to see what the next adventures are in store for you.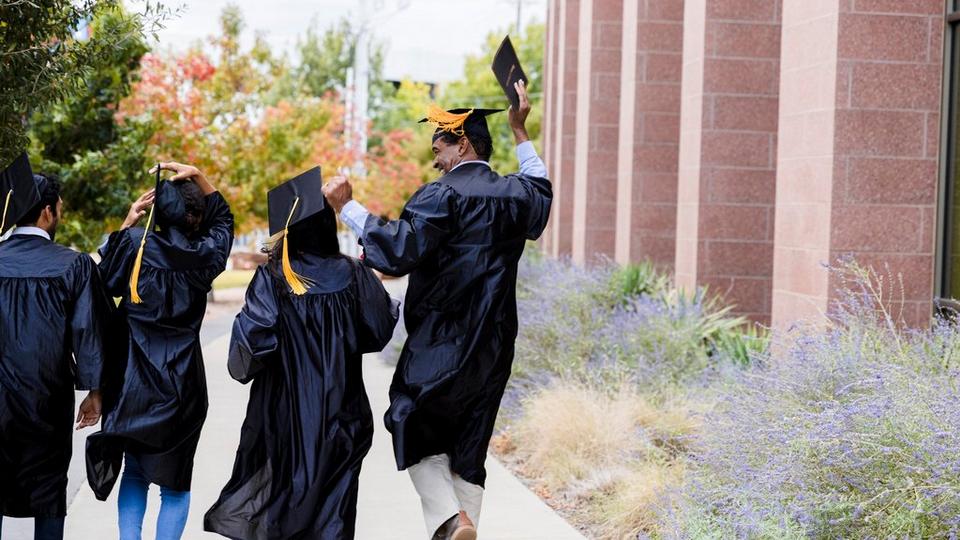 Today, as you celebrate your graduation remember all the happy memories from the past 3/4/5/6 years. Hold them in your heart and take them with you on your next amazing journey.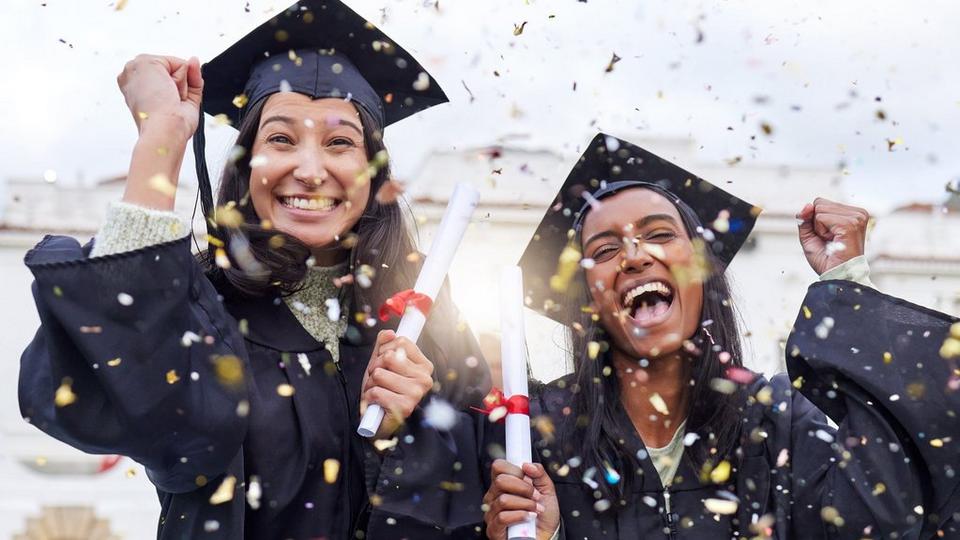 You've graduated. Now it's time to go into the world with all your learning and do something amazing. We are so proud of you, congratulations.
Congratulations on graduating from university. You have worked (and played) so hard over the years and you truly deserve this. Now it's time to go into the world and start the next chapter in your life!

Hold your head up high and feel proud of how far you have come. Let's get ready for the next big adventure. Congratulations on your graduation.

Your graduation marks the end of one journey. Now it's time to start the next. We can't wait to see all the exciting adventures you're going to have, congratulations on graduating.
It's time to celebrate their achievements and get them ready for the next step. Whatever graduation gift you choose, be sure to gift them a fabulous bunch of flowers or a plant which will add a big smile on their face on graduation day.