Knowing what to write on the message of your Christmas flowers or on a Christmas card can be difficult. Often, we have a lot of colleagues, friends and loved ones to send them to, but not a lot of time to send them. That's why we've put together a list of Merry Christmas wishes, messages, quotes and memories to help you make their holidays happy. Be it professional messages for a work colleague, a heartfelt message for your partner or a funny message for a lifelong friend, our Christmas messages page will help you to express the perfect sentiment this holiday season.
Christmas Wishes by Type:
Everything you need to give your message a personal touch.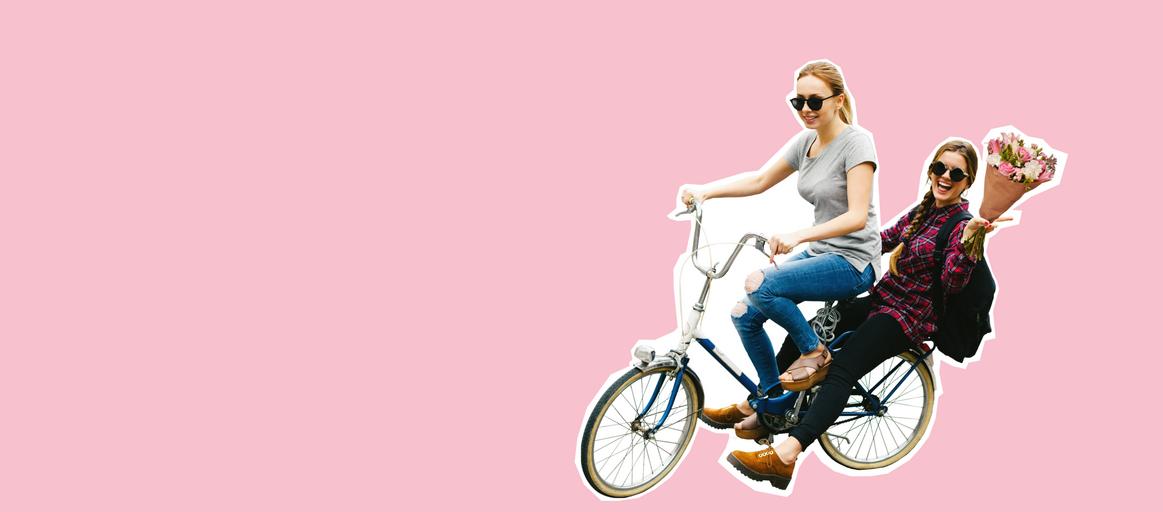 Christmas
Quotes
When you can't think of the words to express your own joy for Christmas, why not look towards the wisdom of others? Our team of elves have travelled the web gathering the best Christmas quotes for you to make use of.
"Peace on earth will come to stay, when we live Christmas everyday." - Helen Steiner Rice.
"I will honor Christmas in my heart, and try to keep it all the year." - Charles Dickens
"Christmas waves a magic wand over this world, and behold, everything is softer and more beautiful. " - Norman Vincent Peale
"The smells of Christmas are the smells of childhood." - Richard Paul Evans
"Christmas is a season not only of rejoicing but of reflection." - Winston Churchill
"Christmas is not as much about opening our presents as opening our hearts." - Janice Maeditere
One can never have enough socks," said Dumbledore. "Another Christmas has come and gone and I didn't get a single pair." - J.K Rowling, Harry Potter and the Philosopher's Stone
"Christmas Eve, a perfect night to express affection for your family, to forgive those who failed you, and to forget past mistakes." - Unknown
"Gifts of time and love are surely the basic ingredients of a truly merry Christmas." - Peg Bracken
"At Christmas, all roads lead home." - Marjorie Holmes
"Christmas isn't just a day, it's a frame of mind." - Valentine Davies, Miracle on 34th Street.
"May you never be too grown up to look to the skies on Christmas Eve." - Unknown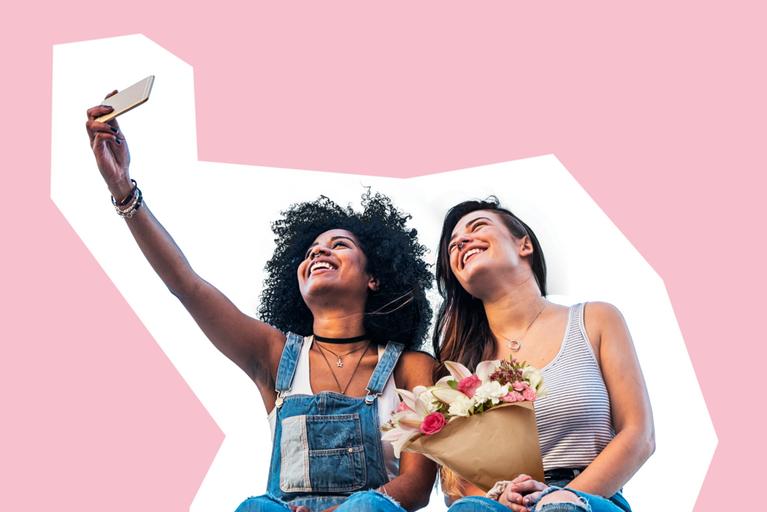 CHRISTMAS WISHES
FOR A FRIEND
The bond between close friends is one of life's greatest gifts, so what better time to be thankful for it than Christmas; the season of giving? These Christmas messages for close friends will help you let a friend know how important they are at this special time of year.
It wouldn't seem like Christmas if I didn't get in touch and send the season's greetings to the folks who mean so much.
Your friendship is the best Christmas gift I've ever gotten. Merry Christmas.
Best friends are awesome. Well, at least yours is. Merry Christmas from your bff!
This year I have been so grateful for your friendship — thank you for being such a wonderful part of my life.
There's no one I'd rather party and deck the halls with than you!
Christmas comes but once a year and thanks to friends like you I'm full of cheer!
With you as my friend, I feel like every day is Christmas.
You put the happy in my holidays and the merry in my Christmas.
Our friendship is like a snowflake — beautiful in its own unique way.
Friends can be counted on, trusted, and admired. Not to mention wished a Merry Christmas!
The true meaning of Christmas is remembering special people like you.
All my favourite Christmas memories include you.
Merry Christmas to my best friend! Santa knew just what I wanted when he brought you into my life.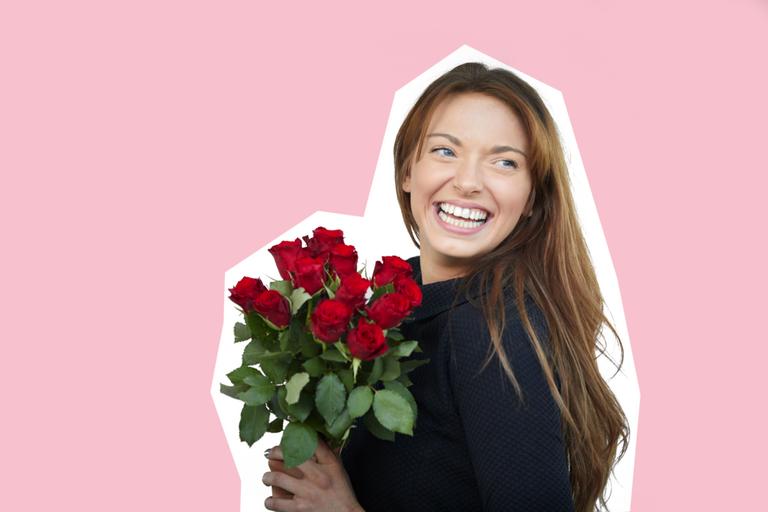 ROMANTIC
CHRISTMAS WISHES
Snow falling softly on the ground, lights twinkling on the Christmas tree and mistletoe hanging above the door. Christmas is undoubtedly a romantic time for couples both old and new. But when giving a romantic Christmas present like flowers how do you express those feelings? These romantic Christmas messages should help you show them you care this Christmas.
I love you even more than I love Christmas.
You are the angel atop my Christmas tree.
Can I have your picture so I can show Santa what I want for Christmas?
A boyfriend/girlfriend like you is a Christmas wish-come-true!
Our family, our love, our life — what more could I want for Christmas?
I fa la la la love you!
Merry Christmas to the person who makes me feel merry and bright every day. I love you.
You're in my heart this Christmas and always.
You bring joy to my world all year long!
You're at the top of my "nice" list.
Just when I thought I couldn't love Christmas more, I get to spend it with you.
All I want for Christmas is you.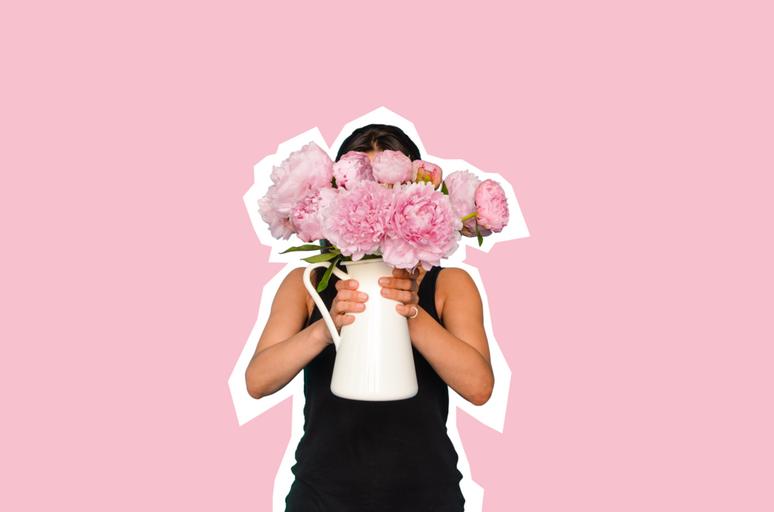 SENTIMENTAL CHRISTMAS
CARD MESSAGES
Christmas can be a hard time for many people so it's important to let them know a friend or family member is there for them. Why not include one of these sentimental christmas messages with your card, flowers or gift?
I hope your Christmas is half as wonderful as you are…
Wishing you the most important things in life; health, peace, love & happiness. Merry Christmas…
It's not what's under the tree that matters, it's the people who gather around it.
Christmas is all about celebrating the people we care about most…and no one means more to me than you.
Knowing people like you makes this special time of year even brighter.
Christmas is not about the gifts we receive, but the love we give in return.
Just as the snow falls, I hope everything you want from life falls into place as well. Merry Christmas…
Although we may be far apart, you'll always be in my heart at Christmas.
It's all too easy to get caught up in the business of Christmas but know that I will always have a moment for you.
If we all loved each day as though it were Christmas the world would be a brighter place.
I don't want much for Christmas. I just want the person reading this to feel happy, healthy and loved!
You could give me no better present than the memories of our past and the prospects of our future.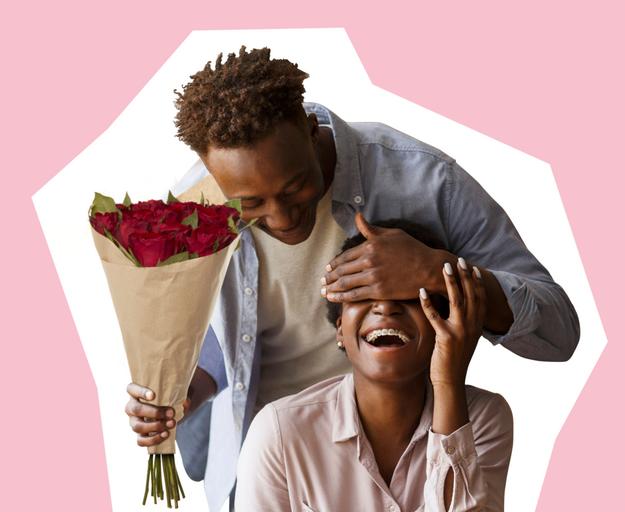 FUNNY CHRISTMAS
MESSAGES
Christmas is a time to reflect, relax and most importantly have fun. These funny Christmas messages are guaranteed to put a smile on even the grinchiest of your friends.
I wanted to send you something sexy but Santa told me to get out of the sleigh.
Card messages aren't my thing. Merry Christmas…
Being related to me is really the only gift you need. Merry Christmas…
For Christmas, I wanted to give you something funny & charming, but then I remember you already have me in your life so I got you…
Christmas is cancelled. Somebody told Santa you'd been good this year and he died laughing.
They say the best gifts come from the heart … but cash and gift cards do wonders too!
Merry Christmas ya filthy animal.
I wish you a white Christmas! But if your white wine runs out, drink the red...
Forget about the past, you can't change it. Forget about the future, you can't predict it. Forget about the present – I didn't get you one.
Merry Christmas to the family member I'm least ashamed to be related to.
Time to get into the holiday spirit... gin, vodka, whisky...
Whoever said "All is Calm" has never been to our house around Christmas.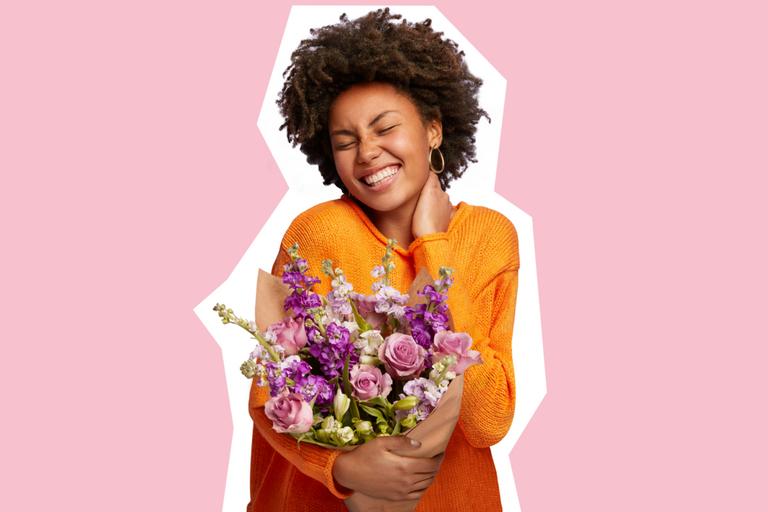 CHRISTMAS
MESSAGES
FOR COLLEAGUES
The balance of respect and celebration required when sending a christmas wish to a colleague, customer or client can be difficult. Sending a Christmas gift needs to have a sentiment behind it, but at the same time it's important to not appear too friendly. These professional Christmas messages should help inspire you to find the perfect tone.
Merry Christmas from our work family to your home family.
Merry Christmas and may your life be filled with peace, laughter, love, happiness and goodwill.
Wishing you a Merry Christmas and a successful new year!
Thanks for being such an important part of our team. Hope you have a great Christmas and New Year!
Wishing you Merry Christmas. Here's to another year of fantastic opportunities, achievements and growth!
While it's true our relationship is professional, know that this isn't a business message. It is our personal wish that you spend some quality time away with friends & family and have the most wonderful Christmas!
The people you work with really make a job rewarding. The best thing about my job is working with you. Merry Christmas!
Working with you every day makes my workday less like work and more like fun, thank you and have a wonderful Christmas!
Doing business with you is a real pleasure. Hope you have a wonderful Christmas.
Your hard work has made all our lives easier this year. Enjoy your time off and have a Merry Christmas!
Thanks for all your hard/excellent work. Have a great Christmas!
Here at [company/team name] we are wishing you nothing but fulfilment and happiness this holiday season! Merry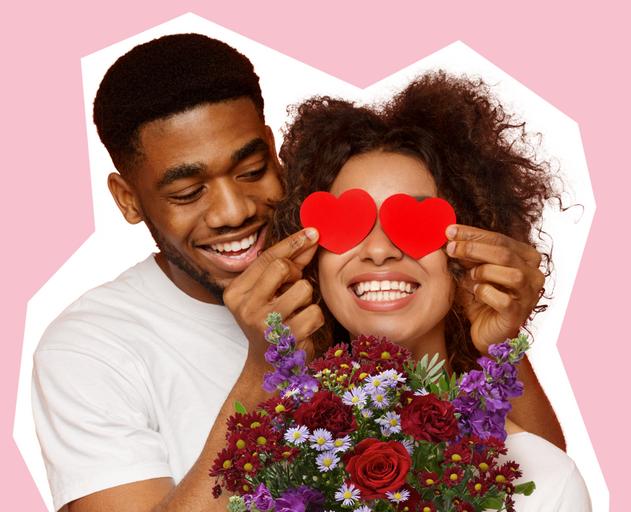 NOSTALGIC
CHRISTMAS
MESSAGES
A little Christmas nostalgia can be a great way to add a personal touch to one of your Christmas messages. We've put together a list of Christmas Number Ones dating back 65 years as well as a list of the top toys on everyone's Christmas letter to Santa. Why not remind your brother or sister about the toys you couldn't wait to open or include a reference to your friends about that number one song you both just couldn't get out of your heads?
Christmas Number Ones
1952 Here In My Heart - Al Martino
1953 Answer Me - Frankie Laine
1954 Let's Have Another Party - Winifred Atwell
1955 Christmas Alphabet - Dickie Valentine
1956 Just Walkin' In The Rain - Johnnie Ray
1957 Mary's Boy Child - Harry Belafonte
1958 It's Only Make Believe - Conway Twitty
1959 What Do You Want To Make Those Eyes At Me For? - Emile Ford & The Checkmates
1960 I Love You - Cliff Richard & The Shadows
1961 Moon River - Danny Williams
1962 Return To Sender - Elvis Presley
1963 I Want To Hold Your Hand - The Beatles
1964 I Feel Fine - The Beatles
1965 Day Tripper/We Can Work It Out - The Beatles
1966 Green, Green Grass Of Home - Tom Jones
1967 Hello, Goodbye - The Beatles
1968 Lily The Pink - The Scaffold
1969 Two Little Boys - Rolf Harris
1970 I Hear You Knocking - Dave Edmunds
1971 Ernie (The Fastest Milkman In The West) - Benny Hill
1972 Long Haired Lover From Liverpool - Jimmy Osmond
1973 Merry Xmas Everybody - Slade
1974 Lonely This Christmas - Mud
1975 Bohemian Rhapsody - Queen
1976 When A Child Is Born (Soleado) - Johnny Mathis
1977 Mull Of Kintyre/Girls' School - Wings
1978 Mary's Boy Child – Oh My Lord - Boney M
1979 Another Brick In The Wall (Part 2) - Pink Floyd
1980 There's No One Quite Like Grandma - St Winifred's School Choir
1981 Don't You Want Me - The Human League
1982 Save Your Love - Renée And Renato
1983 Only You - The Flying Pickets
1984 Do They Know It's Christmas? - Band Aid
1985 Merry Christmas Everyone - Shakin' Stevens
1986 Reet Petite - Jackie Wilson
1987 Always On My Mind - Pet Shop Boys
1988 Mistletoe And Wine - Cliff Richard
1989 Do They Know It's Christmas? - Band Aid II
1990 Saviour's Day - Cliff Richard
1991 Bohemian Rhapsody/These Are The Days Of Our Lives - Queen
1992 I Will Always Love You - Whitney Houston
1993 Mr Blobby - Mr Blobby
1994 Stay Another Day - East 17
1995 Earth Song - Michael Jackson
1996 2 Become 1 - Spice Girls
1997 Too Much - Spice Girls
1998 Goodbye - Spice Girls
1999 I Have A Dream/Seasons In The Sun - Westlife
2000 Can We Fix It? - Bob The Builder
2001 Somethin' Stupid - Robbie Williams & Nicole Kidman
2002 Sound Of The Underground - Girls Aloud
2003 Mad World - Michael Andrews & Gary Jules
2004 Do They Know It's Christmas? - Band Aid 20
2005 That's My Goal - Shayne Ward
2006 A Moment Like This - Leona Lewis
2007 When You Believe - Leon Jackson
2008 Hallelujah - Alexandra Burke
2009 Killing In The Name - Rage Against The Machine
2010 When We Collide - Matt Cardle
2011 Wherever You Are - Military Wives With Gareth Malone
2012 He Ain't Heavy, He's My Brother - The Justice Collective
2013 Skyscraper - Sam Bailey
2014 Something I Need - Ben Haenow
2015 A Bridge Over You - The Lewisham & Greenwich NHS Choir
2016 Rockabye - Clean Bandit
2017 Perfect - Ed Sheeran
Top Christmas Toys
1965 James Bond Aston Martin Die-Cast Car
1966 Action Man
1967 Spirograph
1968 Sindy
1969 Hot Wheels
1970 Nerf Ball
1971 Katie Kopykat Writing Doll
1972 Plasticraft Modelling Kits
1973 Mastermind Board Game
1974 Dungeons & Dragons
1975 Othello
1976 Peter Powell (Kite)
1977 Playmobil Playpeople
1978 Combine Harvester
1979 Strawberry Shortcake
1980 Rubik's Cube
1981 Lego
1982 Stompers Truck
1983 Care Bears
1984 Masters Of The Universe
1985 Transformers (Optimus Prime)
1986 Teddy Ruxpin
1987 Sylvanian Families
1988 Ghostbusters Proton Pack
1989 Batman Batmobile
1990 Teenage Mutant Ninja Turtles (TMNT)
1991 Nintendo Game Boy
1992 WWF Wrestlers
1993 Thunderbirds Tracy Island
1994 Power Rangers
1995 Pogs
1996 Barbie
1997 Teletubbies
1998 Furby
1999 Who Wants To Be A Millionaire?
2000 Teksta
2001 Bionicles (Lego)
2002 Bratz
2003 Beyblades
2004 Robosapien
2005 Tamagotchi Connexion
2006 Doctor Who Cyberman Mask
2007 In The Night Garden Blanket Time Iggle Piggle
2008 Ben 10 Action Figures
2009 Go Go Hamsters
2010 Jet Pack Buzz Lightyear
2011 Leappad Explorer
2012 Skylanders Giants
2013 Furby
2014 Disney Frozen Snow Glow Elsa
2015 A Bridge Over You
2016 Hatchimals
2017 L.O.L Surprise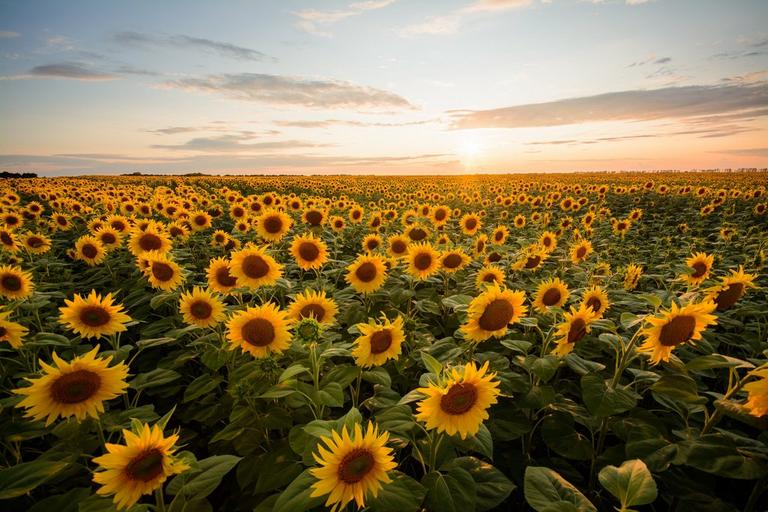 CHRISTMAS
AROUND THE WORLD
While not every country celebrates the religious aspects of Christmas, people all across the world revel in the holiday spirit. Why not wish a friend 'Merry Christmas' in their native language or use these greetings to remind a loved one of a Christmas holiday abroad?
Make it the happiest Christmas yet
From traditional Christmas flowers to ruby red poinsettias, find the perfect gift to send with your heartfelt Christmas messages & wishes.