Summer Plants
Make summer last longer with our range of gorgeous summer plants which are perfect for bringing the sunshine inside. Whether it's a cute planter or luscious green houseplant, it'll make their day a whole lot brighter. And with free delivery you'll feel sunny too.
Summer Plants & Flowers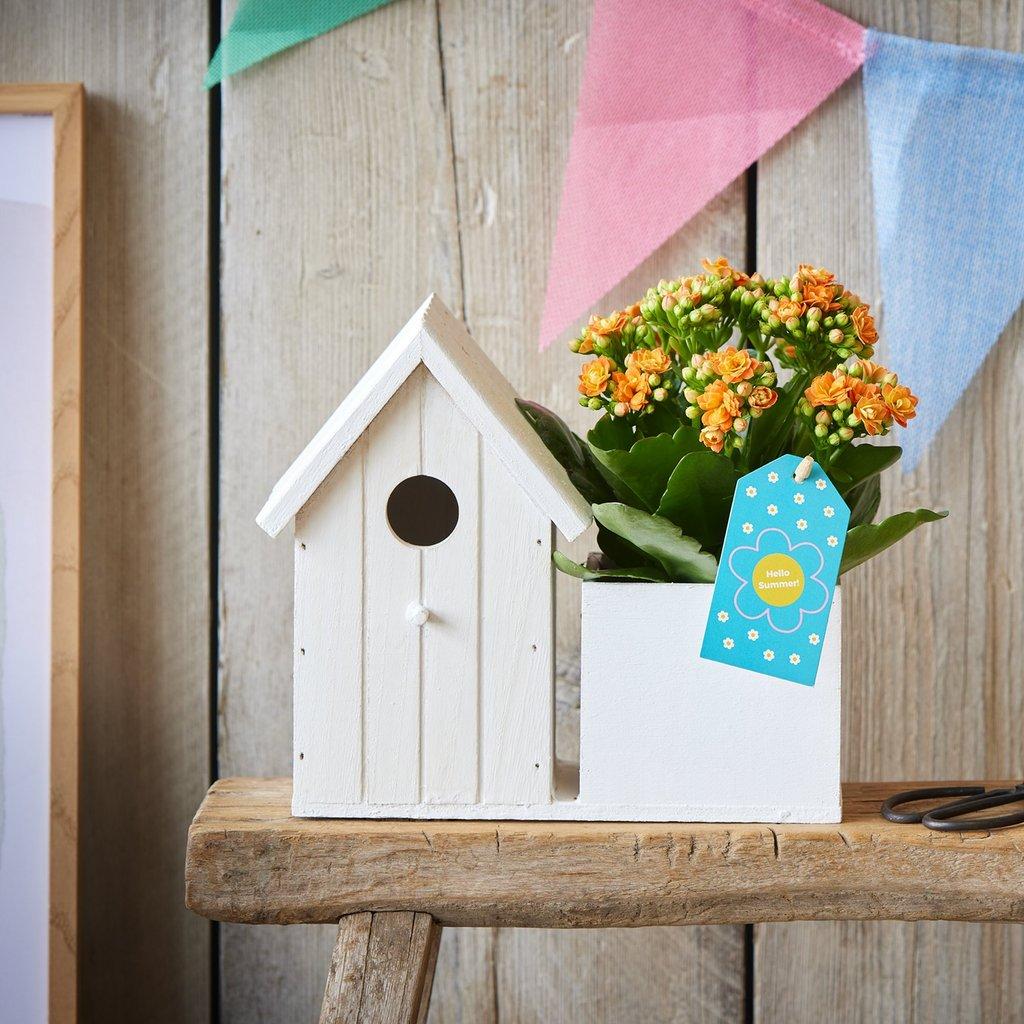 Summer Plant Delivery
Bring the summer sunshine indoors with our collection summer flowering plants.
FREE next day delivery
Arrives in bud, just give it a little drink on arrival
Guaranteed smiles
Send a summer plant
Why buy summer plants online? Because it's easy! You can send a gorgeous summer plant across the UK, with zero faff. We'll take the sunshine right to their door and won't even charge for delivery.
Plants really are the gifts that keep on giving, and summer plants are no exception. They're just the thing for getting a little summer sun whatever the weather. Plus lots of ours come with gorgeous pots and planters they can use again and again.
Whether you're sending a surprise birthday gift, celebrating a new arrival or looking to treat yourself to a new plant-pal, our summer plants are guaranteed to put a smile on anyone's face, whatever the occasion.
Summer flowering plants
After a summer flowering plant? Our bright orange kalanchoe plant is summer in a pot, or our fragrant lavender tin is not only the perfect way to add a fresh, summer scent to their home, but can be replanted in their garden to attract the bees! If you're looking for a houseplant to add a touch of green to your space, our snazzy snake plant might just be the plant-pal you've been waiting for. Not sure on which plant is best? We've got you covered with our ultimate indoor plants guide.
Summer plants UK
Our summer plants are available for free next day delivery, delivered in one of our bright and beautiful boxes. Just like our flowers, our plants are delivered in bud so they're fabulously fresh when they arrive.
Fancy adding some sunshine to their home all year round? Treat them to our monthly plant subscription box! Choose from 3 months, 6 months or a year of plants delivered and they'll get a fresh flowering house plant arriving on their doorstep each month.
Summer Plant Inspiration