Christmas Hampers
Our 2023 Christmas hampers will soon be available to order. Spread glad tidings and joy with our range of Christmas hampers bursting with festive treats. We've rounded up some of the best Christmas food hampers for an indulgent feast, so you can send them a very merry celebration.
All Christmas Gifting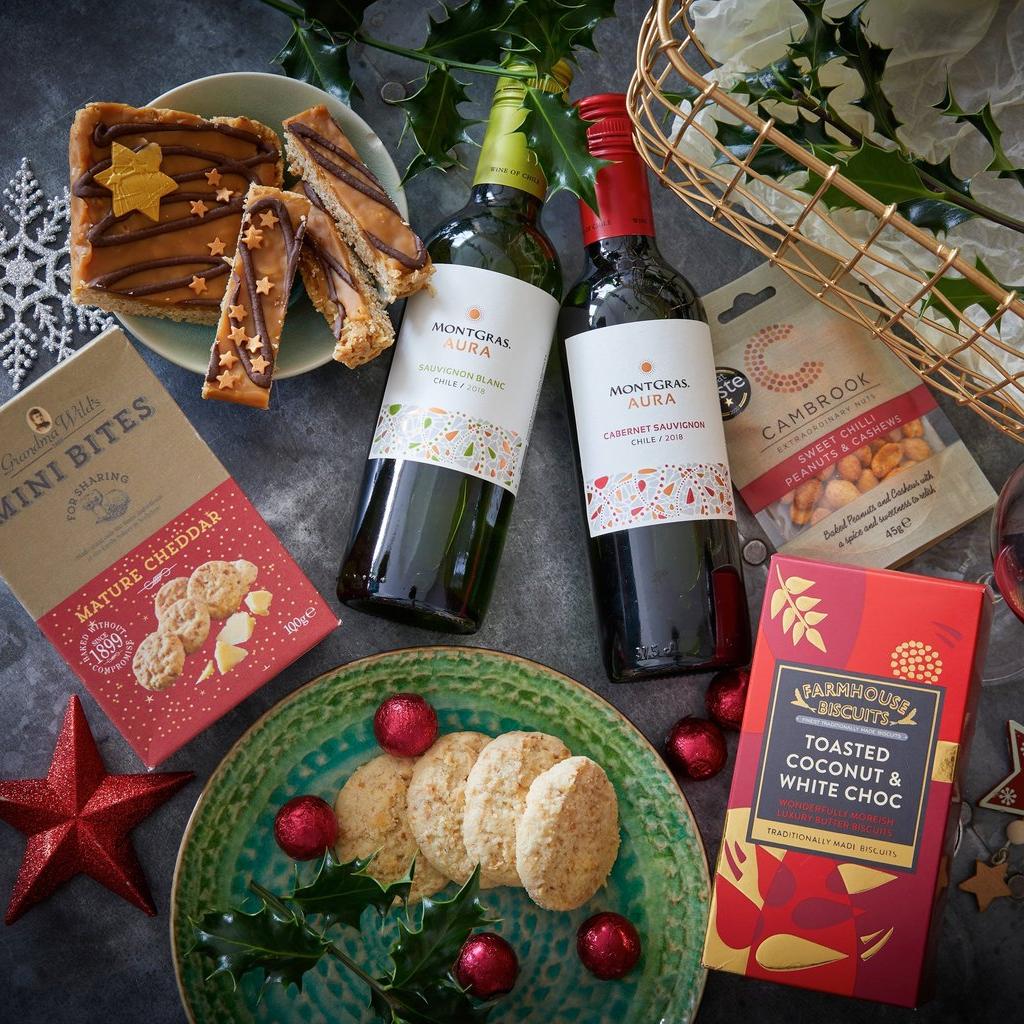 Christmas Hampers UK
Looking for a hamper for Christmas? Look no further. From luxury food hampers, to drinks hampers to give their celebration that ✨extra sparkle✨, we've got you covered with our 2023 Christmas gift hampers. And to add sparkle to your day, our Christmas hampers come with free delivery* across the UK.
Christmas hampers for all tastes and budgets
Who doesn't love a treat or two (or three or four) at Christmas? Good thing our delicious Christmas food hampers are bursting with them! From mouthwatering cheese and biscuits, to mulled wine and festive sweets, there's something for everyone in among these goodies.
What are the best hampers for Christmas?
Whether you're looking to spoil the in-laws, treat a friend or just wanting to spread some festive cheer to your neighbours, Christmas hampers are the perfect gift. We love Christmas food hampers bursting with traditional festive treats, like spiced panettone, mulled wine and buttery mince pies - perfect for those days in between Christmas and New Year. If you're looking for something a little bit different or fancy making your own, we've rounded up our favourite Christmas hampers, guaranteed to spread tidings of comfort and joy.
How are Christmas hampers delivered?
All of our Christmas hampers are delivered for free by our chosen delivery partner. Just be sure to order your Christmas hampers by Thursday 23rd December 2023 so they can be delivered before the big day (or perhaps for the night before, Santa does need his mince pie!).
Christmas Gifting