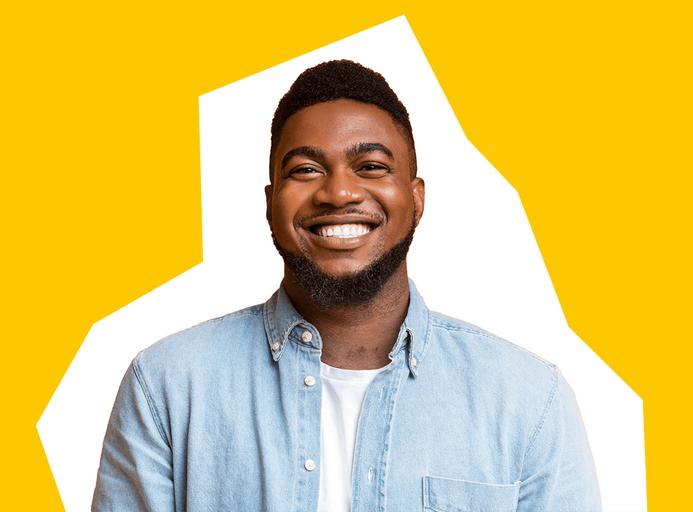 The Best Gifts
for Every
Occasion
We all like giving and receiving gifts, right? Of course we do!
However, the pressure to find the perfect gift can take a little bit of the shine out of the experience. Having some ideas in mind before you head to the shops can help ease the stress and leave you buzzing at the thought of how excited your loved one will be when they open their present.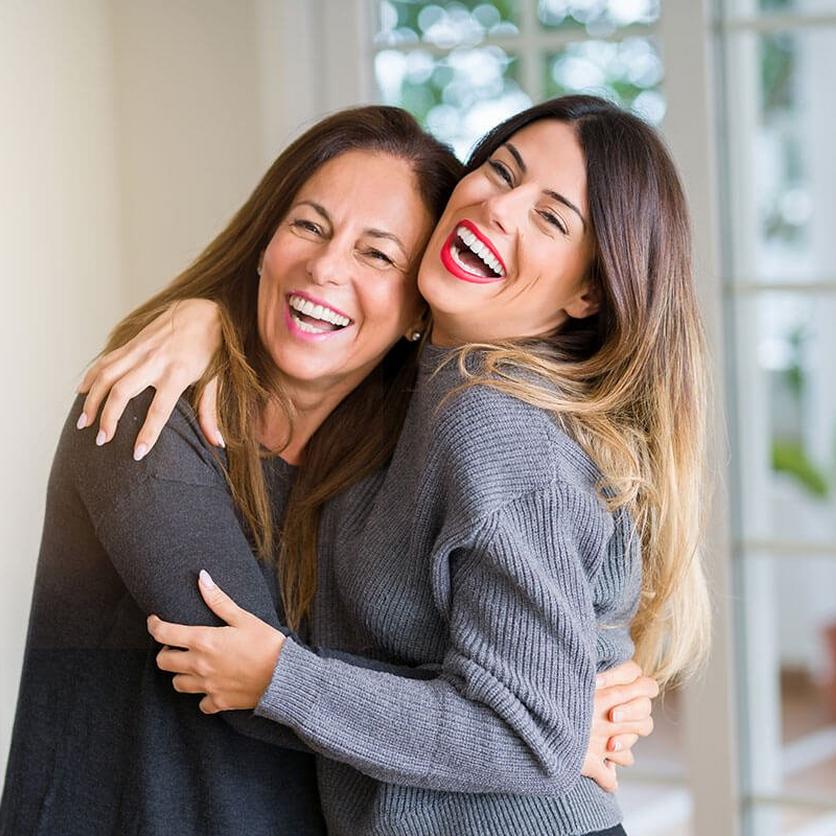 Gifts for mum
Every mum deserves to know how loved and appreciated they are. So, choosing a gift that acknowledges all the hard work they do for you and others in the family is essential. A beautiful handmade scrapbook filled with photographs, drawings and memories makes a super-thoughtful gift for any occasion. Decorate with stamps, stickers and her favourite pressed flowers for an extra personal touch.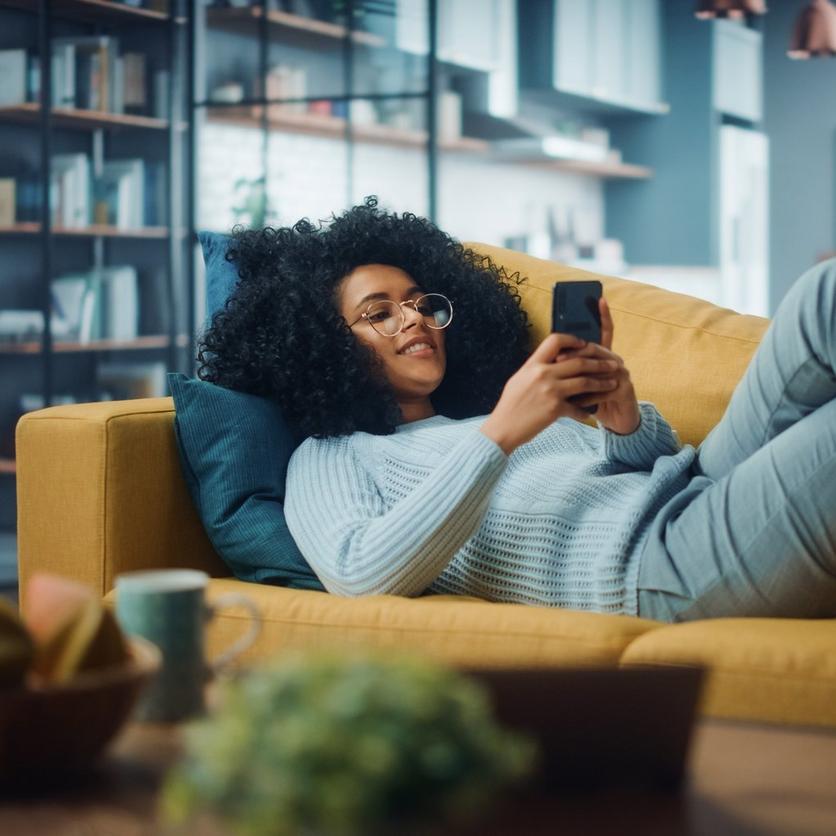 Gifts for daughter
Your daughter and all her friends like to document every moment of their lives – if it's not on social media, it didn't really happen, right? Sometimes, though, we want to treasure those memories close at hand. A mini wireless printer than can be linked to a smartphone lets your daughter print her favourite selfies on the go.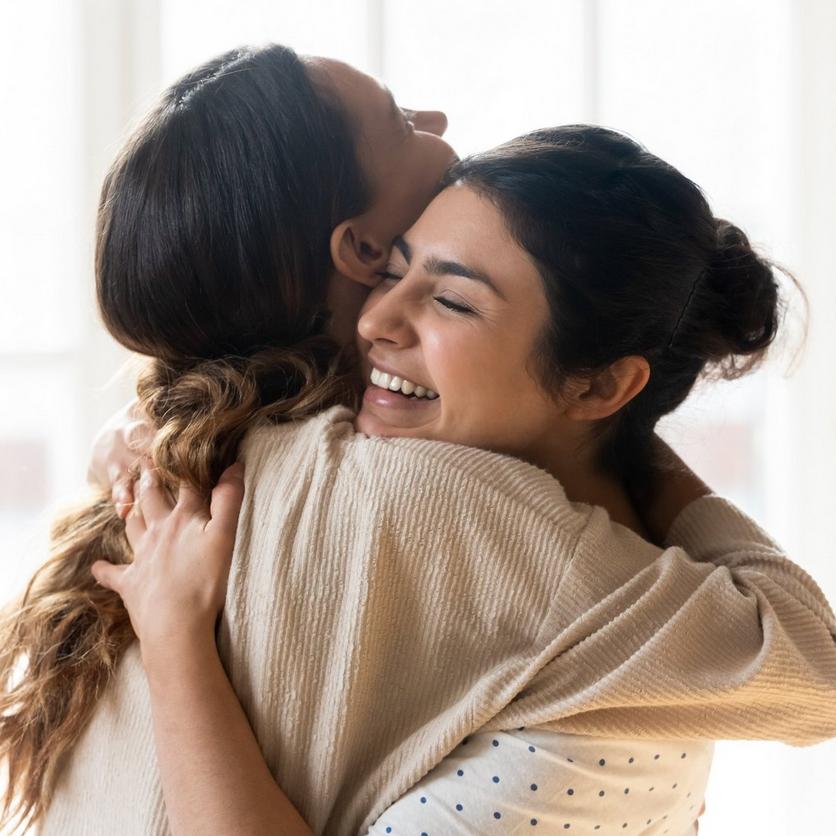 Gifts for sister
Every time siblings get together is a cause for celebration, so bring round some fancy pink gin and make some G&Ts while you put the world to rights. Looking for something she can keep? Whether it's a milestone birthday, her wedding day or you're welcoming a new arrival into the family, treat your sis to an engraved necklace or personalised print to commemorate this magical moment.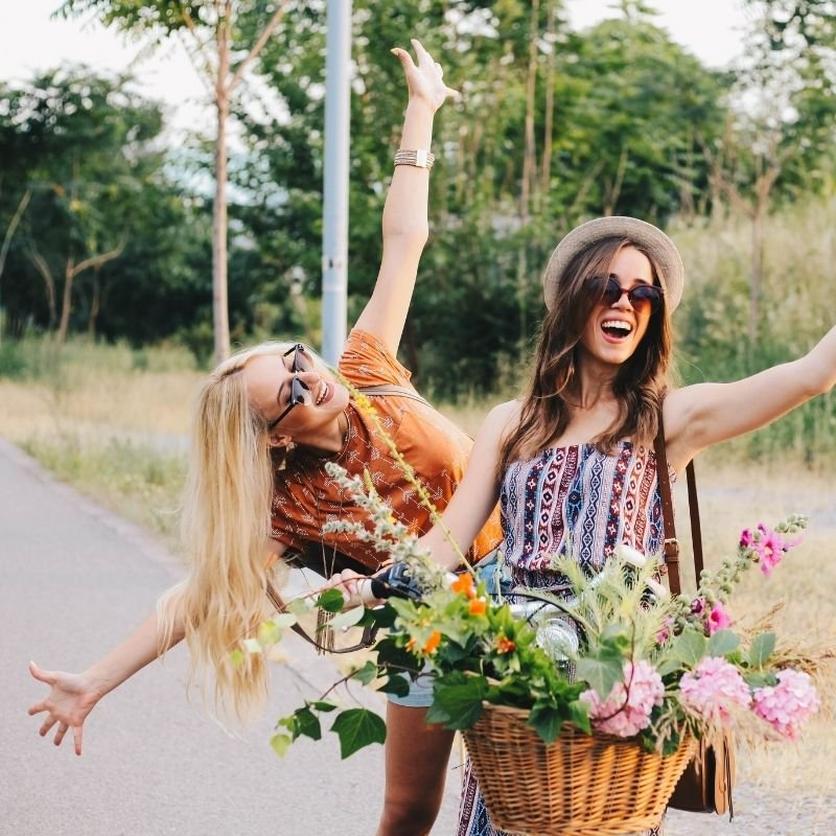 Gifts for friend
We're all so busy, sometimes the best gift is just spending time with our friends face to face. A group pass to a theme park, friends' spa weekend or surprise day out for afternoon tea can help bring everyone together for a birthday or special occasion.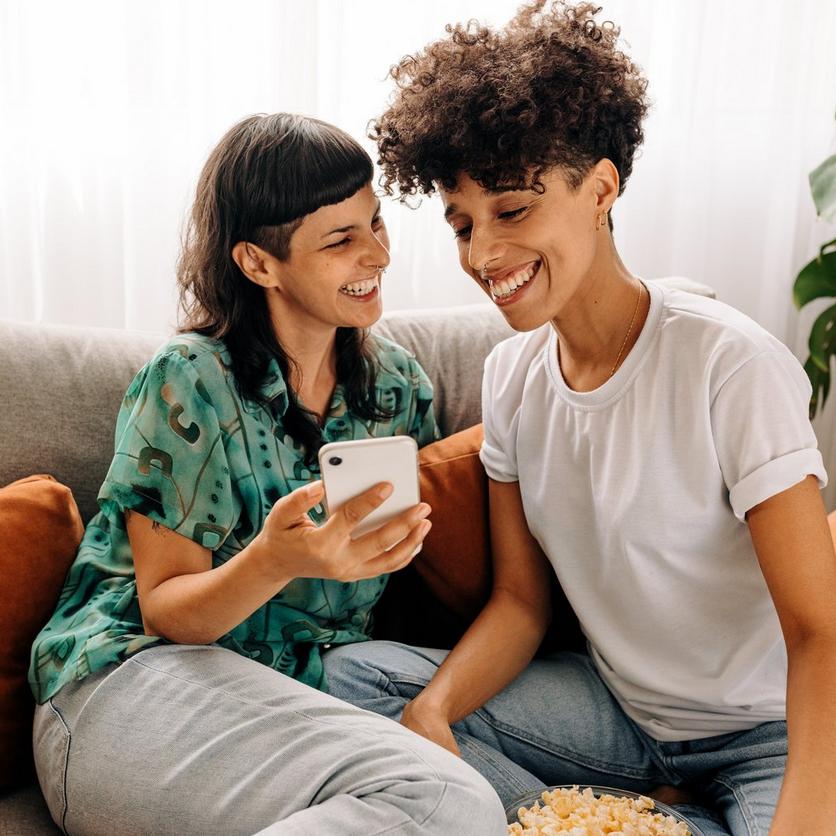 Gifts for girlfriend or wife
Nothing says I love you more than a thoughtful gift – from her signature perfume to a pair of trainers she's been wanting for months. Add to the surprise with a bouquet of her favourite flowers and a personalised note telling her how special she is. You can even spoil them with a monthly flower subscription – it's the gift that keeps on giving.
Need more inspiration? Read our gift guide for the woman who has everything.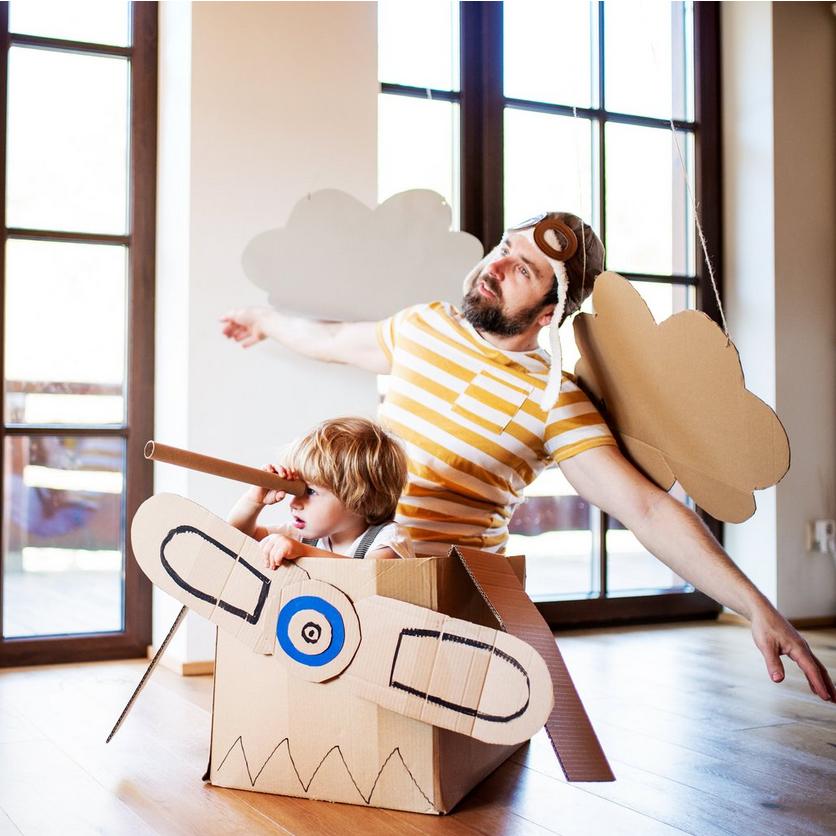 Gifts for dad
Chances are, your dad loves to be in charge of the barbecue in the summer. Chances are even higher that he hates having to clean it afterwards. Treat your dad this summer with a grill-cleaning robot and indulge his love of fancy gadgets and his hatred of washing up all in one fell swoop.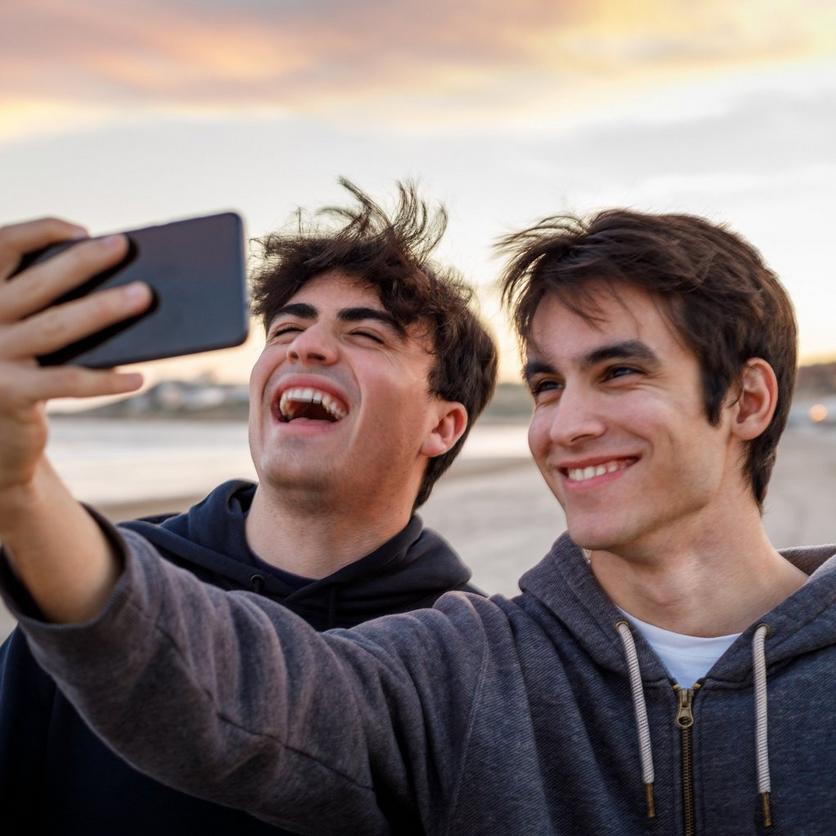 Gifts for brother
Sibling rivalry never really goes away, even when we're grown-up. Challenge your brother to a birthday spice-off with a hot sauce challenge set, or take to the racetrack with a go-karting day out!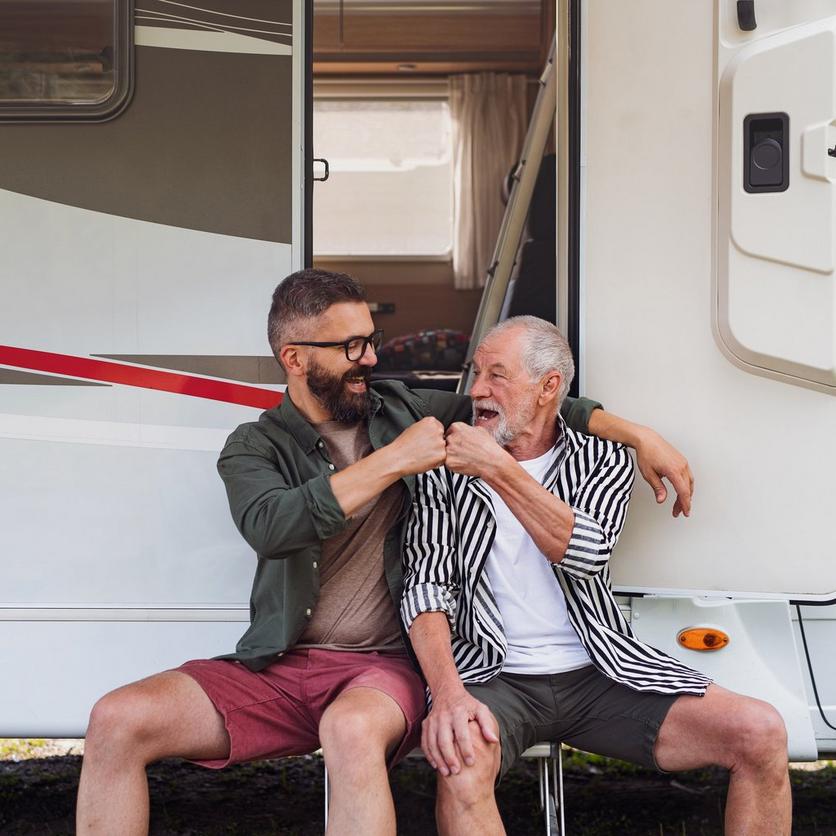 Gifts for son
You've taught him all he needs to know to fend for himself in the big wide world. If he has decided to fly the nest, treat him to a toolbox or a Swiss army knife, which contains all the go-to tools he might need. Don't worry, you still might get a phone call for advice!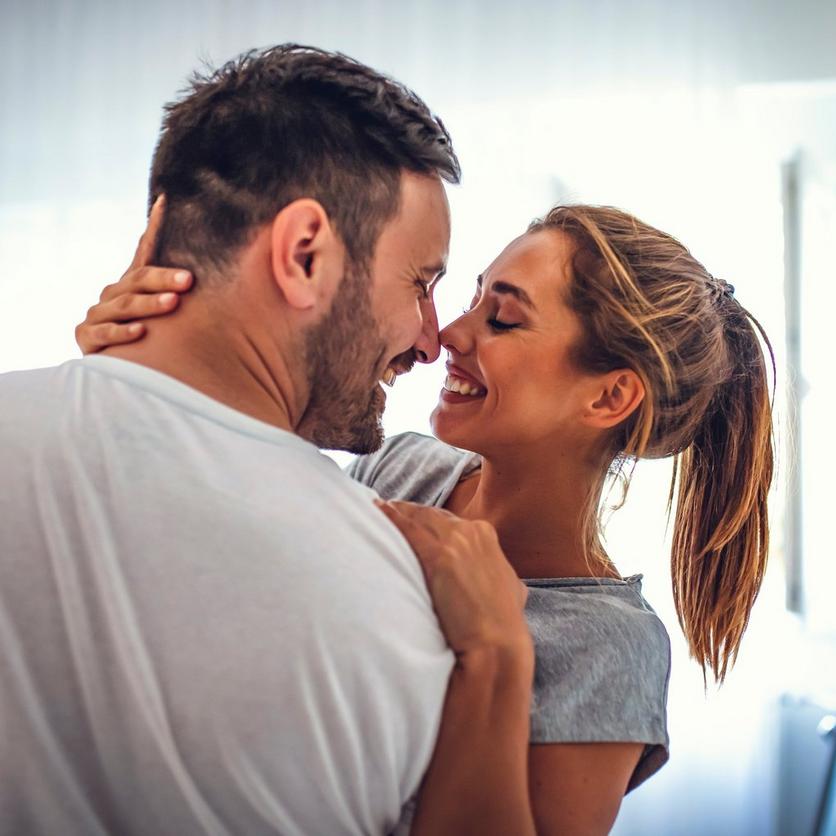 Gifts for husband or boyfriend
A personalised pizza board shows exactly which slice belongs to which spouse, so you never have to fight over the last piece again.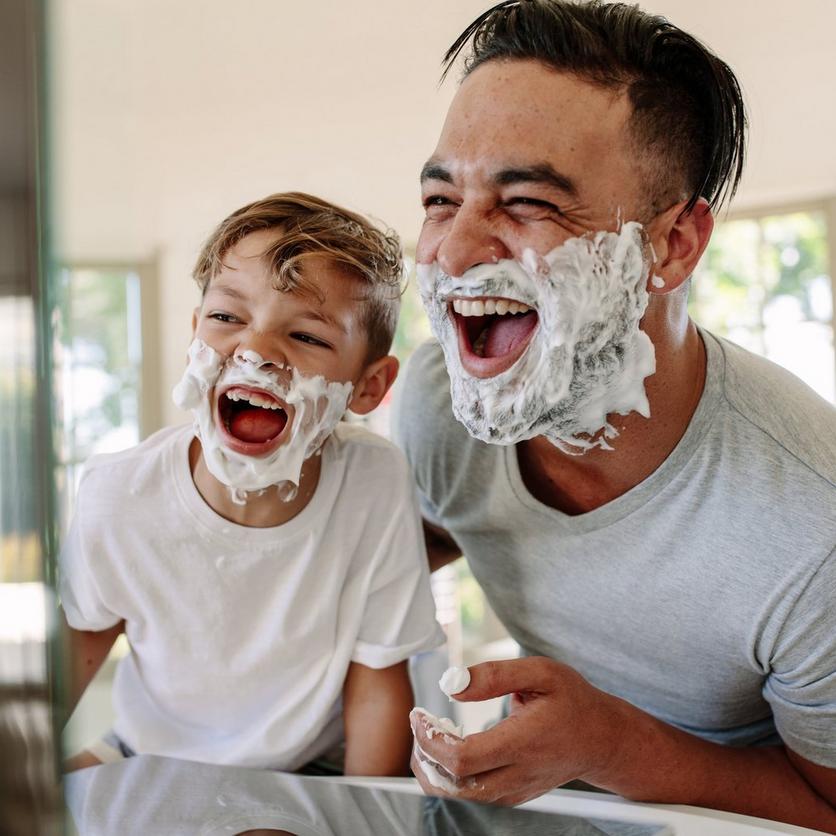 Funny gifts for men
Personalised photograph socks – who wouldn't want a pair of socks with fifty images of their own face staring at them?

Birthdays are a time for celebration and fun, so the presents we send should spark joy no matter what the milestone. Plus, finding the perfect birthday gift for someone we love is almost better than receiving the perfect present! Try some of these ideas the next time you're shopping for a special birthday.

Most of us want to send something that is thoughtful and personal to the special lady in our lives, be that a mum, wife, friend or anyone else. However, having some ideas to act as a jumping off point is never a bad thing – you can always add a couple of personal touches or make sure the card has a unique message.
Scented candles and bath oil for a relaxing evening in.
A spa day, especially with you as company.
A notebook with recycled paper – because who doesn't love good stationery?
A fleecy onesie for cosying up on the sofa in winter.
A bottle of gin, where the bottle is almost as nice as what's inside it.
A fresh bouquet of flowers delivered to her door. Choose something bright and bold to brighten up her day.
BIRTHDAY PRESENTS FOR MEN

It can be difficult to buy birthday presents for men, and especially to choose meaningful gifts for men who have everything. The men in our life know themselves, so chances are if they want it, they already have it. This doesn't mean you can't find the perfect gift though – the best presents for men are the ones they didn't realise they wanted until they opened it.
A remote-control cushion, so he will never lose the remote for the telly again.
Bluetooth gloves, so he can keep his hands warm in winter even on the phone.
A pick punch, for making his own guitar picks.
A portable speaker for carrying the tunes on camping trips
A personalised superhero action figure – his face on Superman's body!
A houseplant or two to add some greenery to their living space.

Flowers are a traditional gift for an anniversary and each year has its own special blossom to represent the growing strength of a marriage. Get your favourite person a bunch and celebrate each landmark moment in style.
1st anniversary (paper): carnations, symbolising innocence and admiration.
2nd anniversary (cotton): lily of the valley, representing devotion.
3rd anniversary (leather): sunflowers, showing strength and loyalty.
4th anniversary (linen): hydrangea, for growing understanding between two people.
5th anniversary (wood): daisies, meaning both forever love and surprises.
6th anniversary (iron): calla lilies, for appreciation and admiration.
7th anniversary (copper): freesia, representing trust and faithfulness.
8th anniversary (bronze): lilacs, traditionally symbolic of first love.
9th anniversary (pottery): bird of paradise, for thoughtfulness, faithfulness, freedom and joy.
10th anniversary (tin): daffodils, for great memories and ever-increasing respect for one another.
25th anniversary (silver): irises for a silver wedding anniversary, symbolising wisdom, faith and promise.
50th anniversary (gold): violets and yellow roses are the traditional gift for a golden wedding anniversary, meaning commitment, prosperity, humility and beauty.

A well-chosen bouquet of flowers is a fabulous way to say thank you and let someone know you appreciate them. But did you know, there are specific ones that mean thank you in the language of flowers? Depending on what you're grateful for, you might want to consider including some of the following in your next thank you bouquet:
Pink or peach roses are traditionally given to express gratitude. Pink is seen as more feminine and is often used to show appreciation, whereas peach is more popular for showing loyalty, maybe to a friend that's stuck by you through thick and thin.
In Japanese society, people give hydrangeas to say thank you for understanding. Blue hydrangeas are the most common choice for this. Purple hydrangeas are more closely linked to wealth, white to abundance and pink to heartfelt emotion.
Sweet peas are often used to show gratitude for an invitation, such as a thank you after a dinner party or housewarming. Associated with fond farewells and goodbyes, these colourful climbing plants can be added to mixed bouquets or by themselves for planting – they look their best when allowed to climb a structure such as a trellis.

There are many times in life when we want to wish and fortune on those close to us. Whether someone you care about is starting a new job, facing exams, having a baby, moving house or embarking on any of life's big stages, there's a flower to suit the occasion.
Orange lilies are believed to symbolise confidence, ideal for exam time.
White carnations are thought to bring good luck and are often gifted to people who are about to start a new job or go for an interview.
Pink tulips are for good wishes and showing someone you care – perfect for giving a family member a boost.
Dahlias can be used to say good luck in several ways. Blue dahlias are perfect for a housewarming party as they represent change, while red dahlias symbolise power and strength, so are great for situations where confidence-building is required. White dahlias are thought to help with concentration, while pink dahlias throw an added touch of kindness into the mix

Flowers can not only make a great gift in themselves; they can also be used to create unique DIY gifts your friends and family will love. When you put time and effort into a present as well as thought, it becomes that much more special.
Floral wreath: Learn how to make a floral wreath and craft a lasting gift from their favourite bunch of beauties.
Note-wrapped flowers: Exchange the paper on your bouquet gift for a personalised note wrapped around the stems.
Floral brooches: Take the bloom from a larger-petalled flower such as a sunflower or lily or use a silk flower and make your own floral brooch gift.
Jewellery: Set some pressed flowers in resin to create the perfect charm for a necklace, bracelet or set of earrings.
Decorated cake: Who doesn't like receiving cake on their special day? Decorate with edible flowers for an elegant touch.
Dried flower bouquet: A rustic bunch of dried flowers tied with a ribbon is the perfect way to spruce up their office or living space.
Make-your-own hamper: Add a selection of house plants, stationery, sweet treats and snacks for a personalised basket of goodies.

Letterbox gifts make a great present for someone when you can't be there to deliver their gift in person. This is not only more convenient for you and the lucky recipient, it also means your gift can be a complete surprise.
All of our letterbox flowers arrive in bud and are carefully packaged in a bright, cheerful box that will fit easily through the letterbox. Your loved one gets the joy of seeing their flowers blossom and the bouquet will last for longer.
For foodies, try one of our sweet and savoury letterbox gifts – a range of quality snacks and treats that can fit right through the door.
Whatever the occasion, giving a gift helps let your favourite people know how much you care. Try to be as personal as possible, both towards the special someone and the occasion, to make sure they understand how much thought has gone into it. Add a sentimental message or funny memory if it's appropriate too!