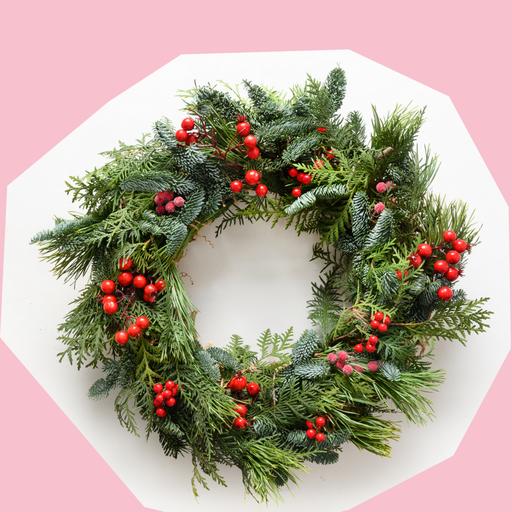 Our Favourite
Christmas hampers
10th December, 2023
10th December, 2023
It's that time of year again when the Christmas trees go up, the fairy lights come on and the wrapping paper comes out for gifts to your nearest and dearest. Christmas hampers are the perfect seasonal gift, whether you have a friend who deserves to be treated to a box of goodies, or you're looking for something a little different for the family member who has everything.
Discover our top picks for Christmas hampers – from festive food baskets to making personalised hampers full of their favourite things.
The Tradition of Christmas Hampers
Christmas hampers are not a new concept. Did you know that they've been around for thousands of years? The ancient Roman midwinter holiday 'Saturnalia' (which many credit as a precursor to the Christmas traditions we have today), involved the exchanging of gifts and baskets containing food. Interestingly, this festive holiday was celebrated in ways that may seem familiar. People would decorate their homes with greenery and wreaths, sport colourful togas, give gifts to loved ones and enjoy tasty feasts.
Victorian Britain was also a fan of the hamper, which was introduced to England by the French in the 11th century. They were used to gift food to friends and family, and also became a method of donating food, clothing, and useful items to charity. The invention of the railway meant Victorians could send their hampers across the UK in double-quick time. Suddenly, perishable food items could be sent to friends and family who lived far away.
While hampers can be gifted for all kinds of occasions, what could be more fitting than a hamper at Christmas time, bringing people together and sharing good food?

Hampers for Christmas
No matter who you're buying for, find a hamper that suits your lucky receiver down to a T. Discover traditional Christmas food hampers perfect to crack open on Christmas eve. Or find something a little different that'll stand out from the crowd. From gifts for young kids to treats that bring out your inner child, there are endless hamper gift ideas waiting to be discovered.
Here are a few of our favourite types of Christmas hampers:
Browse our amazing range of hamper gifts to find the perfect one.

Christmas Gift Hampers
Looking to truly nail your Christmas hamper? You could create a personalised gift filled with all their favourite things, from their top chocolate bars to their go-to drinks.
Take it a step further and add in some handmade treats. Roll up your sleeves, put on your apron and bake minced pies, gingerbread biscuits or even some seasonal chutney. Handmade gifts don't all need to be strictly food related either. Get creative and make some DIY presents, from Christmas tree baubles to festive decorations to put up around the house.
When crafting your handmade hamper, think about how you're going to deliver it. If you're sending it in the post, you could make a letterbox hamper, containing lots of smaller gifts – think miniature gins, chocolate boxes and fun Christmas tree decorations. Or if you're delivering it in person, then you could opt for something a little larger, such as bottles of fizz, candles and a festive mug.
Consider adding a festive plant or bouquet to your hamper to brighten up their day. A festive amaryllis or a Christmas cactus could be the cherry on top.
How to make your own Christmas hamper
If you're looking to make your own hamper, the good news is that you don't need an endless supply of craft materials in order to put one together. Whether you're looking to use materials you've already got around the house or you want to incorporate a Christmas theme, here are the main things you'll need to create a hamper this Christmas:
Choose your box
This could be anything from a re-purposed shoe box to an old biscuit tin. If you're looking to create a traditional hamper, opt for a classic woven basket instead. You could even reuse an empty hamper box from Christmases of past years.
Add some lining
Give your gifts a soft lining to nestle into, from colourful tissue paper to Christmas wrapping paper. If you're sending your hamper in the post, think about using something that'll protect any fragile contents, like bubble wrap or shredded paper.
Pick your products
Add in your hamper goodies, from edible treats and tasty drinks, to pamper hampers filled with relaxing bath salts and smellies. There are no rules on what to put in a Christmas hamper, so get creative!
Wrap it
If you want to keep the contents of your hamper a surprise, then wrap it up. Make your hamper festive with Christmas wrapping paper, or cover it in clear cellophane wrapping and add some red ribbon. Don't forget to attach a gift tag so they know who it's from (unless it's from Santa, of course).

Corporate hampers
Christmas is a great opportunity to let your colleagues know how much their hard work means to you. Looking to order hampers as a Christmas gift at work? We have a wide range of corporate hampers to choose from this Christmas.
Here are our favourite ideas for what to put in a corporate Christmas hamper:
Winter warmers like hot chocolate or mulled wine.

A bottle of champagne or prosecco to celebrate the end of the year.

Bath bombs or scented candles to relax over the holiday period.

Personalised mugs for them to use in the office.

Small desk plants or succulents that are hardy for winter.
Christmas hampers are great festive presents that come in all shapes and sizes. Whether you're looking for a thoughtful gift for a colleague or want to create a personalised handmade gift, you can't go wrong with a hamper.
From classy cheese and wine baskets to family-friendly chocolate feasts, choose one that packs a punch from our gift selection this Christmas.