Summer Flowers
Whatever the weather this summer, you can still send sunshine through the post with a gorgeous summer flower bouquet. Bursting with seasonal stems, a bunch of these beauties will give them a taste of summer. And to put a little sun in your day too, every bunch comes with free delivery.
Summer Flowers & Plants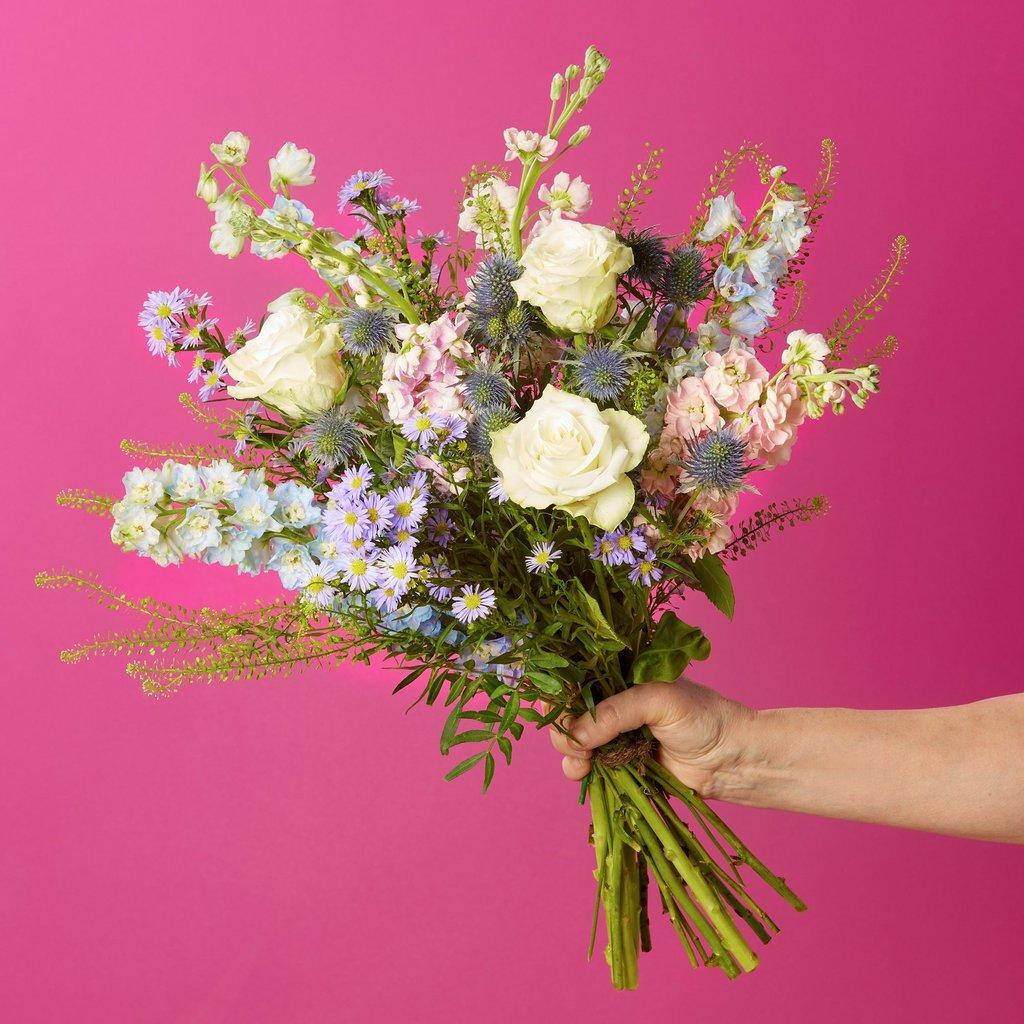 Send a summer flower bouquet
Summer flowers = sunshine by post. Featuring some of our favourite summer flowers, including British sunflowers, scented stocks and perfectly pink peonies, you can brighten their day even in British summer weather.
Take your pick of our summer flower bouquets
Summer doesn't just bring sun (fingers crossed!) it also brings tons of beautiful blooms – and that makes for gorgeous bouquets. That means even if the sun isn't shining you can still put a little brightness in their day (or yours). To put it simply, summer flowers arrangements = sunshine in a vase.
What are the best summer flowers?
We've selected the best of the seasonal bunch, from cheery sunflowers, to fashionable peonies and scented stocks, to feature in our summer bouquets. Whether you're sending flowers for a summer birthday, celebrating the end of exams or just looking to cheer up a friend, our scent-sational summer flowers are perfect for any occasion.
Wondering what the best summer flowers are? We've listed some of the most popular summer flowers that are guaranteed add colour to any home.
How are summer bouquets delivered?
All our summer bouquets are delivered by post across the UK. They're tucked snugly in our specially designed (and brilliantly bright) packaging to ensure they arrive safely, even when posted through the letterbox. When they arrive all they'll need is a trim, a little drink and soon they'll be radiating summer goodness. From making peonies bloom faster to keeping your sunflowers as cheery as the day they arrived, you can learn how to care for your flowers in our guide.
Learn More About Our Summer Flowers