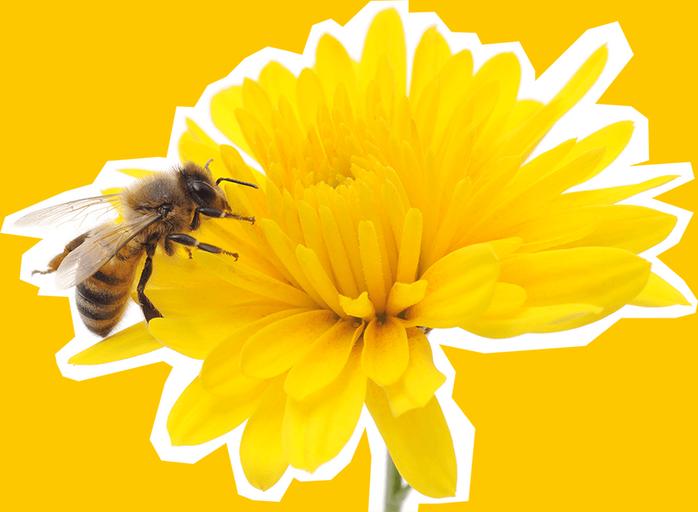 THE BEST
FLOWERS & PLANTS
FOR BEES
22nd May, 2023
22nd May, 2023
Bees: they are nature's busy little workers and we love them. From the first touch of spring, they're up and ready to pollinate, keeping our ecosystem moving. But, without the right flowers and plants, bees can't do their job which is essential to our survival. Sadly, the bee population isn't what it used to be and our fuzzy little friends are facing some hard times ahead. So, how can we help? By finding out what flowers bees like of course!
Whether you're a gardening connoisseur or simply a nature lover we're here to show you some bee friendly plants to brighten up your garden (and help save our ecosystem).
What's The Buzz About Bees?
First of all, we need to understand what bees find attractive. You may think any ol' flower will do, but that's not true.
In short, scientists have found that flower colours can help pollinators find nectar, so pretty petals are a must. And, a fun fact is that bees actually have a broader range of colour vision than us mere humans. It means that bees are more attracted to certain colours, specifically deeper shades, such as; purple, violet and blue.
But, that's not all. Because bees come in many shapes and sizes, certain flower shapes are more inviting than others. For instance, long funnel or tube shaped flowers like foxgloves and snapdragons are great for long-tongued bees, such as the garden bumblebee. While bowl-shaped flowers, like Poppies and Buttercups are easy for bees to hop on to and they provide a bounty of pollen.
So, when looking for plants for bees for your garden, keep these things in mind. Now, on to the list!
What Flowers Do Bees Like?
Bees get a real buzz out of flowers that produce nectar and pollen. Unfortunately, many of the shrubs and flowers in garden centres don't produce enough to help our fuzzy friends, no matter how gorgeous they look. Instead, opt for these top ten bee friendly plants, to decorate your garden with: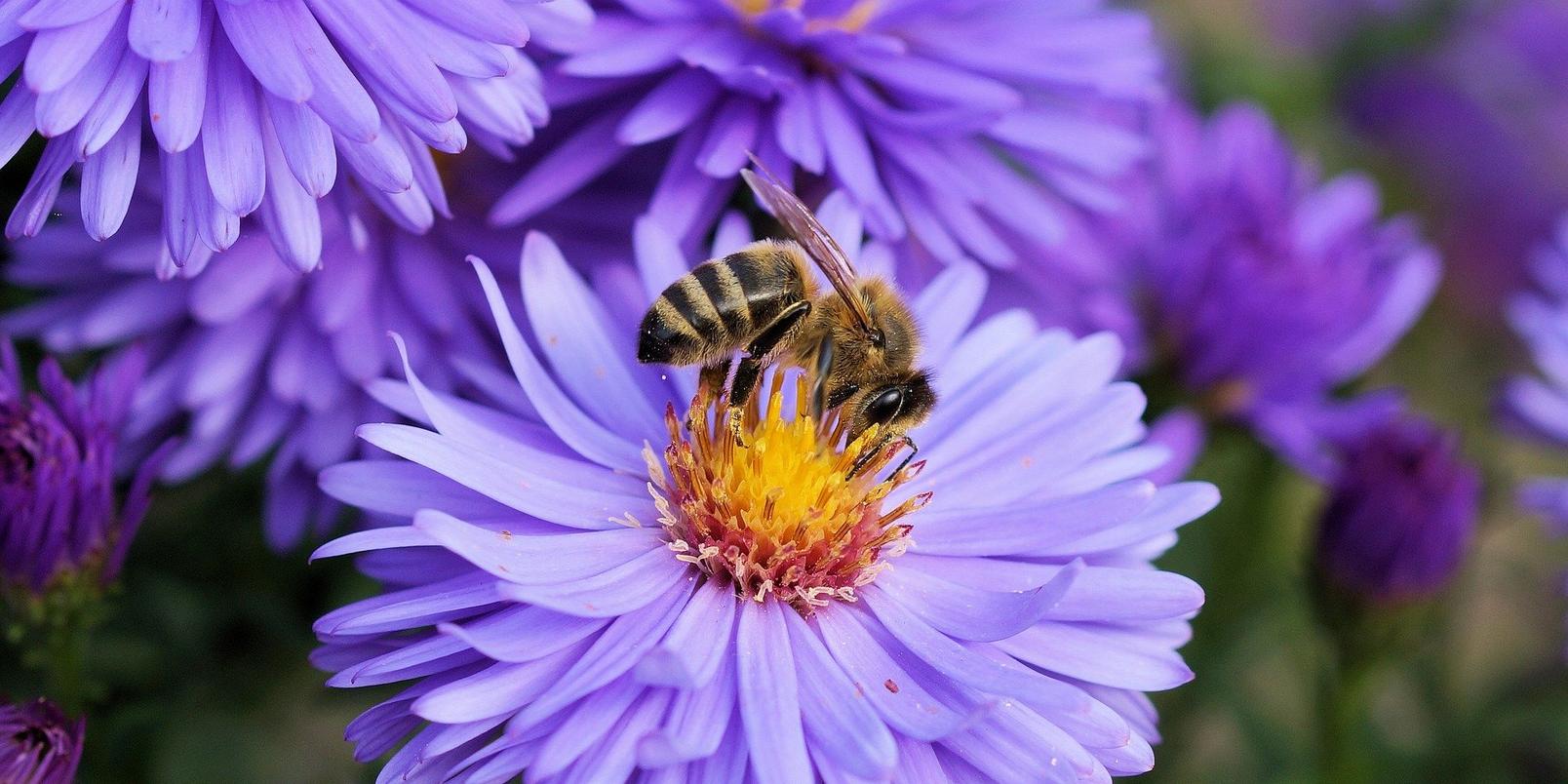 Lavender
We all know this sweetly scented and bright purple flower. Lavender is a wonderful addition to any garden and they also happen to be one of the most-loved plants by bees since they're high in nectar. When have you ever seen a lavender plant without bees on it? Plus, as an added bonus, you can even dry out the leaves, to create lavender bags or potpourri for your home.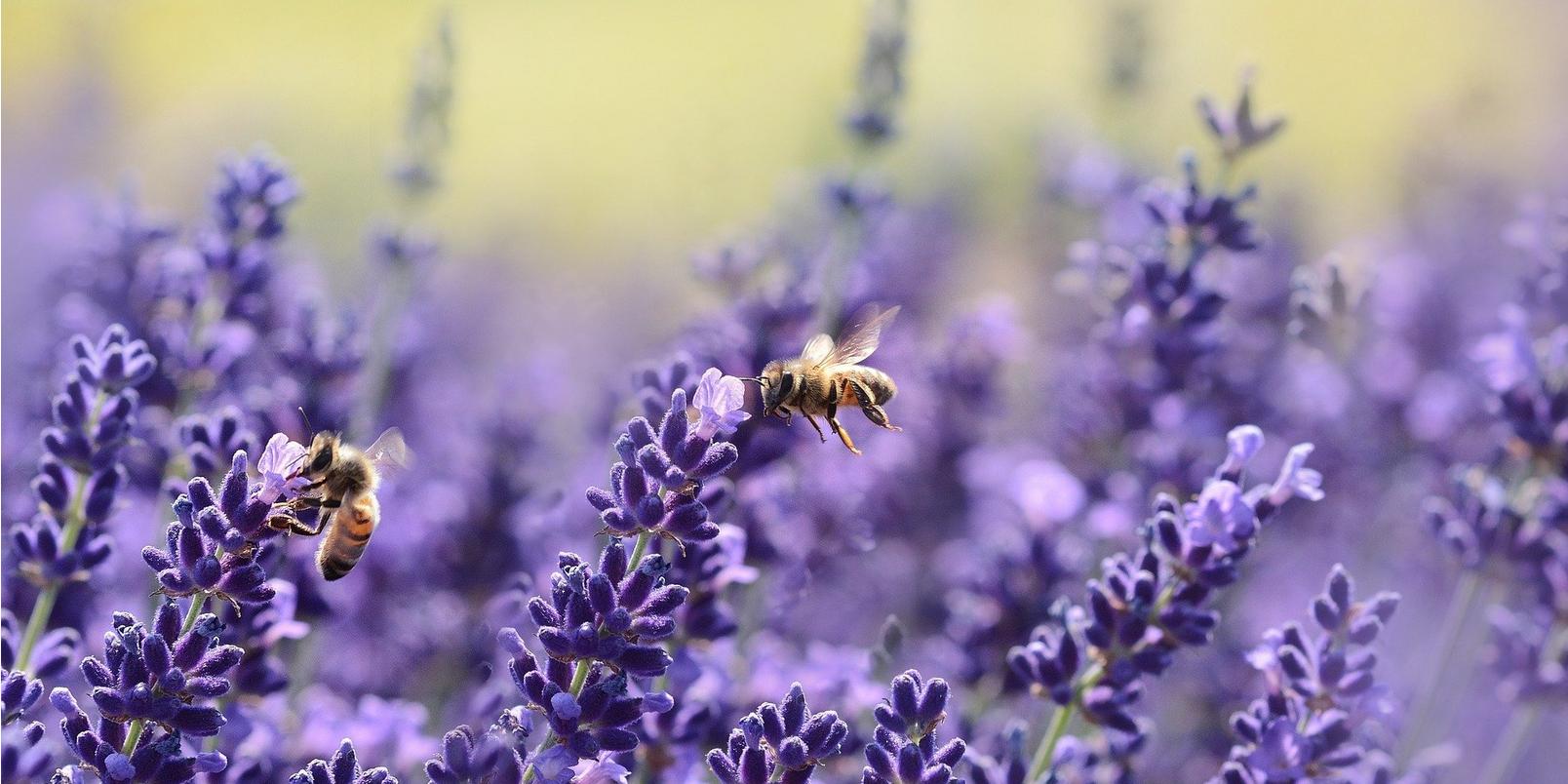 Crocus
Growing in beautiful shades of cream, violet and orange, the Crocus is a truly beautiful flower. Its cup opens up to reveal a large yellow centre, bringing all the bees to its nectar bar, including the esteemed Queen bumblebee! It's a royal bloom indeed.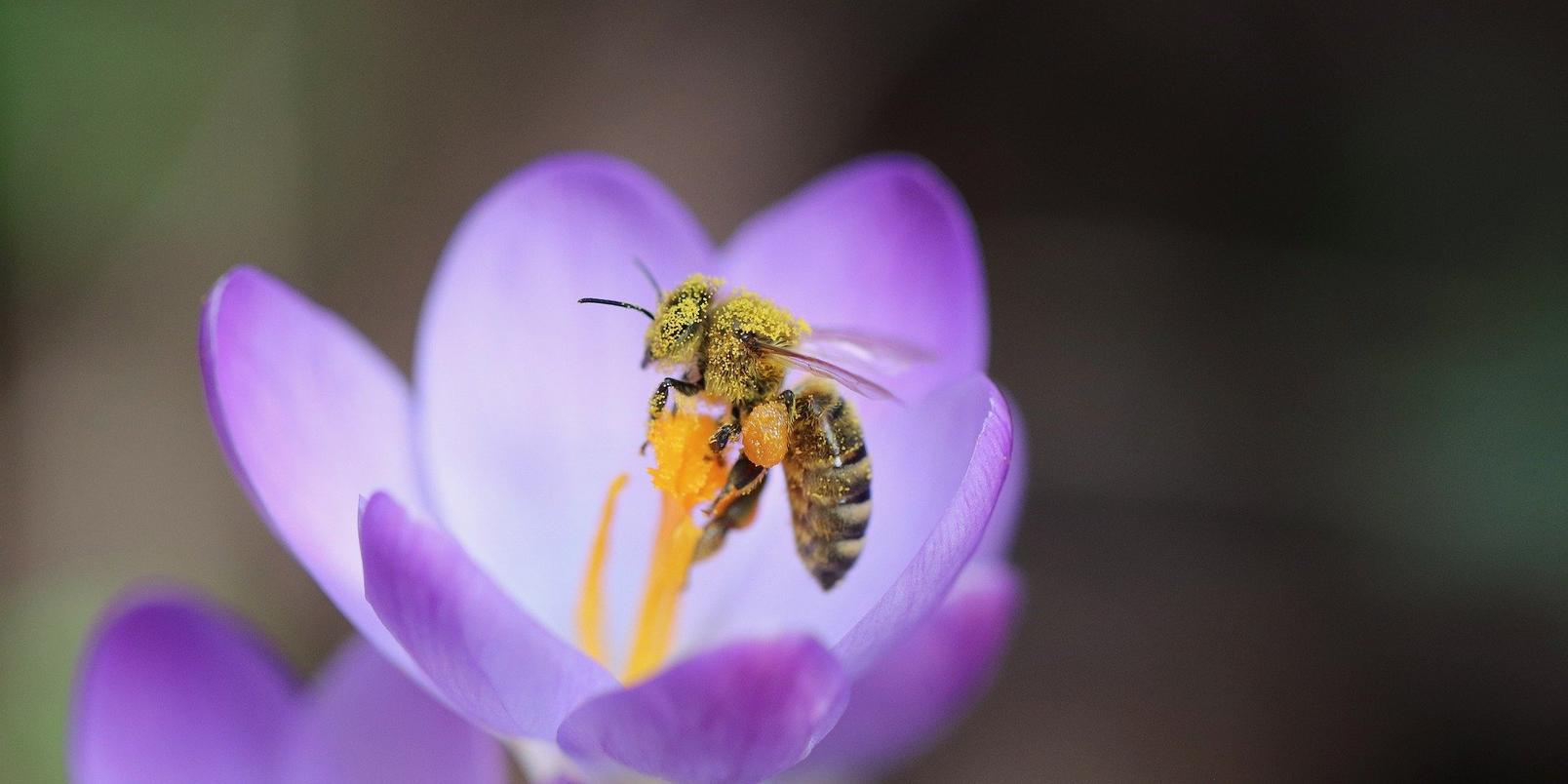 Bluebells
Bluebells are a fantastic plant for bees and other pollinating insects, such as butterflies. Their bright punchy colour helps attract them in, with sweet nectar on offer as the prize. They also make a great colourful display in any garden when they bloom in spring.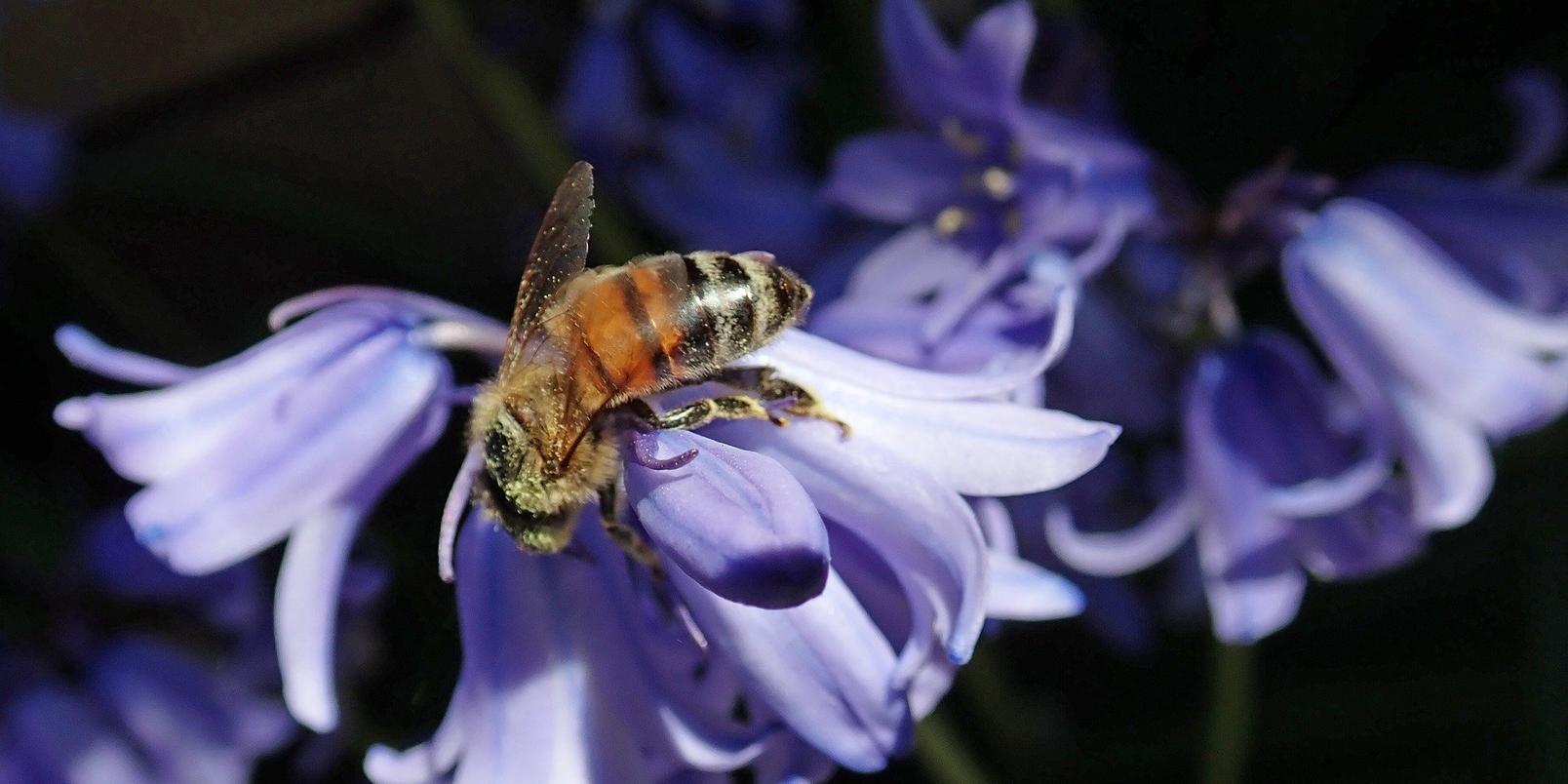 Rosemary
Ok, so it's a herb not a flower, but rosemary is so popular with bees, that it feels worthy of a mention. It doesn't just liven up your dishes, rosemary is a herb that's sure to liven up your garden with its attractive light fragrance and it's easy to grow, even when you don't have oodles of space. Better still, the bees love it!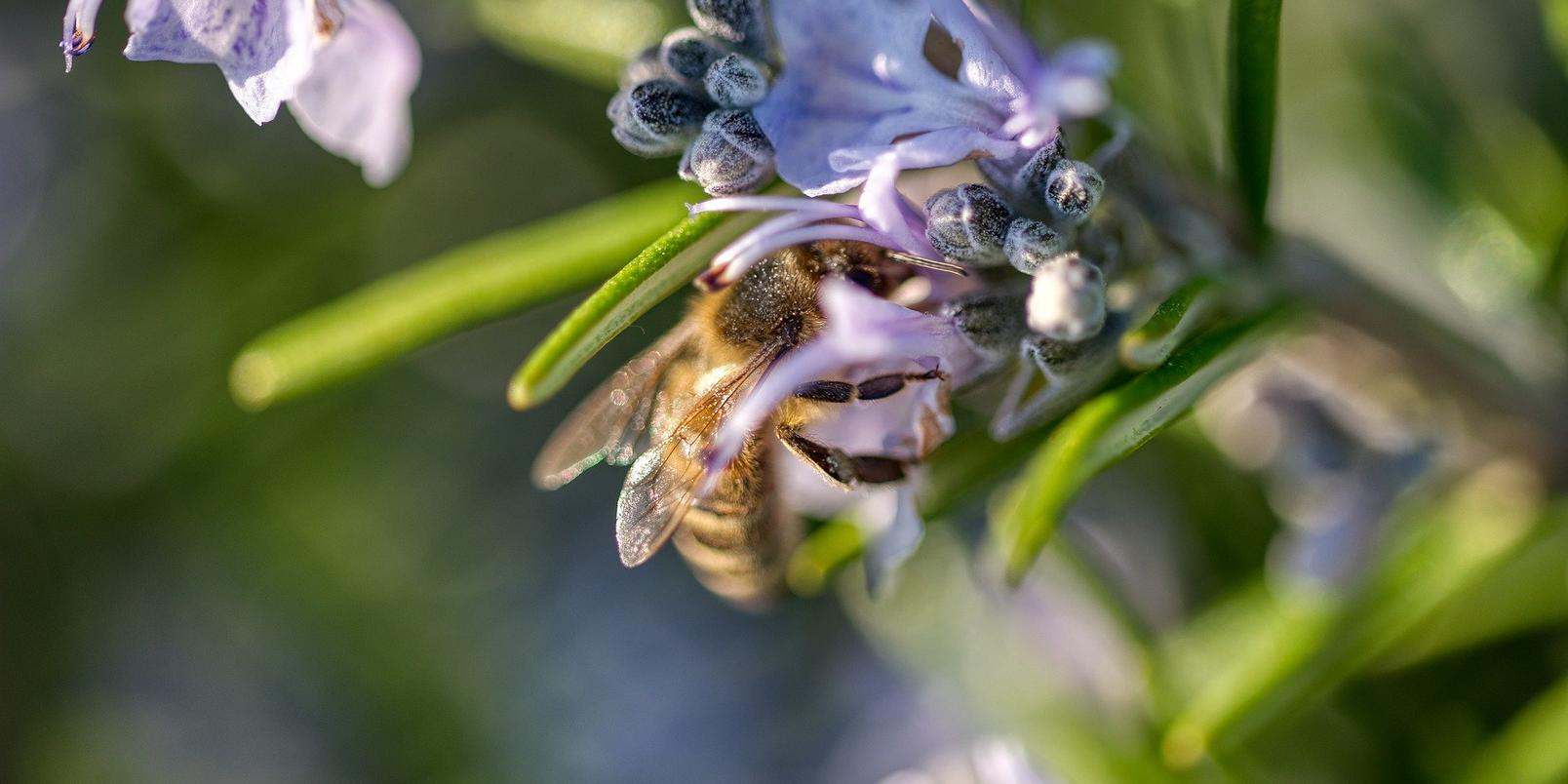 Comfrey
If you want to attract a range of bees, be sure to plant a Comfrey. This subtle flowering shrub with long thin leaves is a pollen powerhouse. As such, it's great for both honeybees and bumblebees. This one is better for a bigger garden.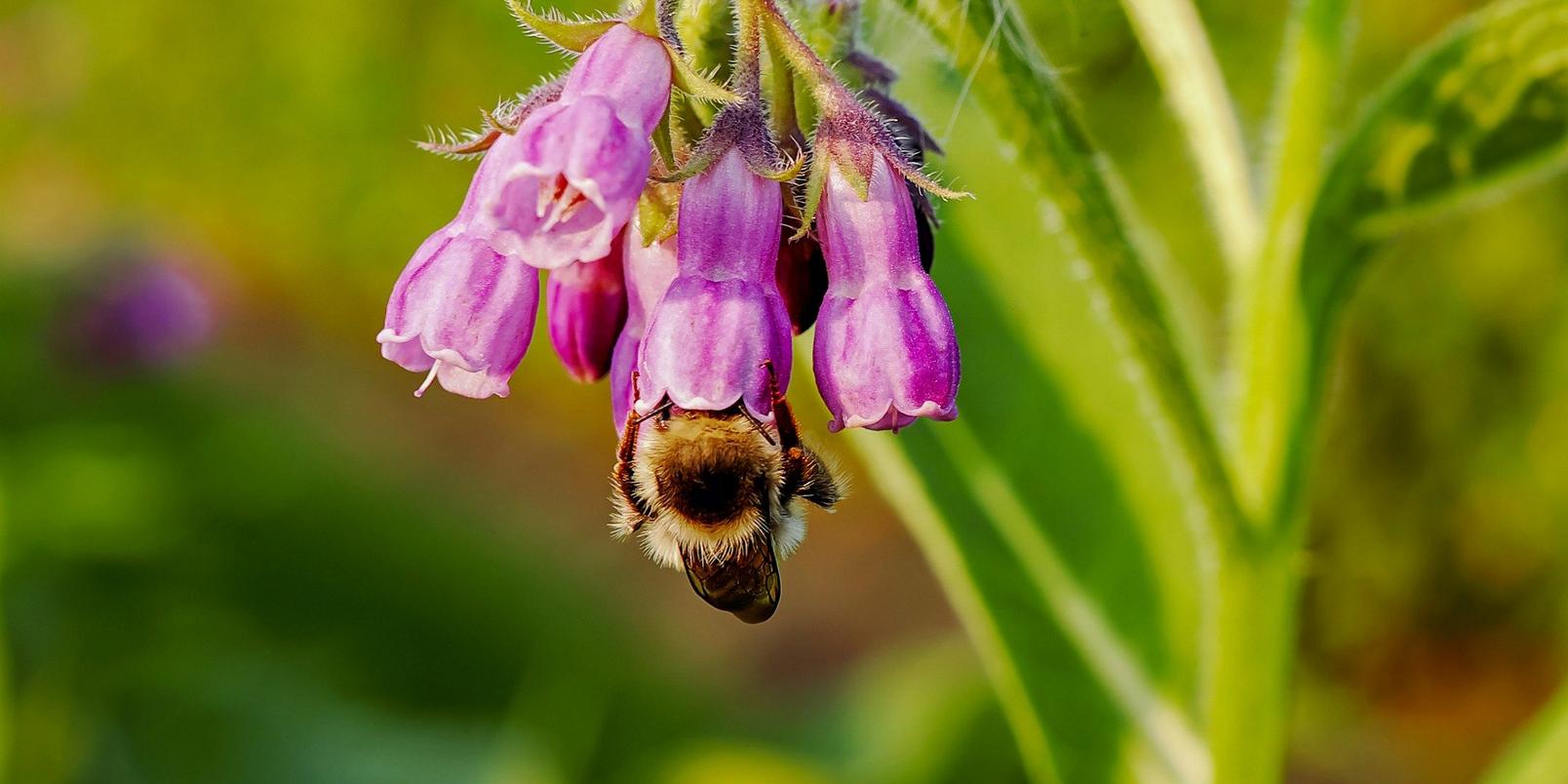 Catmint
Another herb-like plant, Catmint brings a touch of colour with its micro purple petals to attract our favourite buzzy friends. They're not only a popular plant for bees and other pollinators, this one is also perfect for all you cat-owners out there.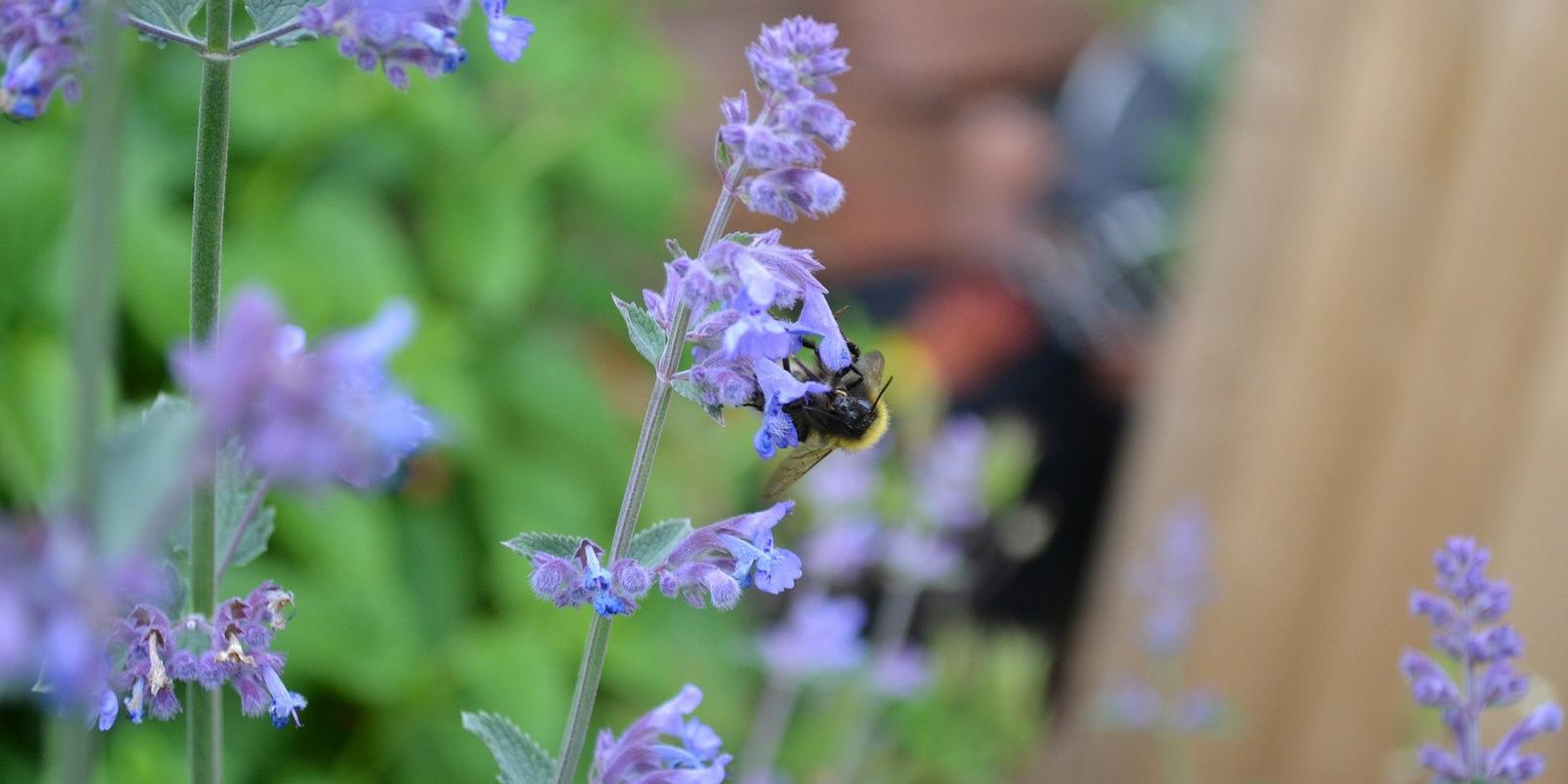 Honeysuckle
With its unmistakable sweet scent, Honeysuckle is a delightful plant for the garden. Its tube-like flowers are also ideal for long-tongued bees, such as the Carder bumblebee. Plus, it has 'honey' in the name; what could be more fitting?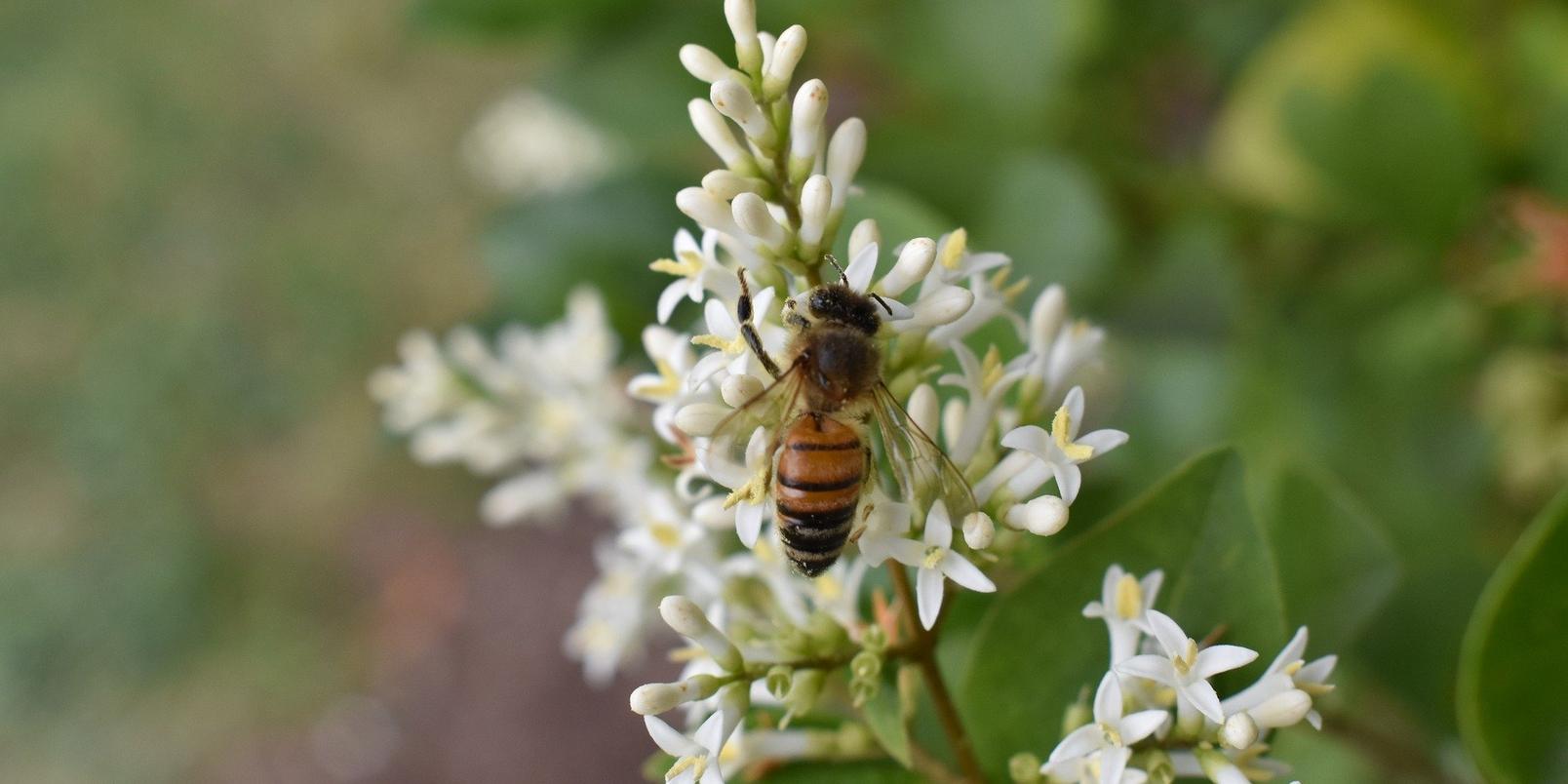 Single Flower Dahlias
We all know the gorgeous double-bloomed varieties of Dahlia, but these are not great for pollinators. Single flower Dahlias on the other hand, are very popular for bees and butterflies alike and are just as stunning for your garden. Some pretty options to choose from are: Bishop of York, Annika, Twynings Candy and Magenta Star.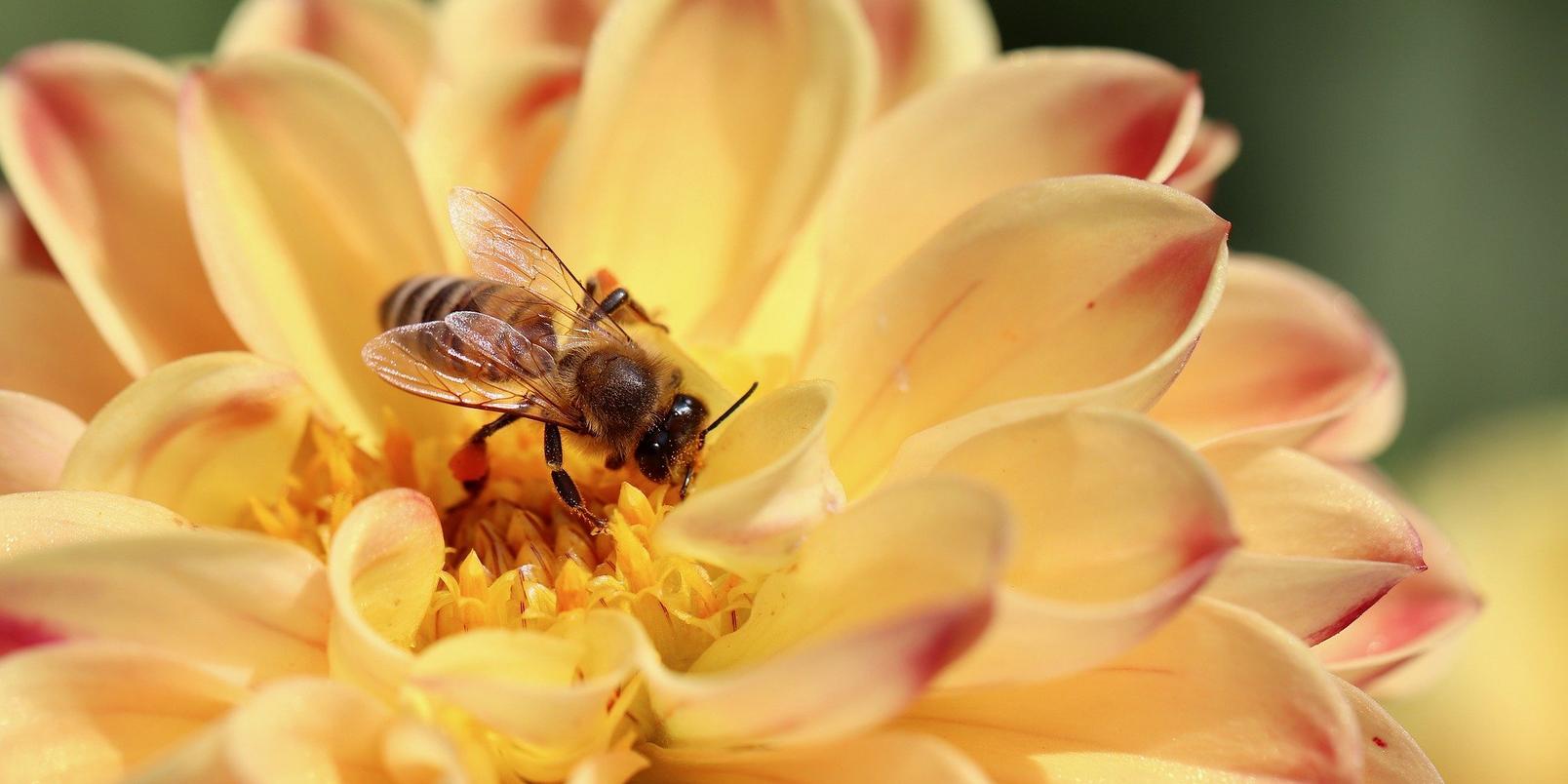 Abelia
Affectionately known as the 'bee bush' this beautifully scented shrub is adorned with gentle white flowers opening up to welcome bumblebees and honeybees when in bloom.
Snowdrop
Alongside the bees, the first touches of spring also brings Snowdrops. With their gorgeous white petals, it's no wonder these humble little flowers are so popular. They're also loaded with yellow pollen, a delicious lure for hungry bees.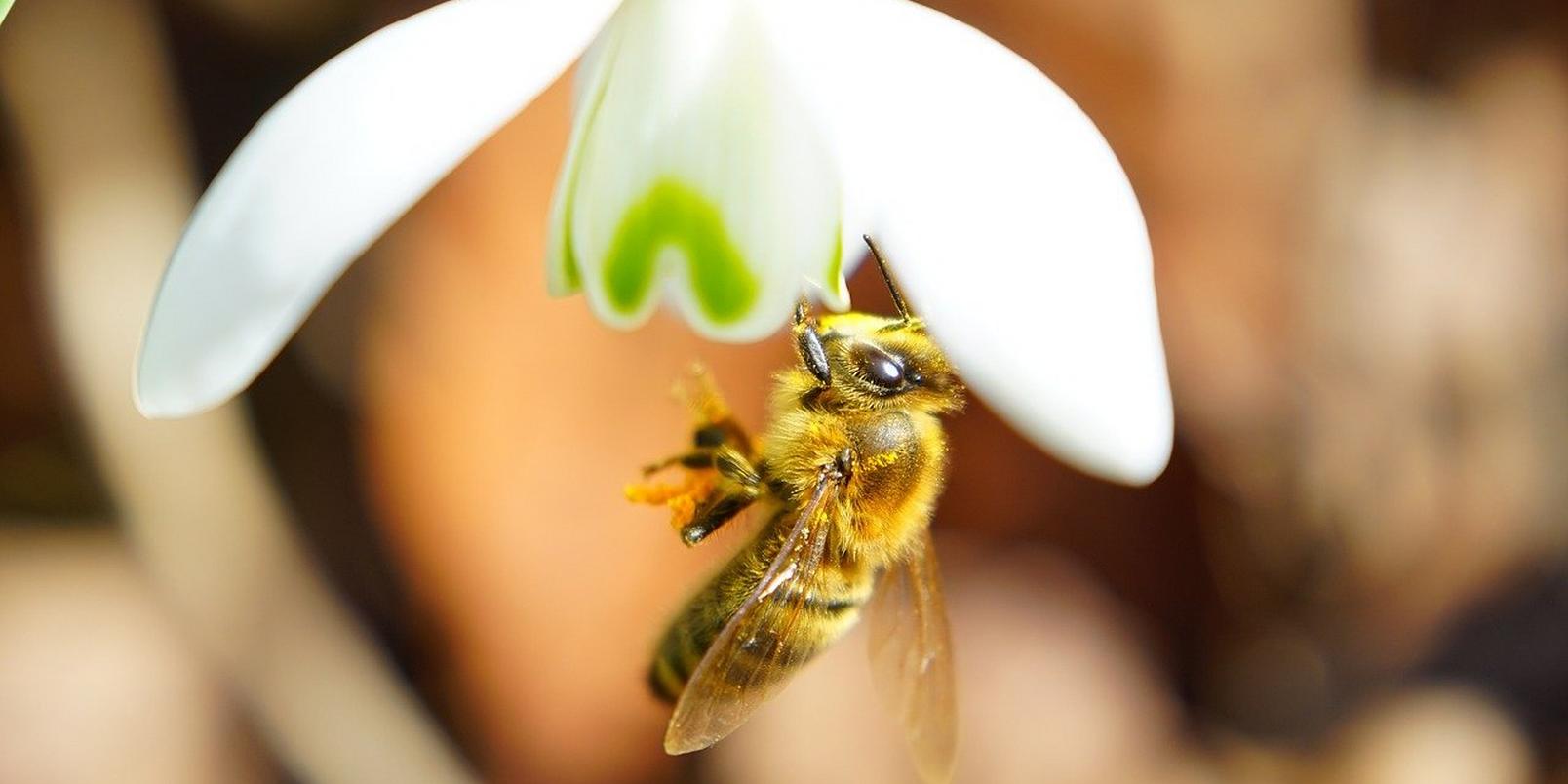 Bee Friendly Plants by Season
When you consider what flowers do bees like, it's also important to keep in mind seasonality. Whether it be spring, summer or winter, there are plenty of plants and flowers for bees, no matter the time of year.
Bees like variety, so it's no bad thing to include an array of different plants in your garden to attract our fuzzy little friends and more.
Spring Plants for Bees
As winter's bite fades away, spring welcomes an abundance of flowers and plants in bloom. But it also welcomes an abundance of young bees which need to find food.
Some of the more bee friendly plants include the ever popular rhododendron with its colourful and vibrant petals. Another is the perennial wildflower forget-me-not, sporting beautiful tiny, blue petals that are perfect for tempting in the bees. Delightfully scented, the primrose plant also come to life this time of year - a yummy source of nectar for bees everywhere.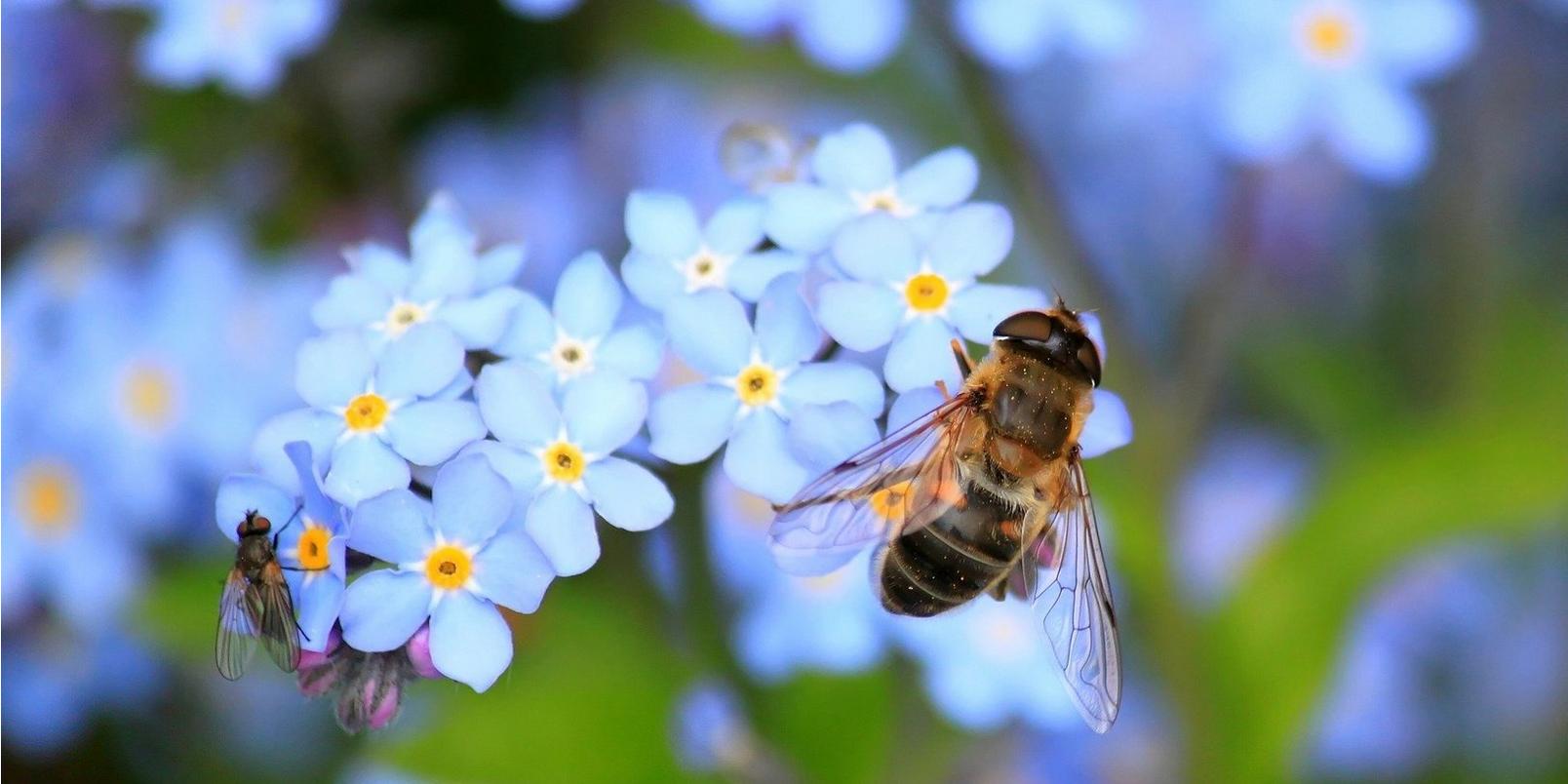 Summer Flowers for Bees
The months between June and August are a busy time for mother nature, with many flowers in bloom, including stunning fields of lavender. Summer also welcomes sunflowers - the happiest flower around for both us and the bees! Their large, bright flower heads are bursting with nectar making it a haven for bee feasting, but research has also shown that a diet rich in sunflower pollen helps boost a bee's immune system - pure plant power!
Another shrub that sees spring turn to summer is the sprouting white flower of the hawthorn. This wildflower attracts solitary bees like the Red Mason and Ashy mining bee, as well as birds who dine on its fruits.
Other bee-friendly summer flowers include the foxglove and honeysuckle, and in May through to September, it is prime bluebell time and these open flowers have a sweet attractive scent for wildlife to enjoy - and us too!
Finally, there is the phacelia flower. It has been dubbed as one of the best plants for bees. Although it does bloom in spring initially, this summer plant is incredibly rich in nectar, making it a bee hangout above all others.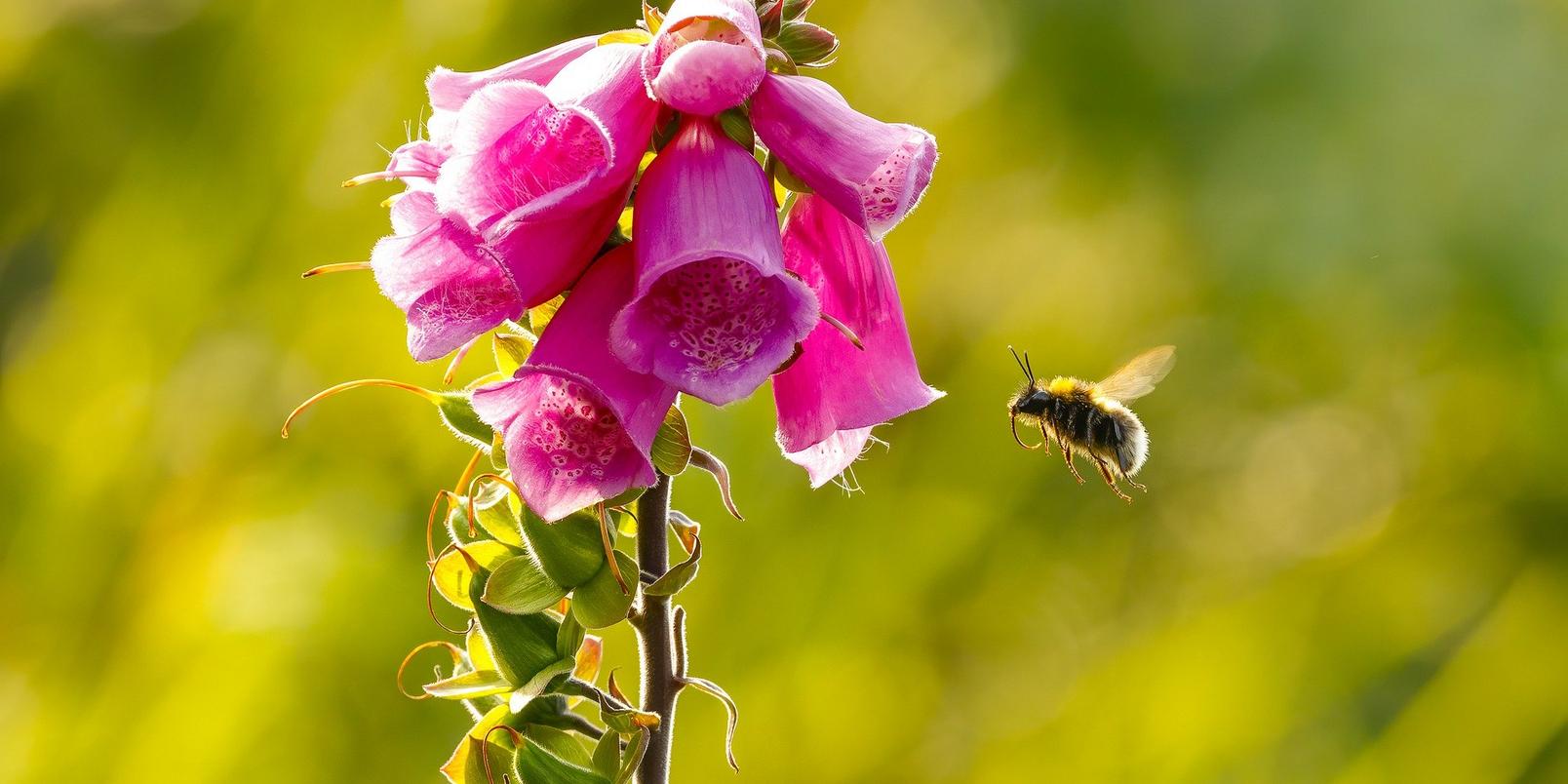 Autumn Plants for Bees
After the summertime boom of bees expanding their colonies, autumn is a time when they are in greater search of food and shelter. Unfortunately, with the season change comes less flowers, making it harder to find those delicious pollen and nectar sources they need.
So what are some autumn plants for bees that will help our flying friends out?
The pretty Abelia, also goes by the name 'bee bush' giving you an idea of its popularity! Its rich scent and clutter of small flowers are a veritable feast for honeybees and bumblebees.
Much like its name, the Cosmos is out of this world. This flying-saucer style flower has an available large open cup, making it a hive of bee activity. With its long bloom period, it comes to life in June and hangs around well into late autumn, especially so if you continue to deadhead it.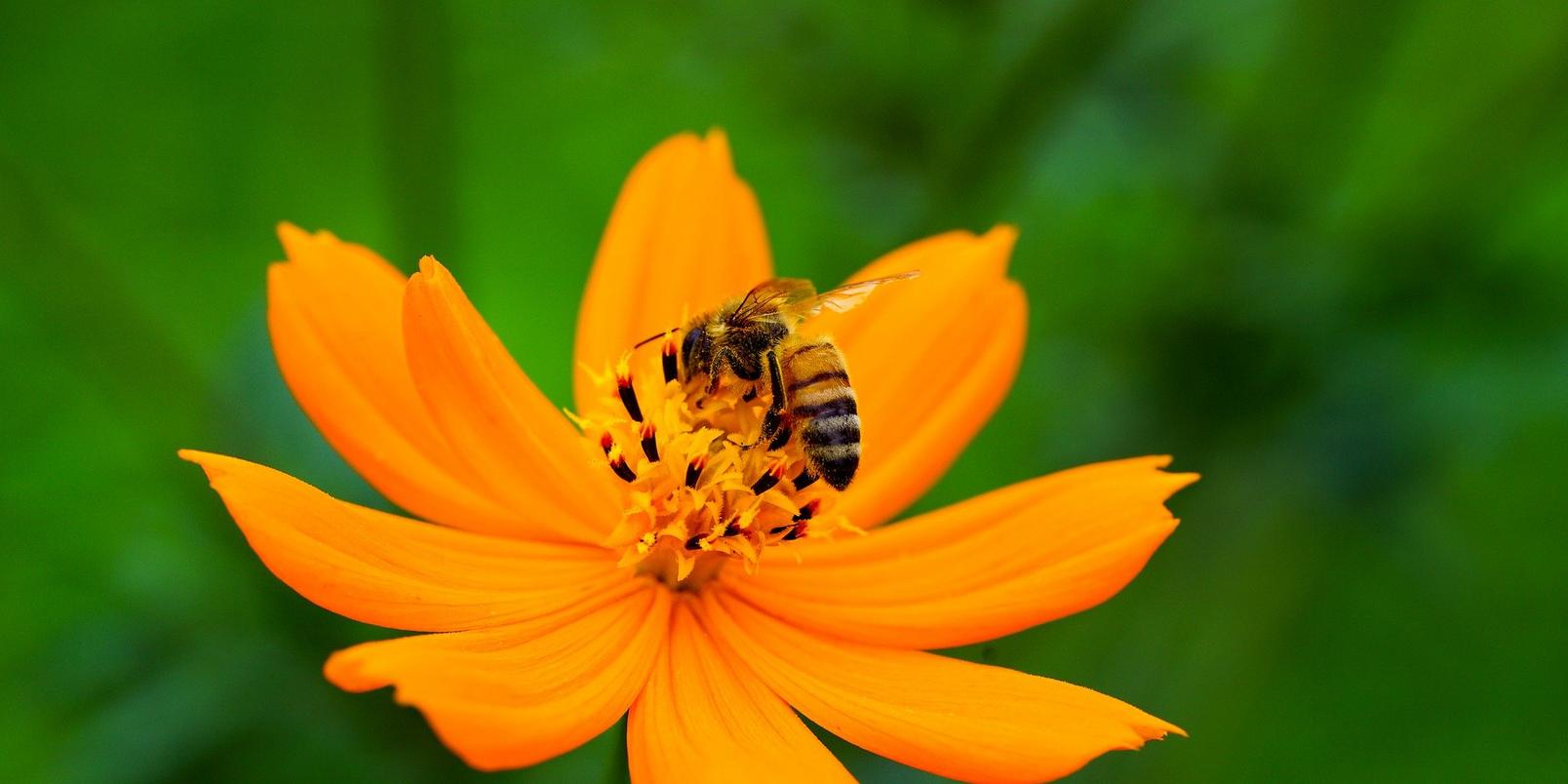 Winter Flowers for Bees
Although winter is usually the time for both bees and flowers to hibernate, there are still a few plants that can keep the bees going until they awaken in spring. Between December and February the festive Ivy delivers droplets of yellow flowers -yes, really! At a time when few other plants are in season, this provides a valuable nectar drink for queens and honeybees preparing to hibernate.
The Winter Aconite, as its name suggests, is another winter flower that is also known to offer plenty of pollen to visiting honeybees, mining bees and bumblebees.
And finally, one of the best plants for bees in the winter is the delightful Snowdrop. Although it blooms well into spring, it's one of the few flowers that remain a food source to bumblebees and honeybees during the colder months.
So know you know what are the best plants for bees, it's time to design your own haven for our fuzzy friends. Limited on space? Don't worry, you can feature bee-friendly flowers in a window box or a planter. Want to learn more about how you can help save your local bees? From building a bumblebee retirement home to learning bee first aid, visit our Beehive for the latest buzz.