Traditional Christmas
Do they love a carol? Or a good helping of brussels sprouts? If they love a Christmas tradition, then our collection of traditional festive flowers and plants are guaranteed to brighten their homes this Christmas.
Our Christmas Collection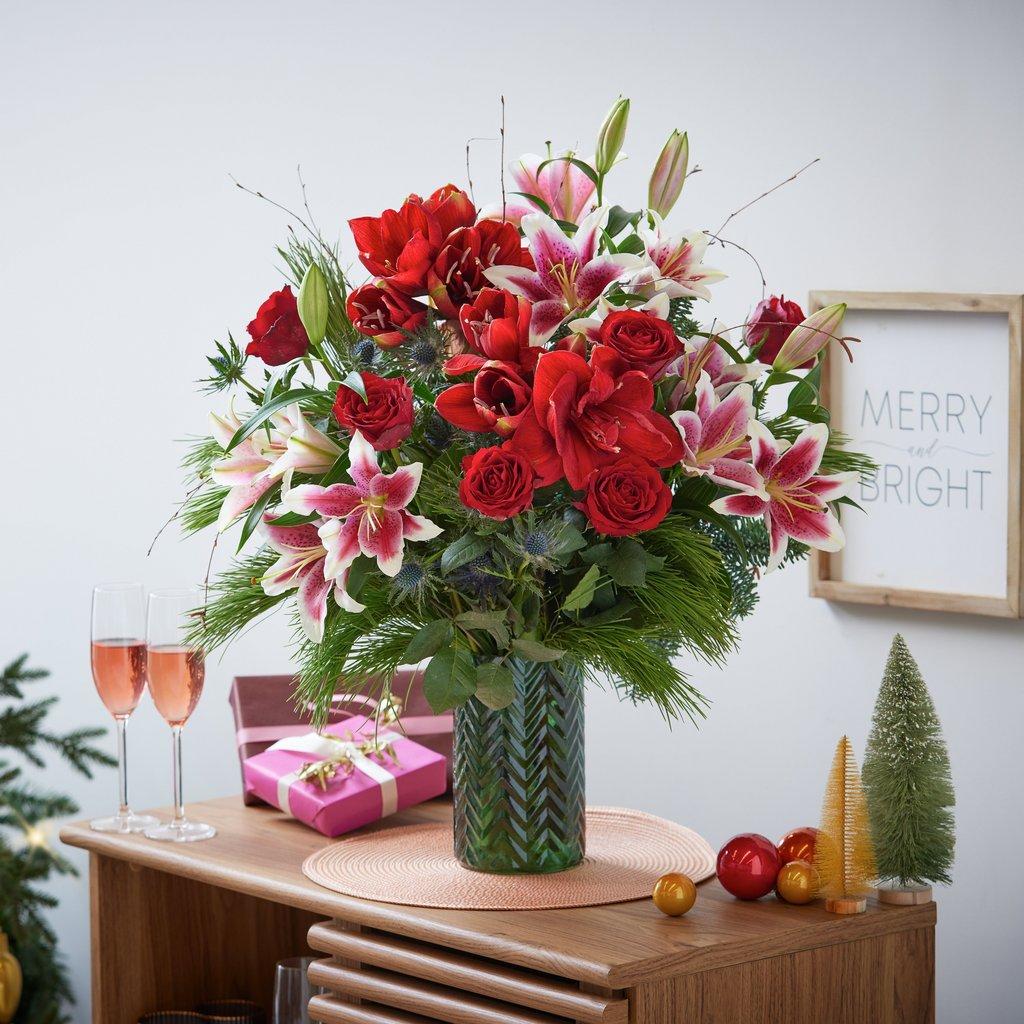 Traditional Christmas Flowers and Plants
Our ultimate range of Christmas classics. Featuring rich reds, snow whites and fresh foliage, bring the best of the festive season indoors with our range of traditional Christmas flowers and plants. Available for delivery 5th - 24th December 20323.
Traditional Christmas flowers and plants
From velvety red flowers mixed with glittering golds and fresh winter foliage, to seasonal plants as red as Rudolp's nose, to a classic Christmas wreath bursting with pine cones and red berries - this collection epitomises Christmas nostalgia.
Whether you're saying Merry Christmas from afar or looking to add a touch of festive magic to your home, our traditional Christmas flowers and plants are the perfect choice. All of our Christmas flowers and plants come with free delivery across the UK, or you can choose to upgrade to courier delivery to gurantee they arrive on the day you have chosen.
Inspiration For A Classic Christmas