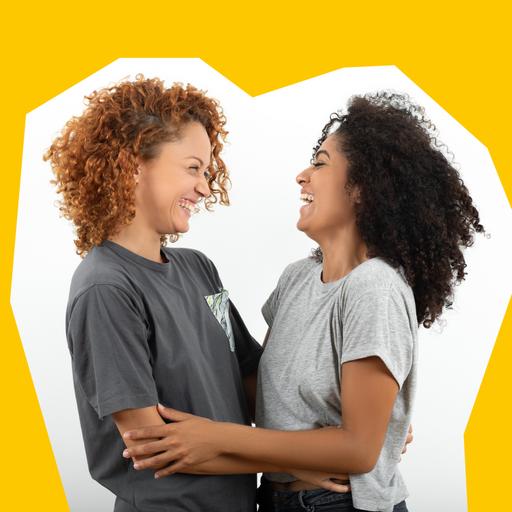 Anniversaries are truly amazing milestones, commemorating big events and celebrating another year together for couples across the world. They're the perfect time to remind someone special in your life just how much you care. Whether it's a relationship hitting that big first year marker, or a marriage that's stood the test of time over decades, a heartfelt message with happy anniversary wishes alongside a gift of flowers will really let your loved one know they mean the world to you.
SIMPLE ANNIVERSARY WISHES

When all you need is a few simple words to convey how much you mean to someone, short but meaningful anniversary wishes can really hit the spot. These suggestions for anniversary messages are quick and heartfelt and can be used for any type of anniversary.
Happy anniversary – here's to another year of true love.

Best wishes to my favourite couple on your special day – happy anniversary!

Every day is a celebration with you, so let's make this one a big one – happy anniversary.

Another year of marriage, another year to celebrate – here's to many more to come.

Enjoy every moment of your special day and keep making memories.

Happy anniversary – seems like only yesterday we were toasting at your wedding!
ANNIVERSARY WISHES FOR HUSBAND

An anniversary is even more special when the event you're commemorating is your own wedding day. Let your husband know how much you love him, with inspiration from these anniversary card messages.
For better or worse, after X years, I still choose you.

I love you more every day – thank you for being my happy place.

Happy anniversary – I can't wait to carry on annoying you for another X years!

Let's celebrate the day you finally realised I'm the best thing in your life – as you are in mine.

Thanks for keeping me warm at night Big Spoon, lots of love, Little Spoon.

Here's to X years since the best decision I ever made – saying "I do"!
ANNIVERSARY WISHES FOR WIFE

Show your appreciation and affection for your wife and celebrate another year of love with a bouquet of her favourite flowers and a thoughtful message – from passionate to playful, use these anniversary messages for a wife to get you started.
On our anniversary, I wanted to thank you for always being right – especially when you chose me, and in every aspect of our lives since.

I'm the luckiest person alive to have such a caring, thoughtful and beautiful wife – here's to another X years of happiness!

On our wedding day, I never thought it would be possible to love someone more than I loved you. Now, after X years together, I realise it is.

I love you more each day we're together. (Except last Wednesday. You were really annoying last Wednesday!).
ANNIVERSARY WISHES FOR A COUPLE

It doesn't have to be your own anniversary for it to be a celebration – let your friends, family and favourite couples know you're thinking of them on their special day, with these happy anniversary wishes.
Happy anniversary to a perfect couple.

Good job you two found each other – no-one else could keep up!

Happy anniversary – may your day be as special as the love you share.

Happy anniversary to my favourite couple – your love inspires me every day.

Happy anniversary – I feel so lucky to know you.

Congratulations on another year of putting up with each other!
ANNIVERARY WISHES TO PARENTS

Our parents' relationship is often the inspiration for our own. Let your parents know how much you appreciate everything they've done for you by marking the occasion of their anniversary with a heartfelt message.
It's my ambition to one day experience a love like you two share – enjoy your special day.
Happy anniversary, and don't worry – your marriage isn't old, it's just a fine vintage!
Love makes you stronger, and in our family, you two are a shining example of how that works – thanks for making me stronger.
Thanks for giving me the best possible start in life – I hope your day is as wonderful as you are.
WEDDING ANNIVERSARY WISHES

An anniversary is always special, but a landmark anniversary is even more magical. Make sure you get your message just right and be inspired by these wedding anniversary wishes to mark the most special of occasions:
1st Wedding anniversary wishes
365 days went by in an instant – time flies when you're having fun with your favourite person.
Here's to the first of many, many more years!
What a year! I love you more now than I did on our wedding day.
Thank you for making me smile every single day – that's 365 smiles and counting!
5th Wedding anniversary wishes
Wow – five whole years and we still haven't killed each other!
Happy fifth anniversary - "Wood" you like to spend another five years with me?
The last time we'll be able to count our years of marriage on one hand – here's to running out of fingers and toes!
10th Wedding anniversary wishes
Double digits = double the love.
Our first major milestone – here's to reaching many more of them together!
Let's break out the bubbly and celebrate ten amazing years!
25th Wedding anniversary wishes
Quarter of a century – we may be getting old, but I'm glad I'm getting old with you by my side.
The silver jubilee anniversary of your wedding, and you still make love look easy!
After 25 years, I guess this is for keeps then!
30th Wedding anniversary wishes
Three decades of being married to you is not nearly enough – here's to many more!
To my pearl on our pearl wedding anniversary – let's make a day that shines as brightly as you.
You deserve a medal for 30 years of putting up with me – hopefully this card will do!
50th Wedding anniversary wishes
Happy gold anniversary to the gold star in my life – I couldn't be happier.
Fifty years of happy memories – let's hope we have many more memories to make together.
After 50 years together, I reckon we get to call our love everlasting by now!
60th Wedding anniversary wishes
Not many people get to celebrate 60 whole years with their favourite person – how lucky are we?!
You are my rock, my diamond, my everything – happy 60th anniversary!
Our marriage has proven as strong as the diamond 60 years represents – thank you for always being there for me, I love you.
Hopefully you now feel inspired to write your own personal anniversary message. Make your anniversary gift extra special when you couple your happy anniversary words with a beautiful bouquet. Browse the range of anniversary flowers and choose something to make your loved one smile on your special day.