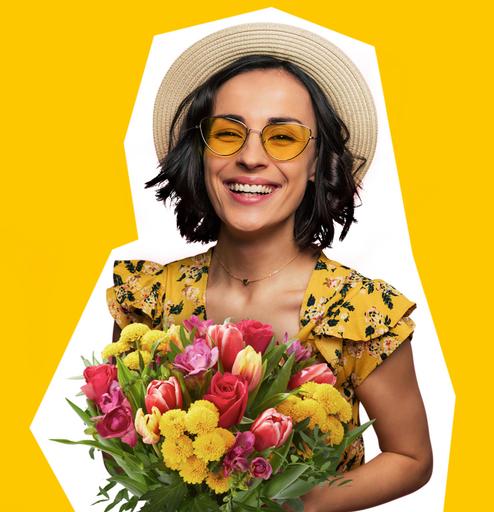 A little update on how we're dealing with Covid-19
Firstly, it's important to say that we're absolutely focussed on the health and safety of our teams, suppliers, partners and you, our wonderful customers. It's number one on the priority list. Every single decision we've made has been guided by that, following the clear advice being issued by the government.
At the moment online retailers are being encouraged to continue to operate, where they can do so safely. This means that, right now, our service to you remains pretty much unchanged.
Our production facility (where the flower magic happens) is operating in safe conditions according to guidance from the government and Public Health England. And our fabulous delivery partners, Royal Mail and DPD, are also working amazingly to ensure our flowers are delivered not only when you need them to be but contact free for everyone's peace of mind.
We do have some limitations around the numbers of bouquets we can send out each day, and this may affect the availability for deliveries on some dates.
As you know, the situation is an ever-changing one and we can't promise what tomorrow or next week will bring. What we can promise, though, is that we'll keep our website up to date with what's available and when. So, should you want to make someone smile – be it for a birthday celebration, some get well wishes or just because you're feeling kind – we'll do our best to carry on doing our bit.
And, finally, we want to send you a smile. They go a long way, smiles, and ours may be a virtual one but we hope you got it.
Stay safe.