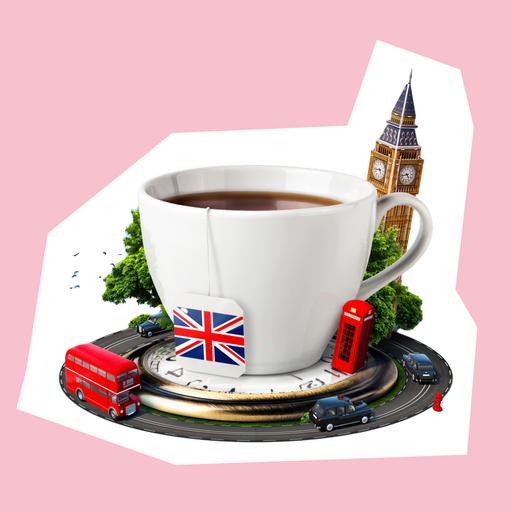 Flowers for the
Queen's Platinum Jubilee
The Queen's Platinum Jubilee is as good excuse as any to get your party on. 70 years in the same job? We'll raise a glass to that! Whether you want to shimmy down to your nearest street party or kick back at home, we love any reason to celebrate.
Flowers have always been a symbol of appreciation and are the cherry on top of any event. So it's easy to see why they're being used to help mark this momentous occasion. Join in the festivities and decorate your home with our Platinum Jubilee bouquet dedicated to Her Majesty The Queen's 70 years on the throne.
To celebrate the Queen's 70-year reign, there will be an explosion of flowers at the Tower of London. Dubbed the Superbloom, the floral fascination will flood the moat of the Tower to create a wildly colourful and interactive experience in the centre of the city. A fitting way to remember the Queen's Platinum Jubilee.
Fancy creating your very own Superbloom at home, on a smaller scale? Read our guide below to find out how to make a floral statement – both inside and out – in celebration of the Platinum Jubilee.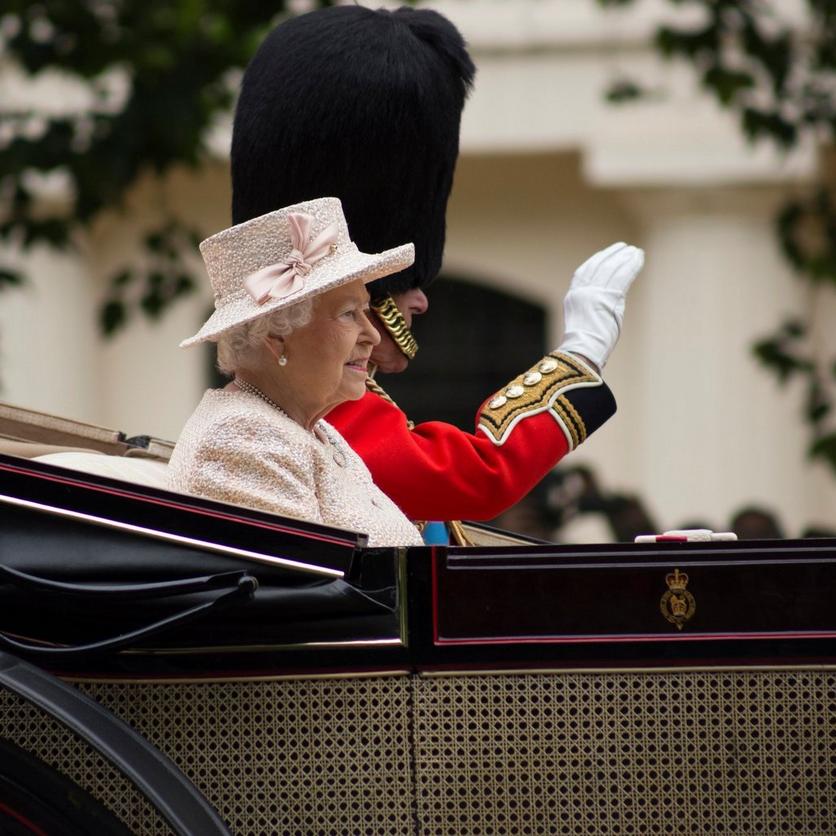 The Queen's Platinum Jubilee
The Royal Jubilee is a celebration of the life and reign of the British Monarch across the UK Commonwealth. These historic celebrations are named after the traditions of wedding anniversaries, so Silver for 25 years, Golden for 50 years, Diamond for 60 years and Platinum for 70 years.
This year, The Queen's Platinum Jubilee is made even more special because Queen Elizabeth II will be the first British Monarch to celebrate 70 years of service. To celebrate, the nation will enjoy an extended four-day bank holiday weekend to make the most of this anniversary with a series of exciting events across the country.
WHEN IS THE QUEEN'S PLATINUM JUBLIEE?
While Queen Elizabeth II became the first Monarch to celebrate a Platinum Jubilee on February 6th 2022, the Platinum Royal Jubilee Central Weekend doesn't actually happen until June 2nd – 5th. Luckily for us, the UK is being treated to a special extended bank holiday weekend on these dates, to make sure we can commemorate this big moment in British history.
Celebrations for the Queen's Platinum Jubilee are set to take place in schools, offices and communities across the country. And over the four days, we'll see dazzling street parties, celebratory lunches, beacon lighting and tree planting in honour of the Queen's extraordinary reign. But how can you get involved?

PLATINUM JUBILEE CELEBRATIONS
There are several events taking place throughout the summer, building up to the Jubilee Weekend and Superbloom display at the Tower of London. Here are some of the biggest Platinum Jubilee celebrations to look out for:
Thursday June 2nd – The Queen's Birthday Parade (Trooping the Colour) and Platinum Jubilee Beacons.
Friday June 3rd – Service of Thanksgiving at St Paul's Cathedral.
Saturday June 4th – The Derby at Epsom Downs and the Platinum Party at the Palace.
Sunday June 5th – The Big Jubilee Lunch and the Platinum Jubilee Pageant.
If you prefer to celebrate closer to home, you can host your own street or garden party. These traditional celebrations hark back to the children's 'Peace Teas' after the end of World War One – and are the perfect excuse to decorate your space for the Platinum Jubilee. You can even go all out with a fancy dress theme!

WHAT ARE THE BEST CELEBRATION FLOWERS
Flowers are the perfect way to mark a special occasion, such as the Queen's Platinum Jubilee. They help spread joy and bring smiles to people's faces – an essential at any party. Whether you use them to brighten up a table setting, create a focal point for photos or gift them to family and friends, they are sure to go down a treat.
The official colours of The Queen's Platinum Jubilee emblem are made up of platinum and royal purple. So, the best way to pay tribute to the Platinum Jubilee celebrations is with purple flowers. That way, this subtle colour scheme can carry the theme across the whole weekend.
You can use any purple flowers you like – though we recommend you choose a seasonal summer stem that reaches peak bloom for the Jubilee Weekend. Think vibrant hydrangeas, delphiniums and alstroemeria to add a touch of royalty to your celebrations.

Hydrangeas
Hydrangeas come in a variety of lovely hues, including purple, making them perfect for the Platinum Jubilee. Full and rounded, hydrangeas are just as striking on their own as they are paired with other flowers. Their grand petals sure make an entrance, and you'll often find them at weddings. To keep your hydrangeas in top condition for the Jubilee weekend, make sure you place them in water right away and give them a gentle mist once a day.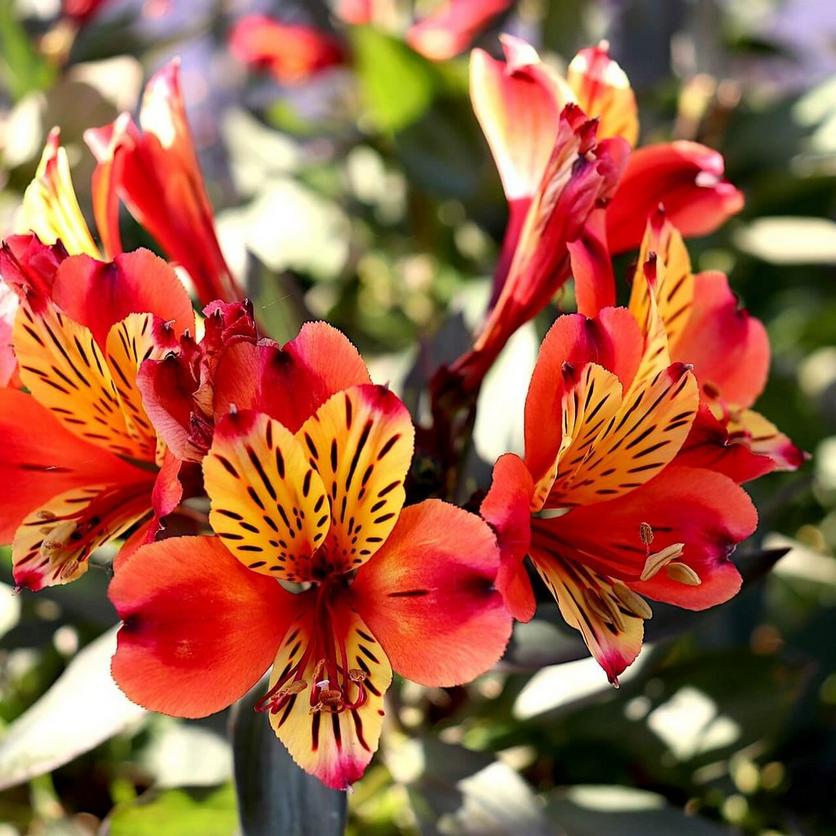 Alstroemeria
Stemming from the lily family, alstroemeria are delicate flowers that add a subtle pop of colour. They come in a selection of colours, including purple. Place these dainty flowers around the home or arrange as part of a Platinum Jubilee tablescape to show off their regal colours. You'd be surprised to know that alstroemeria are incredibly long-lasting, with a vase life of between one and two weeks. So, you don't have to worry about them wilting over the four-day weekend.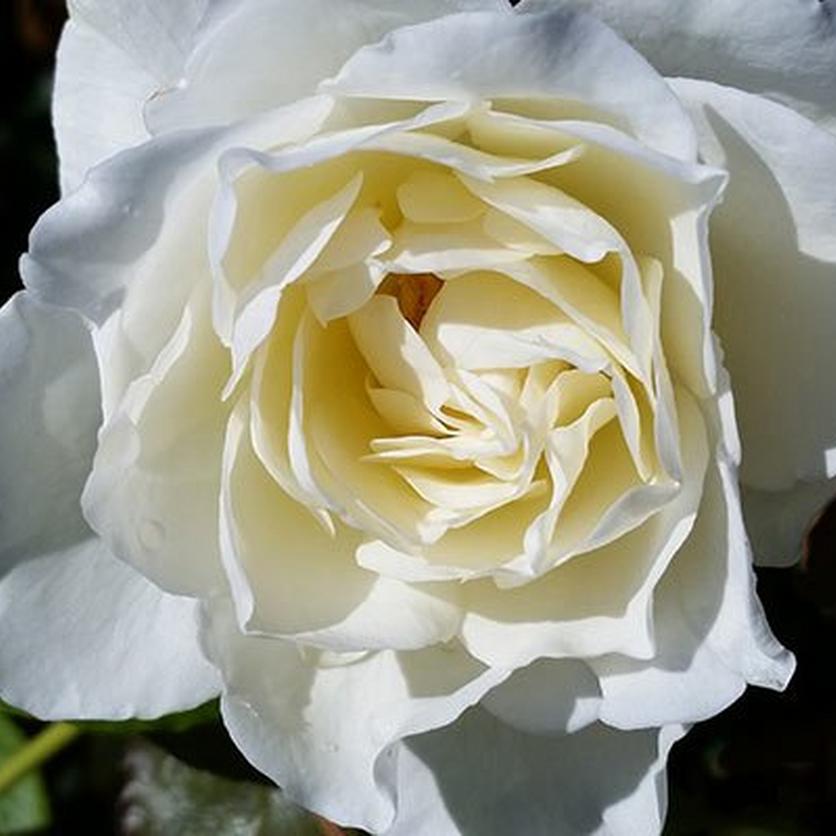 Roses
If you're looking to mix and match your colours, you can't go wrong with classic roses. As the national flower of England, they are the perfect petal to celebrate the Platinum Jubilee. Roses are easy to come by and make beautiful arrangements for your street party tables, as well as thoughtful gifts for anyone unable to make it. If you're planning to follow The Queen's Platinum Jubilee colour scheme, why not arrange white roses with purple stocks to resemble the platinum and purple emblem?
WILD FLOWERS FOR THE JUBILEE
The centrepiece of the ongoing Platinum Jubilee celebrations will be the incredible Superbloom experience at the Tower of London. Around 20 million flower seeds will transform the Tower of London moat as they blossom from June to September for both visitors and wildlife to enjoy.
If you're planning a trip into the UK capital, you can experience it for yourself with the Superbloom slide – allowing visitors to slide straight into the colourful moat. Alternatively, you can also use the fully accessible visitor entrance to explore this stunning field of flowers.
The Tower of London will become an urban oasis for pollinators such as bees, butterflies, insects and seed-eating birds. And you can create your own seasonal wildflower display at home to get in on the fun. Our special Platinum Jubilee bouquet brings together delphiniums, roses, carnations, and eryngium to create the perfect arrangement of celebration flowers for your Jubilee Weekend.

Counting down the days until that glorious extended bank holiday weekend this summer? The Queen's Platinum Jubilee has plenty in store with so much to celebrate.