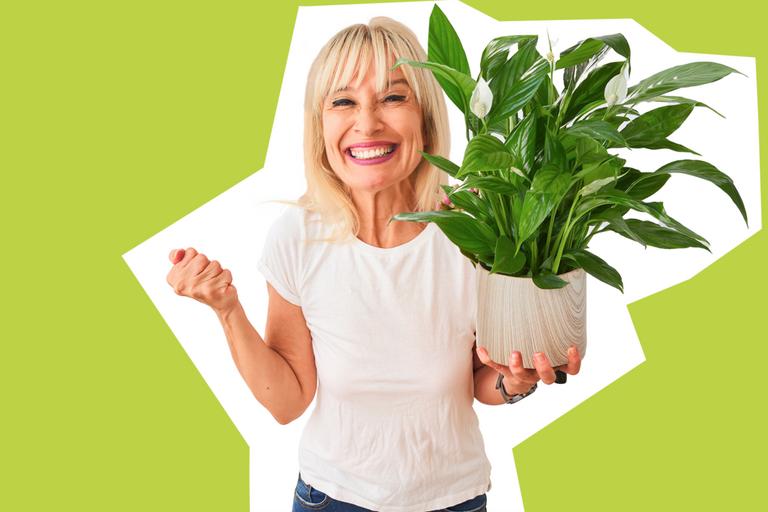 PLANT
SUBSCRIPTION
Sunshine delivered every month with our seasonal house plant subscription.
MONTHLY PLANT SUBSCRIPTION
Bring sunshine into your home every month with our monthly plant subscription. Want to treat someone else? Our plant subscription is the perfect gift for long-lasting joy. Whether you are spoiling yourself or a loved one, all of the house plants featured in our subscription boxes are guaranteed to make anyone smile.
CHOOSE YOUR PLANT SUBSCRIPTION
HOW OUR PLANT SUBSCRIPTION WORKS
We love spreading smiles and happiness, and what easier way to do that than sending cheerful house plants by post? Brighten their day whatever the occasion with our monthly plant delivery.
Whether it's to brighten up your living space, send a birthday surprise or simply spread some long-lasting joy, a plant subscription is the perfect gift. From just £20 a month, add a new plant-pal to your home or theirs. Just choose how long you'd like your plants to be delivered for - either 3 months, 6 months or 12 months and select your first delivery date, then we'll take care of the rest. A beautiful flowering house plant will appear on their doorstep once a month (around the 18th), delivered for free across the UK by our trusted delivery partner.
Plant subscription made easy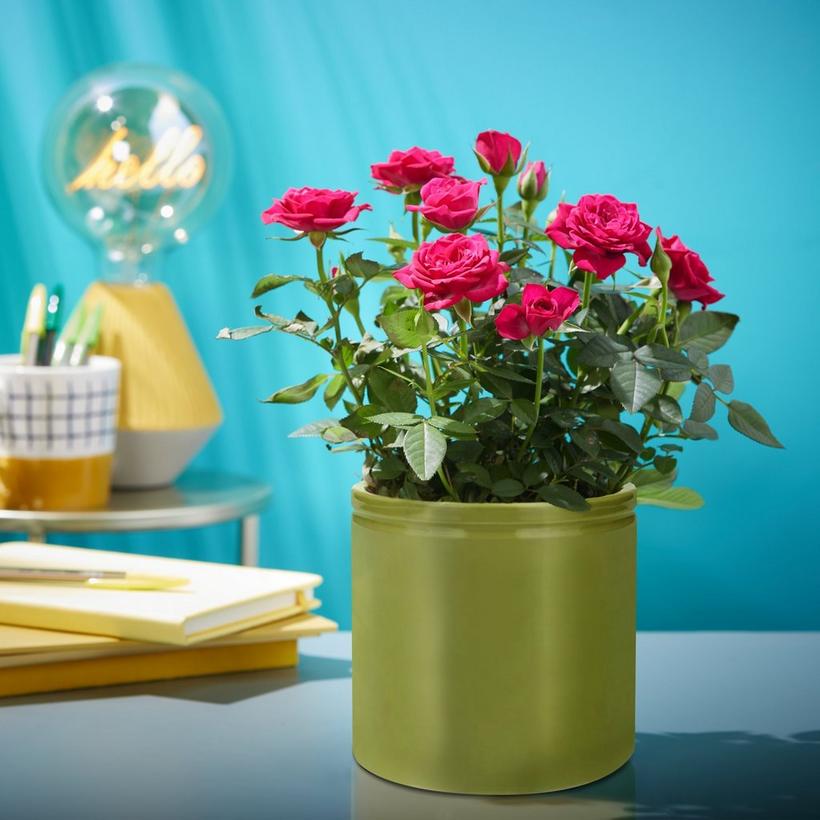 Our seasonal plant subscription is the perfect gift (for them or for you!), whatever the occasion.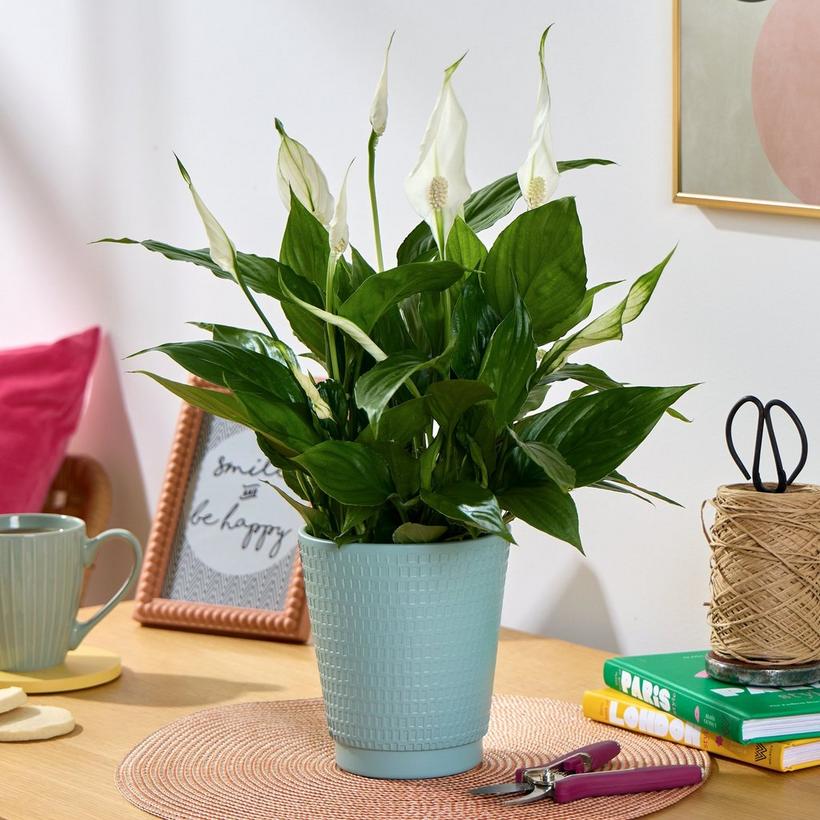 OUR PLANT SUBSCRIPTION BOX
Wondering what's included in our plant subscription box? We select one of our favourite, seasonal house plants every month, each delivered in its very own container. From spring narcissi, to a pink rose plant in an equally pretty pink pot, to a seasonal poinsettia, our team choose the freshest, flowering house plants guaranteed to add a pop of colour to any home.
Take a peek at our upcoming subscription boxes…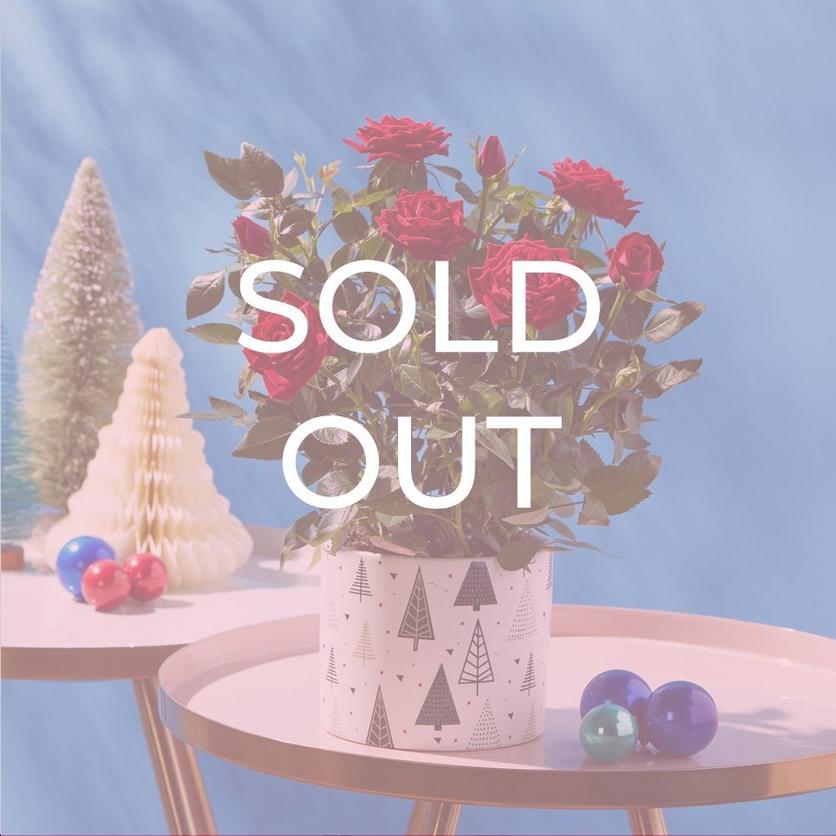 DECEMBER PLANT SUBSCRIPTION BOX
Celebrate the magic of the season with our Very Merry Rose Plant. A rose as red as Rudolph's nose, our December plant subscription box is the perfect way to add a festive touch indoors. Whether you are wanting to send them a birthday gift that keeps on giving or send some festive cheer, December's plant subscription box arrives with it's very own ceramic pot decorated with cute Christmas trees - the perfect ready-made gift.
PLANT CARE TIPS
Whether you're transforming your own home or surprising someone with a plant gift, it's important you give the plant the right TLC to ensure it can thrive. Each plant has its own care tips, so we're here to help with our plant care guides. For general indoor plant care, we've rounded up key care tips from watering and light conditions to get you started. And because sharing is caring, if you've chosen our plant subscription as a gift, then send the recipient the links to our plant care guides so they know what to do.
Like with our flowers, our plants are delivered in bud so they arrive as fresh as can be – just give the soil a water, pop them pride of place and watch them bloom into life.
WHY CHOOSE OUR PLANT SUBSCRIPTION SERVICE

"Good quality plants, plants are now thriving in the garden many years later"
FAQs ABOUT OUR INDOOR PLANT SUBSCRIPTION
How often do the plants arrive?
You can choose from our 3 month, 6 month or yearly plant subscription, with a plant arriving once a month for the duration of your selected subscription.
How long to the plants last?
With the right care, our plants are a long-lasting gift. We pick the freshest, seasonal house plants to be included in our plant subscription boxes and they are delivered in bud to guarantee they are fresh when they arrive on the doorstep.
Can I send a plant subscription gift?
Yes! Our plant subscriptions are the perfect gift to bring long-lasting joy. Whether it's to celebrate a new arrival, spoil them on their birthday or treat them at Christmas, our plant subscriptions are guaranteed to add some sunshine, month after month.
How does the subscription payment work?
Simply choose how long you would like the subscription to last, add it to basket then pay for the duration of the plant subscription in one go. You don't even have to pay for delivery, all of our plants are delivered for free across the UK.
Can I cancel the subscription at any time?
Of course! We pride ourselves on creating smiles and happiness, but if for any reason you or the recipient aren't finding the plants bring you joy, then get in touch with our lovely Customer Care Team who will be more than happy to help. View our full terms and conditions for our subscription delivery.
What happens if there isn't someone home to receive the delivery?
All of our subscription plants are carefully packaged in gift boxes, which have been specially designed to protect the flowers and the pot when delivered by post. If the recipient is out, our delivery partner will aim to leave the box in a safe place so they don't miss out on their monthly plant delivery.