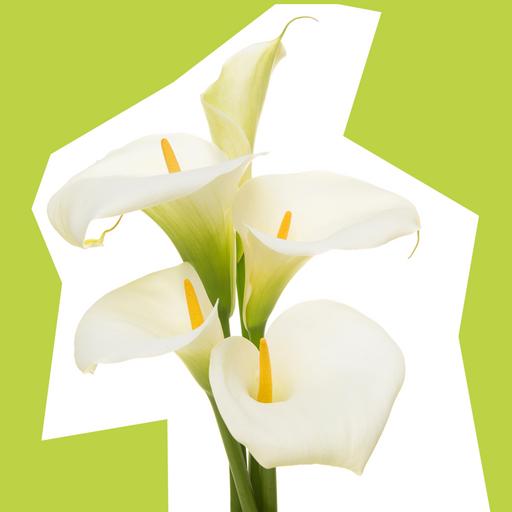 Sympathy Messages
For A Sympathy Card
Sometimes it can be hard to know what to write in a sympathy card to convey the right message. Maybe you know someone who is grieving, and you want to show them you're thinking of them with a sympathy message. Perhaps you're struggling to put your emotions into words and aren't sure what to write in your card. No matter the reason, sending a sympathy card is a lovely gesture to let friends or family know that you're thinking of them.
Learn how to write a message of condolence in your sympathy card with this helpful guide.
What to Write in a Sympathy Card
A sympathy message should strike a perfect balance between showing someone you care while not overwhelming them with a long message. If you are not particularly close with the person to whom you are writing your sympathy message, it's best to keep your message simple.
If you're writing a sympathy message for the loss of someone close, it might be nice to share a happy memory you have of them and help celebrate their life. Most importantly, let your recipient know you are here to support them.

Short Condolence Messages
Short condolence messages are perfect when you don't know the recipient very well. It could be a work colleague, a friend you've lost touch with, or someone you haven't seen in a long time.
Here are some examples of what to write as a short condolence message that conveys a message of sympathy:
Please accept my condolences at this very difficult time.

We are very sorry to hear you're going through this.

I am so sorry to hear about your loss.

You and your family are in my thoughts.

I am thinking of you during this challenging period.
Sympathy Messages for the Loss of a Parent
The loss of a parent can be devastating, so a meaningful sympathy message could remind them that they are not alone. It could be the loss of a parent who passed away unexpectedly, a parental figure who greatly impacted someone's life, or a parent who was in their older years.
Here are some examples of what to write in a sympathy message for the loss of a parent:
Please know I am always here for you whenever you need me.

Your sadness is shared by all who knew your [mother / father].

I am sorry that your loss has been sudden. Please take comfort knowing that [he / she] was greatly loved.

You and [insert name] shared an amazing relationship that you can always cherish.

I hope you find comfort in knowing your [mother / father] is now at peace.

Sympathy Messages for the Loss of a Mother
If you want your sympathy message for the loss of a parent to be more specific, discover some heartfelt messages for a mother or mother figure who has passed away:
Your mother meant so much to everyone who knew her.

You can always be proud of the special bond you shared with her.

We will all miss her kindness and compassion dearly.

You are never alone, and everyone around you loves you.

She is in my thoughts and prayers always.
Sympathy Messages for the Loss of a Father
If you are writing a sympathy message to someone who is grieving the loss of a father or father figure, here are some kind sympathy messages you could use:
You learnt so much from your father and carry him with you today.

He was very proud of you and everything you have accomplished.

Your father was a caring and generous man that I greatly admired.

I am deeply saddened to hear about the loss of your father.

Your father is still with you no matter where you go.
Sympathy Messages for the Loss of a Husband or Wife
As with losing anyone close to you, the passing of a husband or wife can be an extremely difficult time and a dramatic change in someone's life. Writing a sympathy card for someone who has lost a partner is a kind gesture to let them know you are thinking of them.
Find out what to write in a sympathy message for the loss of a husband or wife:
Please know I am here to support you with anything you might need.

You loved each other very much and shared a special relationship.

I am so grateful that you were able to bring so much joy into their life.

You shared a beautiful connection with [insert name] that still lives on.

Know that no matter what, you are never alone. We're always here.

Sympathy Messages for a Friend
Discover some examples of compassionate sympathy messages you could include in a card for the loss of a friend:
I am going to miss [her / him] too.

Sending you hugs as we remember the loss of our friend.

You made some very happy memories together that you can look back on and smile.

You are in my thoughts as you get through this difficult time.

Please know that I am here if you want to talk to someone.
Sympathy Quotes & Poems
Loss is something that everyone experiences and is a topic that has inspired many authors and poets. Quotes about sympathy can bring great comfort to someone experiencing loss and act as helpful reminders to carry with us.
Here are five examples of sympathy quotes that will inspire you:
"Tears shed for another person are not a sign of weakness. They are a sign of a pure heart." – José N. Harris.
"Those we love and lose are always connected by heartstrings into infinity." – Terri Guillemets.
"You can't truly heal from a loss until you allow yourself to feel the loss." – Mandy Hale.
"Those we love never truly leave us… There are things that death cannot touch." — Jack Thorne in Harry Potter and the Cursed Child, J.K. Rowling
"Never. We never lose our loved ones. They accompany us; they don't disappear from our lives. We are merely in different rooms."— Paulo Coelho, Aleph.
In Summary: How to Write a Message of Condolence
When writing a condolence message, the main goal is to let them know you care about them. Try not to overthink what you're writing – often, the best sympathy cards are written from the heart.
Touch on memories from their life you think they'll like to hear or share things you admired and will never forget about the person who passed. Don't be afraid to make your card personal if you think that's appropriate. Remember to trust your judgement and think about the person receiving the card.
Keep your sympathy message genuine and compassionate, offering kind words that are supportive and sympathetic. Whether you want to send a message of sympathy through a hand-written card, a phone call, or some sympathy flowers, a condolence message goes a long way.
Knowing what to write in your sympathy message will let someone know you're thinking of them when they are going through a tough time.
Send your sympathy message alongside a thoughtful bunch of sympathy flowers and show you care.