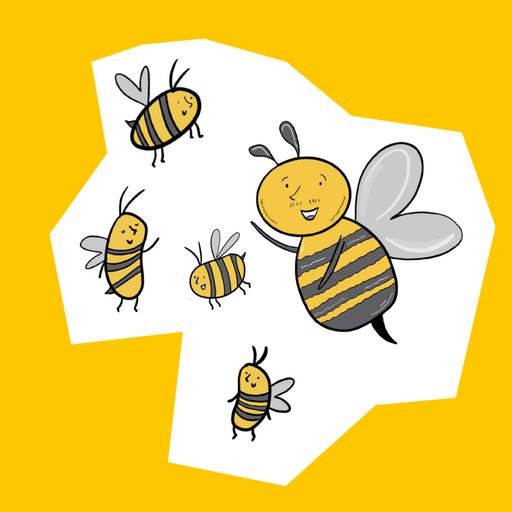 FREE LEARNING
RESOURCES FOR
SCHOOLS
As a brand, we are on a mission to educate and inspire people to help save our wild bees, and we want to spread the word far and wide.
We're as passionate about education as we are for our pollinators, so we have created a fun and engaging activity pack designed for children in Key Stages 1 and 2 which can be used in the classroom. Created in partnership with teachers, our 'Bee A Superhero' activity pack is set to inspire young minds whilst seamlessly aligning with the current primary school curriculum.
Our goal is to provide an enriching educational resource that not only meets the needs of teachers but also sparks joy in learning, with each page being colourfully designed to capture a young audience.
What is included in the activity pack?
Our activity pack offers a collection of facts, hands-on exercises and interactive challenges. Using the pack you can:
🐝 Teach children to 'bee superheroes' as they learn about the importance of bees and why the UK bee population needs our help.
🐝 Take the learning outdoors as you identify different types of bees, as well as the best bee-friendly flowers, which could be found around your school grounds.
🐝 Encourage their creativity as they design their very own bee-house which provides a shelter for our wild bees.
🐝 Teach bee first-aid, so they know the right things to do when they spot a bee in trouble.
🐝 Have fun creating your very own waggle dance, and join the waggle dance group – the buzziest dance group in the hive!
We have collaborated with head teachers, Forest School leaders and bee experts to ensure that our information is factually correct and is of the most benefit to use in the classroom.
Want to learn more? Email us at thebeehive@flyingflowers.co.uk.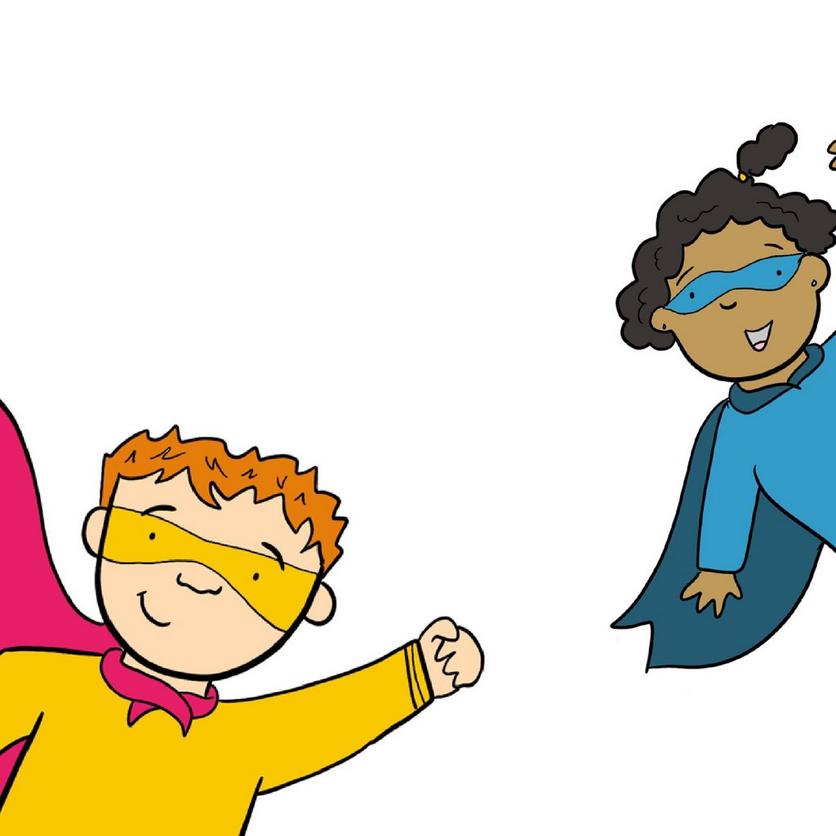 I love the way you have liaised with schools to ensure the links to the curriculum are very clear.
With such a time pressured timetable it is really important that teachers' can see the academic benefits for example developing reading comprehension opportunities whilst developing environmental awareness and science knowledge.
Jackie, Ingham Primary School
What other learning resources do we offer?
Alongside our 'Bee A Superhero' activity pack, we provide teacher notes which highlights which area of the curriculum the content aligns to, as well as providing additional links to useful resources.
We are fortunate to have links to a local beekeeper, who has also provided key resources and can work with schools on educational visits.
Our learning resources are not just for use indoors. We have supported a Forest School Practitioner at Osbournby Primary School by donating gardening tools and bee-friendly seeds and plants that can be used in an outdoor classroom, and support hands-on learning.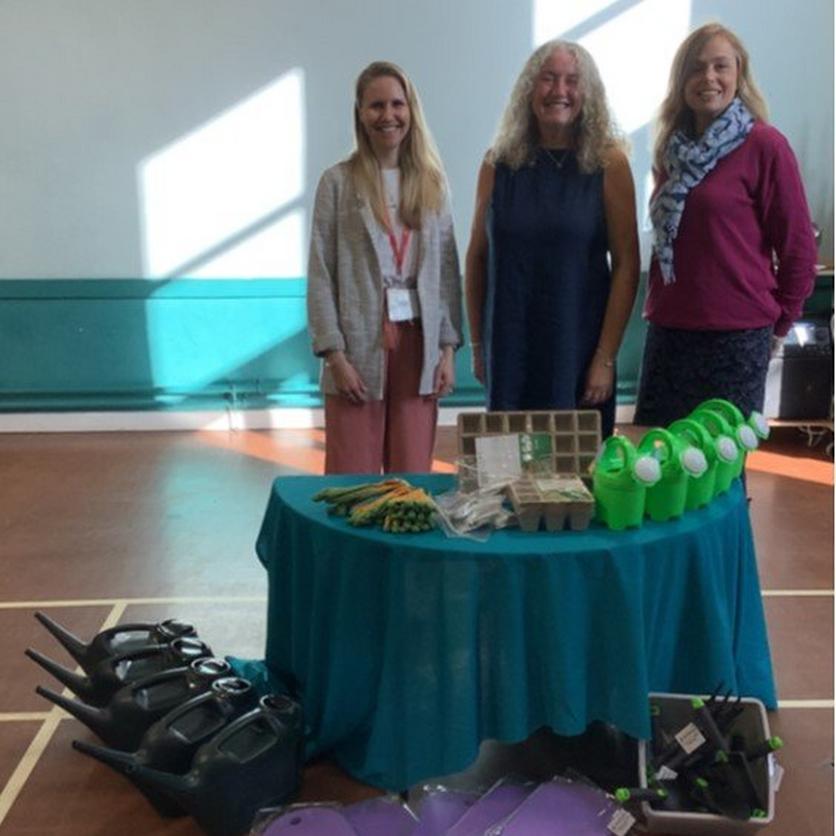 The Bee Activity packs will enhance the learning within their Forest School Lessons.
The resources contain a wide variety of information in written and visual content. They will engage the children in understanding the important role our bees provide and educate them in what they can do to contribute to this valuable cause."
Jo, Forest School Practitioner
If you are a parent, grandparent or someone who cares for a child, we have created a smaller version of the pack which you can use at home.
Available to download for easy use within the classrooms or at home, our free learning resources are a valuable addition for both teachers and parents, to help inspire young superheroes to help save the bees.
Through education, we hope to inspire the next generation to protect and cherish our fuzzy friends and build a legacy of people with a passion for pollinators.
If you are interested in learning more or want to use our learning packs in your school, give us a buzz at thebeehive@flyingflowers.co.uk. Join the swarm and #beenoisy about saving our wild bees.

Are you a teacher, a Forest School leader or work in education? If you are interested in receiving our FREE learning resources, including our 'Bee A Superhero' Activity Pack and teacher notes, or want to find out more information, email us at thebeehive@flyingflowers.co.uk.