Diwali Flowers
& Gifts
1st December, 2023
1st December, 2023
For millions of Hindus, Sikhs, Jains and Buddhists, Sunday 12th November 2023 will mark one of the biggest events in their calendar – Diwali. Known as the Festival of Light, this celebration serves as a beacon of brightness to mark the Hindu New Year. It is a joyous time and the perfect chance for friends and family gather to enjoy each other's company and prepare for a successful year ahead.
Although its roots are found in India, today Diwali is celebrated around the world. In fact, some of the biggest celebrations are held in Leicester where tens of thousands gather on the streets of the city to enjoy the celebrations.
What is Diwali?
Diwali is widely celebrated across different religions and there are different stories as to how this festival started. One common theme that runs throughout is its representation of the victory of good over evil, triumph of light over darkness and knowledge over ignorance.
In Hinduism there are several slightly different stories behind Diwali. In Northern India, Diwali celebrates Prince Rama's triumphant return to the city of Ayodhya after 14 years of exile and the rescue of his wife Sita. In the south the festival celebrates the victory of Krishna who killed the evil demon king Narakasura and released 16,000 girls being held captive. While in the west it celebrates Vishnu's banishment of King Bali who had become a threat to the gods. It is also associated with Lakshmi, the Hindu goddess of wealth and good fortune.
Although many Jains offer prayers to Lakshmi, their Diwali is dedicated to the celebration of the death and final nirvana of Mahavira, the founder of Jainism. For Sikhs the celebration marks the release of the sixth guru Hargobind after 12 years of imprisonment by the Mughal emperor Jahangir while Buddhists celebrate it as the day the Hindu Emperor Ashoka converted to Buddhism.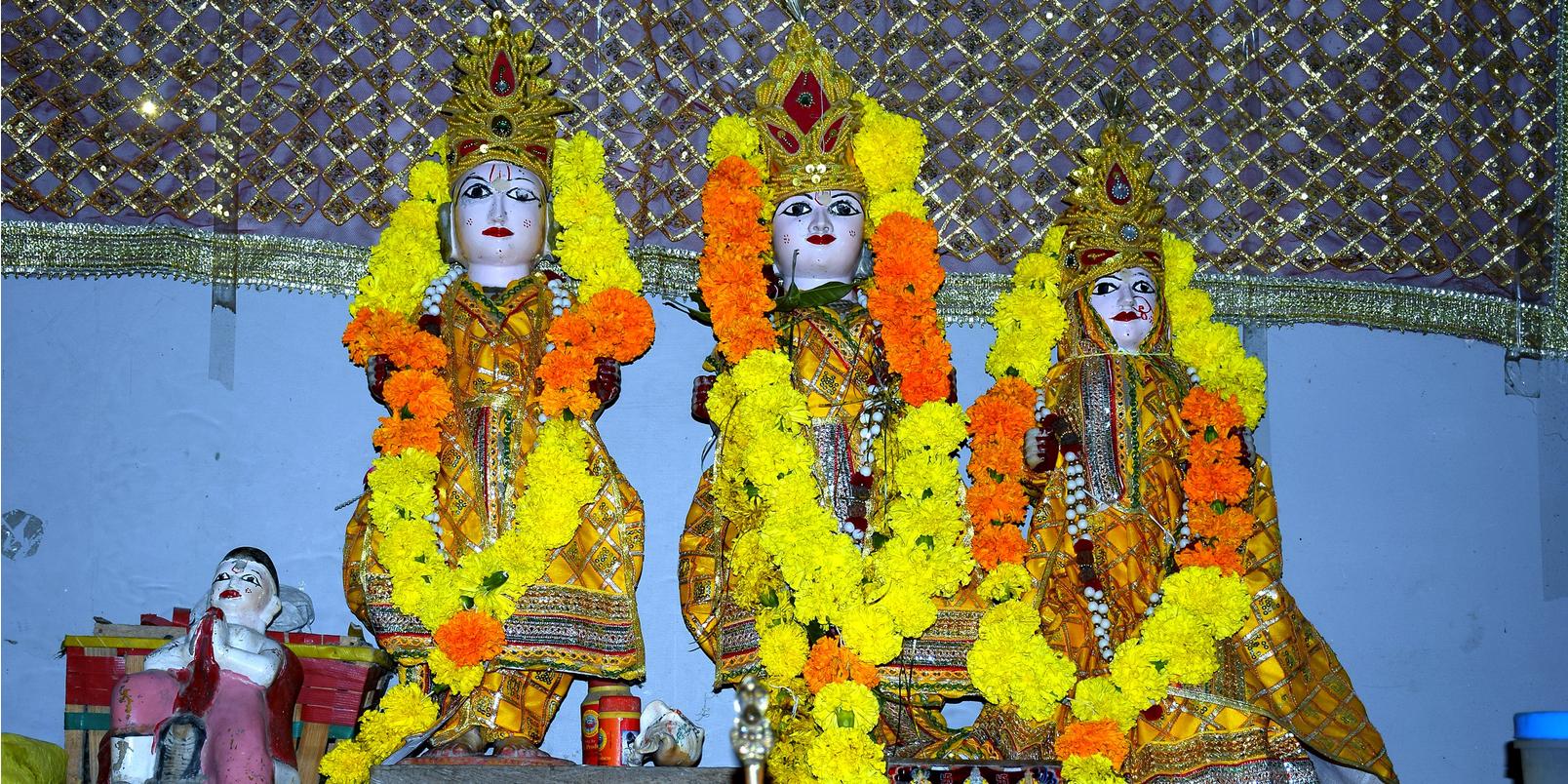 Diwali Traditions
Although celebrations for Diwali differ from region to region (just as the legends do) the common theme that runs throughout is the tradition of gathering together with loved ones, eating food and using light to protect the home from spiritual darkness.
Diwali is celebrated over a five-day period and traditionally the first day is spent cleaning the home, and baking sweets. The next day is all about decorating often with candles, flowers and creating the decorative rangoli. Diya, an oil lamp made from clay or mud, are lit in every corner of the home to weaken the darkness.
Festivities reach their peak on the third day of Diwali which is also the Hindu New Year. Families and friends will dress up in their finest clothes, visit temples for prayers and to seek blessings before gathering for a celebratory feast and watching fireworks. Windows will be opened and Diya left on all night to welcome in the goddess Lakshmi.
The fourth day is a chance to visit friends and family and traditionally exchange gifts. The final day is dedicated to the brothers in the family when sisters will cook for them.
Diwali Gifts
The giving of gifts forms a central part of the Diwali festivities and is seen as a way of displaying prosperity, showing love and offering wishes and prayers to deities.
All gifts are welcome. Traditional gifts often include fruits, nuts and Indian sweets. Gold forms a big part of Diwali and is considered to bring good luck, especially when given at the start of the festivities. As symbol of prosperity, jewellery is also popular and symbolises hope over despair.
This is a festival of light, the name Diwali is taken from the Sanskrit word Deepavali which directly as 'row of lights'. Giving a handmade Diya, scented candles or Diwali lamps will bring in the light. Diwali is almost incomplete without flowers. Sending loved ones, a gift of a stunning flower bouquet of yellow sunflowers and orange roses is the perfect way to let them know you are thinking of them, especially if you can't be there in person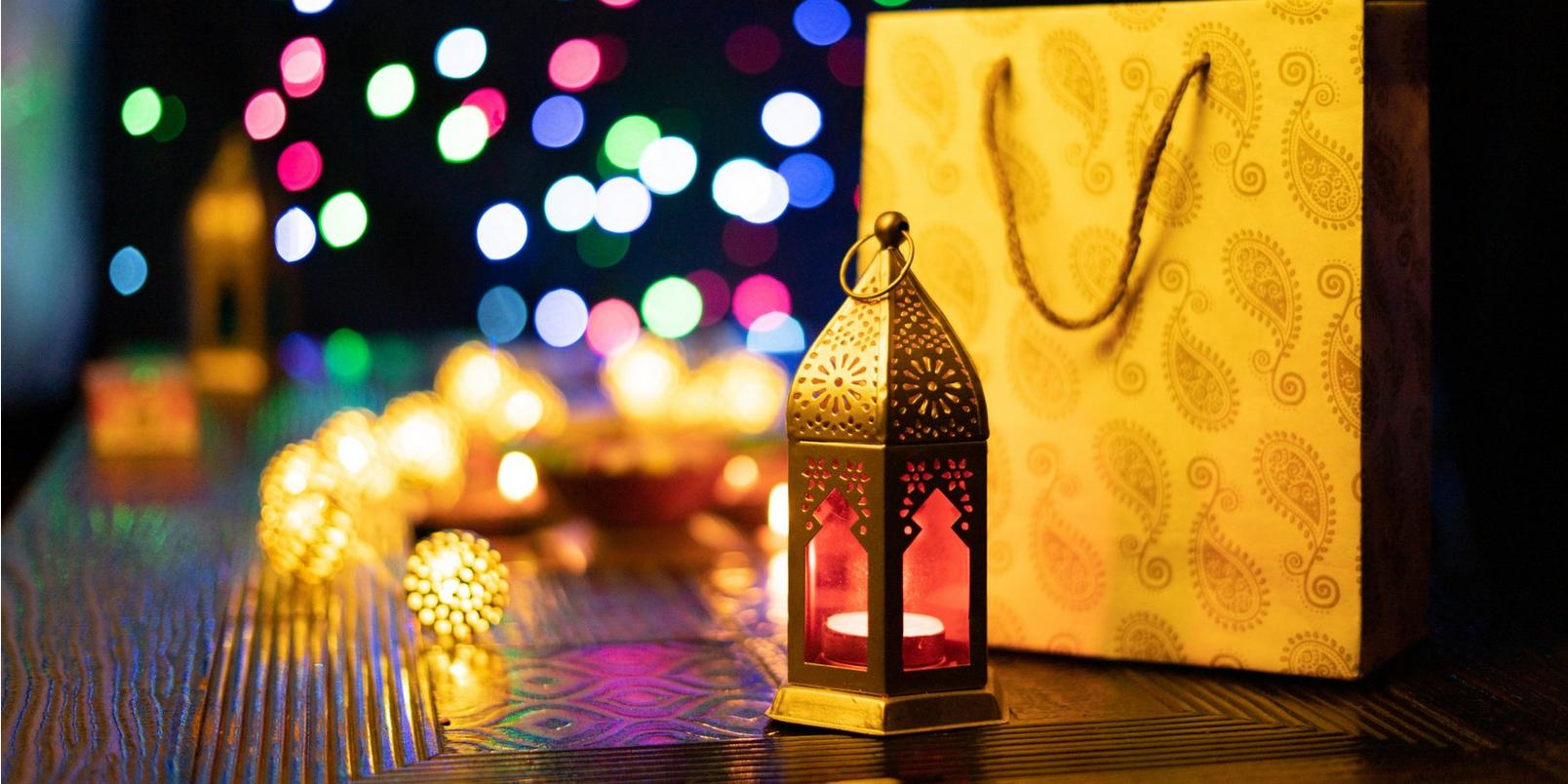 Diwali Flower Decorations
Diwali decorations would not be complete without having flowers among the home, after all they are the perfect way to bring brightness and aromatic scents into your surroundings.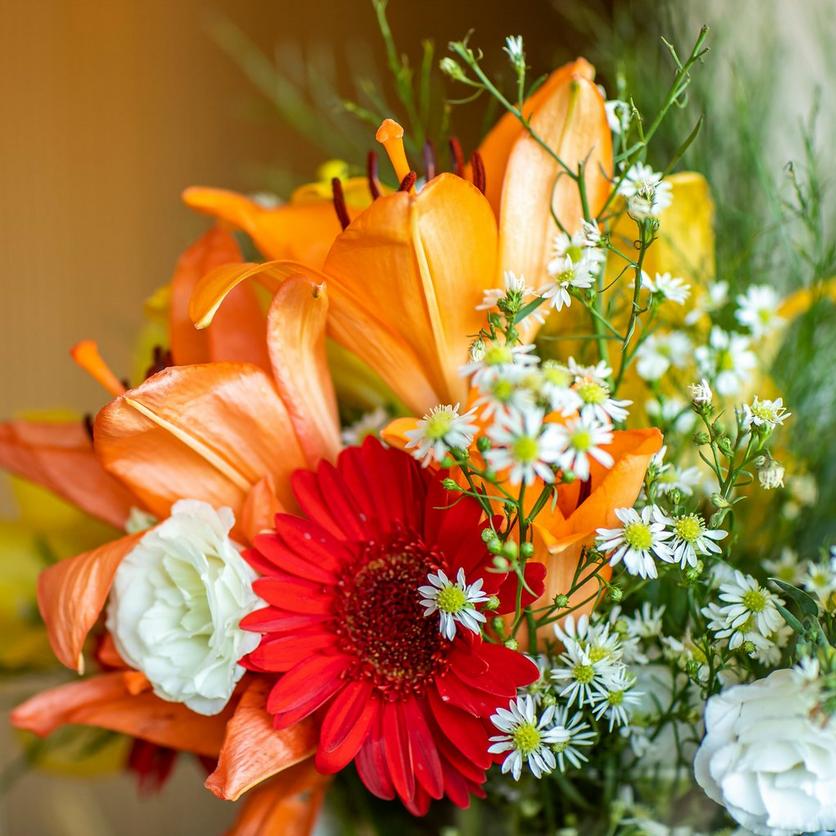 Vases of blooms
Go for vases of blooms around the home, marigolds are a traditional Diwali flower but anything colourful like cerise roses and orange oriental lilies will work. You could also fill entrances to patios and doorways with pots full of flowers to welcome your guests as they arrive.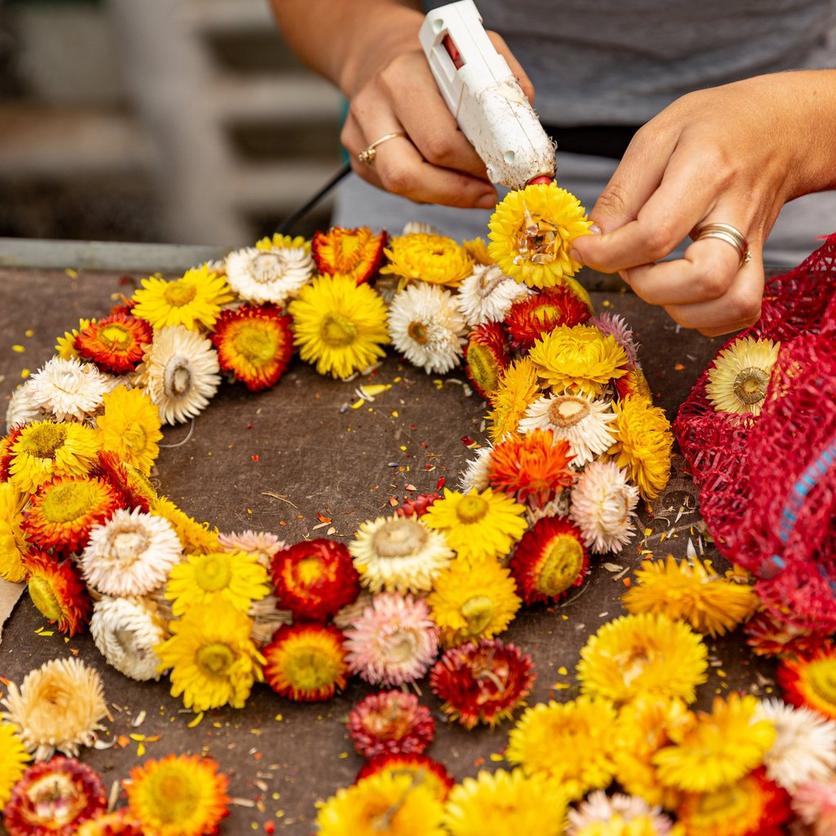 Dried Flowers
Dried flowers are perfect for creating wreaths to hang on the front door, you could even mix in a few fresh flowers for a range of colours, textures and scents. If you have some dried flowers left over, why not create some garlands that can either be hung up on the wall or laid out on a shelf.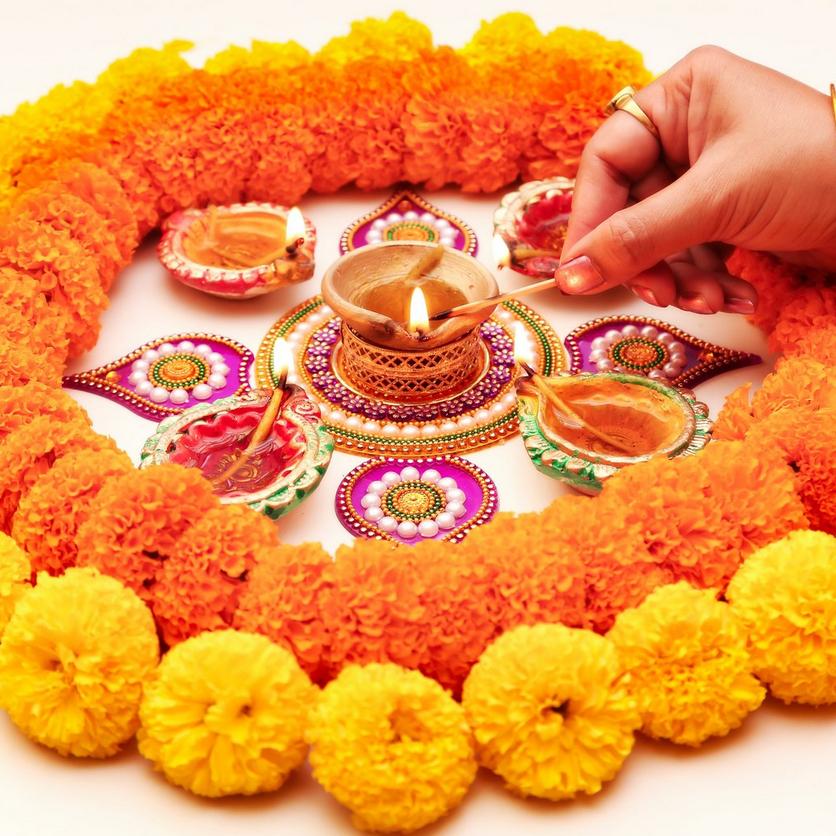 Rangoli Art
One of the biggest Diwali customs is rangoli art. The intricate and colourful designs are created using rice, coloured sand and fresh or dried flowers. They are usually placed near the doorway to welcome in Lakshmi and bring good luck. Families often have patterns specific to them that have been passed down through the generations. If you're looking for flowers for your rangoli designs go for bright and colourful options like yellow roses, red carnations and white alstroemeria.
Whether you're celebrating Diwali with your loved ones or from afar, sending a colourful bunch of their favourite flowers will be the perfect addition to the celebration.