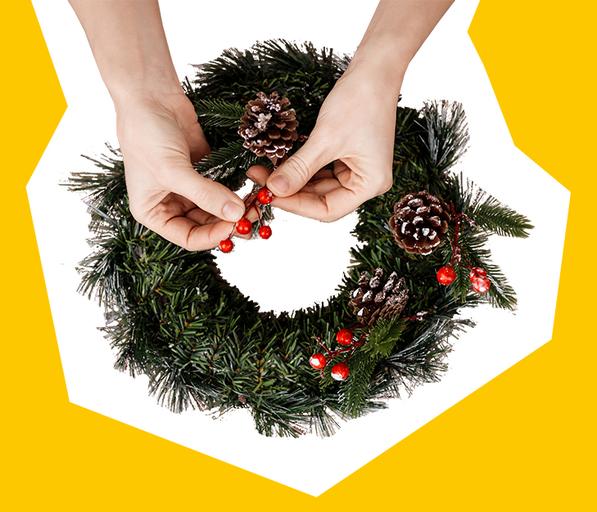 25 DIY Christmas
Tree Decorations
5th December, 2021
5th December, 2021
Want to save your pennies for Christmas pressies? Or add a personal touch to this year's festivities? Then it's time to tackle the tree, DIY style. We've rounded up 25 of our favourite Christmas crafts ready to inspire you, so grab your glitter and glue, stick on some very merry music and let's go!
1. Painted Pinecones
Let's start easy ¬with some bright and beautiful pinecones. You'll find these in your garden or out and about on the ground (don't take too many!) Prep them for painting by leaving them to dry out (this also gives any beasties using them as a home time to relocate) and brushing them down to get rid of any dirt. If you like a more rustic style, leave them unpainted and loop ribbon or string around them to attach them to the tree, or if you like a pop of colour grab a good size paintbrush and cover them with an acrylic paint in your fave shade. Just be sure to leave them to dry before you pop them on the tree!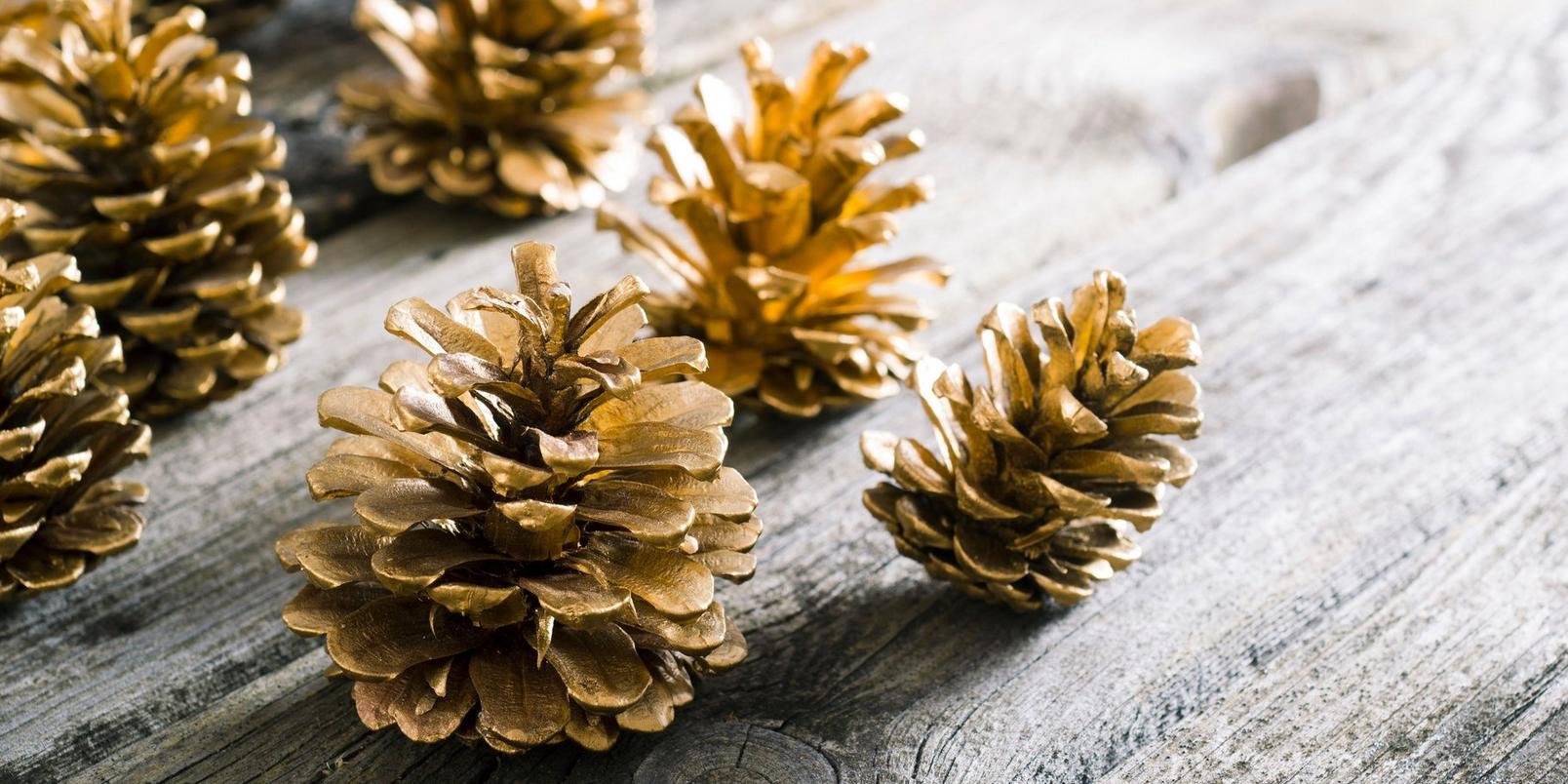 2. Have fun with felt
You don't need a sewing machine to stich a little Christmas creatin We love this tutorial from Buddly Crafts on making adorable felt Christmas trees.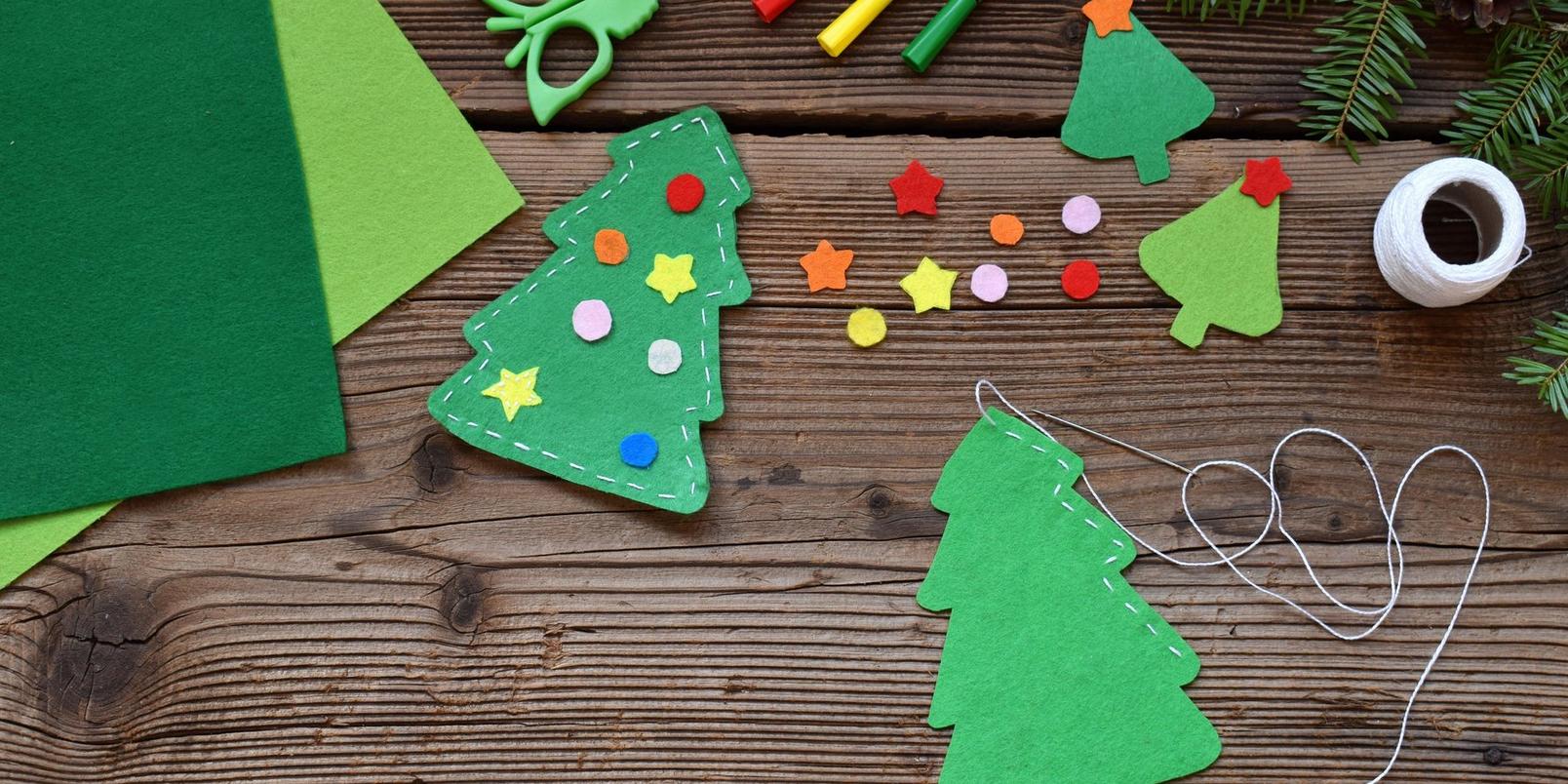 3. Paint your own baubles
Got some tired old baubles that could do with a spruce up? Or maybe you've nabbed some plain ones from a craft shop? Well, time to get painting! Creating your own baubles, or helping little ones make their own, is a brilliant way to spend time together and craft a truly special tree decoration. Remember to check which kind of paint works best with your bauble material, and whether it might need sealing with a clear coat.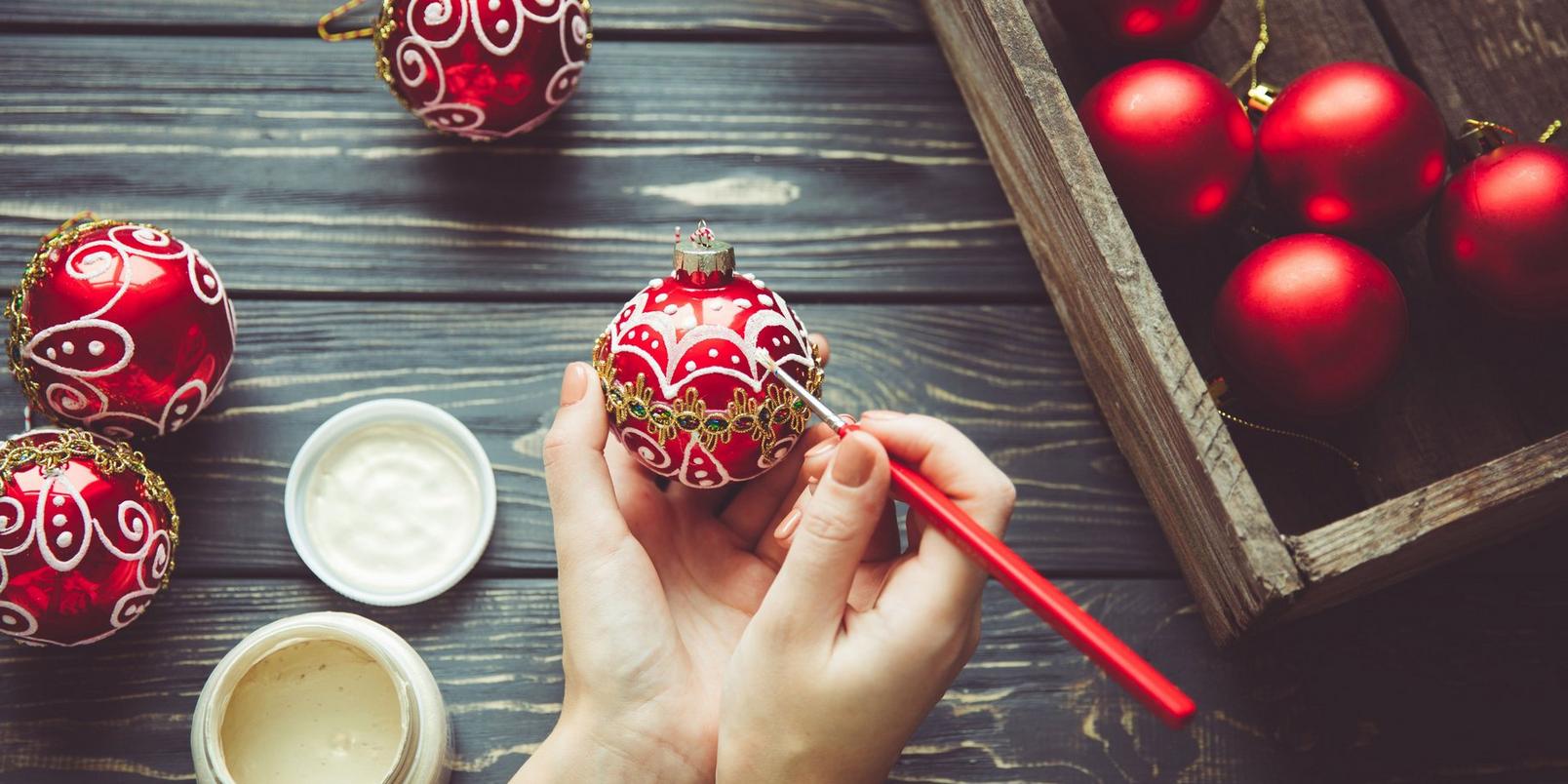 4. Twig ornaments
Stick with us on this one (pun very much intended). You might not think humble twigs can inspire very merry feelings, but with a little help you can transform them into a charming, natural decoration that's easy to pop on the tree. Gather some twigs from the garden or from a nearby green space, again leave them to dry, then arrange them into a festive shape (we quite like a star), overlapping the ends and tying them together with string. Then just attach another loop of strip to hang. Voila: simple, cute, and very cost effective!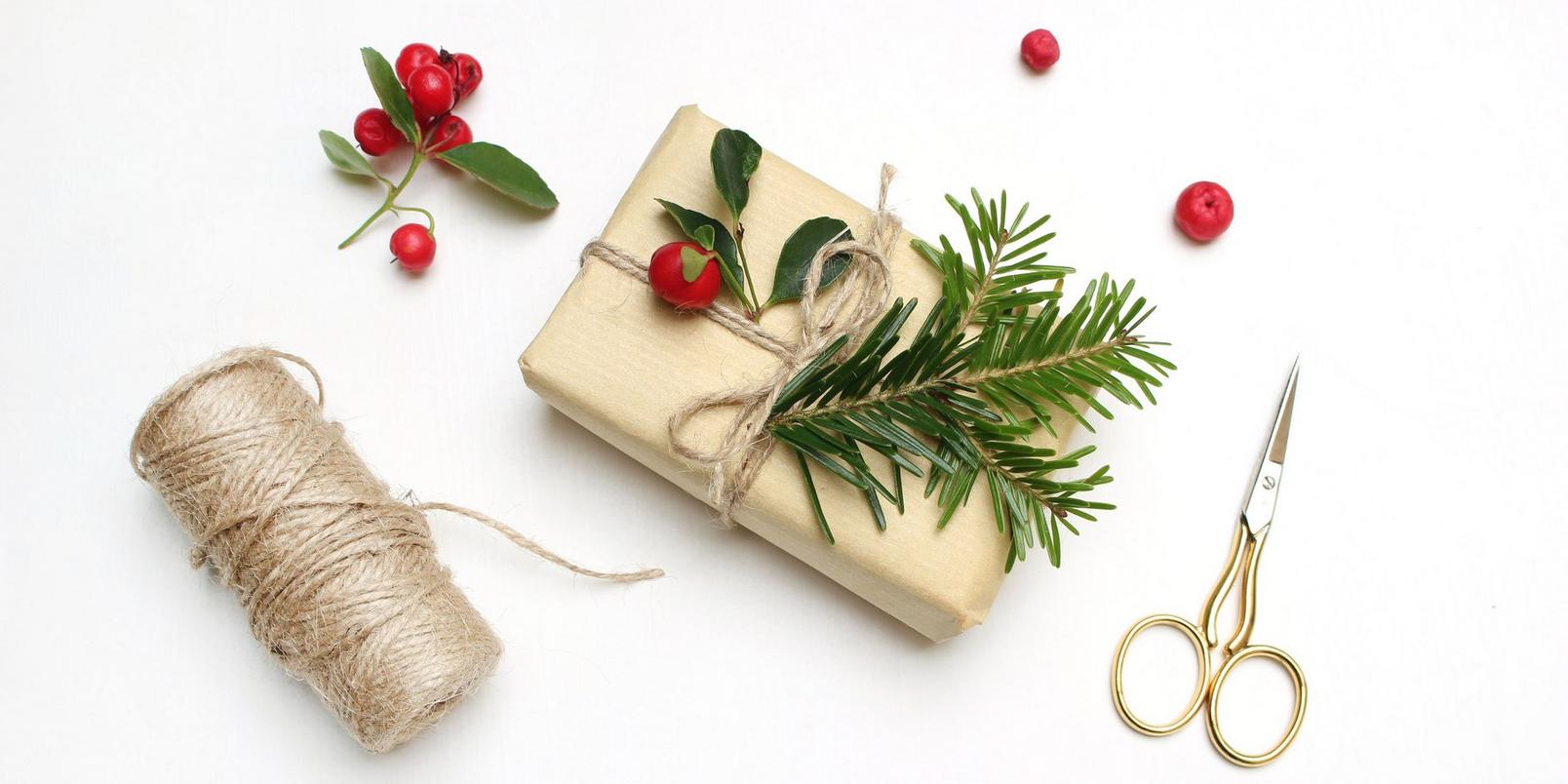 5. Salt dough ornaments
Dough isn't just for cakes you know – it can go on your tree! Mix up a simple salt dough (it's great to do with the kids), shape, bake, paint, and hang. What a joyful way to spend an afternoon. Not sure where to start? Hobbycraft have a great tutorial.
6. Folded paper ornaments
Everyone tends to have a little scrap paper lying about, so why not put it to use (even better if it's Christmas print)? Origami isn't as hard as you might think and in a few simple folds you'll have a beautiful creation to add to the tree. We like this Christmas origami star from The Spruce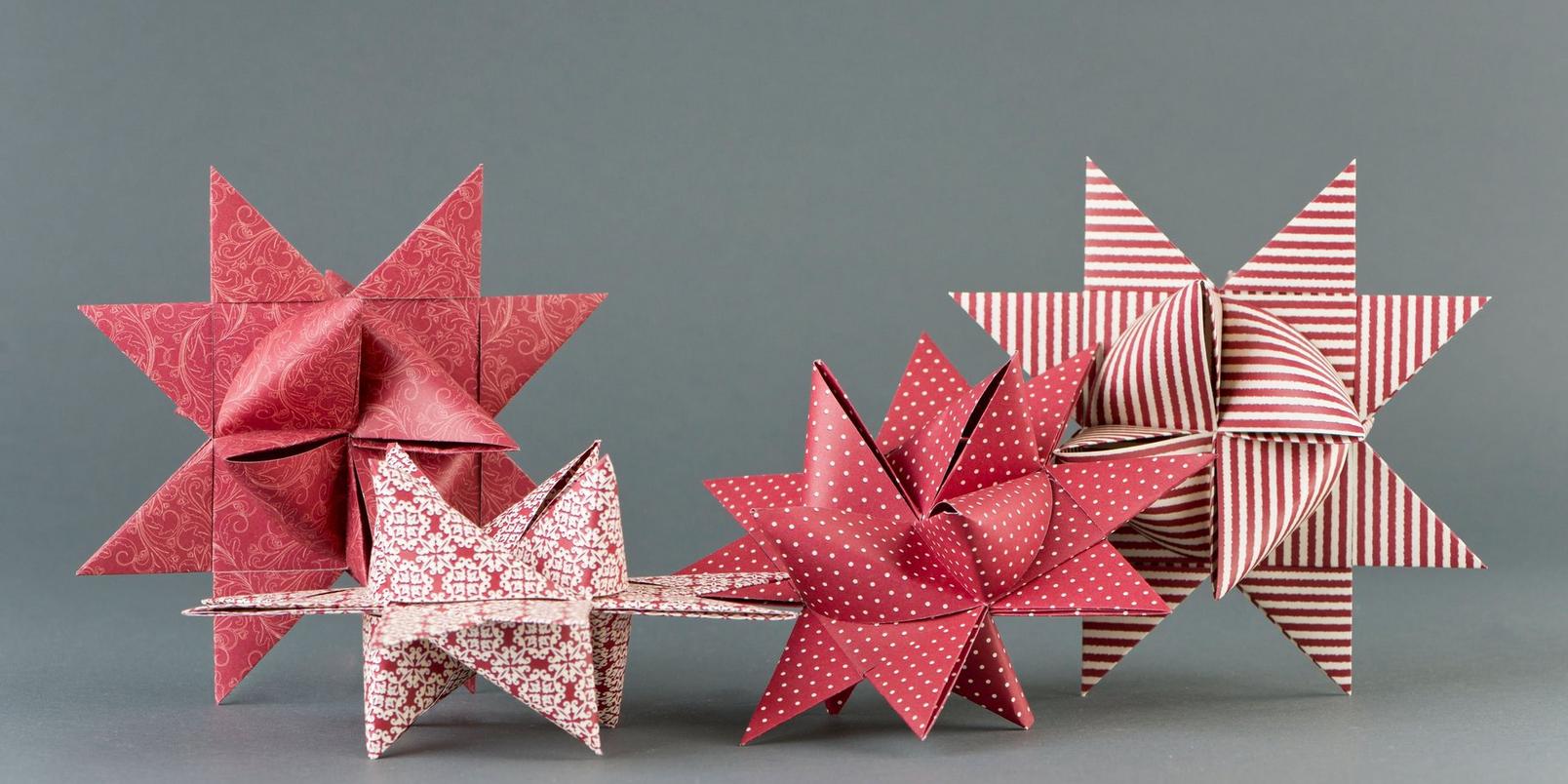 7. 3D paper baubles
Found origami a little too easy? Then up your game with 3D paper crafting. A few careful cuts and soon you'll have yourself a cute 3D Christmas character. Check out these adorable paper snowmen from Whitehouse Crafts to get you started.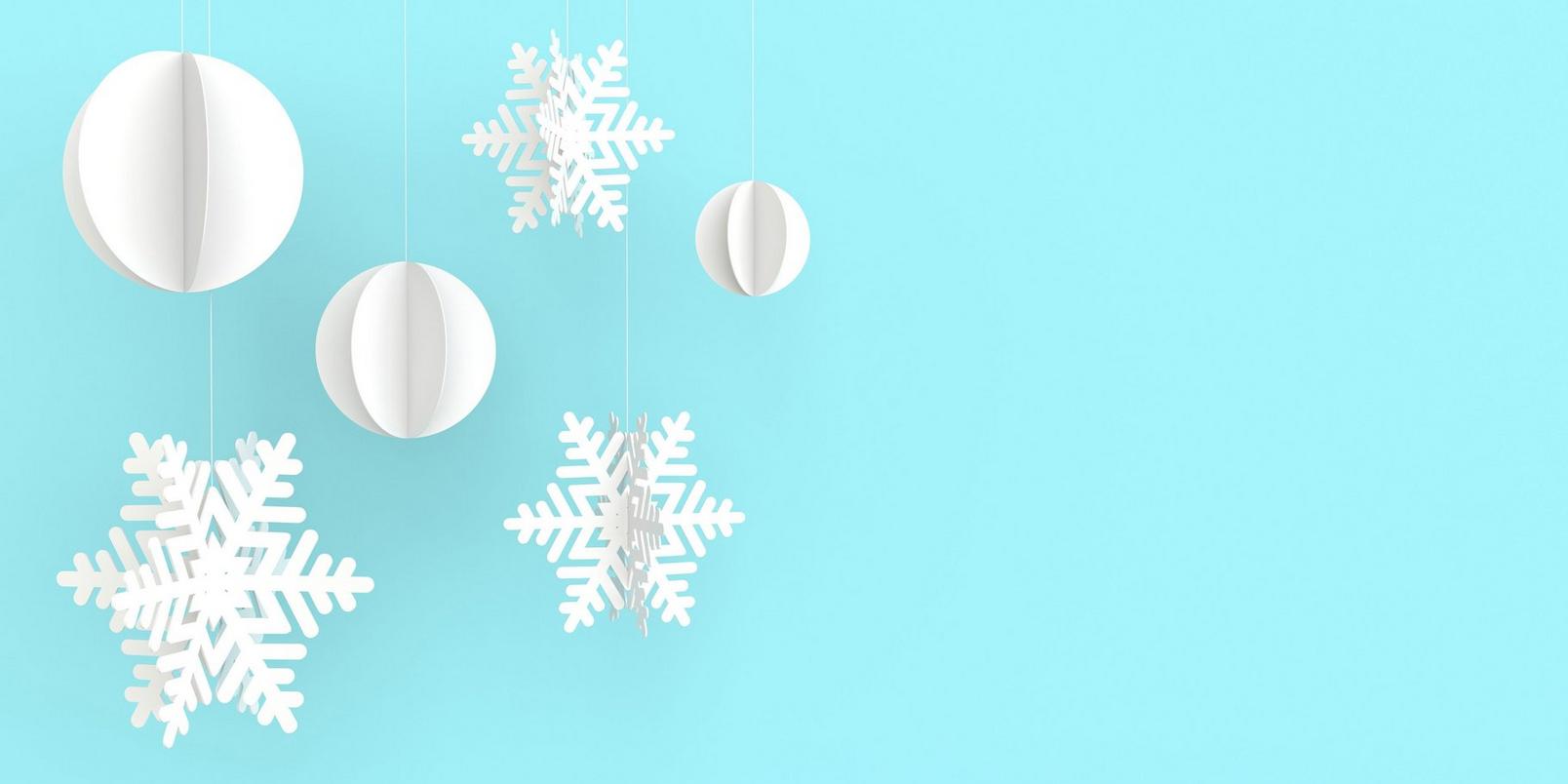 8. Cinnamon tree
Who says you can't put a tree on your tree? Try combining fragrant cinnamon sticks with rosemary to create a little tree treat for eyes and the nose. There's a mini tutorial over at Good Housekeeping for making this lovely smelling ornament.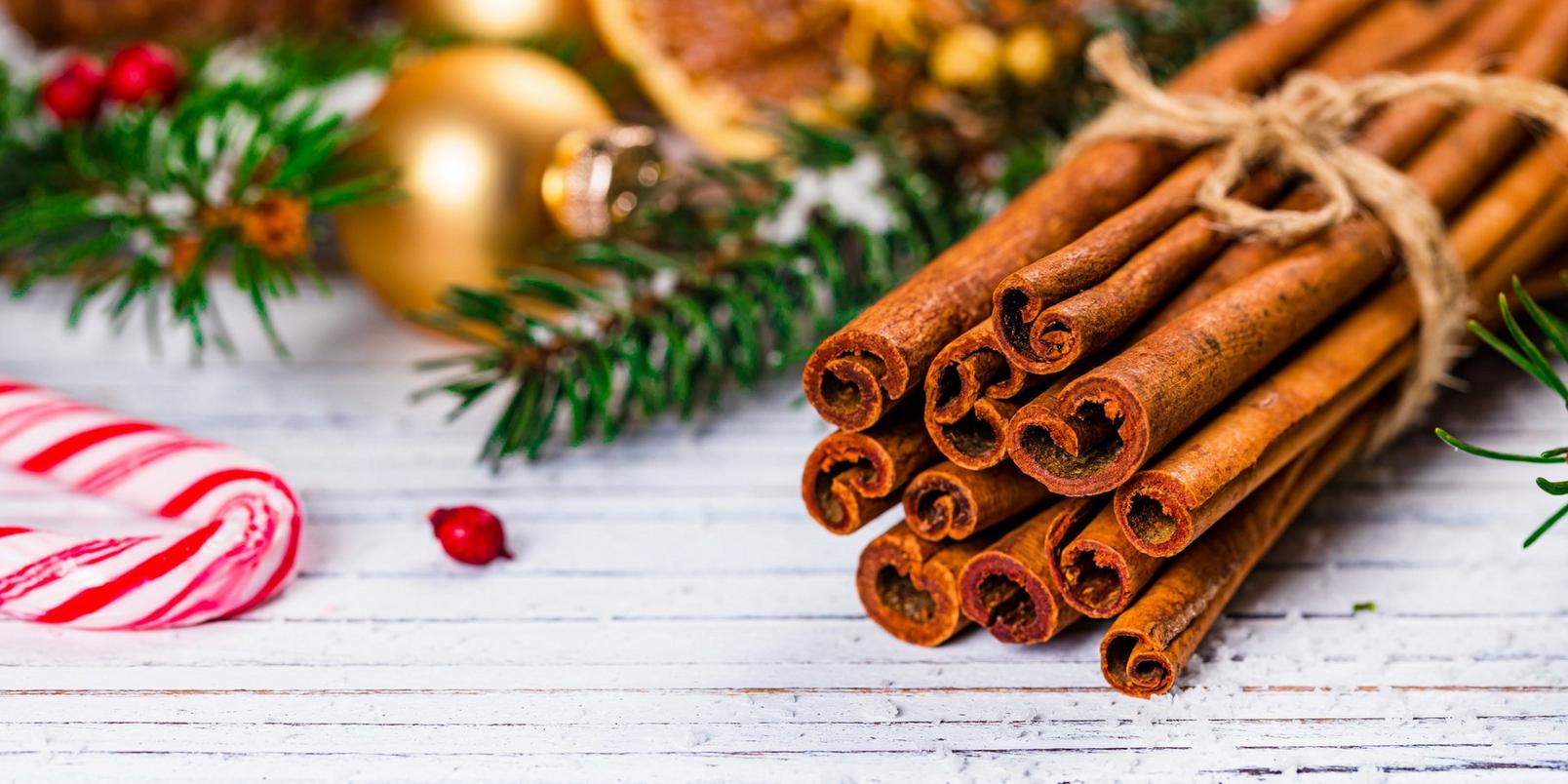 9. Mini wreath
A wreath doesn't need to be big to be a cute Christmas dec, we love a mini wreath on the tree – especially when it features fresh foliage. Grab some wine, fresh shoots and whatever you can rummage for in the garden and get crafting. If you need help getting started this lovely mini wreath tutorial from Garden Therapy should help.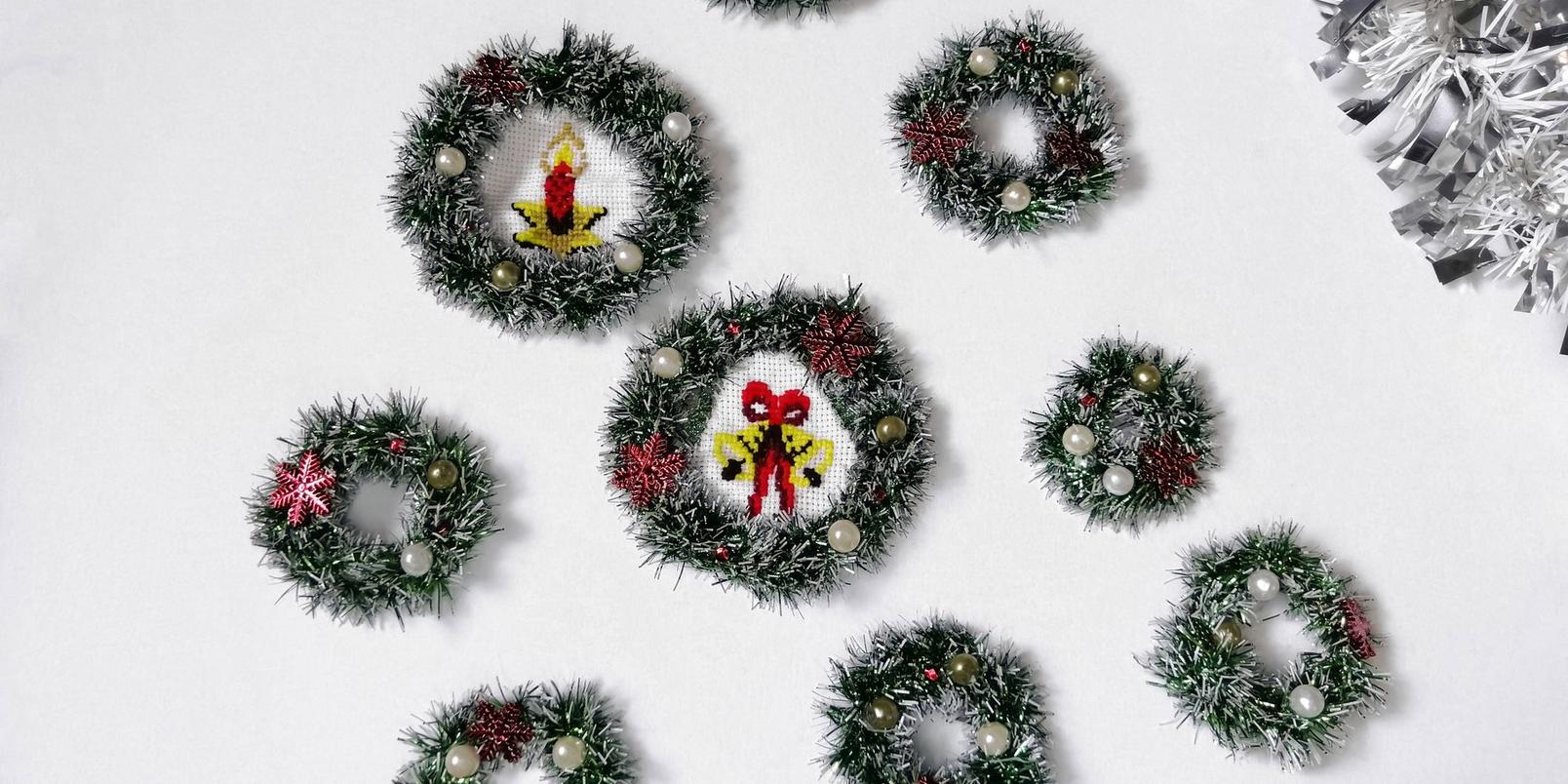 10. Wool hat
One of our favourite makes, this wool hat ornament is as cute and effective (and unbreakable – handy for parents and pet owners!) as it is easy to make. All you need is yarn, a toilet roll tube and some scissors. The just follow a few simple steps to make your adorable wool hat ornament.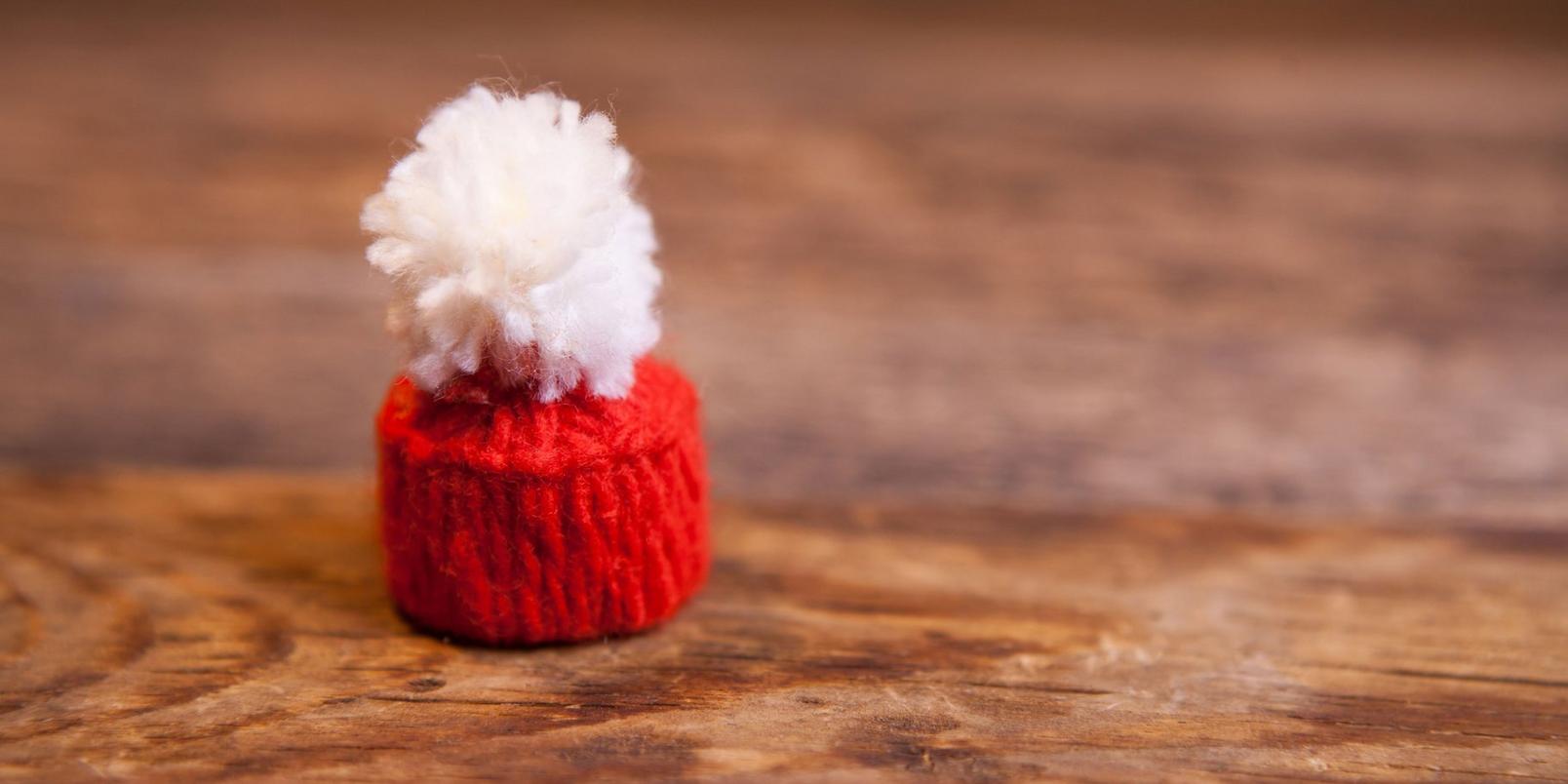 11. Wooden bead snowflake
Fancy a Scandi themed Christmas, then this is the ornament for you. Rustic wood beads meet a traditional snowflake design in a decoration that would look perfect in a log cabin in the snow (but just as good in a terrace in Hull too). Check out the tutorial.)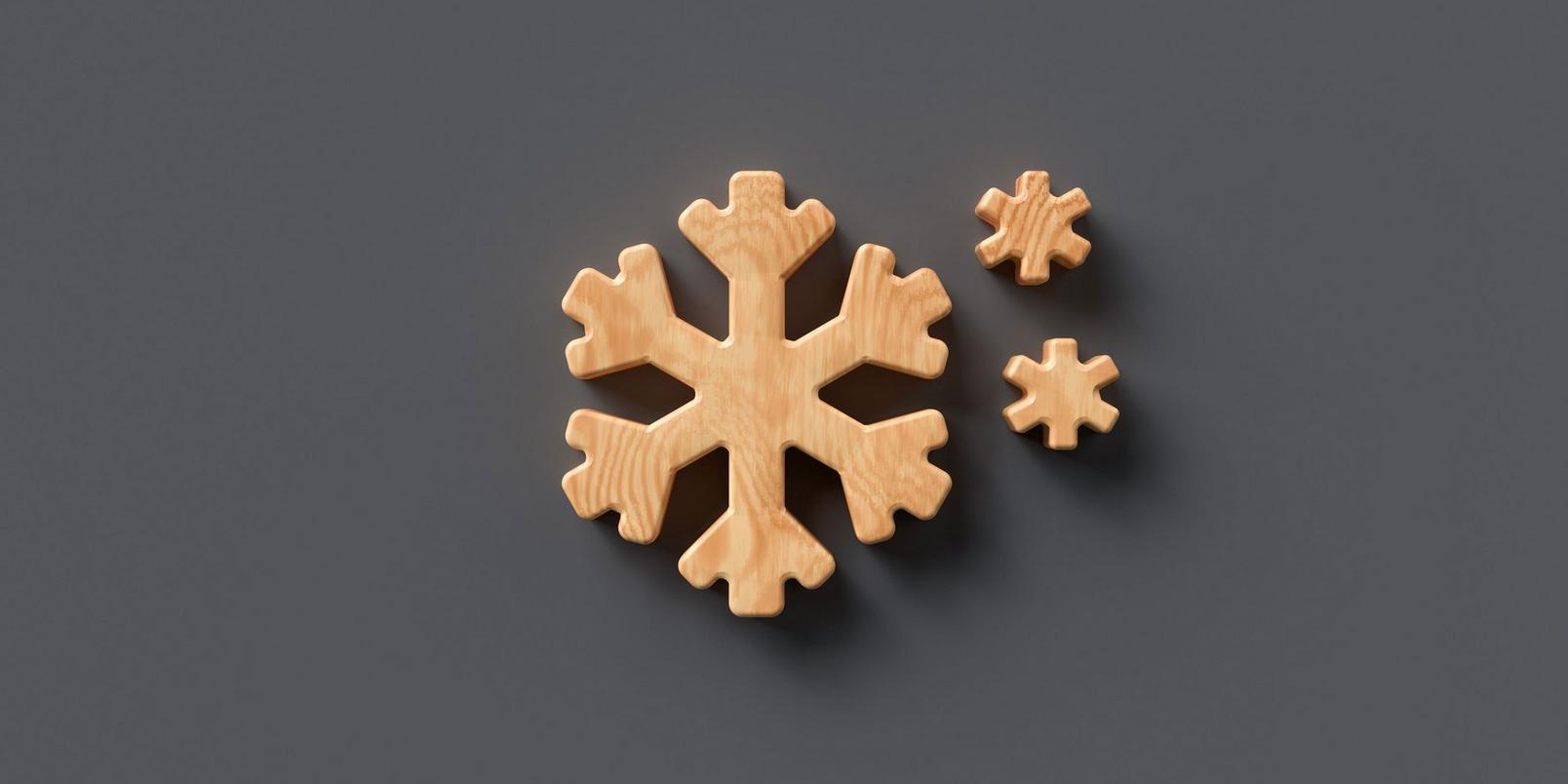 12. Ice lolly stick sled
This ornament is all about recycling – and you get to eat ice cream too (yes it's allowed in winter too). You'll need some ice lolly sticks, glue, twine and a few other bits but making these adorable sleds will be worth the effort. Learn to make a lolly sled.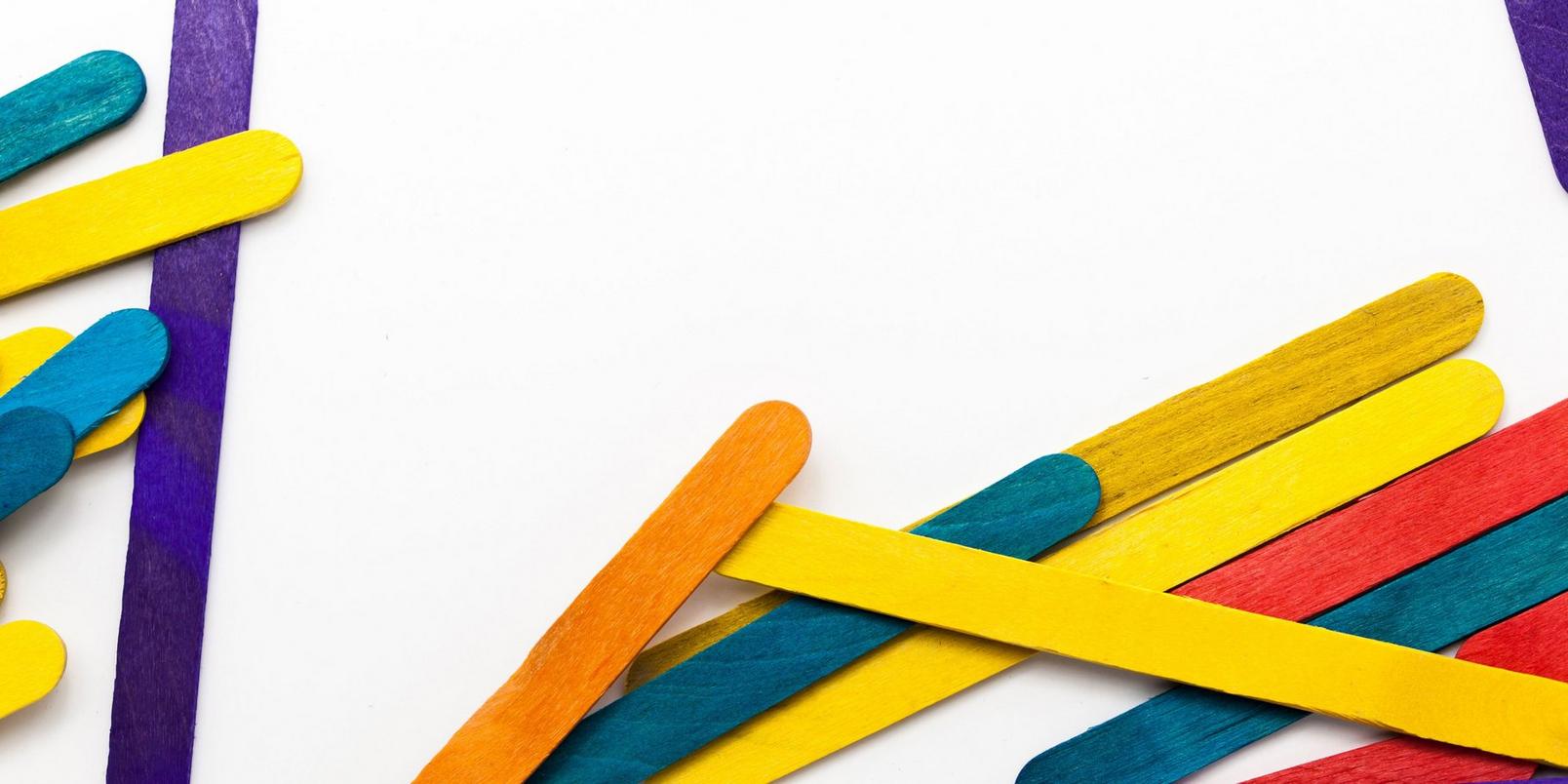 13. Bedazzled baubles
Don't chuck tired baubles, they'll only end up in landfill! Grab the ones which are looking in need of a little sparkle, grab some little rhinestones from your local stationery or craft shop, fire up the glue gun and get bedazzling. If you're feeling ambitious cover an entire bauble for a disco ball effect or try star shapes for just a touch of Christmas glamour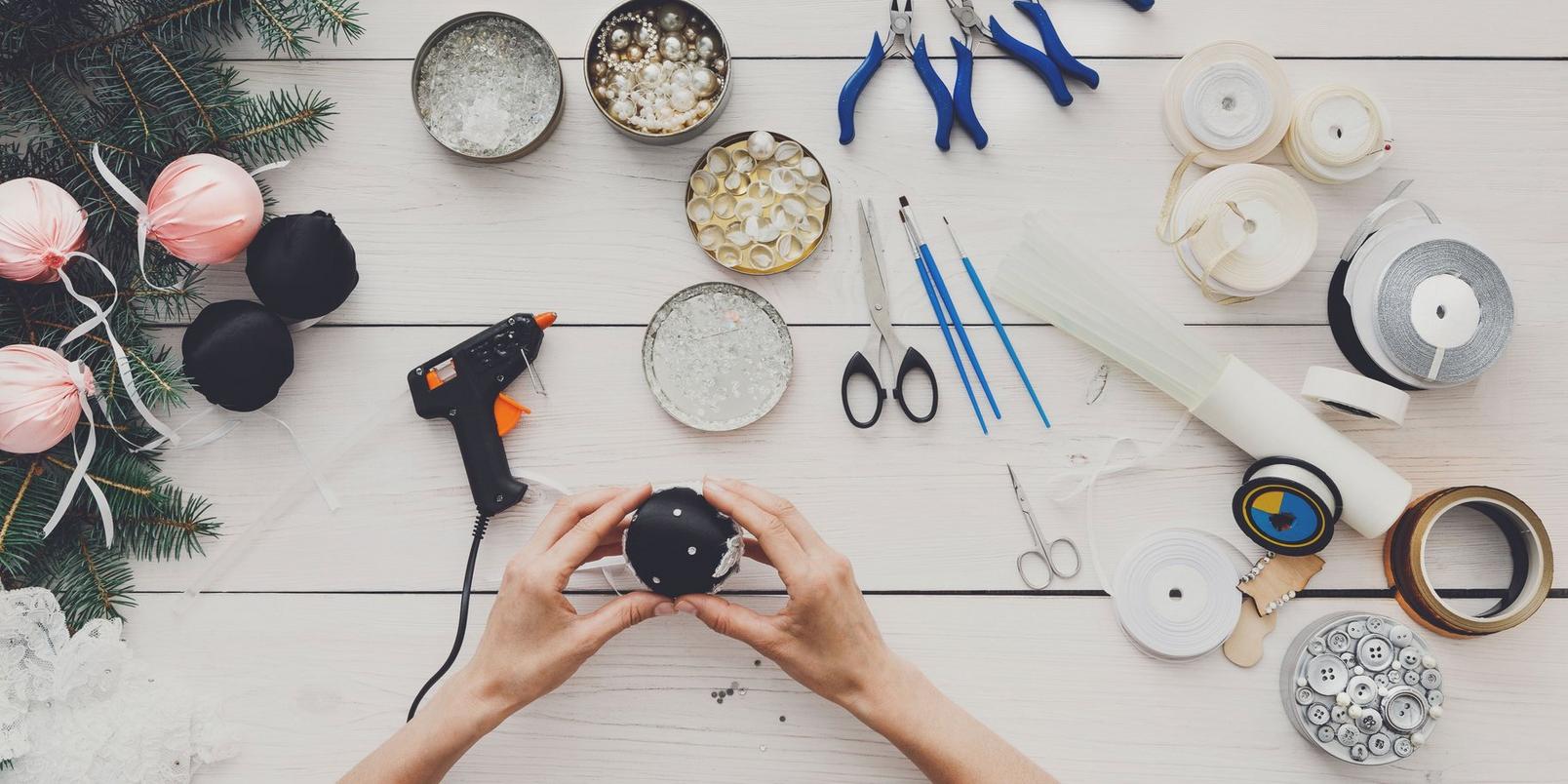 14. Sheet music star
If you're a musical household this one is for you. Dig out some old sheet music you're not using any more and cut it into a star shape. Mount it on some cardboard (bonus points for recycling old boxes) and then decorate with a bow or glitter. Then just holepunch the top, thread through a little ribbon or string and voila – a DIY tree decoration that's a musical marvel.
15. Dried fruit
You can't beat a classic! We love dried orange or lemon on the tree and they make the whole house smell festive. Dry them out by slicing them thinly and popping them in the oven on low for a few hours (BBC Good Food has all the details). We like to hang them with cinnamon sticks for that extra festive fragrance.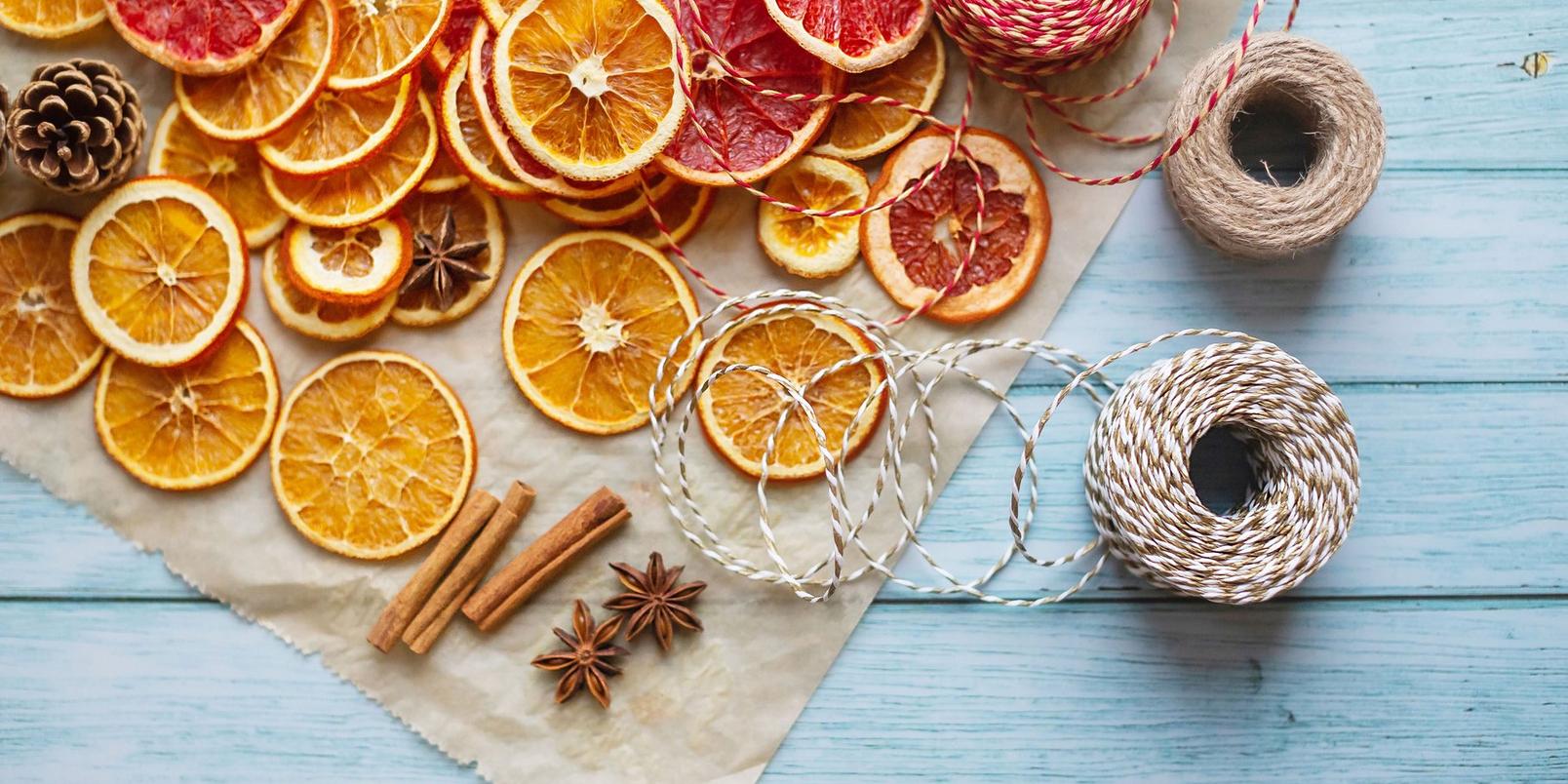 16. Crochet decorations
Got a little spare time on your hands in the run up to Christmas, or like keeping your hands busy while you're rewatching Elf for the thousandth time? Maybe it's time to learn to crochet. Grab some yarn, crochet hooks and soon you'll be able to make all sorts of ornaments. We like this crochet snowflake and this crochet gingerbread man.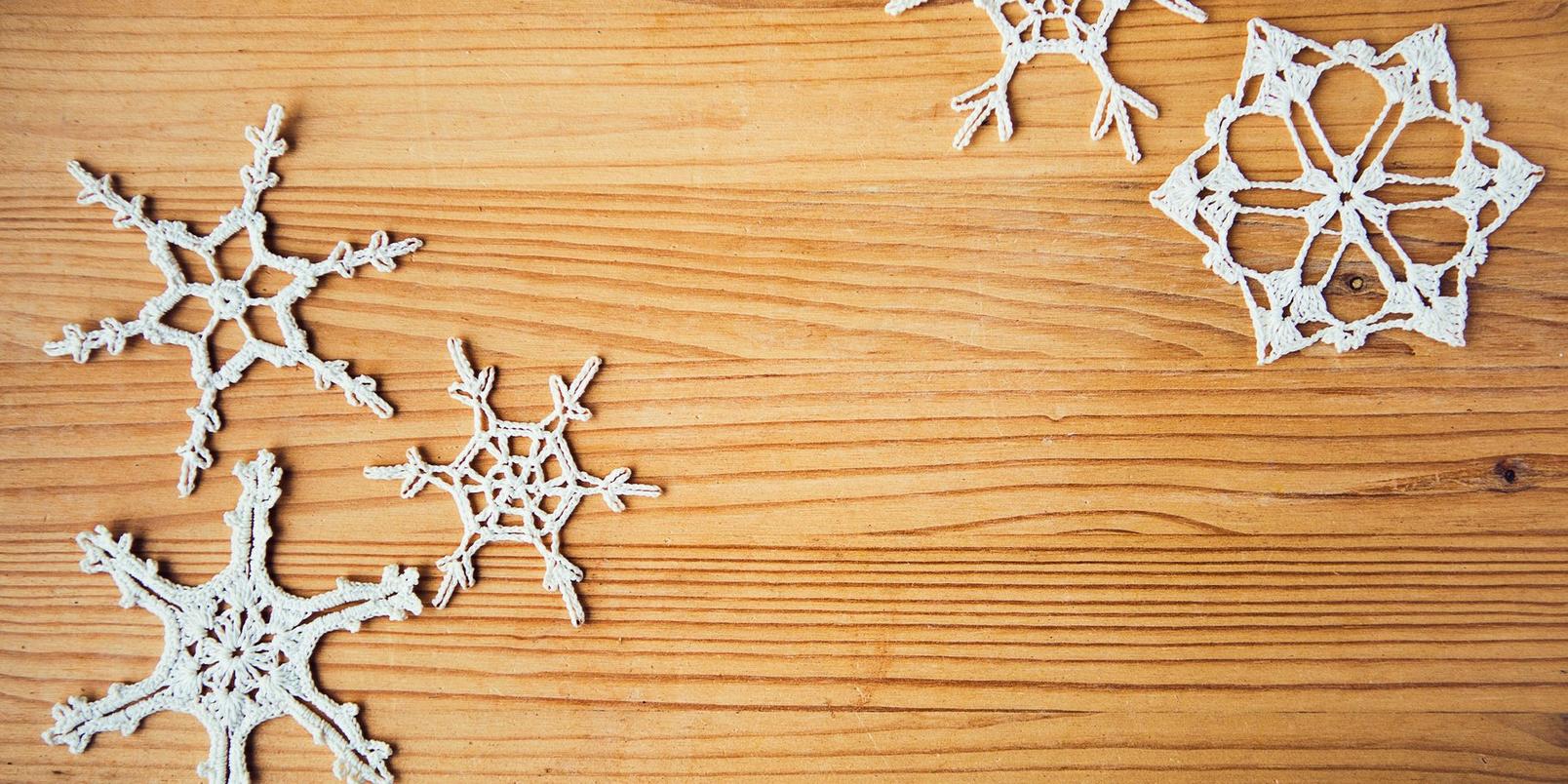 17. Make your own pompom
Pom poms can make really distinctive decorations, all you need to do is choose a yarn that matches your Christmas colour scheme. We love a pop of colour on the tree (the bigger the pom pom the better!) Then it's just a case of finding some cardboard, grabbing your scissors and going to work. Check out this tutorial to get started.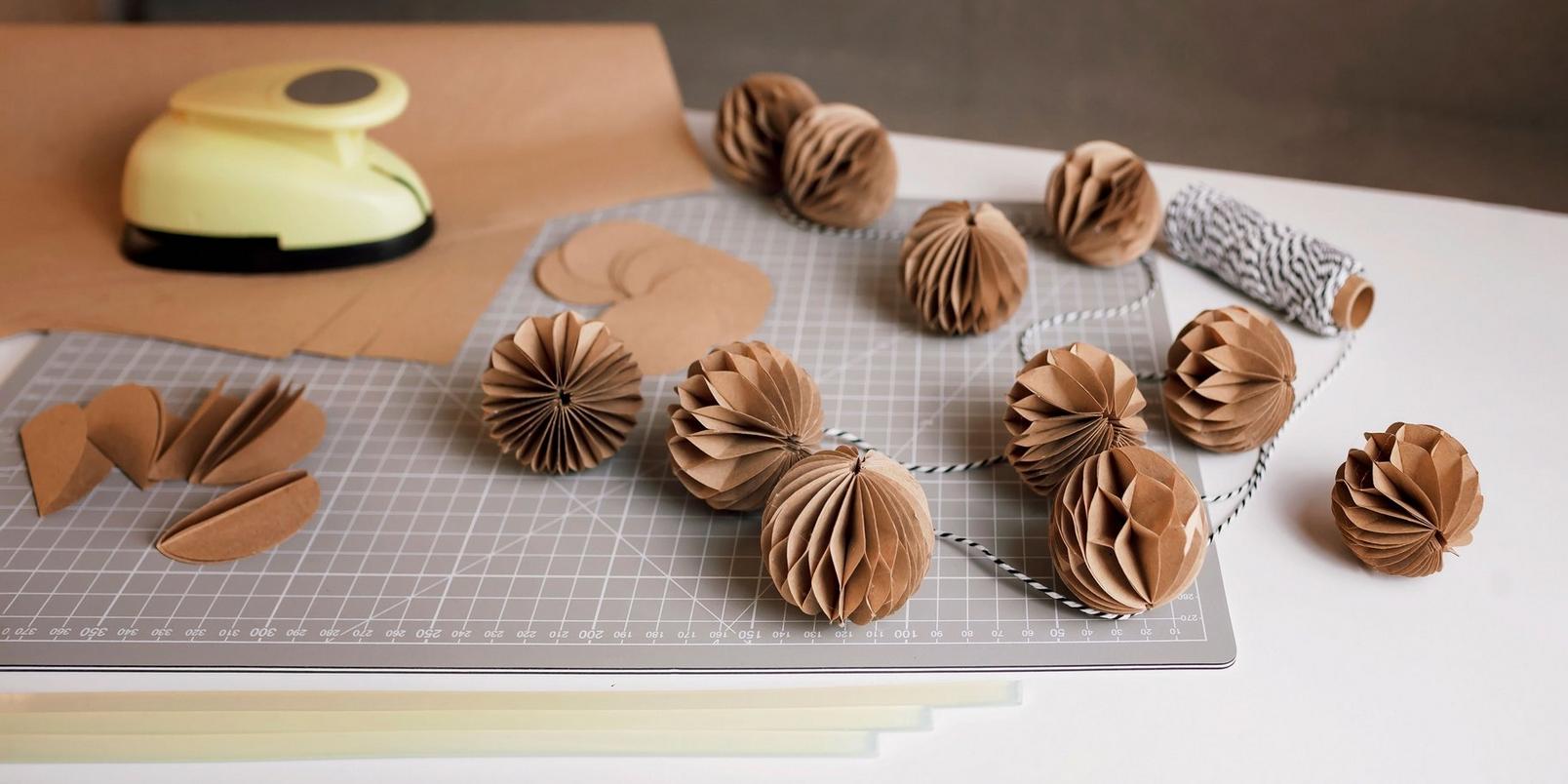 18. Scrabble tile decoration
Furious you lost at Scrabble again? Take vengeance on the tiles by turning them into Christmas ornaments (or just find some wooden letter tiles at a craft shop, that's fine too). A little felt, some glue and ribbon and you can turn your fave festive phrase into a beautiful tree decoration. All the details are at Crafts By Amanda.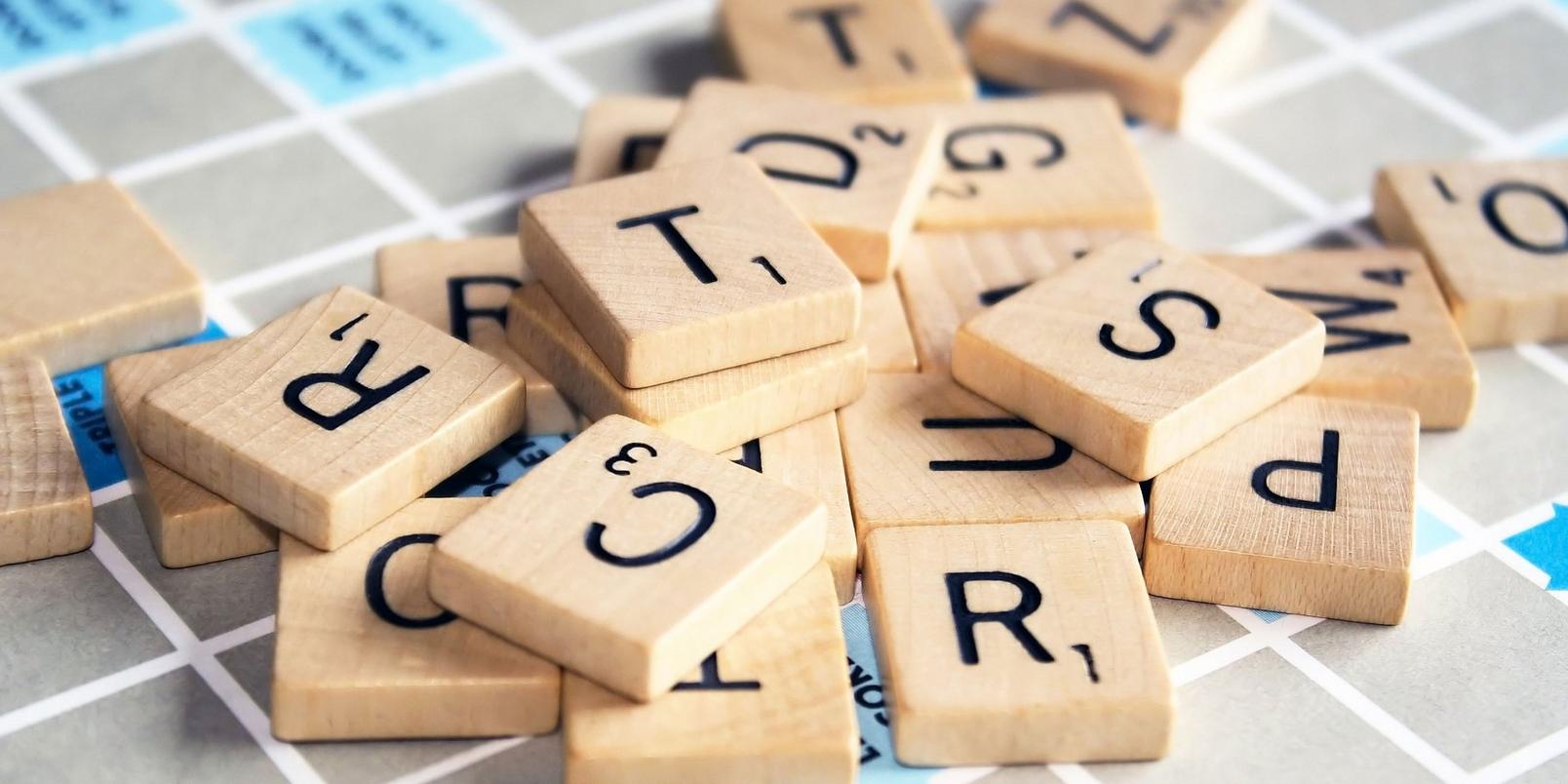 19. Rustic wood personalised ornament
Grab your best plaid shirt and make like a lumberjack! You're going to cut a small circle of wood from a fallen tree branch (use a small saw). Sand it down so it's lovely and smooth and then drill a small hole in the top (to loop some ribbon through so you can hang it). Then coat it with a clear varnish to protect the wood, wait for it to dry before painting it with your initials, or festive message. All that's left to do is hang it – beautiful!
20. Seas glass style baubles
If you're celebrating a coastal Christmas (we're jealous) then these unusual baubles are for you. Using glass paint and a sponge you can get an impressive sea glass effect that's really beautiful. It's perfect for recycling baubles that are looking a little worn out. Check out the tutorial.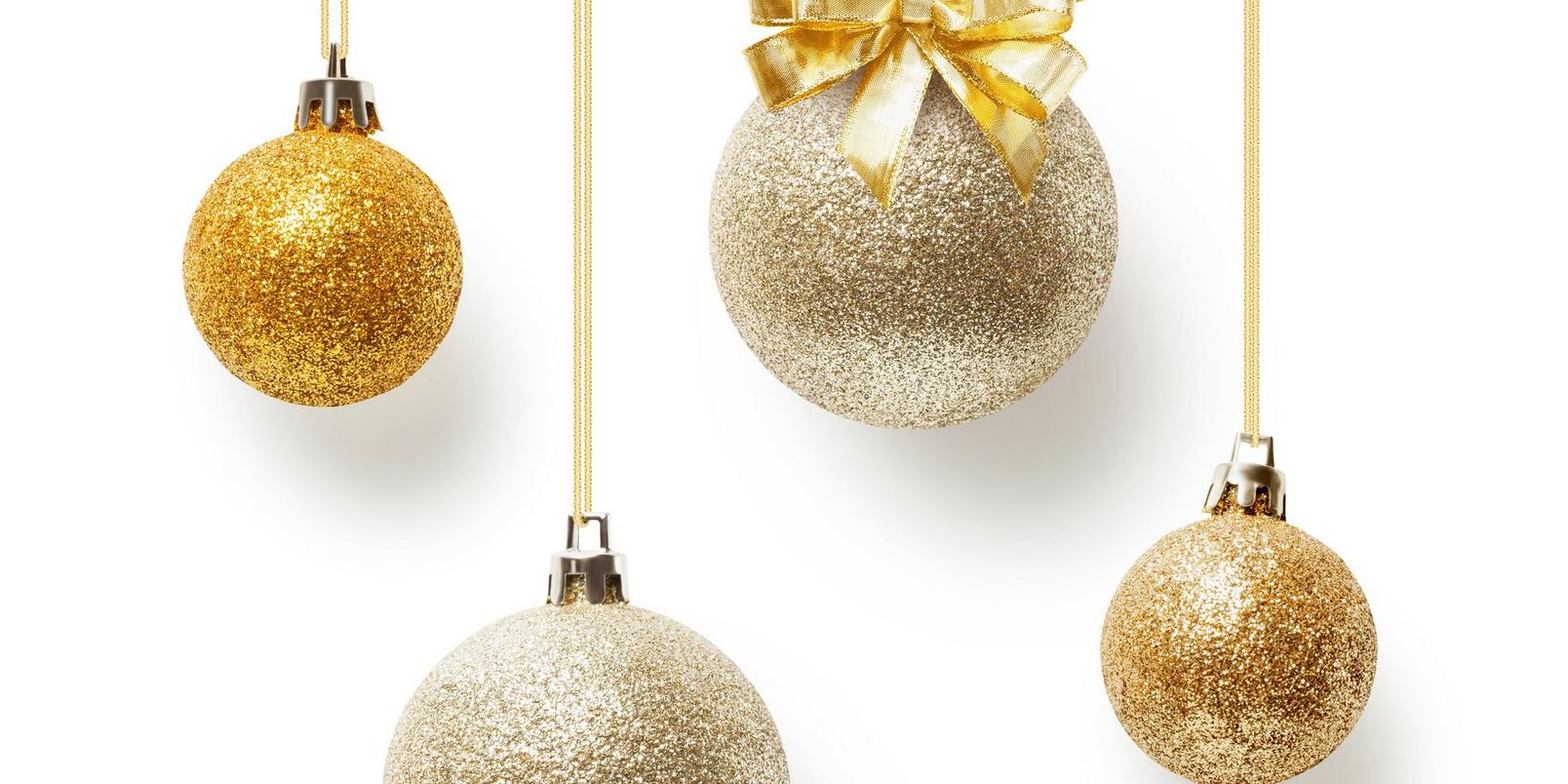 21. Macramé ornaments
Another one for those looking for a rustic, handcrafted look this Christmas, these gorgeous macramé ornaments are as soothing to make as they are to look at. Time for a mindful macramé moment? Get knotting with this guide.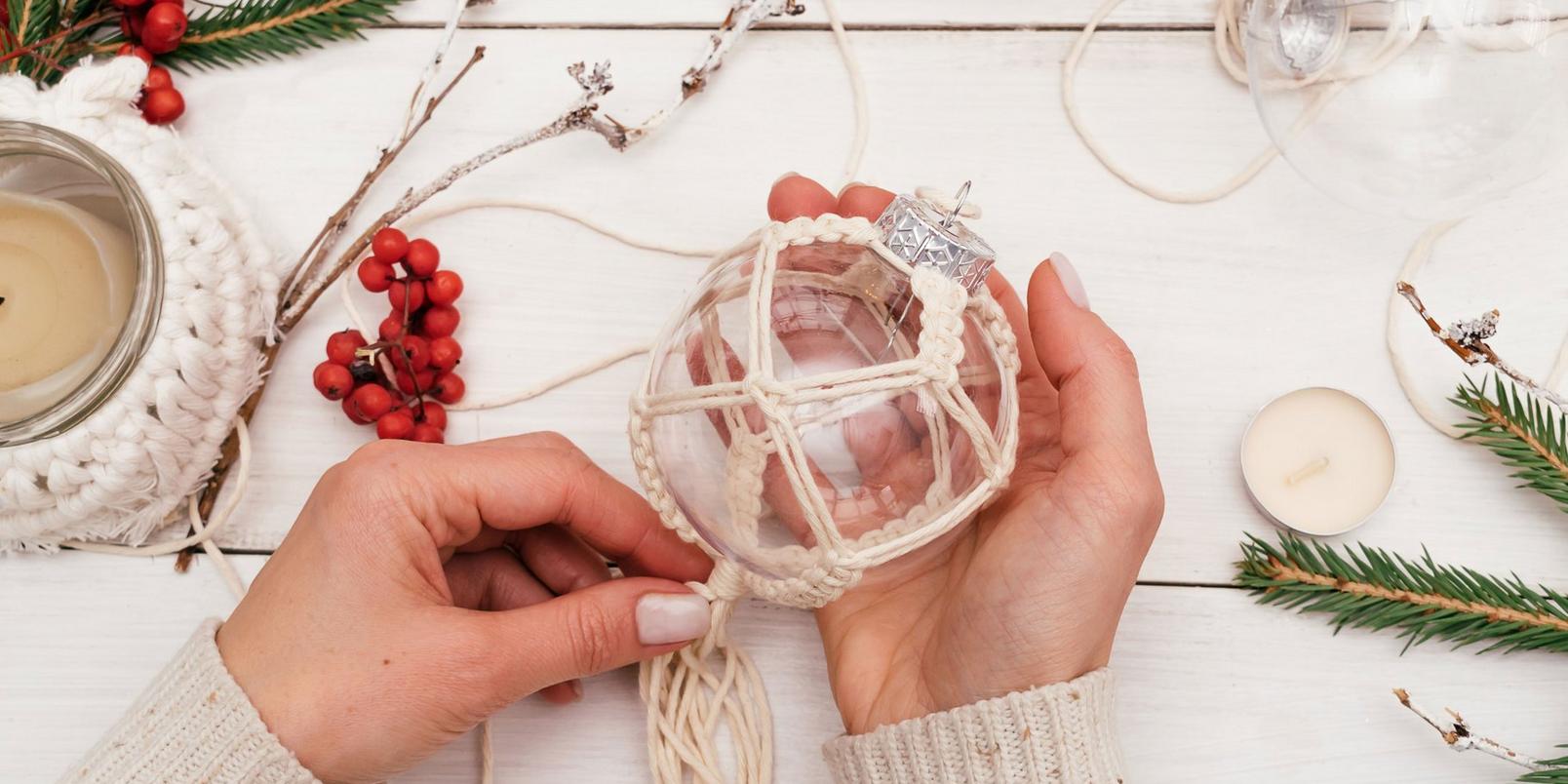 22. DIY Unicorn ornaments
We love a little recycling, especially when it transforms a boring bauble into a magical creature! Who knew a little glitter and some modelling clay could create a Christmas mythical miracle! Move over Rudolph, we're all about the unicorns this year. Learn how to make a unicorn bauble.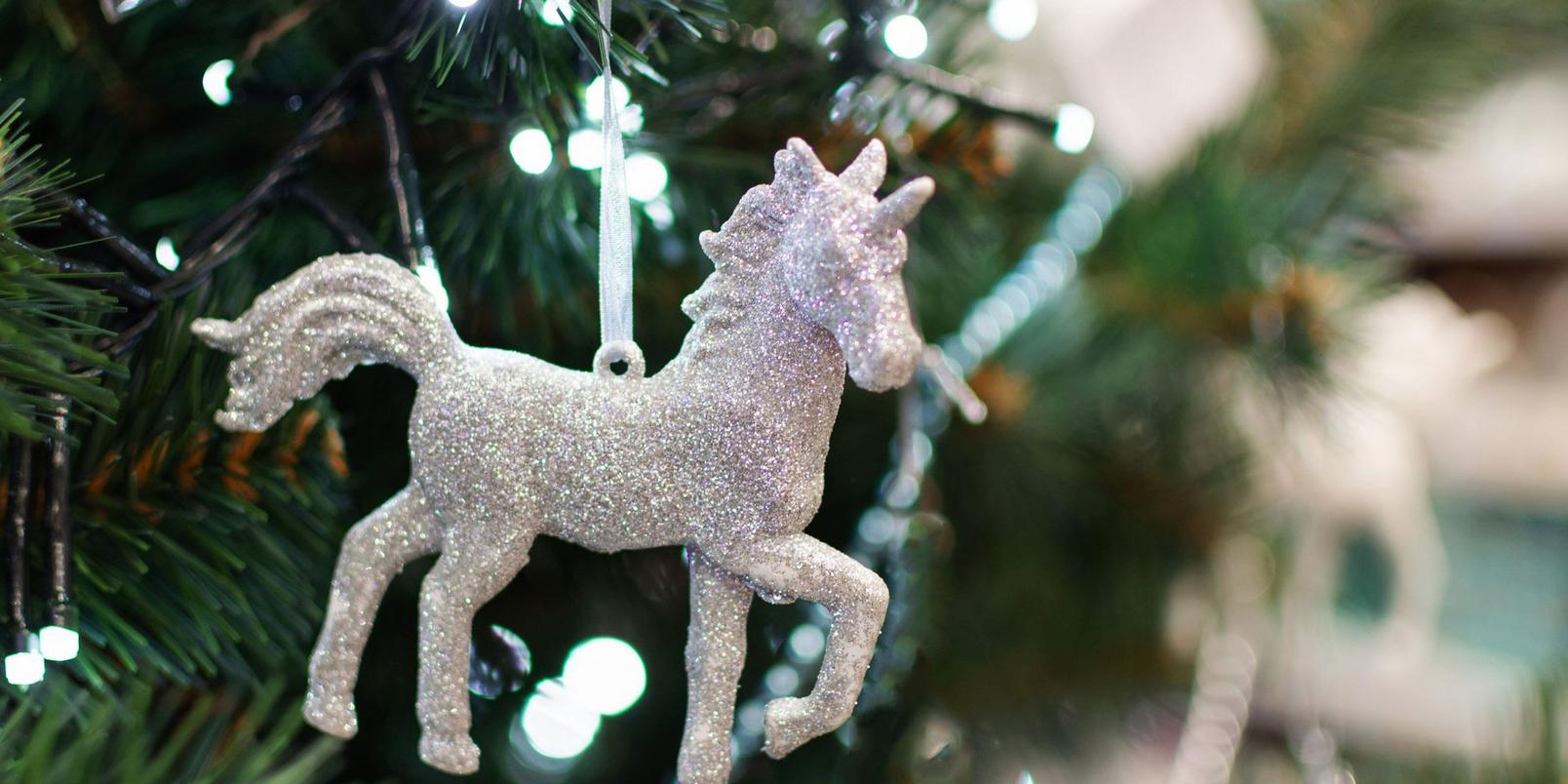 23. Rolled paper star ornaments
Another one for the paper crafters, these striking stars involve lots of rolling and glue gunning but are worth every single paper cut – look how beautiful they are! Learn to make rolled paper star ornaments.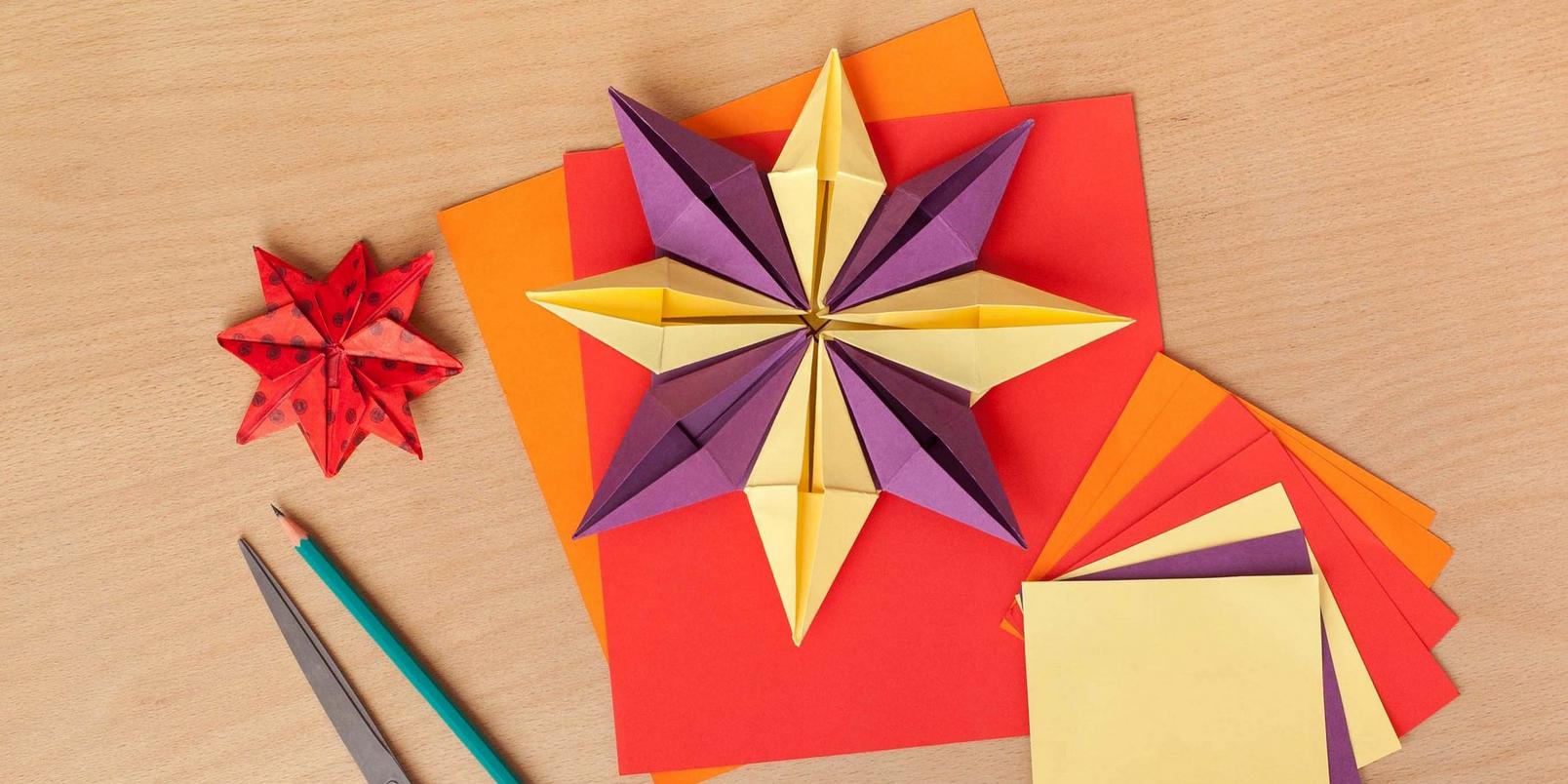 24. Surprise Gift Star
One of our favourites at Flying Flowers, this adorable star also doubles up as a secret surprise gift. You sew two bits of lovely paper together, add a name if you like, and tuck a little present inside (a pair of earrings would fit nicely), then your special someone can take it off the tree and open it up! Check out the tutorial.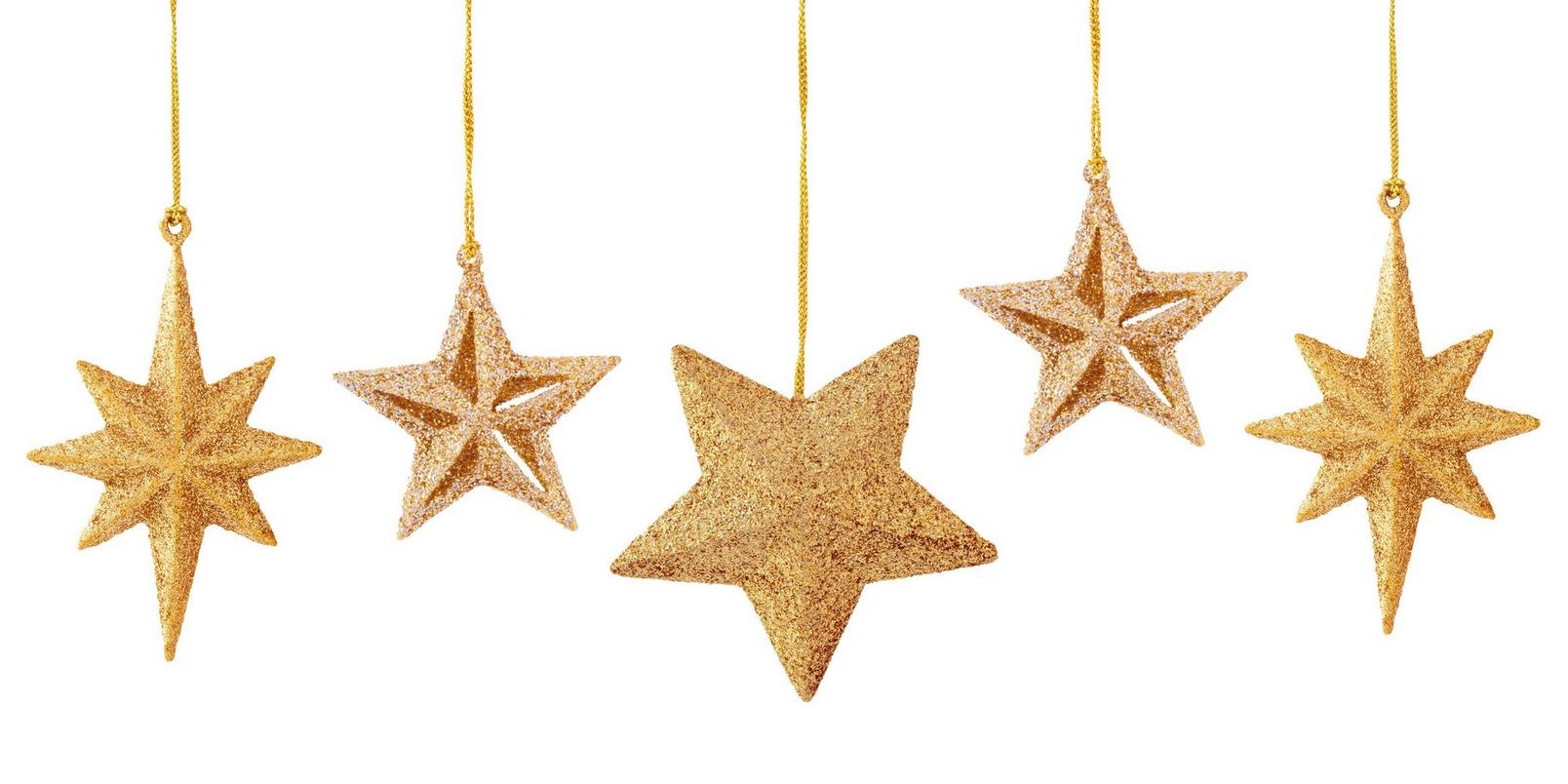 25. Mason jar ornaments
Serious crafters assemble! This one's for you. Like a rustic snow globe, you can create a little festive magic in a mason jar with the help of some glue, spray paint and teeny tiny fake trees. A little bit more elbow grease require with this make, but isn't the result cute? Make a mason jar ornament.