How to Use
Edible Flowers
25th August, 2019
25th August, 2019
How To Use Edible Flowers in Food
As well as popping flowers in a vase, you can also pop them in the oven! Edible flowers are becoming increasingly popular with our food from prettying up our cakes and bakes to pepping up salads, jellies and cordials.
But eating flowers isn't just something fancy chefs and The Great British Bake Off have revived - medieval monks were using Calendula in their cooking pots and the Victorians topped desserts with candied Violets, associating them with elegance. Carnations, Day Lily and Nasturtium petals were also thought to be good for you with body-cleansing properties as well as being attractive garnishes.
So why not give your food a blooming twist? We've picked our favourite floral recipes for you to try:
Edible Flowers for Cakes
A a floral flourish to your weekly bake or wow your guests at your party or wedding with delicious cakes adorned with edible flowers.
Flowerfetti Cake
Inspired by Great British Bake Off? This colourful flower petal confetti cake is the perfect bake. A rainbow showstopper perfect for a party or make it for your wedding anniversary to remind you of your big day and the confetti that got everywhere!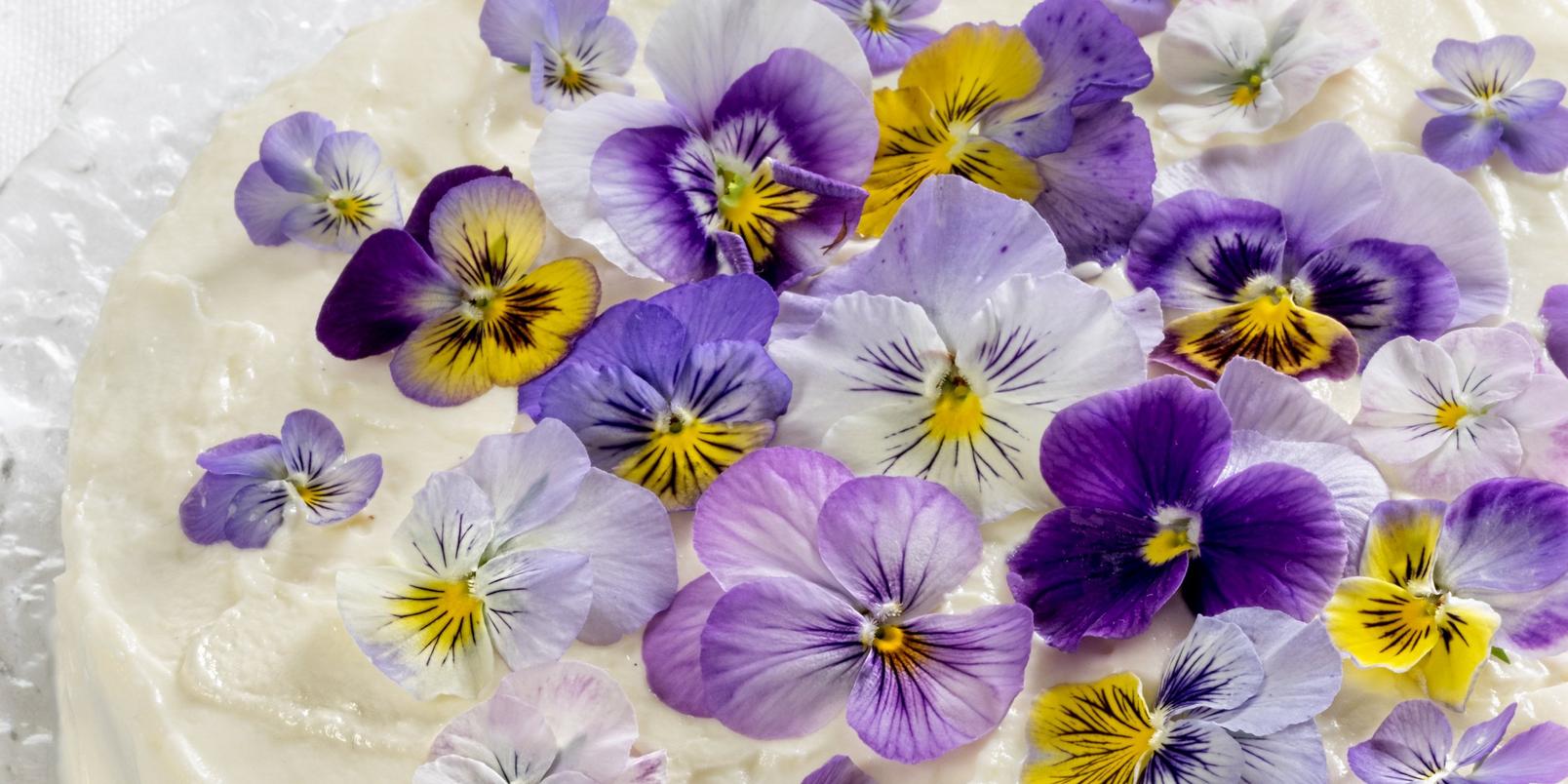 Violet Flower Cupcakes
Remember when Parma Violets were THE sweet to eat? Have fun with the grandchildren making these floral cupcakes of coconut treats topped off with violet buttercream, candied violets and a little violet surprise in each.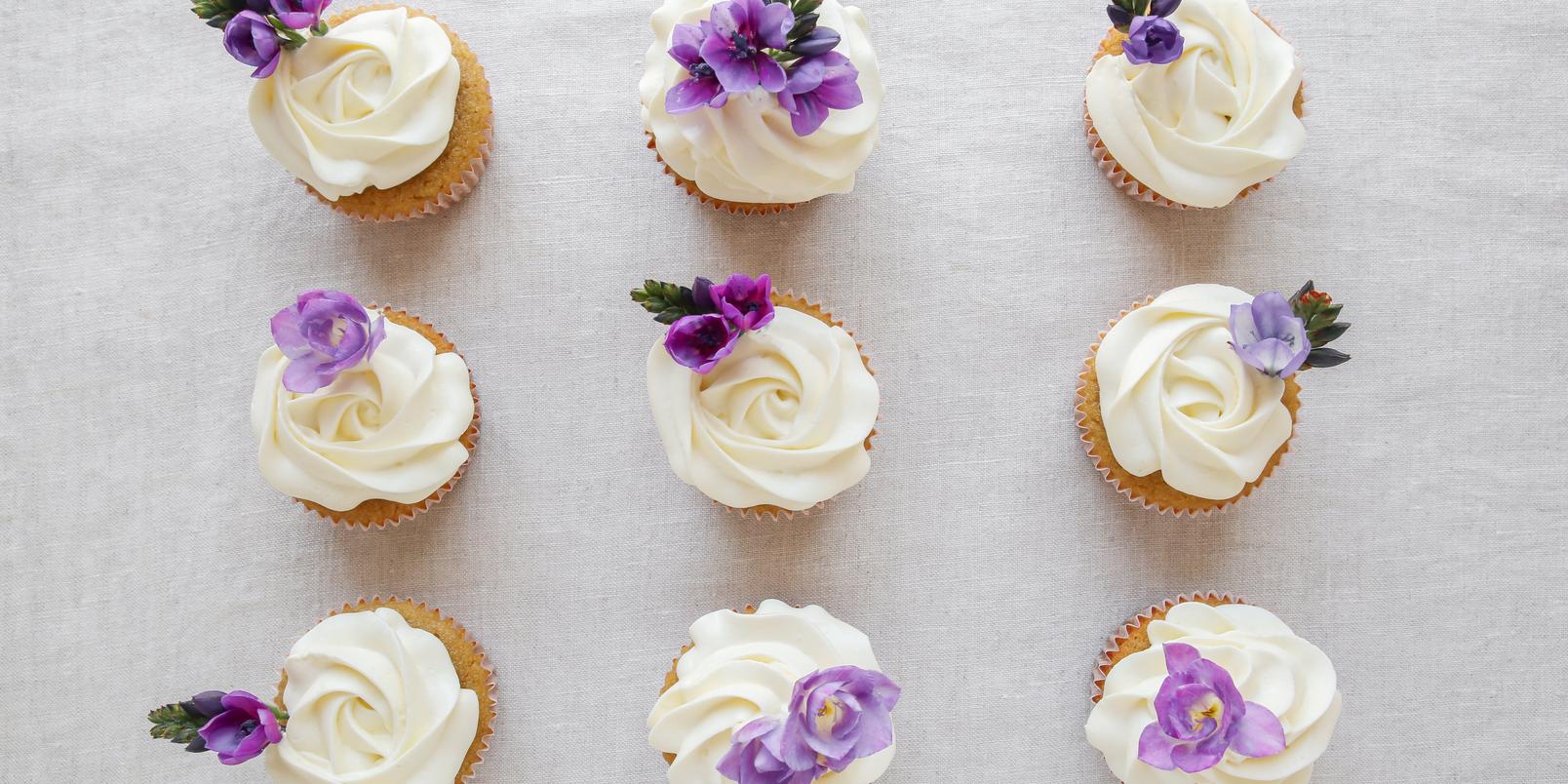 Edible Viola Flowers
One of the most popular edible flowers to use in bakes and decorations, these viola flowers might almost be too pretty to eat (we said almost).
Spring Flower Lollipops
Who doesn't love old-fashioned sweets like Drumsticks and Palma Violets? They sum up sweet childhood nostalgia of trips to the sweet shop. Give lollipops a floral twist by popping a viola flower head or petal in hot sugar and hey presto, you have the most gorgeous sweet treat. Whether for a birthday or baby shower decoration, these are sure to sweeten up your guests!
Violet Macarons
Remember when afternoon tea was a cake slice and a cuppa? Now it's turned into a banquet with sandwiches, scones, macaroons and prosecco! Treat yourself to afternoon tea at home with these dainty macarons, topped off with tempting viola petals and an indulgent buttercream.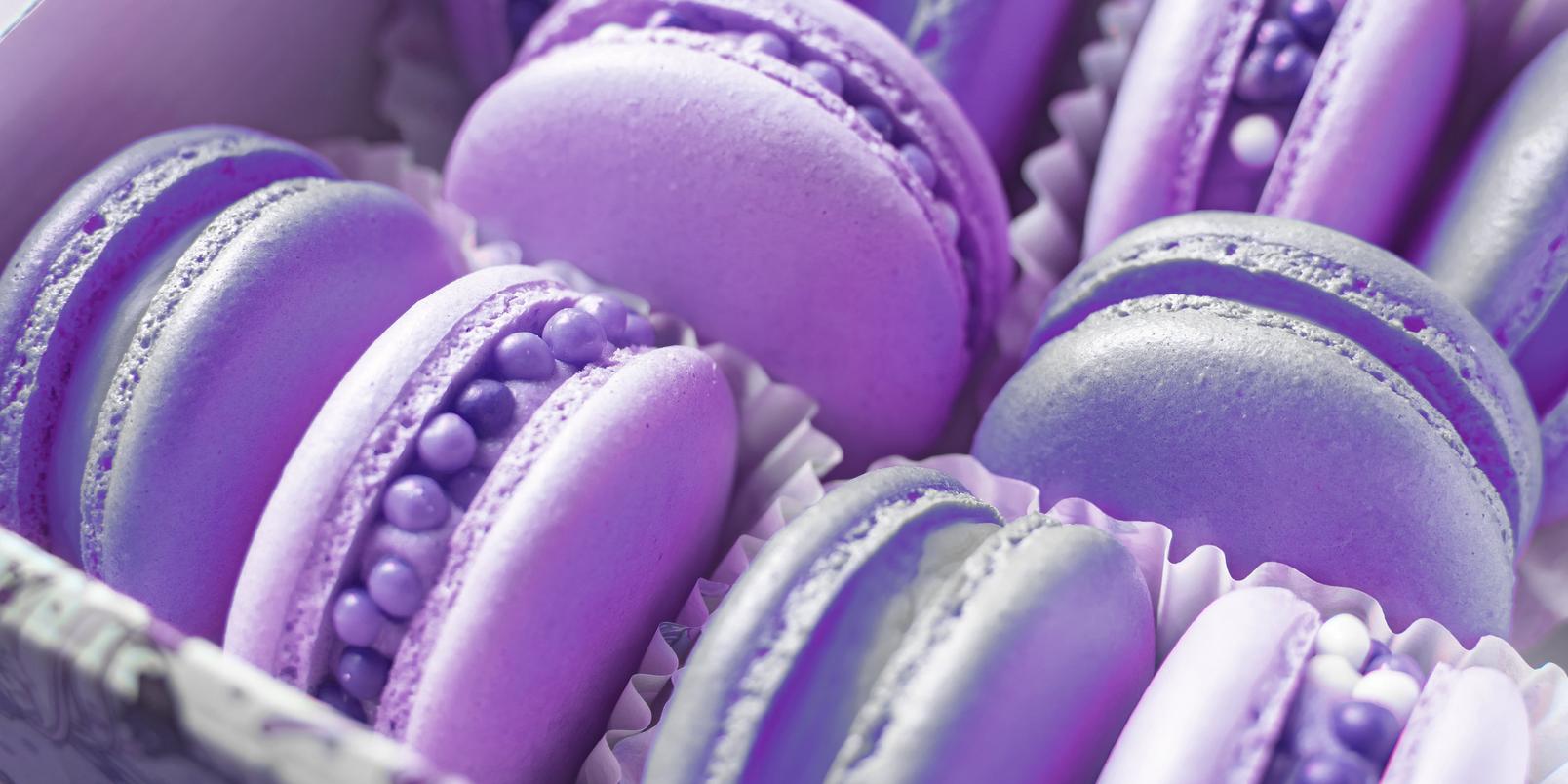 Other ways to use edible flowers
Edible flowers are most often found in baking, but they're also a perfect way to add some decoration to your everyday food and drink.
Granola Lemon Yoghurt
Gone are the days of boring cereal or toast for breakfast. Add a touch of floral flair to your morning yoghurt and granola or pancakes by topping them with vibrant pansies, nasturtiums and carnations.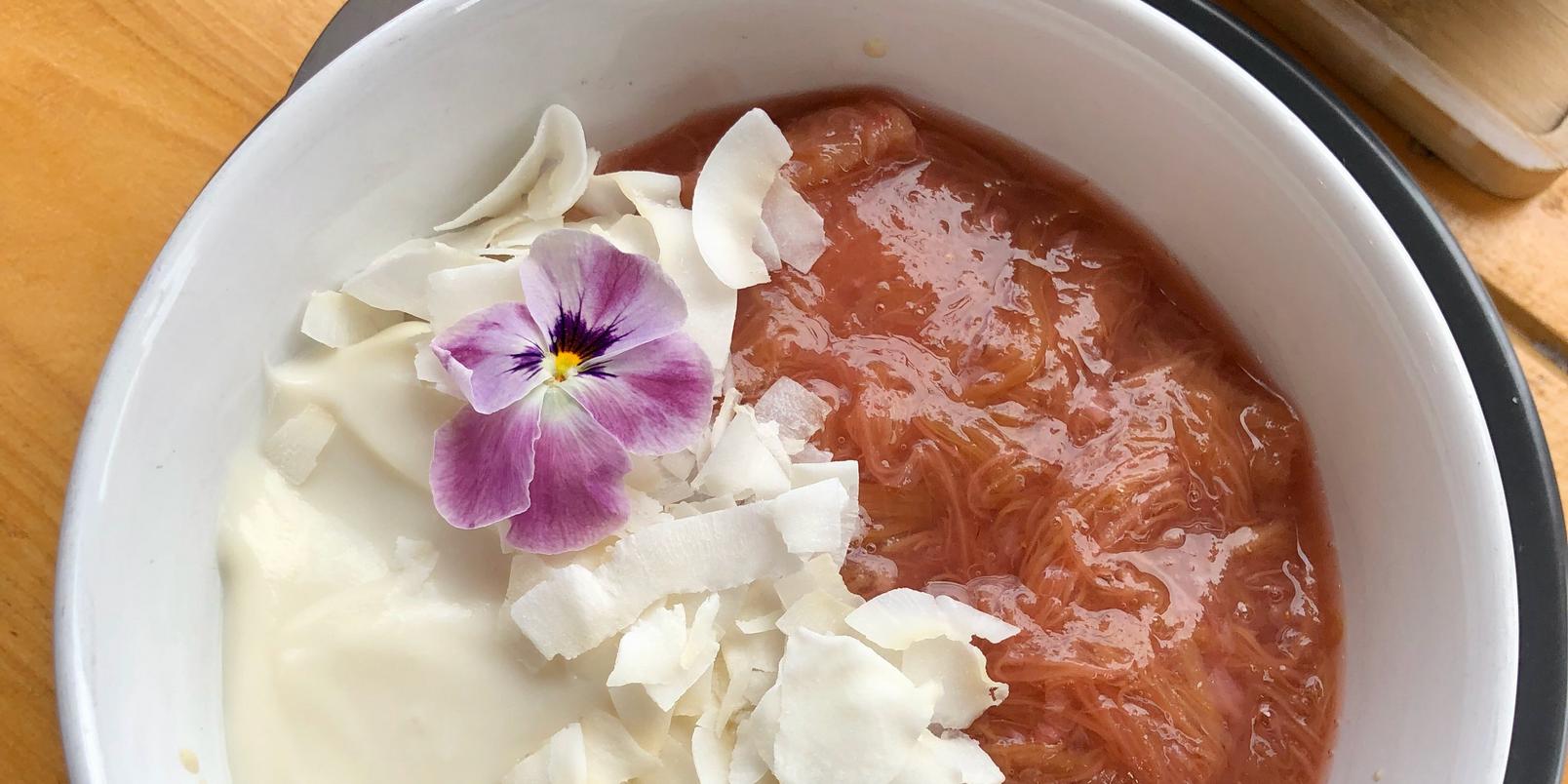 Floral Cocktails
From a simple glass of prosecco, to gin-filled brambles and fruity martinis, add a floral twist to your favourite cocktail with edible flower garnish.