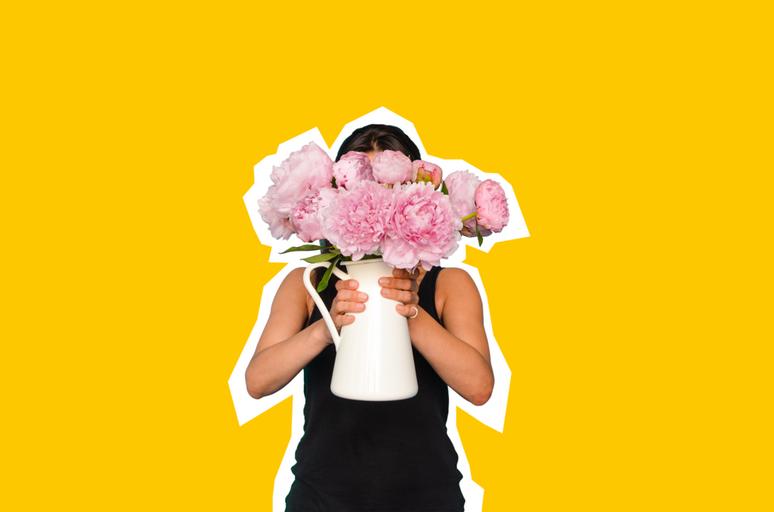 The Best
Vases for Flowers
25th April, 2019
25th April, 2019
HOW TO CHOOSE THE PERFECT VASE FOR YOUR FLOWERS
Don't let that surprise bunch of flowers sit in any old vase!
Whether it's a bright and beautiful birthday bouquet or a hand tied offering of romantic red roses, the vase you choose makes a big difference to how good they look when arranged.
With our top tips on the best vases for flowers, we're going to make you expert flower arrangers in just one day.
THE BEST VASES FOR FLOWERS
Column vases - For long stems
Hourglass vases - For classic bouquets
Cube vases - For table decor
Round vases - For statement arrangements
Rectangular vases - For modern decor
Bottleneck vases - For tall cuttings
Posy vase - For small coffee table displays
Jars, bottles and jugs - For when you don't have a vase to hand
COLUMN VASES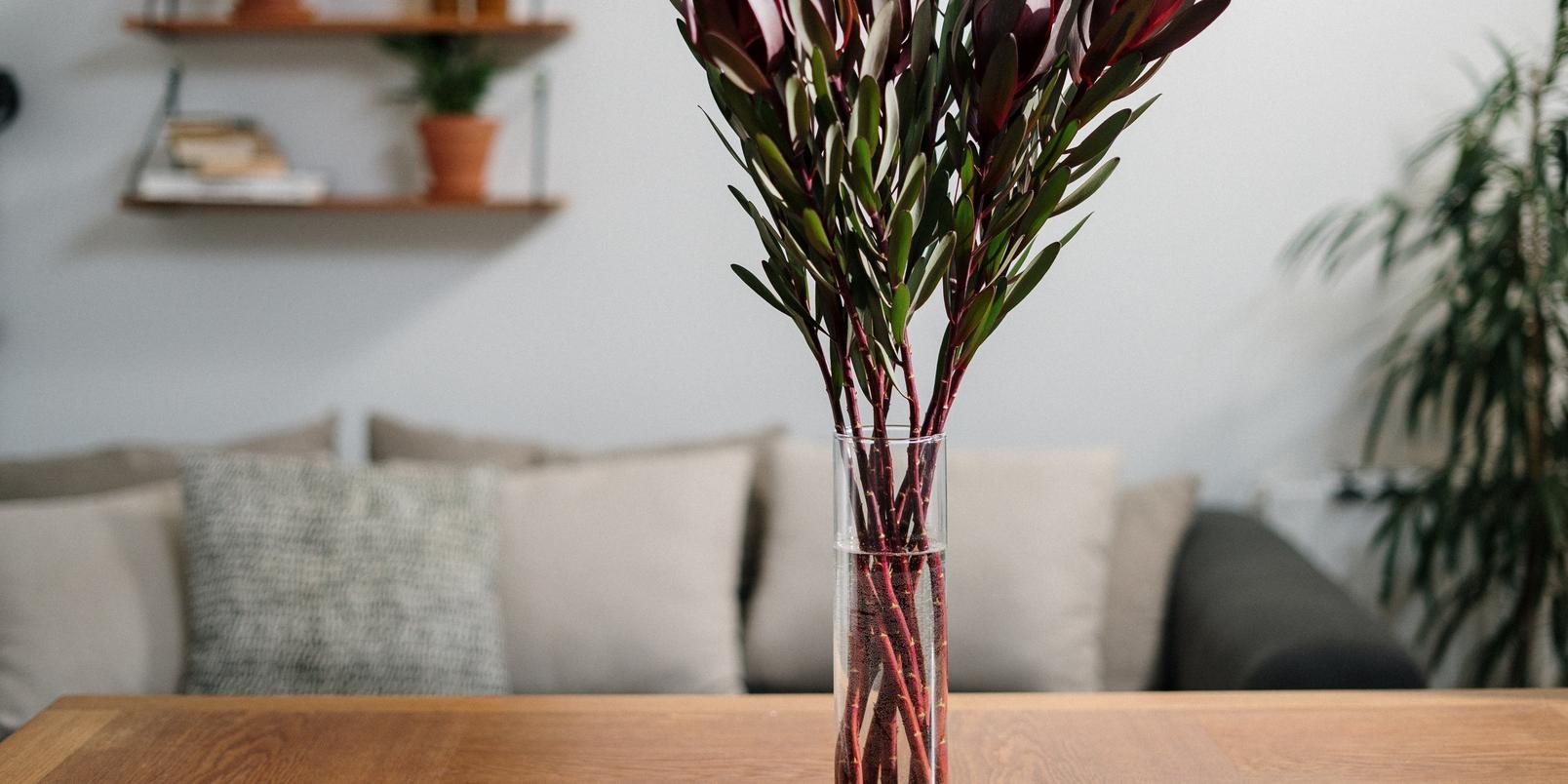 These tall glass vases just scream elegance – like you're running a fancy hotel or you've taken a class in interior design.
Column vases look very chic as a pair, with one slightly taller than the other, or in symmetrical designs at either end of a shelf or table.
The perfect flowers for this style of vase are those that stand proud with long stems. When it comes to arranging your bouquet, be sure to remove any leaves beforehand – especially if you've chosen a glass vase because leaves can make your finished arrangement look a little untidy. We don't want that!
Recommended flowers: Gladioli, sunflowers and lilies look beautiful featured in this style of vase, as they enjoy the elongated shape that doesn't stunt their blooming or allow them to droop.
HOURGLASS VASE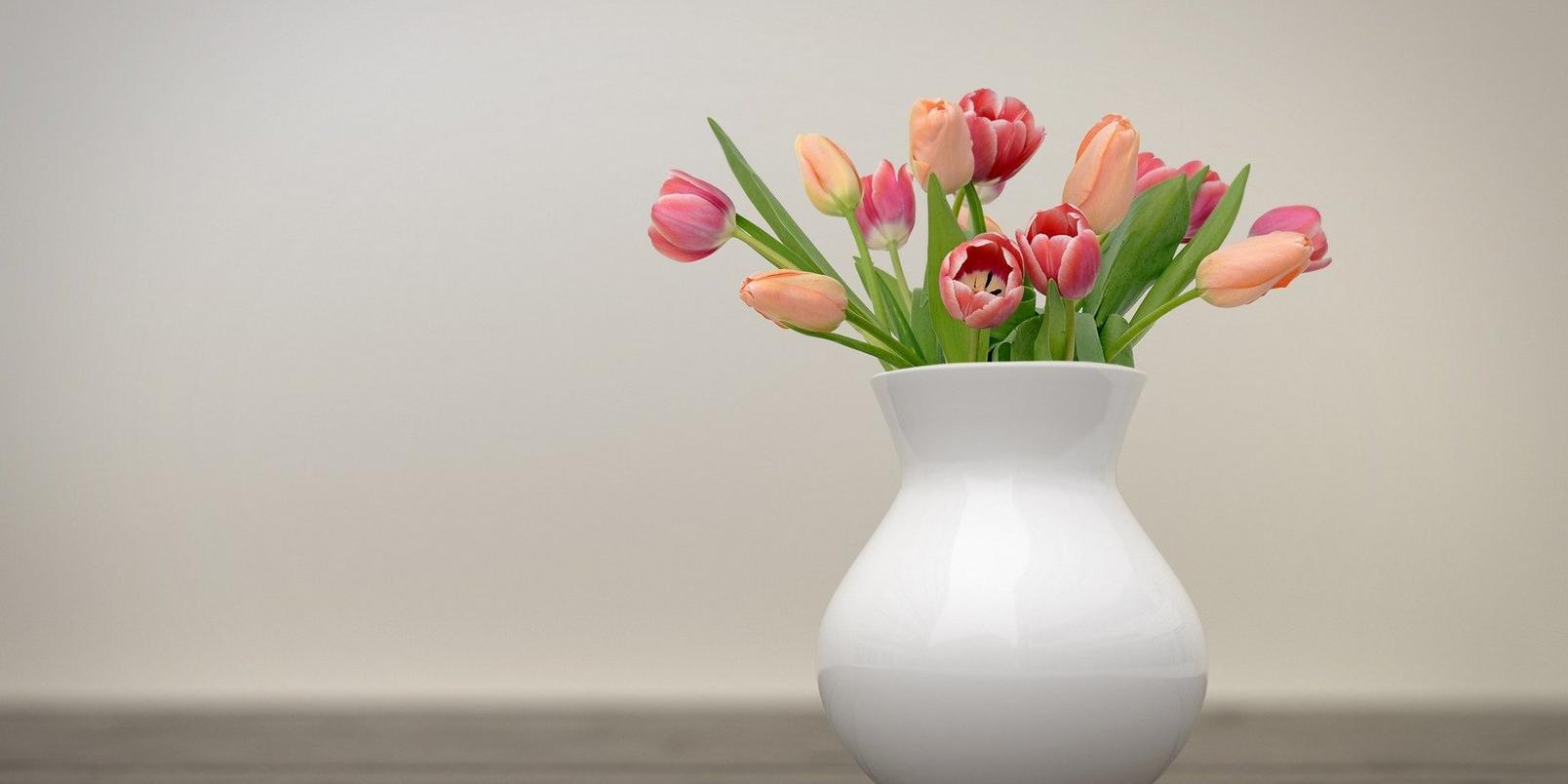 This Marilyn Monroe of vases features a flared-out top and curvy bottom which makes it the perfect shape to hold a wide selection of beautiful flowers in a range of sizes.
It's traditional design still adds a statement to any room and suits flowers which have round heads and longer stems. We recommend leaning towards a porcelain design that can be featured in your home with or without a bouquet.
Recommended flowers: Fill this vase with a colourful bouquet featuring a variety of flowers such as roses, gerbera, solidago, iris and salal. Plump your arrangement out with foliage and feature your final display in the middle of the dining table or in the hallway to welcome guests as they enter.
CUBE VASES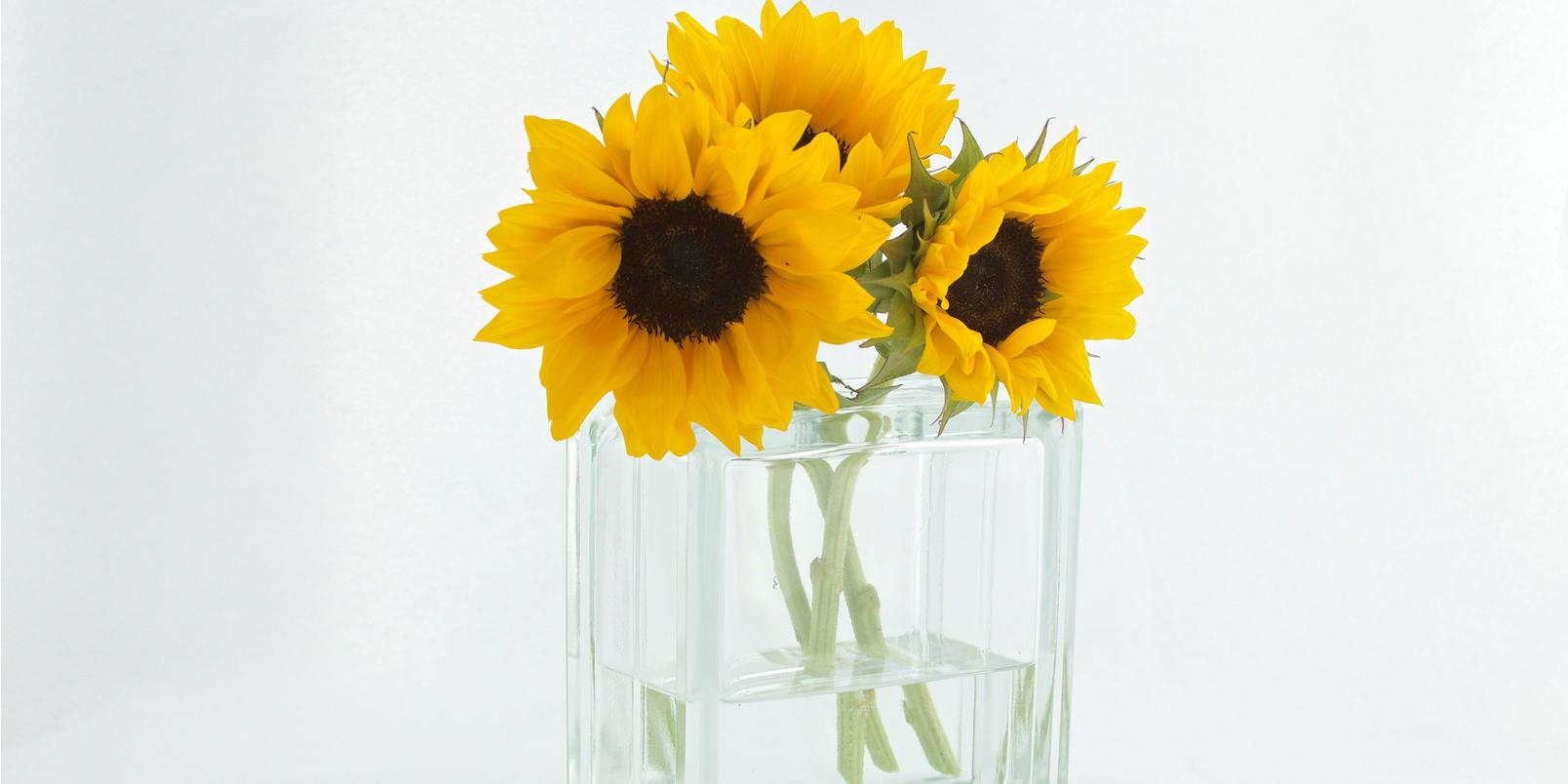 These vase shapes seem simple but instantly add a sophisticated edge to any arrangement.
Cube vases are a modern alternative to your typical bouquet holder of choice and you can have fun with the stubbier size. You'll likely need to cut your flowers to neatly fit inside but you can get creative with lengths.
Why not feature a bright, bold sunflower sitting proud above a layer of vibrant gerbera daisies? Or you could snip the stalks off your roses and squeeze a large bunch into one of these vases, snugly together, for a striking effect?
This type of vase is perfect if you're making your own wedding table arrangements as they sit below eye level, so guests can still chat easily.
You can fill the bottom with glass beads or crystals then top it up with your choice of flower, for decor that's so good your aunt who's had too many wines will want to take home with her.
Recommended flowers: Roses, hydrangeas and peonies work well in this style of vase when their stems are cut down and flowers are in full bloom.
BUD VASE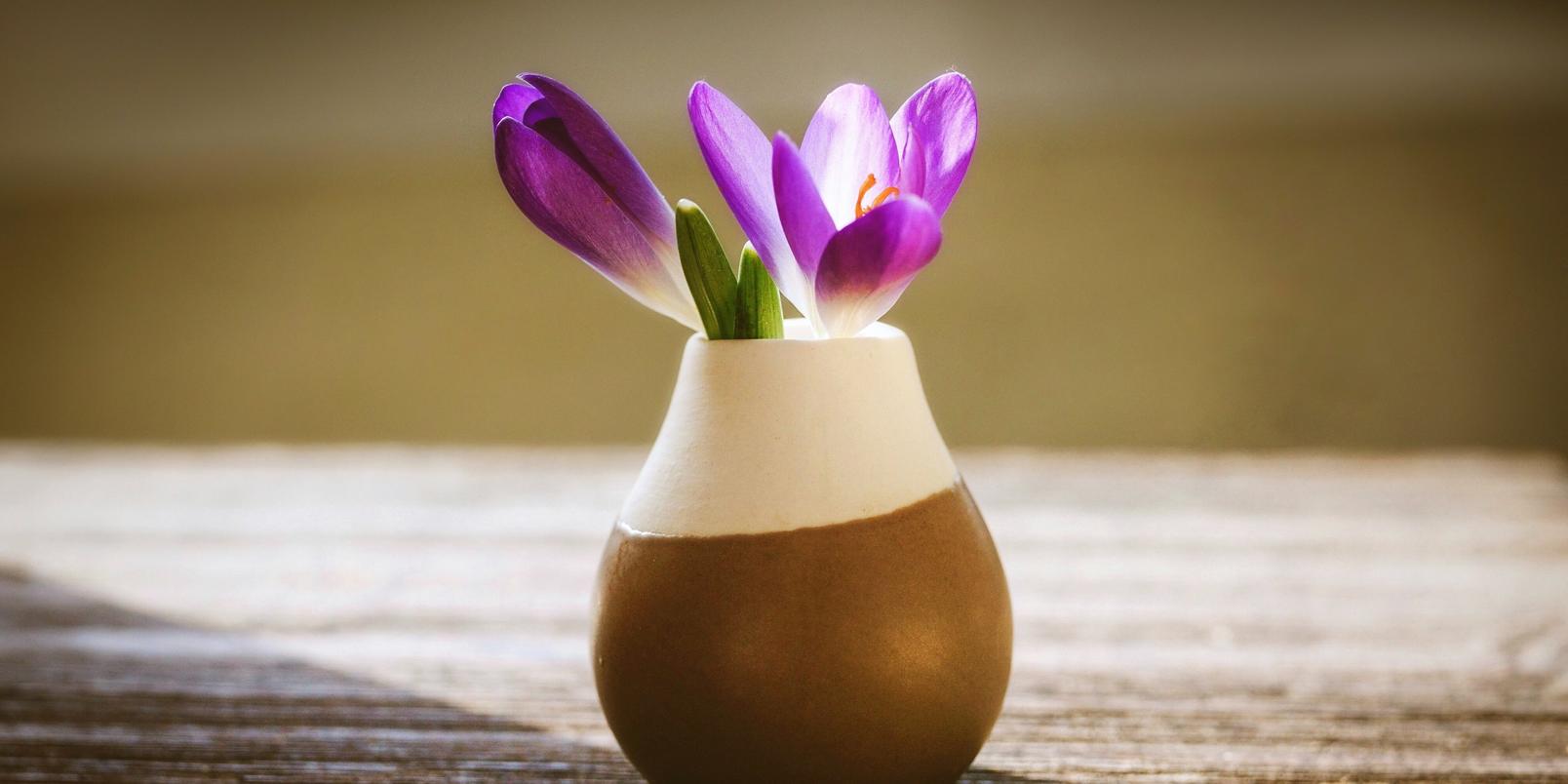 A bud vase is ideal for more fragile flowers that look best when featured in smaller numbers. As the vase itself is delicate, you can feature as little as one flower inside and it will still look incredible.
Bud vases look great when placed alongside similarly shaped containers, maybe in a cluster of three together on a table, and can be picked up in porcelain designs and glass shapes to suit all home decor tastes.
Recommended flowers: A single rose looks really pretty – you know, the type of rose your partner may surprise you with on Valentine's Day. Feature it in pride of place with a bud shaped vase.
ROUND VASE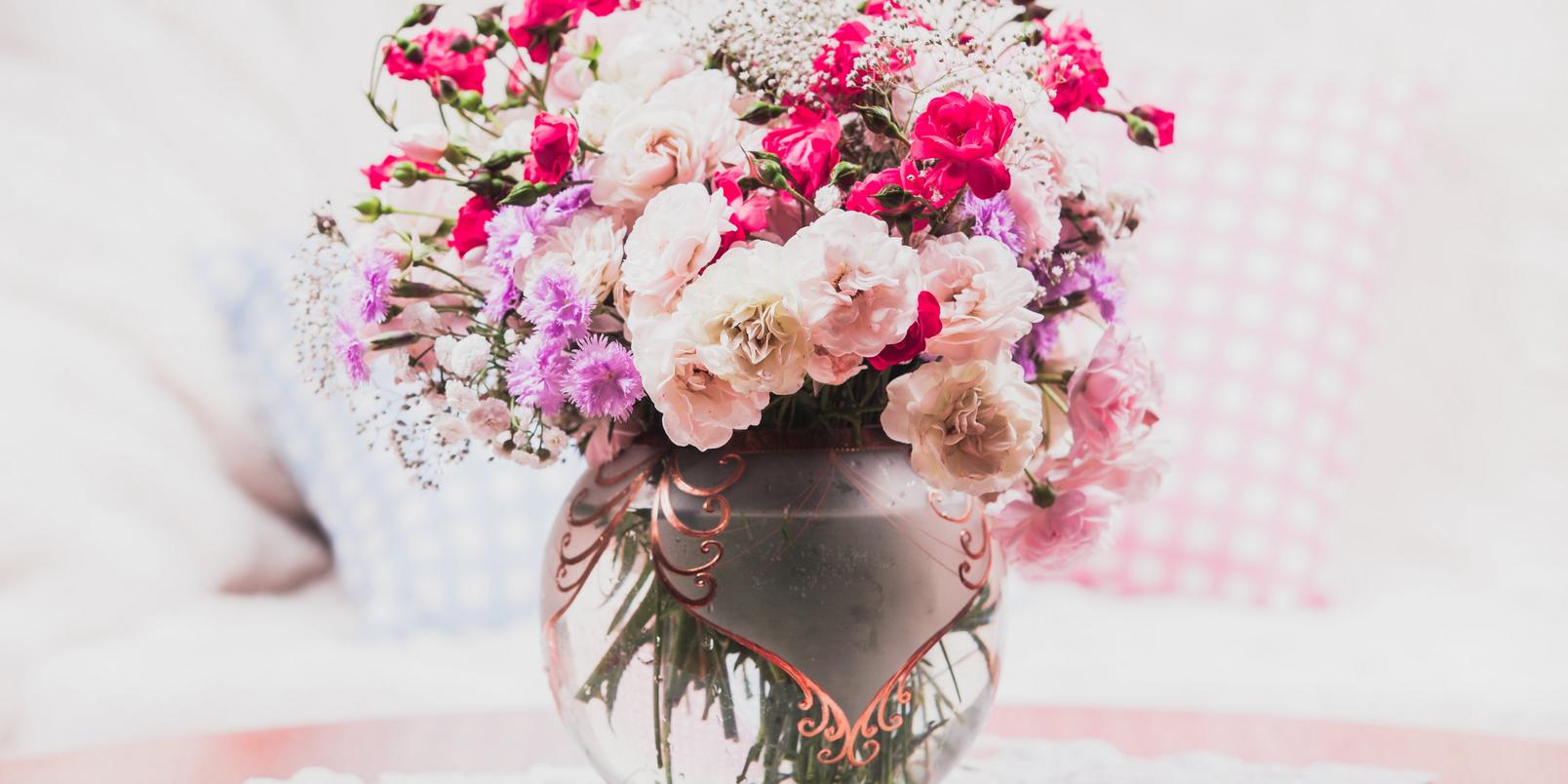 A round vase – or fishbowl – always makes a statement. The symmetrical shape can elegantly highlight a bouquet and acts as the perfect centrepiece.
Feature a trimmed down bunch of roses, two or three peonies in full bloom or a cutting from a blossom tree in springtime for a unique feature in your home.
Fish are optional – but not recommended.
Recommended flowers: For this vase shape it's best to choose top-heavy flowers. If you want your flowers to last a good while, chrysanthemums are the best option as they can flower for up to 30 days!
RECTANGLE GLASS VASE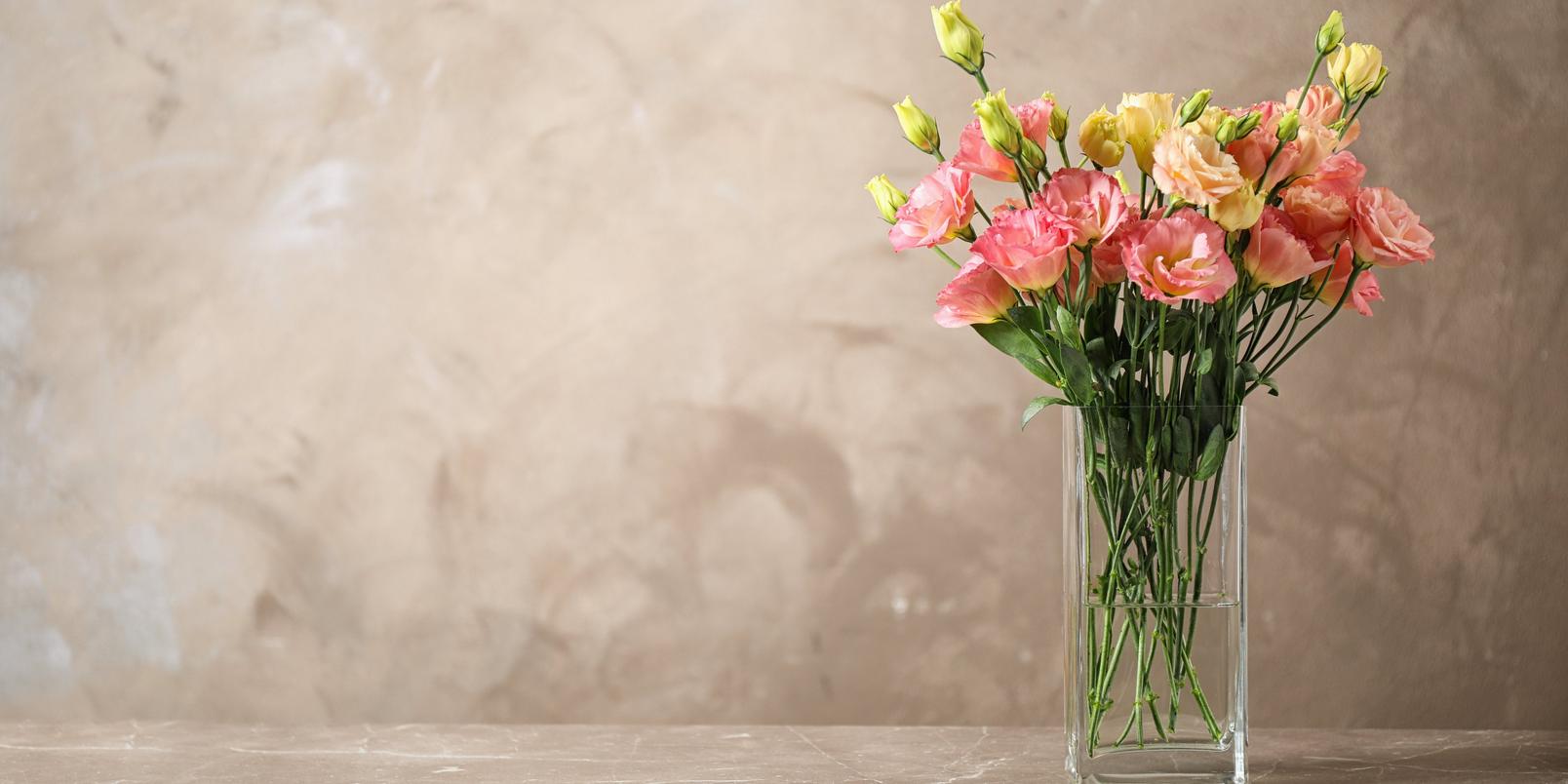 Tall, slim rectangular vases suit single-stemmed flowers, such as tulips, and offer a modern spin on a column vase. These vases suit flowers with no leaves on their stems to create a uniform finish. Be sure to change the water regularly to keep it looking fresh and clean in the glass.
Recommended flowers: Opt for narcissi or tulips for a gorgeous display during the spring months.
BOTTLENECK VASE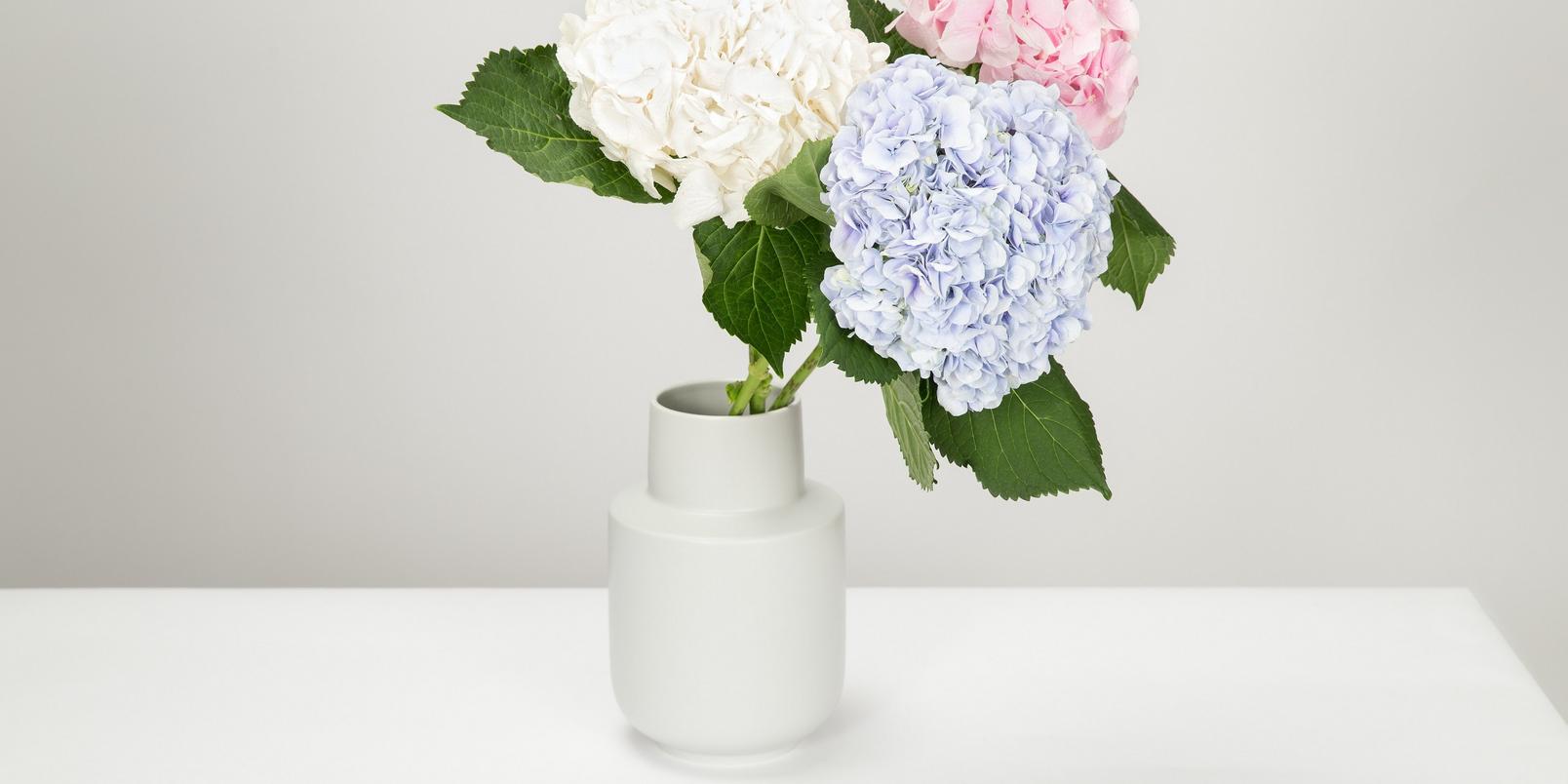 Bottleneck vases are similar in design to bud vases but tend to be on the larger side.
Branches and cuttings always look fantastic featured in this style and thanks to the narrow neck, it can support whatever you decide to showcase – and prevent it from falling over. No one wants to be cleaning up plant water several times a day!
The narrow opening means you can spread the flower stems around the bottom, so you can create a splayed finish to your arrangement and you don't need many flowers to create a statement.
Recommended flowers: Hydrangea cuttings or pussy willow are favourites for the bottleneck vase and require little maintenance once they've been featured.
POSY VASE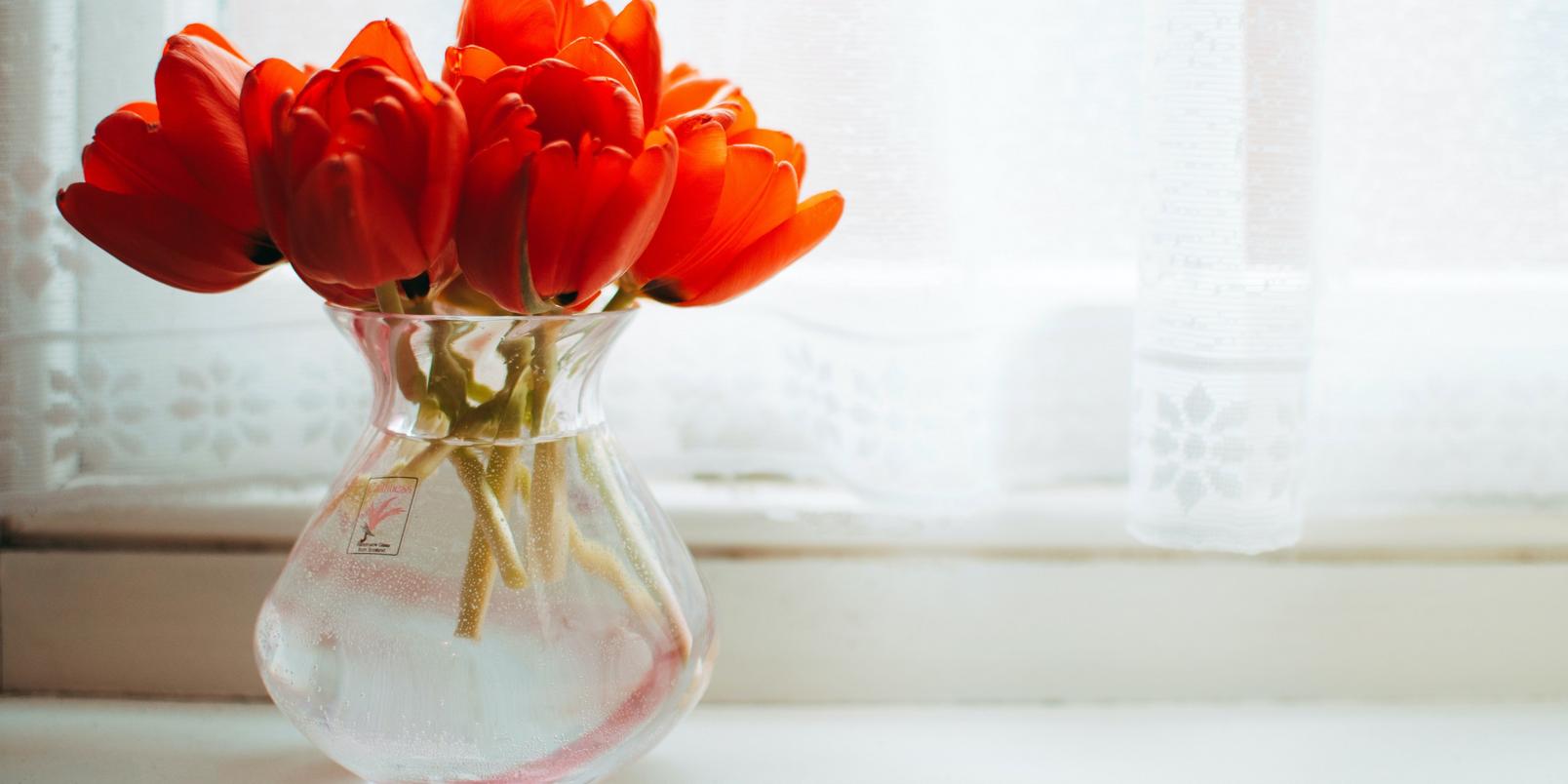 The posy vase is smaller than an hourglass vase but similar in shape. It's best used for small bouquets and looks great on a low table, as it doesn't obscure views. Think, coffee table or even the dinner table, placed on top of a pile of fancy magazines or books or nestled amongst a group of pillar candles.
We love posy vases for springtime arrangements. Crocus cuttings or delicate freesias look lovely in these modest designs.
Recommended flowers: Dainty flowers look best in this type of vase. Daisies that the kids have picked for you or a single wildflower you decided to take home add a touch of whimsy to any space when featured in a posy vase.
ITEMS FROM AROUND YOUR HOME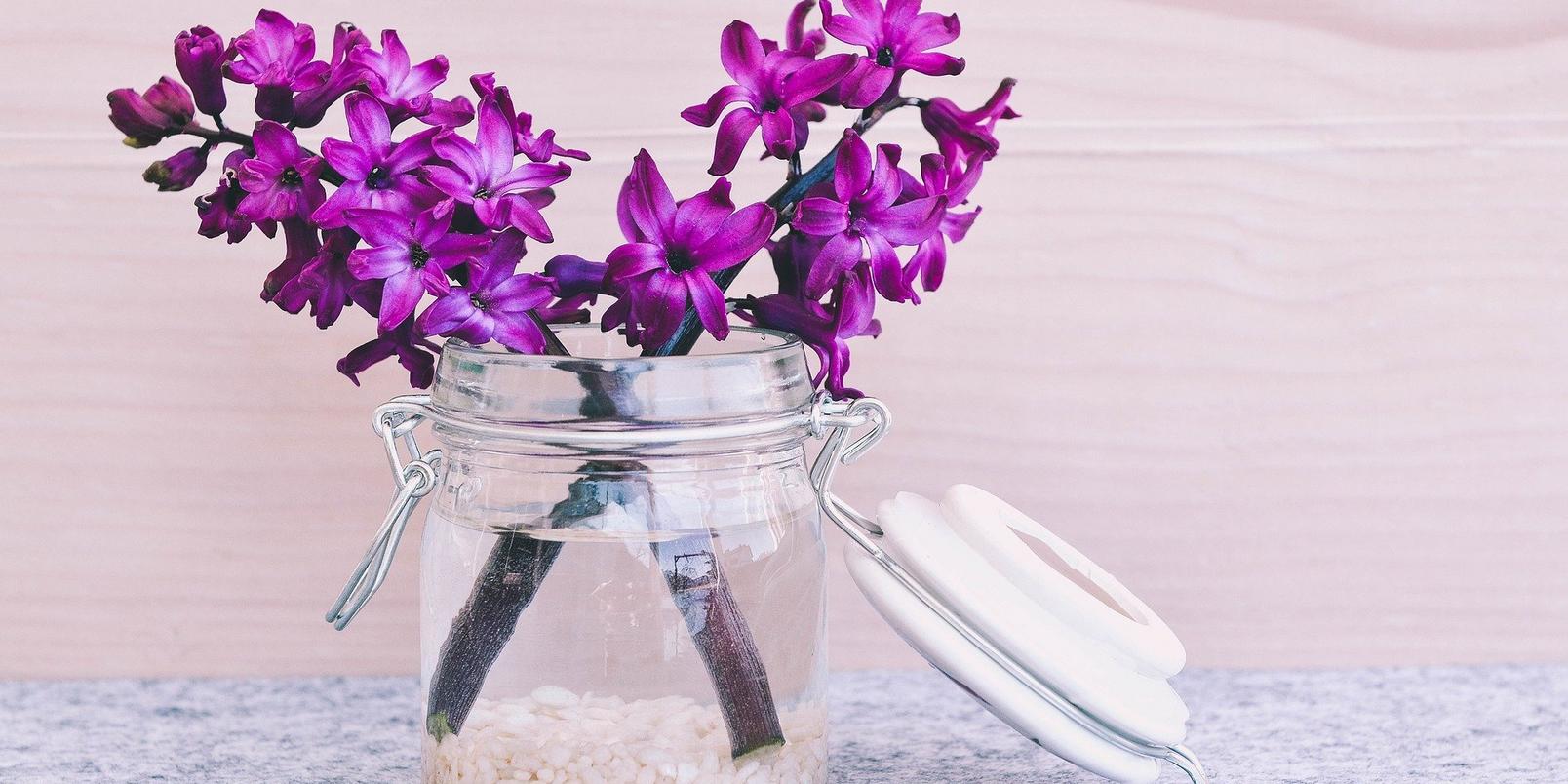 Don't have a vase? No problem! Instead, you can get creative with items you already have at home. Glass jars are perfect containers for cuttings from the garden and glass jugs can likely hold a bouquet of flowers, while creating a rustic vibe.
Pint glasses, washed out jam jars and even old spirit bottles can all be used to feature your new blooms in pride of place at very little cost. Once those flowers are inside, no one will notice.
THINGS TO CONSIDER BEFORE MOVING YOUR BOUQUET TO A VASE
A bouquet of fresh flowers can breathe life into any room especially if you take proper care of them. There are a few ways you can prevent those fresh blooms from wilting and dying quickly, here are our top tips:
1. Make sure your vase is clean – Ensure any dirt or residue from previous bouquets is washed out so it doesn't contaminate the new water.
2. Once you get your flowers, cut the stems – Cut one to two inches off the ends of the stems and be sure to cut at an angle. By cutting the stems at an angle it allows them to take in water easily and last longer.
3. Fill your vase with water at room temperature – You should then change this every other day.
4. Re-trim the flowers every few days to prolong their life – You can do this when you change the water.
5. Arrange your flowers - Be creative with height and colour, don't be afraid to trim the stems down to make it work.
6. Place your beautiful bouquet in a room that is cool and draft-free – Then simply enjoy!
Fancy sprucing up your home with a beautiful bouquet? Check out our great selection today. We're sure you can find a perfect bunch for yourself or someone close to you, whatever the occasion.