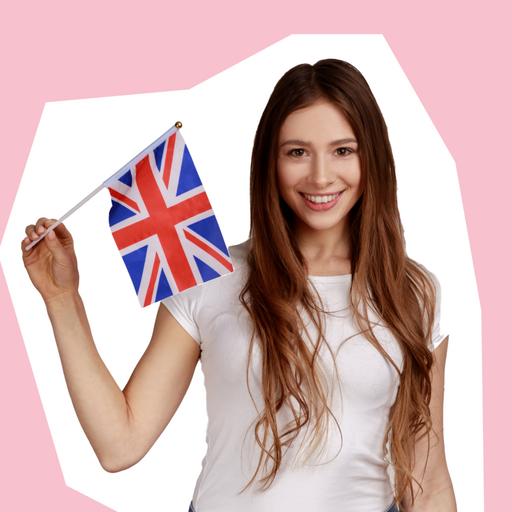 Jubilee Party
Decorations
5th December, 2023
5th December, 2023
Decorating for any upcoming party or special celebration is often half the fun. This June, the UK celebrates the Queen's Platinum Jubilee after 70 years of service, kicking off a series of parties and events over the extended bank holiday from Thursday June 2nd to Sunday June 5th 2022. Whether it's a school or office event, a street party or family gathering, Jubilee party decorations play an important part in setting the vibe for your day.
Introducing flower decorations (of both the fresh or paper variety) can take your decoration game to the next level, uplifting the party atmosphere and setting it apart from the rest. Read on to explore how flowers can transform your Platinum Jubilee decorations.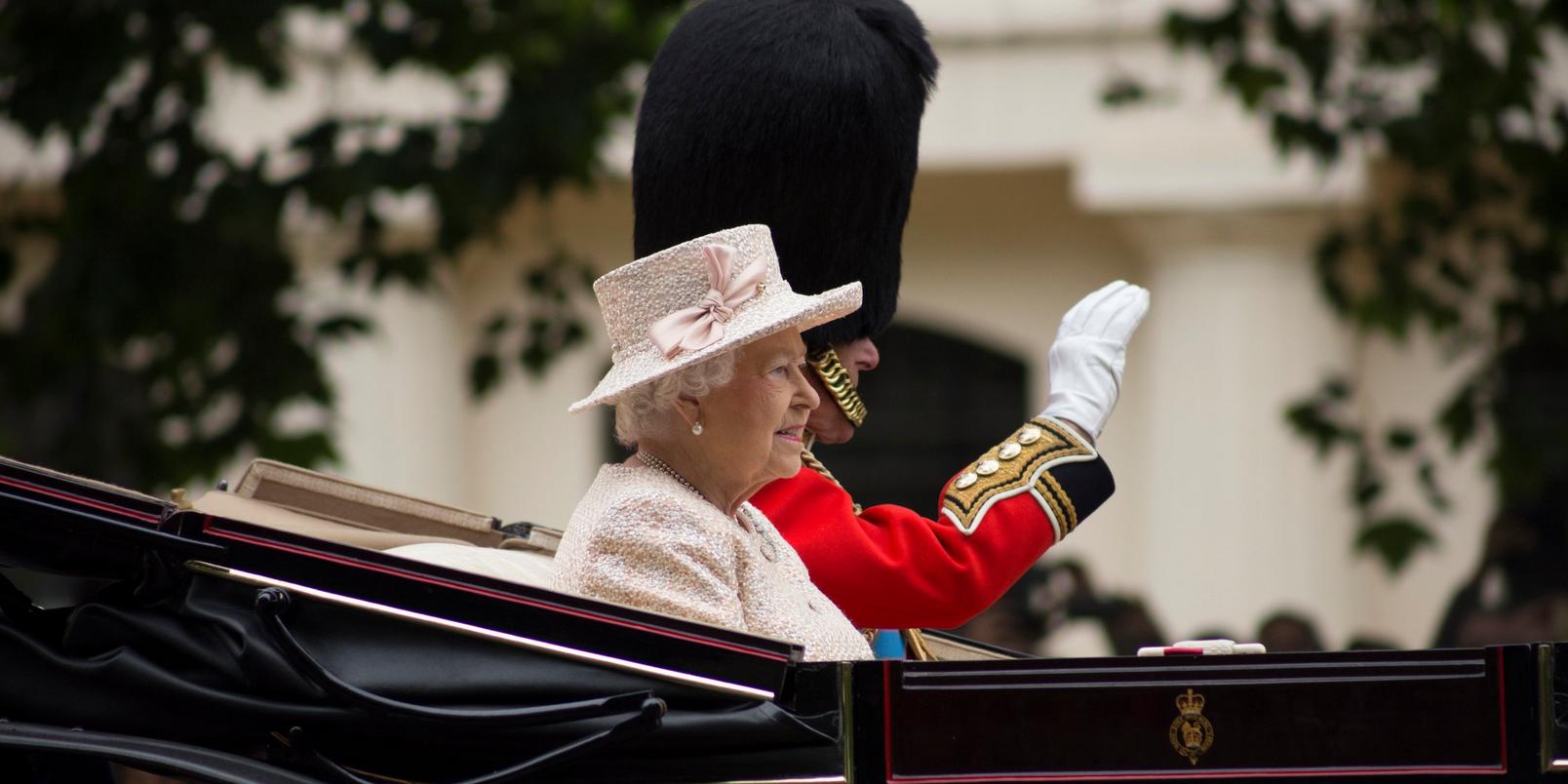 STREET PARTY DECORATIONS
Street dressing was a longstanding tradition way before mass street parties became popular in the early 20th century. Flags, garlands, and arches have been used for neighbourhood festivities for centuries. Why not use flowers to brighten your Platinum Jubilee street decorations even more?
The Big Jubilee Lunch takes place on Sunday June 5th, so this is the perfect date to organise a party the whole street will be talking about. Whether you're jazzing up your local green space, entire street or block of flats, everyone will be in the party spirit surrounded by plenty of tables for sweet treats, snacks and drinks.
As well as Jubilee-themed plates and napkins, you can introduce flowers as table decorations to add a touch of natural beauty to your party. Wildflowers can make beautiful tablescapes when arranged as centrepieces and table posies. You can also use paper flower bunting to mix things up from regular Union Jack garlands – after all, 70 years on the throne deserves a unique celebration.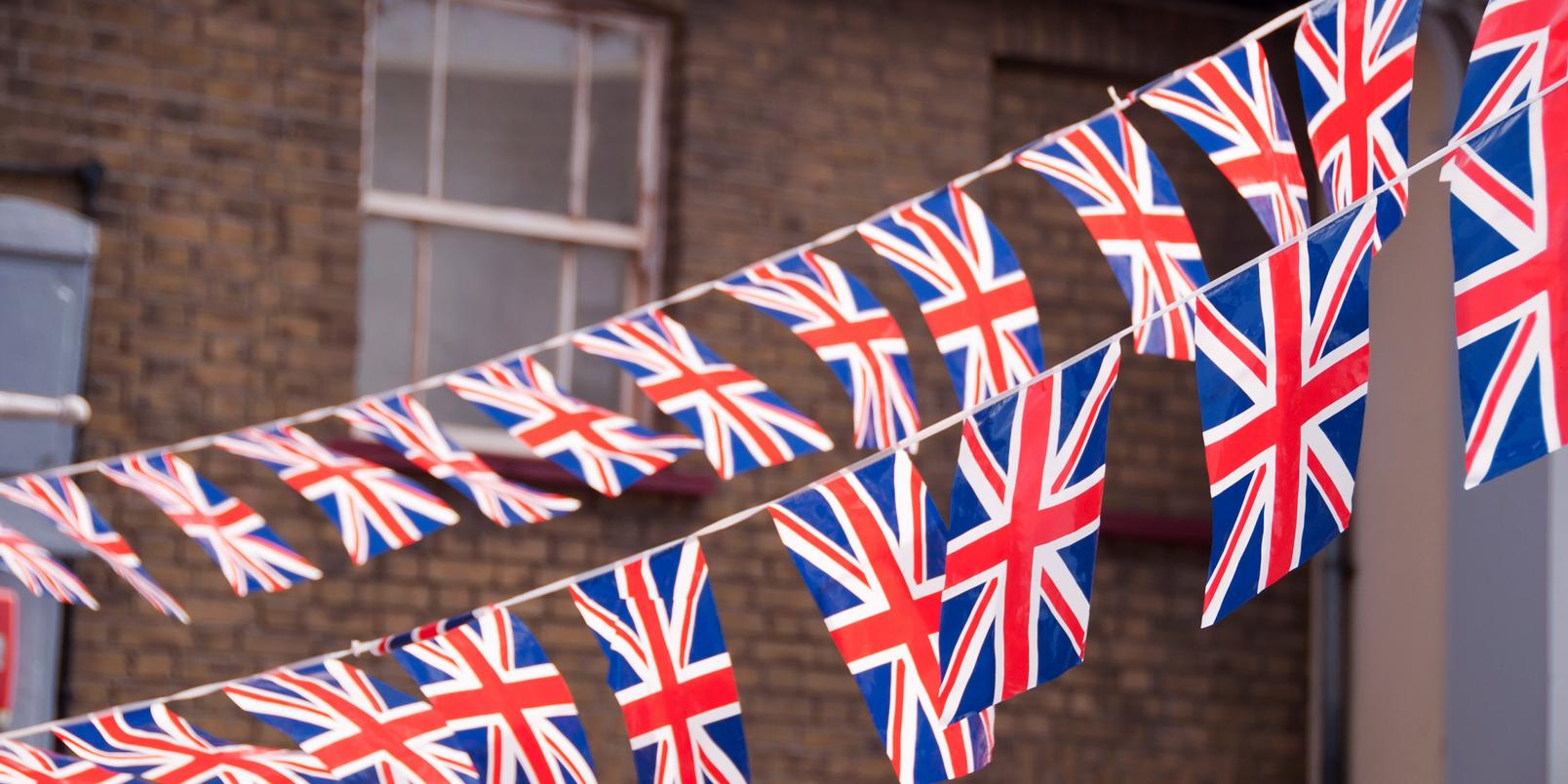 GARDEN PARTY DECORATIONS
Sunshine, the smell of freshly cut grass, and the quintessential British barbeque is a guaranteed recipe for a great time. Why not step up your Platinum Jubilee garden party with some fabulously floral garden party decorations?
One of the easiest ways to make your Platinum Jubilee garden party memorable and Insta-worthy is by creating your own flower wall. These 'scent-sational' accent walls will be the statement of your party, celebrating Her Majesty's royal anniversary in style. A DIY flower wall isn't so intimidating to make, either. With a little time and some seasonal flowers, these stunning displays make a beautiful backdrop for an inviting table of cakes or for party guests to make picture-perfect memories.
You can achieve a similar effect on a smaller scale with DIY flower frames. Arrange flowers around a wooden or woven frame and guests can use them as quirky props for taking selfies and portraits. Or take it one step further with a glamourous flower arch – perfect if you already have a garden pagoda to decorate.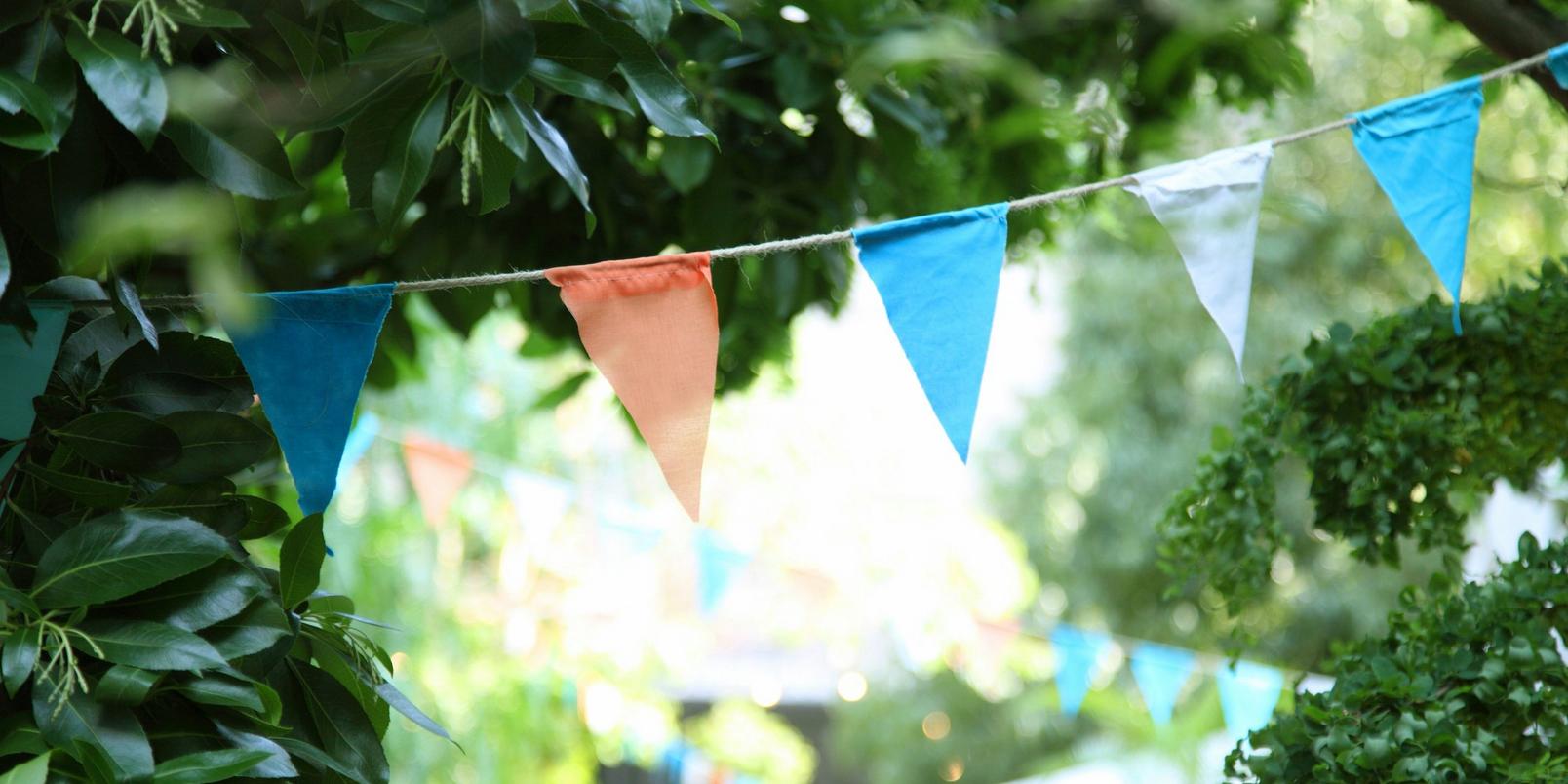 INDOOR DECORATIONS
Whether you're decorating your home, the office, your classroom or a larger event space, your Platinum Jubilee decorations don't have to look the same as everyone else's. There are various ways to incorporate fresh flower arrangements to celebrate the Queen's historic anniversary.
Preparing a tempting spread of food or arranging tables for a sit-down meal? Add an extra flair of natural opulence to your indoor event space using flower table decorations: gather fresh flowers to create stunning tablescapes and add fragrant bouquets to fill the room with beautifully floral scents.
You might want to choose seasonal flowers that fit the theme, like classic English roses and royal purple lilacs, or even replicate the colours of the Union Jack. Peonies are often considered the Queen of the flower world – though unlike Her Majesty, peonies are only in their prime for a short period of time. You can preserve their petals to add a touch of elegance to your indoor decor.
At home, you can also introduce smaller pops of colour and fragrance with floral door wreaths, mantel decorations, and blossoming flower arrangements throughout the house. Be the host with the most and place tokens of lavender on the tables or offer them as party favours as a way of remembering the Platinum Jubilee.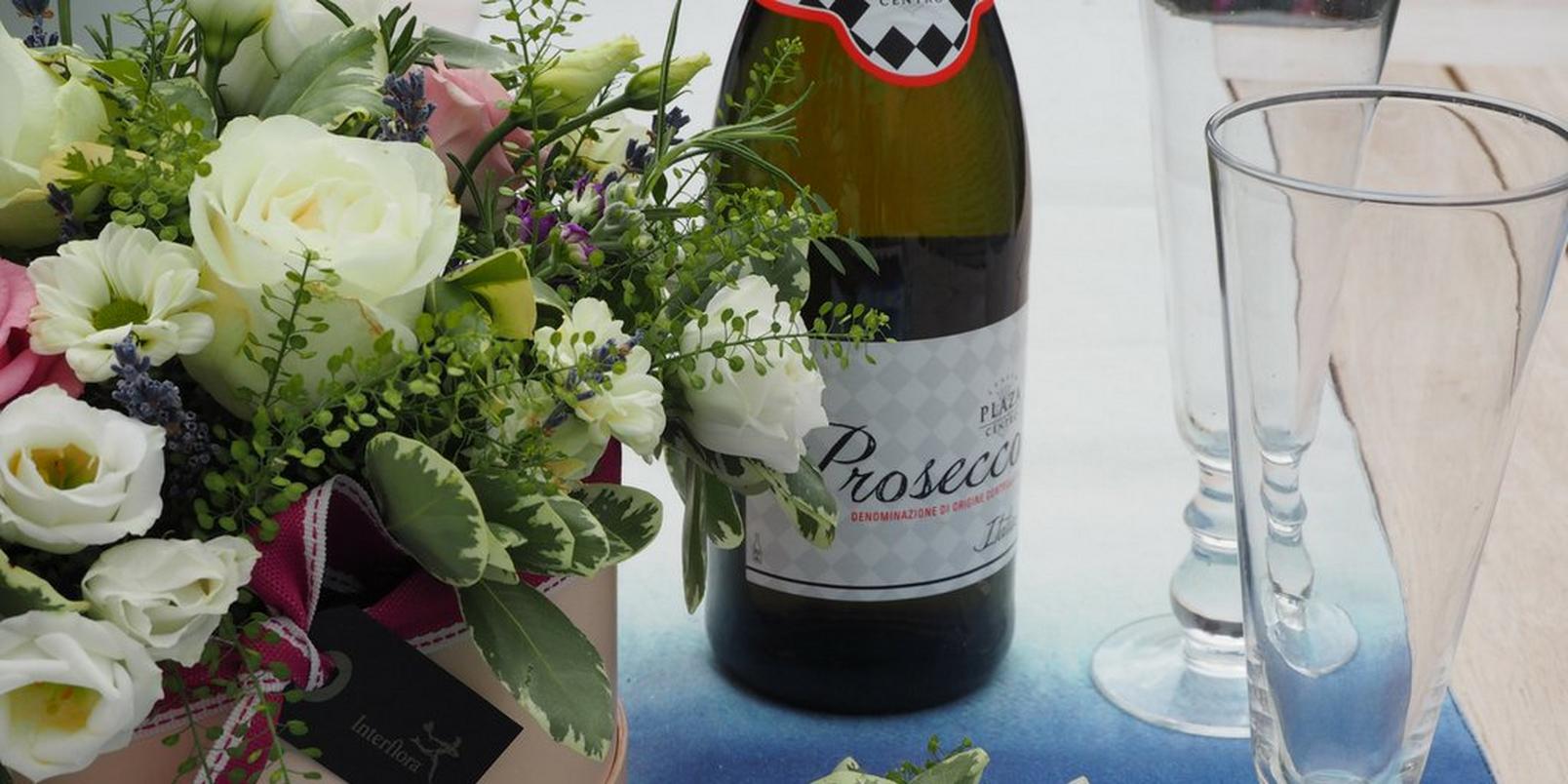 EDIBLE FLOWERS
Flowers aren't just a pretty face. We know they look beautiful, but did you know that they can taste lovely too? Edible flowers can be an interesting way to stylise your with purpose, adding them to fruity cocktails and elegant cakes to introduce delicate new flavours.
Non-toxic flowers are safe to use in cocktails and cakes. It's not uncommon for some gin cocktails to include stems of lavender, while elderflower and rose are two very popular botanical flavours. For a pop of colour and decoration, use chamomile flowers for a summery concoction. You can even freeze flowers in ice moulds to put a creative spin on your refreshments.
As for cakes – roses, pansies and lilacs are popular choices, whether you intend to eat them or use them for decoration. The Queen's Platinum Jubilee will also be celebrating with a nationwide . Why not create your own dessert competition and encourage guests to bring in their confectionary contributions?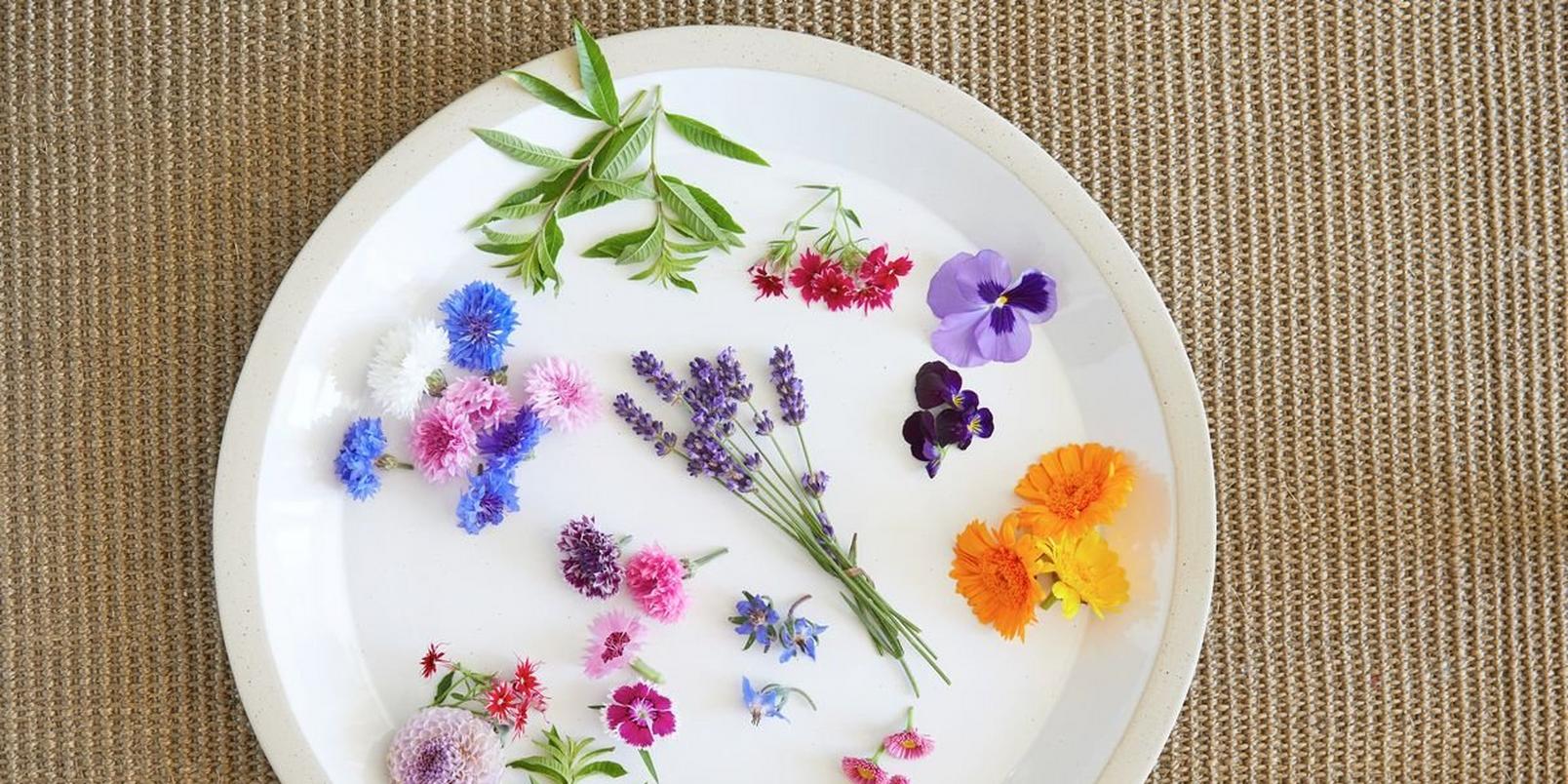 There are so many ways to make Platinum Jubilee decorations bold and exciting with bunches of celebration flowers. Whether you're joining the festivities with your family or the whole community, introduce some colour with paper flower garlands and fresh flower arrangements. Don't want to see them go to waste? Simply preserve and dry out your flower decorations, ready for another event.