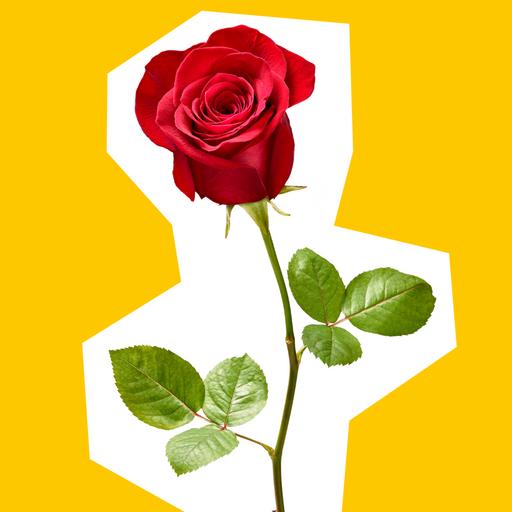 A Guide to Red Roses
10th December, 2023
10th December, 2023
Did you know that when it comes to flowers, each type and colour of flower can convey a different meaning?
You probably won't be shocked to learn that the red rose is the ultimate symbol of love. After all, you only have to look at how many are sold on Valentine's day around the world (it's estimated to be about 250 million stems) to see the power this magnificent bloom has.
So how and when did red roses get their meaning? For this you need to head back to the days of Greek mythology when it was believed that Aphrodite, after hearing her one true love Adonis had been attacked by a boar, ran to help him. On the way she pricked her foot on a white rose and stained the flower red with her blood. Ever since, the flower has stood for passion and romance.
Red Roses Meaning
So, we know that the red rose means love, but the shade of red rose you choose can also convey a different meaning.
If you were looking for a traditional Valentine's flower that just shouts out 'I love you' then it would have to be the romance of a bright red bloom. If your love interest hasn't got the hints and is a bit one-sided then you would need to choose a burgundy rose.
If you're looking to move on to the next stage in a relationship and want to show your commitment towards a loved one, then you would have to pick a deep red rose. If roses have been with you through each stage of your love and you're getting married, then adding these blooms into your wedding bouquet makes a real statement about your deep and perfect love.
It doesn't stop at the colour either, the number of red roses you give adds to the message. One rose can have two meanings; it's either a symbol for love at first sight or you give it to someone you are in a long term relationship with to say that they're the one. A pair of roses signifies being a couple and that this love is mutual, whereas six roses show that you're infatuated with the person. If you want to tell someone that their love is perfect, then aim for ten, and for an even deeper love then gift eleven - an ideal number for a wedding bouquet.
Go for the classic dozen roses and you're asking someone to be mine – perfect for a first Valentine's. However, if you've done something wrong then you had better give fifteen – it's an apology to a loved one. Go big and buy twenty-four if you want to shout out 'I am yours' whereas thirty-six means you are head over heels in love. Now for the big one, if you want to make a statement then go for a stunning bouquet of fifty roses (or even one hundred!) and prove that your love has no bounds.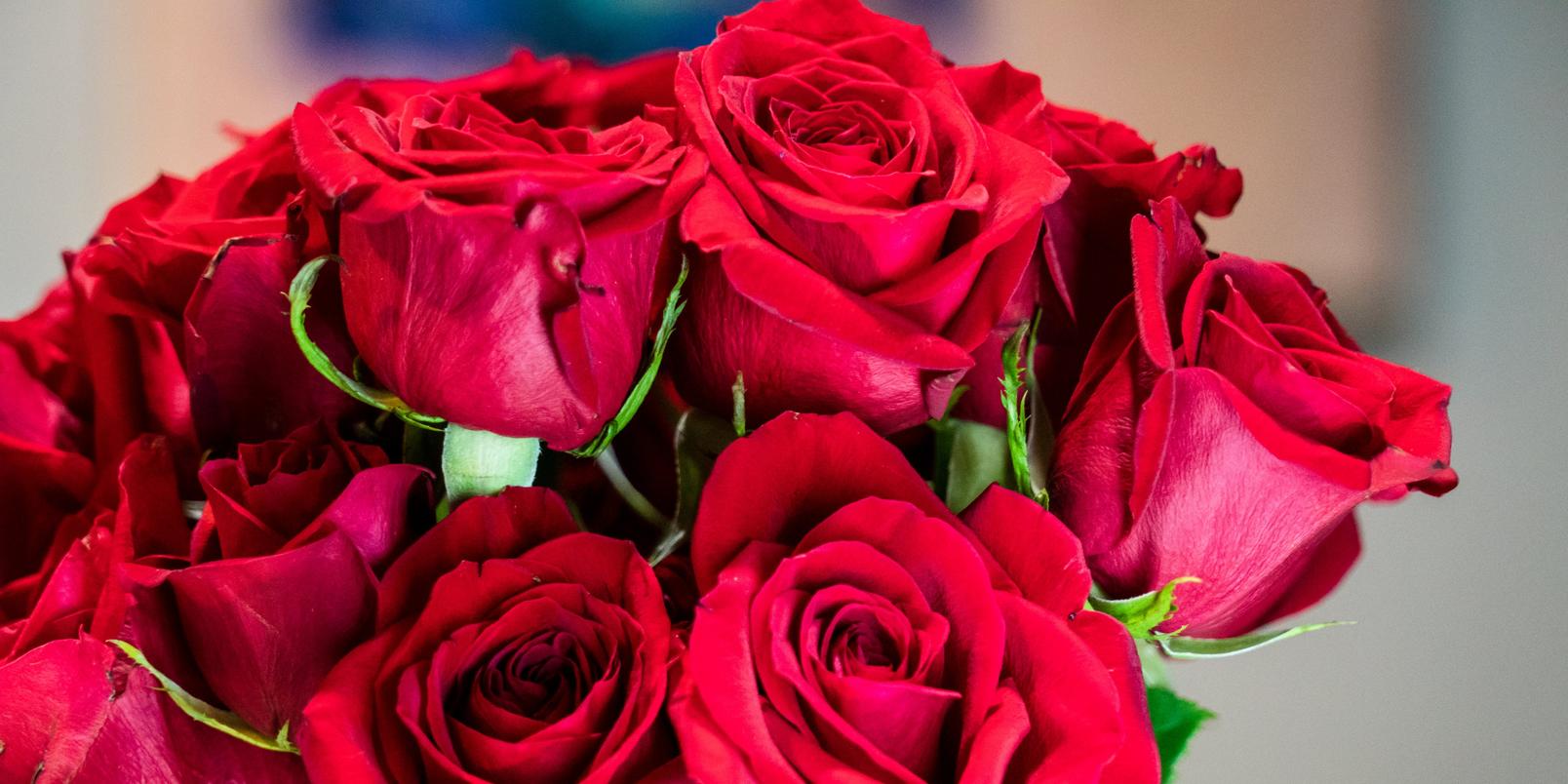 Red Rose Varieties
Ready to declare your undying love for someone? Then you're going to need to choose the best bloom for the job.
If you're looking for an elegant and truly romantic flower, why not opt for the Darcey Bussell (yes it is named after the ballet dancer). This red rose has a multitude of petals in a crimson red and delivers a light and fruity scent. If you're showing that your love goes deeper, then go for the classical shape of a hybrid rose such as Royal William which delivers a lovely rich fragrance.
For something a little different, look at the Everglow Ruby whose petals have an open structure that displays a cream centre. If your love is unrequited, then you might want to pick a bouquet of Black Beauty which has a wonderful dark colour and a light fragrance.
With so many varieties to choose from, showing your love is simple.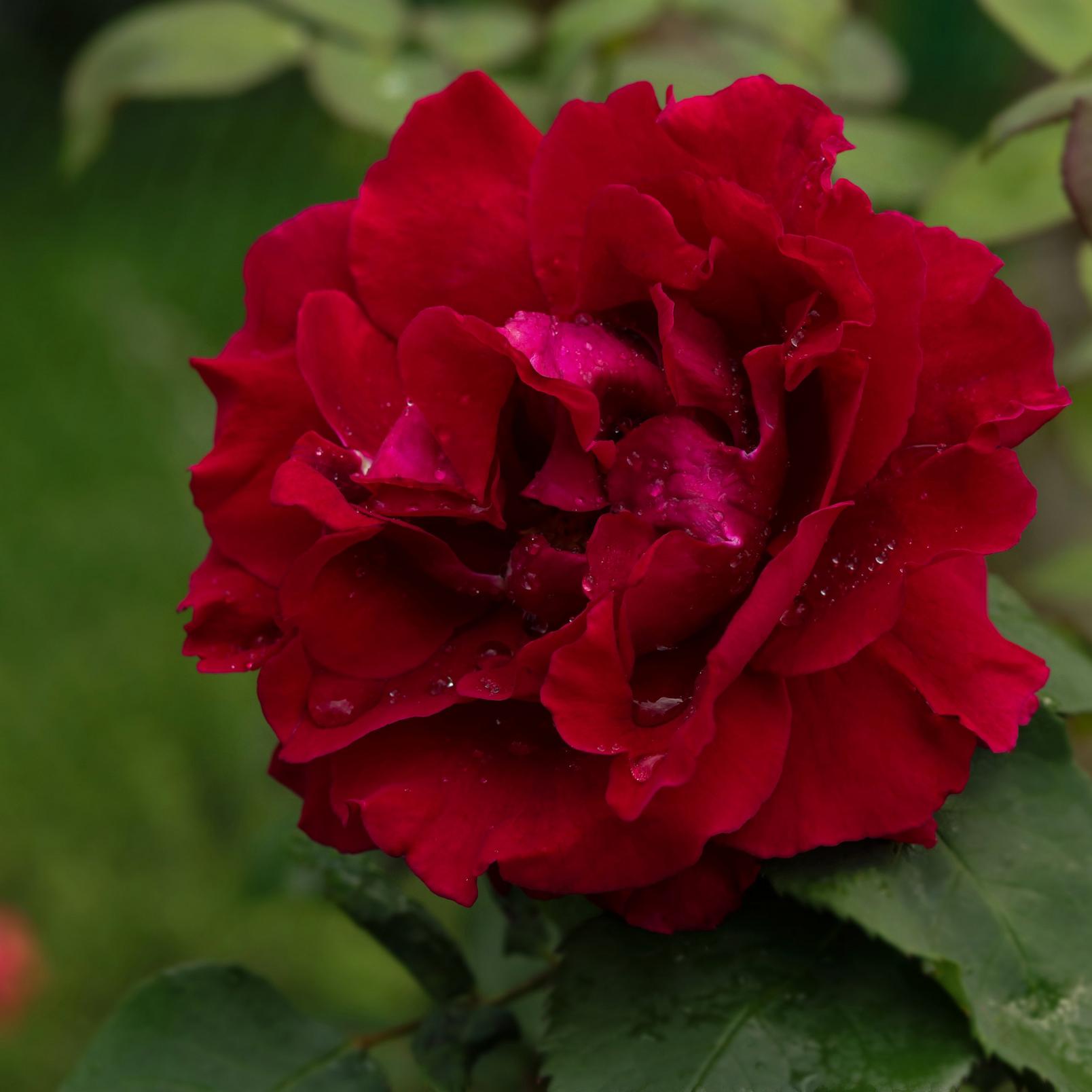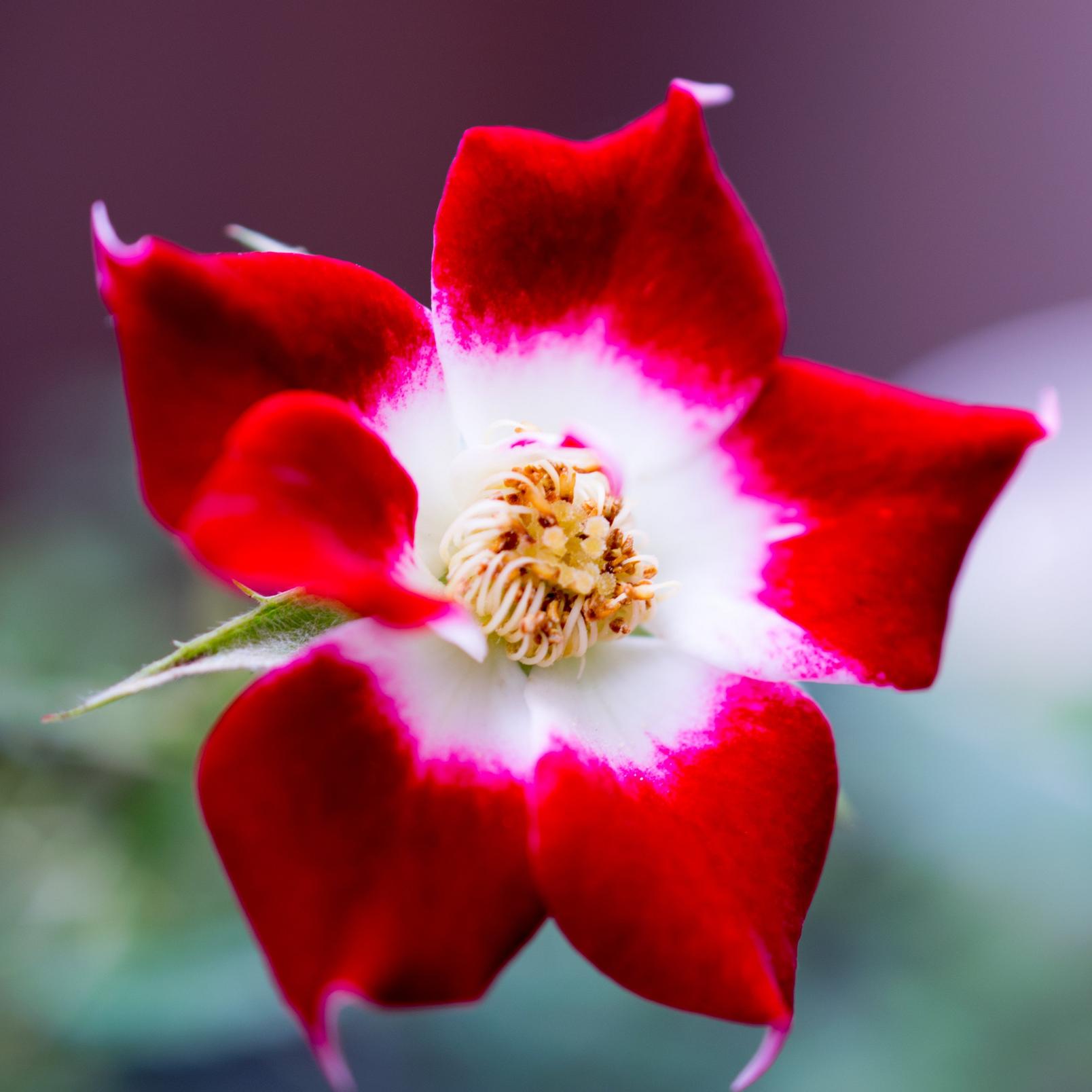 Red Rose Care Tips
With a little bit of care and attention your bouquet of roses should easily last up to 14 days in your vase. Just remember to keep an eye out for the thorns while getting your roses ready, we don't want a re-enactment of Aphrodite in the kitchen!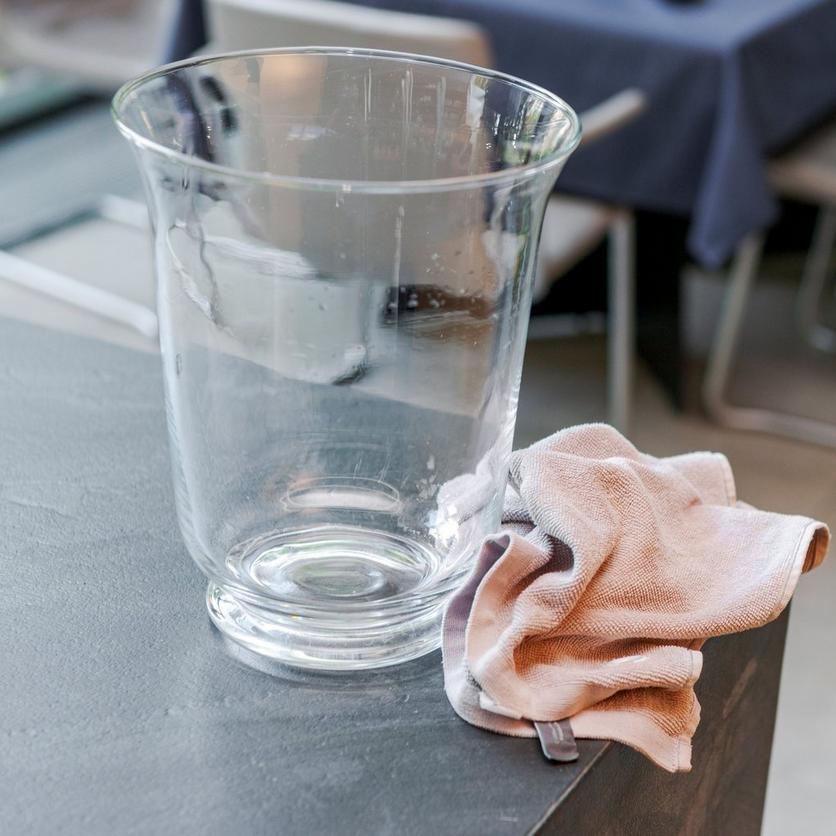 Begin with a clean vase that is tall enough to support the flowers and trim about 2cm from the bottom of the stem, making sure you cut at an angle as it helps the flower to drink up the water more easily. Remove any leaves that will disappear under the waterline otherwise it will turn the water dirty which your rose won't like.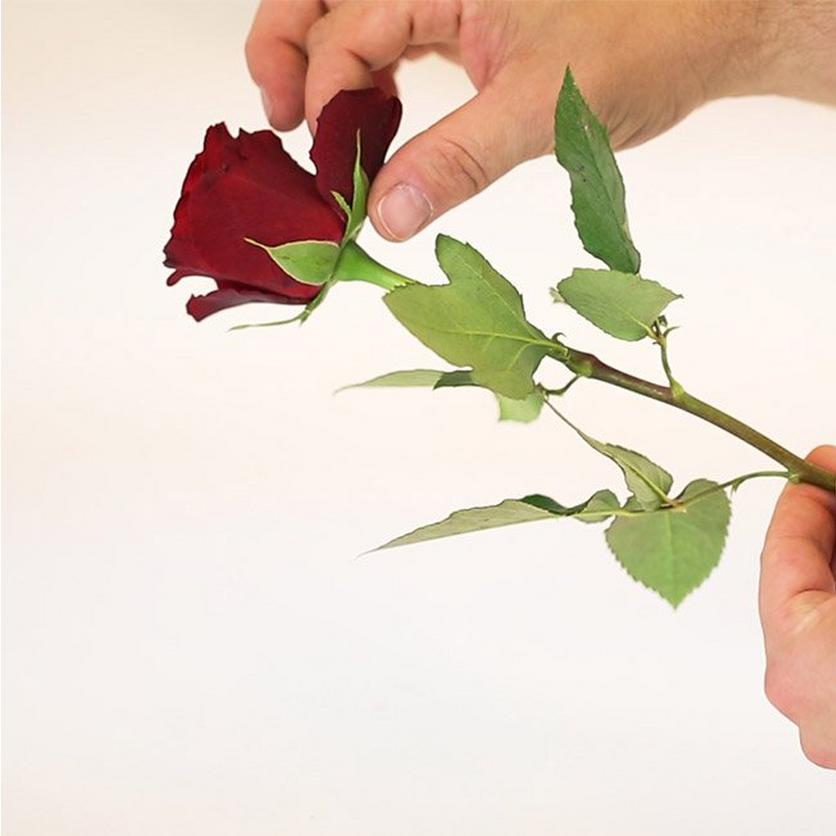 Next remove the outer guard petals. We deliver your roses with these clever covers on to help your flowers arrive looking in tip top condition. There will be between two and four of these and you can remove by pinching each petal at its base and then pull down towards the stem and away from the main flower head.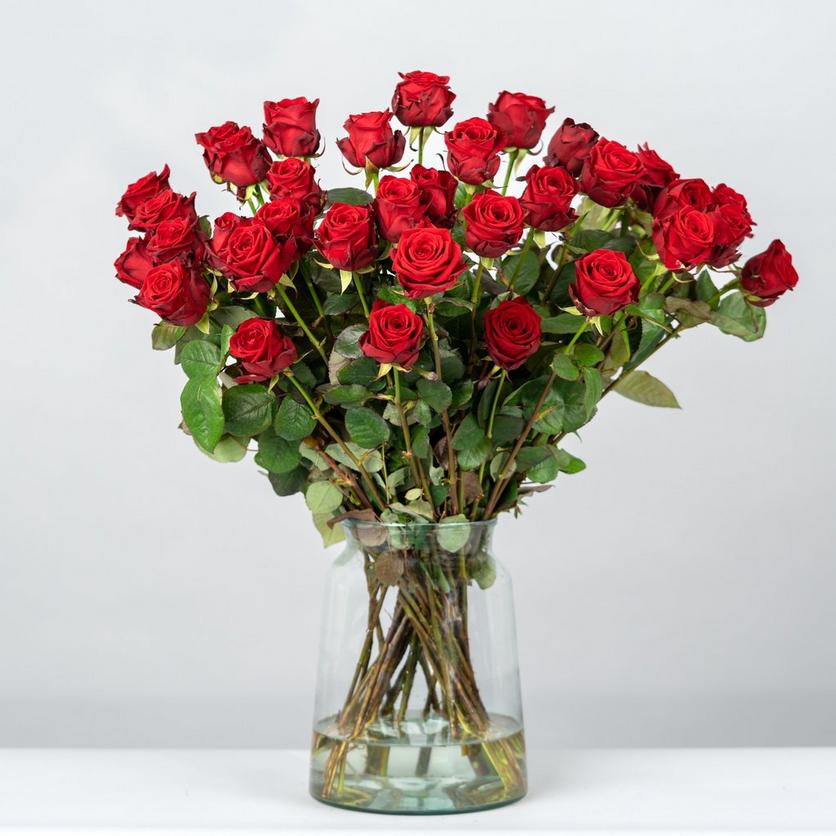 Fill your vase with clean water and remember to renew every few days – it will help to keep your roses looking their best.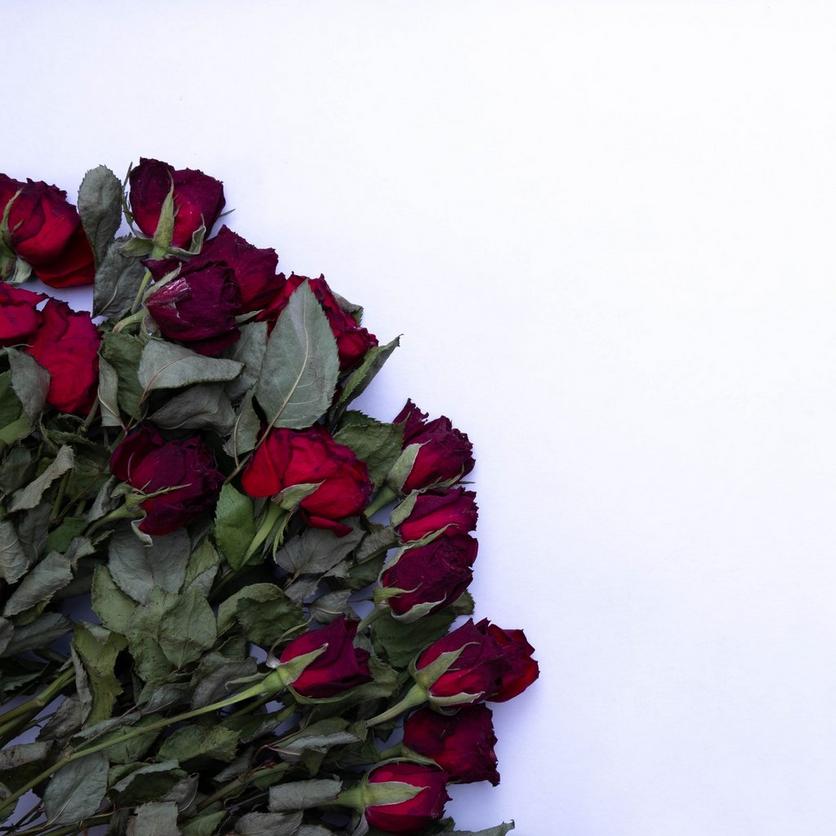 Once your flowers are past their best you can still preserve the happy memories by drying your red roses. Remove any of the old leaves from the stem and then gather up flowers into a bunch. Tie the base of the stems with a length of string and hang the blooms upside down in a cool, dry place to allow the moisture to completely evaporate – it will take a couple of weeks. Now spray with hairspray to preserve the fragile petals.