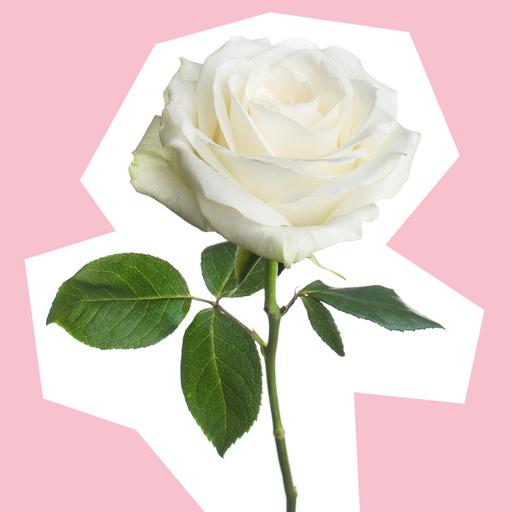 White Roses:
Everything You
Need To Know
10th December, 2023
10th December, 2023
Roses have had a long and luxurious history around the world – almost since the beginning of time – and the meaning of the flower and how they are used has changed a lot. During Roman times, Emperors would scatter them as decoration for festive occasions, while in Medieval times they were used for medicinal purposes. Shakespeare even wrote about roses in his plays – who can forget the famous line from Romeo and Juliet!
Today, the rose remains as popular as ever and you are spoilt for choice. There are approximately 2,500 different versions of rose available in a wide range of colours and shapes from a traditional Hybrid Tea rose in a gorgeous red all the way through to larger, ruffled flower heads in a striking yellow. But we think the white rose deserves the spotlight. Read on to find out all about the meaning of white roses, the best occasions to send them and the all-important care tips.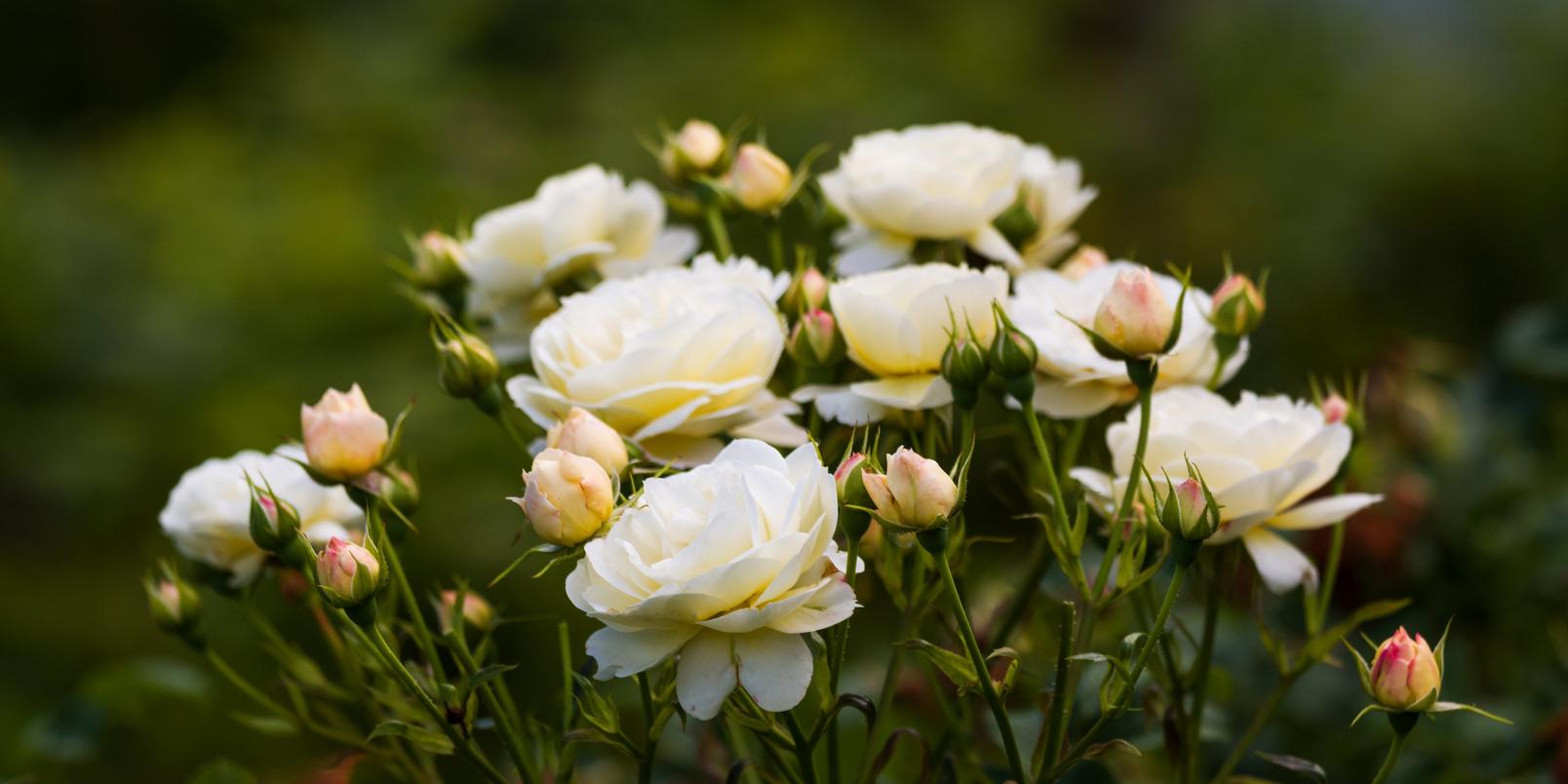 The Meaning Of White Roses
If legends are to be believed the first rose was the white one and from this all the other coloured varieties have evolved – some even call the white rose the 'Mother of all Roses.' Throughout history we have constantly seen the importance of this noble flower. After all, who can forget the royal conflict in our own history between the red rose of the Lancasters and the white rose of the Yorks, which only ended when the two were combined.
Perhaps its dignified age explains why there are so many different meanings behind the white rose. The simplicity and lack of colour is often said to portray innocence making it a popular choice at christenings or to celebrate the birth of a new child. It can also be used to mark new beginnings and eternal loyalty which is why they are a traditional flower to use in a bride's bouquet (apparently Queen Victoria started this trend when she used them for her own wedding).
In society the colour white is often used to portray the meaning of peace. The same goes for the white rose and it makes this flower a perfect present to give if you wanted to say thank you or get well soon.
White Roses as a Sympathy Flower
Did you know that the colour white in a flower also symbolises purity and love which is why they're recognised as a flower of mourning. The white rose takes this significance even further; this flower also conveys a feeling of spirituality, remembrance and respect.
If you're looking to find a gift for someone after the loss of a loved one that truly conveys what you are feeling, choose a sympathy bouquet made up of white roses. You could also add in some roses in other colours (each one has its own meaning). Mix in some yellow roses and you are representing friendship and loyalty, while some red ones show grief and sorrow.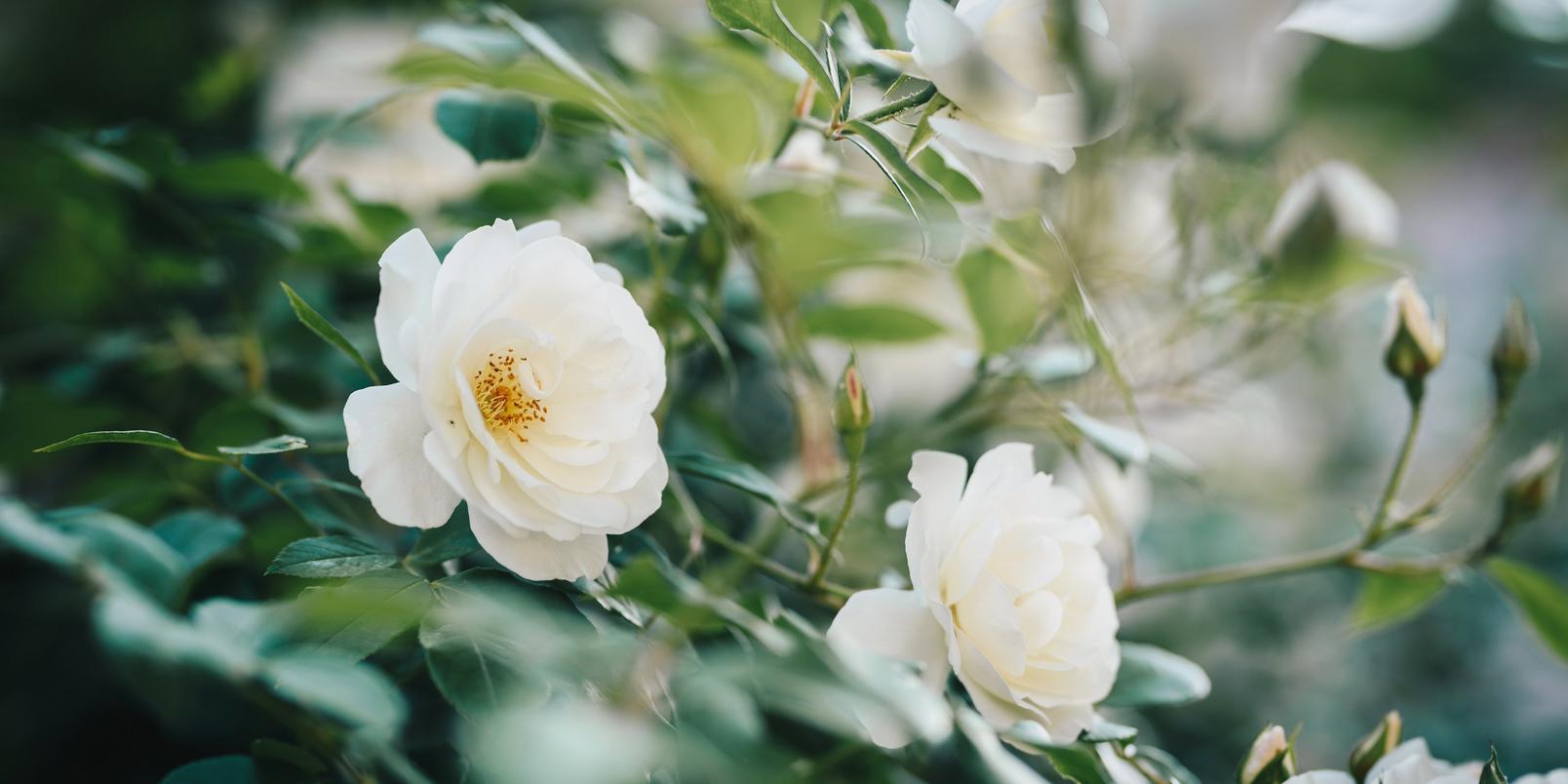 Types of White Roses
If you're looking to create a bouquet of roses you certainly have a wide range to choose from. Here's a few of the most popular varieties of white roses you might find in a bouquet.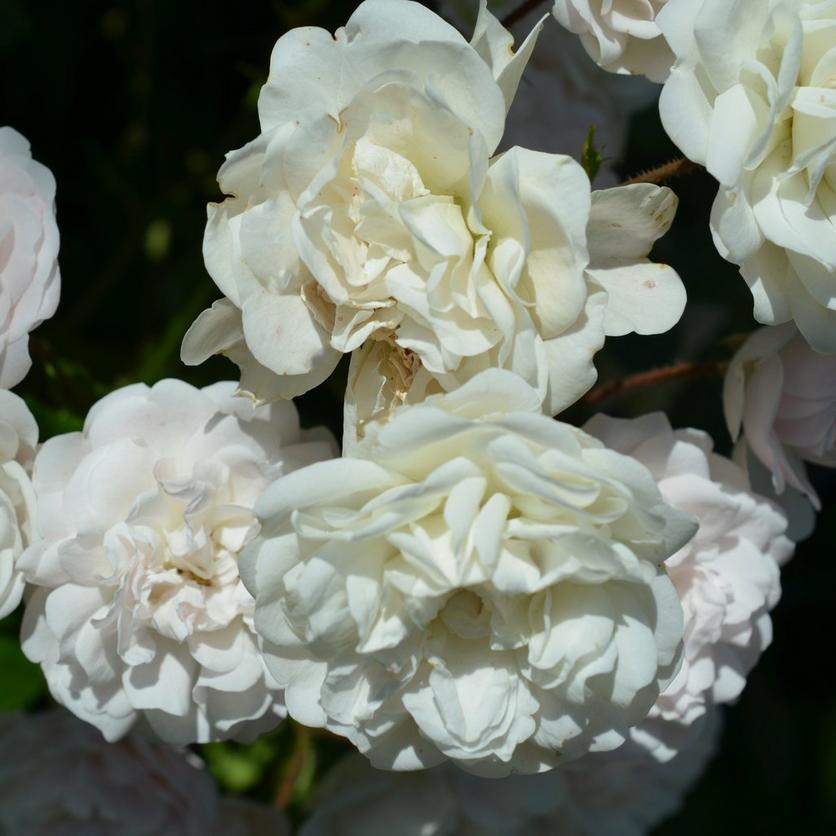 Winchester Cathedral Rose
For a gentle, layered rose then choose the Winchester Cathedral which is an early flowering variety that displays highly scented blooms with the occasional blush of pink. The ruffled flower heads shout elegance and will look and smell perfect in a vase or given in a bouquet as a gift.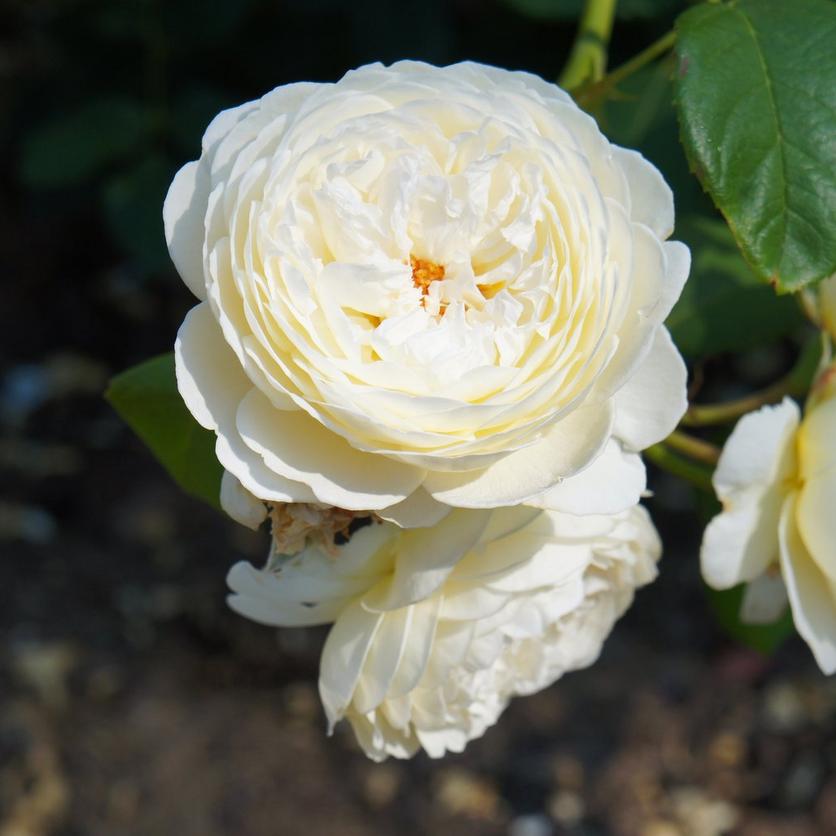 Claire Austin Rose
For something a little softer in tone then choose a rose like the Claire Austin which is a creamy-white, goblet shaped flower. Its dreamy fragrance of myrrh, vanilla, and meadowsweet along with its romantic colouring make it perfect for a wedding. Mix into a bouquet with some white freesia and green foliage and the bride will look even more stunning walking down the aisle.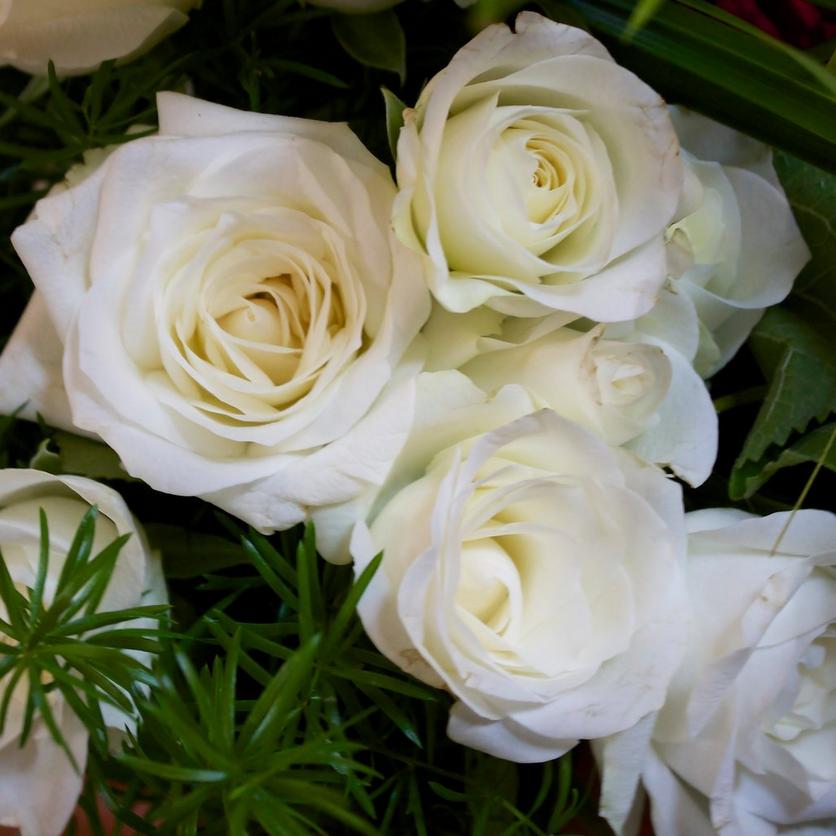 White Mondial Rose
A more 'traditional' type of rose, the White Mondial has a classic shape and, despite its name, is actually a slightly cream flower that will look stunning displayed at a Christening.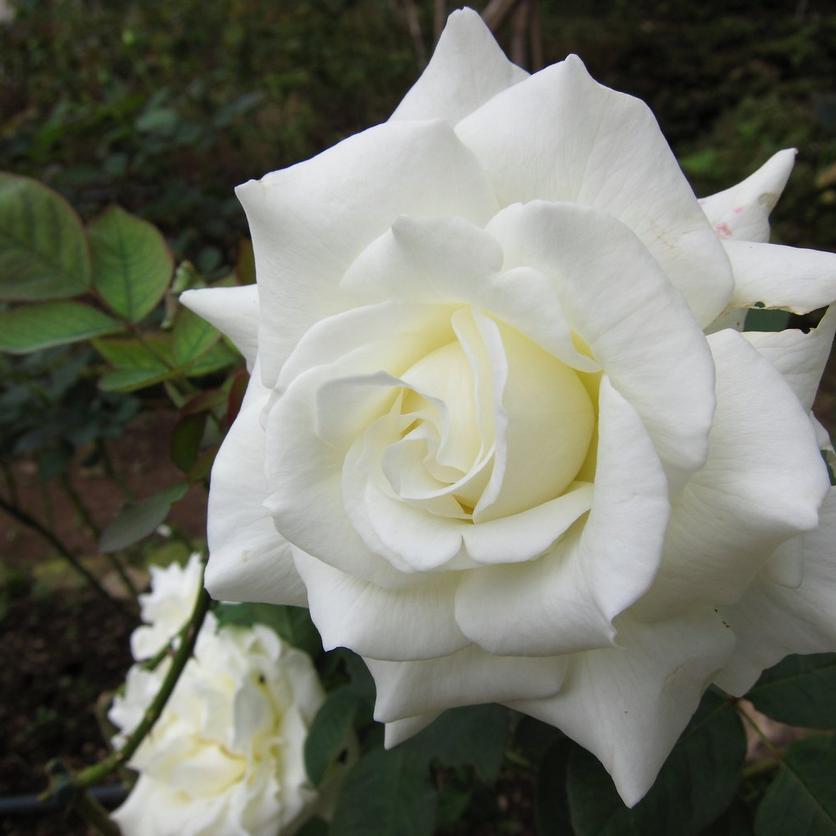 Playa Blanca White
When looking for the ideal rose for a sympathy bouquet, look for a rose that is the purest white such as the Playa Blanca White which has a double centre giving an opulent display. Mix them up with some white stocks, snapdragons or even lilies and you've created a loving display.
How to Care for White Roses
Most freshly cut roses will last up to a week if properly cared for. Use a clean vase and fill it with fresh, tepid water with some cut flower food.
You may notice that some of the outside petals on the rose look slightly damaged. Don't worry, these are called the guard petals and, as the name suggests, they are there to protect the flower on delivery. Gently peel these away and remove any leaves that will sit under the water (otherwise it could go a bit murky). Finally trim the bottom of the rose stem at an angle before placing in the vase.
To keep your roses looking good for as long as possible there are a couple of things you can do. Place your vase away from direct sunlight and heat, regularly change the water to keep everything fresh and finally give the stems a little trim every few days – it helps them to keep on drinking!