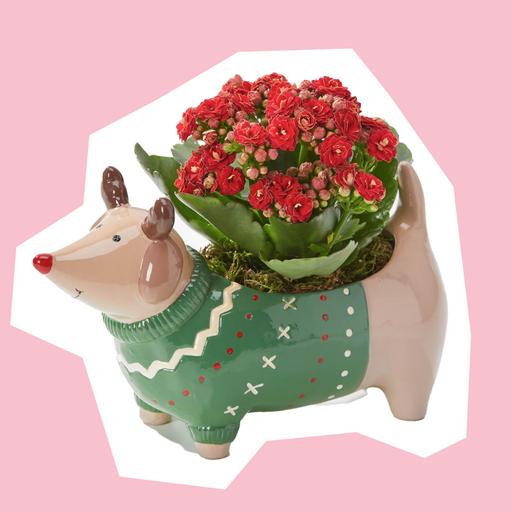 10 Popular
Christmas Plants
Transform your home this Christmas from your everyday living space into a Pinterest-worthy winter wonderland - minus the reindeer.
While baubles and all things that glitter are essential, Christmas plants and flowers add natural flair to any part of the home. Whether you're looking to spruce up the garden or introduce a festive colour palette indoors, we've got you covered.
Here are 10 of the most popular Christmas plants that'll brighten up any corner of your home during the festive season.
SHOP OUR MOST POPULAR CHRISTMAS PLANTS & FLOWERS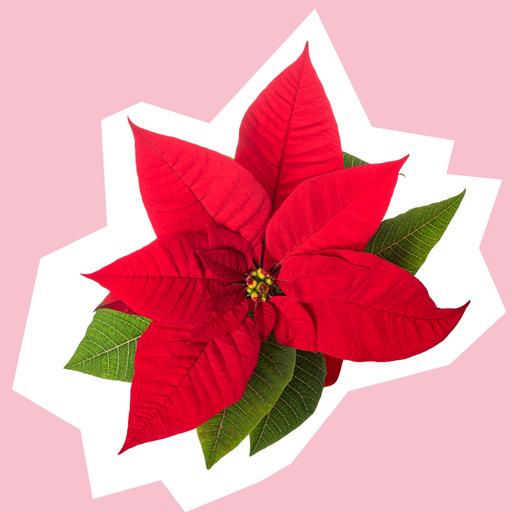 Poinsettia
Is it really Christmas without a bright and bold poinsettia? We don't think so! As one of the most traditional Christmas plants, a centrepiece isn't complete without the addition of these eye-catching plants. With broad crimson leaves contrasted by deep green stems and a pop of yellow in their centres, poinsettias demand attention without looking overbearing. Pop these in the middle of your dinner table with some gold ribbon tied around the base for a timelessly trendy centrepiece.
Keep your Christmas poinsettia looking its best for longer by ensuring it's away from hot or cold drafts, keeping the soil moist and featuring it in natural light where possible. Make sure not to overwater it and you'll have a guaranteed festive feature.
Fun fact: Poinsettias are so popular that they have their own celebratory day, which occurs every year on December 12th. Don't miss out on the opportunity to celebrate with some bubbly and blooms - Happy Poinsettia Day!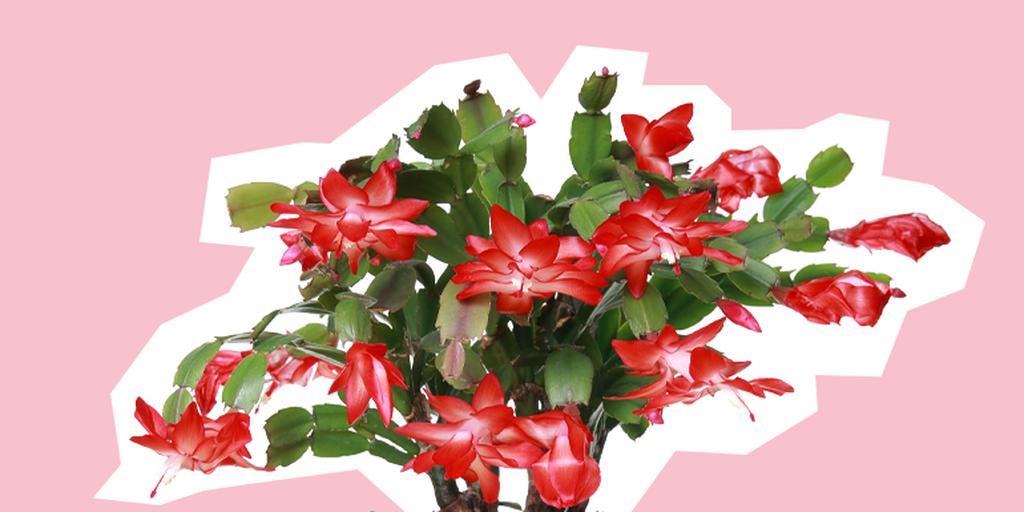 Christmas cactus
Succulents are a low maintenance lover's dream, but they aren't usually the top choice for the festive season. The winter flowering "schlumbergera bridgesii" - try saying that after a couple of mulled wines! - is commonly called the Christmas cactus due to the season in which it blooms its unique tubular flowers. Available in shades of white, red, orange and pink, it's a great option for those who want a quirkier plant for their Christmas decor.
As with most succulents, the Christmas cactus requires very little care or watering - perfect for wannabe plant parents! If you're a serial killer when it comes to flowers but want to change your ways, then this one's for you as succulents are notoriously hard to bump off. Pop it in indirect light and water it when the soil starts to feel dry. This plant typically blooms multiple times per year if looked after correctly, including November and December. It's the gift that keeps on giving (even if you do get too into the festivities and forget about it for a couple of weeks).
Fun fact: Just like us after a crazy Friday night, the Christmas Cactus needs its beauty sleep - it's recommended to keep them in a room where the lights are rarely turned on at night for the buds to set.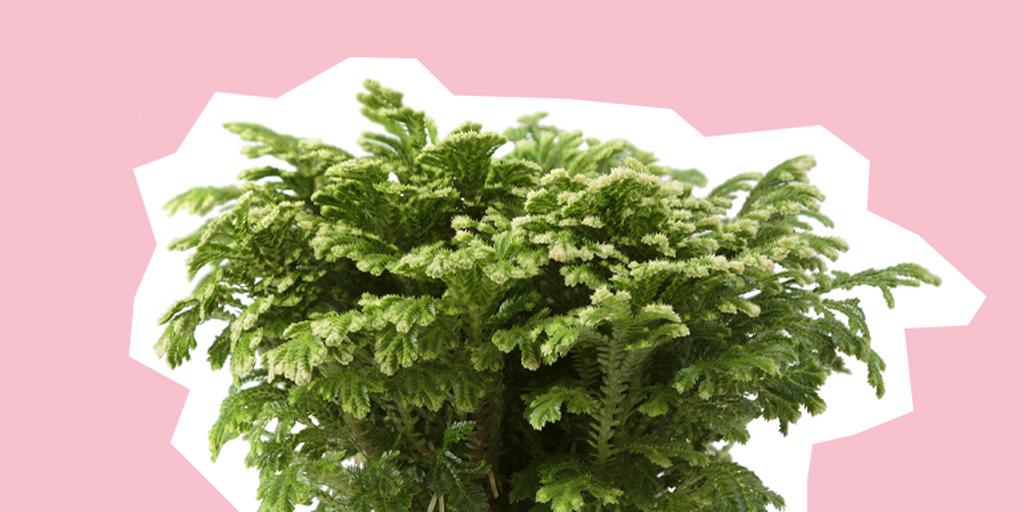 Frosty fern
The hipster of the bunch, this plant is a new contender when it comes to the most popular Christmas plants. Who said you had to stick with the traditional, anyway? With white-tipped leaves reminiscent of snowdrops, the frosty fern is the perfect plant for your desk, helping you get in the Christmas mood even when you're working from home.
The saying "good things come in small packages" rings true with this one; small in size but big in beauty, it has a permanently frosty appearance. They are slightly trickier to look after, however, requiring at least 70% humidity but they thrive long term in terrariums, although many simply enjoy them during the winter months. Water your frosty fern frequently and keep it in low to medium light. While they may be a bit of a pain to care for, they are well worth the effort.
Fun fact: Despite its name, the frosty fern isn't a fern at all, but rather a type of spike moss. And funnily enough, spike moss isn't actually a type of moss, either! What's real anymore?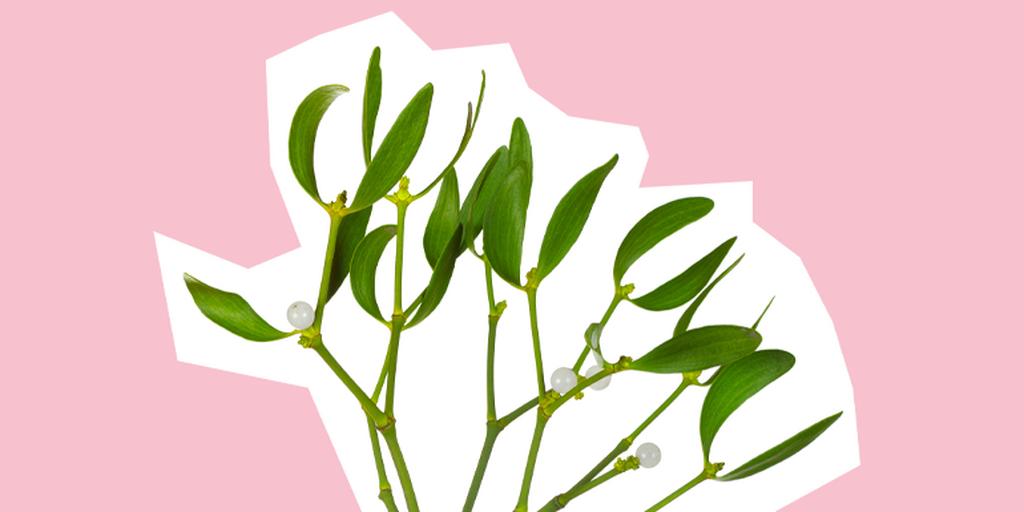 Mistletoe
Pucker up! Is there anything more romantic than sharing a kiss with a loved one under the mistletoe? Have your movie moment by hanging a sprig of mistletoe under your doorframe. Remember though - it's said to be bad luck to refuse the kiss, so watch who you're walking close to!
Mistletoe has been a fun feature at parties since the 18th Century when the lads and ladies dressed in their finest would steal kisses from one another. Every time someone got a smooch, a berry would be plucked from the plant and when the berries were all gone that meant the game was over!
Fun fact: The tradition of kissing under the mistletoe has lots of origin stories, one of which from Ancient Greece because of the plant's positive association with fertility.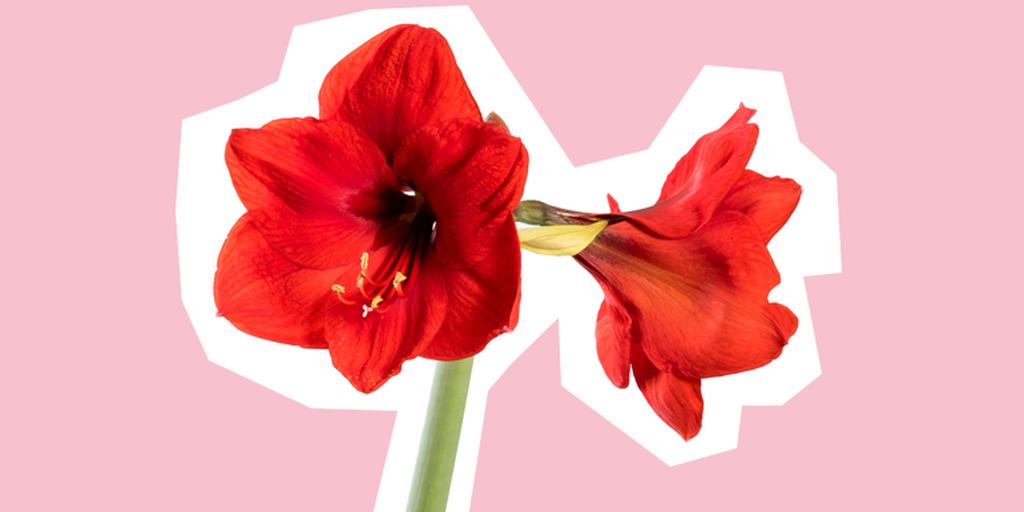 Amaryllis
Add a festive touch to any corner of the home with the help of classy Amaryllis blooms. Often referred to as the lilies of winter, it's not hard to see why these bold yet dainty flowers are so popular. Available in shades of white and red, these dramatic flowers feature contrasting emerald leaves that add a timelessly trendy touch to your Christmas decor.
Amaryllis is another popular choice for a natural centrepiece, especially when paired with filler flowers such as baby's breath or some sprigs of holly.
Fun fact: The amaryllis gets its name from the Greek word meaning "to sparkle" which we'd say is perfect for a Christmassy plant when many of us can't get enough of glitter at this time of year.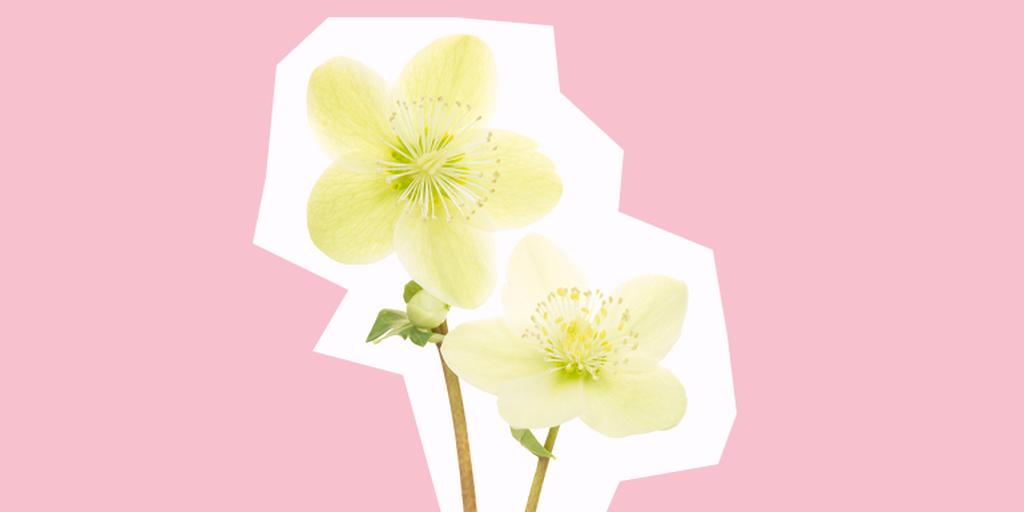 Christmas rose
Naturally blooming in the middle of winter, the delicate Christmas rose has white petals often edged with pale pink hues. Despite its name, this flower is actually part of the buttercup family - we're not sure who's naming these flowers, but they seem to have got a bit mixed up in the process!
This beautiful flower thrives in any well-drained garden, fully blooming even in shaded areas. While your other garden plants may shrink away in winter, the Christmas rose lasts throughout the colder months and well into spring and looks stunning in any floral feature in your home. Your garden will be the envy of the neighbourhood without needing too much care, which is a win-win in our book.
Fun fact: Ever the mystery, the Christmas rose has more myths and legends surrounding it than any other plant. That should come as no surprise, seeing as it's actually one of the oldest cultivated plants we know of - neat, huh?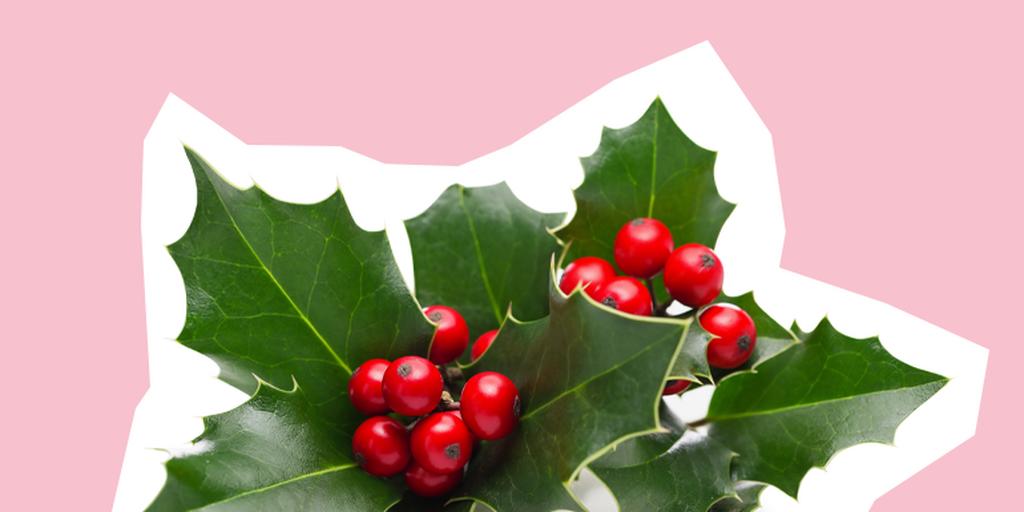 Holly
By far one of the most traditional Christmas plants, holly is the epitome of the festive season and no centrepiece would be complete without a sprig or two.
With its tough spiky leaves, crimson berries and needle-like branches, this hardy evergreen shrub has a myriad of uses when it comes to decorating. From wreaths to natural table decor, there's a host of festive projects that utilise holly, so you best get cracking.
Holly grows best in the sunlight, but it can also tolerate partial shade. They're incredibly easy to care for; ensure to water them daily for the first couple of weeks, but after this, they just require pruning when they start to look overgrown. You can grow them in medium-sized pots for around five years before transferring them. Don't fancy all the aftercare? Pick some up from your local florist or grab some artificial pieces online – your secret is safe with us.
Fun fact: We aren't sure who decided it would be a good idea to use holly as a decoration, as it's actually toxic to humans. Don't panic though; a small amount won't harm you!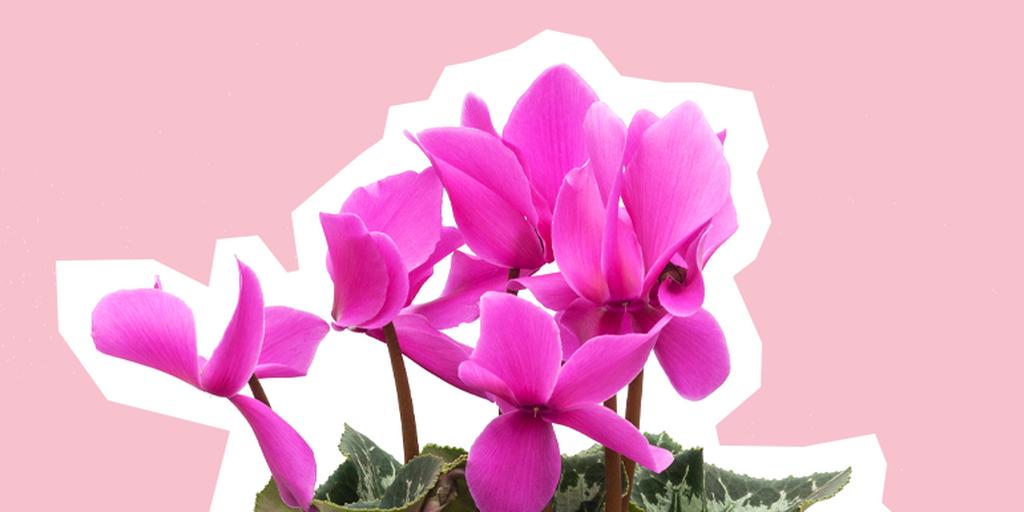 Cyclamen
With large green marbled leaves featuring gorgeous pastel petals, cyclamen adds flair to your collection of potted plants. We'd described them as quite a trendy plant because of their ombre-like pattern, so they're definitely a top choice for the more fashion-forward among us.
As they flower during winter, they're a great addition to both the garden and the home over the Christmas season with deep red shades available to tie into that festive spirit. The cyclamen flower's sweet scent is enticing, making it perfect for dotting around the home during the cold winter months.
They grow best away from both natural and artificial heat, so be sure to keep them somewhere cool or risk having singed leaves.
Fun fact: Cyclamens are said to represent love and affection making them the perfect Christmas plant to gift loved ones. Forgotten to grab someone a gift? These blooms are perfect as they scream 'sentimental' but actually require little thought at all.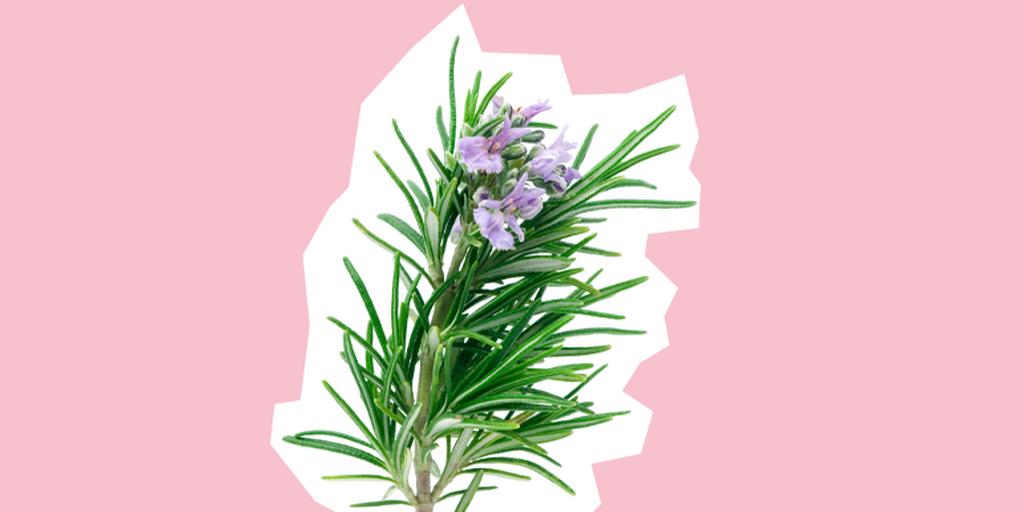 Rosemary
Often pruned into the shape of a mini Christmas tree, rosemary offers both a pop of colour and divine smell. They're a popular choice for those who can't fit a standard Christmas tree in their home, with their perfectly petite size allowing them to slot into any space.
The saying "it looks good enough to eat" rings true with rosemary, and the smell is absolutely divine. Luckily, you can use rosemary in a number of dishes, including infusing it in gravy, olive oil and stuffing. Rosemary is quite hardy, although you should ensure it gets around six hours of sunlight every day. Chop off some of the herbs for your Christmas dinner and you can confidently brag about your cooking all night long.
Fun fact: Many Christians believe that smelling rosemary brings good luck, as baby Jesus' swaddling clothes were said to have been dried on a rosemary bush in the classic Christmas story.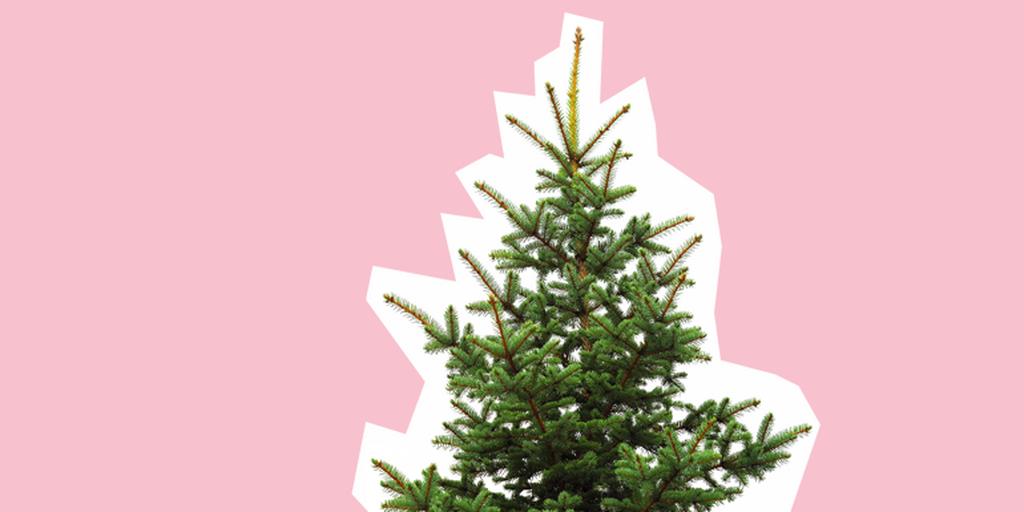 Christmas tree
How could we possibly create this list without mentioning the most beloved of all? Standing tall and proud in everyone's living rooms, the Christmas tree is the ultimate symbol of festive fun.
Whether you're opting for a classic pine or cheat slightly with an artificial option - don't worry, we won't tell! - make sure you get creative with your decorations and transform this needle-like tree into something your followers on your Insta are sure to envy.
Fun fact: The Christmas tree is hardly a new phenomenon; the first known decorated Christmas tree was thought to have been created in 1510. We're doubtful they had tinsel lying around though, so maybe don't try to compare it to the Pinterest-inspired creations we're used to these days.
Looking for the perfect Christmas gift? From hampers to festive bouquets we have all you need to let them know you care at the most wonderful time of the year.