It's all in the name. Sunflowers are the ultimate summer flower, with their large yellow petals beaming like the sun as their long stems reach toward a bright blue sky. Dried sunflowers can serve summer vibes throughout the year. Enjoy every last drop of sunshine and learn how to dry sunflowers with our guide.
CHOOSING THE BEST SUNFLOWERS TO DRY
Sunflowers can bloom for roughly eight to 12 weeks from summer to autumn, or about six to 12 days when cut and cared for in a vase. Easy to grow, they make wonderful flowers to cultivate with children and family.
Shop our sunflower bouquets
If you're wanting to preserve your sunflower bouquet, the easiest tip for choosing the best sunflowers to dry is by selecting those with heads that are almost fully open and with the most petals intact. If you're cutting them from your own garden, pick them on a dry day. That way, the petals are free of dew and moisture, making them better prepared for drying.
CAN YOU DRY SUNFLOWERS YOURSELF?

There are various ways to dry sunflowers yourself – and it's pretty straightforward, too.
You can squeeze the best out of your sunflowers by letting them air dry, leaving them in a vase or pressing them.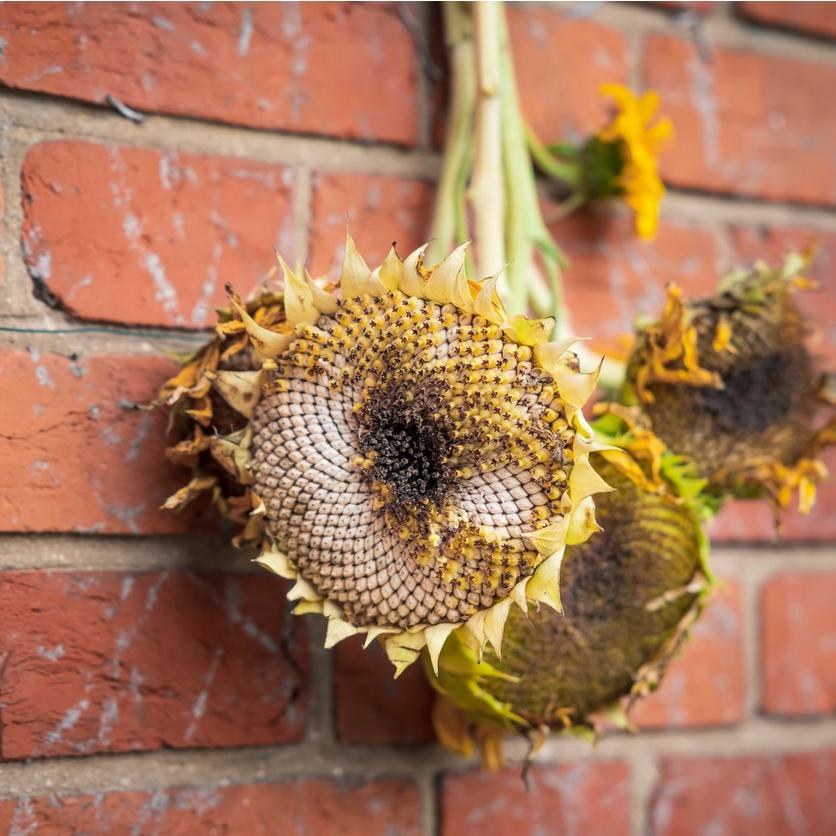 Air dried sunflowers
To air dry your sunflowers, remove any leaves from the stem. Then, hang them upside down from a wire or wooden peg rack in a dry, dark place using twine. It can take between two and four weeks for sunflowers to dry out completely. However, the larger the sunflower heads, the more time you may need to dry them out.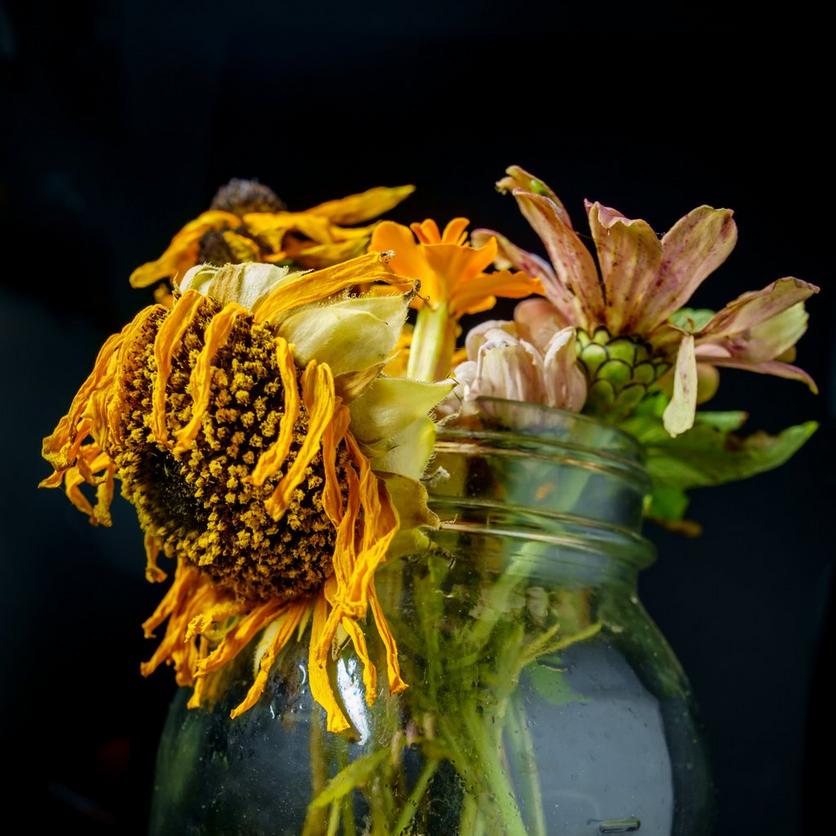 Drying sunflowers out in a vase
One of the easiest methods for drying out sunflowers is to simply leave them in a vase. This also means you can enjoy their beautiful colours for longer as they begin to dry out naturally. Place your sunflowers in water in a nice vase somewhere you will appreciate them, such as the kitchen or on a window ledge, and leave them to dry out until the water is gone. Allow them to dry for approximately two to three weeks before arranging how you like.
Pressing your sunflowers is another way to preserve them for longer. Some sunflower heads may be too large and thick to press, but you can press sunflower petals very easily.
Choose the best petals with plenty of colour and little to no blemishes.
Grab some parchment paper or kitchen roll and sandwich your flower or petals between a few sheets on either side.
Finally, take two heavy books and place one below your sheets of flowers and the other on top to press them.
Leave in a dry area for around two weeks until the flowers are dry.
HOW TO USE YOUR DRIED SUNFLOWERS
Dried sunflowers can make some of the most stunning and versatile decorations, while their seeds can produce more flowers for years to come. Make the most of these summery shoots throughout the warmer months, then repurpose their flowers and harvest their seeds in the autumn.
From decorating the front door and brightening up the kitchen to adding some sunshine to your homemade crafts, dried sunflowers are a subtle way to add some pizazz to your home or perfect a unique dried flower arrangement.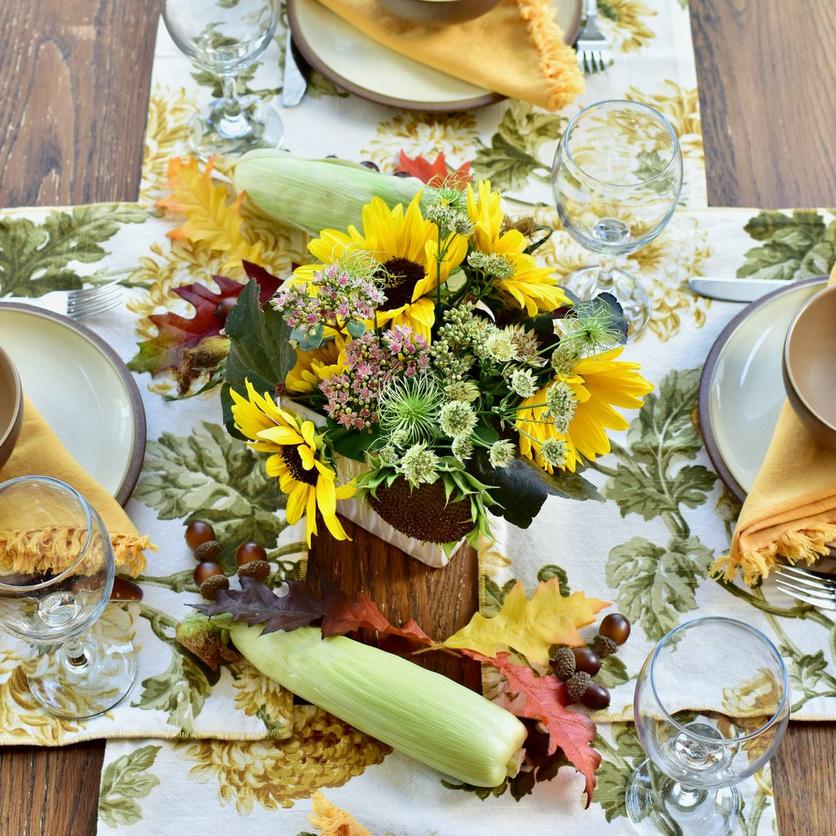 1. Home decor
Use dried sunflowers and create a rustic look in your home. Their wilted petals and warm sepia tones make them perfect for late summer or early autumn. Use them for wreaths on a mantel piece, in doorways or as part of a flower arrangement. Consider pairing your sunflowers with dried roses, wheat and 'bunny tails' (a type of fluffy dried grass) for a long-lasting seasonal centrepiece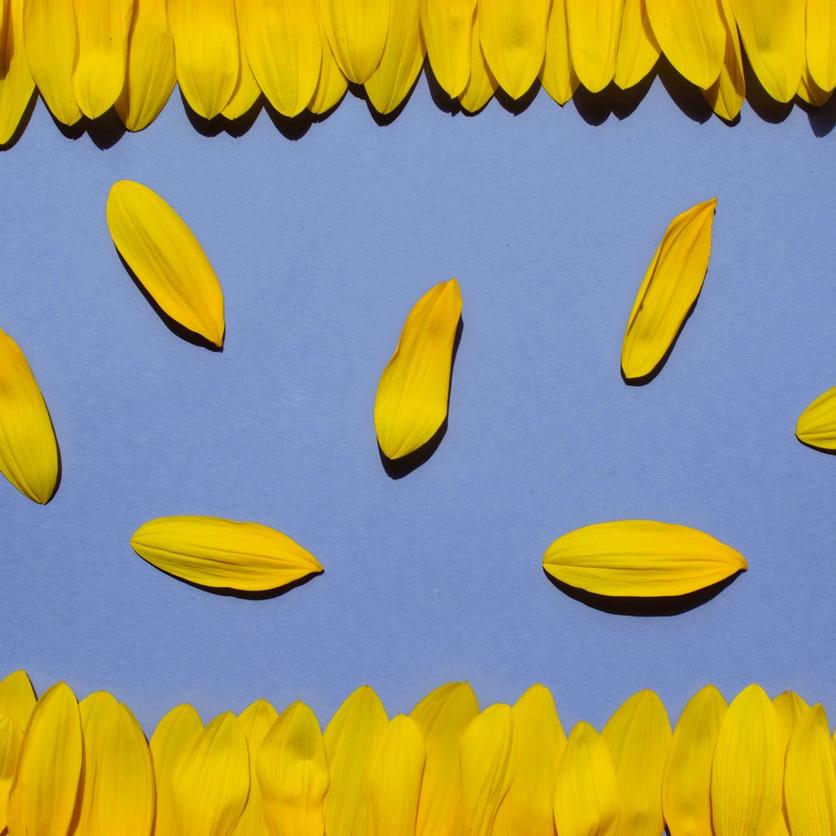 2. Photo frames
Photo frames can make a room feel personal and homely, but you don't have to stop there. Decorate your photo frames with pressed sunflower petals to add a pop of colour to a white border or overlap with your photographs to create a subtle collage effect.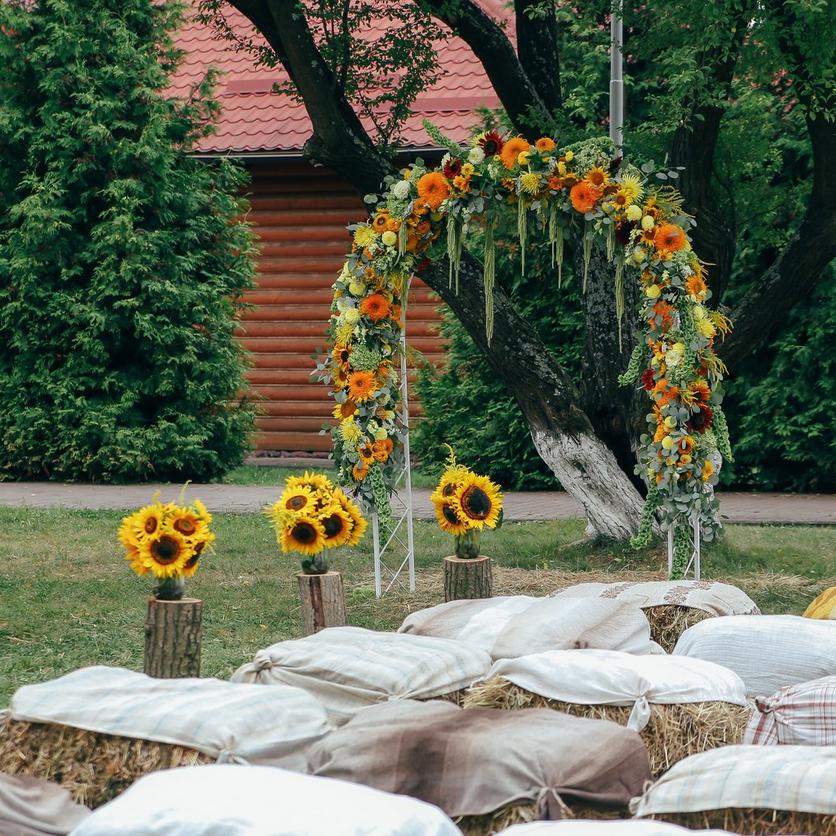 3. Wedding decor
The warm, natural tones of dried sunflowers can make beautiful wedding decor – particularly for autumnal weddings. Arrange them on a wedding arch, decorate your aisle runner or include them as part of your wedding bouquet. And the best part? You can take them home as long-lasting keepsakes.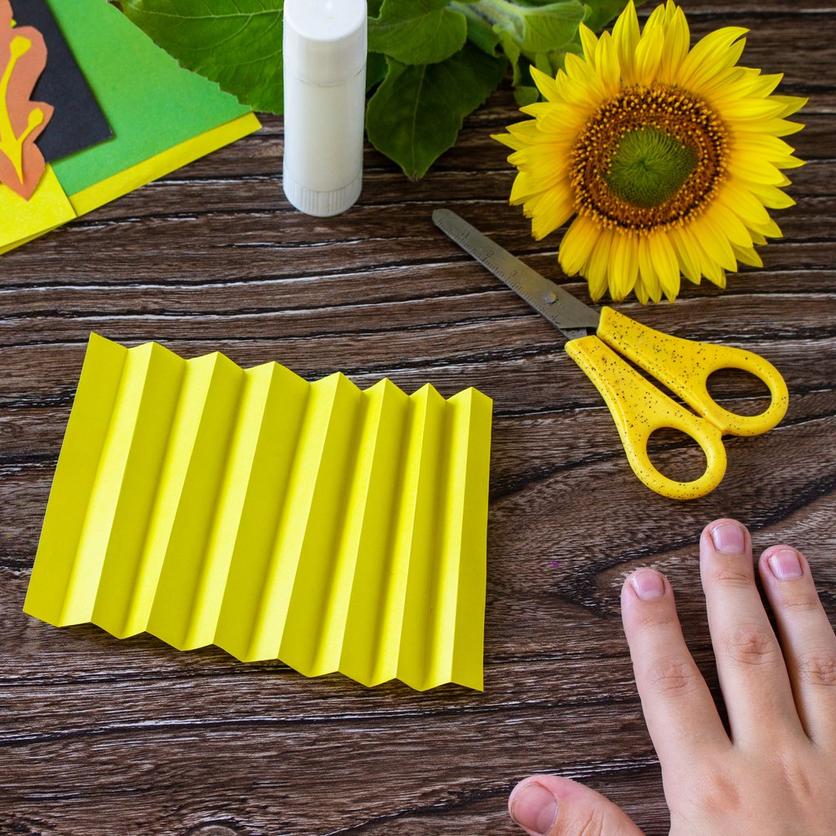 4. DIY art
Dried sunflowers are great for personalising handmade crafts. Create your own unique art for your home with a dried flower collage or three-dimensional shadow box. For friends and family, make your own homemade greetings cards and decorate gift tags with your own perfectly pressed petals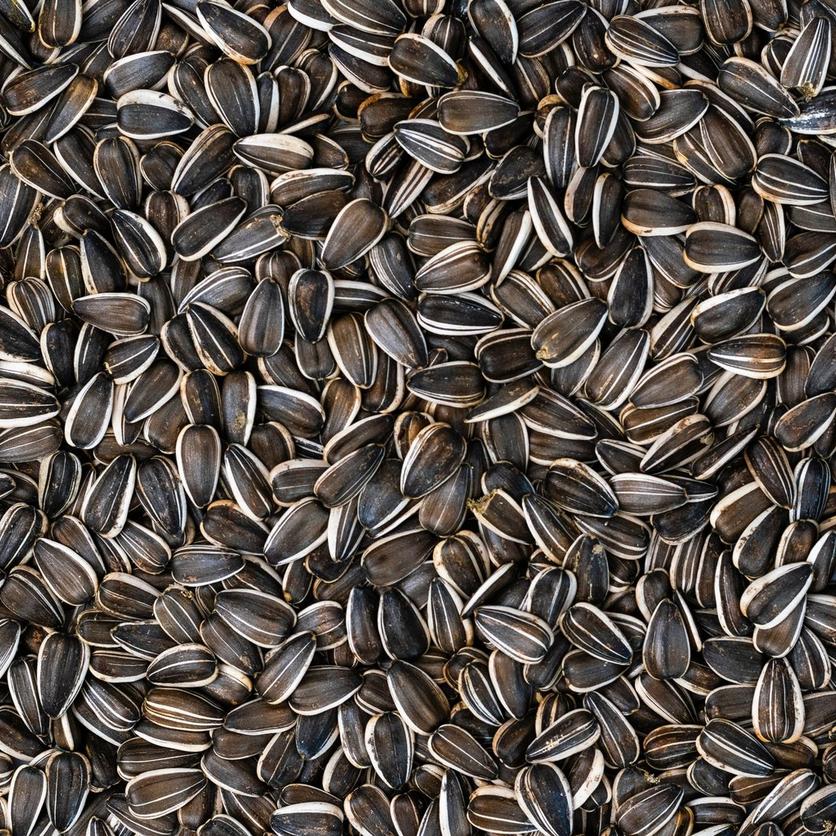 5. Keep seeds for the garden
If you love sunflowers, the good news is that you can easily save the sunflower seeds to grow more flowers the following year. Before air drying, rub the seeds to remove any tiny flowers on the face of the flower head and the seeds will easily fall out. You can roast your sunflower seeds to enjoy as a healthy snack or store them in an airtight container for planting more beauties next season.
Sunflowers radiate the feeling of summer, so it's no wonder they're such popular flowers. These cheerful flowers add a burst of mood-boosting colour to our homes and gardens. Get even more purpose and enjoyment after they bloom with dried sunflowers and learn more about recycling your old flower bouquets today.