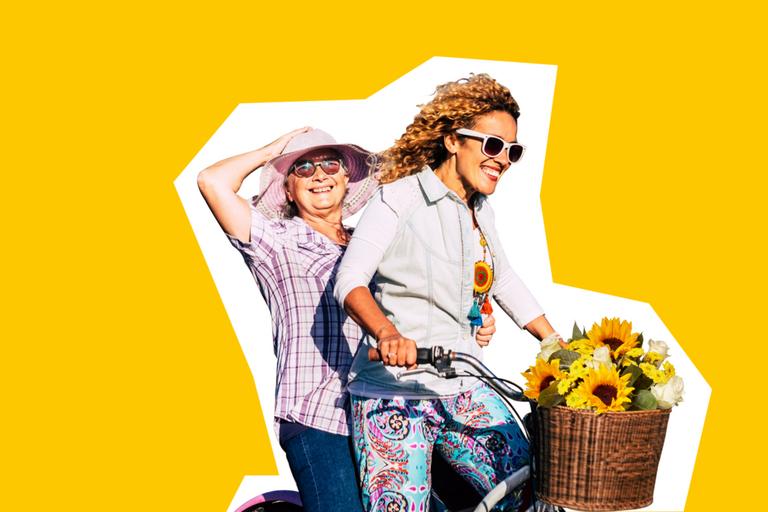 A spring plant is just what you need to brighten up your home or garden. Wave goodbye to the darker days and mark the end of winter by adding some spring plants to your space.
Signifying renewal, change and new beginnings, a spring plant can add some spring sunshine to any space and give your mood a boost.
In this guide, we explore the best spring plants for the cosy indoors, as well as the great outdoors. Discover how to care for them and ensure you get the best out of your spring flowering plants throughout the spring period and beyond.
OUR FAVOURITE SPRING FLOWERING PLANTS
INDOOR PLANTS THAT BLOOM IN SPRING

If you're looking for ways to spice up your living space, an indoor flowering plant could help you do just that. Not only can it add some colour and character to your area, but it could also improve air quality, reduce stress levels, and enhance your overall sense of wellbeing. What more could you ask for? Here's a list of some of our favourite indoor spring plants.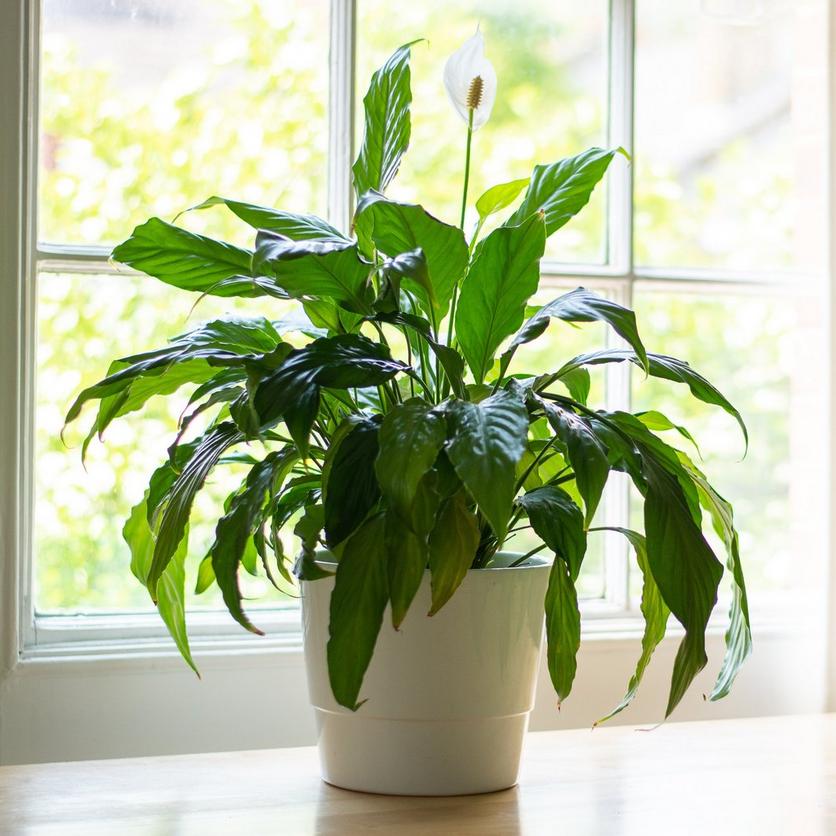 PEACE LILY
Symbolising purity, healing and (yep, you guessed it) peace, a peace lily is a hugely popular spring flowering plant for indoors. Their white to off-white flowers help to create a crisp, clean aesthetic within any room. The good news is that, like most spring plants, peace lilies are generally easy to care for. Simply place them in an area with low to moderate light and be careful not to overwater them.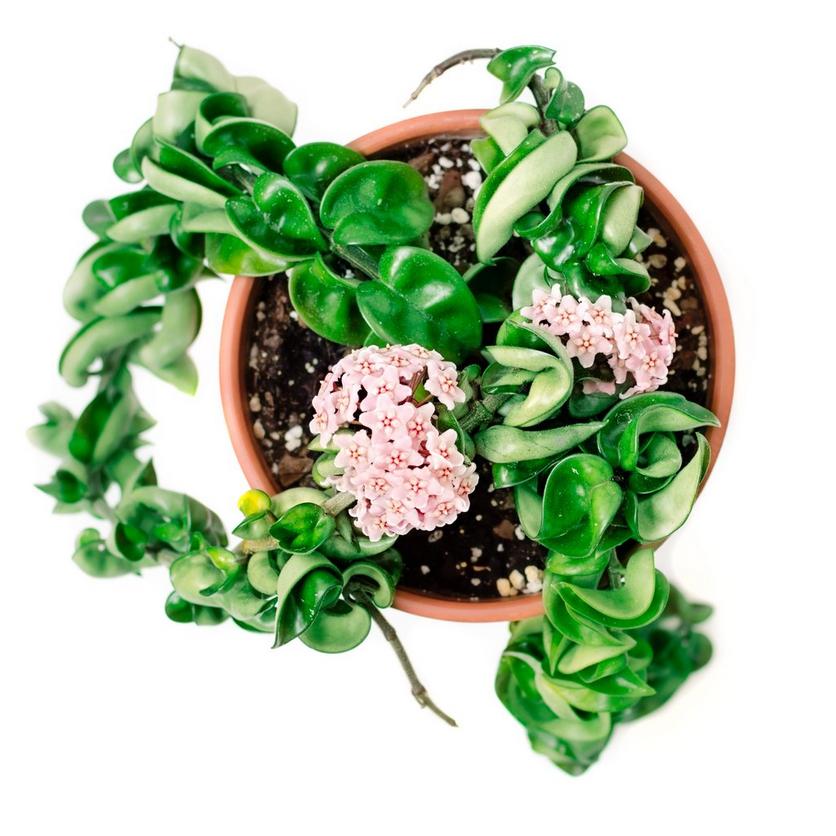 WAX PLANT
Also known as hoya, this is a fantastic spring plant for anyone who has just begun their green-fingered journey. This plant features sweet-scented flower blossom clusters and leathery, thick green leaves. To get the best out of a wax plant, place it in an area with indirect light and high humidity – conservatories work well. Water this plant regularly in summer and sparingly during winter. When taken care of properly, a wax plant can last for up to 30 years, making it a great long-term gift.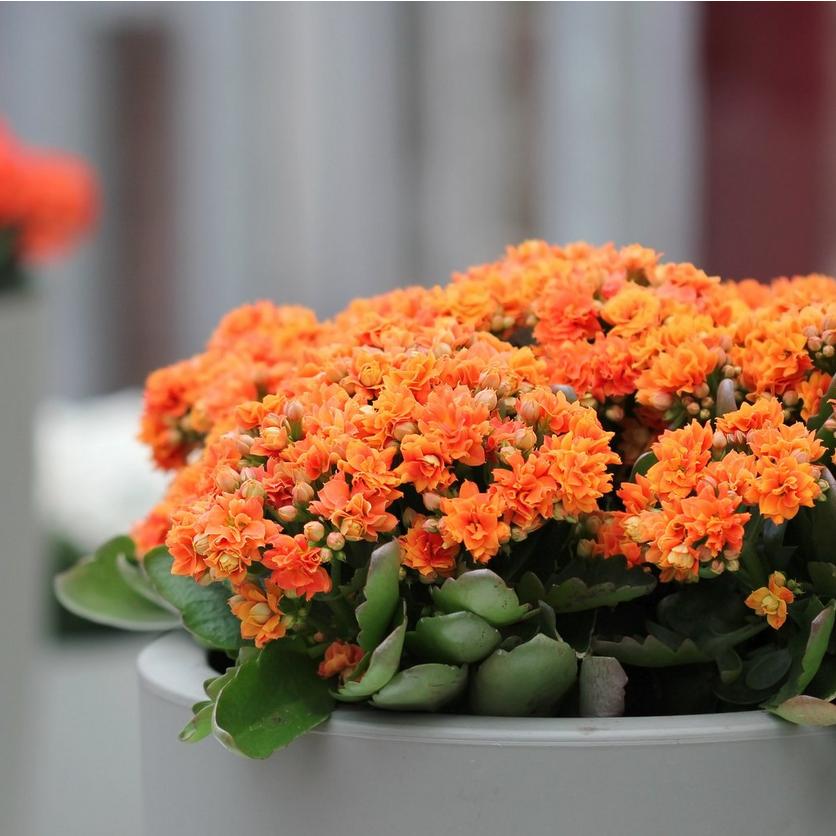 KALANCHOE
Looking for a fun houseplant that's easy to look after? Look no further than kalanchoe, otherwise known as Widow's Thrill. This is a common succulent spring plant with bright, colourful foliage which is sure to be a stand-out feature in any space. Kalanchoe flowers can be found in a range of colours such as red, pink, orange and white. Water them sparingly and place them in a room with low humidity and plenty of light.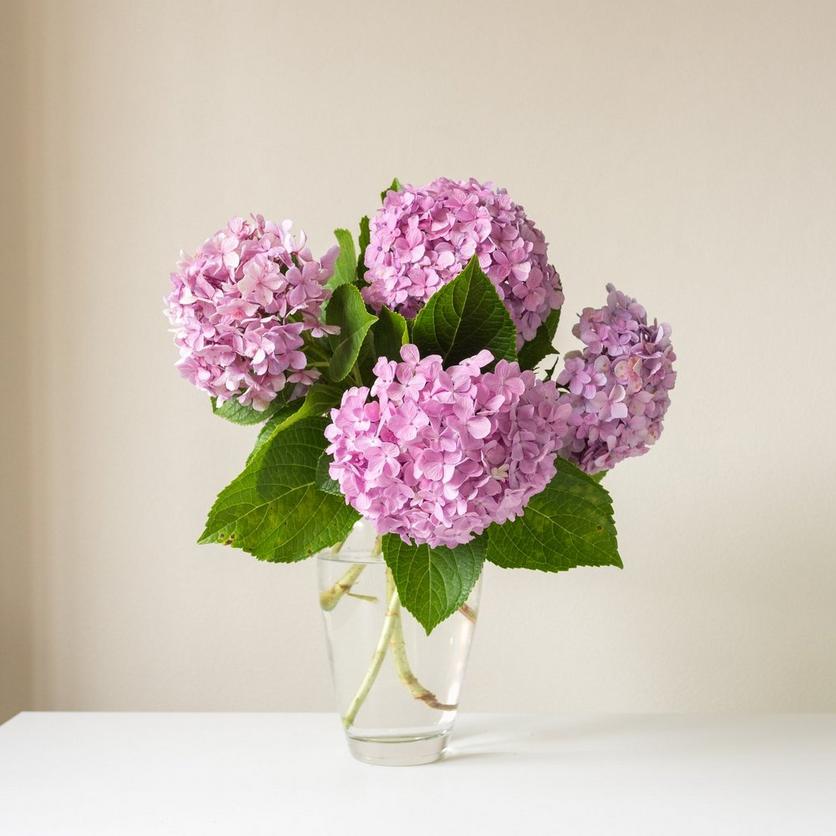 HYDRANGEA
Hydrangea spring plants are a great option if you're looking to make a statement. This plant boasts eye-catching flowers, with colours ranging from blue to lavender and pink. Another easy shrub to care for, simply place them in an area with bright, indirect light and water them regularly while they're in bloom.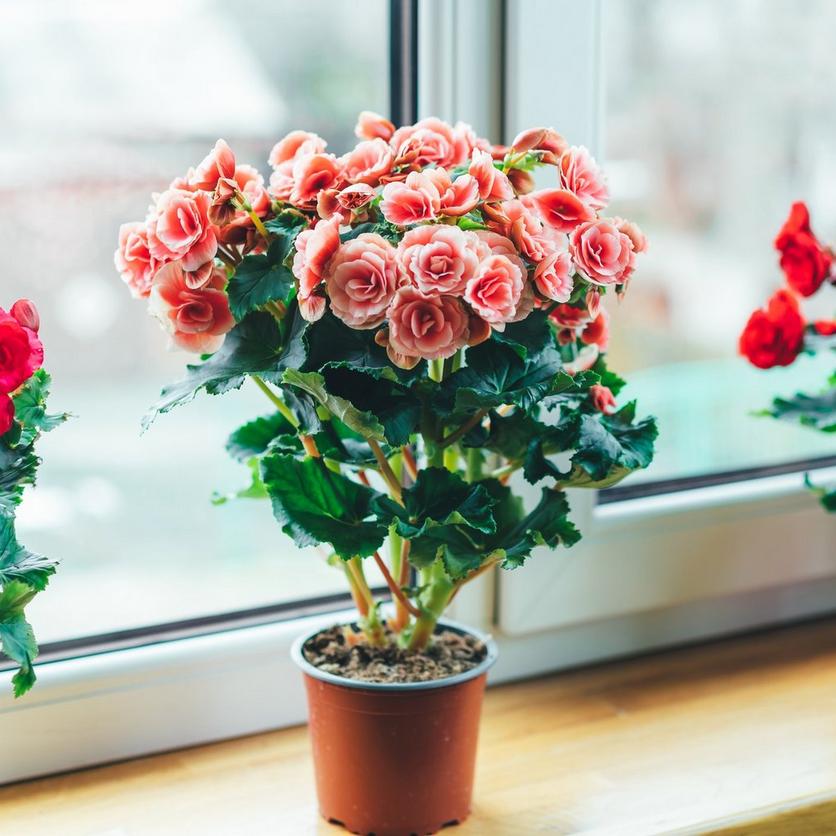 FLOWERING BEGONIA
Want an indoor spring plant that offers striking blossoms and delightful foliage? Flowering begonias are likely to be right up your alley. A great gift for any occasion, begonias are low-maintenance and come in three types – tuberous, fibrous, and rhizomatous. Most begonias will thrive well in humid conditions with indirect sunlight and careful watering. Gift a loved one a blooming bunch of flowering begonias to brighten up their mood.
OUTDOOR PLANTS THAT BLOSSOM IN SPRING

As well as being great for indoor settings, spring plants are also excellent additions to outdoor spaces. Sprinkle some spring joy around your garden with some of these outdoor spring flowering plants.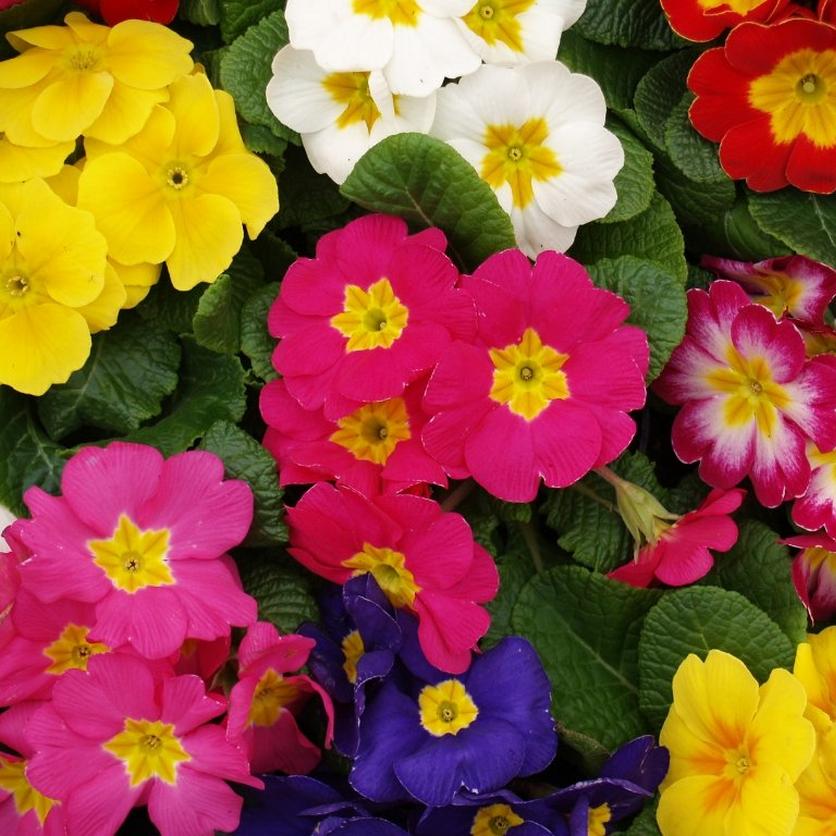 PRIMROSE
If you're looking to brighten up your garden, look no further than these blossoming beauties. Symbolising youth and renewal, primrose flowers come in a range of colours, from subtle whites and creams to more vivid pinks and reds. Place these early spring flowering plants in a garden bed or border, or hand them to a loved one in a container as a gift.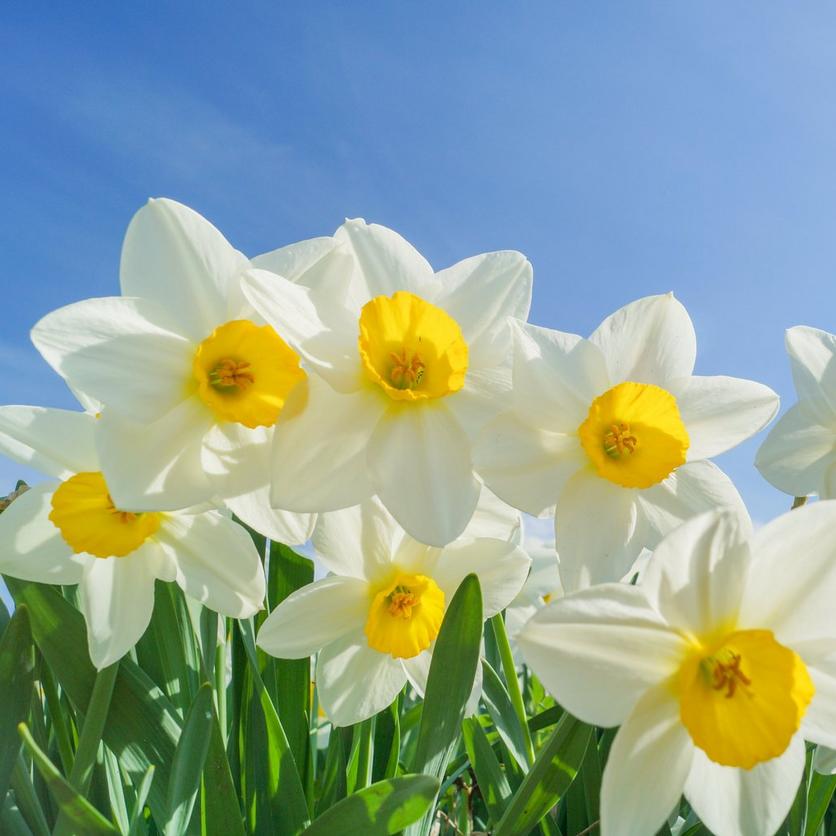 DAFFODILS
Is there a better gift to receive than daffodils in the springtime? A true marker of the brighter season, these vivid yellow blossoms are sure to add joy and charisma to any outdoor space. You can plant daffodil bulbs in borders or in windowsill containers; they thrive best when placed at a depth three times the height of the plant's bulb. And once grown, cut the stems and pop them in a dainty vase to add a colourful addition to your spring or Easter tablescape.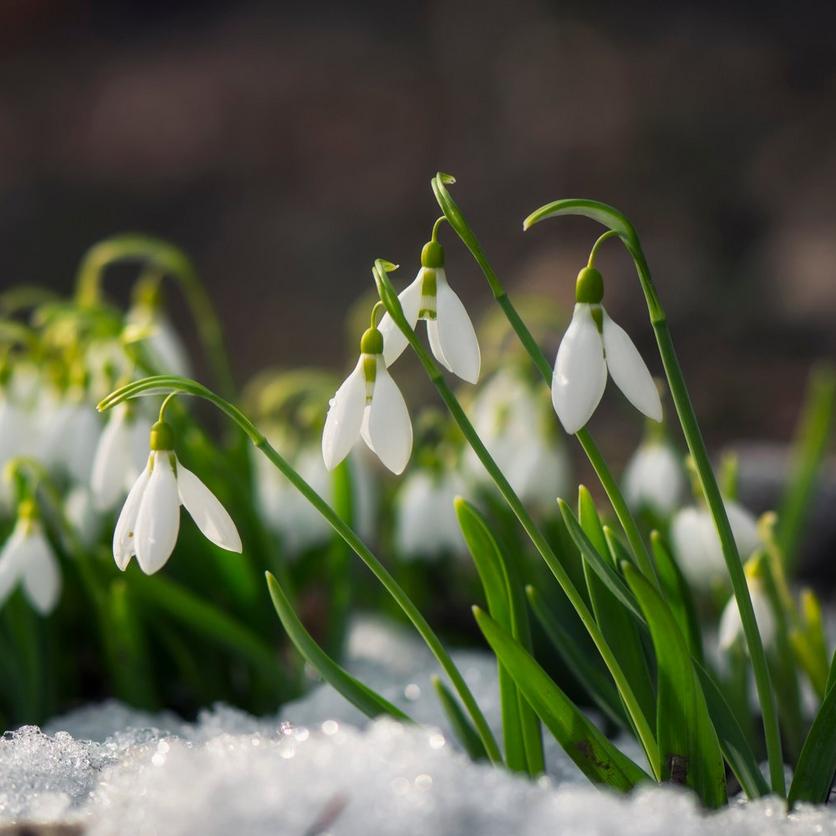 SNOWDROPS
Despite their wintry name, snowdrops are popular early spring flowering plants that are a sure sign of brighter days to come. With delicate, south-facing white petals, these plants are an old favourite among the green-fingered – signifying hope and the ability to overcome challenges. Snowdrops magnificently multiply to provide a clean, crisp touch to any garden space. Give the gift of snowdrops to someone who is currently facing a challenge, so you can let them know you are rooting for them.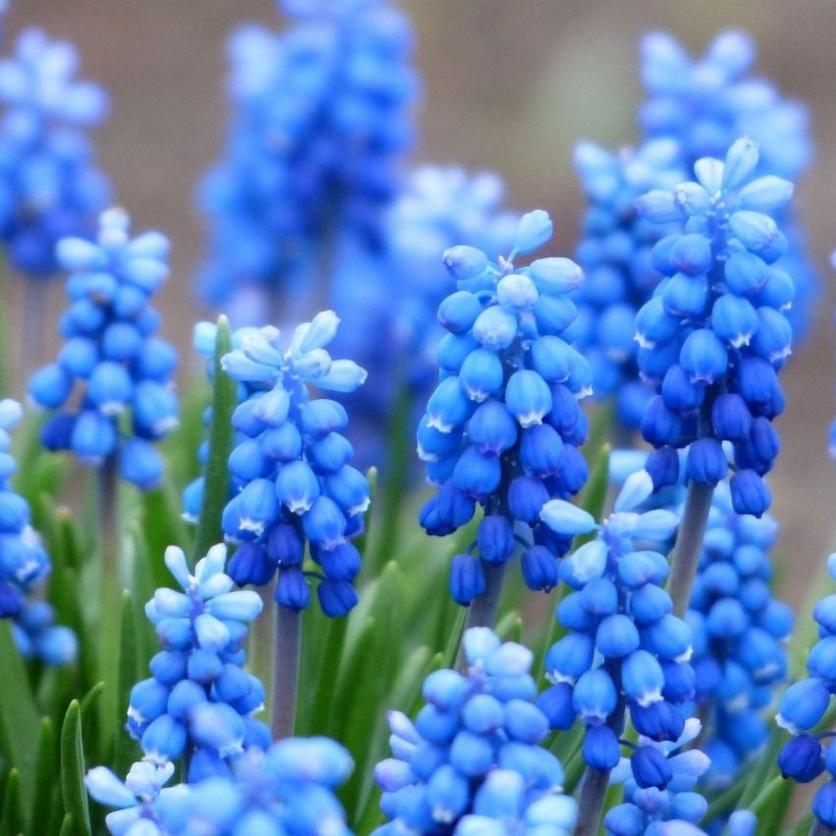 HYACINTH
Last but certainly not least, hyacinth flowers are another favourite of spring. Also known as 'nature's perfume', hyacinths have a sweet, earthy scent which will leave your garden smelling fabulous. Meanwhile their pastel-coloured petals are sure to impress. Another flower which thrives in a bedding display or a container, but make a statement by themselves when placed in a vase in your home.