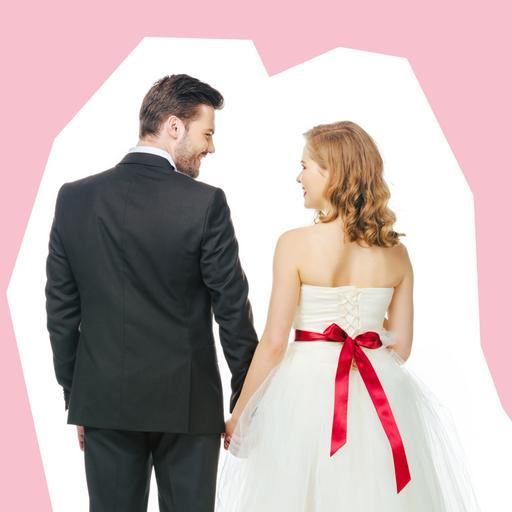 Wedding
Anniversary
Milestones
& Gifts
Whether it's paper or platinum, wedding anniversaries are a big deal. There's nothing like commemorating the love between two people. That's why we traditionally give wedding anniversary gifts to celebrate the longevity of relationships and show the people who matter most just how much we care.
But how can you truly knock their socks off? Whether you're buying for your other half or want to celebrate a couple who are solid as a rock, getting the right gift can make all the difference. A charming arrangement made of beautiful blooms and crafting materials can really crank up the wow factor, for example. With just a bit of DIY, you can create a stunning and unique wedding anniversary gift – whether it's for a loved one or your own romantic celebrations.
To help you get started, we've paired traditional flowers with wedding anniversary gifts by year to create stunning arrangements for any milestone. But that's not all. We've also thrown in some DIY arrangement ideas you can try for an upcoming wedding anniversary or even Valentine's Day. Get ready to be inspired!
FIRST WEDDING ANNIVERSARY - PAPER AND CARNATIONS
Carnations and paper traditionally mark the first year of marriage, symbolising a young, passionate love. What do you get when you combine the two? Paper carnations! But you also get a delicate blend of pastel colours in a bountiful bouquet. Why not create your own?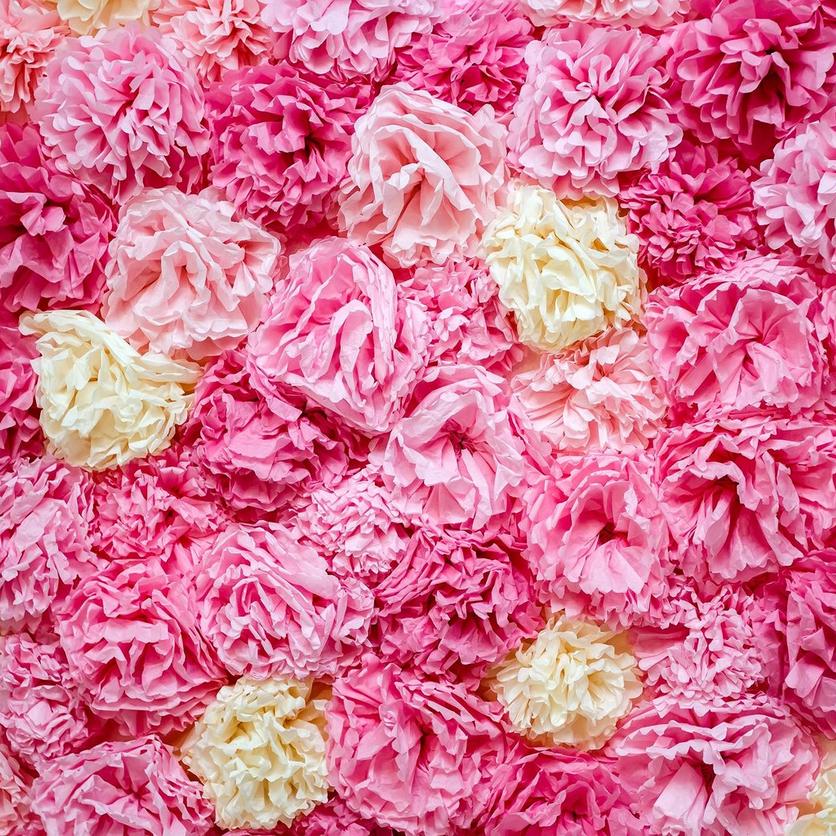 First, layer up to 12 sheets of tissue paper and cut a 3-inch circle out of them. Next, secure the stack of circle pieces with a paperclip and puncture two holes in the centre. Thread a pipe cleaner through one hole and loop it through the other. This will serve as the stem. Then gently fold each sheet toward the centre to form petals and crinkle the base to hold the flower shape. You now have a paper carnation!
Create as many of these paper flowers as you want. Experiment with different colours that complement real carnations, like yellow and lilac, to create the perfect mixture of flora and crafts for a gift they can keep forever.
THIRD WEDDING ANNIVERSARY - SUNFLOWERS AND LEATHER
Sunflowers and leather aren't two things that normally go together, but they represent the third year of marriage in interesting ways.
The sunflower is robust with a vibrant and cheerful nature. Sunflowers symbolise loyalty, adoration and longevity – so it's no wonder they make ideal wedding anniversary gifts. Similarly, early humans used leather for protection from the elements. So, this gift symbolises the shelter and security that partners bring to each other in a relationship.
Nowadays, it's possible to create a leather sunflower using the Japanese Somebana flower-making technique. But gifting a bouquet of summery sunflowers is also more than enough to bring joy to any couple.
FOURTH WEDDING ANNIVERSARY - GERANIUMS AND FRUIT
This luxurious combo reflects a blossoming and ripening marriage at four years. Still in the early years, but with plenty of promise, there's so much you can do with this milestone!
To create a fruitful arrangement, pop into your local supermarket and grab some deep coloured berries and plums. Then pull your bouquet of geraniums together. Keep things subtle with a couple of berries discretely woven into the arrangement for an extra pop of colour. It's sure to smell delicious.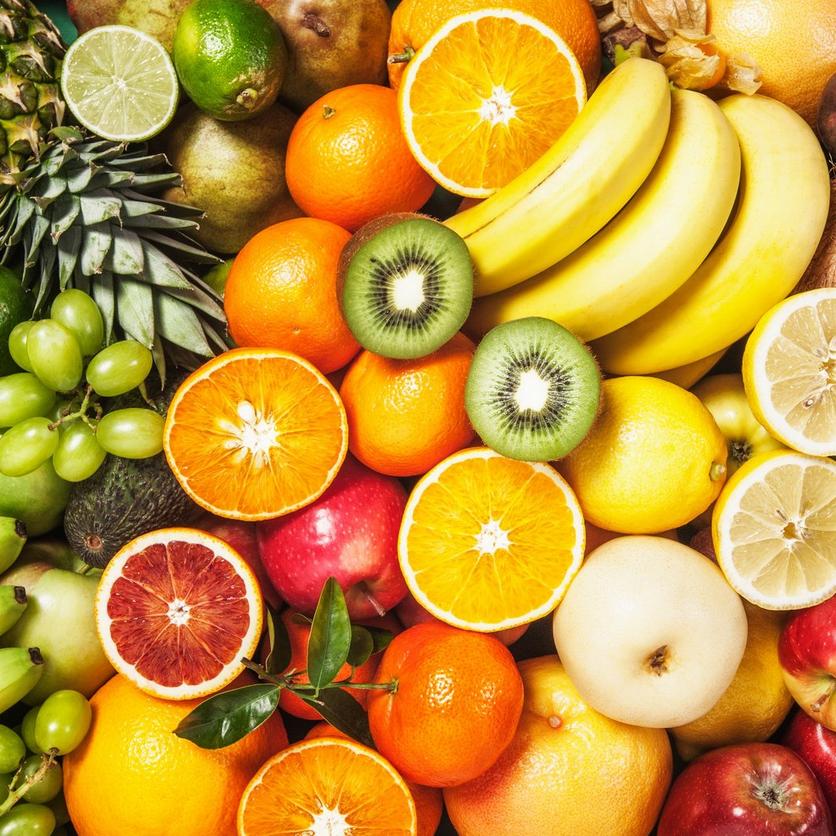 Feeling more lavish? Why not experiment with a wider selection of colours or shapes and add the geraniums to your fruit? We suggest using either a shallow vase or dish to keep your weightier props in place. Take a look at some 18th-century still life paintings for added inspiration!
EIGHT WEDDING ANNIVERSARY - LILAC AND BRONZE
Lilacs and bronze are an elegant pairing for an eighth wedding anniversary gift. We adore the lovely lilac clematis flower – symbolising the linking of two minds.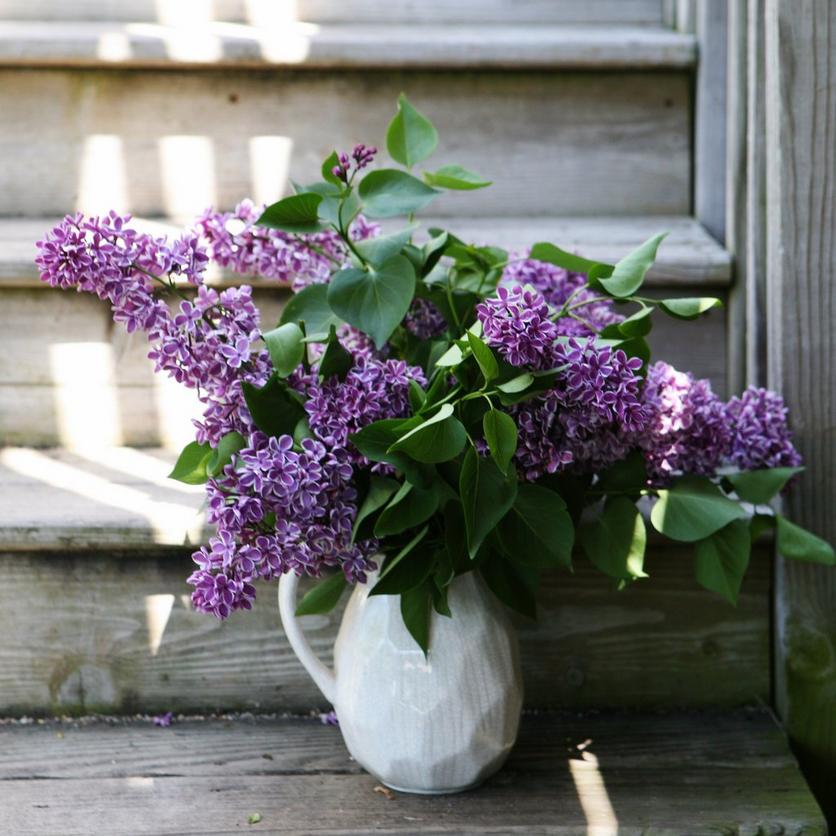 Most haberdashery shops will have plenty of bronze notions and accessories to choose from. Pick up some thin bronze wire and anything else that will complement the bouquet. Why not look for some bronze heart-shaped buttons or meaningful charms? Make sure that anything you pick up can be easily attached to a bunch of lilacs with your wire to create a unique and thoughtful arrangement.
NINTH WEDDING ANNIVERSARY - POPPIES AND COPPER
Copper and poppies are traditional wedding anniversary gifts for nine years of marriage, and they make a great combination. Dried poppies are underrated, but can be combined with various flowers to make a stunning arrangement. They're also available year-round – a huge bonus for anniversaries celebrated in the autumn and winter months.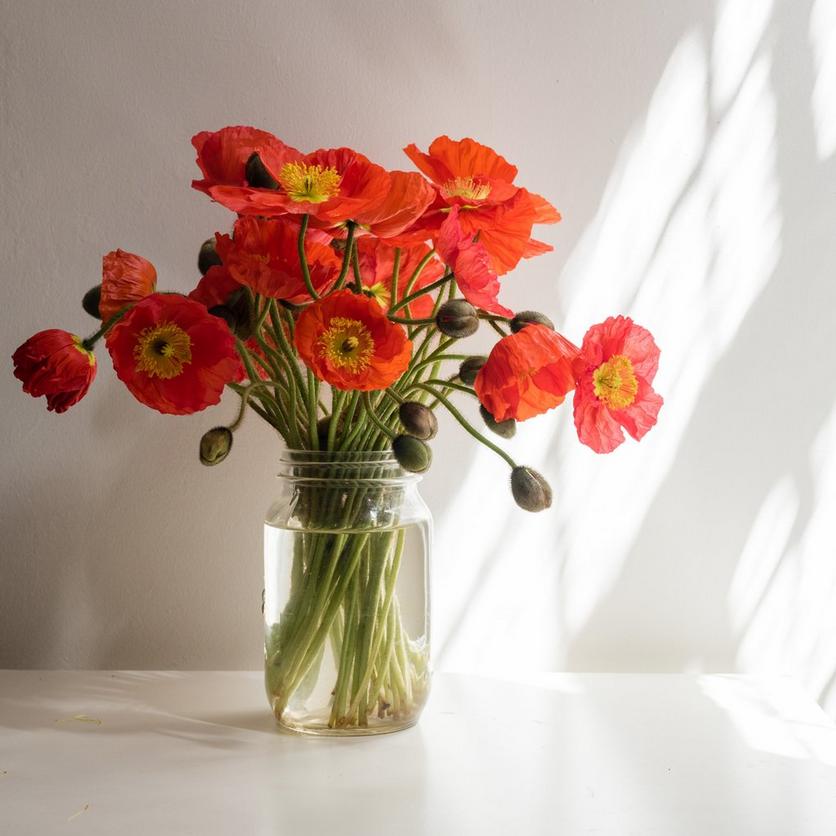 To create a unique poppy bouquet, combine dried poppies with peonies and thistles for a grey rustic palette. Then carefully weave some copper ribbons in the flowers. Make sure to keep the ribbons loose. This will give a soft and floaty feel with an added touch of sparkle when it catches the light. Presentation matters. Try to use a copper vase or pot to display your bouquet. Alternatively, a simple glass or neutral toned vase works just as beautifully.
TENTH WEDDING ANNIVERSARY - DOFFODILS AND TIN
As one of the major wedding anniversary milestones, you'll need to go all out for a tenth anniversary! This time, stripping everything back and going for something more rustic and homemade is the way to go.
Daffodils are as radiant as a couple's love for each other. Not only are they strong and resilient, but they look incredible in a bouquet. Tin is an everlasting material that doesn't wear down – just like the couple who tied the knot.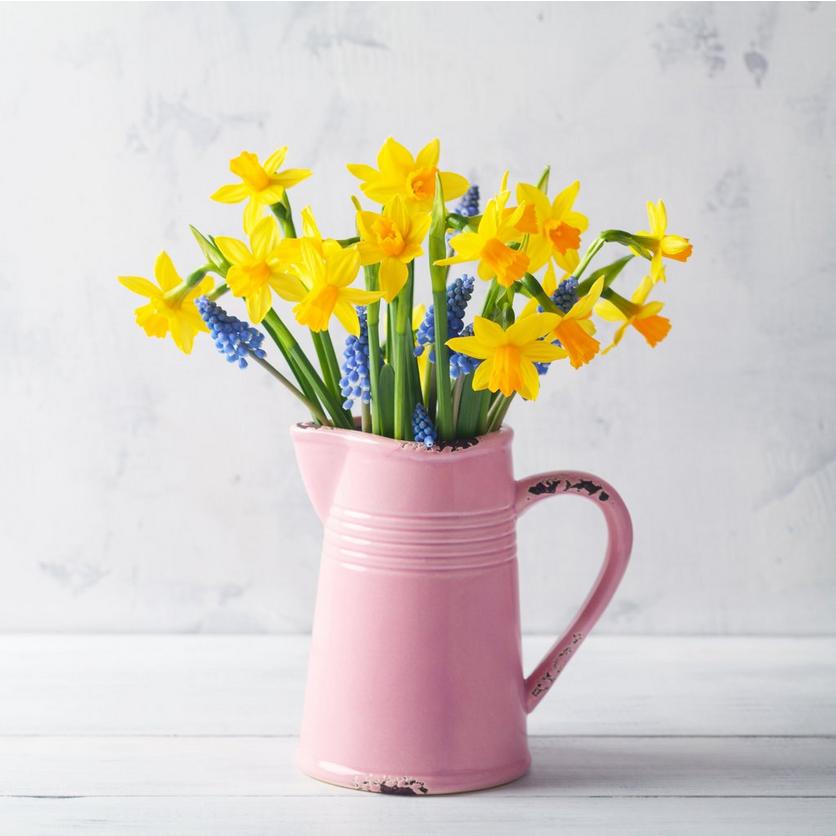 Both daffodils and tins can be found close to home – if not in your kitchen cupboard. Try repurposing a tin can as a rustic vase. Combine this with your daffodils and extra wild foliage to give you a gorgeous shabby chic feel.
TWELTH WEDDING ANNIVERSARY - PEONIES AND SILK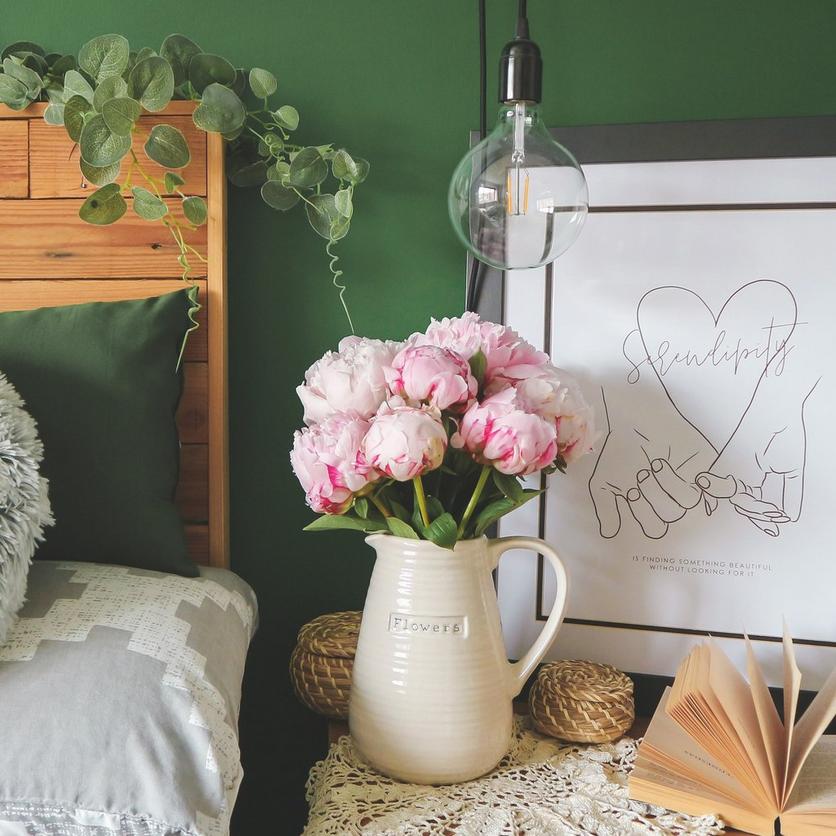 Peonies and silk are the epic wedding anniversary gifts for 12 years of marriage. Varying tones of pink are the most dominant colours in a peony bouquet, and accents of yellow draw out the touches of orange at the centre of the peonies. With such a vibrant arrangement, there's no need to introduce any additional colours. Instead, pick pale green and pink silk ribbons twisted together and weaved through your arrangement. To finish things off, try tying a silk bow around the top of your vase.
THIRTEENTH WEDDING ANNIVERSARY - LILIES AND PEARLS
After seeing lilies and pearls together, it's hard to believe these pairings weren't intentional. The sweet-scented lilies represent pride and devotion, and pearls can take up to four years to form before coming out of the ocean to reveal their beauty. This is such a beautiful combination and would make a stunning gift for a 30th wedding anniversary.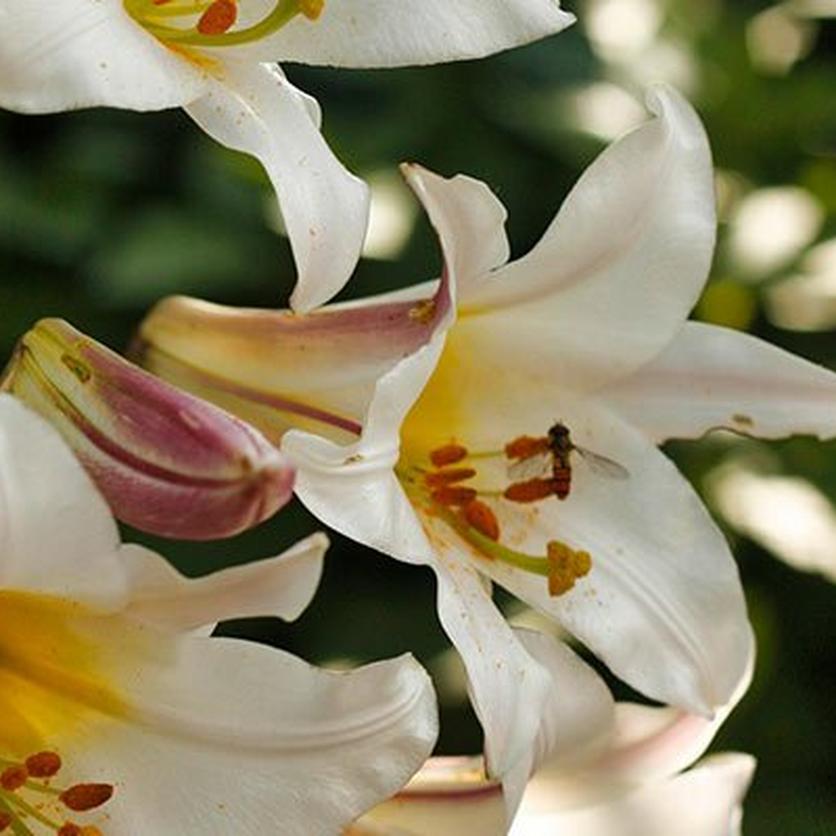 If you can, get your hands on some rose-coloured pearls and thread thin gold wire through each pearl, twisting each end to secure them. Next, carefully push the wire through the centre of each lily where there is a natural hole and secure in place by twisting the wire around the stem. Finally, try adding a few pearls to the leaves to flaunt a few glimpses of gold. And voila! You have your own shining lily arrangement that's low effort, yet extraordinary.
FIFTIETH WEDDING ANNIVERSARY - GOLD AND ROSES
The big 5-0 is a milestone that many married couples aspire to reach. What better way to celebrate a golden wedding anniversary than with roses and gold? Such a lavish pairing deserves the utmost thought and care.
Try combining yellow roses with delicate gold leaves to create a subtle and tasteful harmony. You could also try using gold coloured rose leaves with delicate gold wires and twisting them around the top of each stem.
TRADITIONAL VS MODERN WEDDING ANNIVERSARY GIFTS
Wedding anniversaries are the ultimate special occasions, but do you go for a traditional gift or a modern one?
Traditional wedding anniversary gifts include practical materials, and these gifts can become more luxurious as the years go on, when the marriage is fully established. In contrast, modern gifts highlight items that are popular today. It's no surprise that flowers are a constant no matter which theme you pick.
Deciding between traditional or modern heavily depends on the couple's tastes. But gift themes vary by country. For wedding anniversaries in the UK by year, both traditional and modern gifts stop at the 60th. Canada and the US have gift guidelines up until the 90th anniversary.
Hopefully we've got your creative juices flowing with a touch of flower arranging and simple crafts. Why wait until a wedding anniversary crops up? Try some exciting combinations and experiment with different textures to create your perfect arrangement today! But don't stop there. Celebrate those special milestones and shop our anniversary flowers bursting with romance and joy.