Flowers

Birthday

Summer

Delivery

Occasions

Plants

Hampers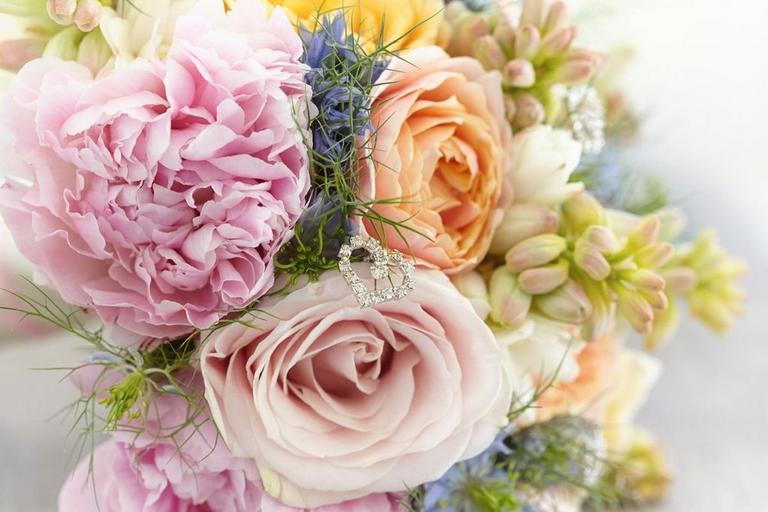 flowers for
wedding milestones
When you combine flowers with a bit of crafting it's possible to create a beautiful, bespoke and affordable arrangement for any wedding anniversary, whether it be as a gift for a loved one or as an arrangement for your own anniversary celebrations.
We have created five unique bouquets for five poignant wedding anniversaries and paired the traditional flower with the traditional gift* to make a stunning arrangement relevant to the occasion. We've also compiled a number of other arrangement ideas you can try at home for an upcoming wedding anniversary. Get ready to be inspired!
First Wedding Anniversary - Paper and Carnations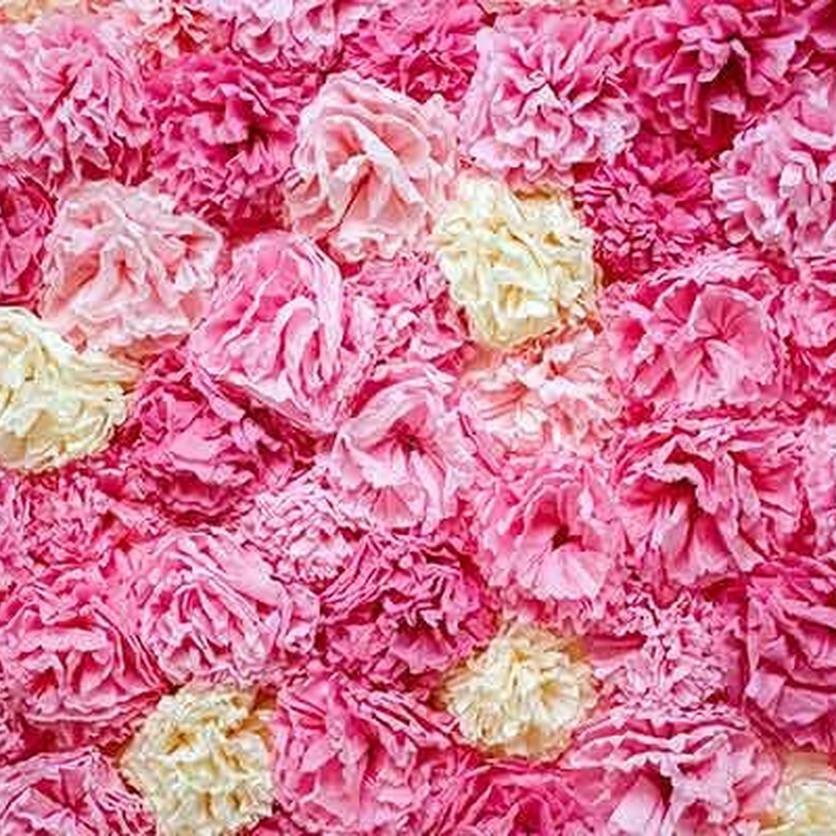 Carnations and paper are traditionally given to mark one year of marriage and both can be easily combined to make a beautiful bouquet. We are sure at some point (even if it was quite a few years ago) that we've all experienced some cutting and sticking with craft paper, so here is your chance to do it all again!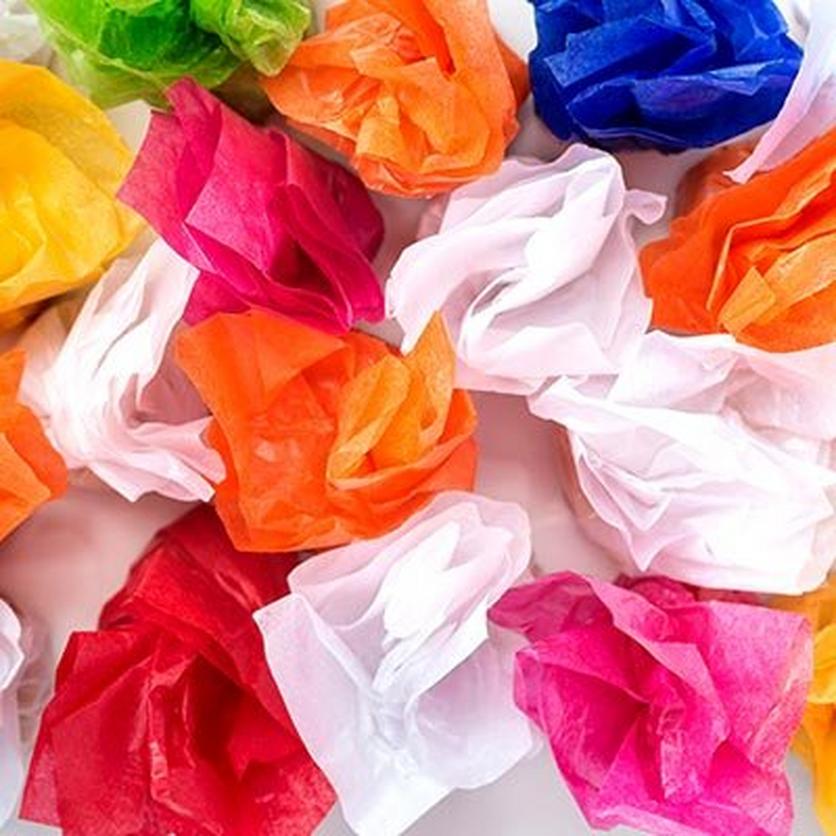 First, you'll need to get hold of some lightweight paper, tissue or even crepe paper which you can find in a variety of colours and finishes. Cut out some circles of equal sizes and layer them on top of each other, once you've done this you need to pinch the middle and give it a good twist, securing in place with some lightweight wire. Leave a good 10cm of wire at one end as this will then become the stem of your paper carnation.
Create as many of these paper flowers as you think is necessary, and feel free to experiment with different colours until you find the those that best compliment your real carnations.
Third Wedding Anniversary - Sunflowers and Leather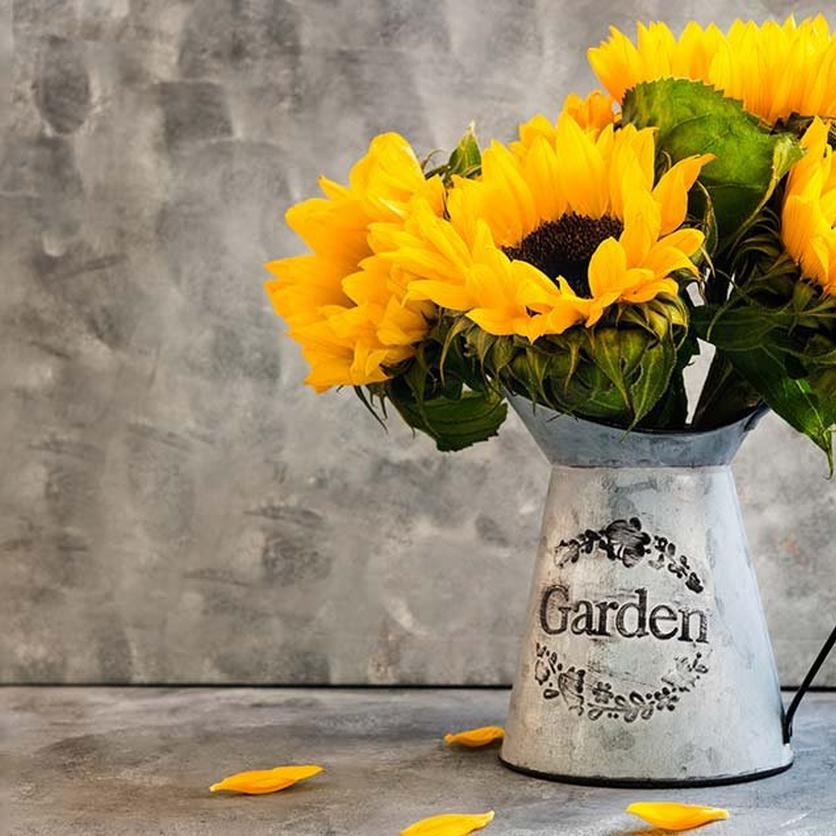 Sunflowers and leather are not two things that you would normally imagine putting together but celebrating 3 years of marriage will give you a good reason to try it. Start by thinking about the dark disk florets at the centre of a sunflower, they are textured and strong and not such a contrast to a material like leather.
Fourth Wedding Anniversary - Geraniums and Fruit
The combination of geraniums and fruit to celebrate four years of marriage feels very luxurious and can be likened to a classic still life oil painting.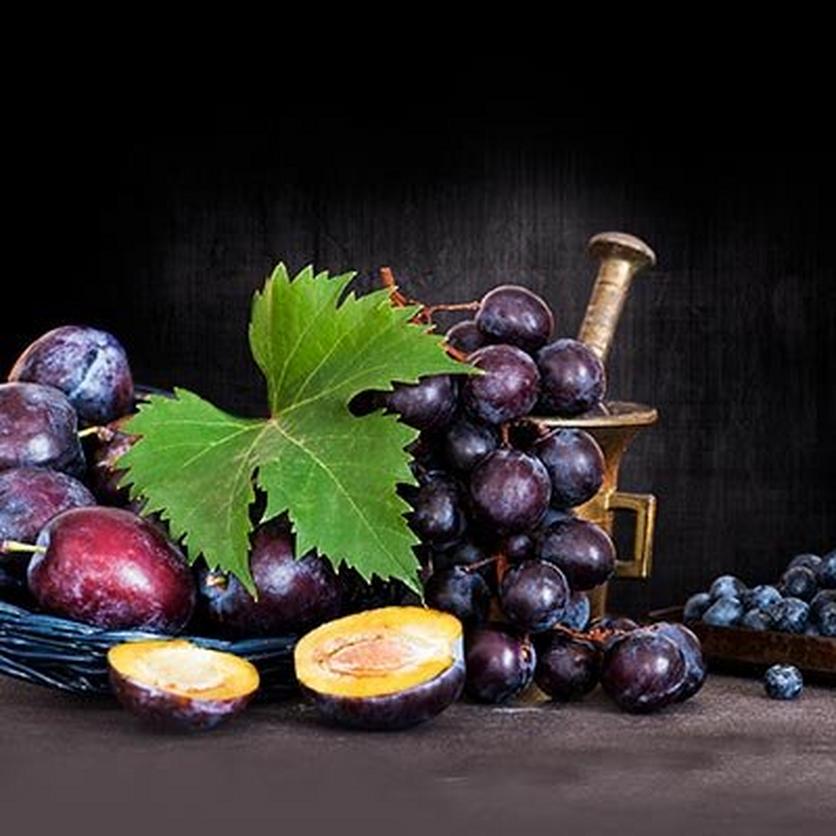 To start creating your arrangement you'll need to first pop into your local supermarket or greengrocer and look for some deep coloured berries and plums. You can then start to pull your bouquet together, keeping things subtle with a couple of berries discretely woven into the arrangement for an added touch of colour.
If you're feeling more lavish, why not experiment with a wider selection of colours or shapes and add the geraniums to your fruit? We would suggest using either a shallow vase or dish with some oasis in to keep your weightier props in place. Have a look at some 18th century still life paintings for added inspiration!
Eighth Wedding Anniversary - Lilac and Bronze

Lilacs and bronze are an elegant pairing for an eighth wedding anniversary arrangement.
Most haberdashery shops will have plenty of bronze notions and accessories to choose from, so pick up some thin bronze wire and anything else that you think will complement the bouquet. Why not look for some bronze heart shaped buttons or meaningful charms?
Make sure that anything you pick up can be easily attached to a bunch of lilacs with your wire to make a unique and thoughtful arrangement.
Ninth Wedding Anniversary - Poppies and Copper

Copper and poppies are traditionally gifted for nine years of marriage and they really do make the perfect couple. Dried poppies are often overlooked but can be combined with many types of flowers to make a beautiful arrangement. They are also available year round which is a bonus for anniversaries celebrated in the autumn and winter months.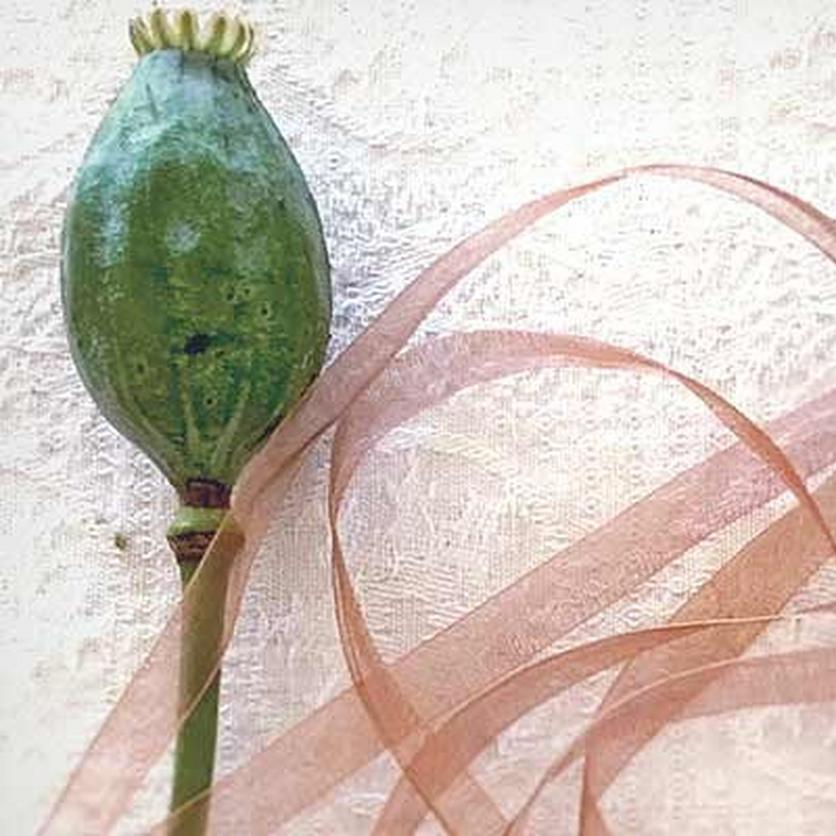 In this bouquet we've combined elegant dried poppies with peonies and thistles to create a grey rustic palette, forming the ideal backdrop for the copper ribbon that we have carefully weaved in and out of the flowers. We have used one metre of metallic ribbon, keeping it loose to give a soft and floaty feel with an added touch of sparkle when it catches the light.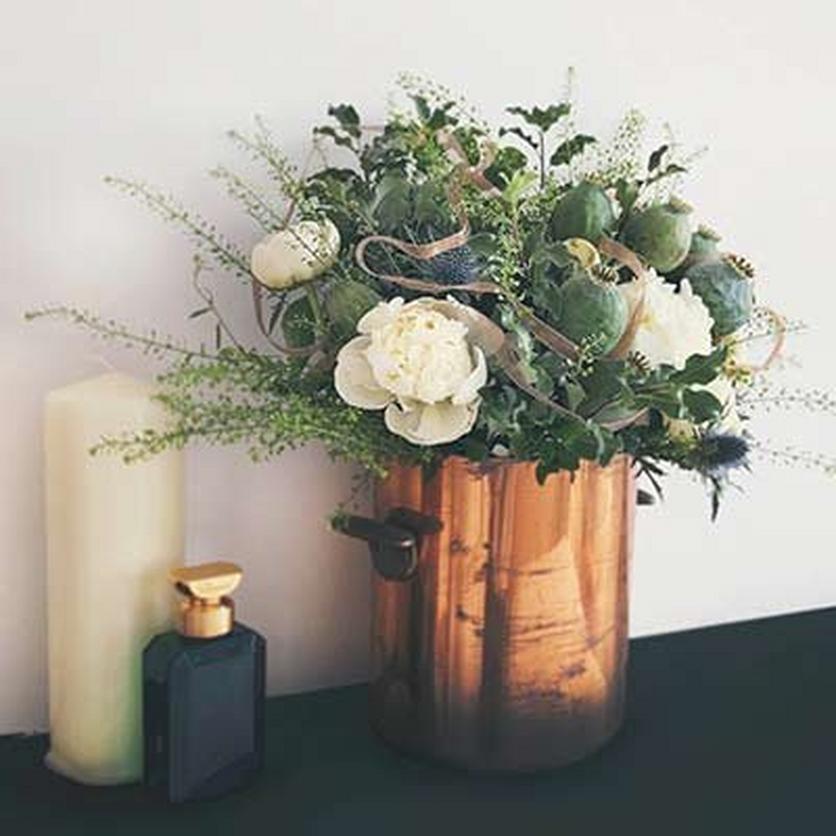 Try to use a copper vase or pot in which to display your bouquet. If you don't have one then a simple glass or neutral toned vase will work beautifully instead.
Tenth Wedding Anniversary - Daffodils and Tin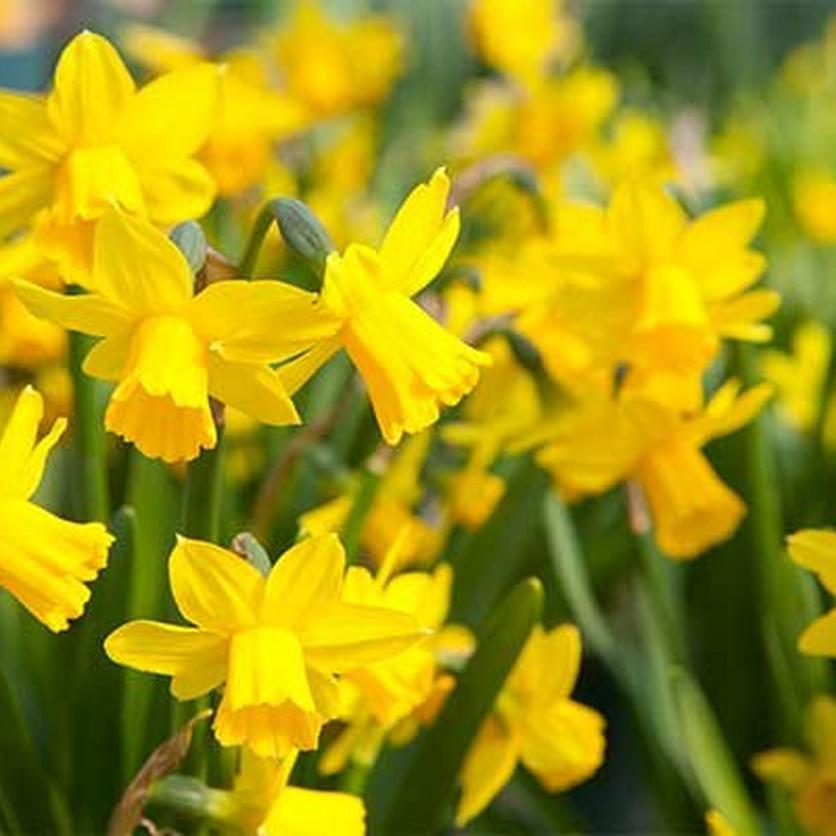 To celebrate your tenth wedding anniversary, we think that stripping everything back and going for something more rustic and home sprung is the way to go.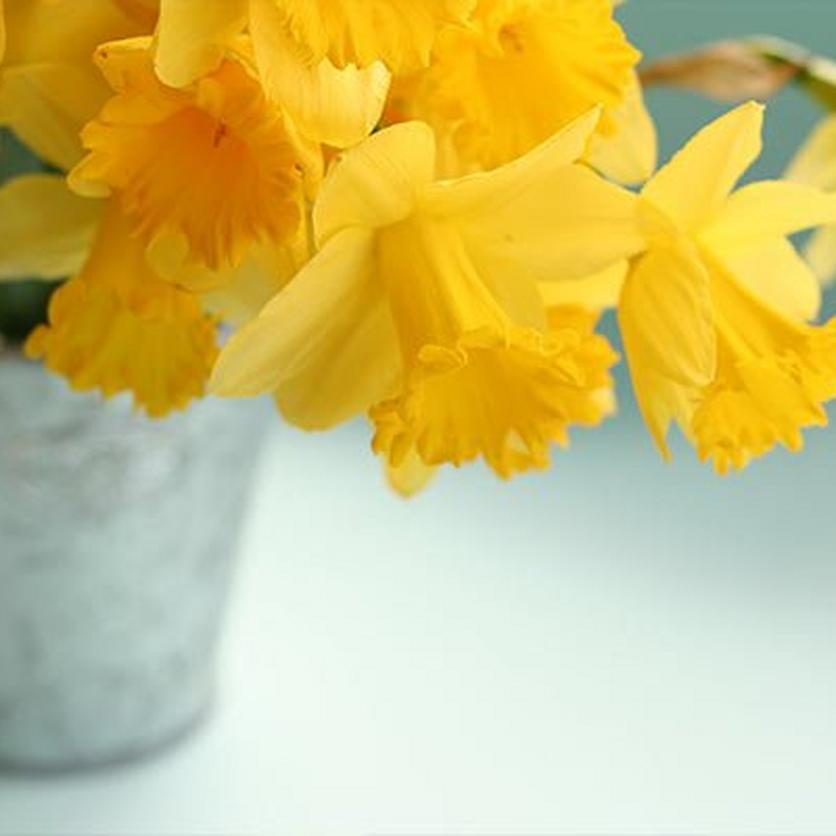 Daffodils are the chosen flower for this milestone and the traditional gift is tin, both of which can often be found close to home, if not in your kitchen cupboard. So, why not recycle a tin can and use this as your vase? Combining this with your daffodils and some extra wild foliage will give you a gorgeous shabby chic feel.
Twelfth Wedding Anniversary - Peonies and Silk

Peonies and silk are gifted for 12 years of marriage which is a seriously hard to beat combination. We couldn't wait to get started on this arrangement and knew it would be a big, bright and beautiful one. Differing tones of pink are the most dominant colours in this arrangement, with accents of yellow to draw out the touches of orange at the centre of the peonies.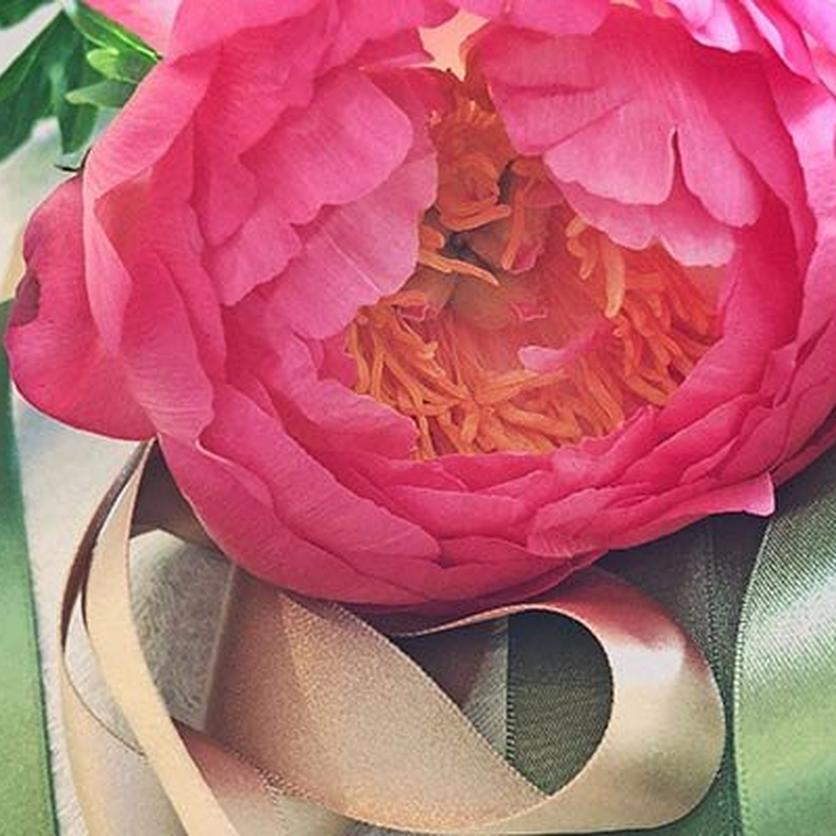 With such a vibrant arrangement, we didn't feel the need to introduce any additional colours so instead picked pale green and pink silk ribbons twisted together and weaved through our arrangement. To finish things off we tied a silk bow around the top of our vase to add to the boho look and feel.
Fifteenth Wedding Anniversary - Roses and Crystals

Giving roses and crystals for a 15th anniversary doesn't have to leave you worrying about costs, in fact it can be quite the opposite. We've put together an affordable and fun arrangement that you can do at home, just try not to get carried away with the crystals!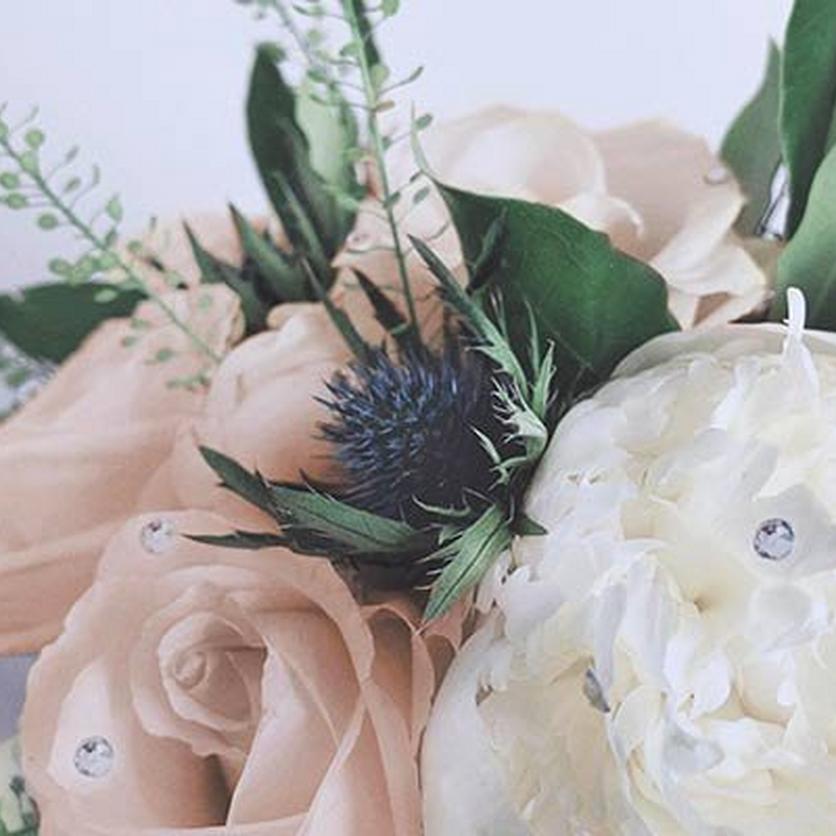 We picked out some pale pink roses and paired them with some white peonies and thistles, creating a dusky colour palette that we knew our crystals would really sparkle against.
Once we had our arrangement in the vase we added crystal stickers to a few petals on each flower and even placed some underneath to glisten when they caught the light. It's tempting to keep adding here, especially as you tend to get so many crystals in a pack, but we found that adding too many meant our arrangement lost the delicate feel we had liked at the beginning.
Twenty-Fifth Wedding Anniversary - Irises and Silver

Adding irises and silver together can make a rather graceful display for a 25th wedding anniversary. The long stems of the irises create space for you to tie thin silver bows to the top of them and leave the long floating ribbon to fall over the vase.
This creates a beautiful waterfall effect and its simplicity and effectiveness can be used in lots of other arrangements. Another way to add silver to your bouquet is to place your display in a mirrored or silver vase.
Thirtieth Wedding Anniversary - Lillies and Pearls

After seeing our lilies and pearls together, it's hard to believe these pairings weren't intentional. This is such a beautiful combination and would make a stunning gift for a 30th wedding anniversary.
We got our hands on a handful of rose coloured pearls and thread thin gold wire through each one, twisting each end to make them secure. Once we had done this we carefully pushed the wire through the centre of each lily where there is a natural hole (so no piercing is necessary) and then secured in place by twisting the wire around the stem.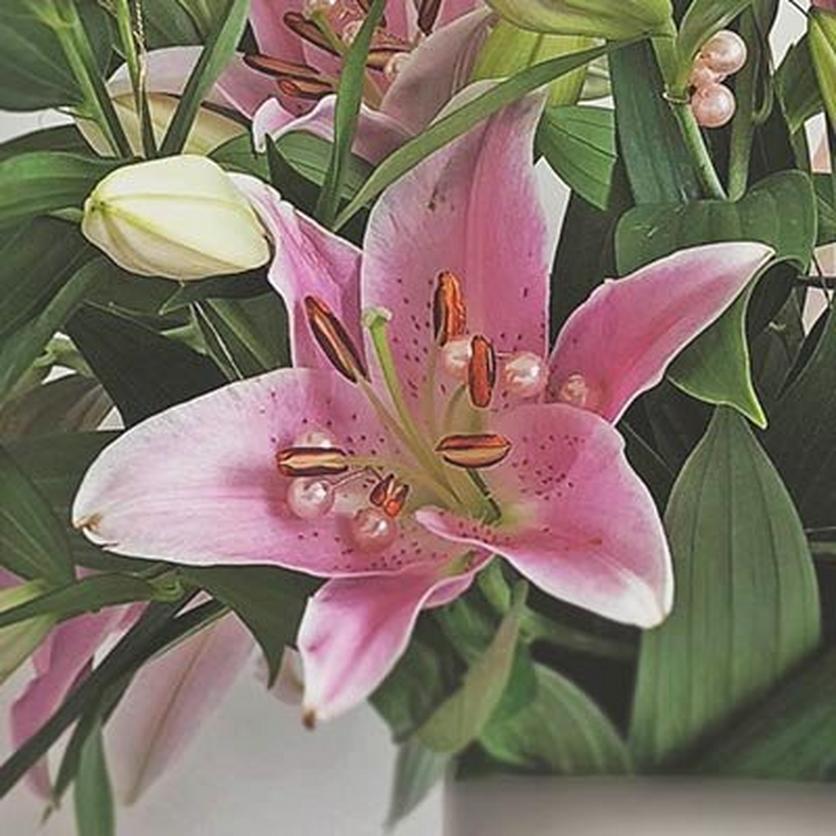 After standing back to admire our creation we then added a few pearls to the leaves to show off a few glimpses of gold.
Fiftieth Wedding Anniversary - Gold and Roses

The big 5-0 is a milestone that many married couples aspire to reach and what better way to celebrate than with roses and gold.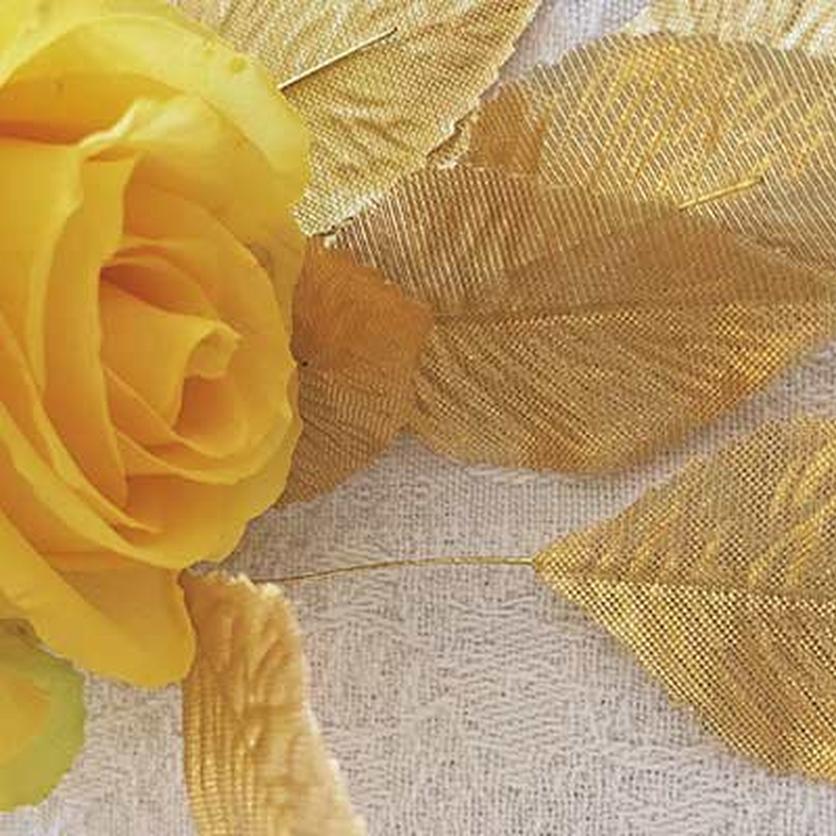 We paired yellow roses with delicate gold leaves to create a subtle and tasteful harmony, you could almost be fooled into thinking they were real leaves. We were lucky enough to find gold coloured rose leaves with delicate gold wires that we twisted around the top of each stem.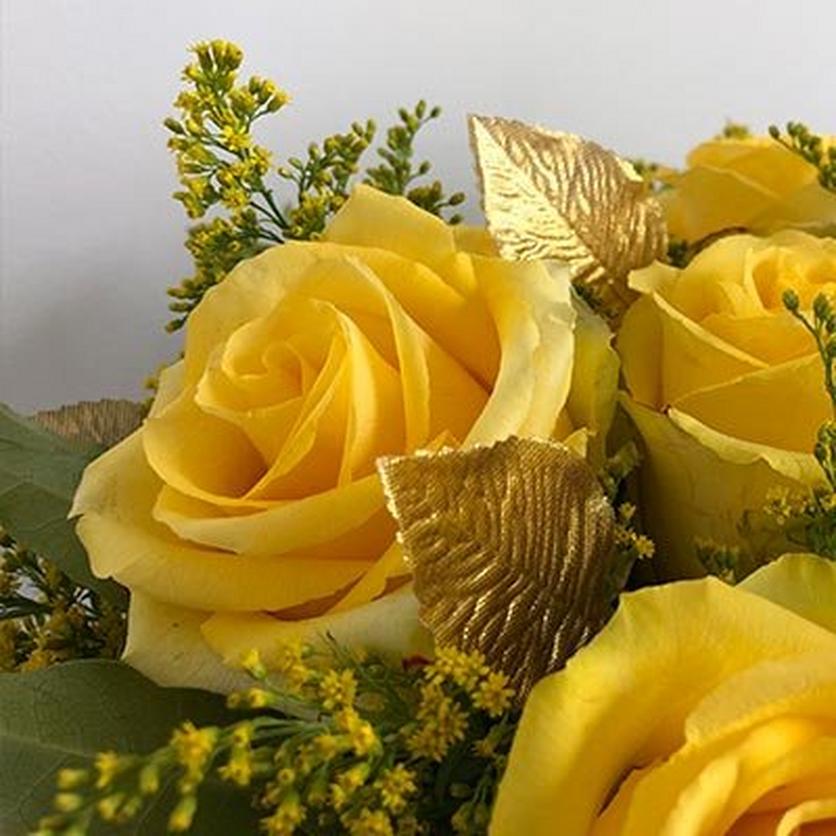 Once the roses were in the vase we adjusted the leaves, ensuring they were at their best angle and cupping the roses in a natural formation. Towards the end of the process we incorporated some solidago to add more depth and softness to the arrangement. There is something so rich and special about this rose and gold match, you cannot imagine giving it for any other occasion but this.
Hopefully we've left you feeling inspired to get your creative juices flowing with a touch of flower arranging and simple crafts. Of course, there is no need to wait until a wedding anniversary to get started and there are lots of combinations you can experiment with, so go ahead and create your perfect arrangement! Once you've weaved your crafting magic, don't forget to snap a photo and share them with us on Facebook, Twitter and Instagram. We can't wait to see what you come up with!
*We have followed UK traditions in this instance, whilst many anniversary gifts are universal, some do vary between different countries.