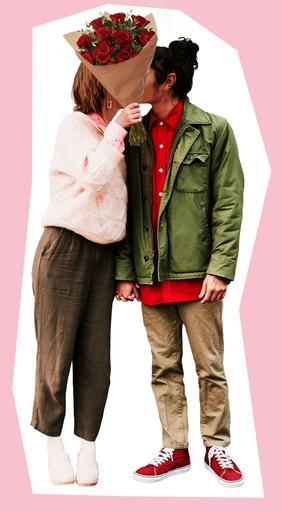 DIY Romantic
Valentine's Ideas
3rd February, 2020
3rd February, 2020
DIY VALENTINE'S DAY IDEAS
You don't need to buy a truckload of teddies to show your love on Valentine's Day. A thoughtful, homemade gift (plus a beautiful bunch of blooms of course) can work absolute wonders. DIY gifts show you've really put the effort in, they're entirely original, and they can help you out of those inevitable present-giving ruts if you've been together a while.
And don't be put off by the DIY factor. You can make some really amazing gifts with just a little bit of work – you don't need to be a master craftsperson, we promise.
Not sure where to get started? No worries. We've gathered together a few of our favourite cute Valentine's Day DIY-style gift ideas to help.
BAKE SOME SIMPLE SWEET TREATS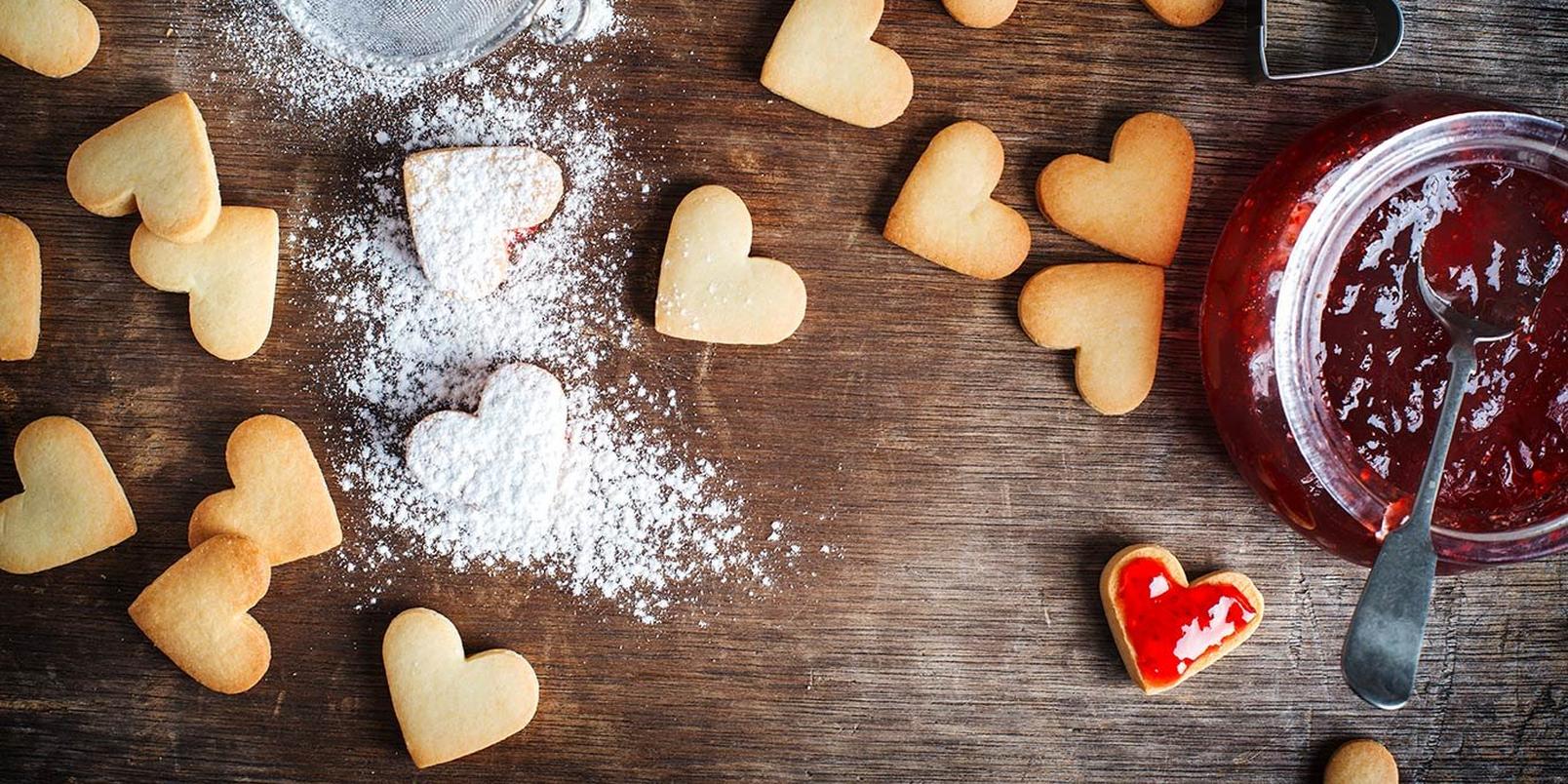 They say the way to someone's heart is through their stomach, so it's time to roll up your sleeves and head to the kitchen. If you're not much of a chef keep it simple, we love these easy heart shaped biscuits that you can rustle up quickly (and a few days before if you need to – just keep them hidden away in an airtight container).
Or if you want to be a little braver, try creating something using their favourite flavour. If they're a whisky fan, these whisky truffles aren't too difficult (no baking involved), or for a chocaholic try these chocolate biscuits.
WRITE A JAR OF LOVE NOTES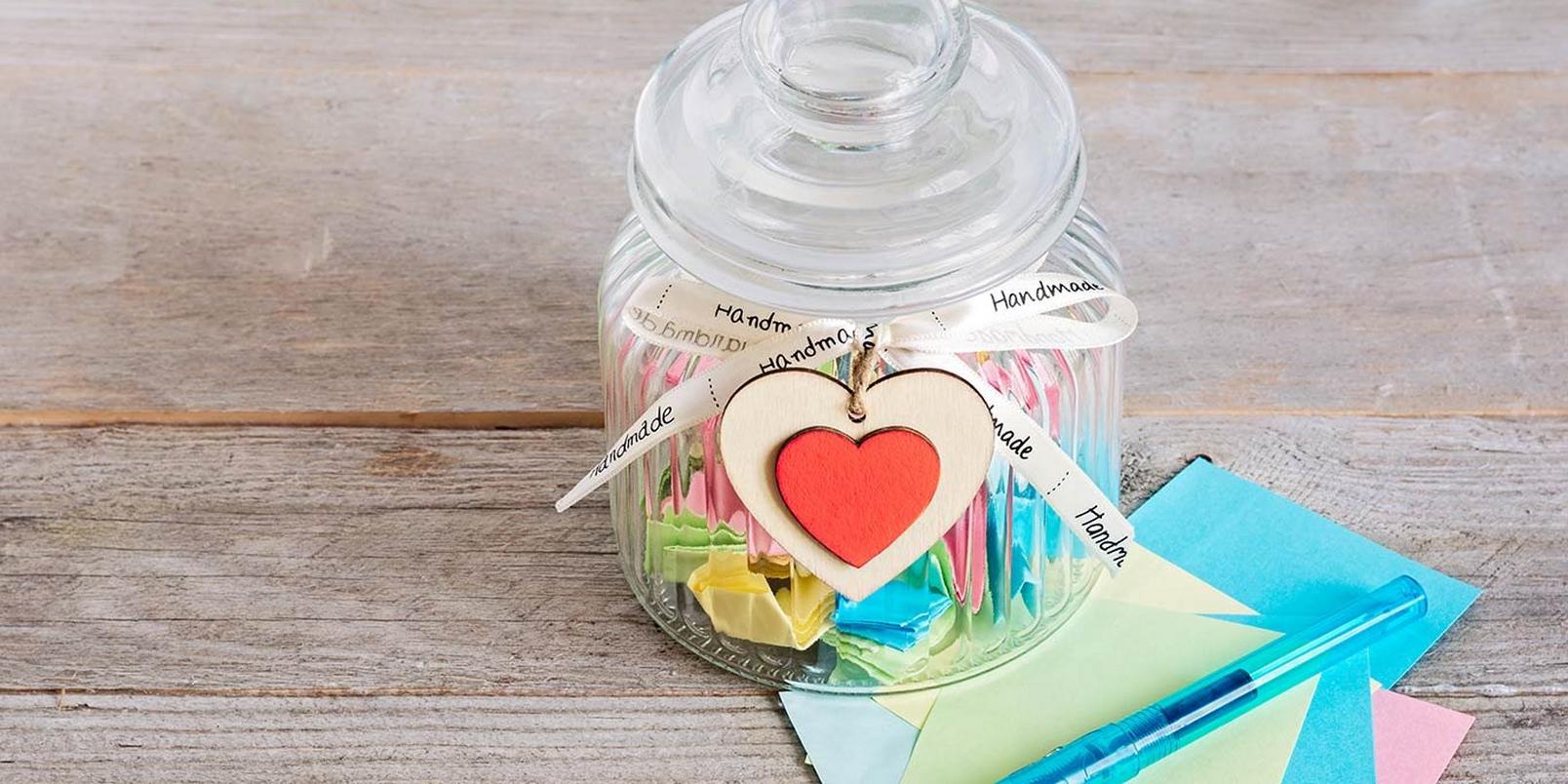 Save a jar from the bin (and feel good about recycling), grab some paper and a pen and you'll have all you need for this thoughtful present.
Tear the paper into strips and write little notes on each one, then whenever your special someone needs a little love boost they can grab a note and feel all warm and fuzzy.
Make sure you include plenty of personal notes and memories, try finishing off these sentences: 'I love you because…' or 'you make me smile when…' or 'remember when…'
CREATE AN INDULGENT HOME SPA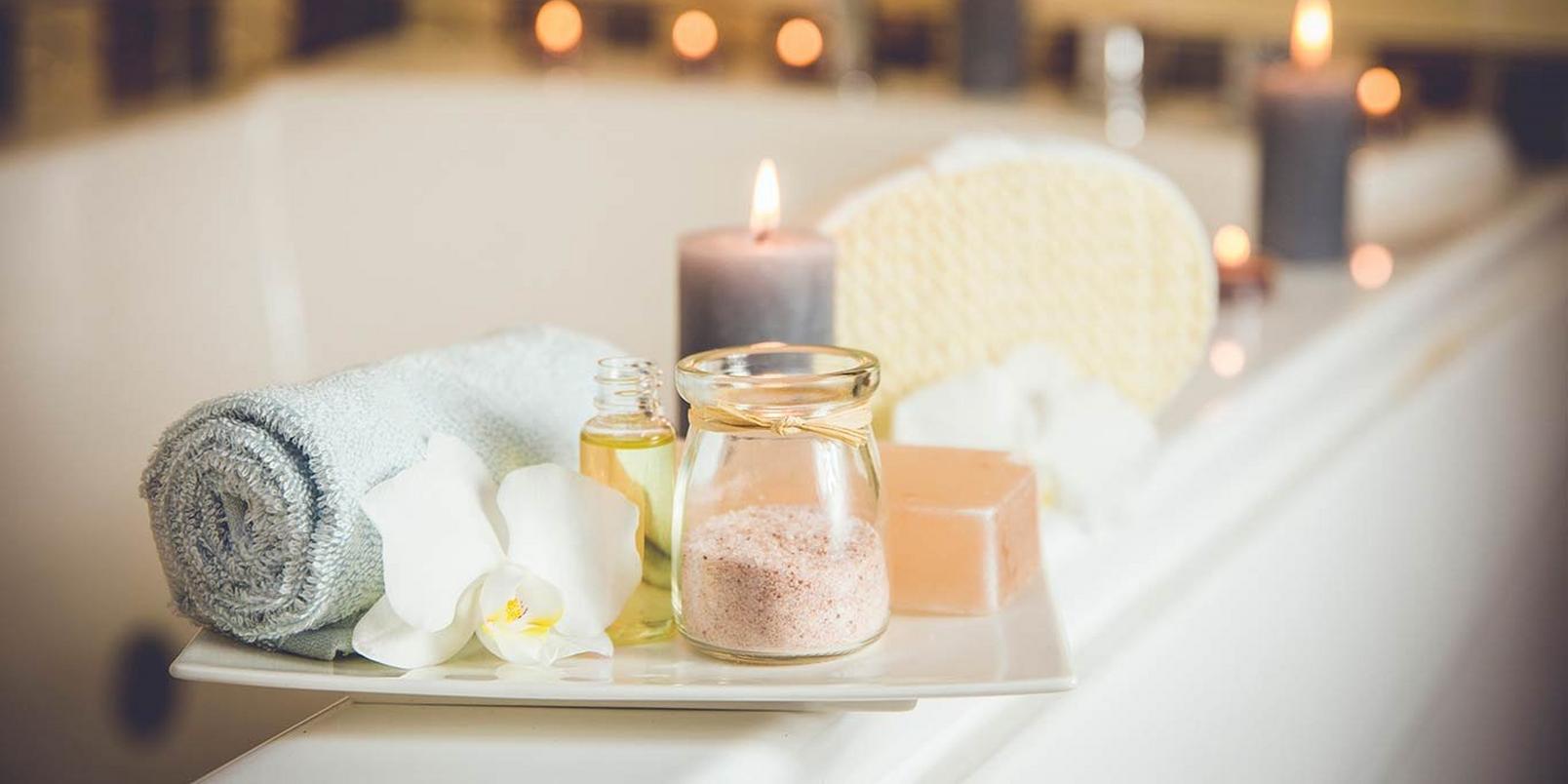 Forget that expensive spa, the home version is much more heart-warming. Make sure everything is squeaky clean and then arrange soothing music, flowers, candles, bath salts, nice lotions and potions for your significant other.
You could even make some signs for your new spa or throw in a homemade afternoon tea if you're feeling ambitious. Not much beats a glass of fizz in a steamy bath…
CREATE A BOX OF DATE IDEAS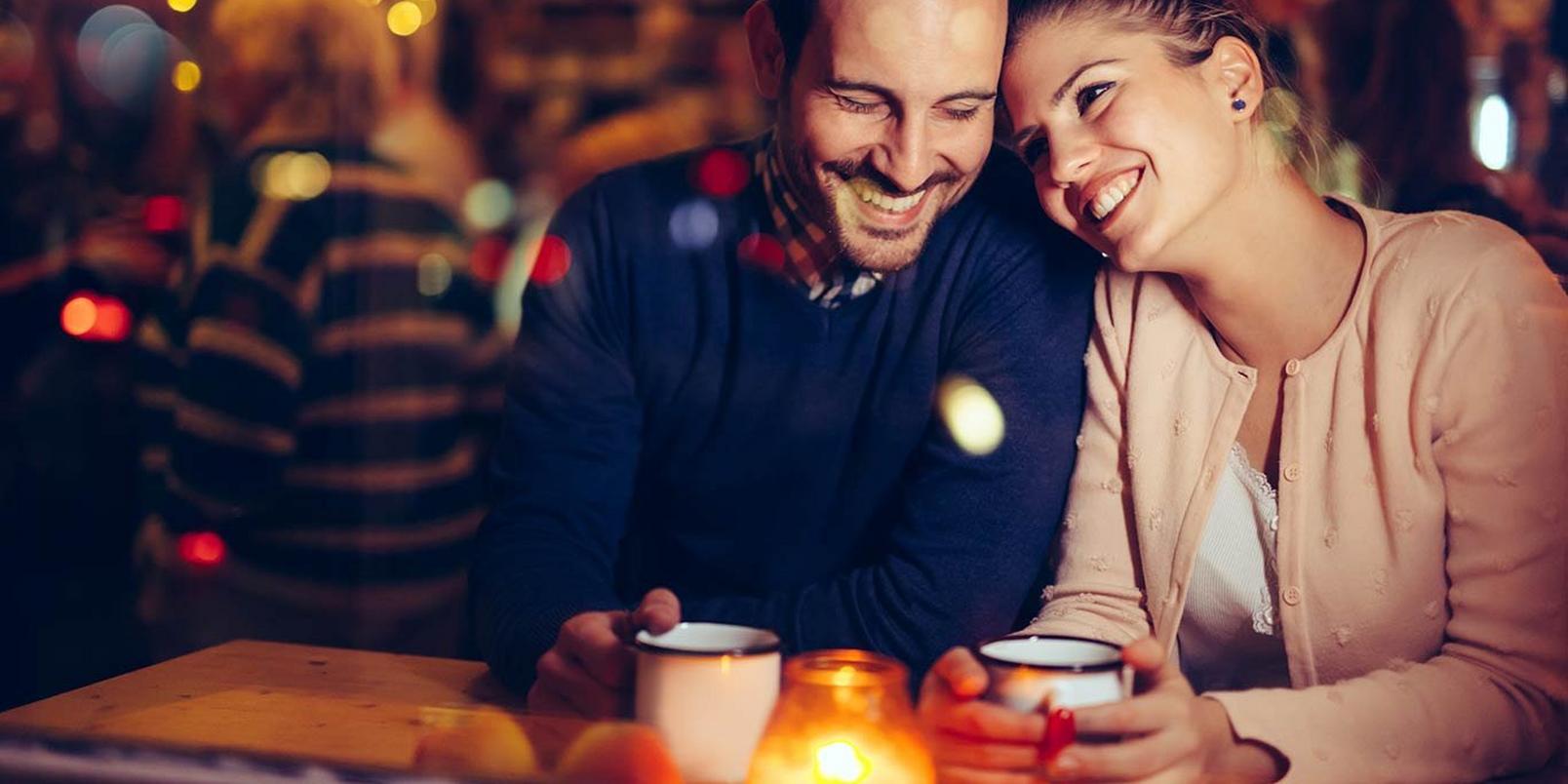 Do you often find yourselves stuck for date plans? If the answer is yes then this is the gift for you. Take a set of envelopes (start with 10 and increase the number if you're bubbling with ideas) and pop a date idea in each one.
They might be familiar favourites - a home-cooked meal or watching a favourite flick on Netflix - or a something a bit different, like an online cooking class or creating your own pillow fort.
You'll have a great gift, lots of dates to look forward to, and no more boring bickering about what to do Friday night – it's a win on all counts.
CRAFT A PAPER CHAIN OF LOVE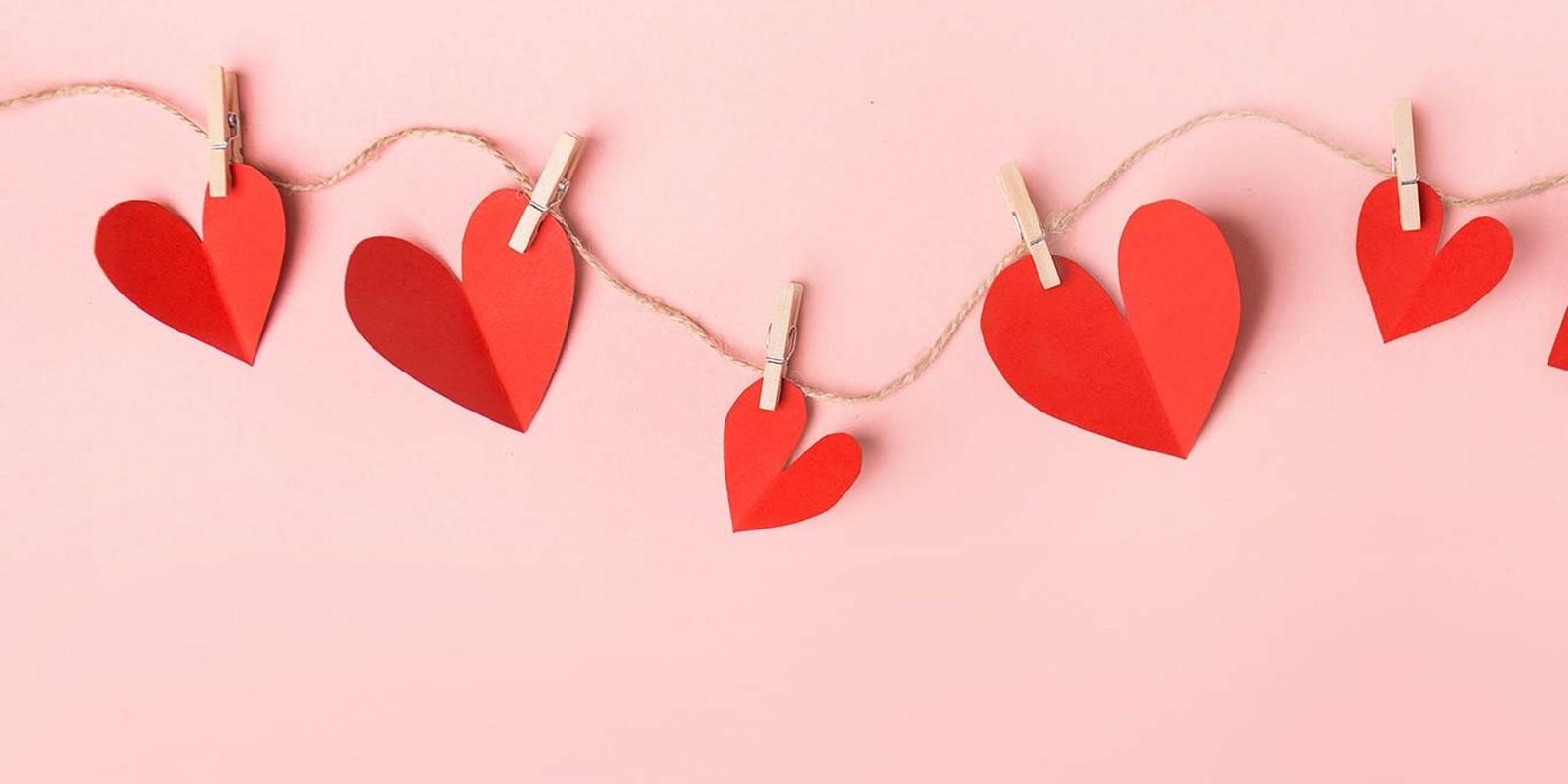 This idea is a little like the jar of love notes, only more decorative. Cut some neat strips of paper, write notes to your loved one and then glue them together to create a paper chain (need help with that?
Check out this simple guide to making paperchains). Drape it around the room and wherever they look your special someone will see (and read) your love for them. ribbon and wrap this around the top of the tree before pulling it round to the front.
Leave it loose for an elegant finish.
MAKE PAPER FLOWERS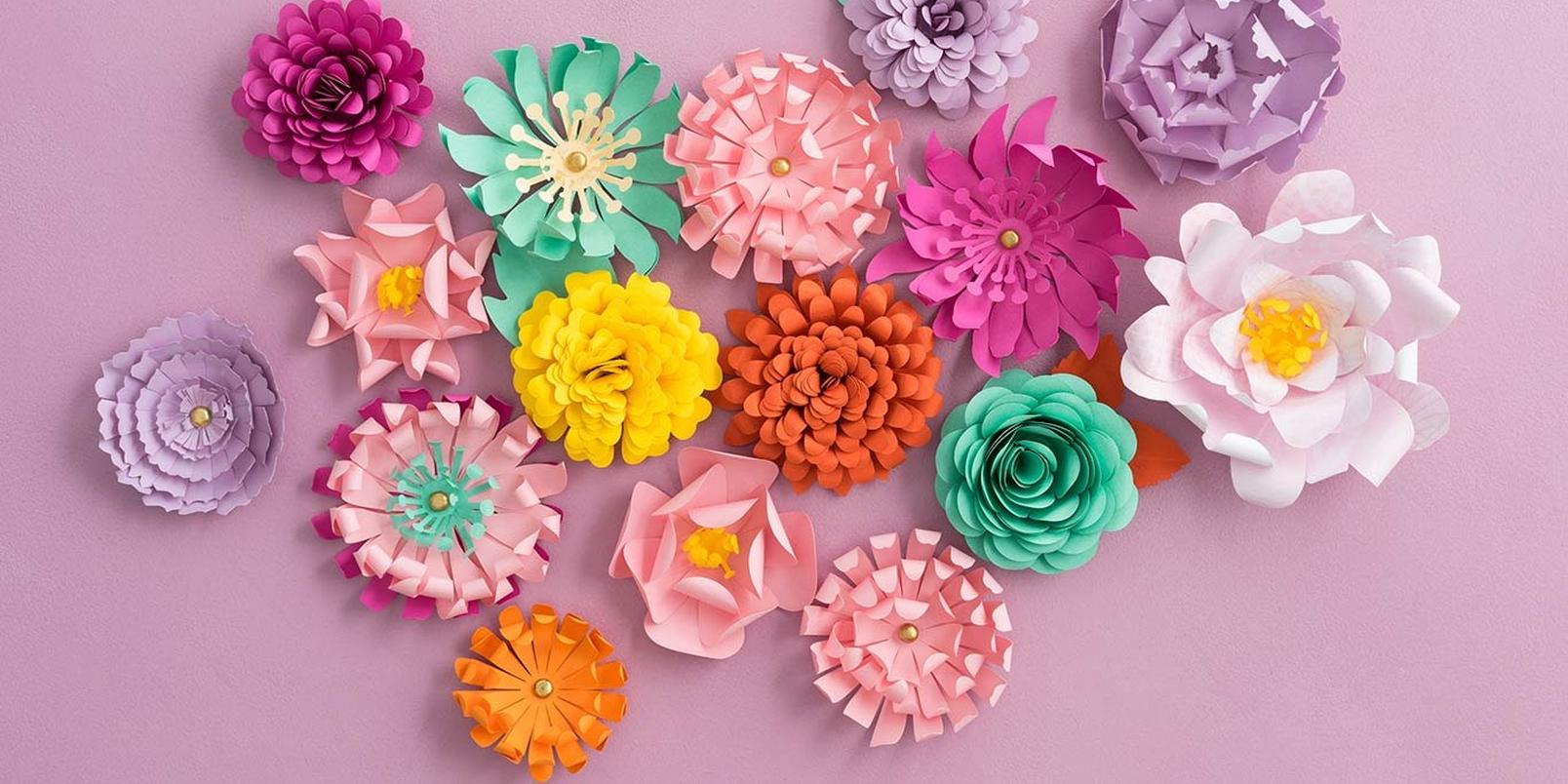 We've got all sorts of gorgeous Valentine's blooms you can buy, but, as much as we wish they would, fresh flowers don't last forever.
Paper flowers on the other hand last a good long while! We love the idea of adding a few paper flowers into a fabulous fresh bunch, that way they get all the joy of fresh flowers plus lasting mementos of the beautiful bouquet you bought them. Luckily paper flowers are quite easy to make.
We hope these ideas for Valentine's Day have got you feeling loved up. We're sure you'll create something special. And remember, you can never go wrong with a beautiful bunch of flowers.
Ready to Share the love?