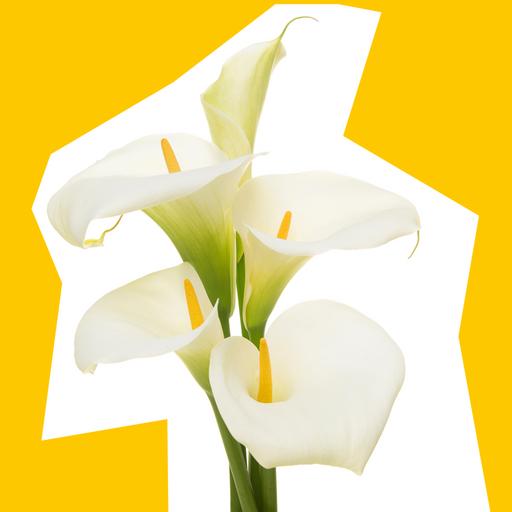 What To Say To
Someone Living With
A Terminal Illness
It can be hard to find the right words to say to someone who has been diagnosed with a terminal illness, such as terminal cancer or dementia, or is grieving the loss of a loved one. You might wonder how is best to support them, and you may feel unsure what to say or do, but it's important to let them know that you are there for them.
Often you might think that saying nothing will be better than saying the wrong thing, but in the majority of cases, it's usually better to say something to let them know they're not facing this alone.
In this guide, we've rounded up some heartfelt and thoughtful messages that can help for when you don't know what to say.
Talking to someone who's living with a terminal illness
Death is a conversation often avoided. It can be uncomfortable or even evoke feelings of fear and helplessness.
Feelings of sadness, confusion and even anger often follows the diagnosis of a terminal illness, such as incurable cancer, for both the individual and their loved ones. For the person who received the diagnosis, it is often more helpful when their friends and family help provide comfort and support. There might be occasions, however, when the person living with terminal illness doesn't want to talk. We suggest letting them lead the conversation and allowing them to decide when to talk and how much information they want to share.
If they have chosen to talk to you about their illness, diagnosis or what it means, ask how they would like you to support them. They might just want someone to listen. Be prepared to do this, rather than share, even if you feel you want to. You can even ask their close family or friends first about where to start, they can often help you if you're unsure about what to talk about.
What to say and what not to say
The most important thing when talking to someone who has cancer (or another terminal illness) and their family members is to choose your words carefully. It is often better to admit that you are struggling to find the right words than to say nothing at all.
Here's some suggestions you can say to show you're there for them:
I can't find the right words to say, but I just want to let you know I am here for you if you need anything
I'm sorry you're going through something like this
If you ever feel up to talking, I'm here to listen
Is there anything I can do to help?
Would you like to talk about anything today?
You can even just start with 'how are you doing today?' and then they can share how ever much they feel comfortable with. Some days they may be more open to sharing how they feel than others.
Here's some suggestions of what not to say in this situation:
I know exactly how you feel, [person X] went through the same thing last summer
[person X] had that too and made a full recovery
I'm sure it'll all be fine/things will work out okay
Don't worry about it
Don't just talk about their illness. Encouraging them to talk about other topics, without making them feel like they are missing out, will help them to take a break from these difficult conversations. Again you can ask them if they still want to stay involved and updated about certain things, if not, then it's important to respect these boundaries.

What to say to someone who is grieving or caring for a terminally ill loved one
It's often hard to find the right words to say to someone who is caring for a family member or friend who is terminally ill, or they are grieving. You might wonder how you can support them.
People grieve in different ways. Some want to talk openly about their loss and how they are feeling, whilst others want to avoid talking about it. Some may feel anger or shock, whereas others may be quieter and feel sadness. There is no 'right way' to grieve, so it's important for you to acknowledge how they are feeling and be there to support them.
We've created a guide to sympathy messages, but here's some additional advice which might be helpful.
I'm so sorry for your loss
I remember when they did [share example]
I will always remember them because of [share example]
I will miss their cheerful smile, they always said hello to me
Would you like to talk about [name]/share memories of [name]?
I'm sorry things are so tough for you right now, is there anything I can do to help?
When someone is suffering loss, it can be easy to tell them 'it'll be okay' or provide ways which you think will take their pain away. Although you mean well, avoid talking in this way and instead just be there to listen and support them, whichever way they choose to grieve.
It's important to keep checking in with them, even after the initial loss. They may not always reply, but they'll know that you are thinking of them and there for them if and when they feel up to it.
Marie Curie Talkabout has blogs, videos and podcasts to help start meaningful conversations around terminal illness, preparing for end of life, bereavement and grief.
Send a thoughtful bunch
You can still show your support without having to say much at all. Just the gesture of sending a bunch of flowers through the post will let them know you are thinking of them. If you want to send a card message with it, then keep it simple with 'thinking of you' or 'I'm here if you ever need anything'.