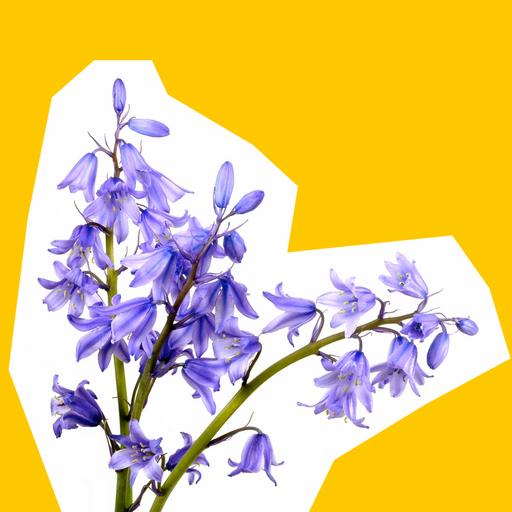 The top 12
wildflowers
in the UK
1st December, 2023
1st December, 2023
There's no better view in the British countryside than a valley swept with a sea of wildflowers. These colourful beauties not only brighten up dog walks, but they also help out the local wildlife too.
We've rounded up our favourite types of UK wildflowers into a handy guide, so you can spot them on your next walk in the wild.
COMMON TYPES OF BRITISH WILDFLOWERS
From delightful daisies, cheerful cornflowers, and Mother Nature's favourite – the bluebell – there are so many wonderful wildflowers that make our countryside just that little bit brighter.
As if we couldn't love those little sprouts of heaven even more, wildflowers also provide food for insects from their leaves, pollen and nectar. They also make great places for insects to shelter and breed.
Blooming in the fields since spring, wildflowers let us know that sunnier days are coming. Vivid purple wildflowers include the Meadow Cranesbill, whose big flowers tell you that midsummer has arrived. Or the delicate harebell, also known as the Bluebell of Scotland.
Other types of wildflowers include brilliant yellow wildflowers, such as cowslip or kingcups, bound to lift your mood even on a rainy day (hello, British summers!). We've looked at some of the best wildflowers for bees, butterflies and you. So why not read on for some floral inspo or just to see what makes wildflowers so wonderful?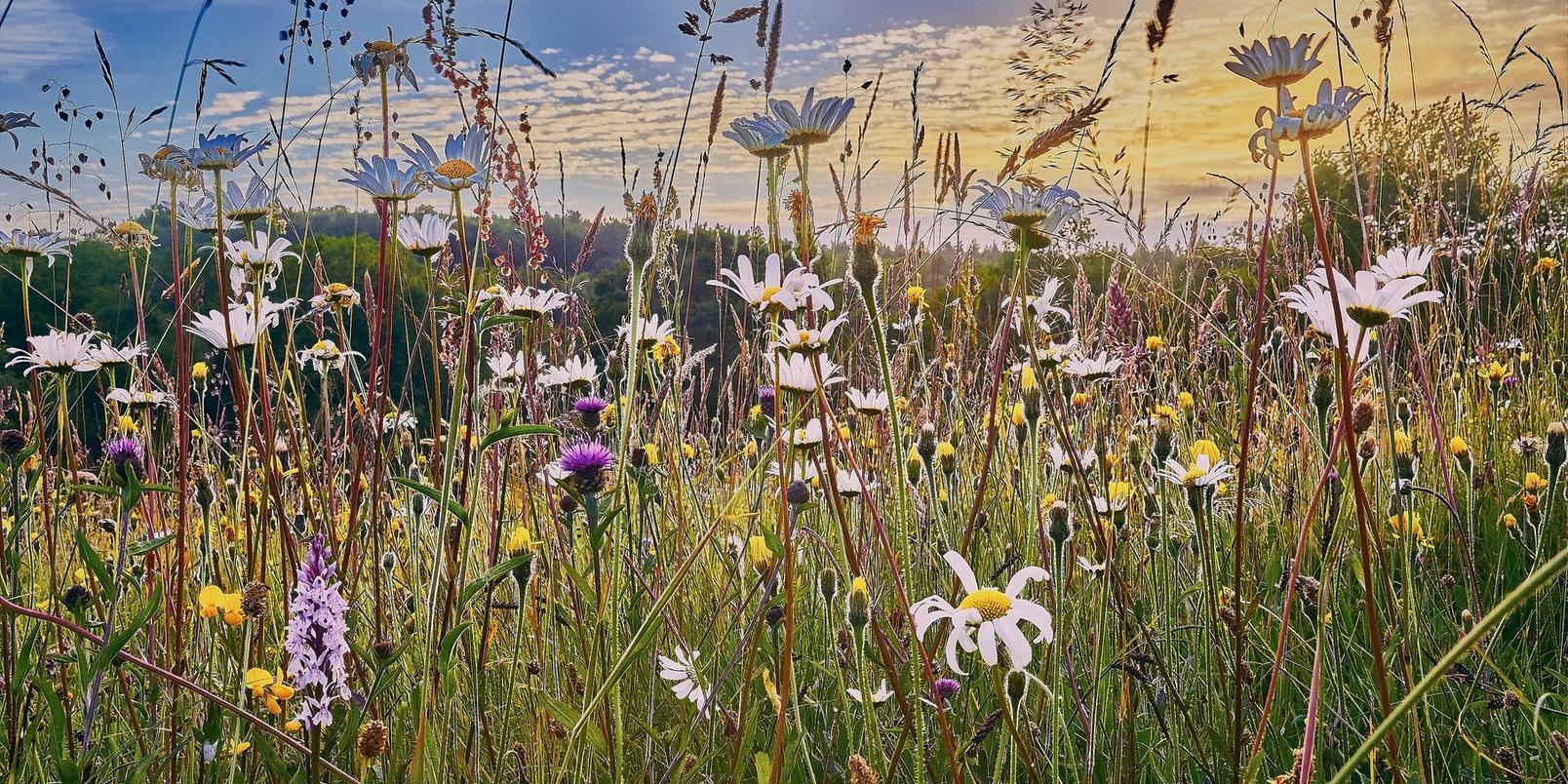 BEE-FRIENDLY WILDFLOWERS
Wildflowers aren't just a treat for the eyes, but they also provide a much-needed hotspot for our insects. Bees are mostly social insects and live in big colonies – so there are plenty of mouths to feed! Even though you may swat them away from your drinks in summer, bees are vital to our environment. Bee-friendly wildflowers help them stick around with their sweet nectar and pollen for the bees to eat or take back to their colony.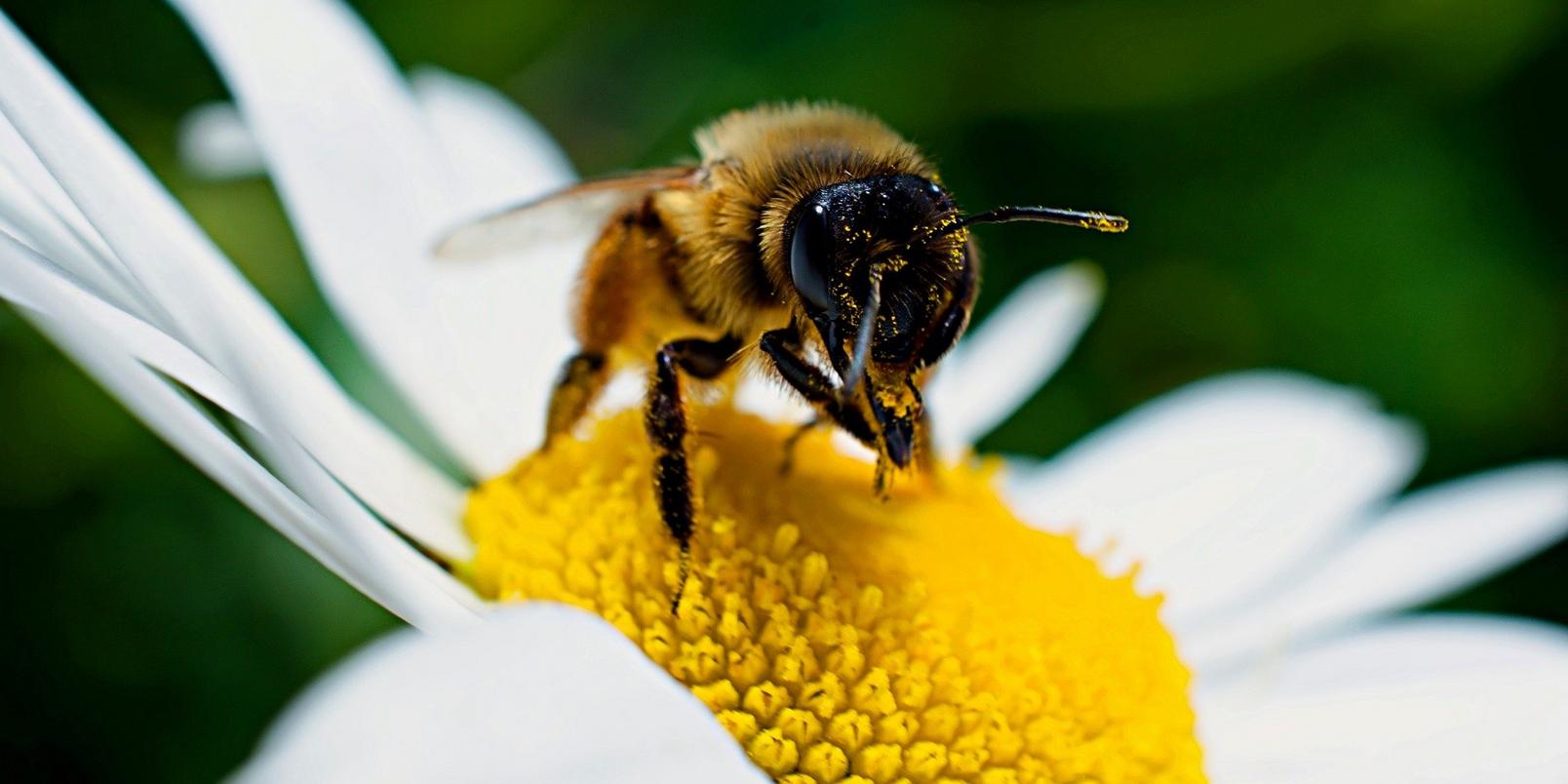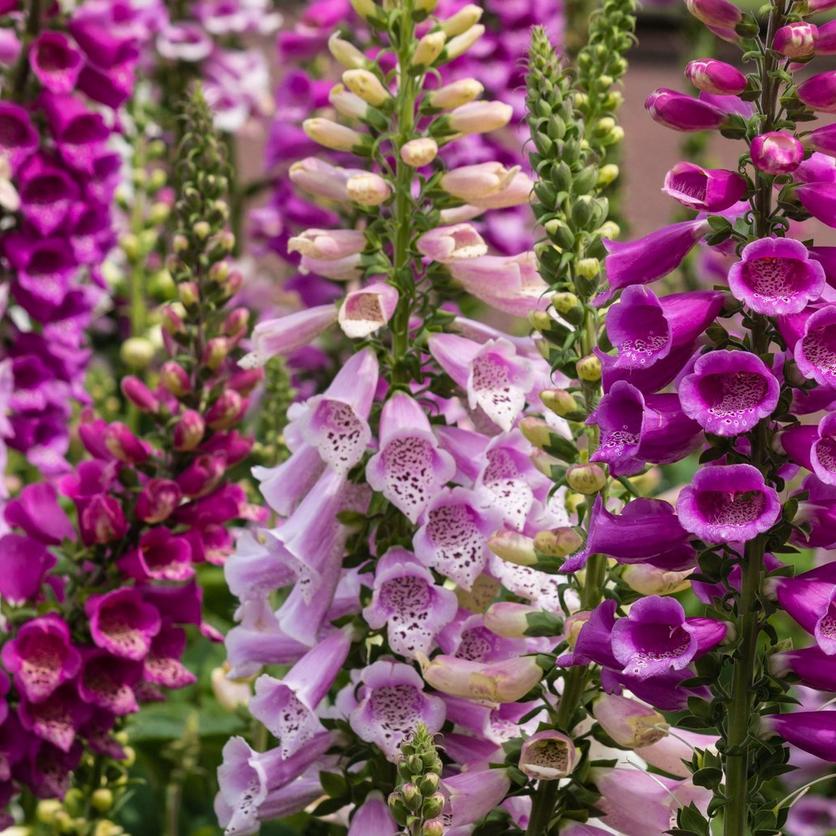 1. Foxglove
Foxgloves take the top spot as one of the best bee-friendly wildflowers. The species has evolved to make it even easier for the bees to collect the pollen. The bright colours attract the insect, and the distinctively shaped flower head makes it easy for the bee to land and climb inside.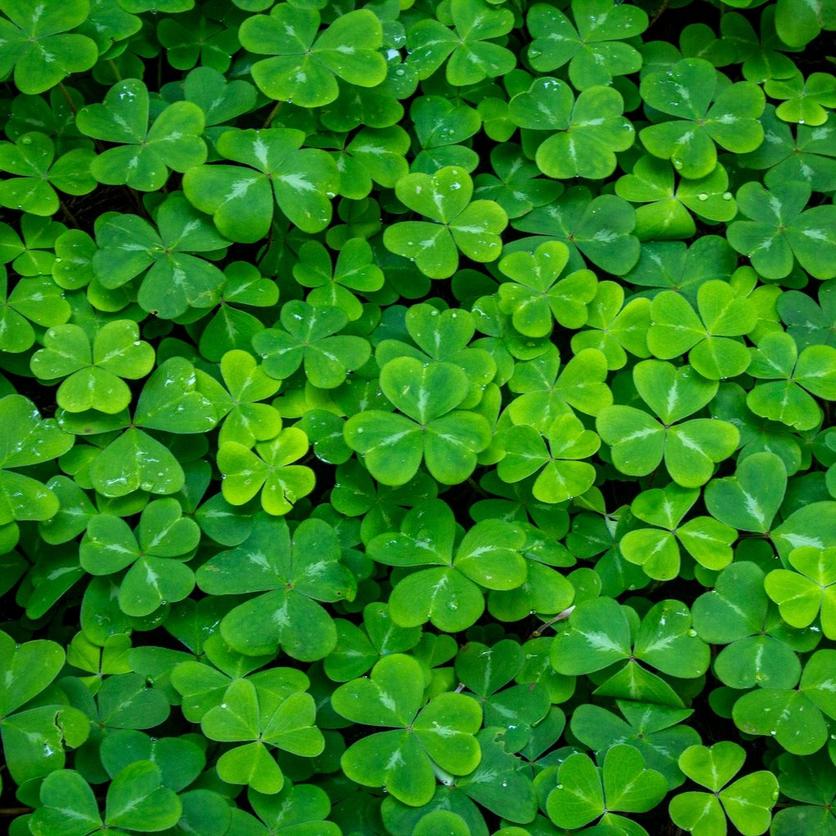 2. Clover
In at number two, is the oh-so-delightful clover. Every colour of clover is adored by bees. It's a brilliant source of pollen and nectar and smells oh so good. Commonly found in lawns and meadows in the UK, the white clover is a common "weed" but is also planted in wild gardens.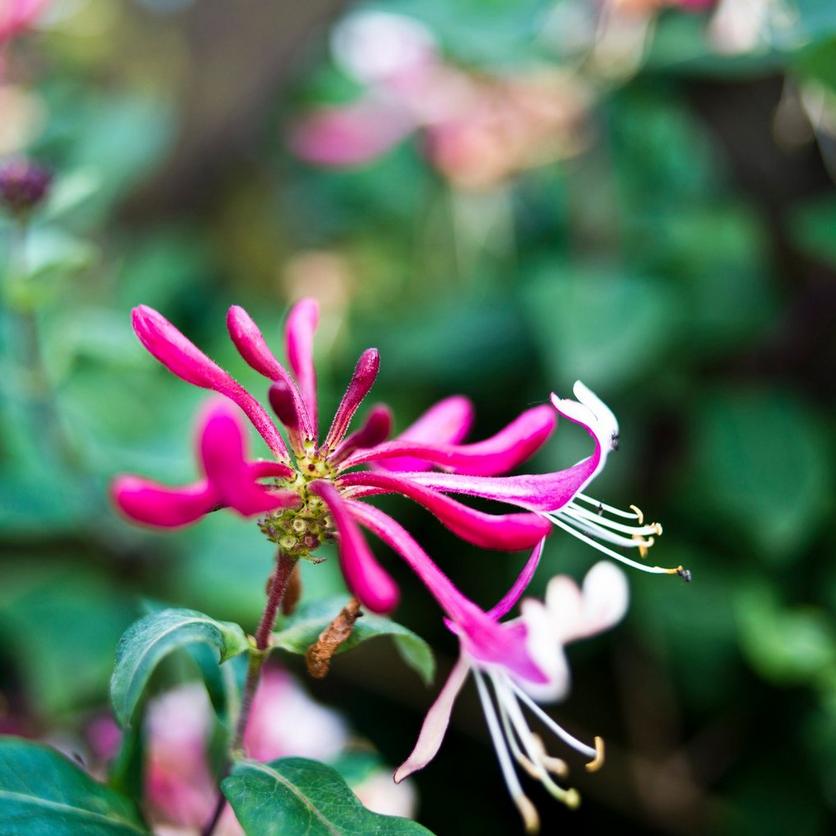 3. Honeysuckle
Honeysuckle flowers and their incredible smell take third place. We don't just love them for their sweet aroma, they're another one of the best bee-friendly wildflowers. Long-tongued bees have evolved to favour the champagne flute flowers over other pollen-rich species.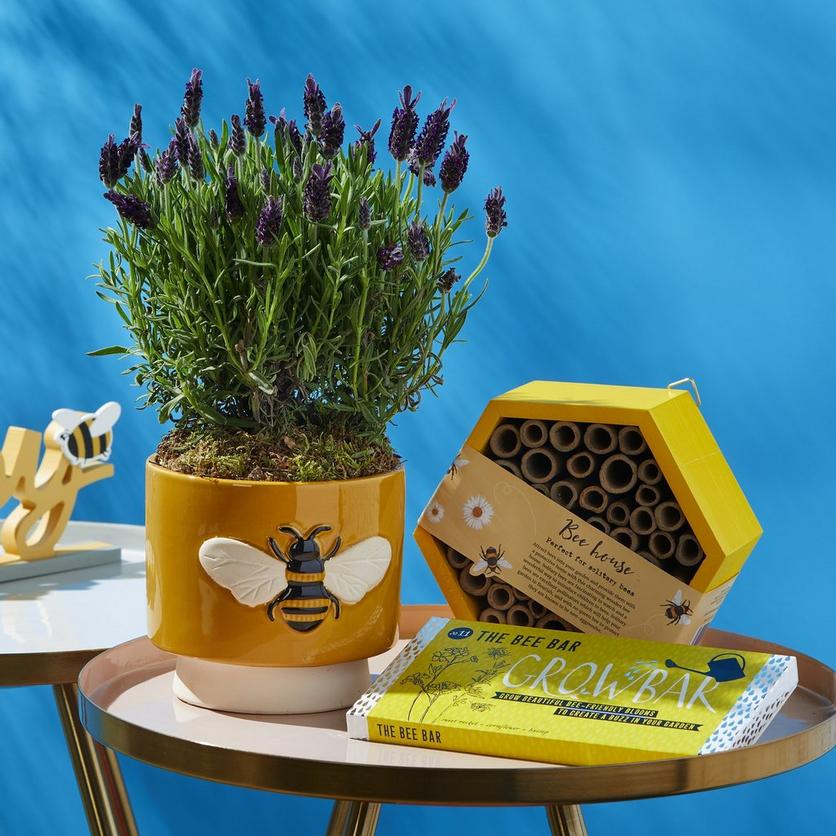 BEE FRIENDLY BUNDLE
Add a wild touch to your garden with our Bee Friendly Bundle. Featuring some of the best bee friendly blooms, including a lavender plant and a grow bar, it's an easy way to build a sanctuary for bees – from the comfort of their own home.
WILDFLOWER PLANTS FOR BUTTERFLES
An oasis of wildflowers is the perfect haven for butterflies. They're attracted to the bright colours, sweet scents, and delicious nectar. Eye-catching, bright and vivid hues are the best wildflower plants for butterflies.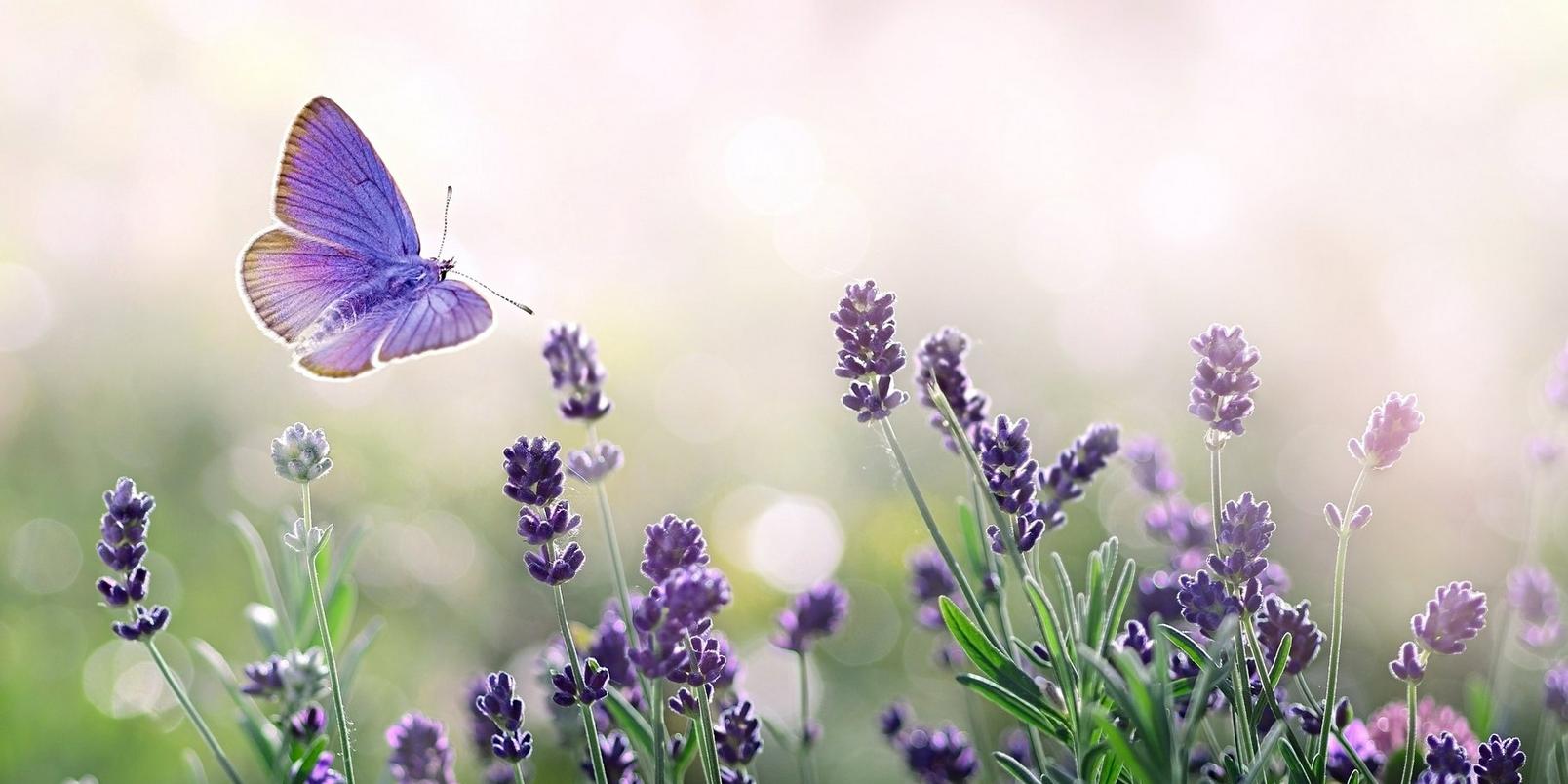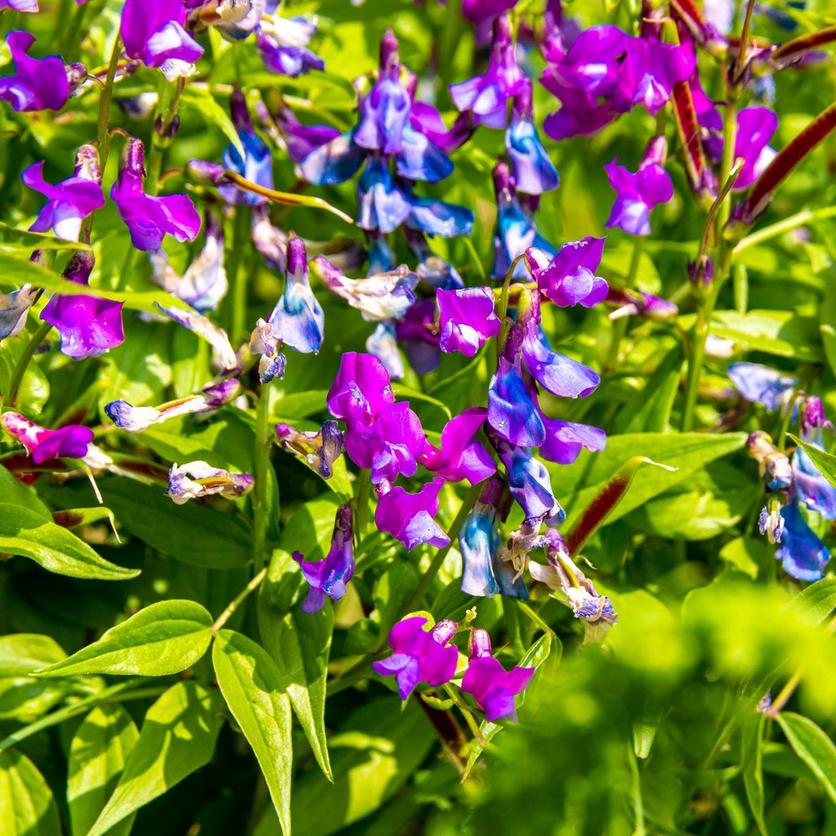 4. Meadow vetchling
Hitting fourth place, meadow vetchling is a yellow wildflower that's part of the pea family. It's found in grassland, roadside verges and meadows and the rambling species is great at attracting pollinating insects – particularly bees and butterflies.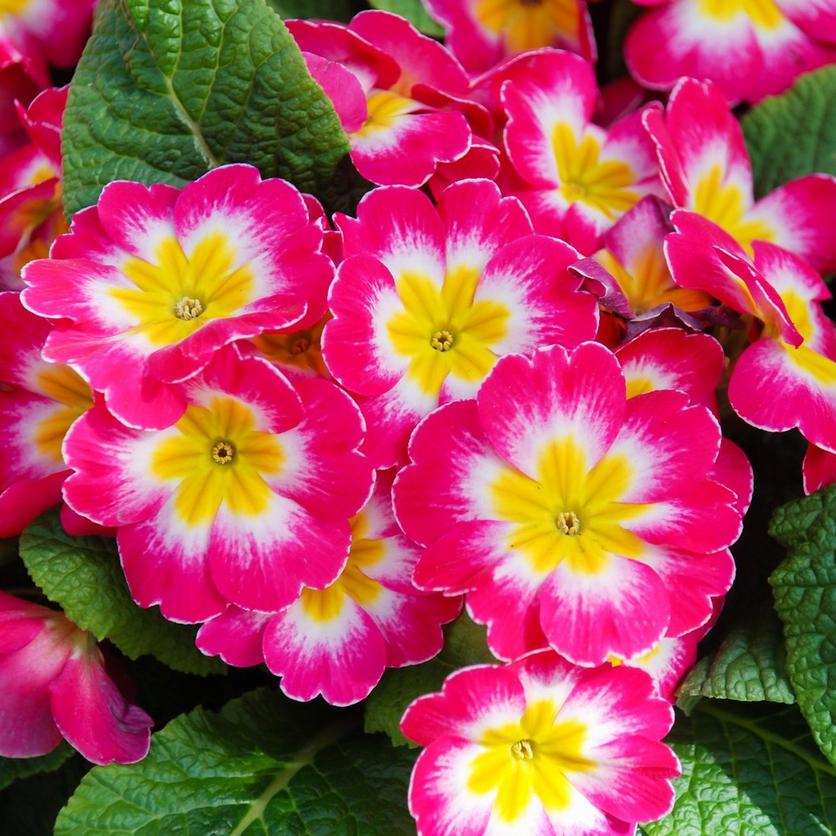 5. Primrose
Primroses are natural wildflowers so why not round off our top five with them? Perfect for shabby-chic cottages, butterflies adore this wildflower in every variety. Often found growing in woodland or on roadside banks, the primrose is a great nectar source for the Duke of Burgundy butterfly – one of the rarest breeds in the UK.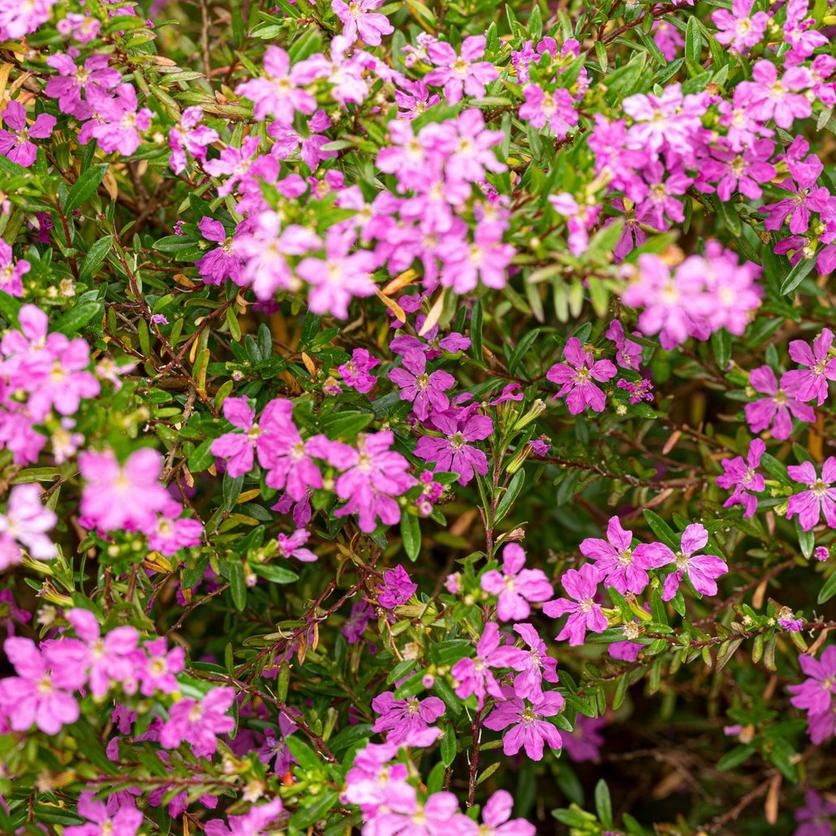 6. Wild thyme
The sweet fragrance of wild thyme fills the air in the summertime as the oval leaves and clusters of purple flowers appear in our meadows. In at number six, this beautiful rambling wildflower is a treat to your senses. Oh, and butterflies love it too (who wouldn't?).
WOODLAND WILDFLOWERS
Wildflowers are an important part of the woodland ecosystem. Not only do woodland wildflowers create a fairy-tale setting good enough for any Insta feed, but they also form habitats and provide nutrients for pollinating insects. Some woodland wildflowers have adapted to thrive in low-light conditions, but (just like us) they need a little bit of sunshine to really thrive.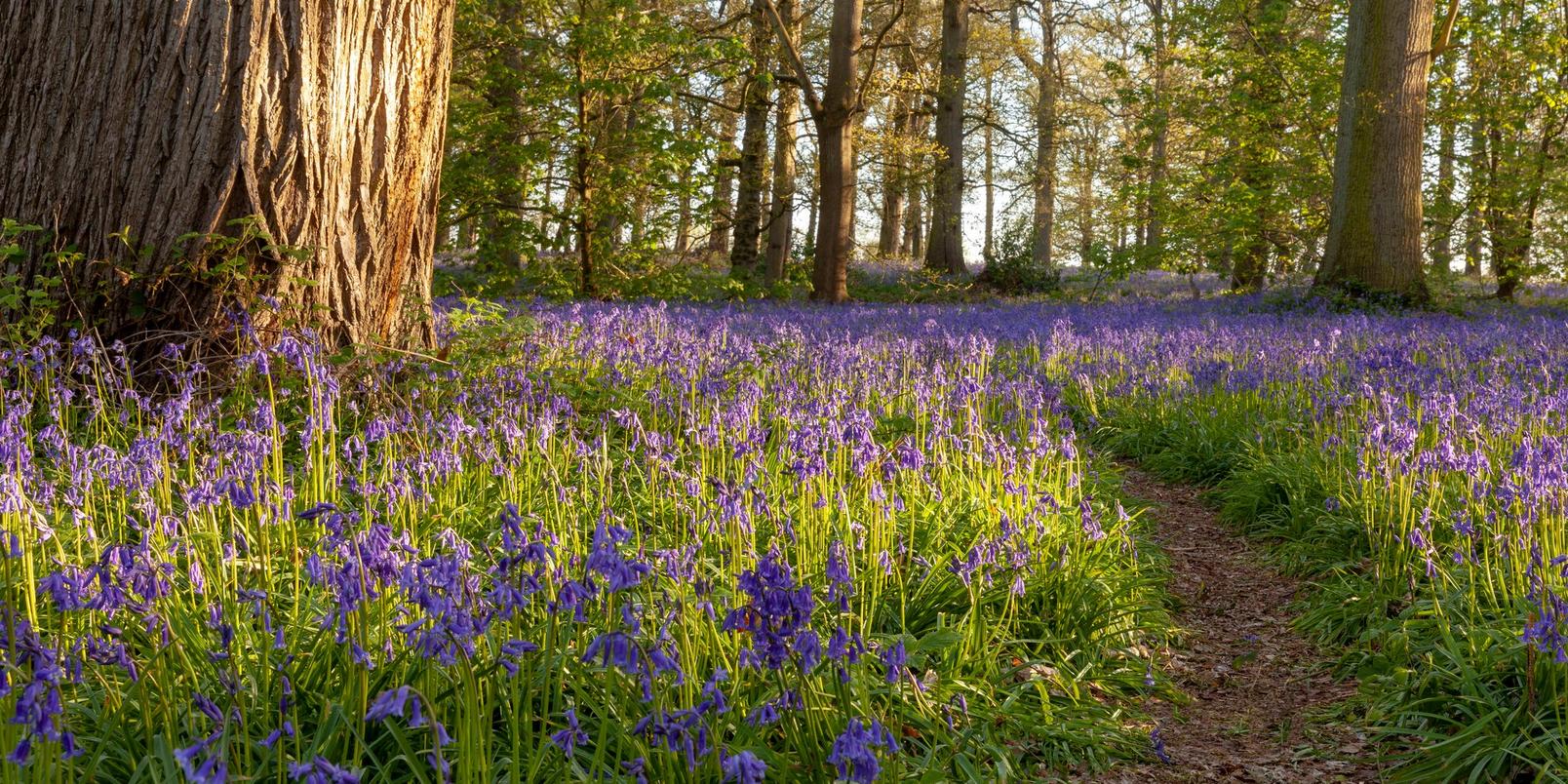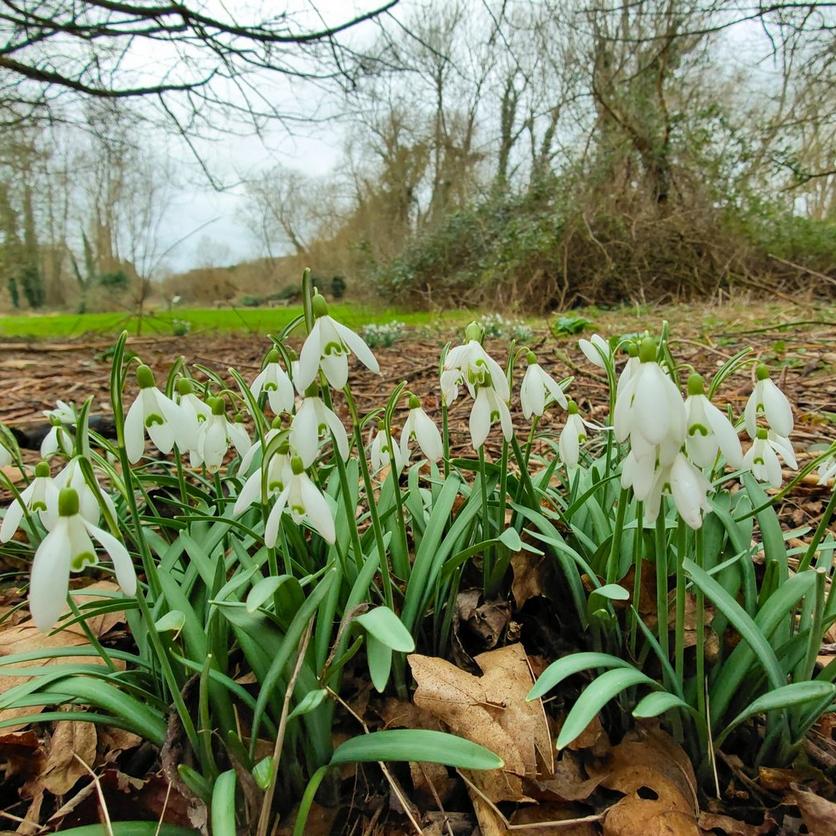 7. Snowdrops
Recognisable by their distinctive white bell-shaped flower, snowdrops are the first sign of spring and stand proudly at seventh in our list. While they can be found in parks and meadows, they can also be found in woodlands and riverbanks as they thrive in damp conditions.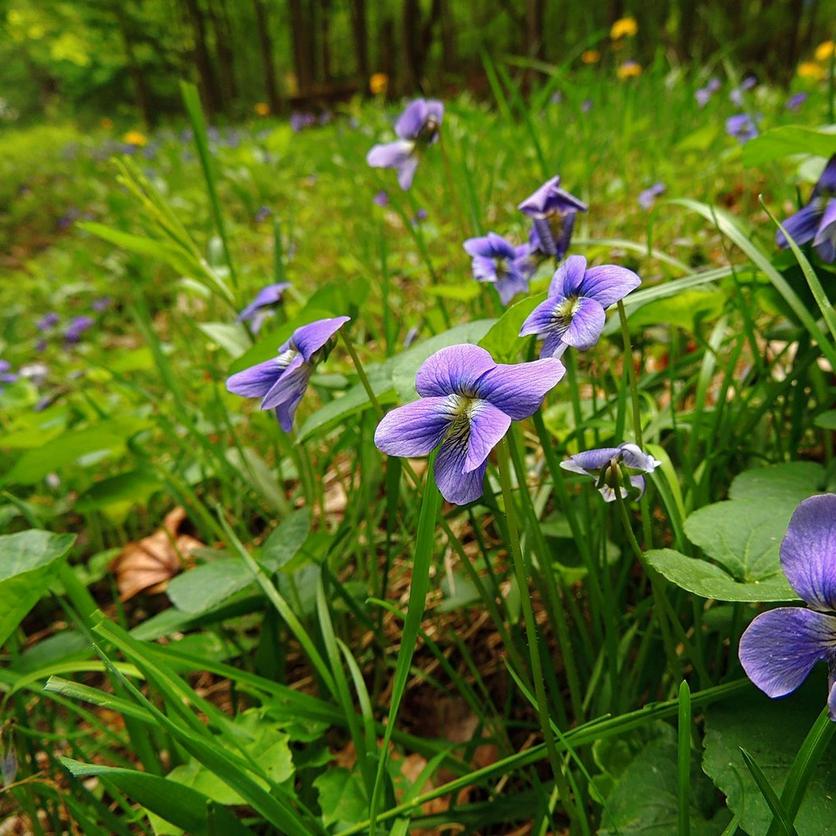 8. Sweet violets
At number eight sweet violets, as the name suggests, are purple wildflowers. We love them because, although small, they pack a whole lot of aromatic punch. You can find them in shady areas, usually underneath shrubs or in woodland spaces.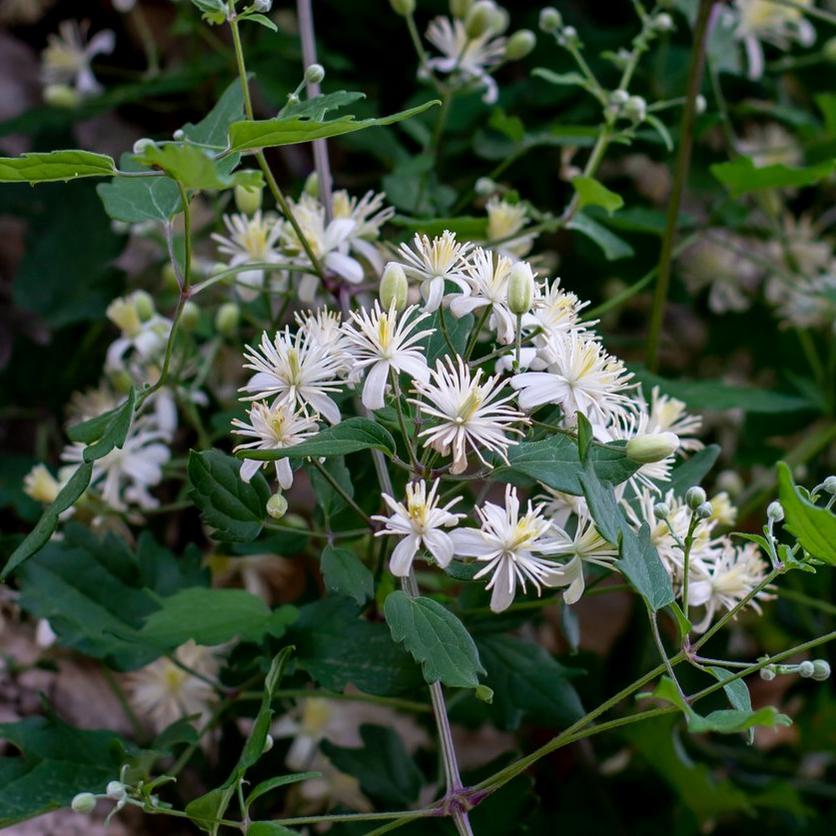 9. Traveller's Joy
Who doesn't love to travel? And Traveller's Joy is enough to make you want to get out and explore. The climbing plant has sweet-smelling white flowers and takes ninth place in our list. You'll see them unravelled over bushes, and across woodlands. The seed heads are fluffy in appearance, which has earned the plant the nickname of 'Father Christmas' – despite flowering in late summer! Who'd have thought?
THE BEST WILDFLOWERS TO PLANT IN YOUR GARDEN
Not only is a beautiful wildflower garden a treat to the eyes, but it's also relatively easy to look after. Wildflowers are resilient, so there is much less upkeep than with conventional flowers.
Wildflowers require very little soil preparation, feeding, or pest control – making them perfect for green-fingered newbies or those with tight schedules. Wildflowers prefer open and sunny areas so will make a great addition to your lawn, raised beds or window boxes.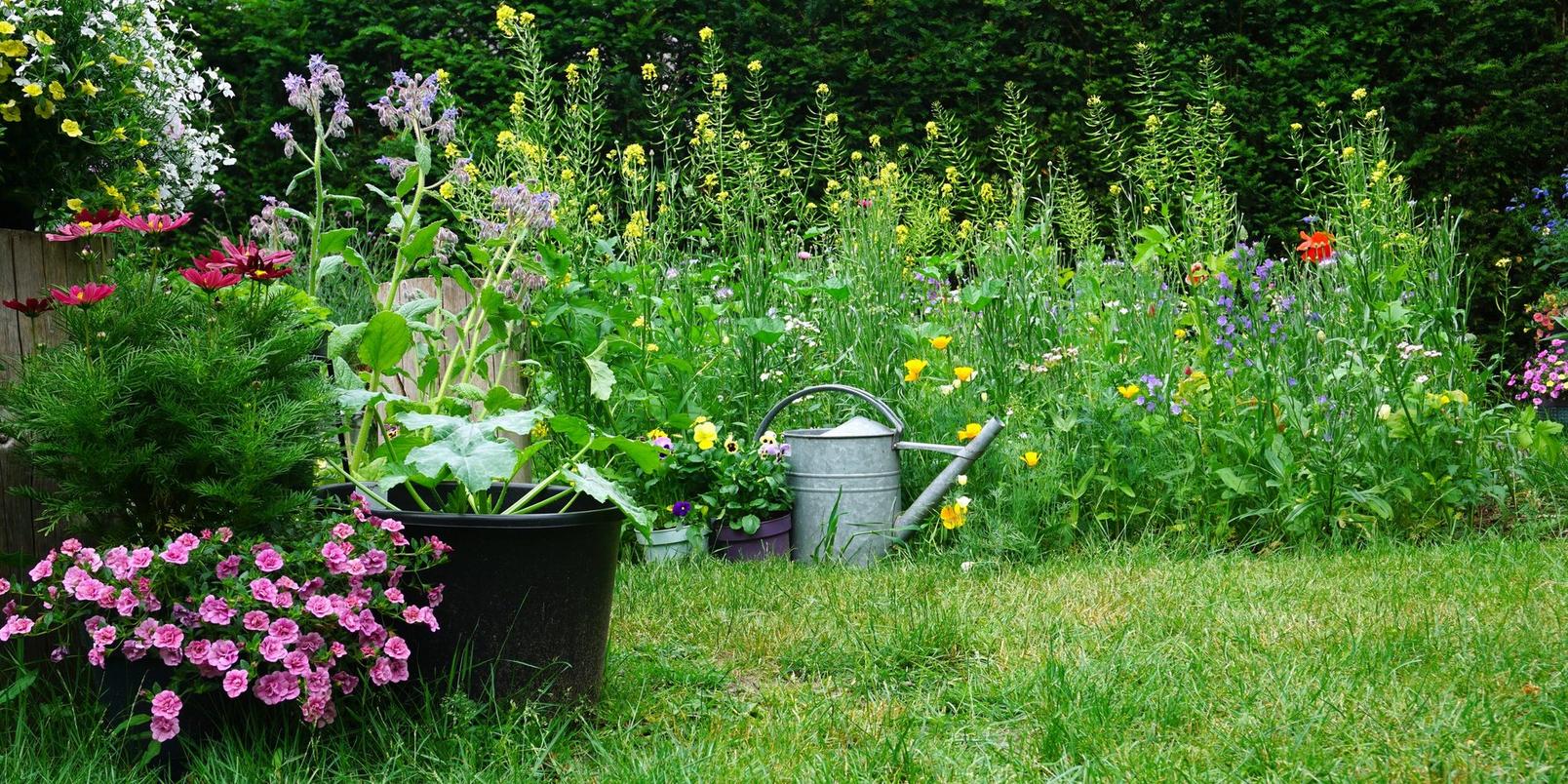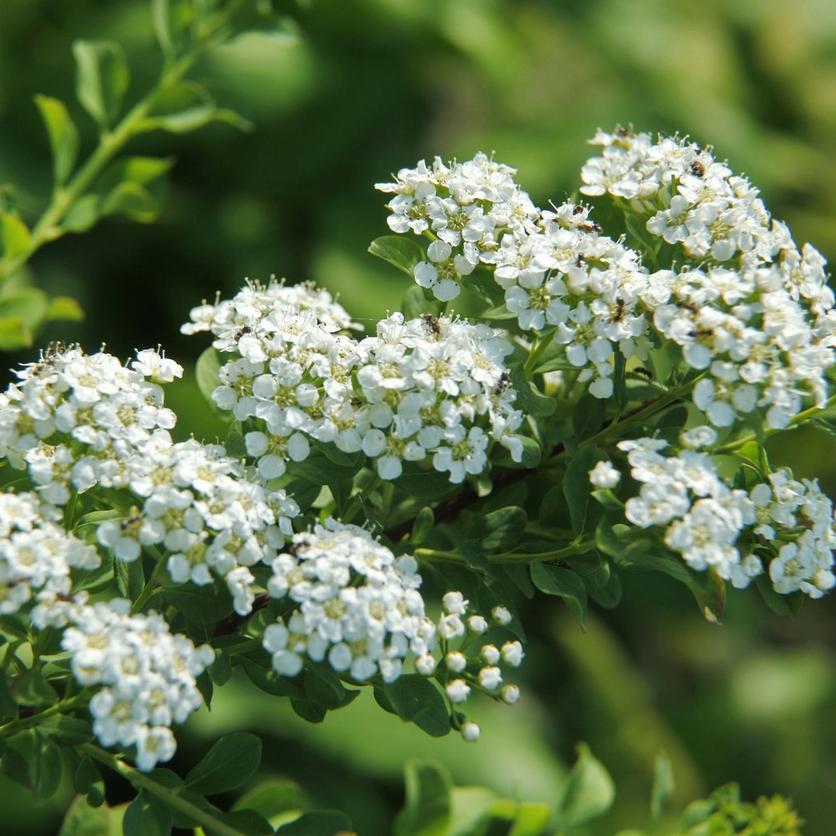 10. Meadowsweet
Rounding off the top ten is meadowsweet. The stunning cream flowers smell just as sweet as they look. The flower heads are packed so tightly together, that they can look like cream 'froth' on tall, straight stems. You'll find them living their best life in wet conditions, including damp meadows or riverbanks.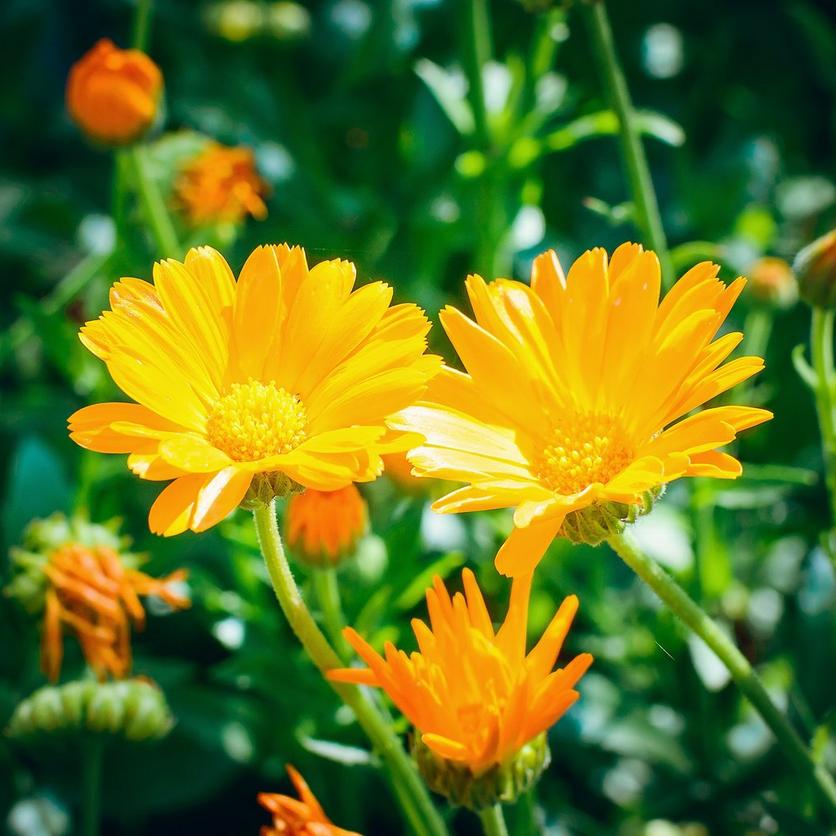 11. Corn Marigold
The yellow wildflower is easy to grow in your garden and is a magnet for pollinating insects. What better flower to take 11th place? With a similar appearance to a daisy – but with a cheery, yellow glow – it'll brighten up any garden. You can sow the seeds straight into the soil, so it's an easy plant for children to get to grips with.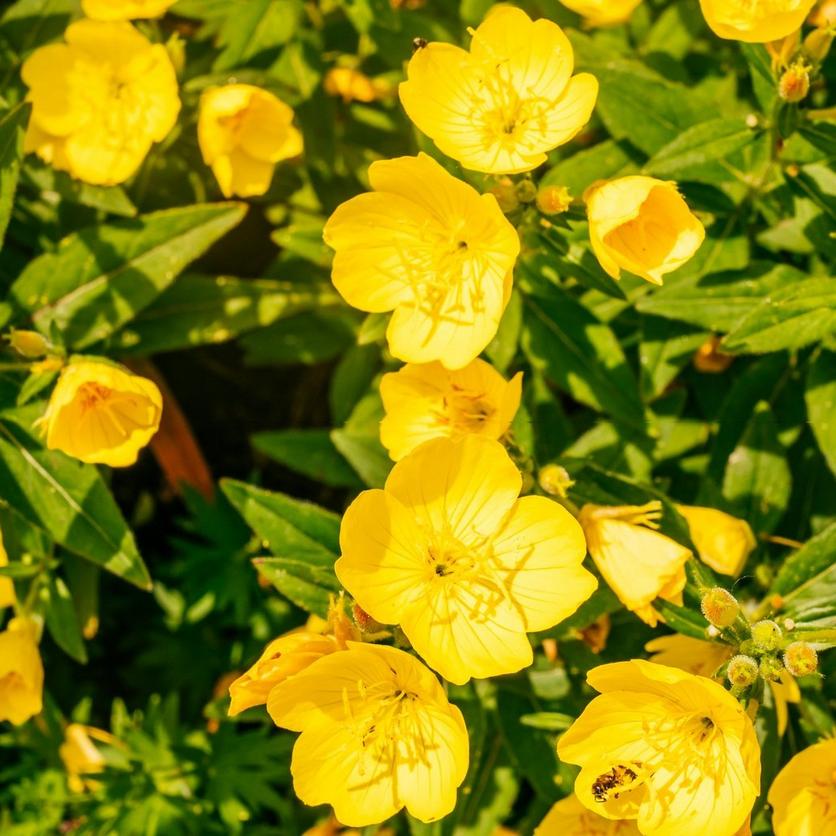 12. Evening Primrose
Last but absolutely not least is Evening Primrose. The perfect wildflower for a cottage garden (or creating the same vibe in your urban garden space), it also thrives on verges. As the name suggests, its beautiful yellow flower heads only open in the evening.