British Grown Flowers
Love your flowers local? Us too! That's why whenever we can we offer gorgeous British grown flowers, like this beautiful lot below. Grab a bunch while you can because these blooms rely on the (not so) great British weather!
British Flowers By Post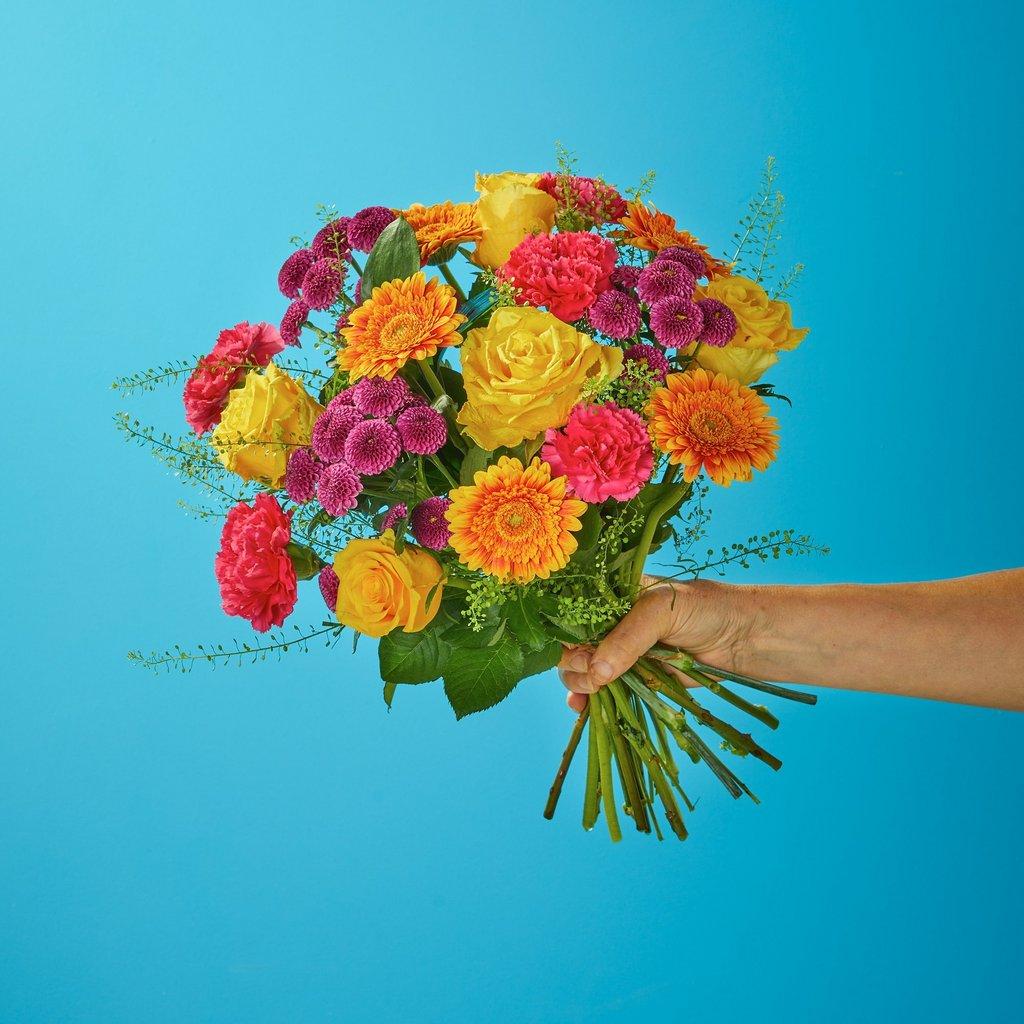 Seasonal British Flower Delivery
Celebrate our home-grown, British blooms and help create smiles from field to vase. By sending British flowers by post, not only will you be adding sunshine to their day but you'll also be supporting local growers and cutting down on your carbon footprint. Spreading joy across the UK has never been easier.
Why We Love British Grown Flowers
When you buy our British flowers, you don't just get fabulous blooms, you're also supporting local businesses and cutting down your carbon footprint. What else could you ask for? Make an impact to their day without impacting the environment with our British Grown flowers collection. Freshly picked from local growers, you'll be helping to create smiles from field to vase.
Send British Flowers By Post
British blooms = a whole bunch of good. British blooms by post? Even better. Simply order from our British Grown collection and soon a bunch of British grown beauties will turn up on the doorstep. Blooming wonderful.
Learn More About Our British Flowers
Our Favourite British Flowers