How to build
a wildflower
planter
8th June, 2022
8th June, 2022
Wildflowers? We love them. They're sweet-smelling native flowers adored by bees, birds and butterflies. But you don't need wide open spaces or a massive garden to have your own slice of wildflower wonder. Creating a wildflower planter is a simple way to create a safe haven for these all-important pollinators. Plant your seeds and watch them grow into a burst of colour with the help of our wildflower guide.
Why build a wildflower planter?
Not only do they look beautiful, but wildflowers also serve an important purpose. Pollinating animals and insects – such as bees, butterflies and even beetles – have lost 97% of their natural wildflower meadows in the UK since the 1930s. Pollinators need these environments to flourish and help pollinate our food crops.
Almost anyone can grow their own wildflower sanctuary, even if you're lacking in space. Wildflower planters allow you to create a safe haven for pollinators without letting wildflowers take over. These colourful flower beds can come in all shapes and sizes, uplifting the appearance of your porch, patio or decking while helping to support the livelihood of important little critters.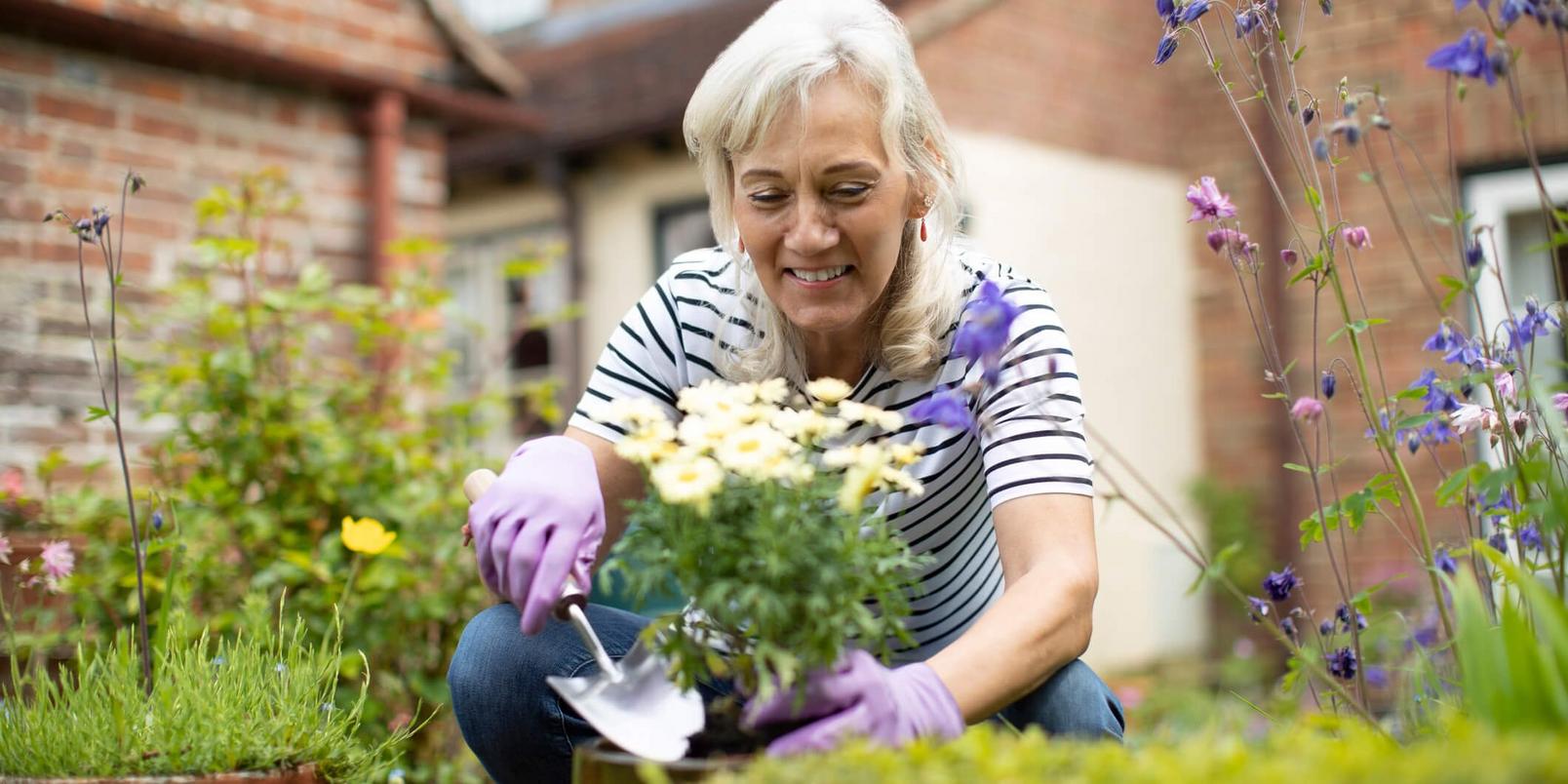 How to build your own wildflower planter
It's relatively easy to introduce a wildflower planter and utilise unused corners of your garden space. To do this, you have a few options to consider:
Build your own wildflower planter to the size and scale you want using wood.
Purchase a planter or flower bed to plant wildflower meadow seeds into.
Buy a planter that already comes with growing wildflowers, such as a lovely lavender tin.
When building your own wildflower planter, make sure to pick a suitable container with enough drainage holes at the bottom. Plastic pots and wooden window boxes can make good wildflower pots, especially if you're able to make more drainage holes if need be.
To make the perfect wildflower planter yourself, you will also need:
Peat-free compost
Garden soil
Small rocks and stones to help with drainage
Wildflower meadow seeds
Top tip: Before you get started, research which wildflowers will thrive in your chosen area based on typical conditions and how much sun it will get. If you're looking to build a planter in a more urban area, wildflowers such as common poppy and corn marigold work best. Woodland wildflowers like foxglove and wood sage also add some colour and fragrance to shaded areas.
Next, follow these simple steps to build your wildflower planter: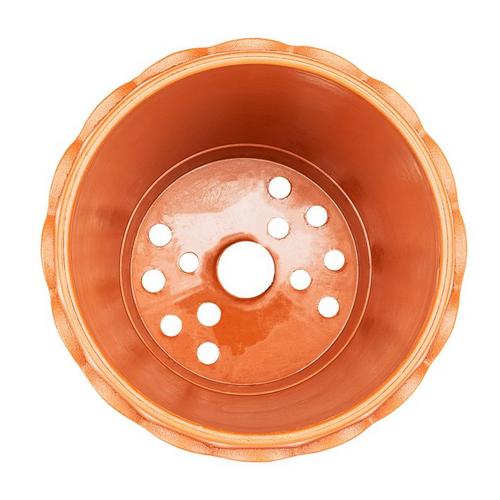 1) After ensuring your pot has good drainage, scatter a layer of rocks and stones at the bottom of your container.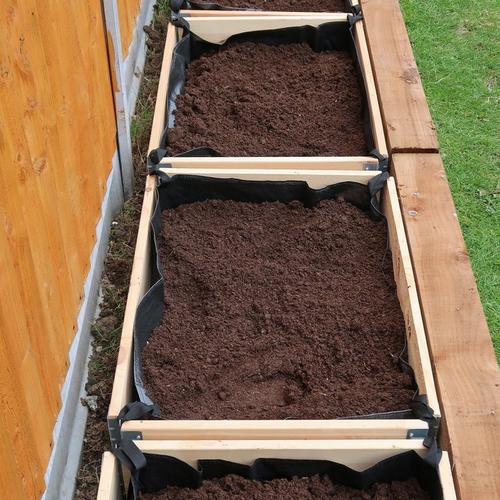 2) Mix together equal parts compost and garden soil, giving the wildflowers extra nutrients, and fill the container just below the top.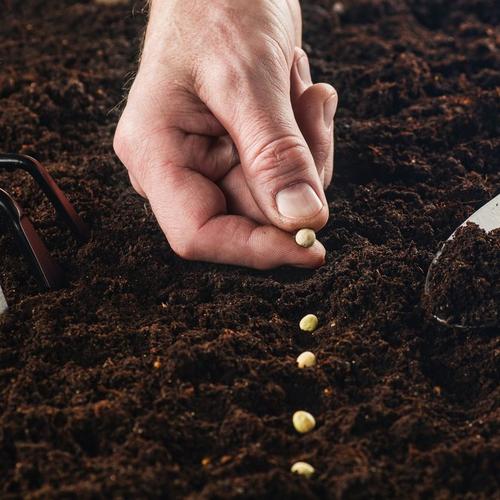 3) Spread your wildflower meadow seeds evenly across the soil, then cover with another centimetre of soil mix.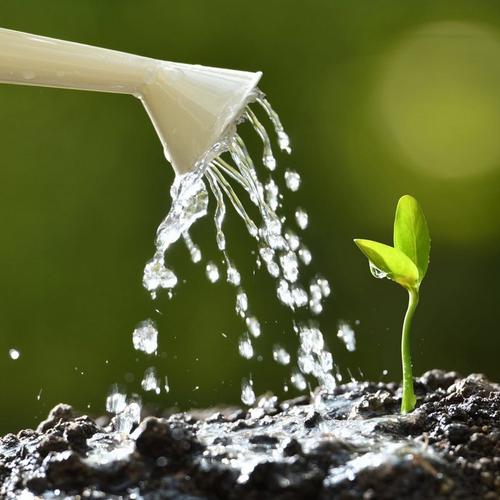 4) Gently water your planter well without disturbing the seeds.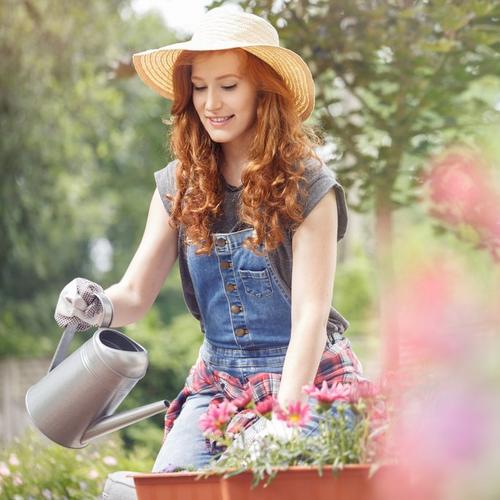 5) Leave your planter to grow in a sunny spot and water when it begins to look dry.
As your wildflowers blossom through their life cycle, you can regularly trim any dead flower heads throughout the season. This helps to promote continual blooms.
What are the best wildflowers to plant?
The best wildflowers to plant are bee-friendly flowers that are pollen-rich, offering bees and butterflies something to get stuck into and pollinate. Some wildflowers require different conditions to others, though most are easy to keep happy when placed in the sunshine. Explore some of the best wildflowers to grow together and create a popular feeding ground for lucky pollinators below.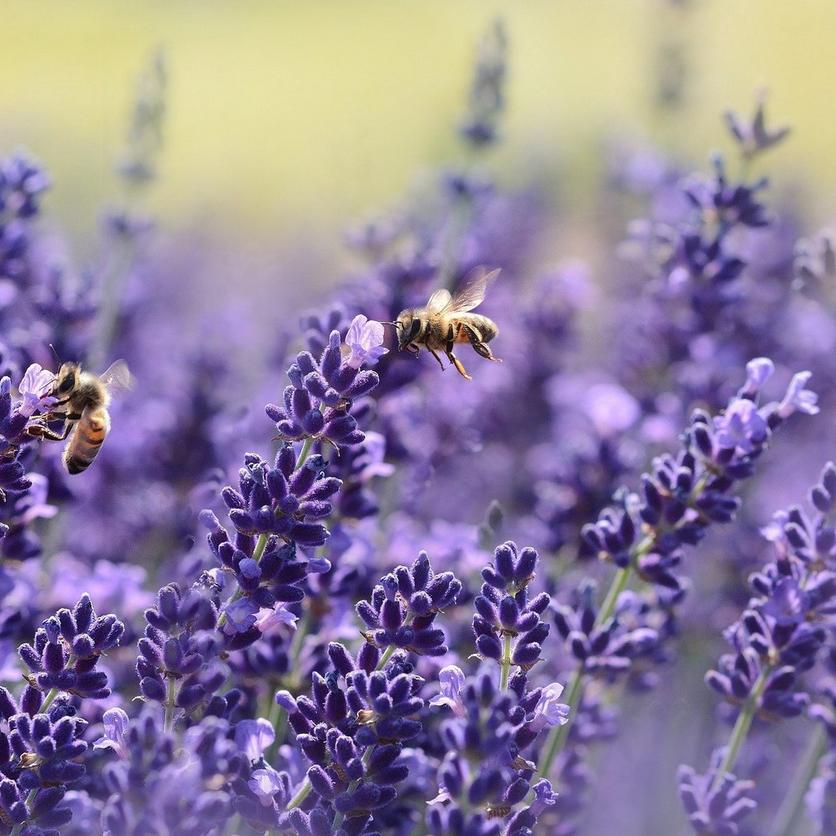 Lavender
These fragrant flowers make a great planter by themselves, for both you and the bees to enjoy. Lavender thrives in very sunny spots and is guaranteed to attract fuzzy friends with its bright colours and aromatic scent. It's also a favourite mood-boosting flower for your wellbeing too – just pick some from the pot to dry and add the dried petals in a muslin bag to add a sweet scent to any room. You can also grind it down to release the lavender oils for a moment of calm.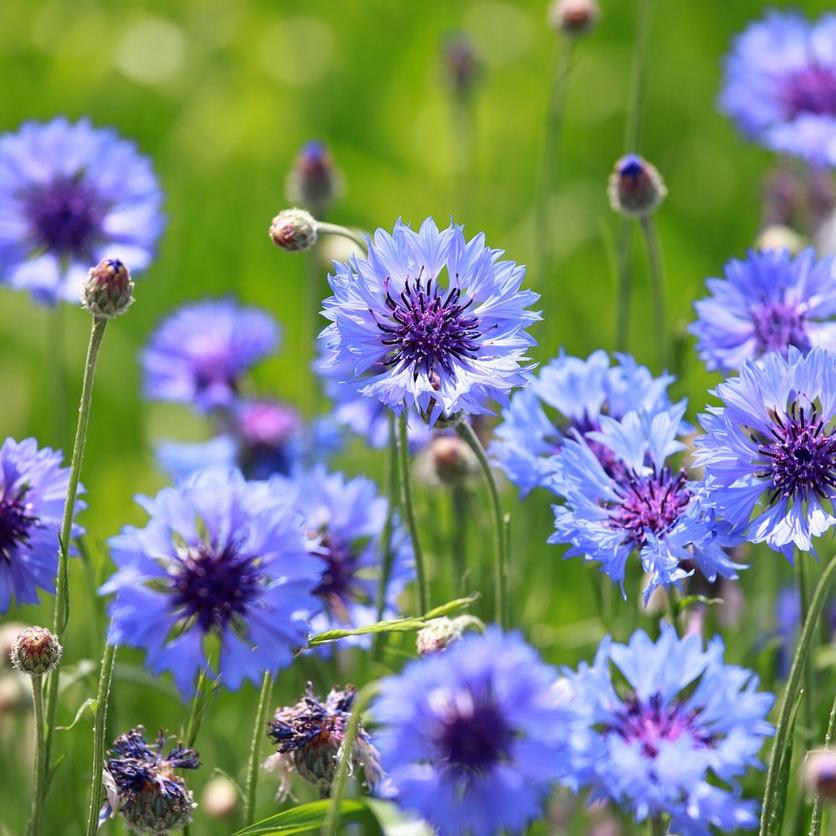 Cornflower
Cornflowers are very popular wildflowers that often come in wildflower meadow seed mixes with poppies and daisies. They love to soak up bright sunshine with their bold blue colours, providing pollen and nectar for honeybees.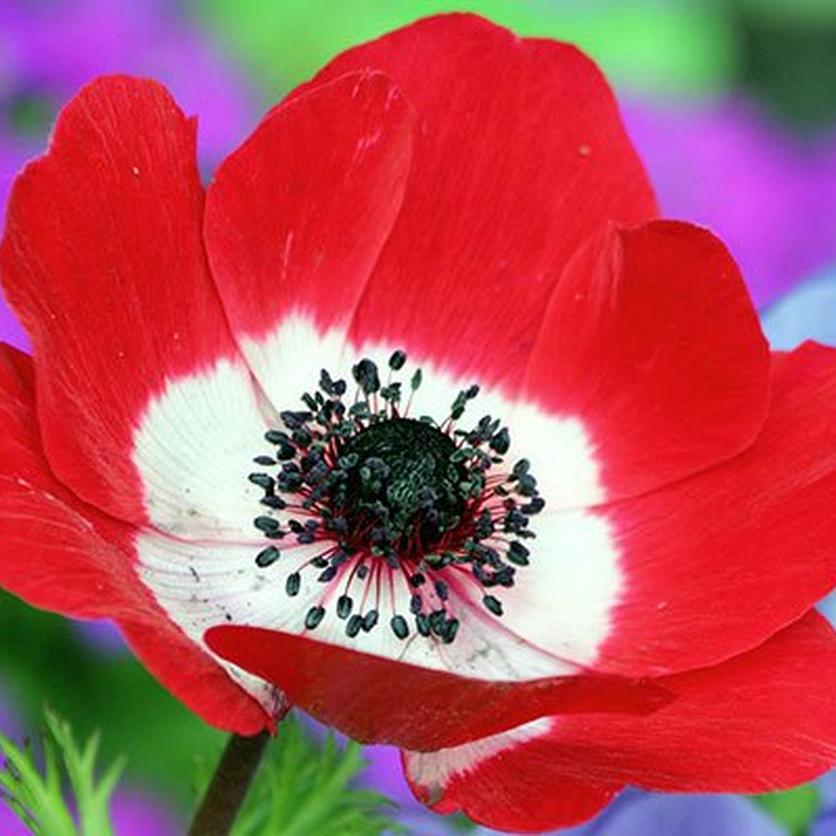 Poppy
The common poppy has beautiful red petals and long, textured stems, making them a big hit among pollinators like bees. They're incredibly hardy flowers that bloom annually in the summer when sat in the sunshine.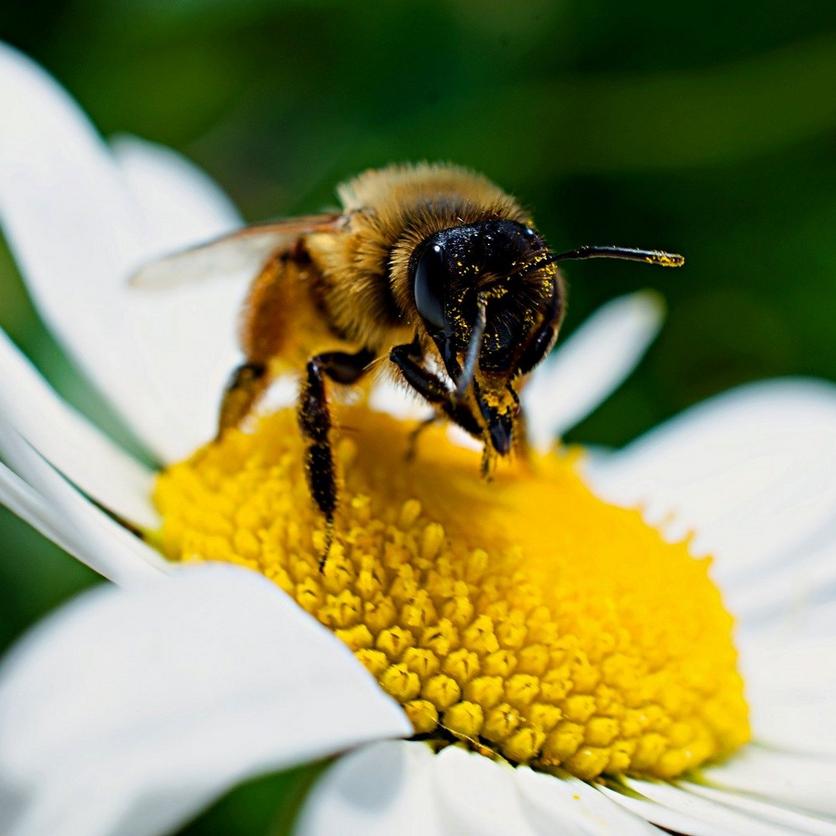 Oxeye daisy
Dainty and colourful, oxeye daisies are popular garden wildflowers that bloom their large flower heads throughout the summer months, giving pollinators plenty of time to dig into that tasty nectar.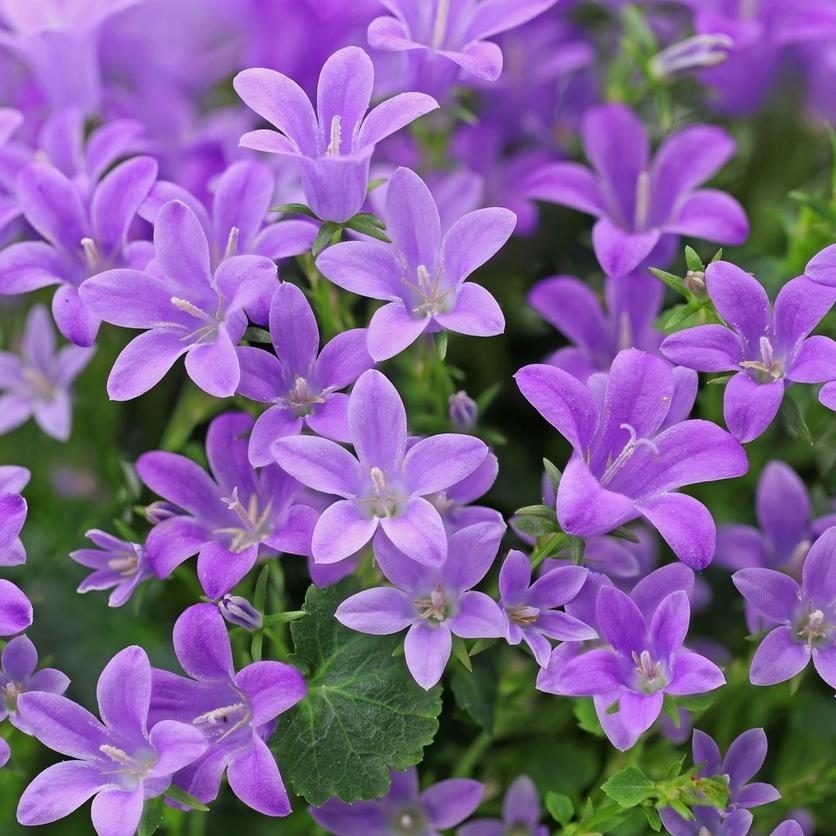 Bellflower
Bellflowers are easy seeds to grow in your wildflower planter as they thrive in full sun as well as partial shade. These impressive bell-shaped flowers come in stunning blue and purple hues.
When to sow wildflower seeds
The best time to sow wildflower seeds is in early spring between March and April. But avoid planting in those April showers, as your seeds might not thrive if the soil is too wet.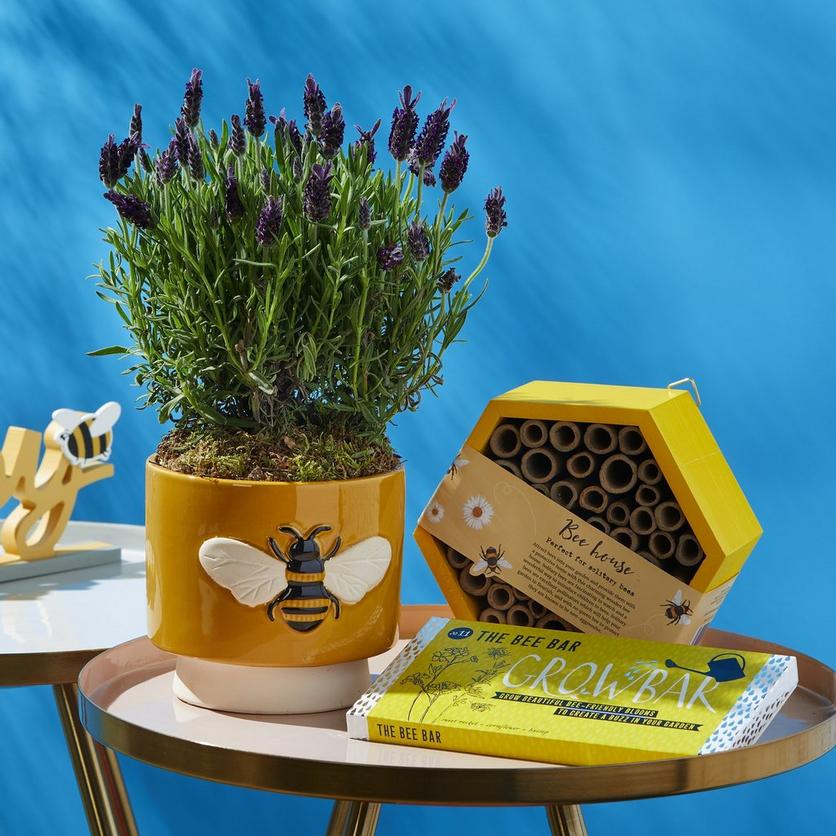 BEE FRIENDLY BUNDLE
If you're looking for a starter kit for the V.I.Bees in your garden, look no further! Including a lavender plant (which pollinators love) in a lovely ceramic pot as well as a grow bar which will grow into more bee friendly blooms. It also comes with a pre-made bee house for our buzzy friends to rest in!
Wildflowers in a vase
If you don't have much outdoor space, you can still enjoy wildflowers indoors. Wildflowers can make stunning bouquets, especially when combined with large flowers such as roses and sunflowers. You can arrange wildflowers like lavender into your bunches for an extra hit of delicious fragrance, leaving your living space looking and smelling sweet.
Large wildflower bouquets catch the eye and bring a touch of nature to living and dining spaces. Use them to decorate your coffee table or centre them on a console table. Planning an outdoor wedding? Wildflower bouquets are a popular choice for summer ceremonies. Add them to your big day bouquet or place some wild florals in a quirky vase for your table centrepieces.
If you like picking your own small bunches of wildflowers, you can opt for slim vases instead. The smaller the vase, the cosier nooks and crannies you can find to bring life to your space – such as bookshelves or side tables. The beauty of dainty wildflowers is that you can place them anywhere in your home to decorate your rooms. Bedside tables and sunny bathroom window ledges are a great place for a small vase of fresh lavender or long stem daisies.
When spring and summer rolls around, get inspired by what you can do with wildflowers in your home. Create the perfect pollinator oasis with your very own wildflower planter or enjoy a selection of native wildflowers delivered straight to your door.