Christmas

Birthday

Offers

Delivery

Occasion

Flowers

Plants & Gifts

Business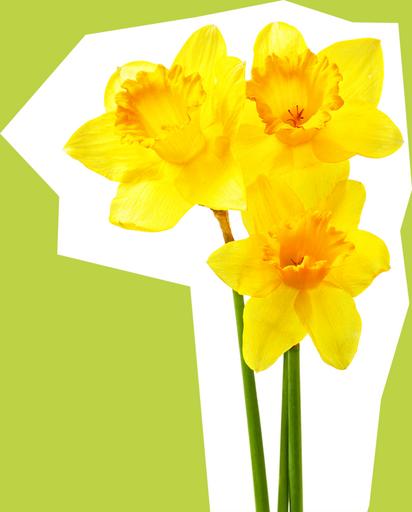 Spring Home
Décor Ideas
11th March, 2019
11th March, 2019
Is that the sound of the boiler clicking off for the last time? Must mean spring is here! Thank goodness for that.
Does this mean you're now planning a spring clean that would put Mrs Hinch to shame? Then jazz up your home at the same time with a little spring-themed decor.
You don't have to get the rollers and tins of paint out – well, you can if you want – just incorporate some of these spring home decor ideas into your space once that big clean is done. It's time to get the duster out and the Pinterest board up!
FEATURE FLORALS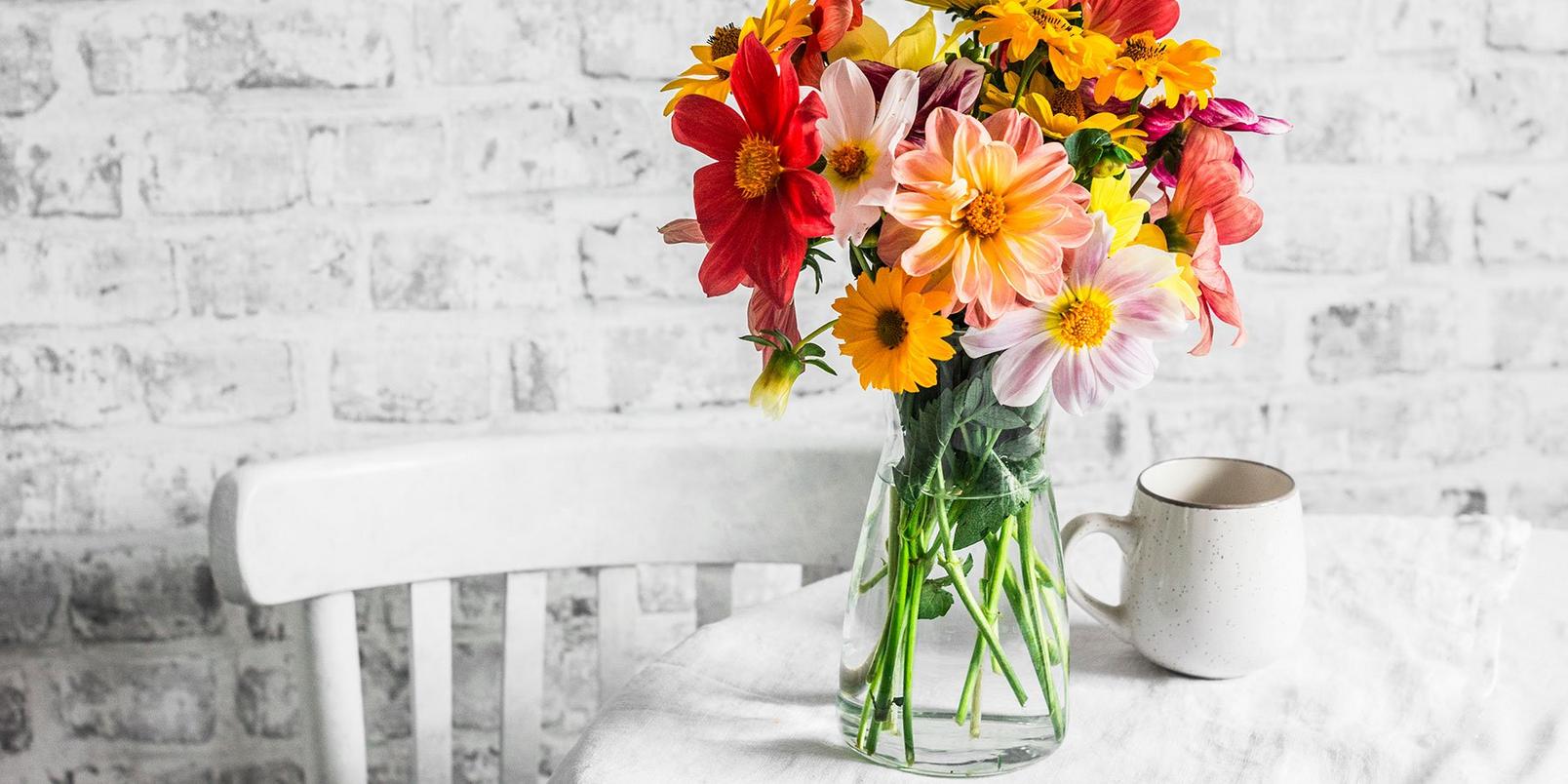 Nothing says spring quite like a bouquet of vibrant blooms, freshly arranged and ready to breathe a little life into your home again. Sure, the house plants have been carrying the weight over the winter but now it's time for flowers to shine.
A posy of daffodils in pride of place on the coffee table or a multicoloured bunch of tulips in the windowsill to cheer up passers-by are just the ticket for feature florals that add a little springtime joy to your home
PRETTY IN PASTEL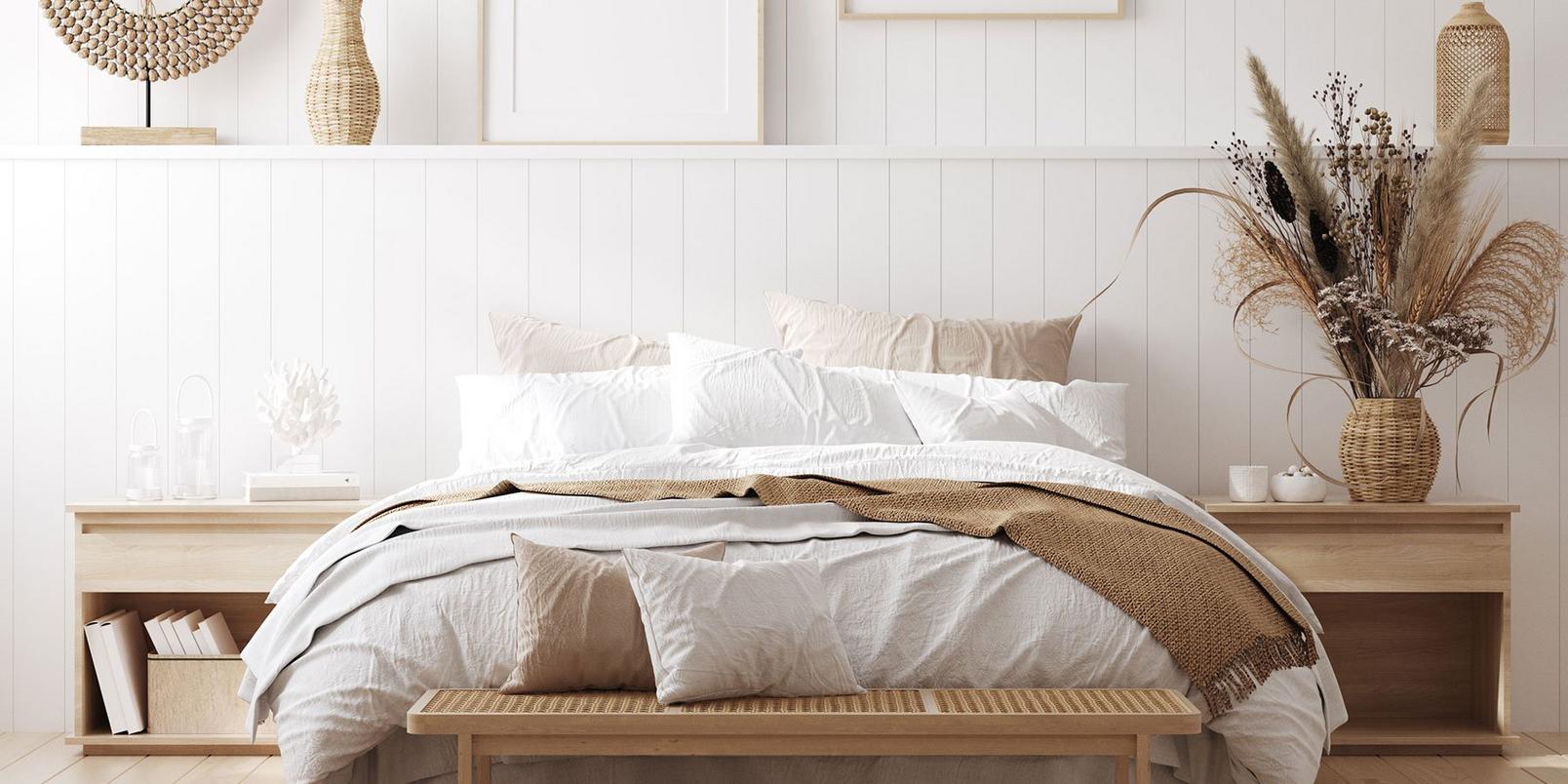 Add pastel colours easily to your home with just a few accessories. A blush pink blanket draped on the end of the bed, a plump yellow cushion on the living room armchair and maybe those prints above the sofa swapped out for some leafy inspired designs will add that seasonal touch.
REORGANISE YOUR SHELVES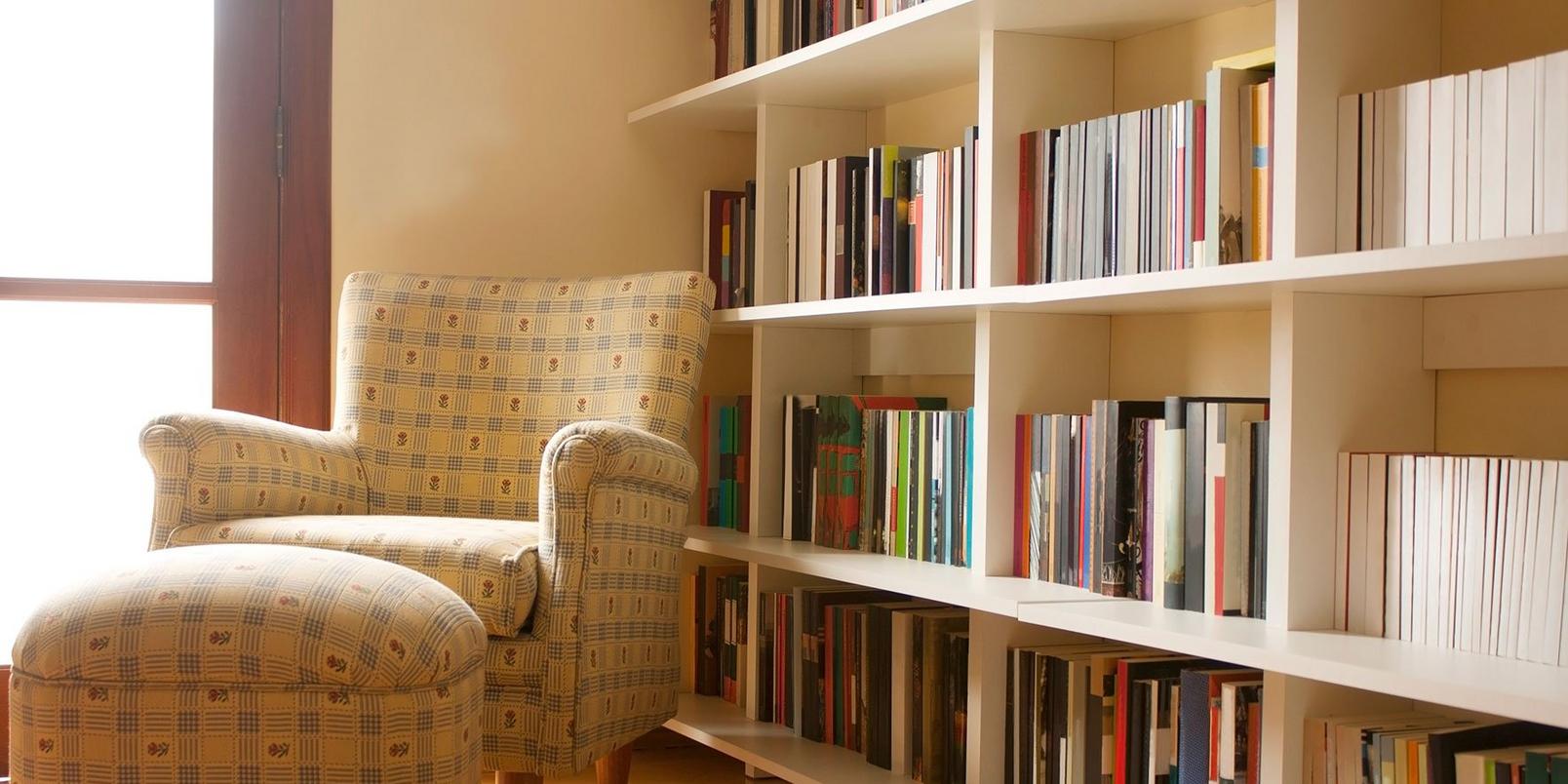 Spring decor and spring cleaning go hand in hand. If you're tackling your overstuffed bookshelves then this is the perfect time to have a declutter while having a little fun with how they appear.
We love the trend of creating rainbow-themed bookcases, arranging book spines by colour for a stunningly organised but somehow brighter than before display.
Go from red to yellow to pink to green (you know how the song goes) with your books and you'll have guests asking where you came up with the idea. We'll let you take the credit, it's fine.
EGG-CELLENT WREATHS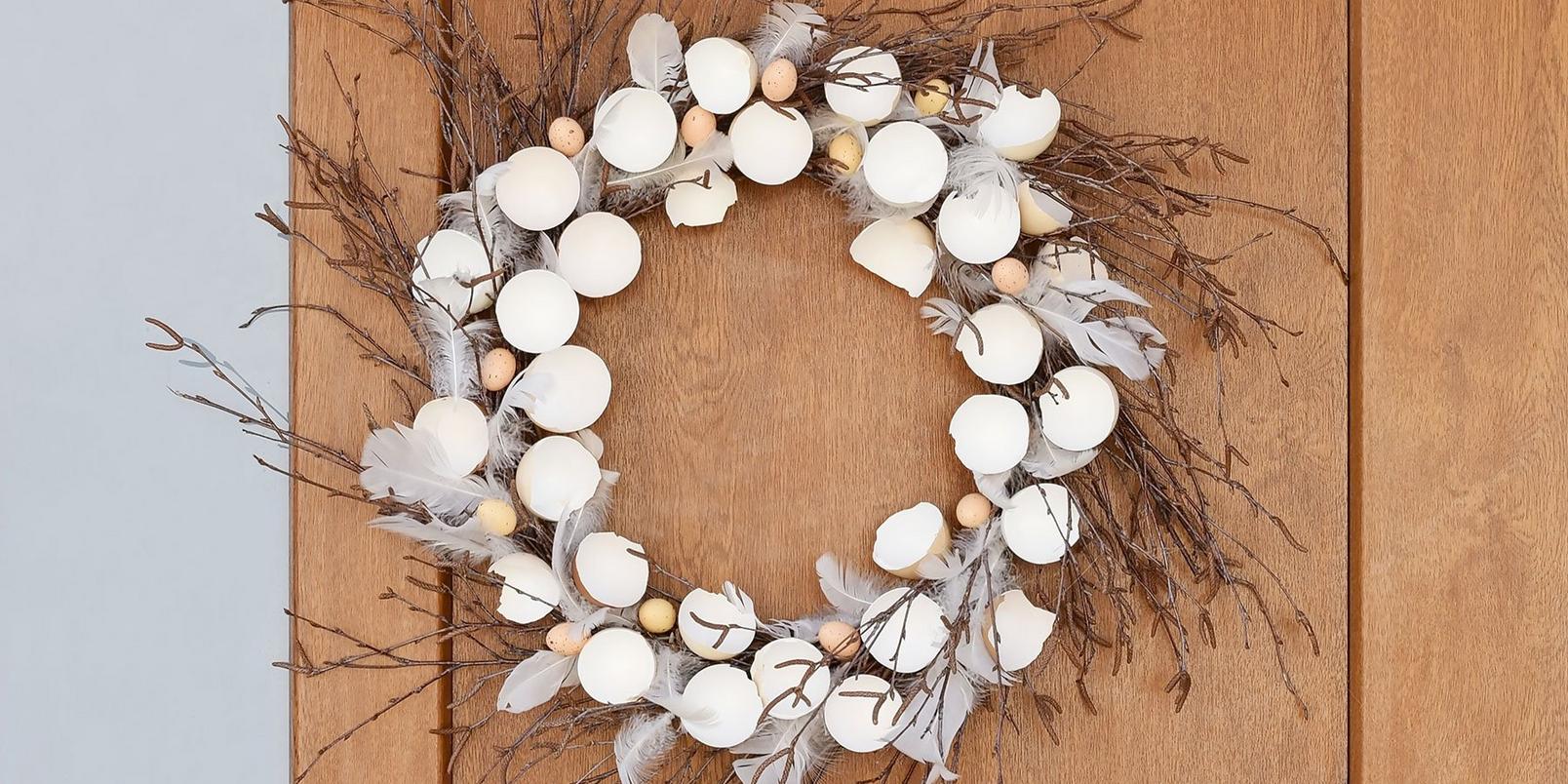 Wreaths aren't just for Christmas. Celebrate the arrival of spring and all the joy that comes with it with a stunning wreath that you can display on your front door. We love the idea of creating a wreath that looks almost like a bird's nest. Here's how to make your own:
You will need
Wooden wreath hoop – you can pick one of these up from a craft shop.
Small sticks – pick up some small sticks on one of your walks.
Small painted eggs – buy some small, polystyrene eggs (your craft shop will likely have these) that you can paint in tan shades with lots of cute brown speckles.
Feathers – choose feathers in brown and black hues to feature in your wreath.
Hot glue gun – or clear craft glue.
Twine – for hanging your wreath.
How to make your spring wreath
Step 1 - Start by weaving your sticks into the wreath hoop. Don't worry too much about this looking messy – bird nests are never the neatest things!
Step 2 - Glue your feathers in amongst the sticks and on the hoop.
Step 3 - Add your small painted eggs amongst the feathers. We like grouping them in threes to create almost mini nests around the wreath.
Step 4 - Tie your twine around the top of the wreath hoop then hang it on your front door. Super speedy but super effective too.
REVAMP THE RUG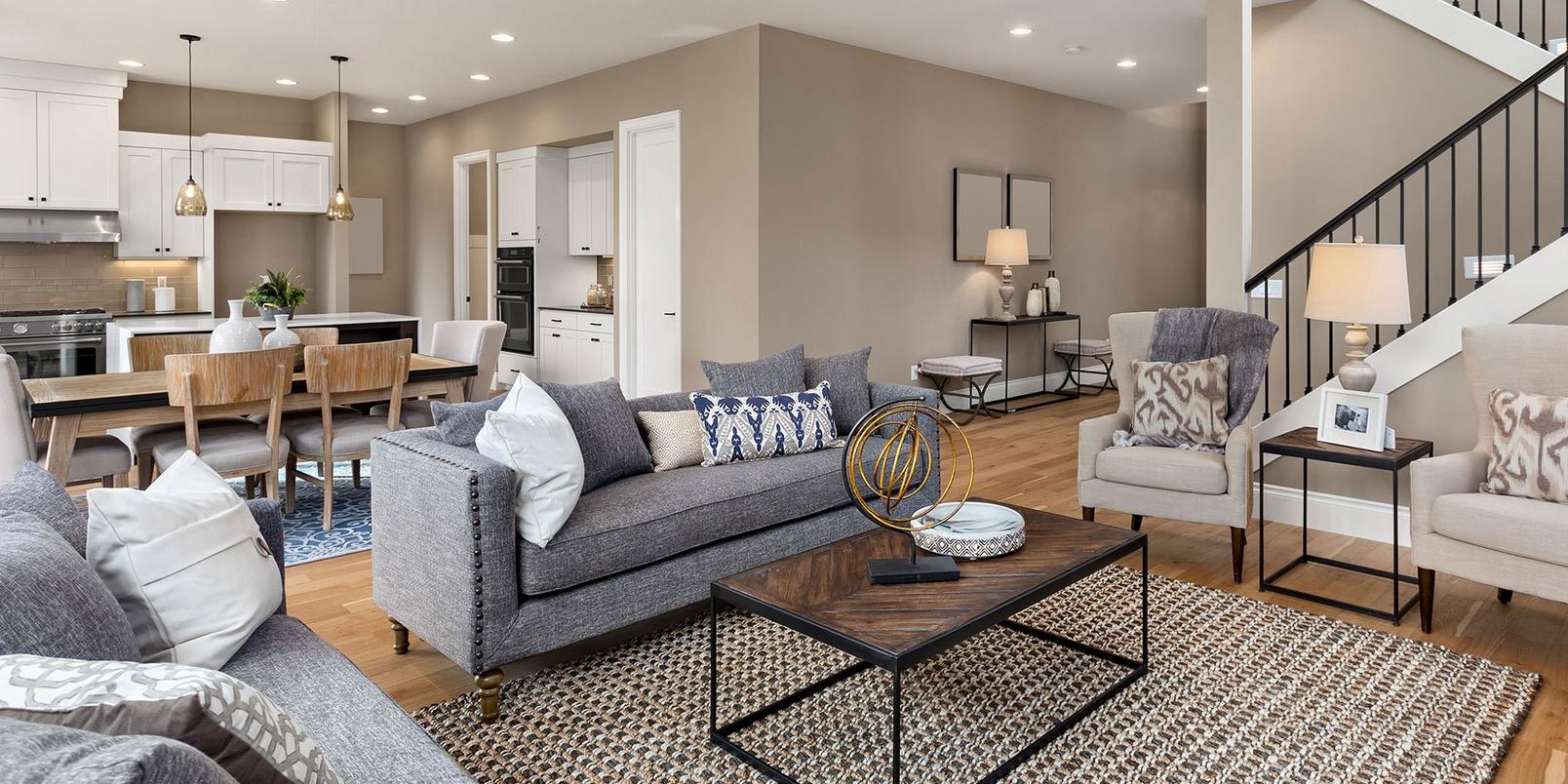 We love the idea of having key features in your living space that can be swapped out each season. In this case, we're thinking about the rug.
Don't stick to the same one all year round. This spring, swap it out for a bright rug in a vibrant shade of yellow or dusky pink that can be complemented by scatter cushions on the sofa in similar shades. Very fancy.
Why stop there? You can do the same at Christmas(red and white stripes) and even Halloween (go bold with orange!)
MIRROR, MIRROR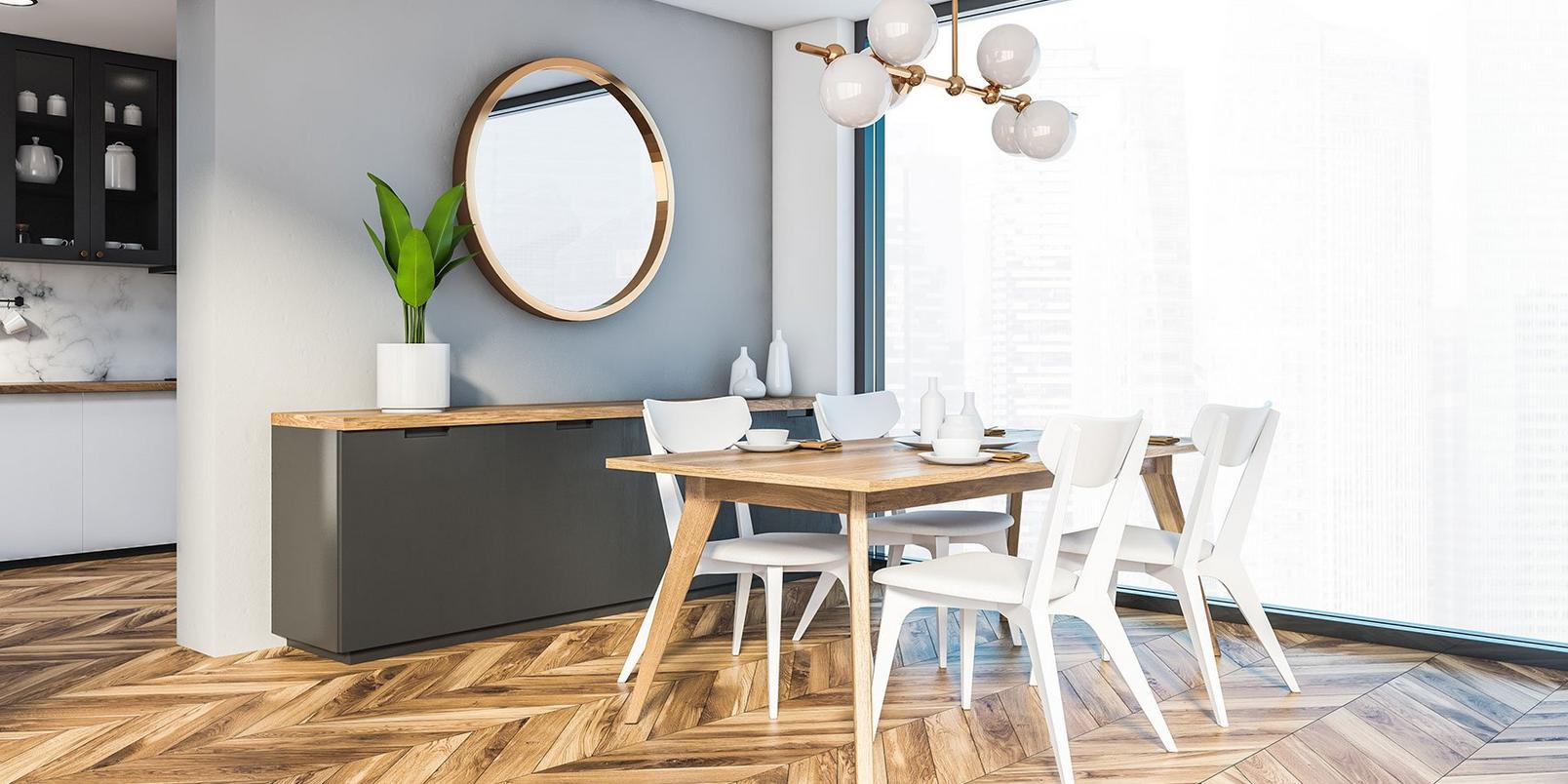 Want to instantly make your rooms feel bigger and brighter while enjoying all that wonderful spring daylight? Then simply throw up a few more mirrors.
Mirrors bounce the light around the room, making your space appear instantly larger and brighter. Magic! We love oversized ornate framed mirrors propped up against the wall or mirrors in different shapes and sizes hung up in a gallery wall style.
Think mirrors are pricey? Think again.
You can pick up these beauties at car boots and from second selling sites to save a little cash then give them a makeover at home. Spray paint the edges in sweet sorbet shades of pink and yellow or have fun with some rustic twine and wrap this around your frames
FOR THE EASTER BUNNY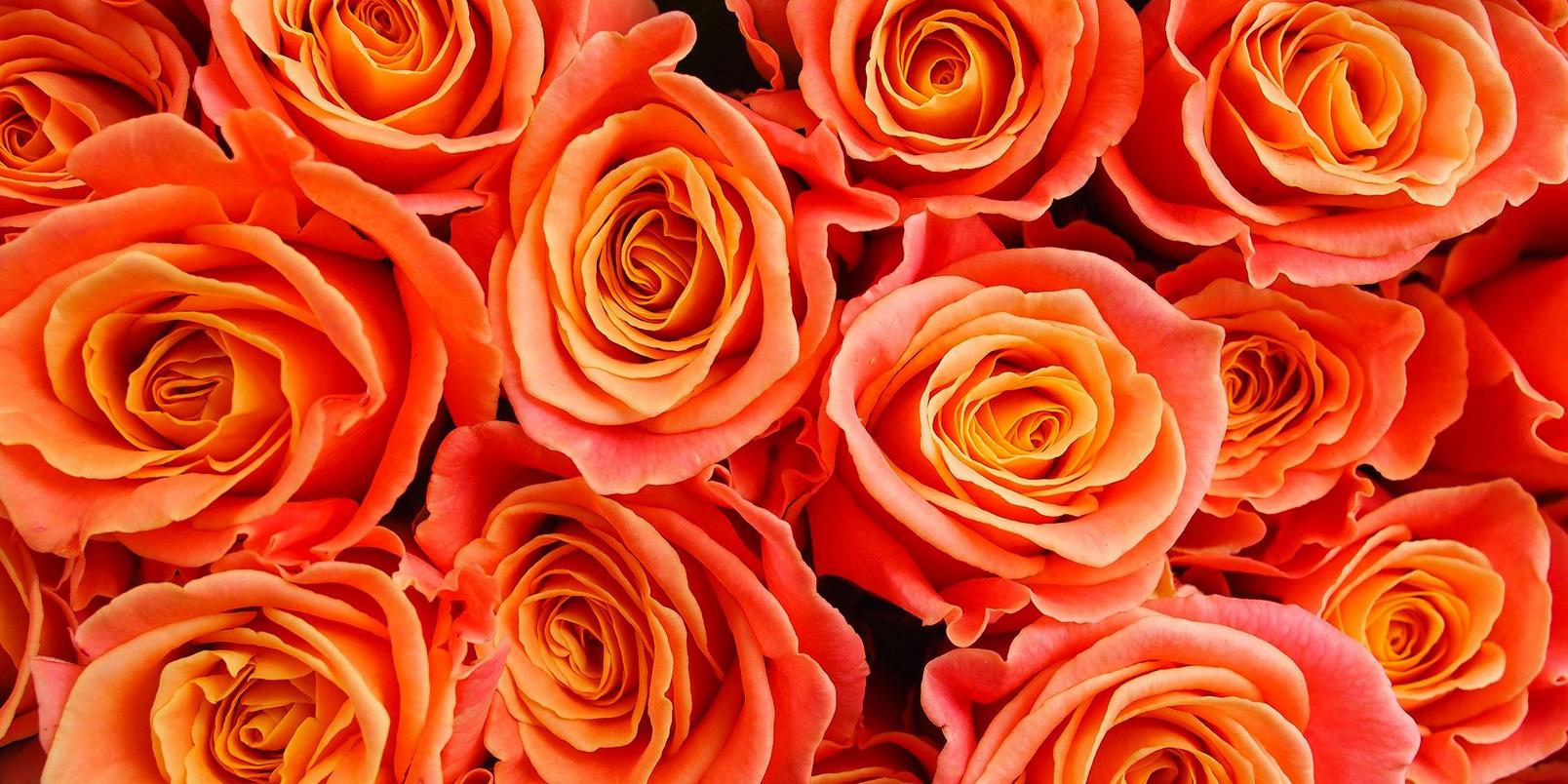 Orange roses can be assembled to create a fun carrot shape, ready to hang on your front door to greet that Easter bunny when he stops by. We were inspired by this tutorial created by Love the Tompkins, but here are some steps to follow.
You will need:
Orange roses – you can use real or artificial flowers.
Foliage – grab some pitto from your local florist or a bunch of artificial greenery.
Burlap ribbon – to hold everything together.
Green florist wire
Step 1 - Take three roses and group the heads of these together in a triangle shape, creating the point of the carrot.
Step 2 - Continue adding layers of roses, one behind the other to create the wider section of the carrot. Secure in place once you feel the carrot shape is long enough.
Step 3 - Grab pieces of greenery and add these stem first to the top of your carrot to create its leafy greens.
Step 4 - Once you're happy with how it looks, tie an oversized burlap ribbon around where the greenery and roses meet then hang on your door.
PUT ALL YOUR EGGS IN ONE VASE
Eggs aren't just for Easter. They're also symbols of new life which is what spring is all about. Fuzzy chicks and baby lambs can be seen at your local farmyard so tap into this cute theme in your spring home decor.
Grab a box of your finest eggs and carefully place these in the bottom of a vase. Add a bright yellow bunch of daffodils or sprigs of foliage and you'll have a rustic, spring-themed display ready for the dining table. Plus, you can easily grab an egg or two when you fancy something filling for breakfast. Pretty and practical.
MAKE UP YOUR MANTLE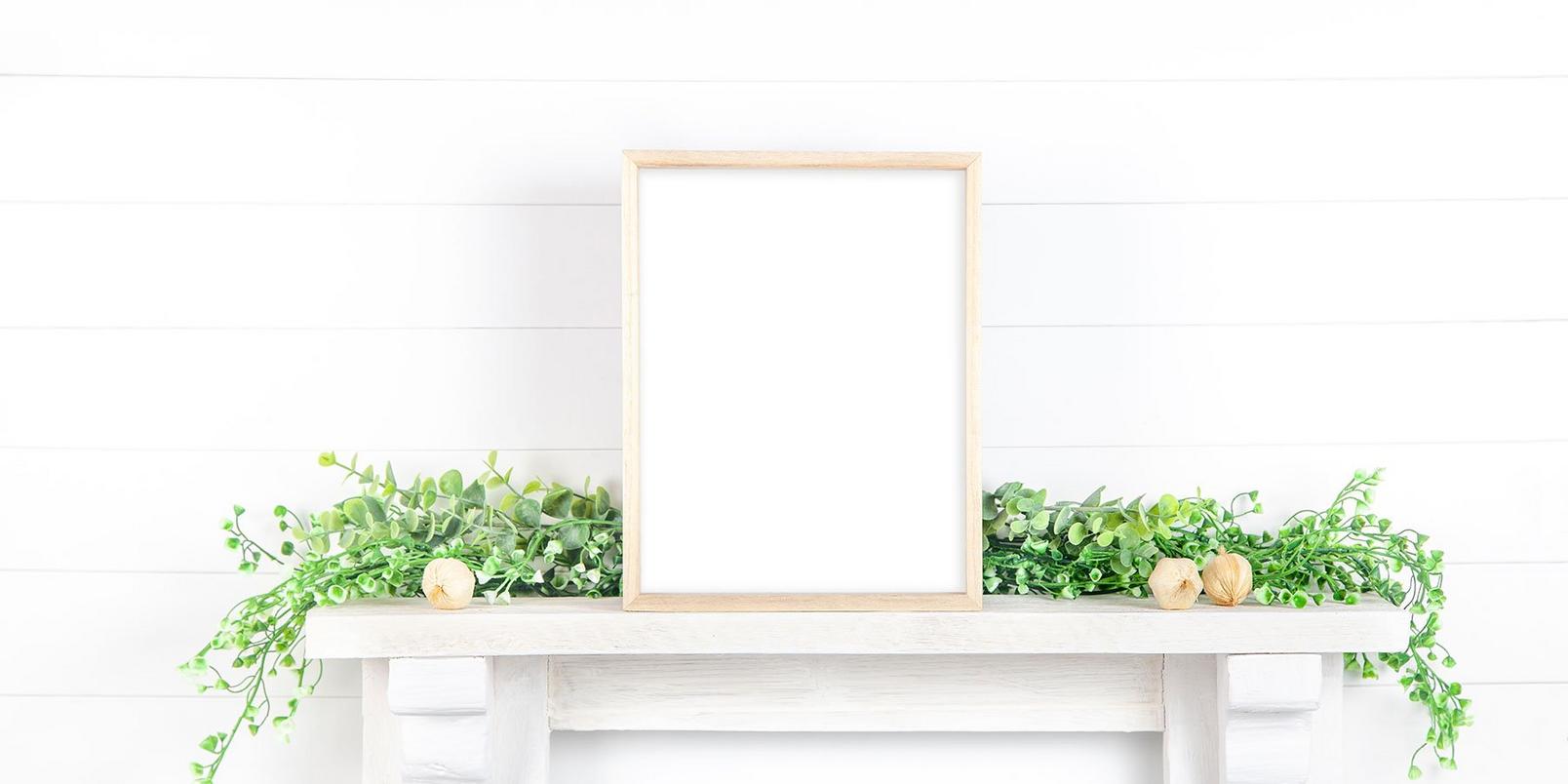 Your mantlepiece above the fireplace isn't just for festive displays. Create a spring infused garland that can be enjoyed until the Easter celebrations have died down and you've had as much chocolate as you can take (although we don't think there's a limit).
When it comes to decorating your mantle for spring, here's some inspiration:
You will need:
Eucalyptus sprigs - we recommend opting for artificial ones that you can reuse next year.
Pink roses, peonies and - again, while we love fresh florals if you opt for artificial blooms you can reuse them next spring. Plus, it means you can enjoy peonies in your display, outside their seasonal window.
Bunnies - if there's one thing we love about spring it's all the wildlife out and about. Feature the classic spring bunny in your display, whether you opt for chic stone ornaments or fuzzy artificial grass covered varieties.
How to create your own spring mantle
Take your eucalyptus sprigs and spread these across the mantlepiece. We love the idea of letting some of the branches cascade down at each end of the mantle to add a little drama.
Next, fill any gaps with your flowers. Push them in by the stems so just the head of the flower can be seen, creating an oh-so-pretty display. Pop your bunnies in amongst the foliage and you're done!
IT'S EASY BEING GREEN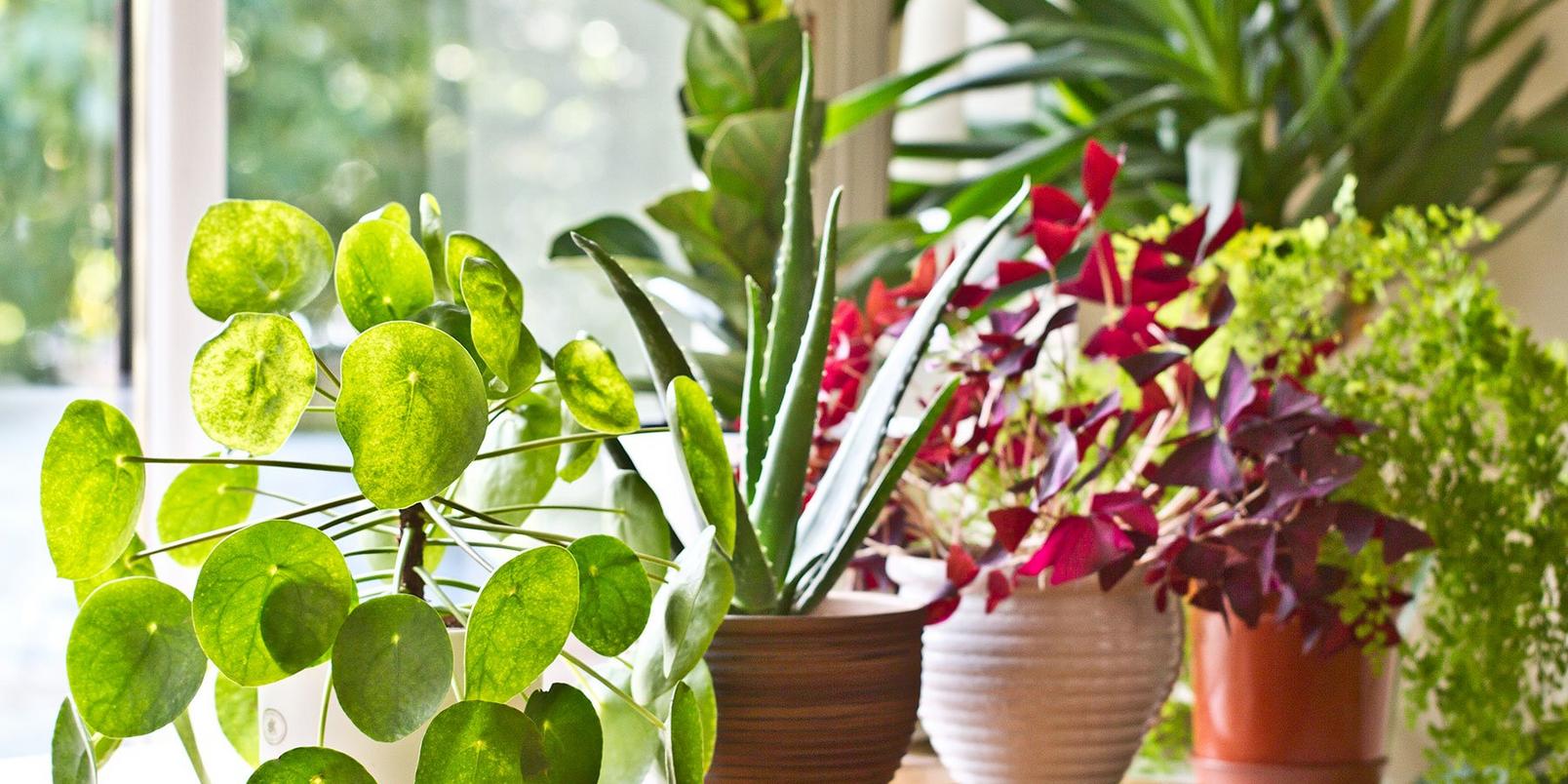 This season is all about new plants and greenery springing (pun intended) into action, so feature greenery in your dining table set up when you have guests over.
You could use green fabric to create an elegant table runner or have fun with a strip of artificial grass down the middle of the table.
Feature small potted plants on this such as cacti for an unusual finish and pair with green glassware. Then, when dinner's over you'll have a load of cute plant babies that you can either keep or give to your guests as a thank you gift for their company.
MAKE AN EASTER TREE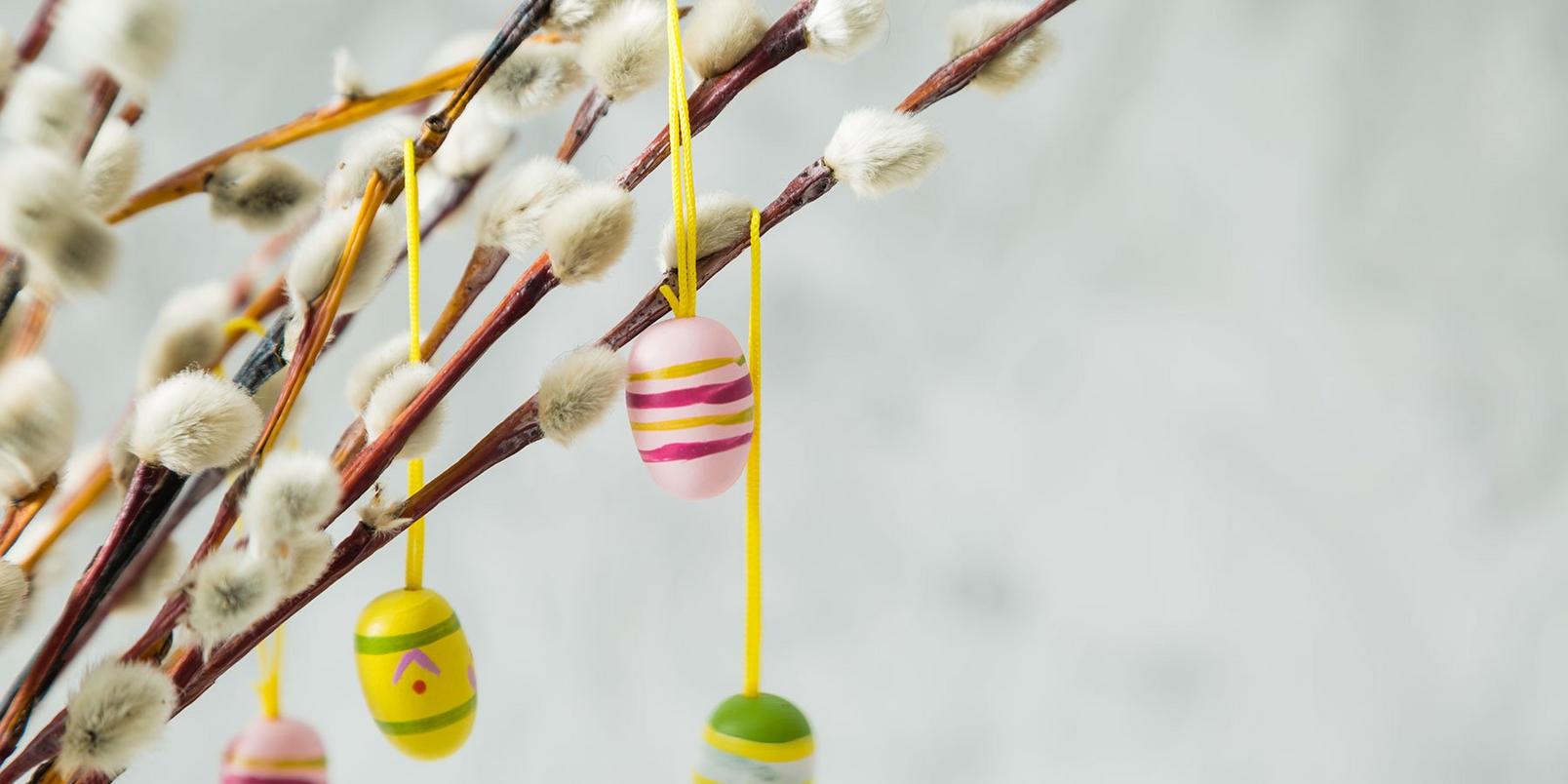 Whether you celebrate this seasonal holiday or are just in it for the chocolate, an Easter tree is the perfect spring decoration to feature in your home.
You can have fun crafting the decorations yourself and even get thrifty while out on those spring walks, collecting items outside that can be featured in your decor. Here's how to make your own Easter tree.
You will need:
Large sticks – go rummaging on a walk to find these.
Vase – a tall vase is the best choice for holding your sticks in place.
Decorated eggs – grab some polystyrene eggs and paint these in bright colours. We love traditional springtime shades such as yellow, blue and pink. Add some polka dots, love hearts and stripes for that tell-tale Easter egg look.
Ribbon – to hang your decorations.
How to pull your Easter tree together
Collect your sticks or branches and give these a light wipe to remove any grub and grime then, feature them in your chosen vase. If you want them to match your home decor you could even spray your branches a different colour beforehand. We love the idea of a crisp, white Easter tree filled with colourful decorations.
Hang your decorated eggs on the branches like you would when decorating a tree at Christmas and that's it, your Easter tree is complete! Feature it in pride of place for your annual Easter egg hunt and keep the decorations ready for next year.
ADD SOME SPRING SCENTS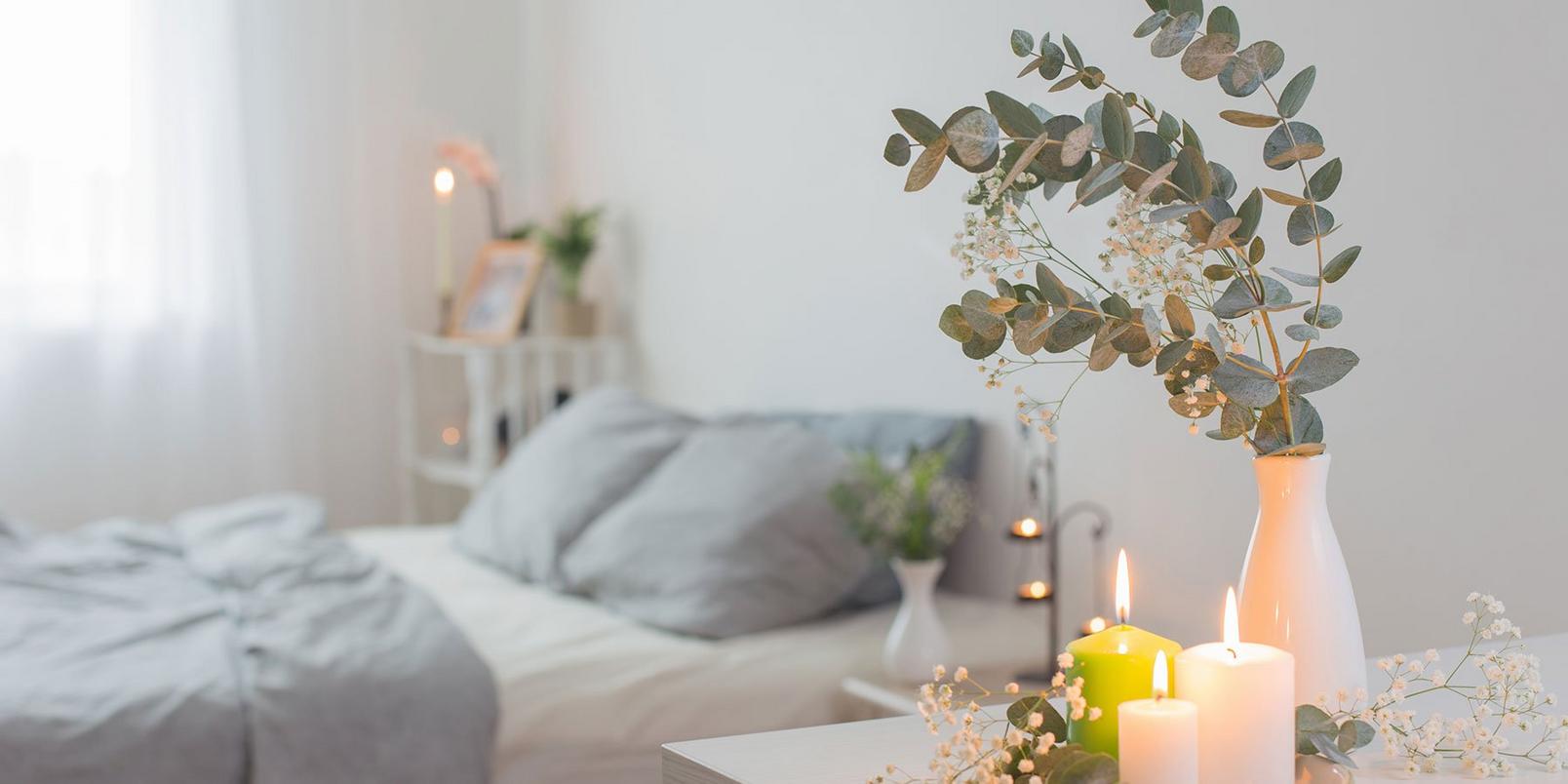 Home decor isn't just about how the room looks, it's also all about the general vibe of the space and scent can contribute to this.
If you love featuring candles in your home consider swapping out your usual scents for some seasonal ones. It's something you likely do at Christmas or Halloween (mmm pumpkin spice) so why not spring too?
Here are some spring inspired scents to look out for:
Clean linen – Spring means you can finally hang the washing outside again so celebrate with this fresh scent.
Lemon – Zesty yellow lemons remind us of sunshine and warmer days to come.
Lavender – Calming scents of lavender are great for those spring evenings when you want to relax before bed.
Vanilla – Spring brings us sweet treats so embrace this with a vanilla-scented candle.
WHEN LIFE GIVES YOU LEMONS…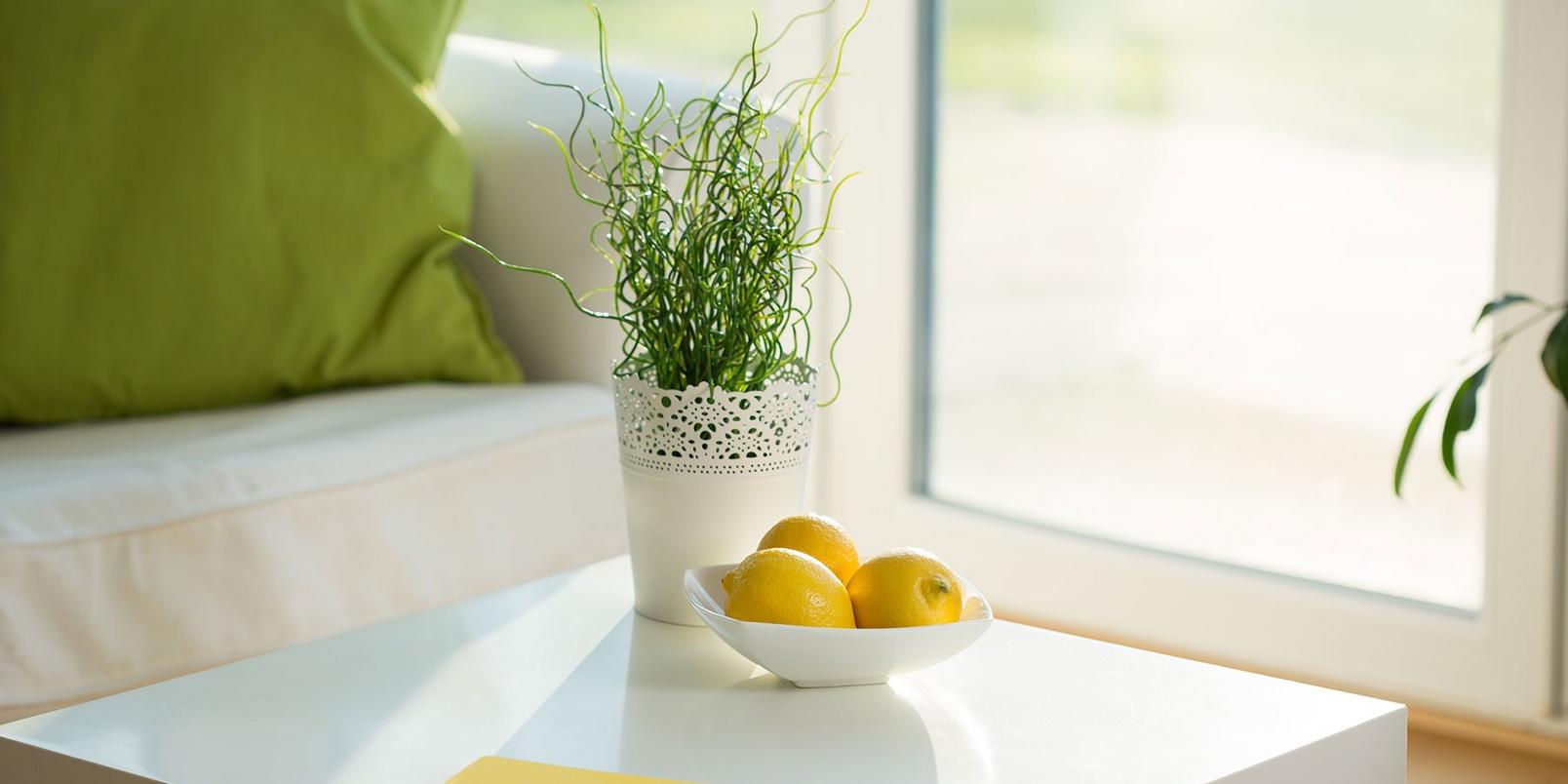 ...you feature them in your spring-themed decor.
Looking for a super-easy way to add some colour to your home once spring arrives? Grab some of those zesty yellow fruits and feature them in your seasonal displays.
Fill a hurricane vase with lemons and feature this on the coffee table, add a posy of daffodils and you have the easiest, cheeriest spring decor ever. Keep a chopping board and a knife close by for those weekend G&Ts.
GIVE IT SOME WELLY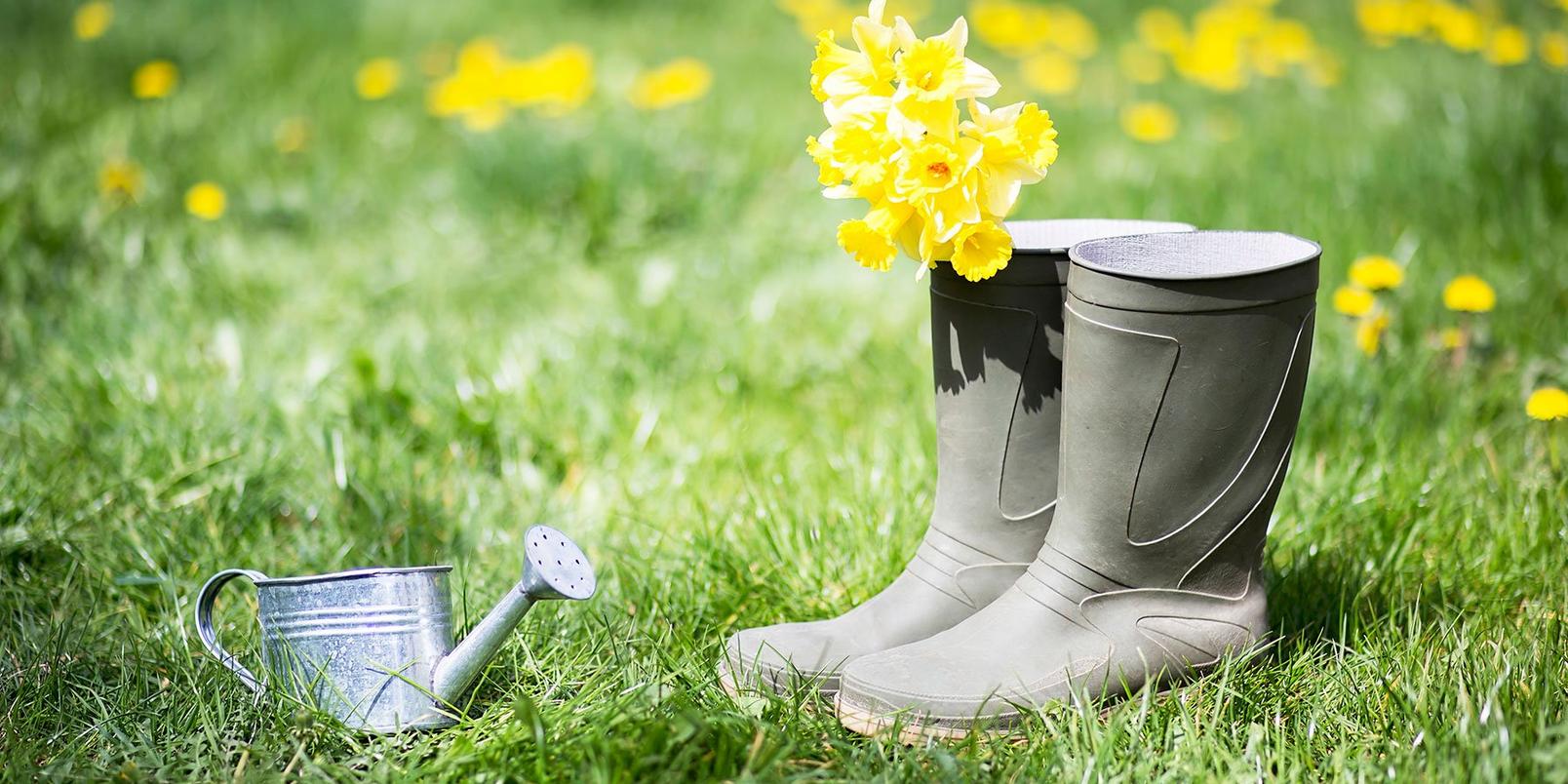 Want to greet guests with some fun spring decor at the front door? Save an old pair of wellies from the dustbin, fill these with soil and plant some spring bulbs such as daffodils or tulips inside! This is a unique take on your traditional plant pot and is definitely a conversation starter with the neighbours.
Kids wellies that are no longer up to the job of splashing around in the mud look particularly cute and ideally, the brighter the boot the better but your typical green variety works just as well.
BEAUTIFUL BUNTING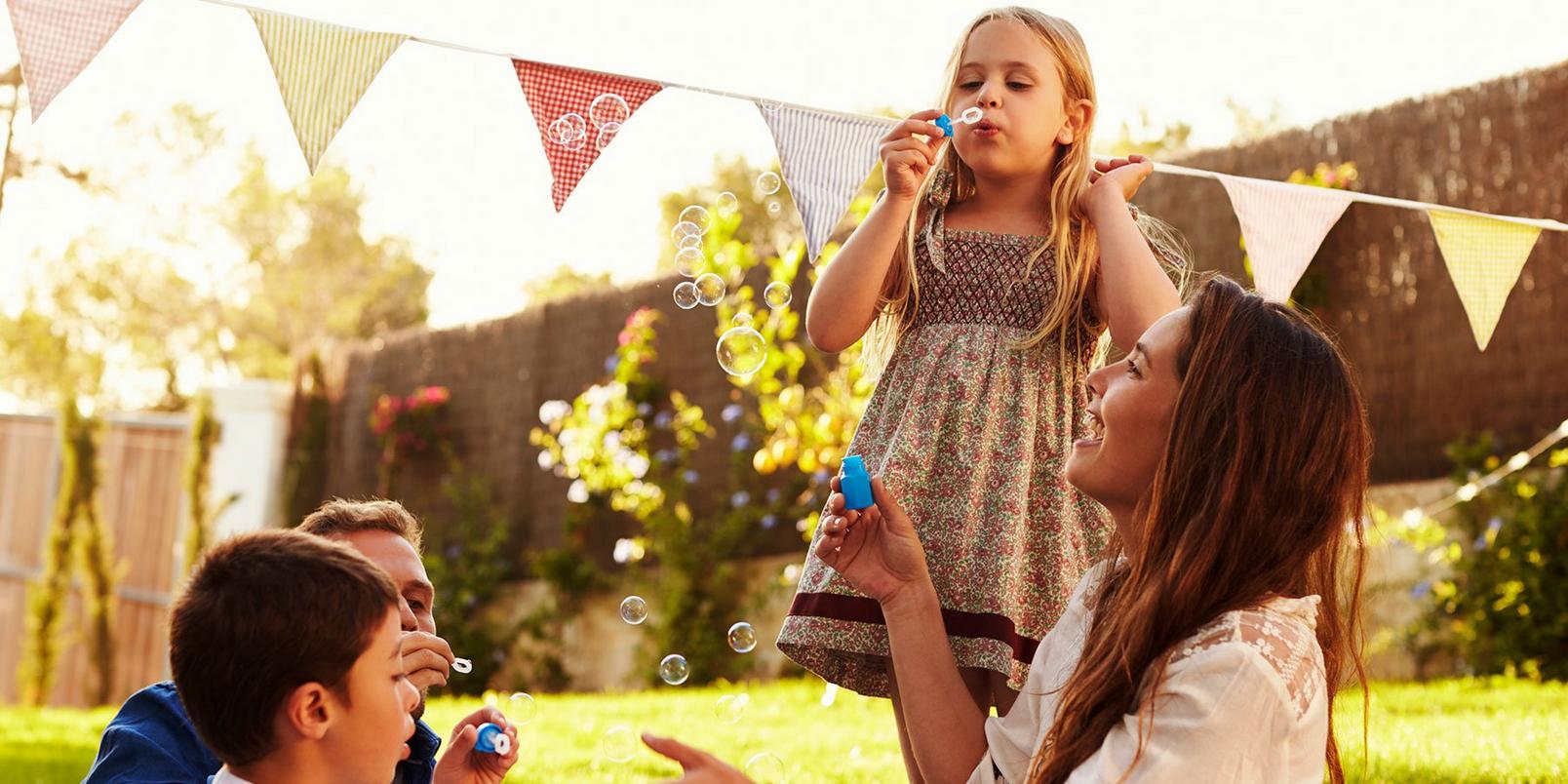 Celebrate spring in style with some homemade bunting that can be hung across the mantlepiece, above the threshold or stuck along a sideboard to add a little seasonal flair to your home. You could spell out a message, match your colour scheme or have fun with different shapes and sizes to create something truly unique.
Bunting is pretty simple to make but there are a few techniques to try. We've featured some inspiration below:
Flag style bunting – Your traditional bunting style, this can be made using fabric scraps, paper or vinyl sheets.
Tassel bunting – Try out this modern twist on your typical bunting with fun tassels made from tissue paper.
Crochet bunting – Are you a dab hand with a crochet needle? Then make your own triangle shaped bunting with some colourful wool.
Freshen up your home this spring with our home decor ideas. From easy crafts to simple swaps to simply enjoying fresh flowers , you can easily create a welcoming space that celebrates the season.