Easter Plants
Bring the joy of spring indoors with our range of Easter plants. Order one of our colourful Easter plants ready for Easter Sunday, 9th April 2023.
Easter Plants & Gifts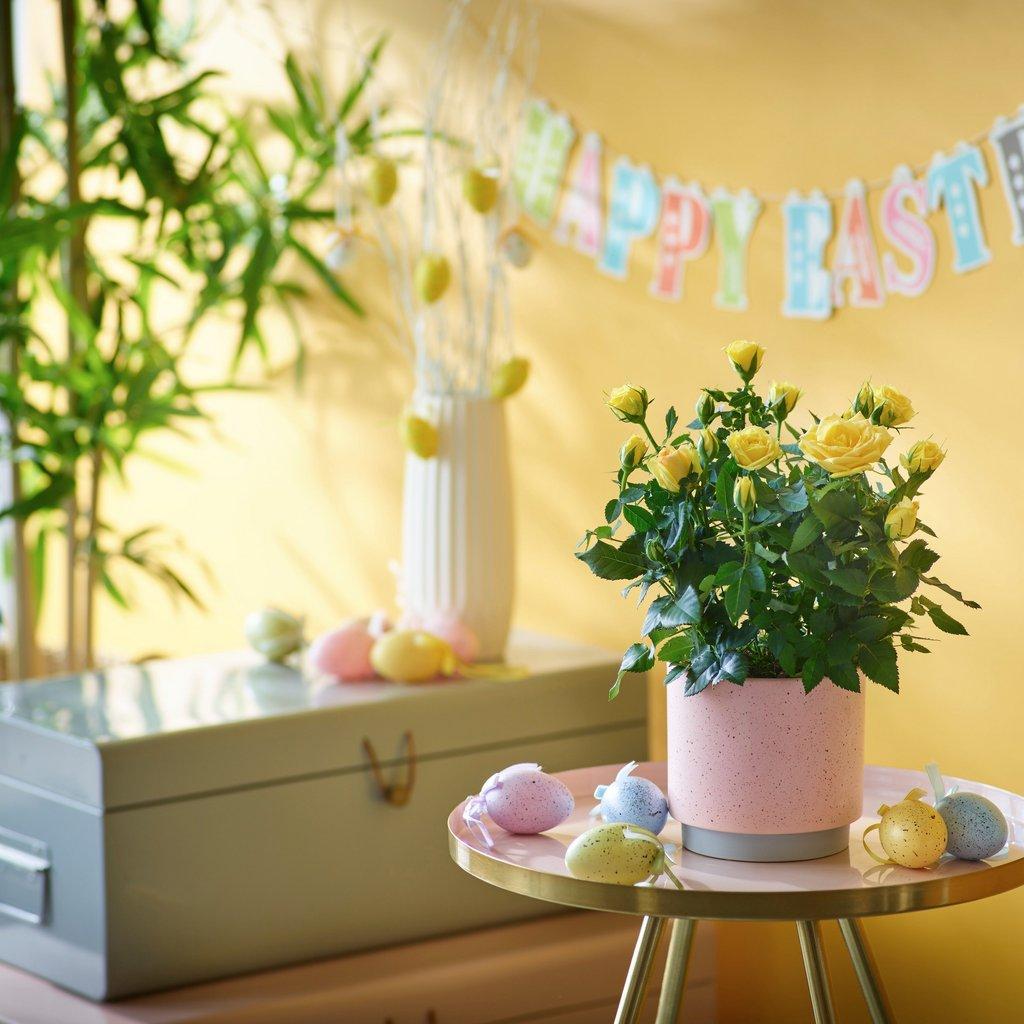 Easter Plants Delivered
Bring some sunshine in this Easter with a seasonal flowering house plant.
FREE delivery on Thursday 6th April
No delivery on Good Friday, Easter Sunday or Easter Monday
Guaranteed DPD delivery on Saturday 8th April (£5 delivery charge)
Sesonal Easter plants
From a tin of bold spring bulbs, to delicate lillies and colourful flowering house plants, our Easter plants are guaranteed to add a splash of colour to any home. Whether it's to decorate your home ready for guests or to send as a thank you for an Easter feast, all of our indoor plants are the perfect choice.
Easter plants delivered
Our Easter plants are delivered by post by our trusted delivery partner. Order now for FREE delivery on Thursday 7th April 2023 to arrive before the Easter weekend, or couriered delivery on Saturday 8th April.
Like with our flowers, our Easter plants are delivered in bud so they arrive on the doorstep as fresh as they can be. To help keep your plant thriving long after Easter has been, check out our plant care guides to get you started.
What are the best plants for Easter?
We think colourful spring plants are the perfect celebration for Easter - think sunny narcissi and scented hyacinths; they will be sure to add a pop of colour to any Easter table. But if you are looking for something a bit more traditional, our peace lily is the perfect nod towards the traditional Easter Lily. If you need some more inspiration, we've rounded up some of the best plants for Easter.
Easter Inspiration