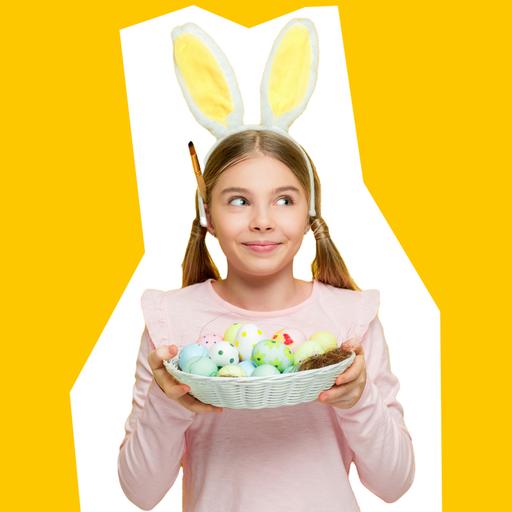 Easy Easter Craft
Ideas for the Family
There's a lot to love about Easter. It is a great time for getting together with friends and family and, dare we say, enjoying the warmer weather.
The Easter holidays are also the perfect time to show off those arts and craft skills. So, grab your glue gun and hop into spring with our easy Easter crafts. From traditional cornflake cakes to sophisticated wreaths, there's something for the whole family to get involved in.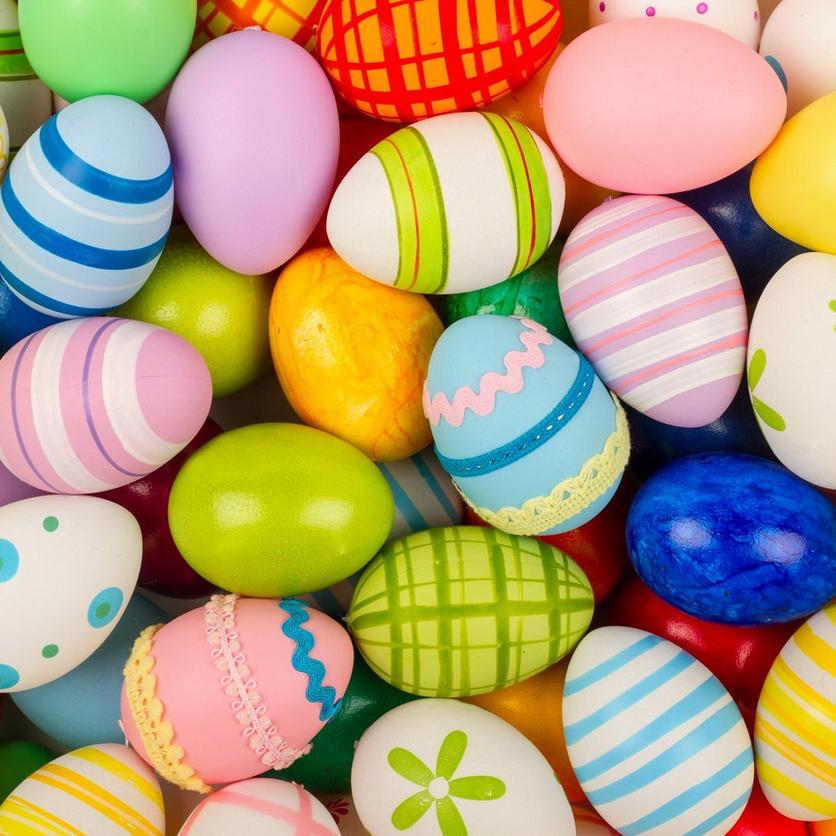 Easter Egg Hunt
As far as traditions go, Easter Egg hunts are one of the best. Generations of children and adults enjoy the thrill of hunting for eggs around the home and garden. Whether you're stepping up to host the annual hunt for the first time or planning a small intimate get-together with the girls to keep the little ones entertained, we've rounded up some tips and tricks to help you pull off an epic Easter egg hunt this year.
Choose a location
Choose a location away from roads and potential hazards and ensure there are plenty of hiding spots around. You might want to think about back up indoor options too (hello, British weather).
Prep the eggs
While it is traditional to hide chocolate eggs, why not get creative with Papier-mâché eggs filled with sweet treats? You can also boil, paint and decorate real eggs. Make sure you have enough eggs for each player (five to ten eggs per player should do the trick).
Hide the eggs
Perhaps one of the most exciting parts of throwing an Easter egg hunt is hiding the eggs. Make sure you choose hiding spots that are within easy reach of small and tall players. If you're hosting an event for little kids, make sure there are a few really easy locations.
Let the hunt begin
Ready, set, go - let the hunt begin!
Top Tip: Bunny ears and handcraft baskets are great additions to get players into the Easter spirit!
Easter Trees
Easter trees are becoming increasingly popular, and it's not hard to see why. They make colourful centrepieces that instantly give your home a seasonal refresh. Get the family involved in sourcing branches from the woods. Paint each branch white and make your own decorations to hang on them. Think personalised eggs made from papier-mâché or chocolate-filled decorations.
Easter Egg Terrariums
Easter egg terrariums are a fun way to add greenery to your home and brighten up a dark corner with some fun springtime vibes. They're also surprisingly easy to make. Grab some clear plastic egg cases and fill them with paper flowers and decorations or mini moss and succulents.
Painted eggs
Eggs aren't just for baking with - their hard shells make them great to paint. Painted eggs work incredibly well as a colourful table decoration, not to mention they keep the kids entertained during the holidays. Why not save the shells and make a miniature flower vase to create a colourful centrepiece for even more DIY fun?
Make an Easter basket
No, we don't mean filling up a basket with foraged chocolates. Instead, forage moss, soil, and spring bulbs in a basket for an arrangement perfect for Easter. Choose vibrant bulbs to awaken your home – daffodils, lilies and tulips work well.
Easter door wreath
A fun Easter craft for adults, Easter door wreaths are a picture-perfect way to welcome friends and family to your home this Easter. Make your own by weaving spring flowers and foliage into a wooden wreath to hang on the door and let the compliments roll in. Want something you can re-use year after year? Create a pom-pom wreath in bright wool.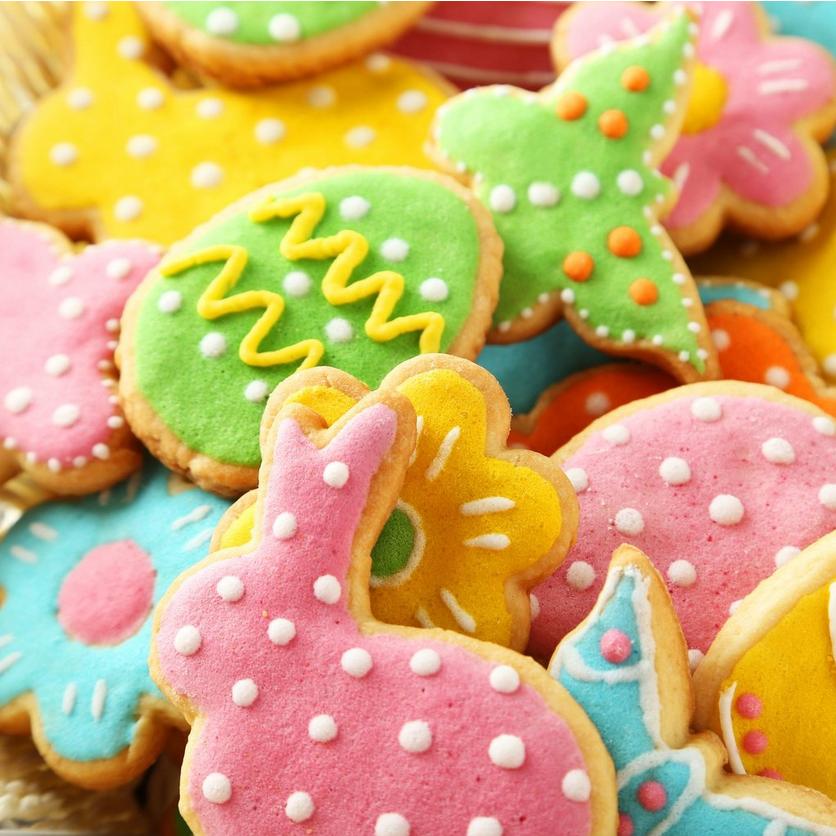 Do some Easter baking
Treat your friends and family to a selection of sweet treats and cakes this Easter. From traditional cornflake cakes to lemon and lavender loaf cake, we've got you covered with these delicious Easter bakes inspiration.
Cornflake Cakes
Easter wouldn't be complete without cornflake cakes. They're super easy to make and taste great with just four simple ingredients - what's not to love?
Lavender and lemon loaf cake
The lavender and lemon loaf cake combines fresh lavender with a classic lemon drizzle. It has a light, airy texture and fresh taste - perfect for enjoying with a cup of tea and a good book.
White chocolate cheesecake
A white chocolate cheesecake is a simple yet elegant dessert, great for satisfying those sweet cravings after an Easter roast.
Top Tip: Don't forget the decorations!
Add a touch of elegance to your Easter bakes with dried flowers and artificial arrangements. A white chocolate cheesecake topped with dried viola and primrose is a match made in heaven.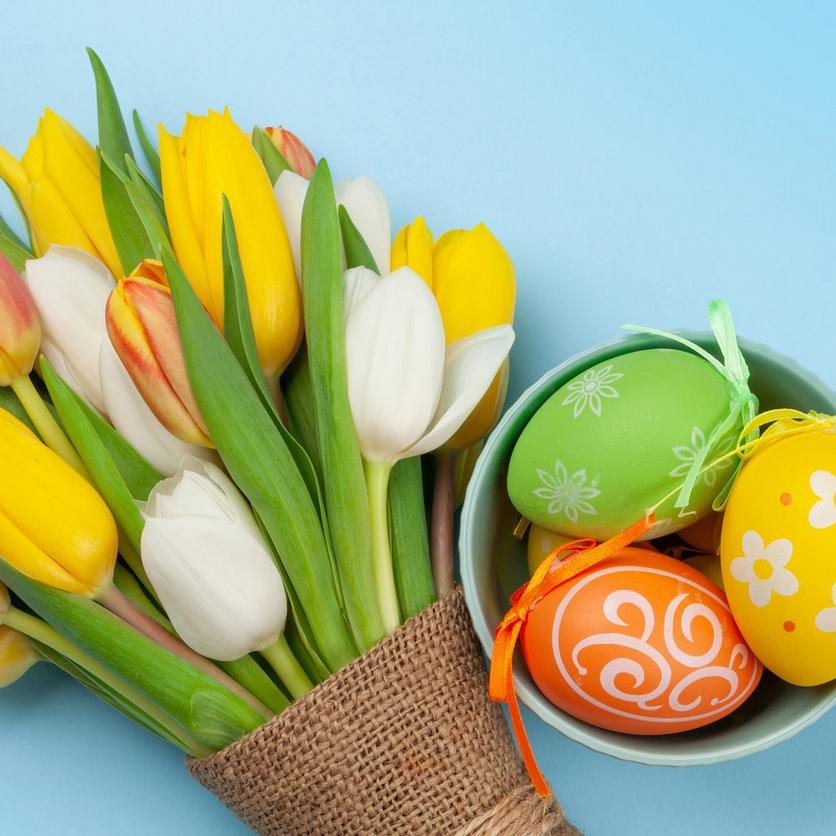 Make an Easter Floral Arrangement
Never underestimate the power of flowers in a home. They turn a normal room into a springtime sensation. And there are plenty that are perfect for this time of year. Think daffodils, lilies and tulips and you'll have decorations that can be delicate and beautiful but make a mighty impact on your home.
Daffodils
Daffodils are a traditional Easter flower marking the beginning of spring. They instantly brighten up any room and work well with tulips, wallflowers, and primulas.
Easter Lily
The Easter Lily is a trumpet-shaped flower symbolising purity, rebirth, and new beginnings. For Christians, this purity and rebirth are associated with Jesus. Lilies pair nicely with various mass flowers such as roses, carnations, and tulips.
Tulips
Tulips have a bell-shaped blossom that closely resembles an Easter egg and have become a popular bloom to gift on Easter Sunday. They come in an assortment of beautiful and vibrant colours; each accompanying a unique meaning:
Pink tulips – signify happiness
Yellow tulips – imply hope
Purple tulips – indicate good fortune
White tulips – advocate forgiveness.
Daisies
Daises are a symbol of rebirth and are closely associated with reincarnation. They make the perfect addition to any Easter bouquet.
And there you have it, our super easy Easter crafts the whole family can get involved in. For even more ways to brighten up your home this spring, check out an assortment of Easter Flowers.