Flowers

Birthday

Summer

Delivery

Occasions

Plants

Hampers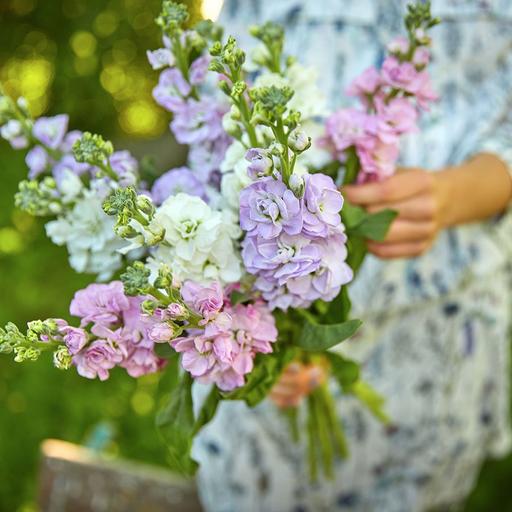 how to
arrange flowers
HOW TO ARRANGE FLOWERS IN A VASE
Our easy flower arranging guide shows you how to create a gorgeous floral arrangement in a vase.
Our video guide covers:
What equipment you'll need
How to prepare your stems
Tips and Ideas for arranging your flowers
All Flying Flowers bouquets are delivered beautifully arranged - just trim the stems and place in a vase, or if you want to get creative and have some fun with your bouquet just follow our guide!
We're working with Morgan Douglas Nuth, an award winning florist with almost 25 years' experience, who inspires many of our most beautiful and best-selling bouquets.
What Equipment Will I Need?
A Clean Vase - Disinfected and half full with fresh, room temperature water
Sharp Scissors - The sharper the better!
Knife - For removing rose thorns
Flower Food - So your flowers will last longer
If you don't have any blooms to get started, you can order some fresh flowers in a flash by visiting our range for next day delivery.
HOW TO PREPARE YOUR STEMS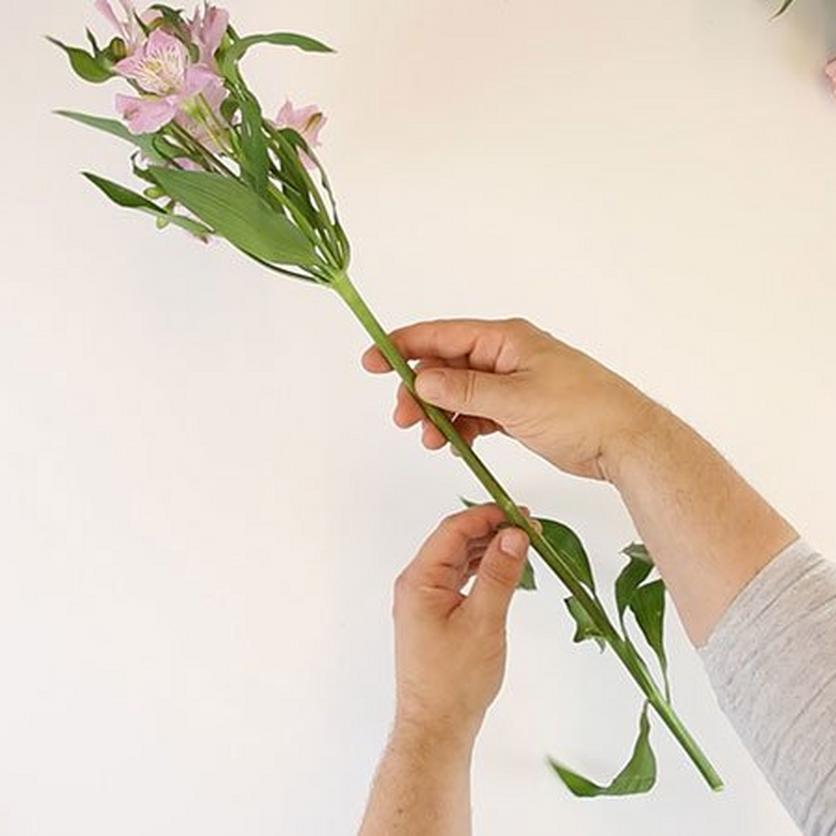 Strip Leaves that Fall Below the Waterline
Carefully strip any leaves or foliage from each stem, this helps prevent bacteria in your vase and your flowers will look fresher for longer.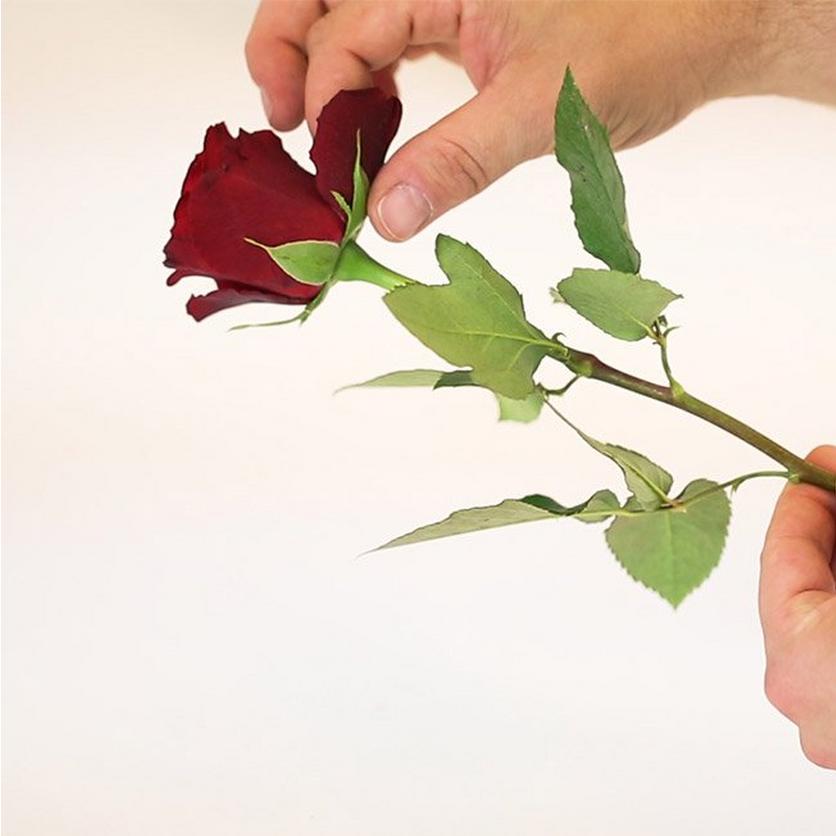 If You Have Roses….
Please remove leaves and thorns with extra care, they can be sharp! Rose Guard Petals - Roses naturally grow hardy outer petals (Guard Petals) to protect the delicate inner petals. If they look discoloured, gently pull them away from your rose head, to make your roses look even more beautiful.
Tips and Ideas for Arranging your Flowers
Be inspired by your vase! Let the vase shape inspire your arrangement. In our example we use a round medium height vase, this is best suited to round arrangements, but have a go at improvising according to the vase shape.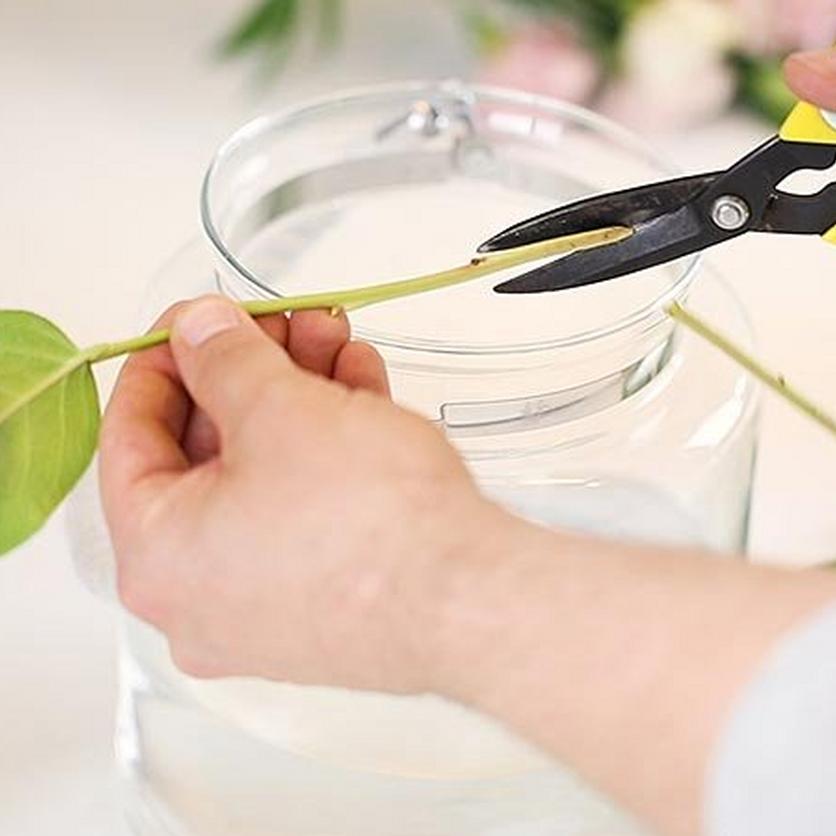 Cut your stems according the height of your vase, so that your arrangement extends 1/3 or 2/3 the total height of the vase. So if the vase is 25cm (10 inches) then the overall arrangement should be about 75cm (30 inches).
Flying Flowers Pro tip "If you have a small round vase, then the ideal floral arrangement would be more compact, for longer vases use the length of the stems, embrace the shape of your vase, don't fight it."
Where to Cut Your Flowers
Be careful to cut away from notches (nodules or nodes) in the stem. For even better results cut them at an angle, this will help them drink more water so you can enjoy them for longer.
Flying Flowers Pro tip "Keep the stem you've just cut – it'll be a useful guide for cutting the rest of your bouquet"
Cut and Place into the Vase
Don't let flowers dry out - make your flowers last longer by cutting each stem as you are about to place it into the vase. Roses are especially prone to sealing soon after they've been cut.
Criss-Cross Your Stems
Place the flowers at a slight angle in the vase, using a criss-cross method as you place in more stems, this creates a more professional finish and holds the arrangement in place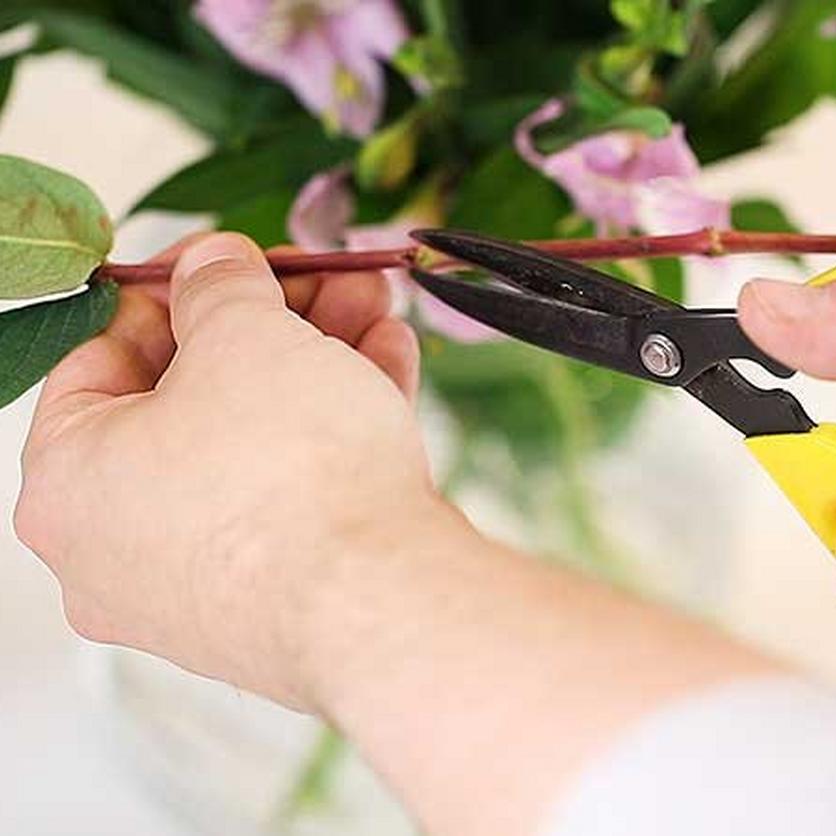 Arrange Your Flowers In the Vase Using Layers
For best results, gradually build up your arrangement creating layers of flowers. This technique is perfect for beginners, as it will make arranging them much easier.
1. Greenery first - Anything without a typical flower at its head use these to build as a base first, this will give you a base to build from
2. Then smaller flower heads or more subtle colours - These are your 'filler stems', they will add shape to the arrangement before you add…
3. Colourful/large or most impressive flowers last - These 'focus stems' form the show stopping element to your arrangement, they may be the brightest, largest or simply the most stunning flowers that you have.
Use a Centrepiece Flower
This does not need to be the biggest or brightest flower, but the one which will show off the rest of your arrangement the best.
Flying Flowers Pro tip "Beginners often use a large headed closed lily as the central focus flower. When the lily opens it can cover and detract from the arrangement. Take this into consideration when selecting your centrepiece flower - I suggest you use the highest quality flower instead."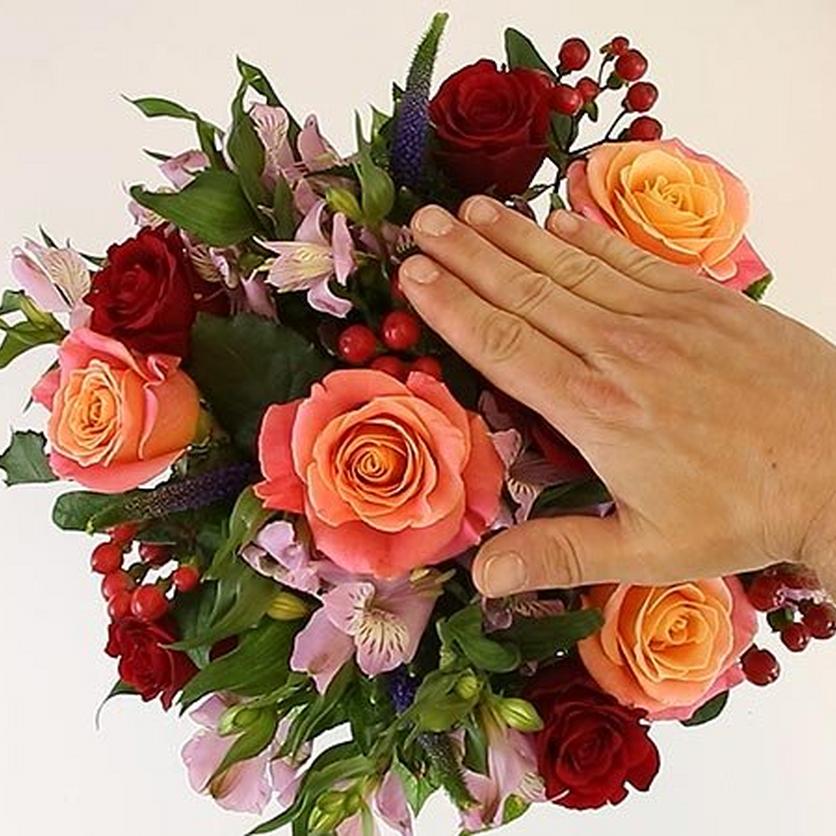 " Especially in a round arrangement as they add balance. Don't count your centrepiece flower though; in our example the centrepiece rose is surrounded by 3 other roses, this is perfect! "
Arrange Colours and Flower Types Evenly
Spread colours and flower types evenly, so if you have lots of roses and lilies, try to make sure that all the roses are not on one side.
Flying Flowers tip "You can use your hand as a guide to create a balanced arrangement of colours and flower types"
" Don't worry if you don't get it right first time, you may need to move your flowers around to find the perfect combination"
Inspired? View our range of blooms that slide straight through the letterbox ready to create your own beautiful flower arrangement.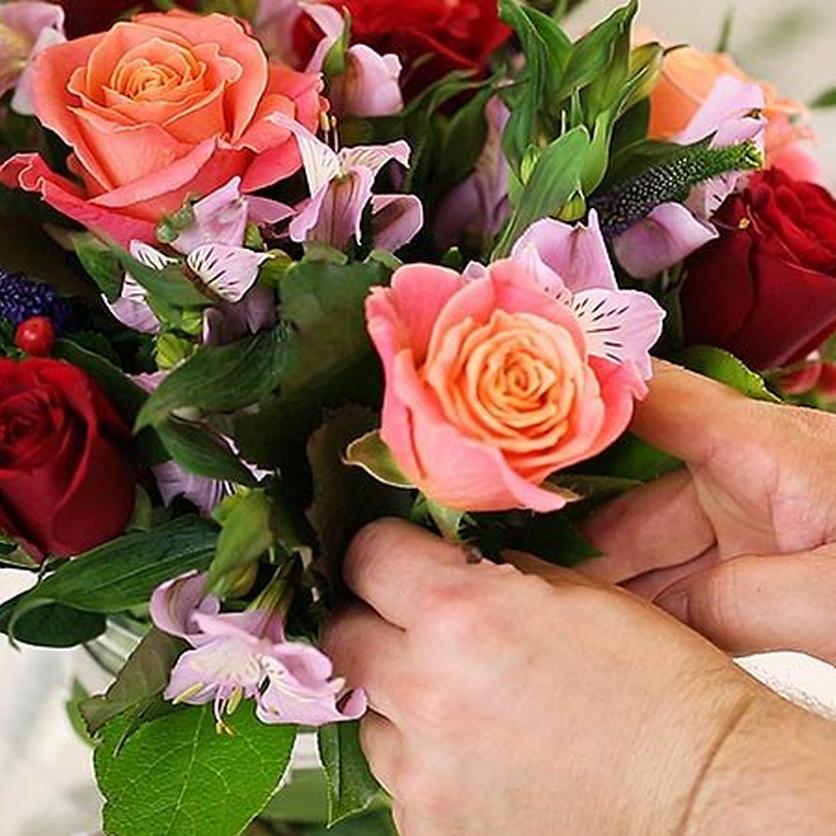 Replace and Repeat until Perfect
More About Morgan
One of the UK's leading floral designers. A Chelsea gold medal winning florist with over 25 years' experience, Morgan and his team have provided flowers for movies, TV and theatre.
Morgan was inspired to go into floristry after spending time in Japan and Australia during a world trip. He owns 2 stores and has won many other awards for his floristry. He is an ambassador for Smithers Oasis UK and Floral Fundementals.
Morgan creates number of Flying Flowers bouquets including our Marvellous Meadow and Eternal Radiance bouquets. He is particularly inspired by Japanese designs and is hugely inspired by the art of Ikebana flower arranging.