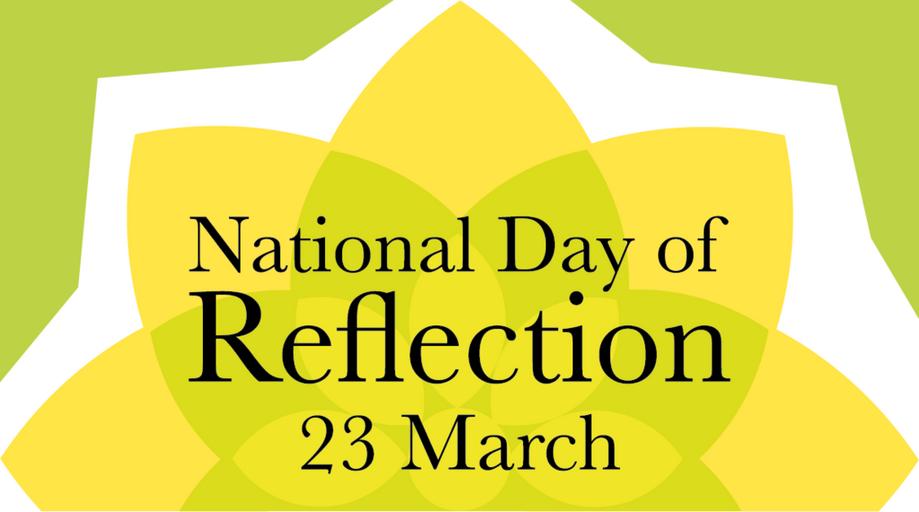 We're supporting the National Day of Reflection, 23rd March 2023
ABOUT THE NATIONAL DAY OF REFLECTION
Founded by a group of over 60 charities and organisations, the National Day of Reflection marks three years since the first UK lockdown. In that time so many lives have been cut short and millions have faced grief and bereavement.
This unique day is an opportunity for us all to come together to remember loved ones who we have sadly lost; support family, friends and those who are grieving; and connect with each other.
HOW CAN I GET INVOLVED?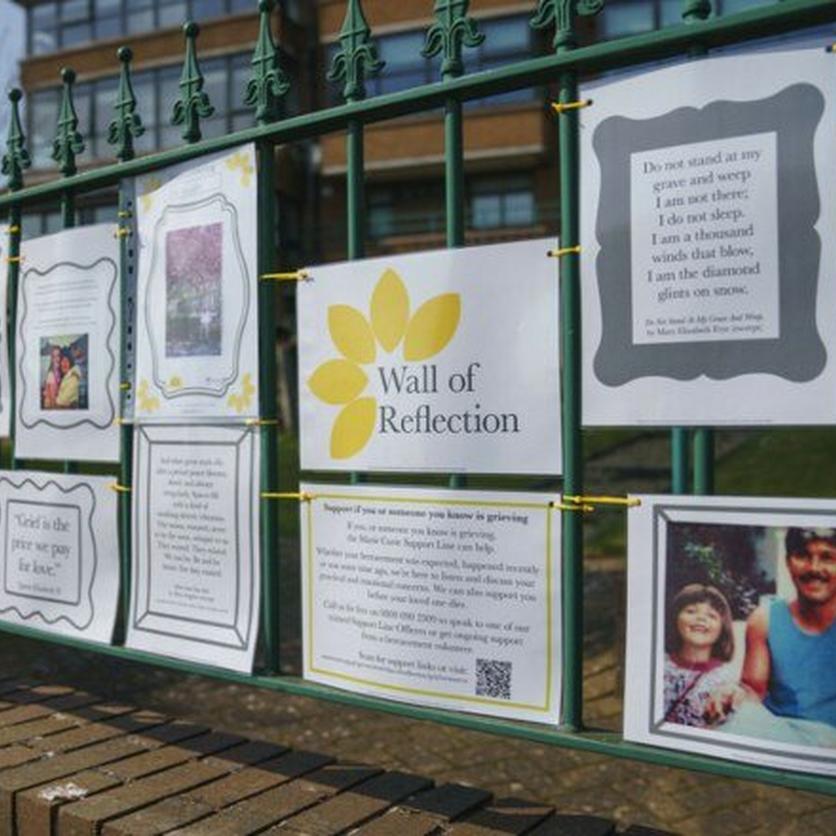 WALLS OF REFLECTION
This year, Marie Curie are creating Walls of Reflection as a way to remember and celebrate the lives of those who have died. Whether at your workplace, school or local community, we encourage you to create your own Walls of Reflection to support the National Day of Reflection 2023.
TAKE A MINUTE TO REFLECT
Show your support by taking part in a minute's silence at 12 noon on Thursday 23 March 2023. It's a chance to stand in solidarity with people coping with grief and remember those who are no longer with us.
SHARE HOPE AND SUPPORT WITH FLOWERS
The National Day of Reflection is not only about grief; it is also about hope and celebration. Together we can celebrate the amazing lives and achievements of those we've lost, as well as taking the time to look forward to brighter days ahead.
Here are a few ways you could use them to mark the day:
SEND AN UPLIFTING BUNCH
Show your support for someone who's grieving or send a pick me up to a frontline worker. A bunch of cheerful spring blooms, potted or cut, are a way we can connect and be together. As the official supplier of flower power for the day, we'd be more than happy to help you send something special.
OTHER WAYS TO GET INVOLVED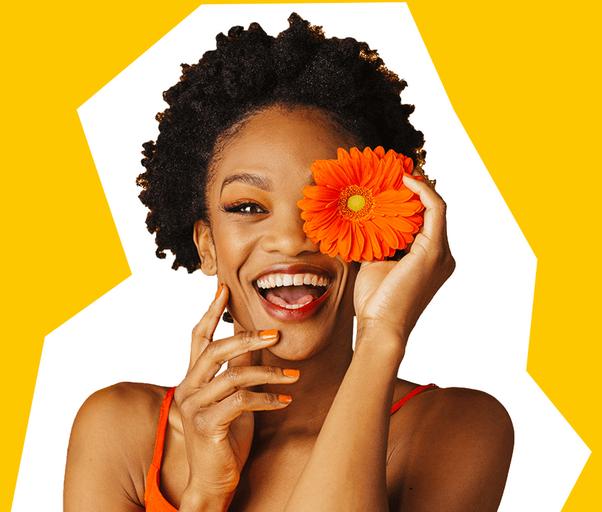 FLYING
FLOWERS
ARE PROUD TO SUPPORT MARIE CURIE.
It's part of our mission to help spread smiles and happiness through the post in the form of flowers, which is why we're proud to support Marie Curie as their official online flower partner for the National Day of Reflection 2023.
From donating £3 from the sale of selected products†, to our team getting involved in local collection for the Great Daffodil Appeal, to helping raise awareness of the work Marie Curie are doing, we're hoping you can get involved and help spread a little happiness to those who need it the most.
†Interflora British Unit will pay £3 to Marie Curie. Marie Curie does not endorse any brand or product. Marie Curie. Registered Charity, England and Wales (207994), Scotland (SC038731). Registered company limited by guarantee, England & Wales (507597).