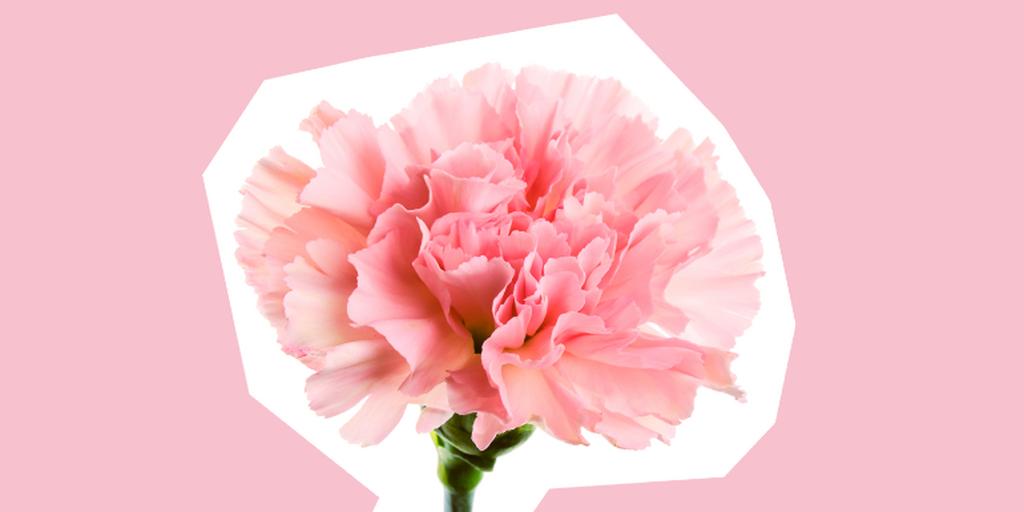 Guide to Spring
Wedding Flowers
Spring is in the air and that can mean only one thing, let's get married!
Oops, that wasn't actually a proposal from us. However, this is the time of year in the UK when the wedding season really starts to crank up. It's not hard to see why either. In spring you can expect the days to be brighter with a good chance of some glorious sunshine for your wedding. The temperature is getting warmer, almost perfect some would say (too hot and those suits become unbearable, too cold and you're shivering in your dress). The birds are singing, and trees and flowers are coming into bloom. All the ingredients you need to make a blissful day.
To make the most of the season and to boost those romantic vibes you also have the chance to add in an abundance of spring wedding flowers. And for all the brides and grooms out there you're in luck, there is a wonderful selection of in-season blooms to choose from. What you may pick for a March wedding can be very different from the blooms for some nuptials in May. This guide includes our favourite spring flowers that will be a perfect addition to your wedding day and how to style them.

Spring Wedding Colours
With a spring wedding you have plenty of seasonal colours to choose from, with a focus on bringing in warmer tones to chase away the cold winter days.
Pastel tones are incredibly popular in spring and it's not hard to see why – the colours are all around us in nature. The fluffy features of new born chicks, the soft green of plant shoots, and the blueness of the sky on a sunny spring day. With so many pastel hues it seems obvious to bring these colours into your planning. Go for dreamy spring wedding colours like a dusky pink, corn yellow, lilac heather and sage green to really bring the season to life.
If you fancy something with a bit more of a pop then you could also add in some warmer tones, either on their own or mixed with your pastel shades. To suit the spring mood, you'll need to select tones such as tangerine orange, coral red, warming teal or even daffodil yellow.
Of course, no wedding is complete without some traditional white blooms. Don't be deceived by this apparently simple colour, it actually comes in a range of wonderful tones and shades that should blend with your colour theme. For something warmer go with a pearl shade, while a snow white has undertones of blue or select a canvas tone for something almost cream in colour.
Cascading Wedding Bouquet
To create a blissfully, romantic look you might want to choose the cascading bouquet. With this one, flowers and greenery start at the bride's hands before spilling gracefully all the way down the front of the dress. The flowers group so they are rounder on the top and then fade away to a point at the bottom – it is also called a teardrop bouquet. Spring wedding flowers such as calla lilies, roses and tulips work perfectly in the cascading bouquet all finished off with plenty of greenery

Wedding Bouquet Ideas
So you've chosen your colour scheme, now onto the wedding flowers. There are a range of wedding bouquets styles to choose from, from the classic posy to an elegant teardrop, and some flowers are more suited to these different styles. For example, choose flowers with an open head like lilies to form a cascading bouquet, whilst dried and wildflowers work perfectly in a bohemian-style bouquet. We recommend choosing the style of bouquet you want first then selecting the flowers to go in them.
Hand-tied Wedding Bouquet
The hand-tied bouquet is one of the most popular choices for brides. Compact round bouquets offer a clean, no fuss style and are often the go-to styles by wedding florists. They normally have only one or two varieties of flowers styled to create a dome shape. Simplicity is key here so go for colours such as dark and pale pinks, or white and yellow for a softer hue, and consider gerberas mixed in with roses as they create the perfect rounded shape.
For something looser and fitting with an outdoor wedding, fill your hand-tied bouquet with alstroemeria, phlox and carnations, then soften the look with plenty of foliage. Or go completely wild and choose some fabulous blooms found growing in the English countryside, such as hyacinths, freesia, love-in-a-mist and bluebells.
Posy Wedding Bouquet
The posy bouquet is a classic shape which tends to be smaller in size – easy to hold in one hand. It's an ideal choice for bridesmaids and flower girls. Brides also choose this one if they're looking for something understated that won't compete with their dress. Fill your posy with a simple choice of lilac roses or pink tulips mixed with some delicate lily of the valley.
Crescent Wedding Bouquet
If you're looking for something a little different then you have to look at a crescent bouquet. This creates an elegant and defined arched shape which can either be symmetrical or asymmetrical in style. Choose texture for your design with long flowing greenery that moves from one side down to the other. Combine with delicate ranunculus and irises offset by stunning daffodils.
Want to make your spring bouquet last for seasons to come? Consider flowers that are ideal for drying – think roses, carnations, gerberas and freesias – so you can preserve your love long after your wedding day.
Spring Wedding Flowers
With so many beautiful blooms around at this time of year, why stop with the wedding bouquet? Make the most of the season and use spring wedding flowers for all your decorations. Use blooms to deck out the venue, decorate the wedding breakfast tables, provide buttonholes for the men and even adorn the cake.
If you want to go for a statement, you could choose some colourful hyacinths mixed in with roses, tulips and agapanthus.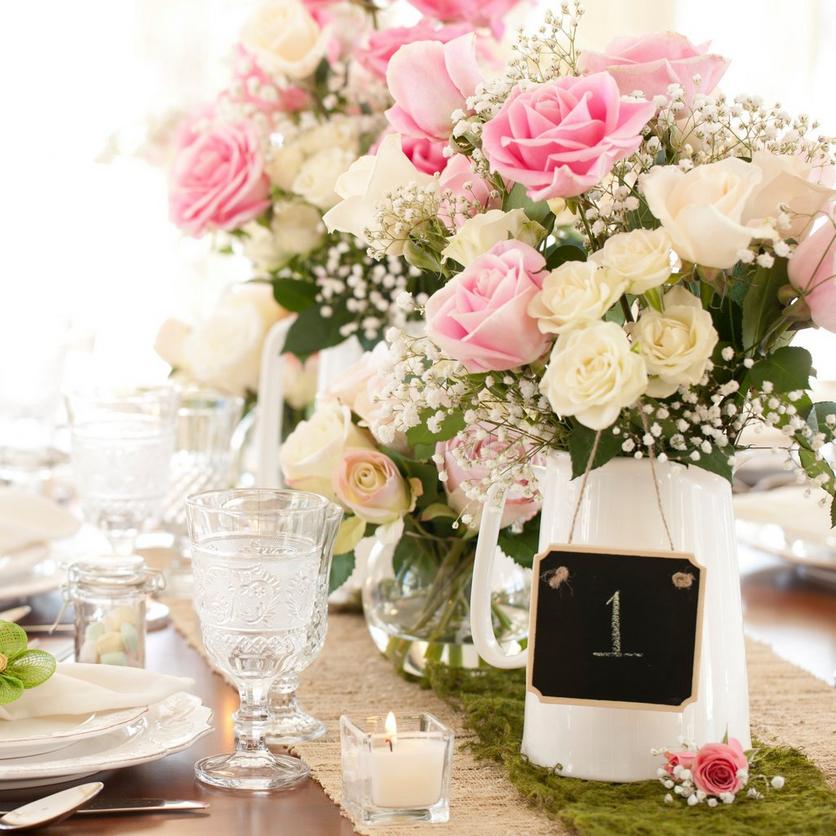 If you want to keep the colour palette soft, choose country garden flowers featured in small jars or jugs for a delicate table decorations. Flowers such as peach lisianthus, blue sweet pea and cream ranunculus would look ideal.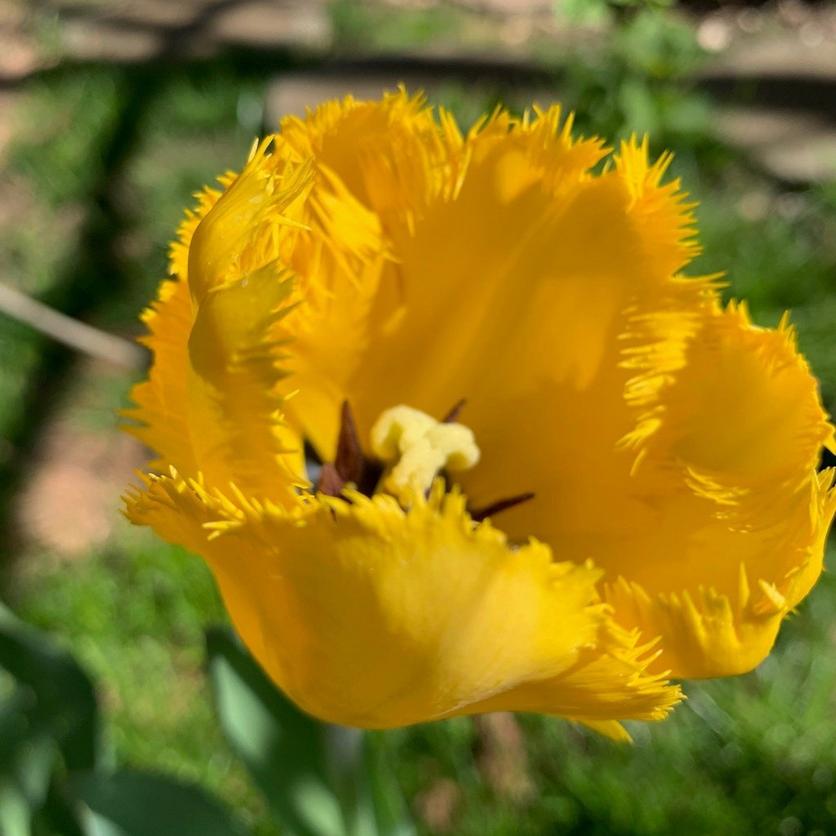 Alternatively, keep everything simple and stick with one flower. Parrot tulips have beautiful fringed and ruffled petals that look amazing grouped in a vase on their own. You can get these blooms in the most amazing colour combinations.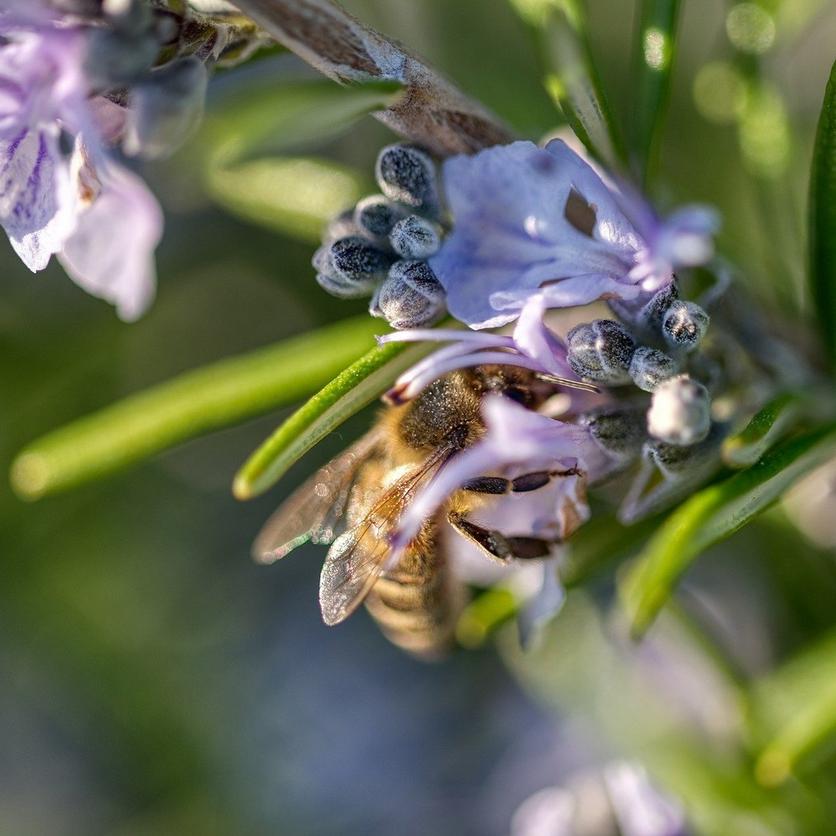 For the buttonholes go with smaller spring blooms that give a pop of colour. Chose grape hyacinths, forget-me-nots, daffodils or anemone and mix them in with rosemary.
Whether you're asking someone to be a bridesmaid or want to say thanks to Mum for all her help with the wedding planning so far, add some spring sunshine to their home with a fabulous spring bouquet.