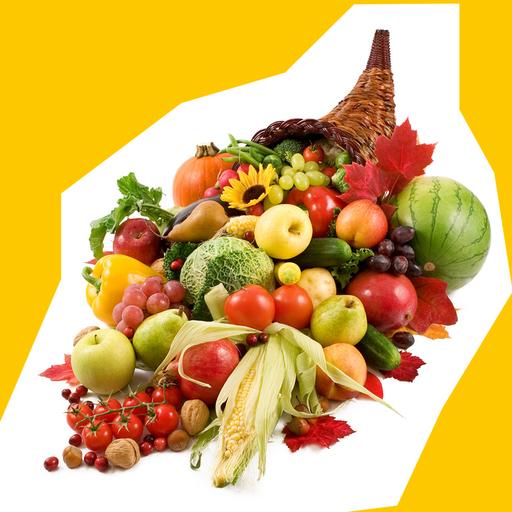 Thanksgiving
Decoration Ideas
10th December, 2023
10th December, 2023
As we head towards December, most of us start to think about the festive season. But if you live across the pond in America there is another big event to celebrate first and that is Thanksgiving.
The American national holiday is a chance for everyone in the country to head home to their family and celebrate what they are thankful for with those closest to them. Always celebrated on the fourth Thursday in November, so this year it will be celebrated on 24th November, Thanksgiving is all about traditions - meeting with friends and family, sitting together around a large meal and of course NFL football games.
Whether you've been brought up celebrating Thanksgiving or want to start a new tradition, we've rounded up all your need to know and some decoration ideas to get you started.
History of Thanksgiving
Although Thanksgiving has today become a big event in America, its origins are founded in the simple celebration of bringing in the Harvest festival. Although a more elaborate celebration compared to a Harvest festival assembly at school or your local church, Thanksgiving holds a lot of importance in America for its links to the founders of Modern America.
With so many colonists arriving from Europe and landing in different parts of the country, there is some confusion over who held the first Thanksgiving and when. However, the two most recognised and contested versions are between Virginia and Massachusetts. The first happened in Plymouth, Virginia in 1619 when the forefathers on landing immediately followed the event with a religious celebration. The second, and perhaps more familiar among most Americans, dates to the Pilgrims who landed in Massachusetts, New England in 1621. After initially struggling to grow food they were helped by the Native Americans. Following their first successful harvest the Pilgrims invited them to a celebratory meal as an act of thanks.
For more than two centuries Thanksgiving celebrations continued to be held in states across America, although the dates were at different times and determined by their leaders or the church. This was finally changed to the last Thursday in November by President Abraham Lincoln in 1863 who believed the celebration should become a permanent fixture.
Although not officially celebrated in the UK, the popularity in Thanksgiving is growing over here. Whether there are ties to American family or have just been influenced by American TV programmes, it's a good excuse to get together with family and friends and be thankful.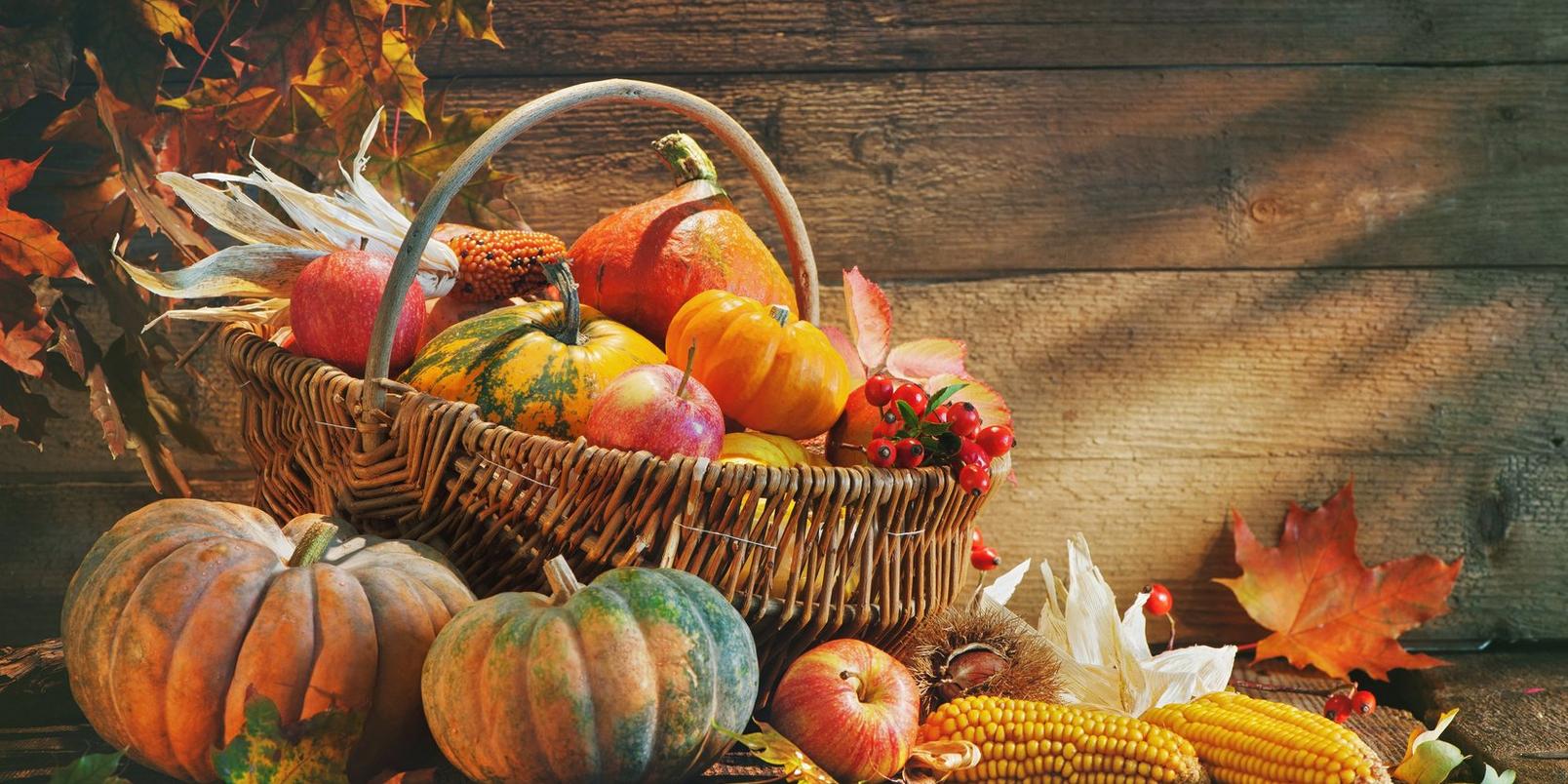 Thanksgiving Decorations
If you're thinking of holding a Thanksgiving celebration, then you're going to need a few decorations.
Pumpkins nod to the origins of bringing the harvest and they form one big part of the Thanksgiving meal – the traditional pumpkin pie. Not just for eating, they're a perfect seasonal decoration (you might even have some left over from Halloween). Gather a group of different sized and coloured pumpkins (whether real or fake) on a table or shelf and mix in some sprigs of red berries to really get those autumnal colours shining through.
Adding a splash of colour is a guaranteed way to spread a little seasonal joy, so why not hang a cluster of paper lanterns in pops of pinks and bright blues mixed in with some cream and orange. You could even make some paper leaf garlands in the same colours to string along a shelf along with a 'Thank You' sign to hang above your table.
If you love everything that sparkles, then paint some pumpkins gold and coat the top half in glitter. Surround with fairy lights so that it really catches the eye.
Why not create a Thanksgiving tree? All you need are a few branches displayed on a tall vase or jug. Then create some little Thank You cards with colourful ribbon attached. Your guests can write their message and hang it up on the tree for everyone to share later.
Autumn Decorations
Cauliflowers fluffy, and cabbages green – although a popular lyric sung at children's Harvest festivals, take inspiration from the colours and textures of the season to make your Thanksgiving decorations a true celebration of Autumn.
Focus on the reds and orange hues of the season to decorate your home. When you're next on a walk, find a mixture of leaves that have fallen off the trees – a great activity to get the kids involved in! You can then display these on bookshelves or tables around the home mixed in with some pine cones and dried orange slices.
Finish everything off with a gorgeous vase of flowers. Choose a selection of dried ones that evoke the texture of the season such as twigs and pampas grass, or you could even dry some of the flowers such as sunflowers or roses that you have saved from a summer bouquet.
If you fancy going with a fresh bouquet there are still plenty of flowers available in November - go for a stunning mix of alstroemeria, chrysanthemum (which is also the birth flower for this month) and gerbera. For more inspiration, take a look at our favourite autumn flowers and plants to add a seasonal touch to your home.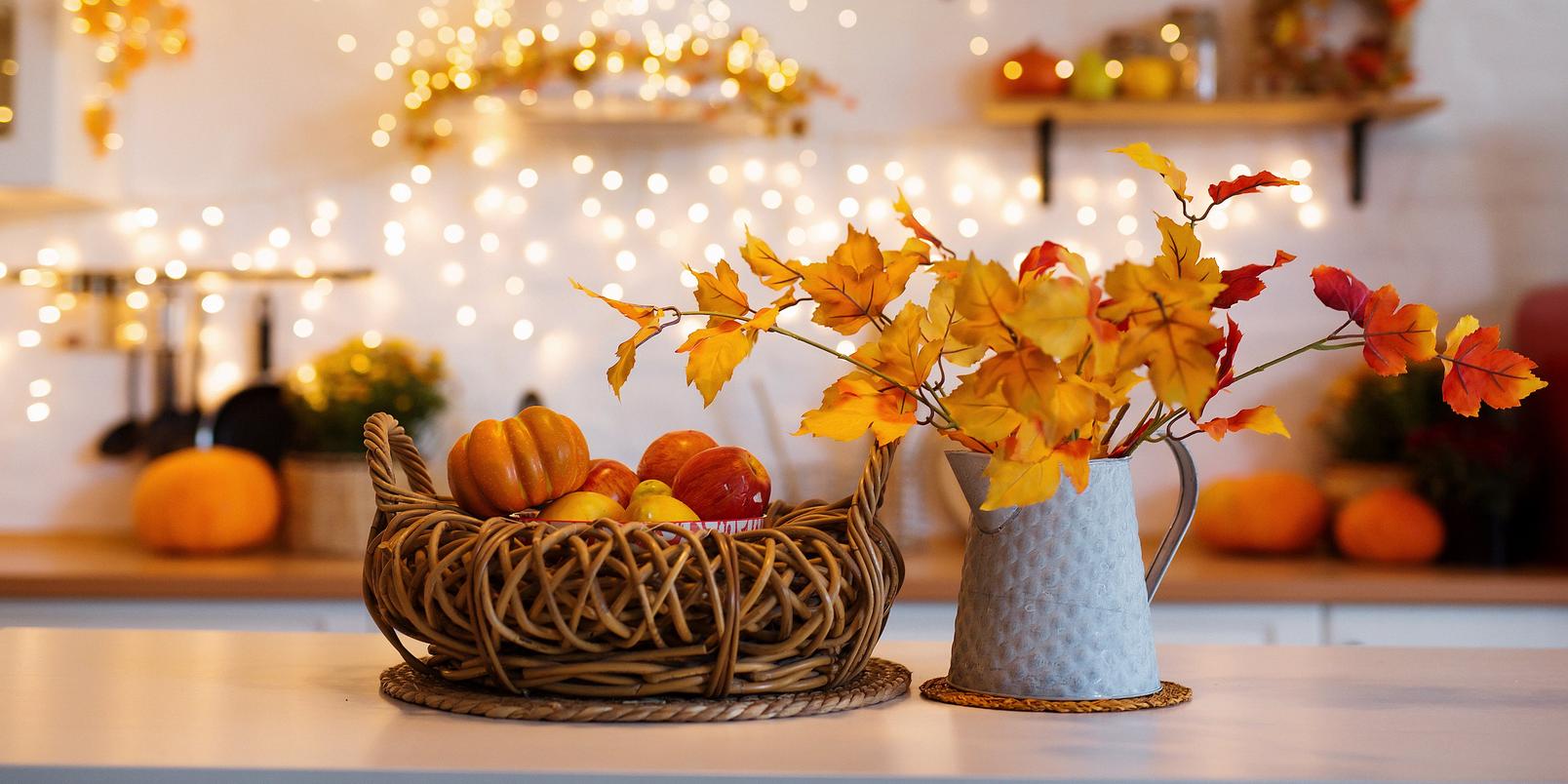 Thanksgiving Table Decorations
Thanksgiving started as a way of celebrating a successful harvest and a chance to bring loved ones together and be thankful for the good things in our lives. A meal is the perfect way to do this and in most households it forms a central and large part of the day.
The thought and effort you put into decorating the table and building a showstopping centrepiece should echo the sentiments of Thanksgiving and act as a strong symbol of bring everyone together and giving you the chance to be thankful. What's even better, after the meal has been served the centrepiece remains in place as a constant reminder of your love. Whether it's a centrepiece that forms a talking point, one that people can add to themselves, or a decoration that can be shared at the end of the meal, there's a few options to choose from.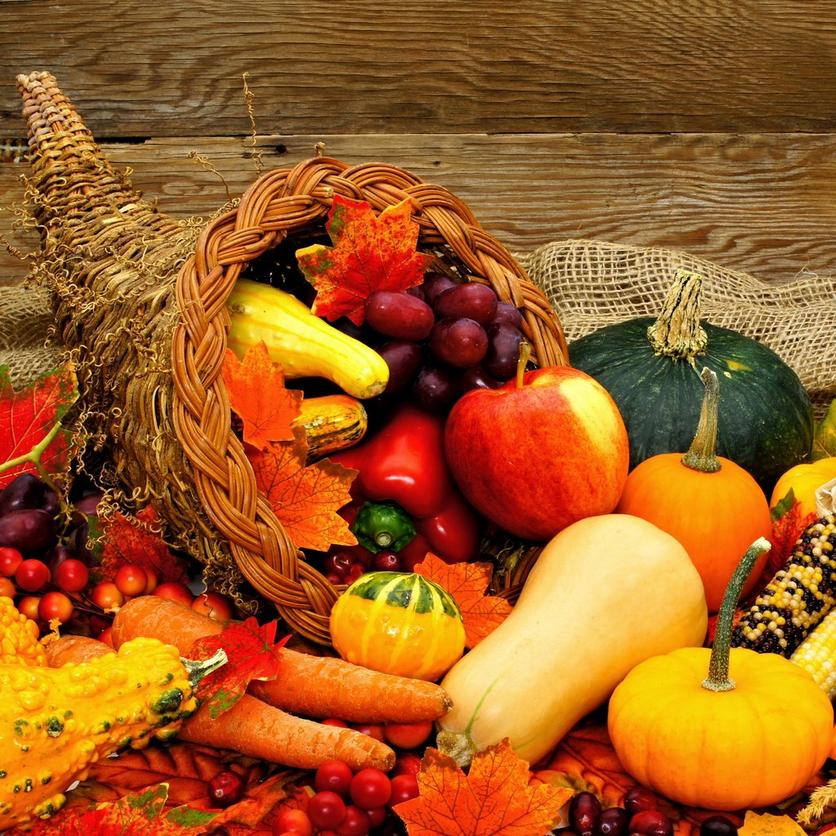 A traditional Thanksgiving centrepiece decoration is the cornucopia, which is basically a horn-shaped basket that you fill to overflowing with vegetables and fruits to signify and celebrate a bountiful Harvest. Consider buying your own and filling it with a collection of small pumpkins, dried oranges and a selection of fresh autumn flowers such as dahlias, solidago and asters.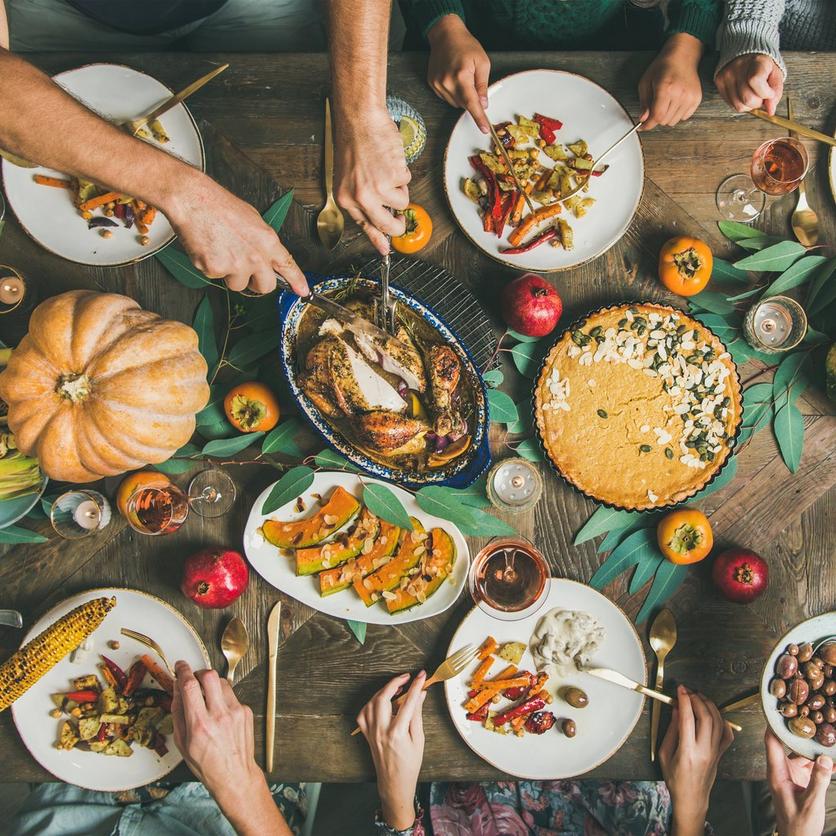 If you're struggling for space, why not cover the length of the table with some natural greenery that can weave amongst the dishes. Carefully place red berries, asters or euphorbia and even some confetti leaves around some white candles to create a truly dreamy look.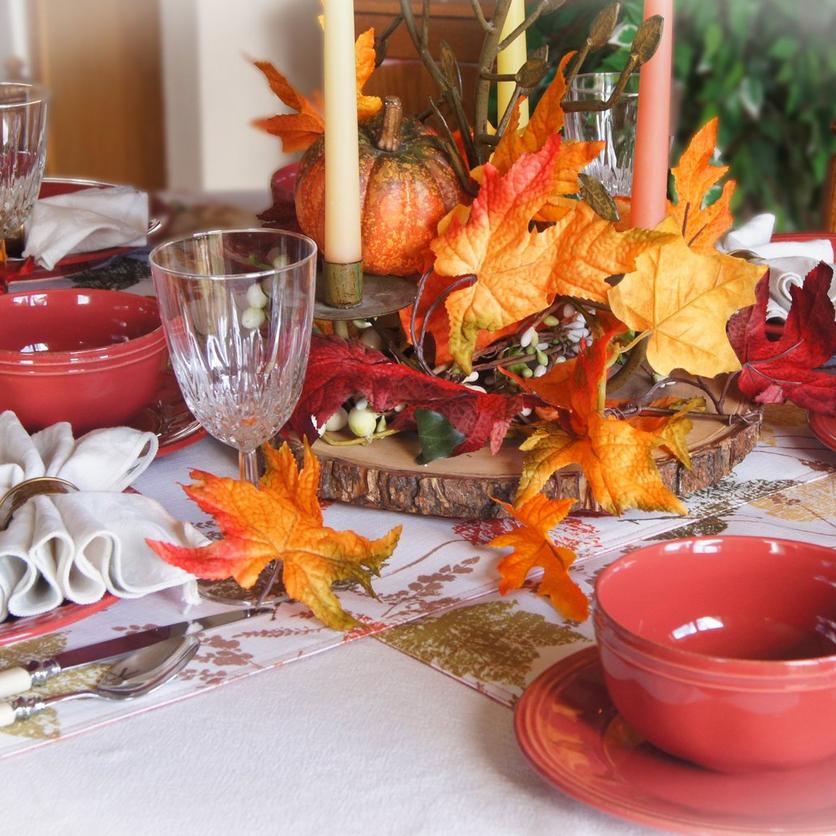 For something a bit more colourful to brighten up the celebration, get yourself a brightly patterned piece of fabric to use as your table cloth and then fill the centre with a base of greenery and berries. Fill up the remaining space with lots of colourful balloons (you could even put a message in each one that your guests have to find at the end of the meal!).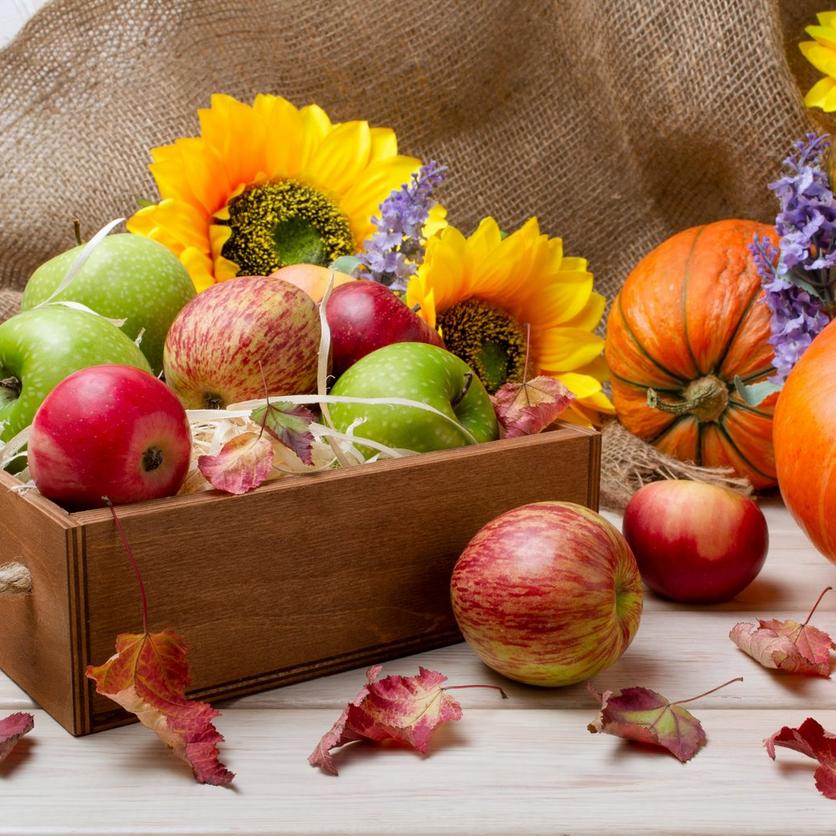 A simple but effective look which embodies the traditional harvest celebration, place a wooden crate in the centre of your table and add an impressive display of seasonal flowers such as freesia, gerbera and textured chrysanths, mixed in with some greenery and twigs. Gather some pine cones, small squashes and votives around the box to finish off the look.
Complete any of these decorations by sewing some mini fabric pumpkins and place each one on your guest's plate accompanied with a small vase holding a single pink rose – a flower which represents appreciation - and a card explaining why you are thankful for them.
Happy Thanksgiving everyone.