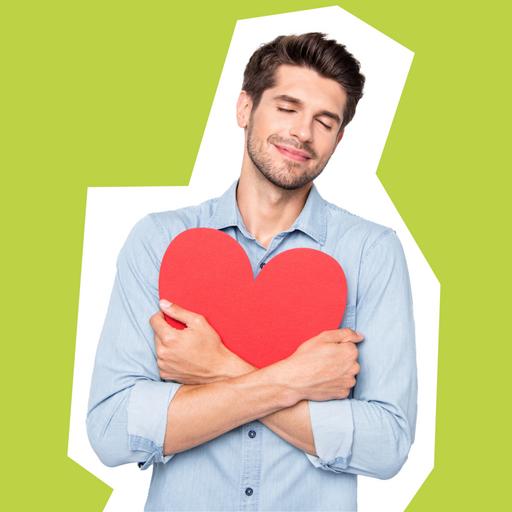 Valentine's Day
traditions around
the world
5th December, 2023
5th December, 2023
Valentine's Day may seem like a commercial holiday, but it actually has roots as far back as A.D. 270. With such a long tradition of romance, love hearts, flowers and turtle doves, it's no wonder that we take it so seriously.
However you celebrate Valentine's Day – with chocolates and roses or an intimate day at home – it can often feel like the best day of the year to show someone how much you love them. And, depending on where you live, your Valentine's Day traditions could vary hugely. Read on to discover more about Valentine's Day traditions around the world.
Valentine's Day around the world
While we may traditionally associate Valentine's Day with romance and all things gooey, in other nations it's seen more as a celebration of platonic love and friendship. With so many different ways to celebrate Valentine's Day around the world, there's loads of fresh international inspiration to spice up your V-Day this year.
Valentine's Day in the UK
Valentine's Day is becoming more and more popular in the UK – not surprising when the romantic tradition of Valentine's Day is thought to have been first mentioned by England's own Geoffrey Chaucer. Celebrated on the 14th February every year, people in the UK generally give flowers and chocolates to their partners as a token of their love.
Roses are surely the most popular flower for Valentine's Day in the UK, with red roses being the favourite. A symbol of passion and romance, this traditional flower is everywhere on V-Day.
However, the UK is not just clichés for Valentine's. In Wales, there's a 350-year-old tradition of giving each other handcrafted Welsh lovespoons as a symbol of love and affection for one another.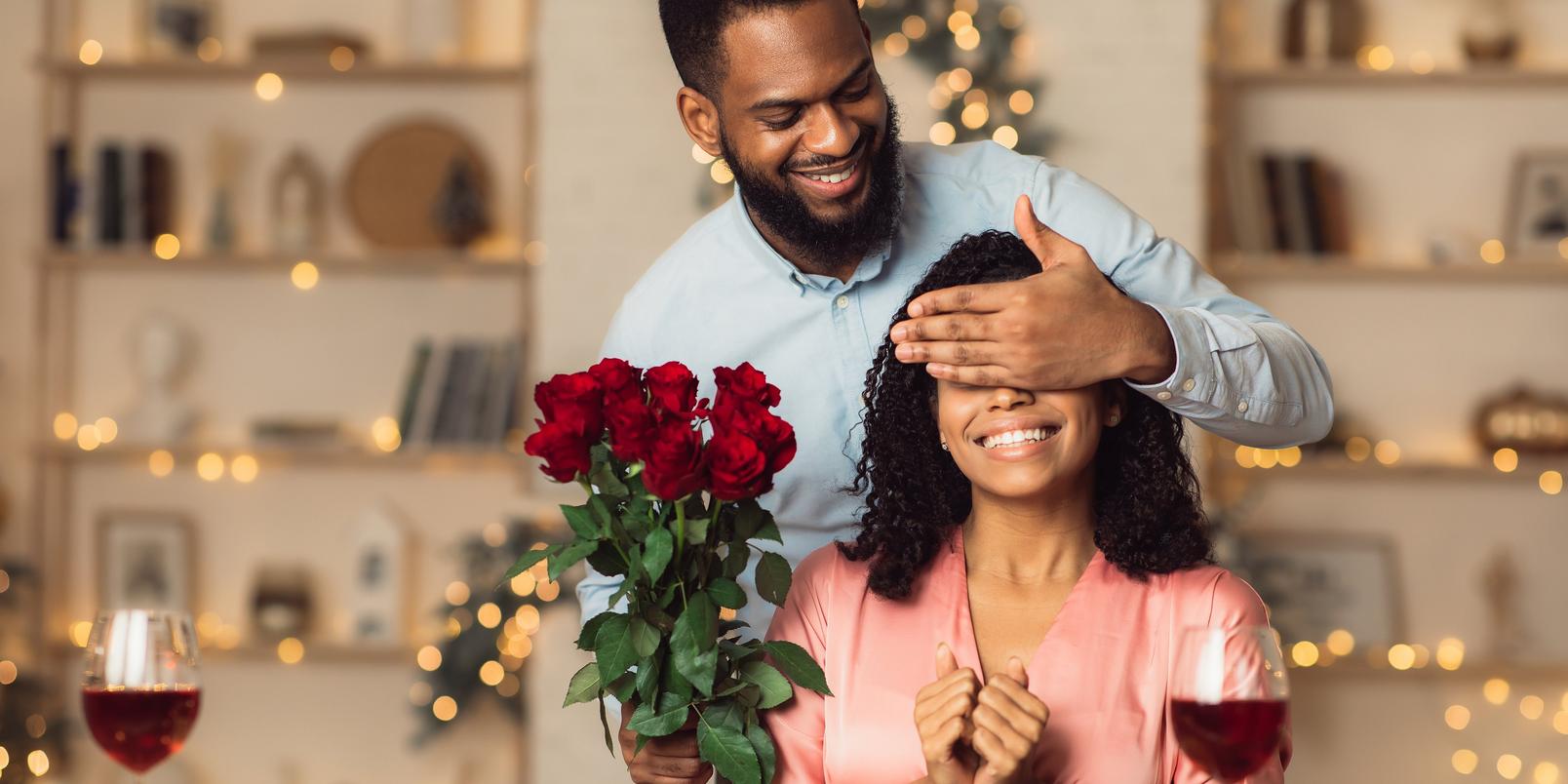 Valentine's Day in South Korea
The South Korean Valentine's Day traditions take place over three months of love. Beginning on the 14th February, women gift men sugary goodness to show just how much they love them. Chocolate is the most traditional gift to give on Valentine's Day in South Korea, meant as a sign of love and affection. However, a beautiful bunch of blossoms can be a pretty lovely present too.
A month later, again on the 14th, is White Day. Now it's the men's turn. Traditionally, the gifts given on this day are white in colour – such as white chocolate, white roses or even white gold jewellery if you're truly spoilt!
Finally, on the 14th April, we have Black Day. This last event in the Valentine's Day traditions is reserved for all the singles who didn't get any gifts that year. While this is a little outdated nowadays, the custom goes that singles will go out with their other single friends to eat Jjajyangmyeon (black noodles) together. Depressing? Maybe a little. Delicious? Absolutely!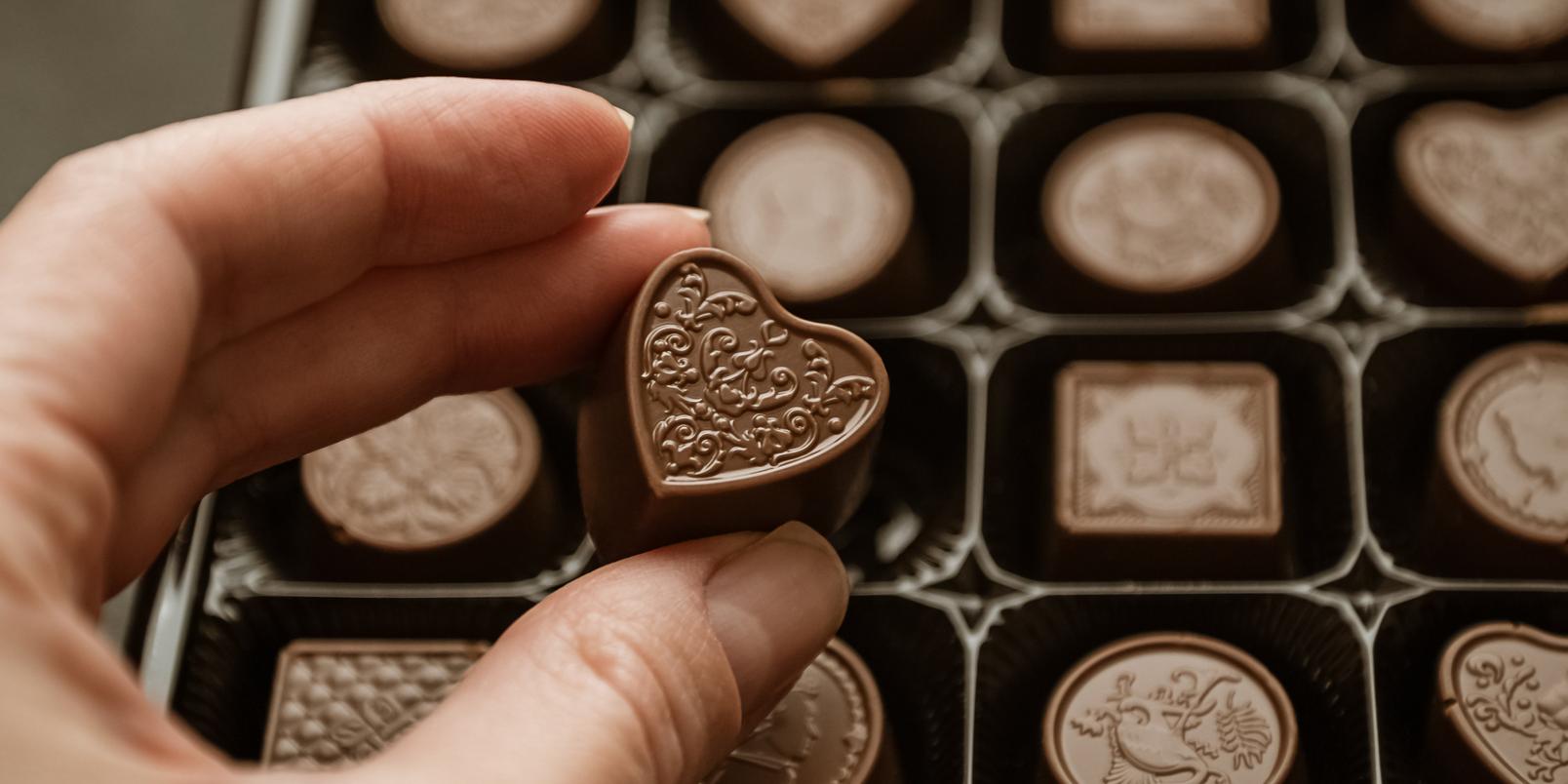 Valentine's Day in Estonia
Though held on the same day as other countries, Valentine's Day traditions in Estonia are otherwise totally different. Known as Sõbrapäev, the Estonian version of this special day is as much about friendship as it is about romance.
There are still all the usual things you'd expect from any Valentine's Day around the world: lovehearts, teddy bears, poetry and chocolates. Couples still give each other tokens of their love for each other and enjoy romantic dates together. However, as well as this, they will also spend time with their friends and family, getting together for large dinners and sporting activities.
Don't forget about those singles either – in Estonia, they can hop on a "love bus", specially designed for those looking for love on this exciting holiday.
Sõbrapäev is a great excuse to give some wonderful friendship flowers to every special someone in your life and celebrate the Estonian way: with plenty of love and laughter.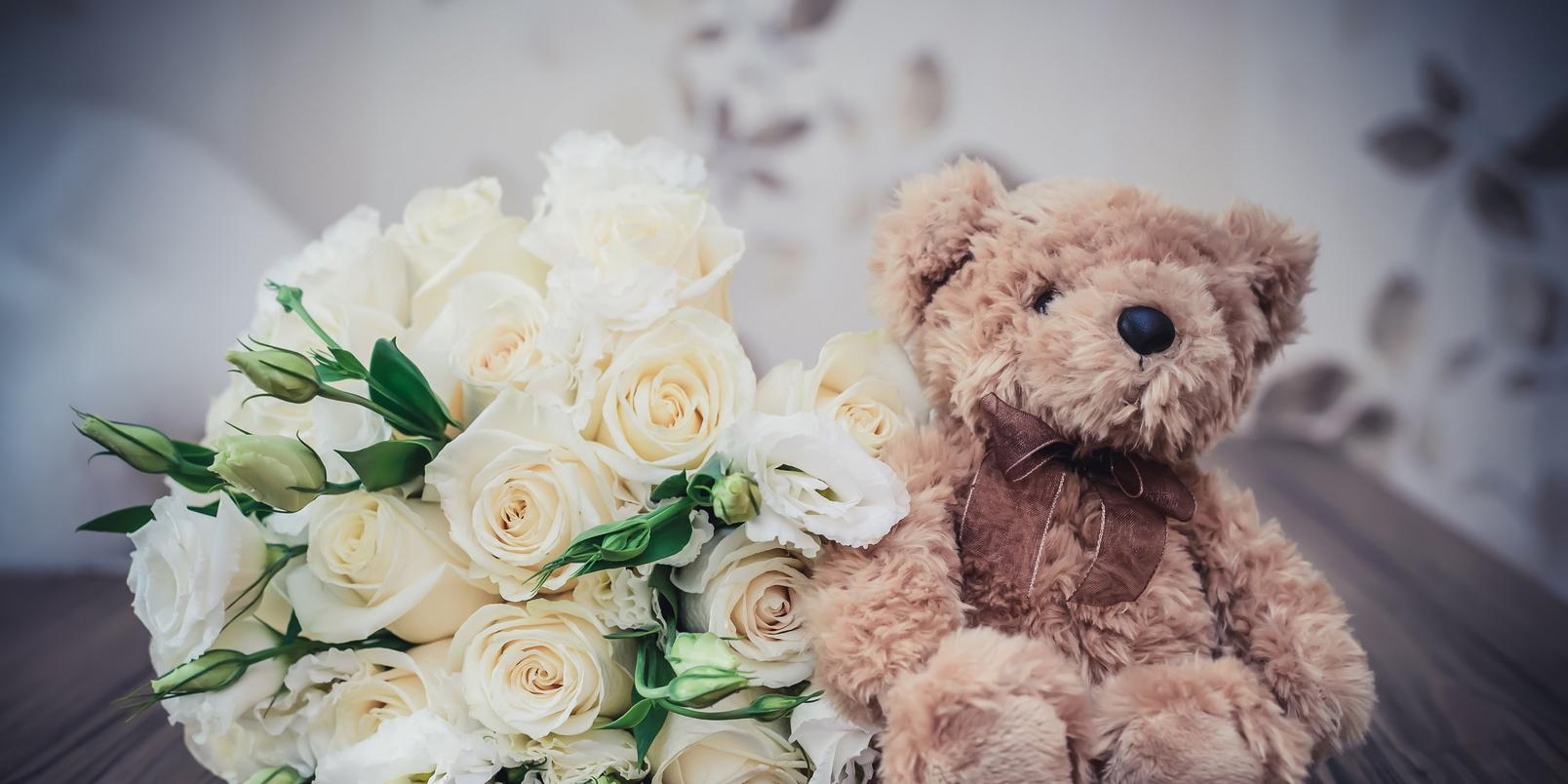 Valentine's Day in France
La fête de Saint-Valentin has a special relationship with France: it is widely believed that the very first Valentine's Day card was sent in France in 1415 from the Duke of Orleans to his wife. As far as Valentine's Day traditions around the world go, this is a big deal.
Unlike their Estonian cousins, in France Valentine's Day is strictly reserved for lovers. No surprise when the capital city is affectionately known as La ville de l'amour (the city of love). Celebrated on the 14th February, French customs are similar to British and American customs: a romantic dinner, a dozen red roses, maybe a box of chocolates.
As well as traditional roses, orchids and lilies are also popular gifts to give and receive for V-Day in France. However, as is the case for a lot of holidays here, cards are not very common. So, if you're thinking of surprising your French S/O this Valentine's Day, stick with a blooming bunch of beauties.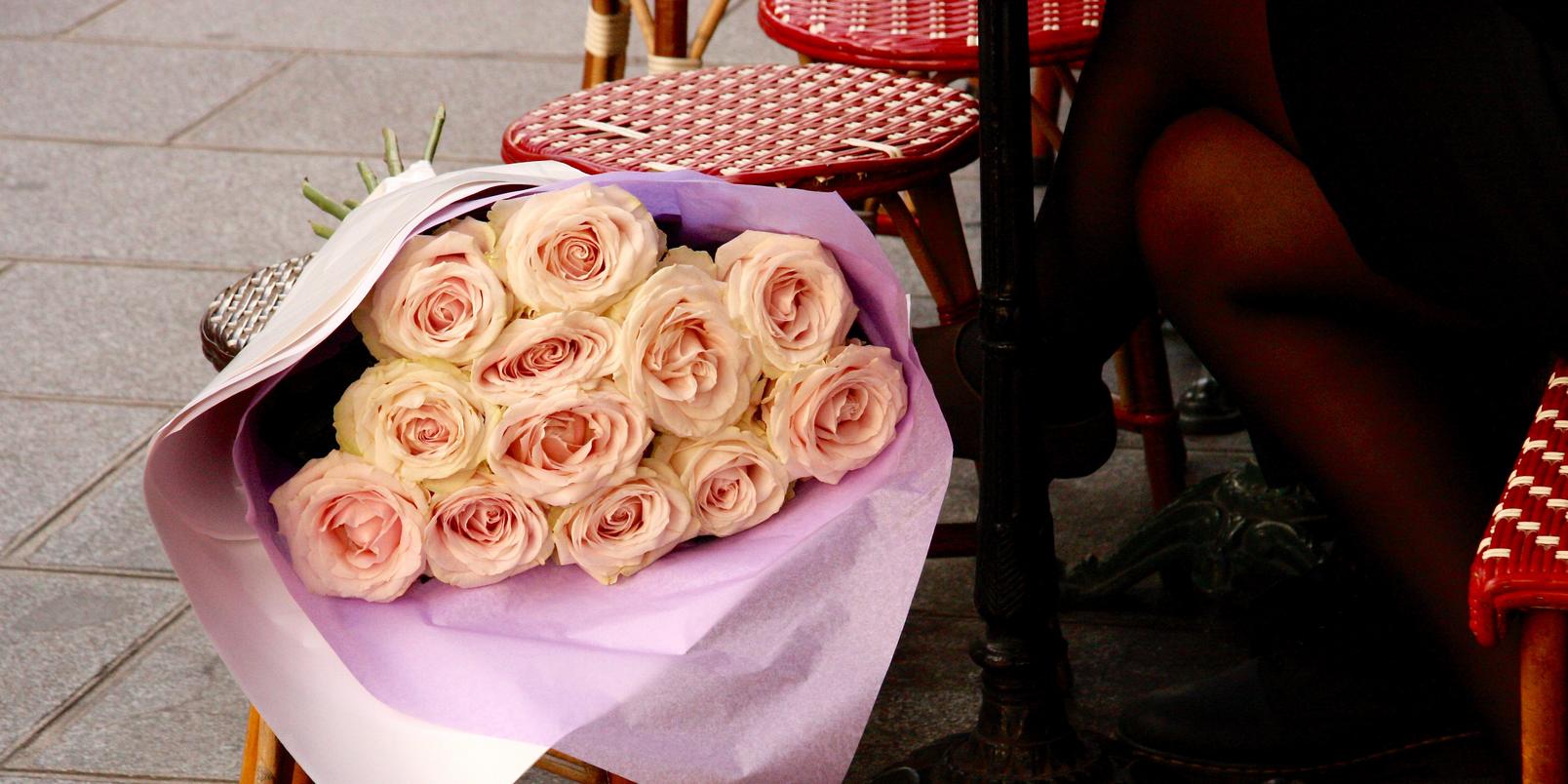 Valentine's Day in the USA
Valentine's Day is a huge deal in the USA. While the basic Valentine's Day traditions are the same as in the UK, it's done on a much larger scale. Popularised in the 1840s as a celebration of romantic love, V-Day has since transformed into a celebration for all.
Romantics at heart, in the USA Valentine's Day is all about grand gestures. Starting in schools, it is common for children to write each other cards and share them with each other as a token of friendship and affection.
As is the case for Valentine's Day around the world, roses are absolutely the it-flower of the day. Red, pink, orange, white – doesn't matter! What matters is showering the person you love most in the world with affection.
And it doesn't end with flowers. Valentine's Day in the USA is a great opportunity to give any gift your heart desires, from glitzy jewellery to hampers filled with romantic and delicious goodies.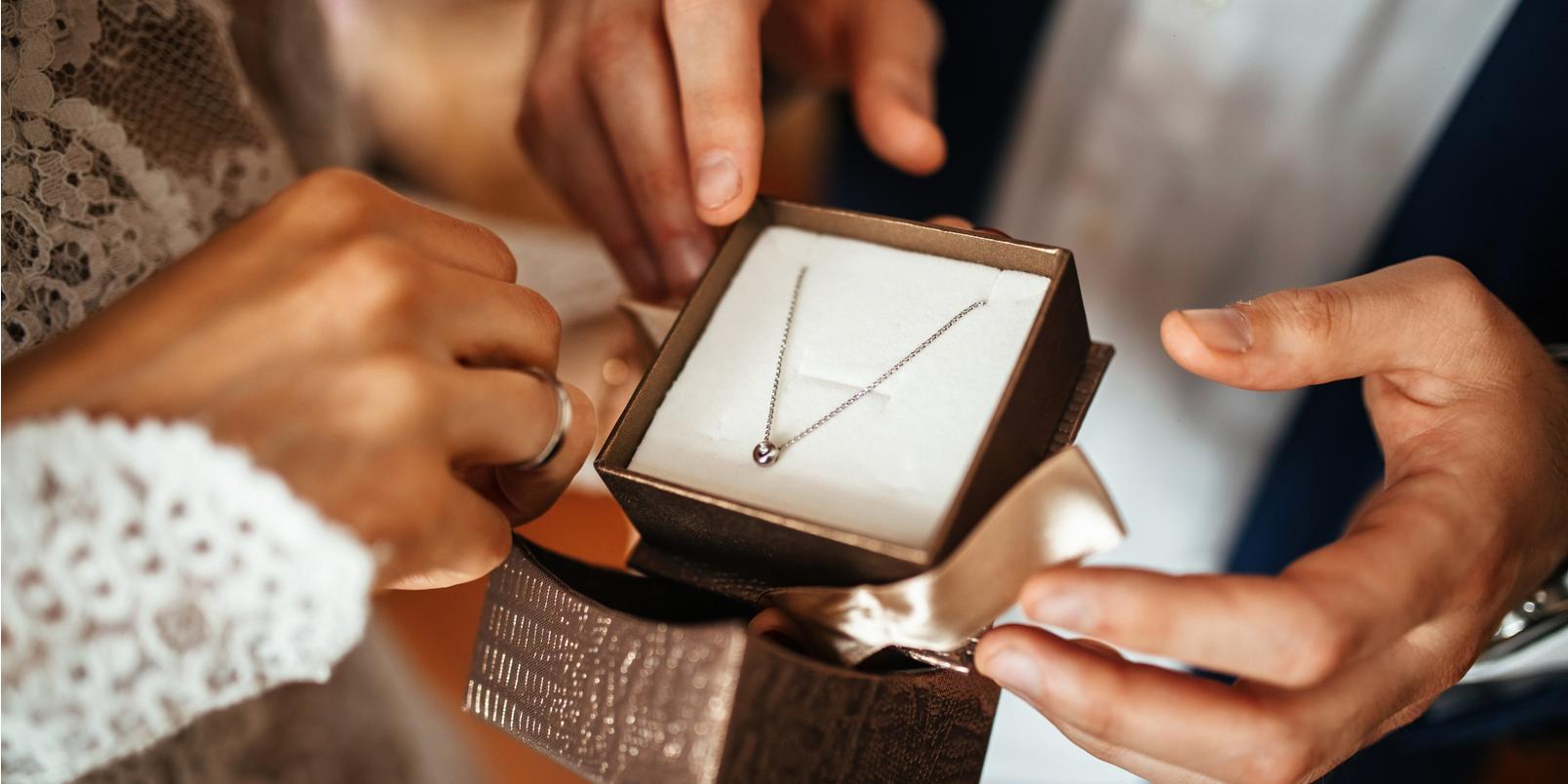 Valentine's Day in Denmark
Valentine's Day in Denmark is also held on the 14th February, but it's celebrated slightly differently to other countries.
Instead of giving red roses, the most common flower for Valentine's Day around the world, Danes prefer to give their loved ones white flowers like snowdrops that can be given to both friends and lovers alike. On top of this, instead of the traditional Valentine's card filled with romantic verse and deep declarations, in Denmark they give gaekkebrev.
Gaekkebrev was traditionally given during Easter but has become increasingly popular as V-Day tokens in Denmark. Otherwise known as the joking letter, these fun little notes are decoratively cut in elaborate designs and contain a witty anonymous note inside. If the recipient can guess who their secret admirer is, they might just get another Valentine's Day treat…
Valentine's Day in China
Chinese Valentine's Day is properly known as the Qixi Festival and takes place at the end of August, though the dates change depending on the Chinese calendar. Celebrating love and romance in Chinese mythology, this is one of our favourite Valentine's Day traditions around the world.
This festival has been going for over 2000 years and derives from the legend of the cowherd (Niulang) and the weaver girl (Zhinu). This story follows the humble cowherd who, with the help of his ox, marries a fairy, Zhinu, who becomes a weaver girl. Her mother, a goddess, then brought Zhinu up to heaven with her and separated her and Niulang by a river of stars (the Milky Way). However, once a year the lovers are reunited thanks to a bridge of magpies.
This magical and romantic story has been passed down through the generations, meaning that nowadays modern lovers look to the stars every Qixi Festival and remember the lovers as they celebrate their own love together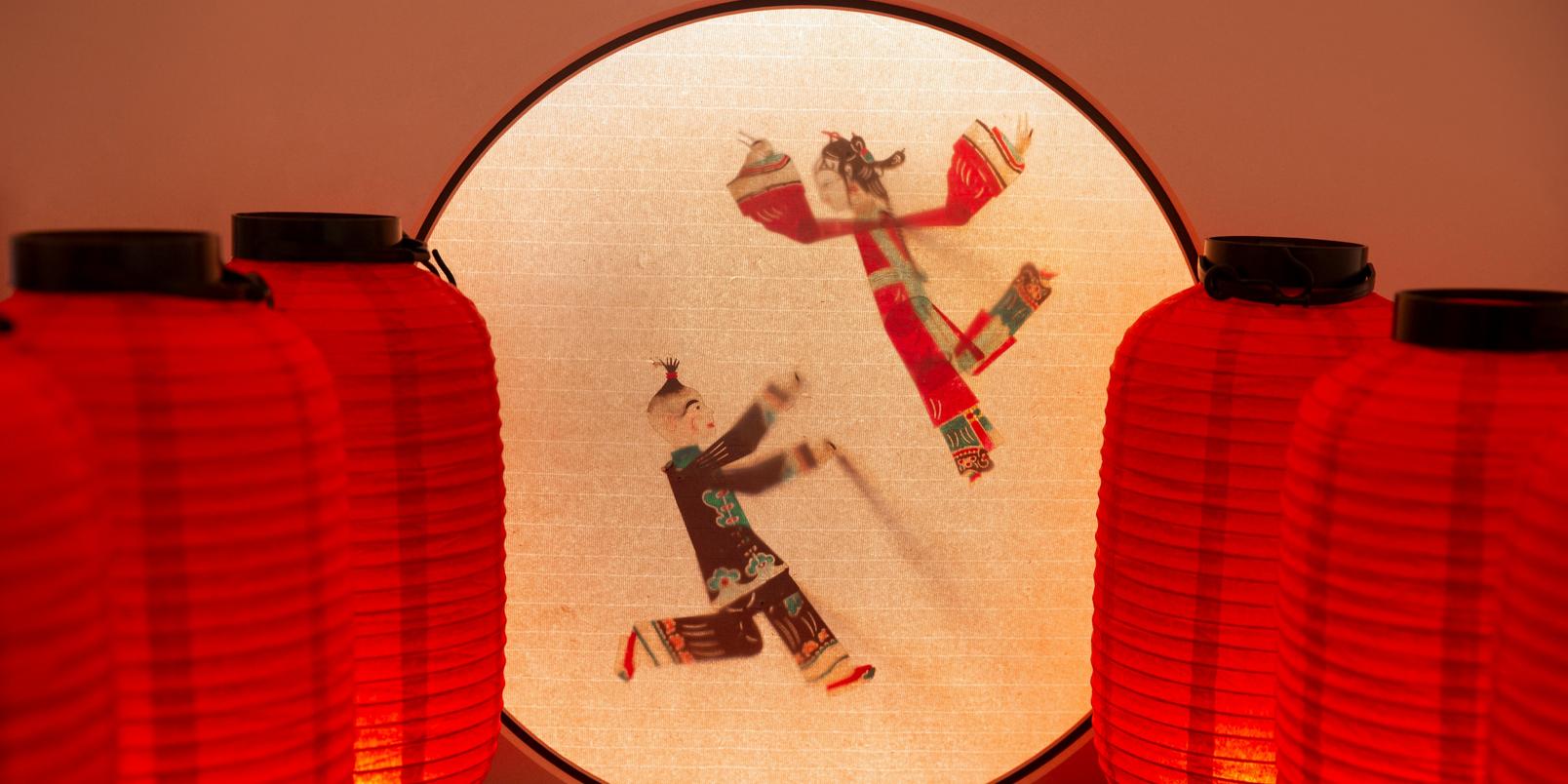 If you've fallen head over heels for some of these Valentine's Day traditions, why not take inspiration from other cultures? Whether you want to switch up your flowers or honour your friends, we've got your Valentine's Day inspiration covered.